Roosevelt National Forest encompasses more than 800,000 acres in north-central Colorado. It's located west of Fort Collins, following Highway 14 and the Cache La Poudre River.
The Roosevelt National Forest was set aside during Theodore Roosevelt's presidency as part of the Medicine Bow Forest Reserve. It was originally named the Colorado National Forest in 1910, but the 815,000-acre parcel was renamed in 1932 in honor of Roosevelt, our greatest national conservation president.
Main Attractions
Roosevelt borders the Arapaho National Forest and State Forest State Park, the largest State Park unit in Colorado. It's accessed from many popular, northern front-range towns, including Estes Park, Nederland, Boulder, Lyons, Loveland, and Fort Collins. The bulk of the forest lies west of Fort Collins in remote terrain, and the southern portions wrap around more popular areas like Rocky Mountain National Park and the Indian Peaks.
Map of Roosevelt National Forest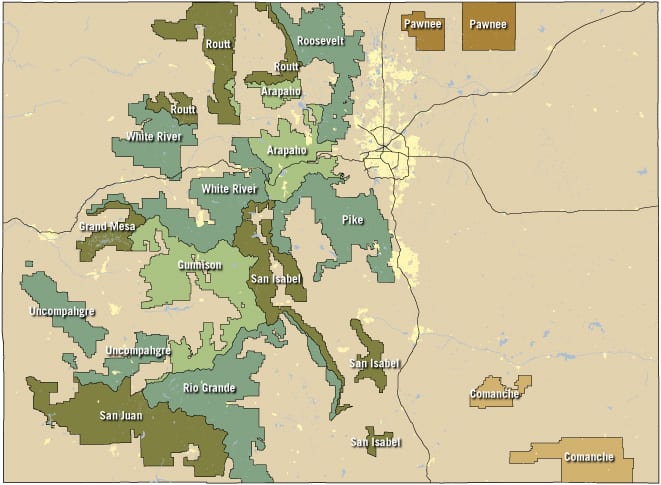 Biking
Roosevelt National Forest harbors some excellent mountain biking options. Brainard Lake Road is an easy, paved option near treeline. Harder possibilities include demanding road shoulder climbs up Boulder Canyon, Left-Hand Canyon, South St. Vrain canyon, and the Cache La Poudre Canyon.
For mountain biking beginners, consider Mount Margaret in the Red Feather Lakes Area. Hall Ranch, outside of Lyons, has a fun set of mountain biking trails that are worth trying as well. The trail and loop options near Brainard Recreation Area like the Sourdough Trail and the challenging South St. Vrain Trail are also popular amongst advanced bikers.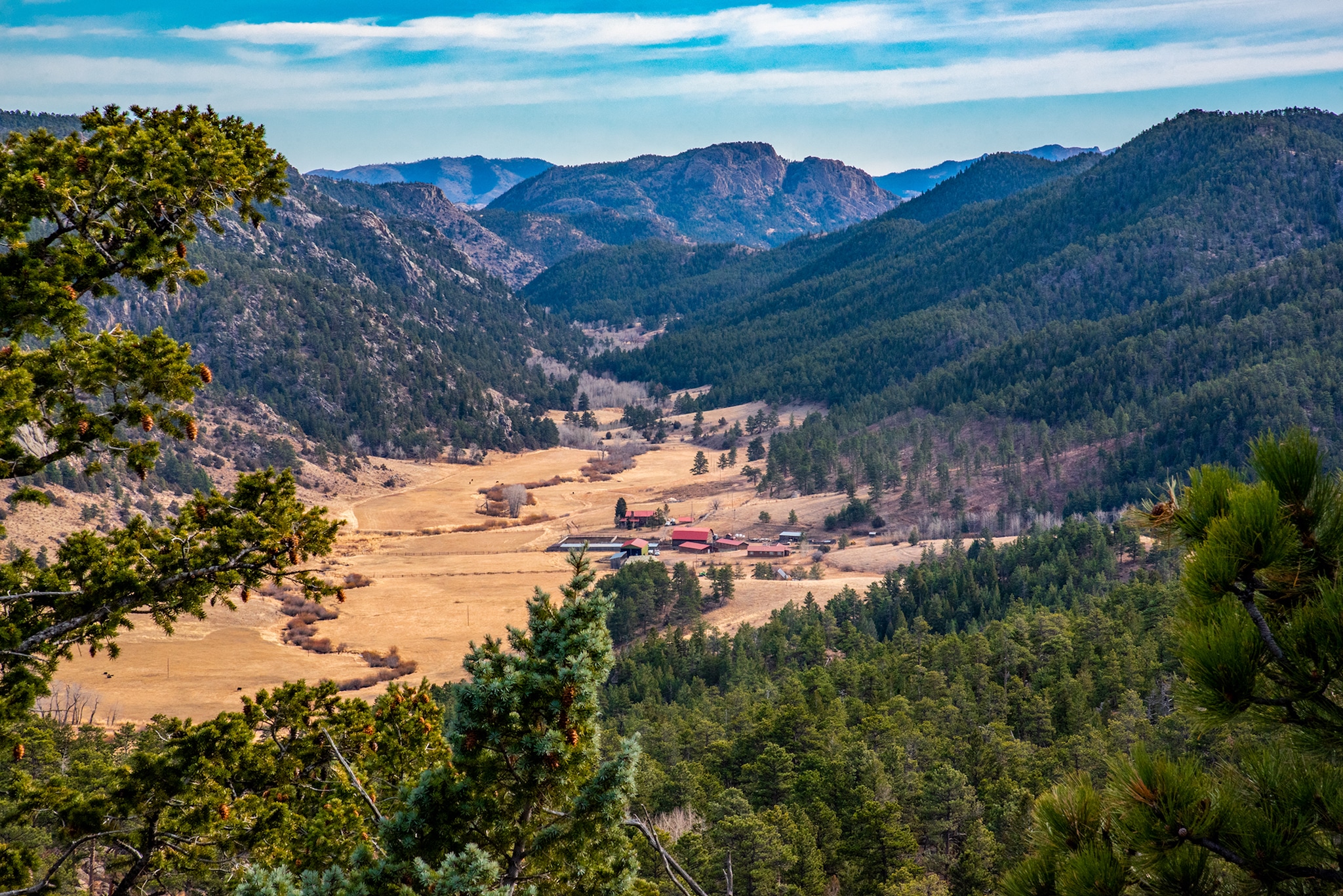 Boating
Due to the geography of the forest, where the high points are generally on the western edge and slowly drop east towards the Front Range Urban Corridor, Roosevelt doesn't have as many boating options as other national forests. You can, however, launch a motorized boat on Chambers Lake provided it travels at a wakeless speed. Dowdy Lake, near the town of Red Feather Lakes, also allows motorized boating with a 10mph speed limit.
Long Draw Reservoir, Trap Lake, and Joe Wright Reservoir west of Fort Collins are all peaceful bodies of water that support non-motorized boating, fishing, and recreation activities. Lefthand Reservoir, west of Boulder, is also a lovely place to launch a kayak or canoe.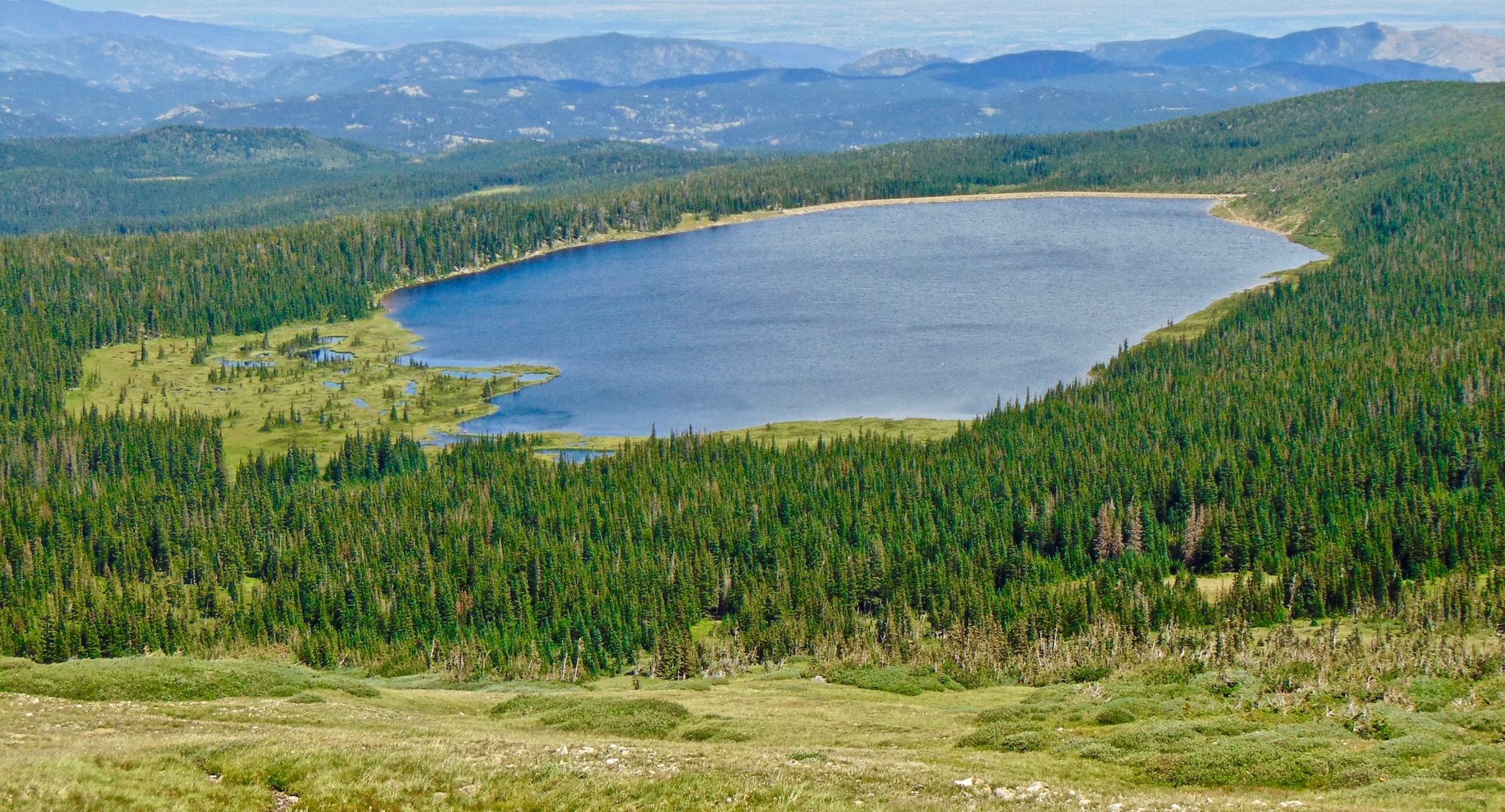 Camping
Located close to Boulder, Fort Collins, and the northern suburbs of Denver, camping in Roosevelt National Forest is convenient and exceptional. There are a lot of USFS Arapaho & Roosevelt National Forest Campgrounds to choose from.
Some reliable areas include campgrounds in the Cache La Poudre watershed, Peaceful Valley, Camp Dick, Rainbow Lakes, and Meeker Park. Primitive camping is also popular, with many forest service roads crisscrossing the region. When primitive camping, pay attention to forest service rules regarding campfires; the devastating Cameron Peak Fire was human-caused and started near Chambers Lake.
Another unique option is to rent a mountain cabin. They range in style and amenities, from simple camper cabins to modern and upscale.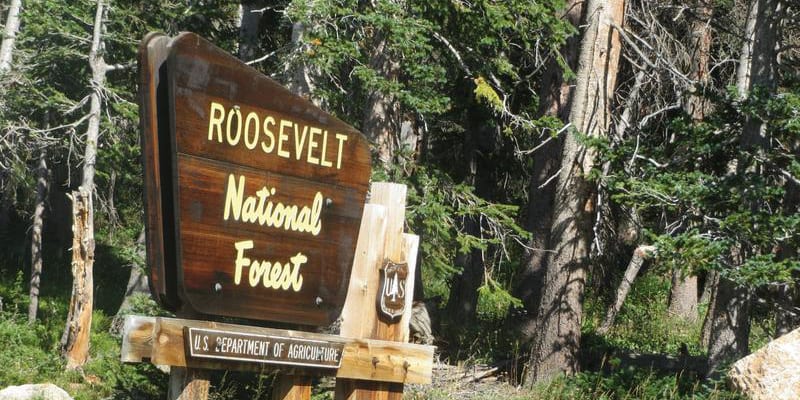 Fishing
The same geography that limits boating options actually facilitates award-winning river fishing. Roosevelt National Forest has a handful of some of the best mountain rivers in the state, including Colorado's only wild and scenic river, the Cache La Poudre. Reliable areas include the three forks of the St. Vrain River, the Big Thompson River, the Middle and South Forks of Boulder Creek, and Lefthand Creek.
For a more remote experience, head into the Rawah Wilderness, where a series of sub-alpine and alpine lakes offer unrivaled solitude and dependable trout fishing. Lakes like Lefthand Reservoir, Brainard Lake, Chambers Lake, Joe Right Reservoir, and Long Draw Reservoir can also be fished.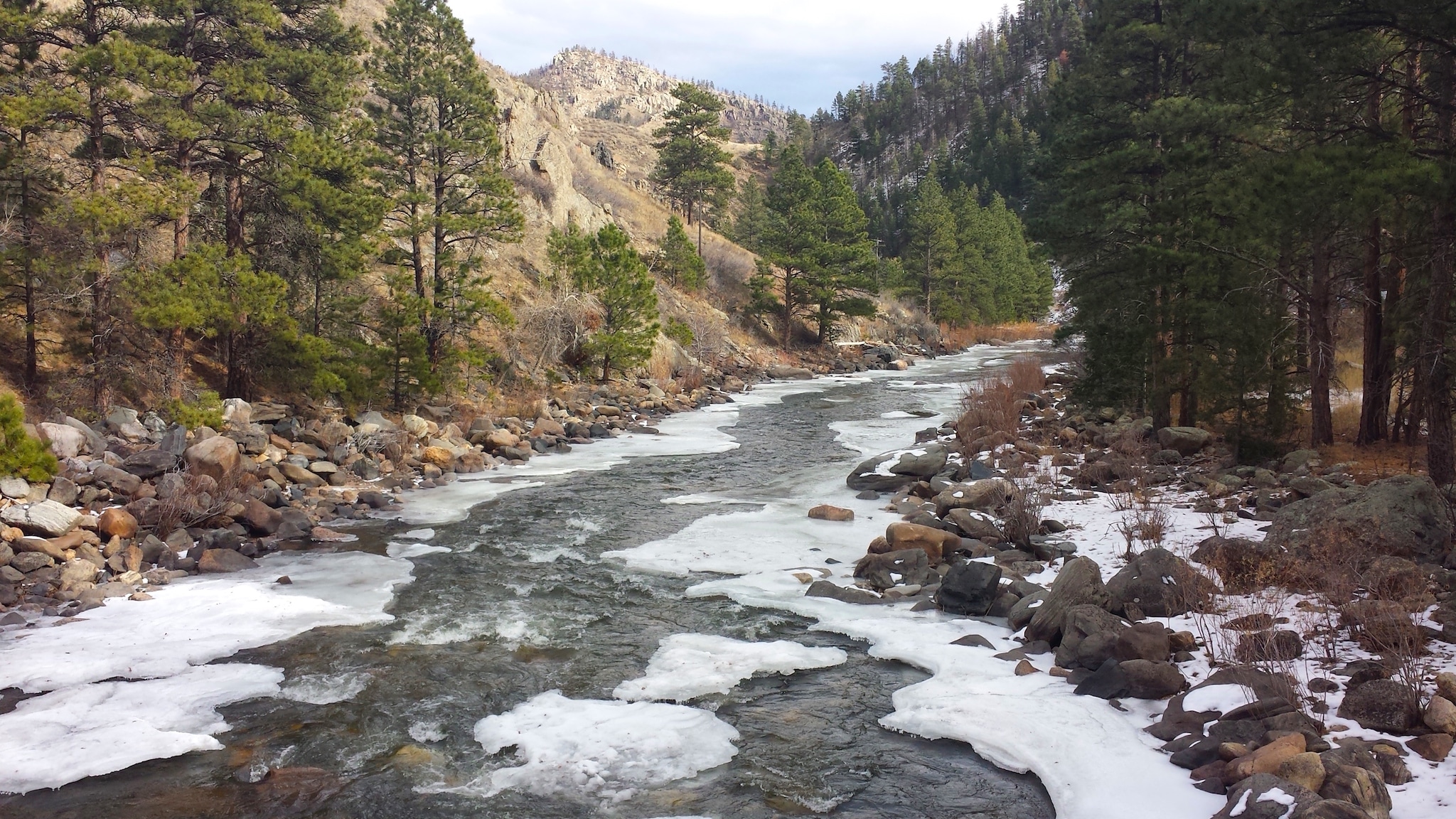 Hiking
Roosevelt National Forest has some terrific hiking. West of Fort Collins, Greyrock Mountain is a local favorite, along with multiple trails near Cameron Pass, the Comanche Peak Wilderness, and Pingree Park, where Colorado State University operates a mountain campus.
Further south, the Brainard Lake Recreation Area is likely the most popular hiking spot in the forest, with a handful of lakes, trails, and access to the always impressive Indian Peaks Wilderness. Near Nederland, The 4th of July and Hessie Trailheads offer an easy-to-follow trail system with touring mountains, long stretches of alpine, and thundering creeks.
East Portal Trailhead, west of Rollinsville, sits next to the Moffat Tunnel, where trains pass through the Continental Divide. You can follow any number of trails into the James Peak Wilderness to the south or the Indian Peaks Wilderness to the north. The rough Rollins Pass Road takes off from here as well.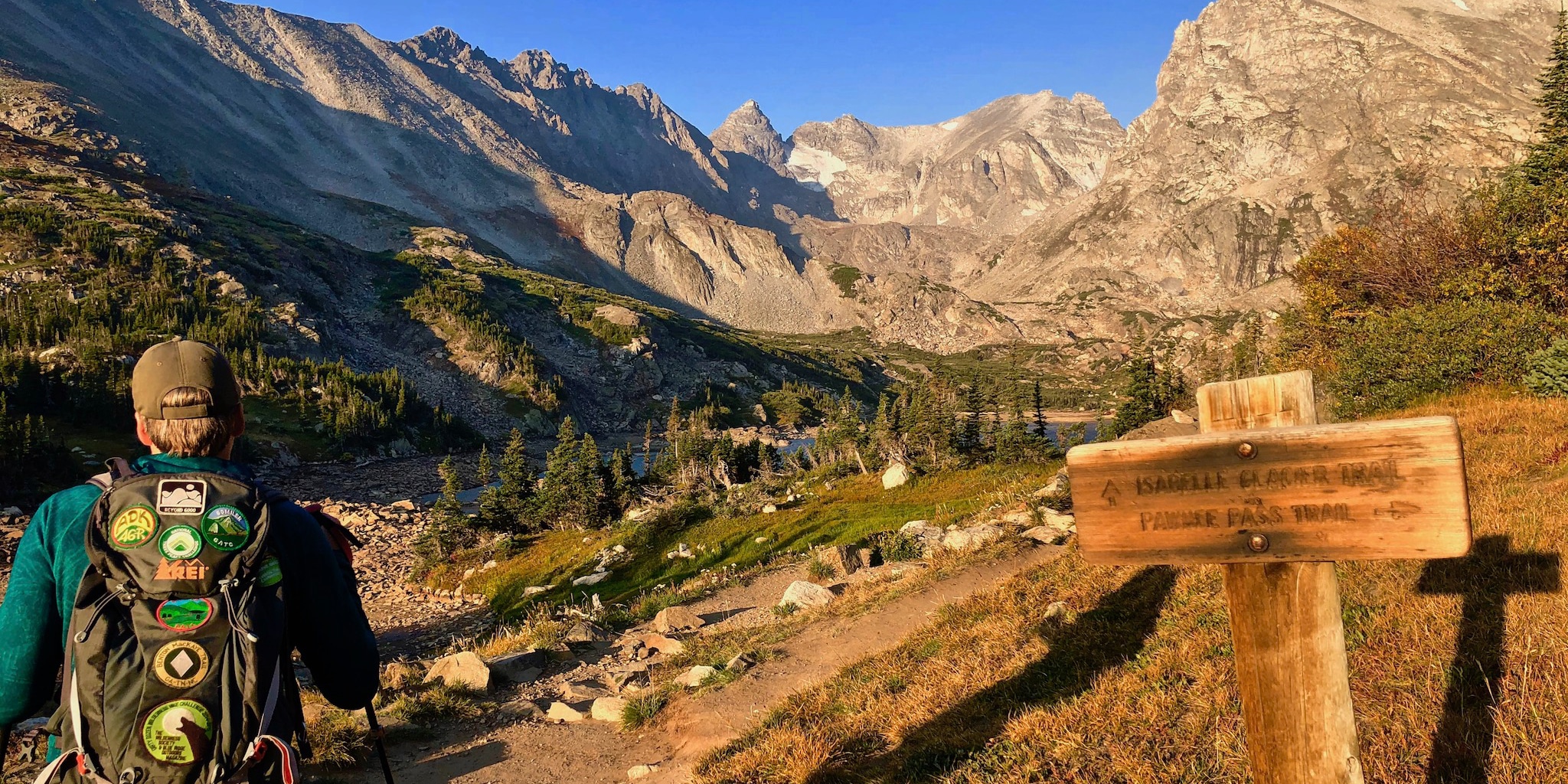 OHV
If you want heart-pumping OHV roads, Roosevelt National Forest has you covered. Among the thick network of old forest service and logging roads are some truly spectacular routes. Try the iconic Switzerland Trail, Caribou Road, or the eastern half of the Rollins Pass Road.
Near Peaceful Valley, and just off of the Peak-to-Peak Scenic Byway, the middle St. Vrain Road has long challenged off-roading enthusiasts with its rough grade and deep water crossings. West of Fort Collins, you can explore Fowers Road and Moody Hill while testing your mettle on the famous and challenging Kelly Flats.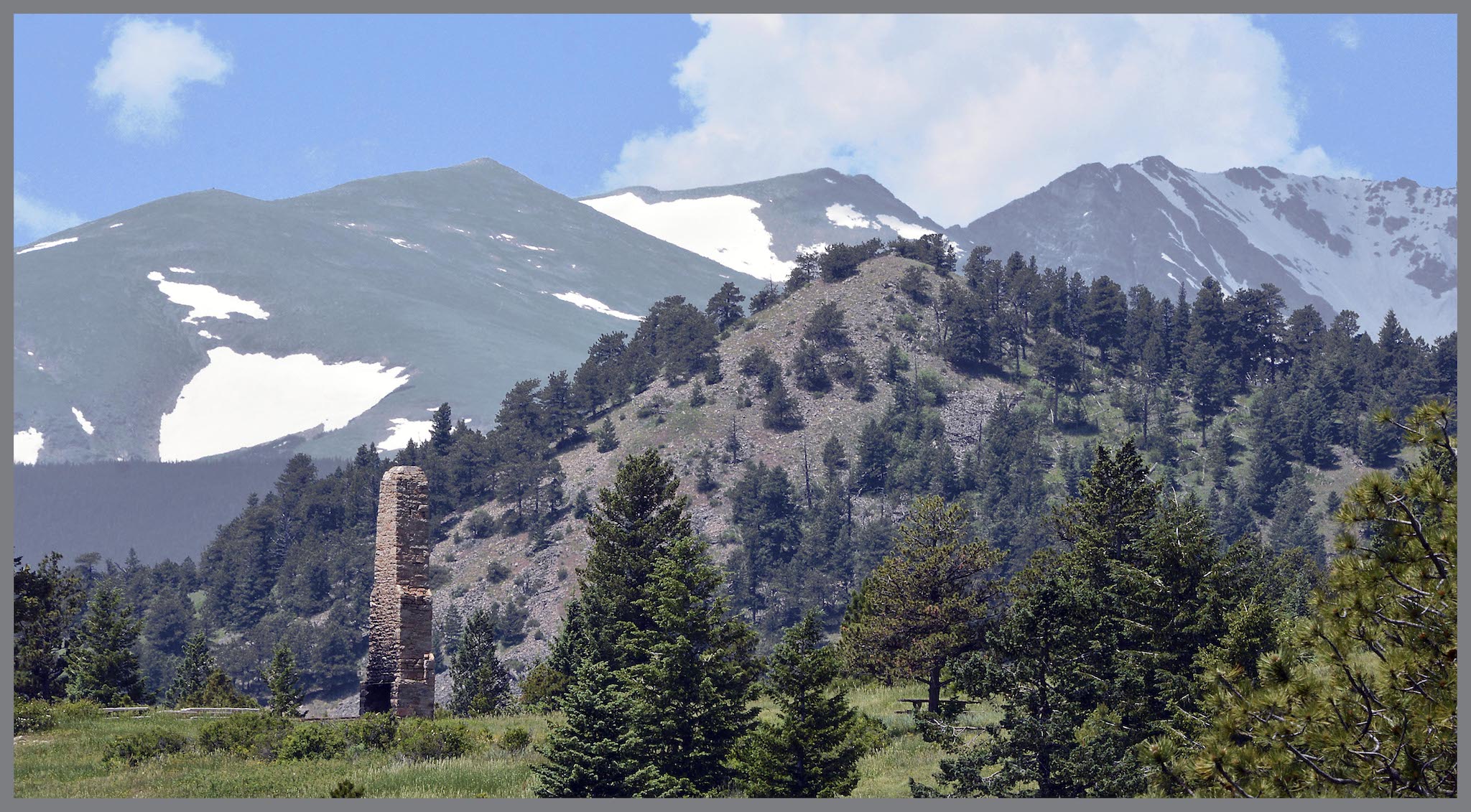 Scenic Drives
The Peak to Peak Scenic Byway is a beautiful stretch of road situated halfway between the peaks and the plains. With a southern end in Blackhawk and a northern end in Estes Park, the road provides stunning views and unparalleled access to regional highlights like the East Portal Trailhead, James Peak Wilderness, Brainard Recreation Area, Indian Peaks Wilderness, and Wild Basin.
West of Fort Collins, the Cache La Poudre-North Park Scenic Byway follows the meandering river as it climbs into deep pockets of wilderness, eventually cresting Cameron Pass before dropping down to Walden. The road features plentiful camping, OHV access, tunnels, rock climbing spots, and splendid mountain views.

Winter Recreation
Eldora Ski Resort is a local favorite for Boulder County residents and the only resort on the eastern side of the northern front range. While it can get quite crowded on weekends, the roads to Eldora avoid tricky I-70 traffic, and there is a bus option that departs from downtown Boulder. The nordic center at Eldora also maintains 25 miles of cross-country trails.
The area around Cameron Pass is a backcountry skiing and riding mecca with tons of challenging lines in avalanche-prone terrain. Skiing here should only be attempted by avalanche-certified and expert skiers. A beautiful and easy alternative is to snowshoe up to the beautiful Lake Agnes in neighboring Colorado State Forest State Park.
Easy winter hiking, snowshoeing, and cross country skiing can be found at the Brainard Recreation Area and the East Portal Trailhead. There are also a handful of good ice-climbing locations in the Big Thompson Canyon and in Boulder Canyon. The one caveat to winter recreation is the wind, which can easily top 100mph gusts on the ridgelines, check wind estimates before heading into the high country.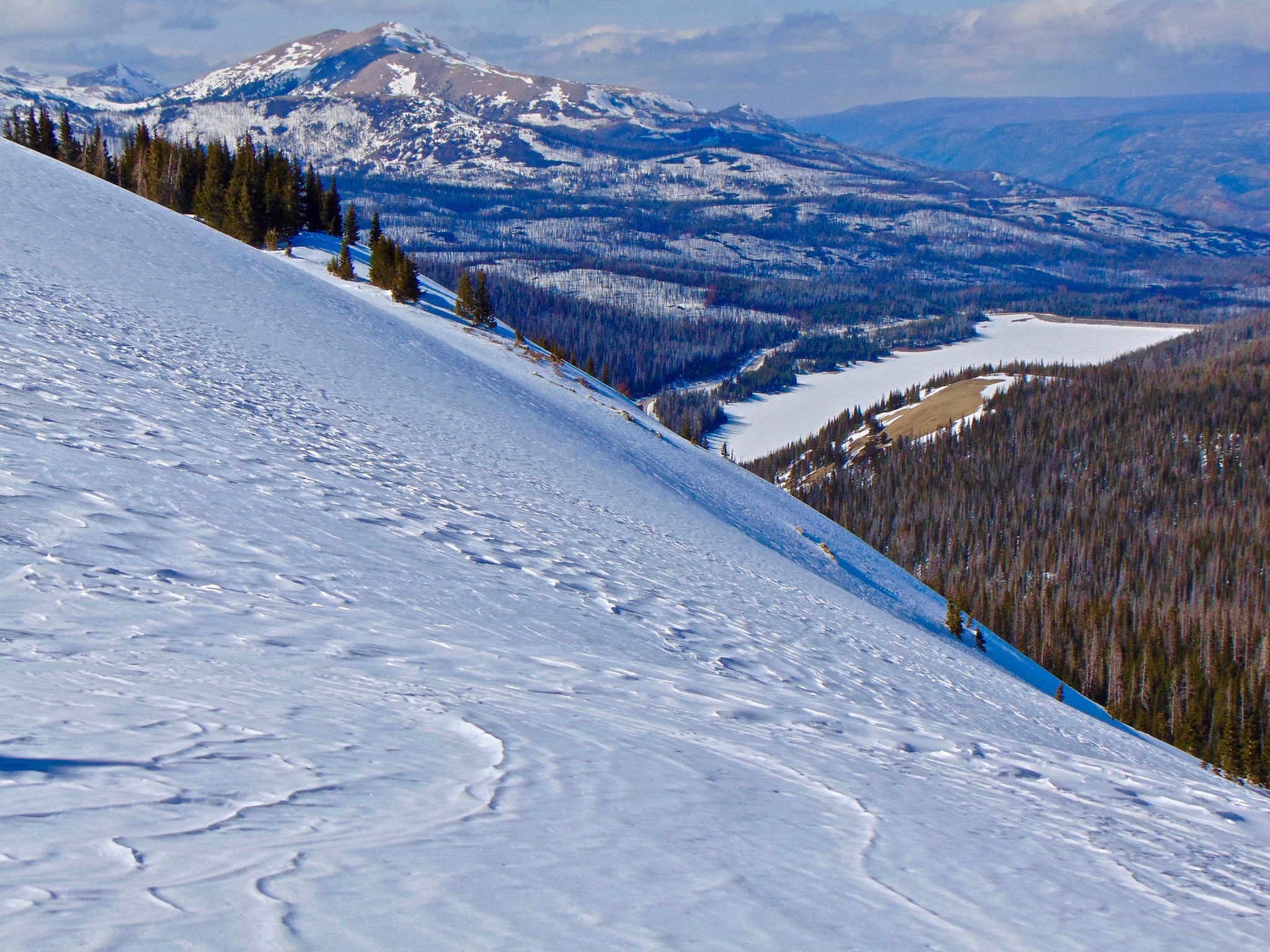 Roosevelt National Forest is loaded with outdoor recreation opportunities and just waiting to be explored. When the traffic up I-70 to neighboring White River or Arapaho National Forest gets a little too much, consider switching over and giving Roosevelt a try.
Details
Nearby Towns:
Map: Roosevelt (PNG)
Recreation: Biking, Boating, Camping, Fishing, Hiking, Hunting, Picnicking, OHV, Scenic Drives, Cross Country Skiing, Snowmobiling, Snowshoeing
Motor Vehicle Use Maps:
Roosevelt Campgrounds: Reservations
Website: fs.usda.gov/arp
Latest in Roosevelt National Forest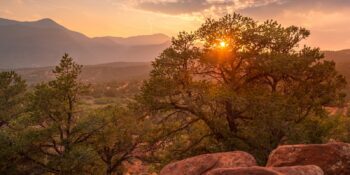 Spend any amount of time in Colorado, and you're likely to come across the term "Front…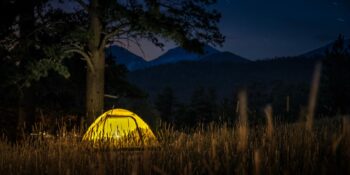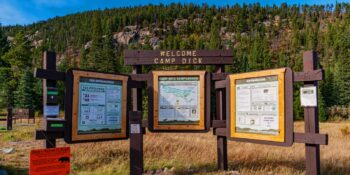 The Roosevelt National Forest is loaded with camping around Allenspark, CO, just west of Lyons. Everything…