The largest state park, State Forest, is 71,000 acres of rugged wilderness in north-central Colorado. Due to its size and secluded landscape, it feels similar to a national forest. Located about 20 minutes south of Walden, State Forest State Park is open year-round for recreation.
The park is spread out over several sections, some accessible by car and others hike to and 4×4 only. The majority of the park is centered around North Michigan Reservoir. The two other main sections are the Nokhu Crags near Lake Agnes and the Ranger Lakes. Each of those three sections offers camping and is car accessible.
Activities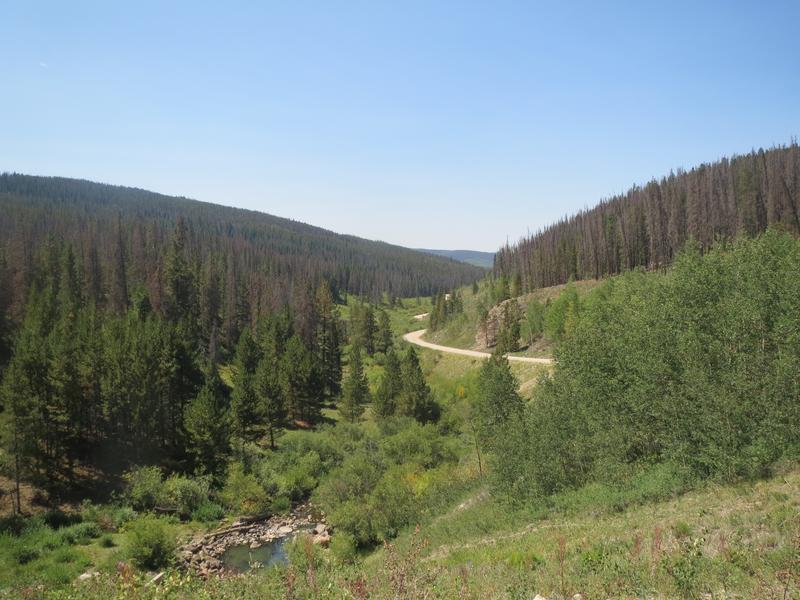 Biking: There are numerous dirt trails throughout the park, although bikers are not allowed above the treeline or on the Lake Agnes trail.
Boating: Open to wakeless boating on North Michigan Reservoir.
Camping: There are four camper cabins, two large cabins, seven yurts, two huts, and several campground options including the Crags, Ranger Lakes, North Michigan, Bockman, Dispersed Sites, and Backcountry Camping.
Read about the camping near Walden and Gould.
Fishing: Lure and bait fishing is permitted in North Michigan Reservoir and Ranger Lakes. Only artificial lures and flies are allowed in alpine lakes. Fly fishing is popular on both the Canadian and Michigan Rivers.
Geocaching: There are 11 geocaches hidden within the park which you can find using a GPS. 5 geocaches are accessible year-round.
Hiking: Miles of outstanding hiking trails are located within the park. The Mountain View Nature Trail and the Beaver Lodge Nature Trail are two short, 1 mile hikes with interpretive sites along the way.
Horseback Riding: Permitted on several trails including the Clear Lake Trail and Kelly Lake Trail. The Lake Agnes trail does not allow horseback riding. Horse corrals are provided at Bockman Campground and the Closure. Red Feather Guides offer horseback tours within the park.
Hunting: Permitted in certain sections during appropriate seasons.
OHV Riding: More than 50 miles of 4×4 roads exist within the park.
Wildlife Viewing: An abundance of wildlife exists, including a large portion of North Park's moose population.
Winter Recreation:​ Cross country skiing, snowshoeing, sledding, snowmobiling, and ice fishing are all popular during the winter. Some campsites and cabins also remain open.
Details
Address: 56750 Highway 14, Walden, CO 80480
Phone: 970-723-8366 ‎
Season: Year-round
Pets: Yes, on a leash
Fees: Vehicle | Camping
Map: State Forest (PDF)
Campground: Reservations
Website: cpw.state.co.us/…
Latest in State Forest State Park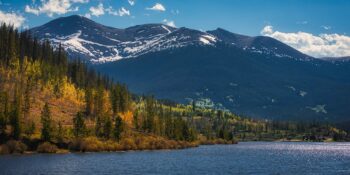 The North Park region of Jackson County, centered around its county seat, Walden, makes for a…
Read more State Forest State Park articles