The Comanche Peak Wilderness was designated as a Wilderness Area in 1980 and is located within the Roosevelt National Forest. Named after the Comanche Peak, its most prominent peak, the Comanche Peak Wilderness has multiple peaks with elevations ranging from 8,000 to 12,702 feet.
The wilderness contains 68,033 acres and has the Neota Wilderness and Rocky Mountain National Park Wilderness bordering it to the west and south, respectively. The U.S. Forest Service is the governing body in charge of the wilderness.
Activities
With over 70 miles of trails, hiking is no doubt the main activity in this wilderness. Nineteen trails are named and being maintained by the Rocky Mountain National Park. Hikers should expect their adventure to start surrounded by trees as trails typically pass through thick forests. However, as the trails approach Comanche Peak, the alpine tundra becomes the standard terrain.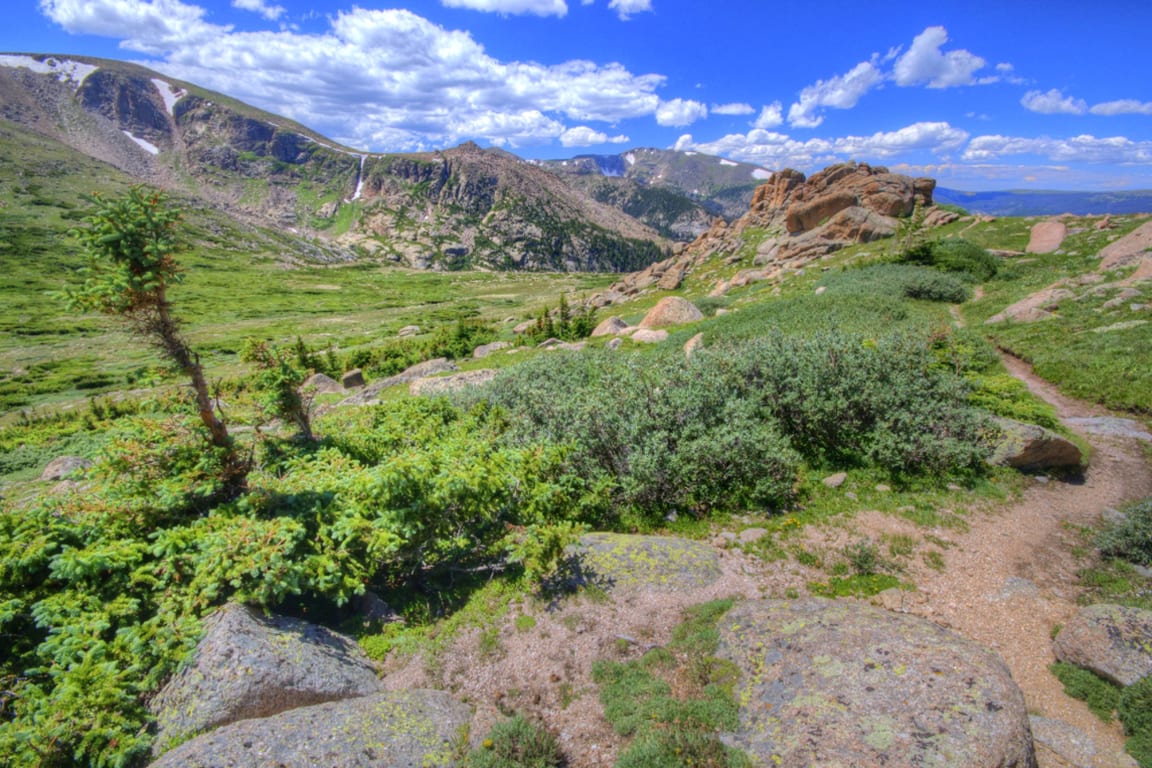 Hikers can also observe a diverse range of wildlife in the Comanche Peak Wilderness like moose, elk, beavers, mule deer, and various birds. The area also features lakes, rivers, and creeks for visitors who enjoy water sports. The Cache la Poudre River lies at the northern border of the wilderness and is a great site for typical water sports such as kayaking or rafting.
There are also numerous species of fish in the lakes and rivers that are prime for fishing. The wilderness is a highly popular location during the summer and receives heavy human use. The U.S. Forest Service advises visitors to take that into consideration when planning their trip.
Getting There
Fort Collins is the easiest place to depart from to go to the Comanche Peak Wilderness. The Emmaline Lake Trailhead is an entrance to the northeast of the wilderness and is a common access point.
Details
Nearby Towns: Fort Collins
Phone: 970-887-4100
Season: Year-round
Established: 1993
Management: USFS
Website: fs.usda.gov/…