Gould is an unincorporated community located about 20 miles southeast of Walden on Highway 14. The small North Park village is surrounded by nature and is home to Colorado's largest state park.
The town resides at an elevation of 8,913 feet in Jackson County. There was a Gould Post Office in operation from 1937 to 1973, but now the only operating place is the Moose Visitor Center. The landscape is wetlands and thick pine forest, tucked on the banks of the middle fork of the Michigan River.
History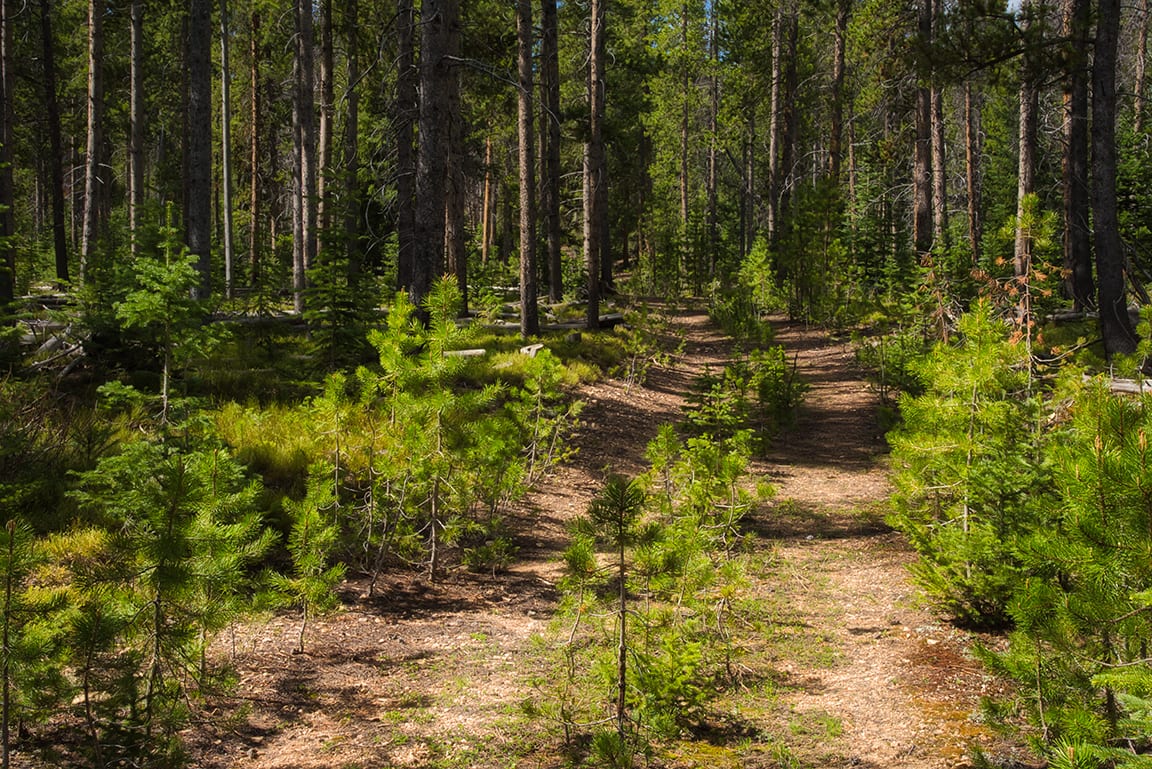 After thousands of years of the Ute people occupying these northern Colorado lands, white homesteaders moved in and opened a local sawmill. Edward Bradley Gould claimed almost 650 acres in 1887 and eventually became the namesake of the small town.
By the early 1900s, most of Gould's economy centered on timber. A few buildings were constructed, including two Civilian Conservation Corps camps, a schoolhouse, a general store, and a post office. The population is thought to have peaked at about 300 residents in 1949 and decreased steadily since then.
Interestingly, one of the CCC camps was used for German POWs during World War II. The prisoners were used as timber laborers, and after they left the camp turned into a site for 4-H retreats.
Main Attractions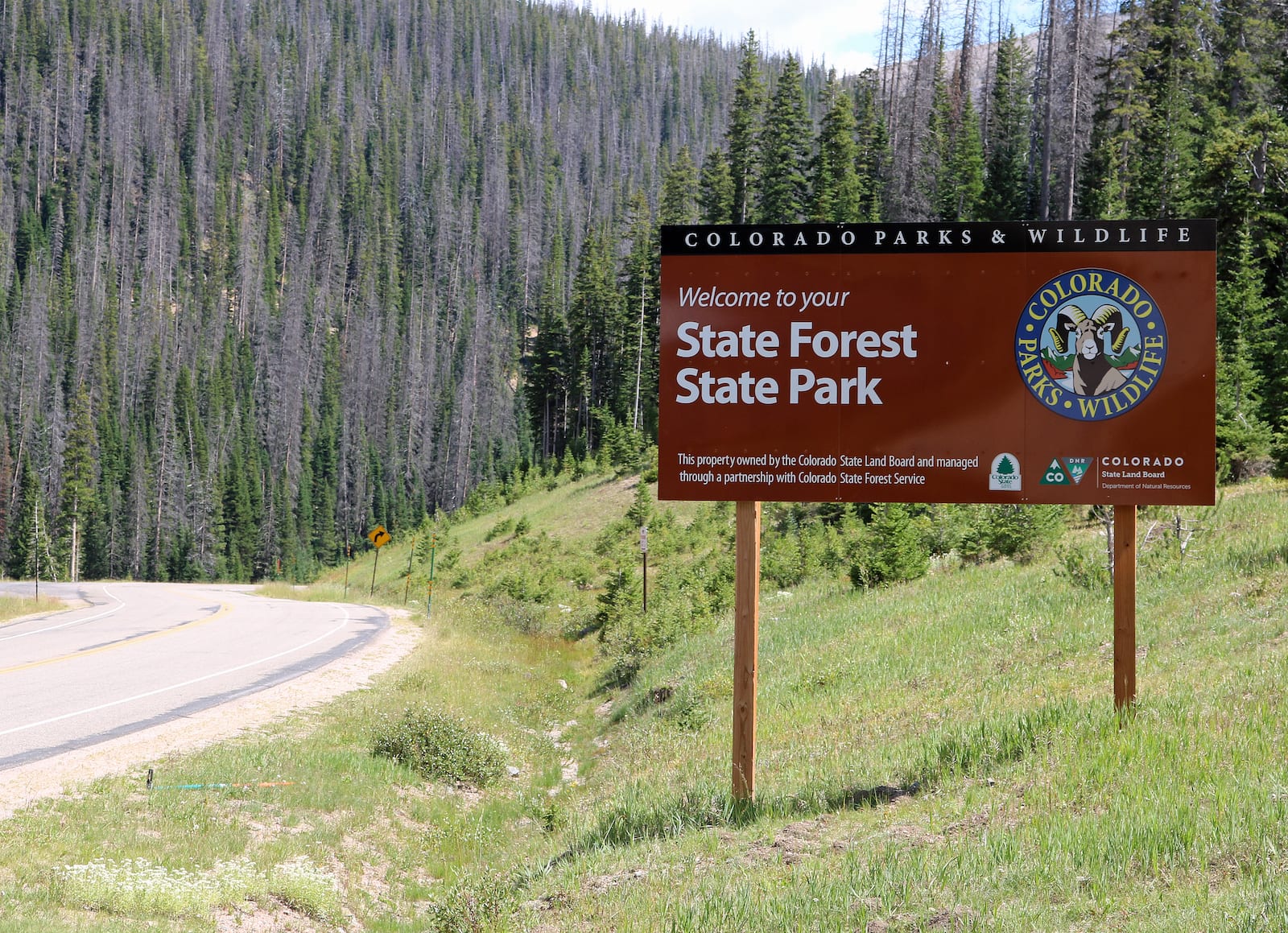 State Forest State Park – This state park features year-round recreation, although it's most popular for summer camping, hiking, fishing, and biking, and even has a few OHV trails. You can learn about the park via the Moose Visitor Center.
Moose Visitor Center – One of the visitor's centers for the state park, this is a great place to stop on your way through Gould. Talk to a ranger about day hikes, browse souvenirs and snacks in the gift shop, or just relax with a picnic at one of the many outdoor tables. They also offer gear rentals for fishing equipment, snowshoes, educational materials, and GPS units.
Cameron Pass – Travel between State Forest and Roosevelt National Forest while you twist and turn along this scenic alpine pass. It is accessible for any type of passenger vehicle and can typically be driven year-round.
Teller City – This small ghost town is just a few rundown structures at this point, but in its heyday, it was the most popular boom town in the area with over 1,500 residents. Take Highway 14 to County Road 21 and follow signs to Teller City, where you can explore the scattered remains on foot.
Recreation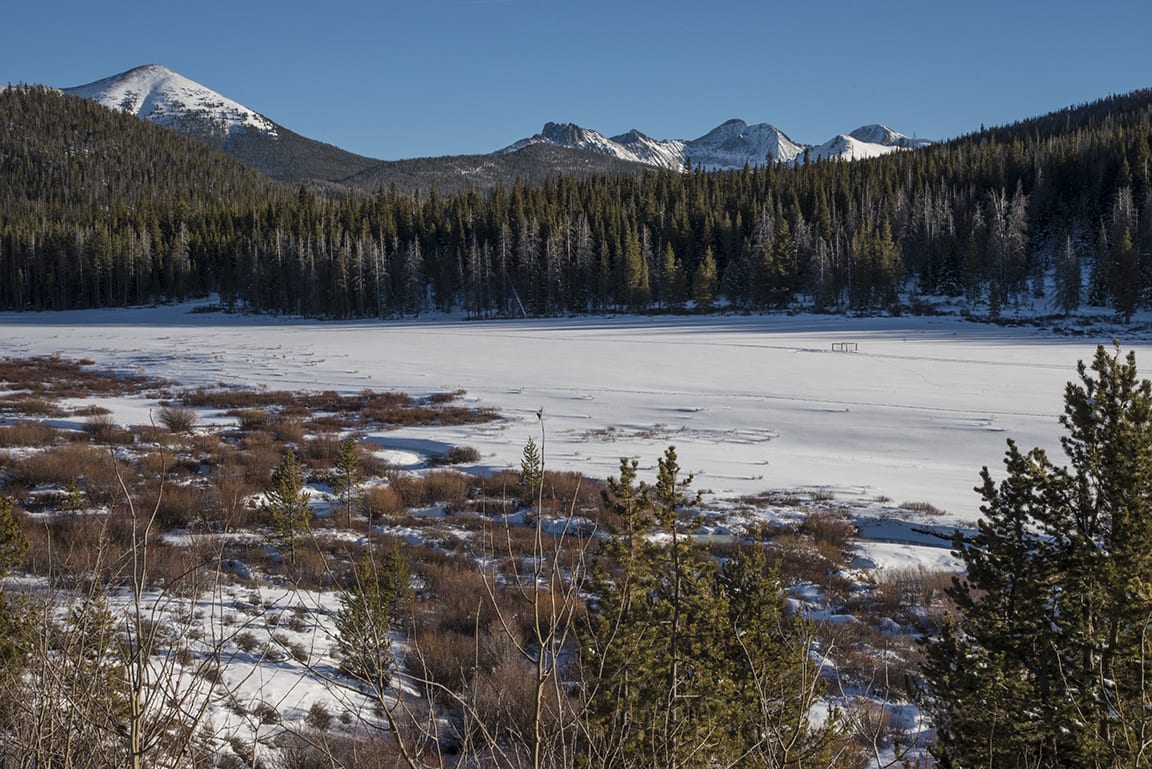 Camping –
Bockman campground has 13 pull-through sites and a group site as well. You'll have beautiful views of the Medicine Bow mountain range, and there is also a corral should you have your horse with you.
Aspen campground is a primitive USDA Forest Service campground with only 7 sites. It is a small loop nestled in a grove of aspens and is best for tent camping or small trailers.
Ranger Lakes campground has 31 sites, each with electric hookups. The campground is a short walk from the lakes that are great for fishing.
Read about the camping near Walden and Gould.
Fishing –
The Michigan River is a tributary of the North Platte and has great fly fishing for large brown trout.
Ranger Lakes offers a peaceful retreat to cast your line for trout and salmon. There is also an accessible pier for visitors who need it.
Hiking –
Lake Agnes trailhead is just 2.3 miles within the state park. It brings you to a gorgeous alpine lake that is also great for fishing if you bring your rod along.
Zimmerman Lake trailhead is pretty lightly traveled but has great views with not too much effort. It is 2.6 miles roundtrip with a small elevation gain and several camping spots along the trail.
Accommodations
Read about the best hotels in Walden.
Activities near Gould
Federal Lands:
Ghost Towns:
Museums:
Scenic Drives:
State Parks:
Towns:
Latest in Gould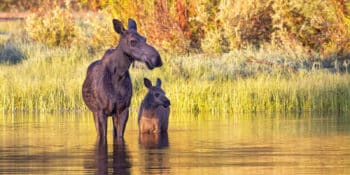 Large, majestic animals that are deceivingly hard to spot, moose are a popular animal for wildlife…
View more Gould articles