The Arapaho National Wildlife Refuge was established in 1967 to provide waterfowl a place to nest and reproduce. It lies just south of Walden, accessible from Highway 125.
There are at least two worthwhile areas to visit in the Arapaho NWR. Heading south from Walden, the first one passed is the Wildlife Auto Tour Route. The second is the Wetland Nature Trail which is a few miles down Highway 125.
Activities at Arapaho NWR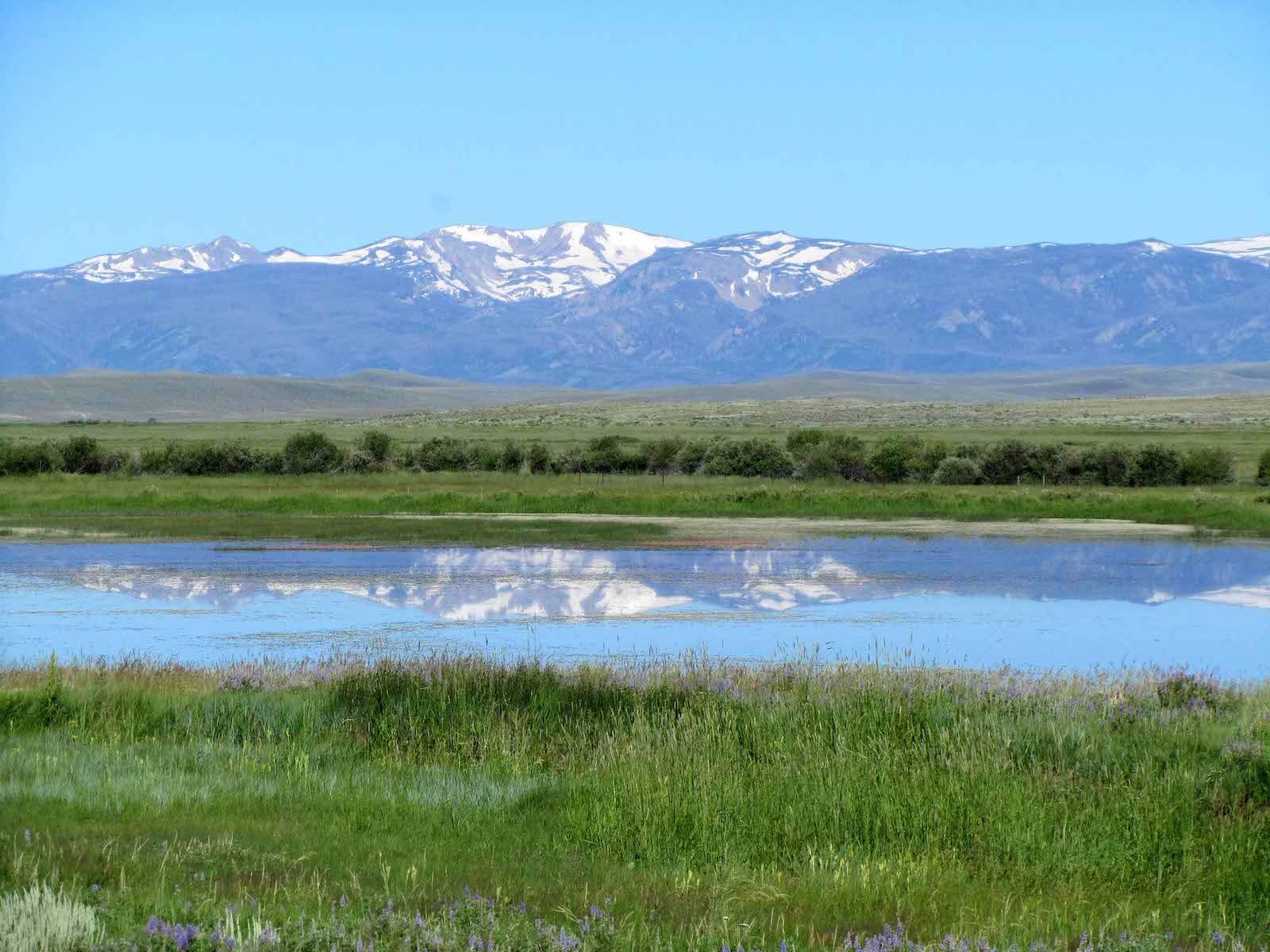 Fishing: Permitted in the Illinois River, which crosses the Wetland Nature Trail, unless otherwise marked. Fishing is closed from June 1 through July 31 annually to protect nesting waterfowl. Native fish include the White Sucker, Johnny Darter, and Longnose Dace. Non-native fish include Brown and Rainbow Trout.
Hiking: The Wetland Nature Trail is a beautiful and short trek around the wetlands and meadows of North Park. The majority of the trail is on a boardwalk raised above the streams and marshes. Listen and watch carefully for wildlife. Birds, small mammals, and the occasional moose sighting are common.
Moose are usually spotted at the southern end of the nature trail around sunset. The trail is closed from winter through early Spring.
​Hunting: Permitted in certain sections of the park, see map. Animals include" Sage Grouse, Duck, Coot, Merganser, Canada Goose, Snipe, Rail, Dove, Pronghorn, Elk, Cottontail, Jackrabbit, and Waterfowl.
Scenic Drive: The Wildlife Auto Tour Route is a 6-mile loop on a well-maintained dirt road. Drive slowly for a chance to spot wildlife, such as moose. The route takes you through meadows and marshes in a wide mountain valley. Closed during winter.
Details
Address: 53 Jackson County Rd 32, Walden, CO 80480
Phone: 970-723-8202
Season: Year-round
Maps: (PDF)
Website: fws.gov/refuge/arapaho
Latest in Arapaho National Wildlife Refuge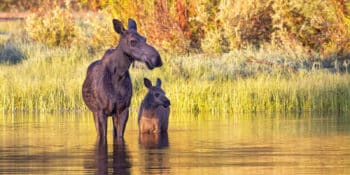 Large, majestic animals that are deceivingly hard to spot, moose are a popular animal for wildlife…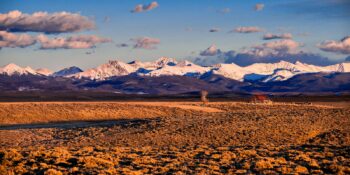 If you're looking for a vast and remote place to get lost, Colorado's North Park region…