If you're looking for a vast and remote place to get lost, Colorado's North Park region will do the trick, especially if you're fond of moose, outdoor recreation, and seemingly boundless stretches of untamed scenic splendor. Stacked up against outdoor spots that conveniently sit an hour's drive away from Denver, North Park is considerably tougher to access, but it's significantly more rugged and gorgeous than those over-trodden places.
Those who venture to this little-known corner of the state are handsomely rewarded with a version of Colorado's High Country that isn't inundated with throngs of tourists. Welcome to Jackson County!
At just under a three-hour drive from Denver, North Park is an expansive valley stretching from north central Colorado into Wyoming. Weighing in at more than a million acres that are 65% public land, North Park's lakes, rivers, and wetlands draw all manner of wildlife, and the area features some of the most remote and sparsely populated wilderness terrains in the state.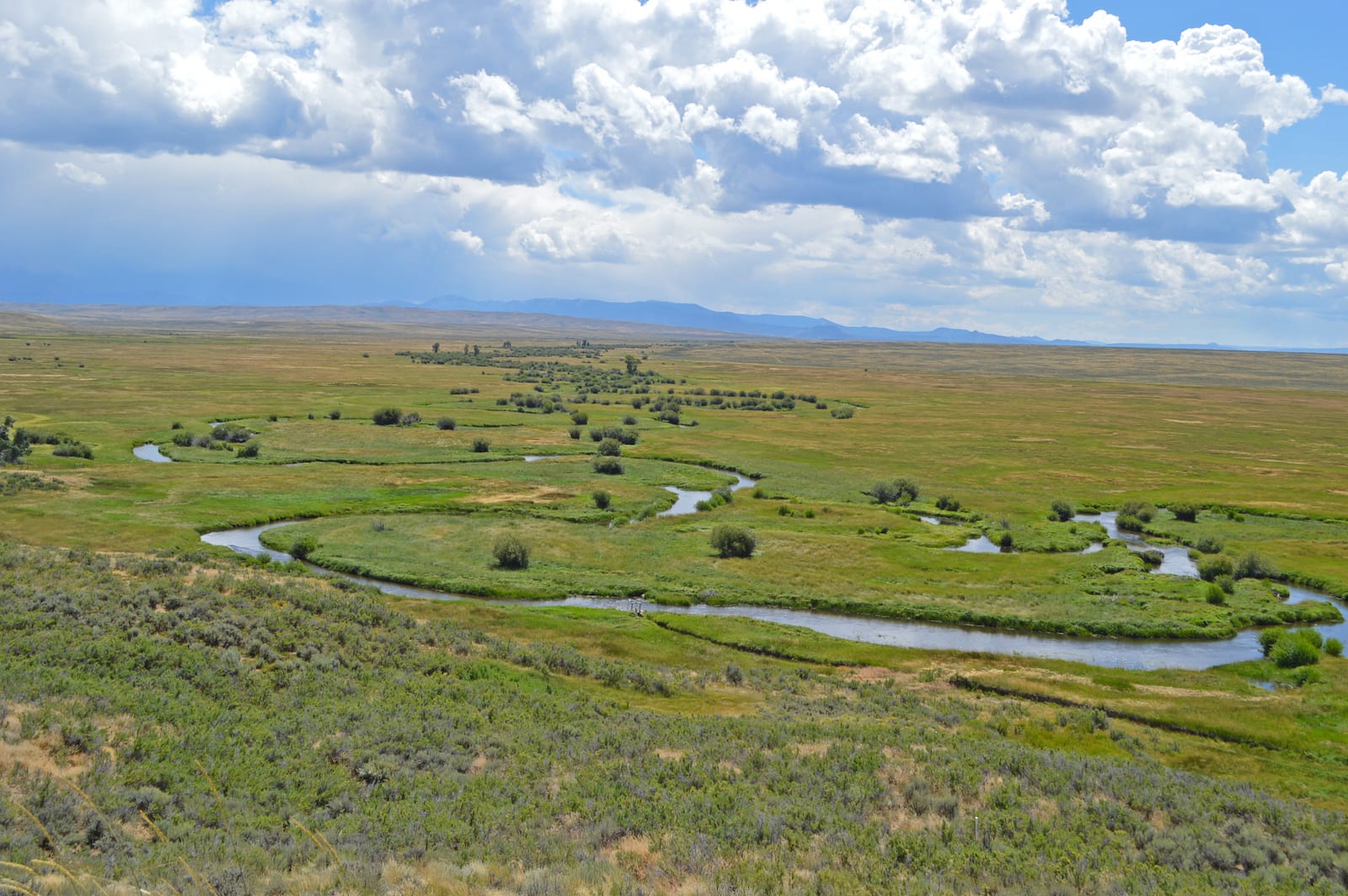 North Park is comprised of a vast basin that's fed by the North Platte, Michigan, Illinois, and Canadian Rivers, and is flanked by the Park Range to the west, the Medicine Bow Mountains, and Never Summer Mountains to the east and south. In this park, you'll find the small charming alpine communities of Walden, Rand, Gould, and Cowdrey, as well as stellar destinations for year-round outdoor recreation, like State Forest State Park and the Arapaho National Wildlife Refuge.
With Steamboat Springs located just an hour away, visitors headed there for skiing or soaking in hot springs should consider taking a detour to check out everything North Park has to offer.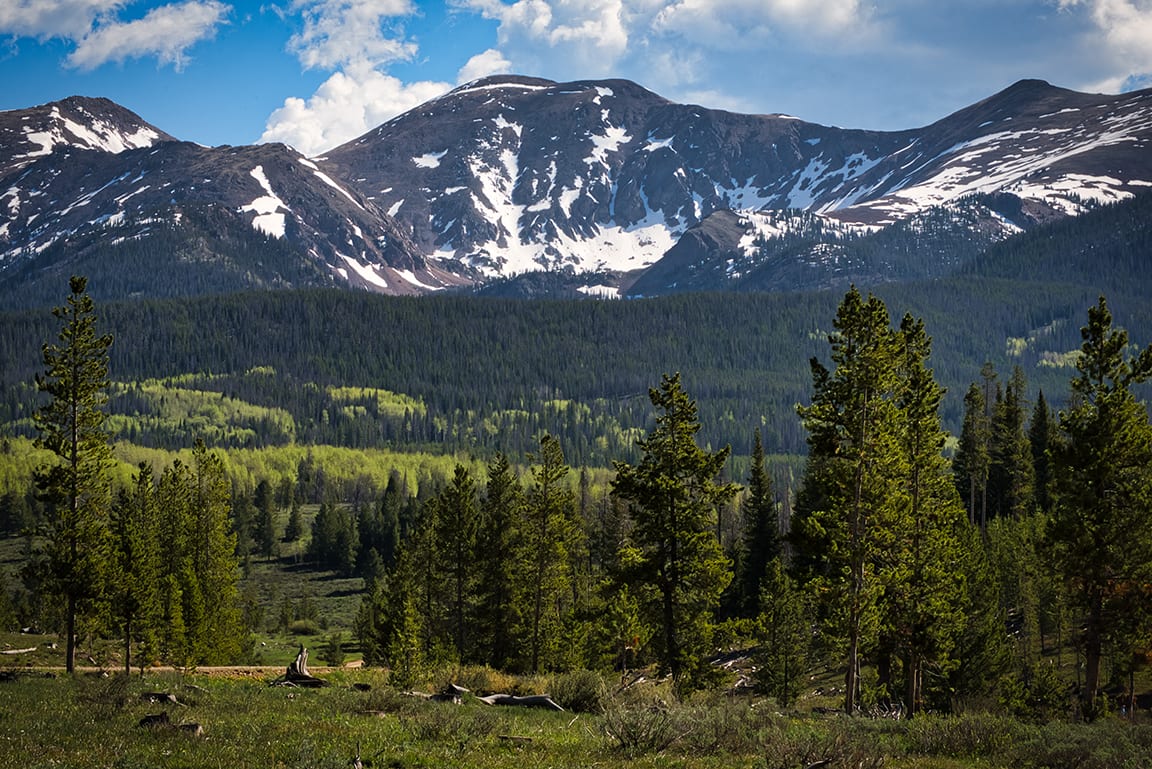 Colorado has two other massive basins located south of North Park: Middle Park and South Park.
Here are some of the best places to explore in North Park, CO, in no particular order:
State Forest State Park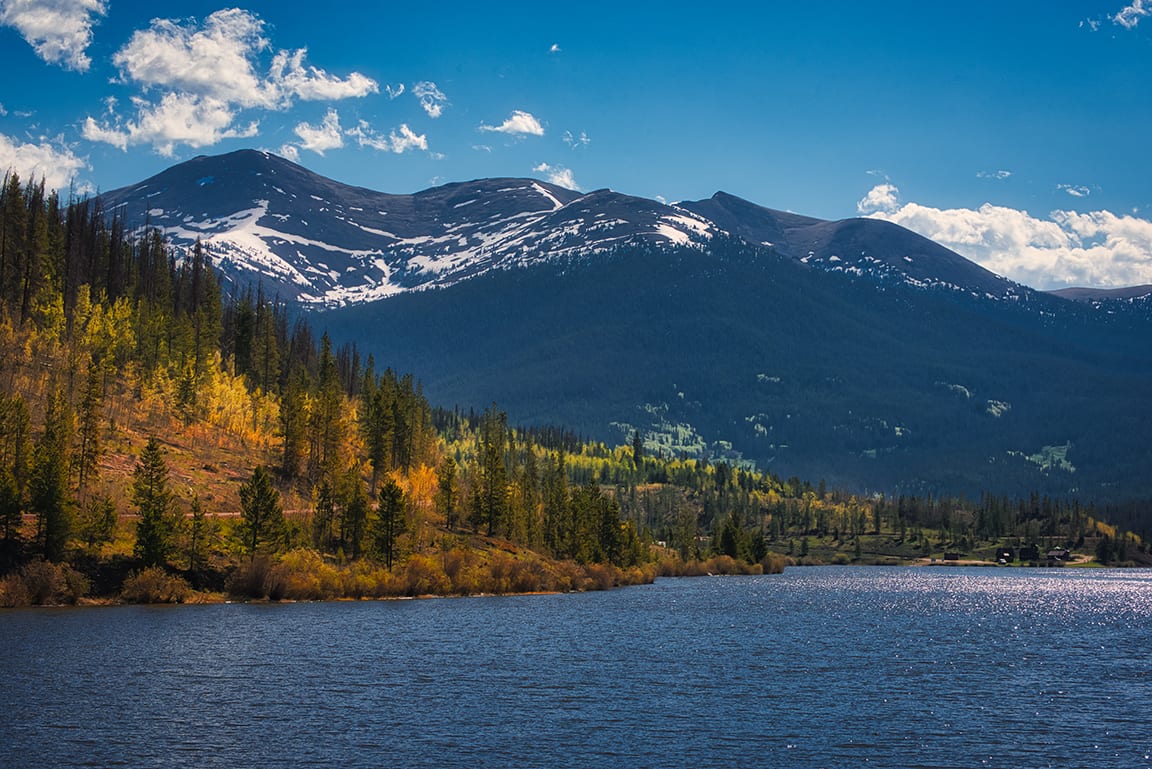 With over 71,000 acres to explore, State Forest State Park offers a diverse landscape of forest, majestic peaks, and alpine lakes, all brimming with wildlife. Stretching from the western slope of the Medicine Bow Mountains to the north end of the Never Summer Range, the park offers year-round activities like snowmobiling, geocaching, birding, hunting, horseback riding, and many more in one of the most stunning natural settings in the state.
Excellent camping spots can be found across the park, but if cabin and yurt accommodations are more your speed, you'll have plenty of those to choose from. There are some picturesque cabins overlooking the North Michigan Reservoir.
Lakes, rivers, and reservoirs abound

If you're fond of fishing or just water in general, the rivers, creeks, and bodies of water of North Park offer excellent fishing for every skill level. The North Platte River is known to be notably prolific when it comes to bugs and brown and rainbow trout, which should pique the interest of anyone interested in fly fishing. From quaint alpine lakes to large reservoirs, North Park also offers plenty of great shore fishing opportunities.
Located on the western edge of North Park, Lake John Resort is ideal for a fish-centric getaway. The resort rents boats, ice huts during the winter, modest cabins, and spots to park your RV, all in close proximity to Lake John, which has earned a reputation for its excellent trout fishing.
The "Moose Viewing Capital of Colorado"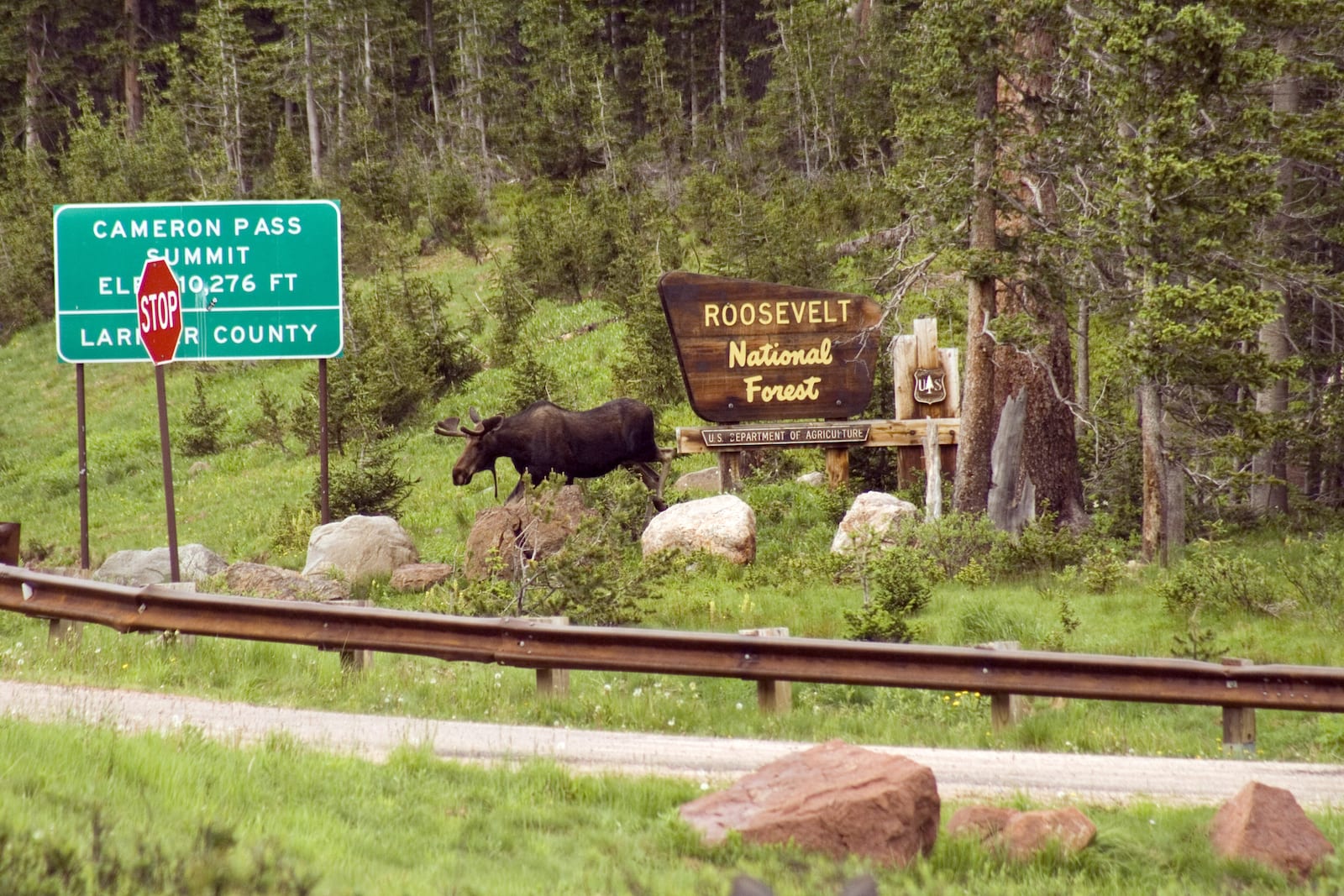 "Moose is our claim to fame," reads a line from State Forest State Park's website. In fact, North Park is hailed as the Moose Viewing Capital of Colorado. The site goes on to say that an average of 600 moose are observed in North Park annually, so if you're a fan of these animals, this is the place to be.
But before you hop in your car and drive towards North Park in search of these massive and seemingly aloof creatures, consider the fact that moose attacks on humans are on the rise in Colorado.
According to the Denver Post, the state has seen a sharp rise in occurrences of people getting charged at by moose, especially when they try to feed them by hand. "You cannot outrun a moose," warns the article, which states that moose can reach speeds of up to 35 miles per hour.
Responsible and safe moose-viewing happens in North Park and throughout the state when viewers observe these animals at a safe distance with their dogs leashed. If a moose reacts to your presence in any way, you're too close.
Where Colorado's western legacy is alive and well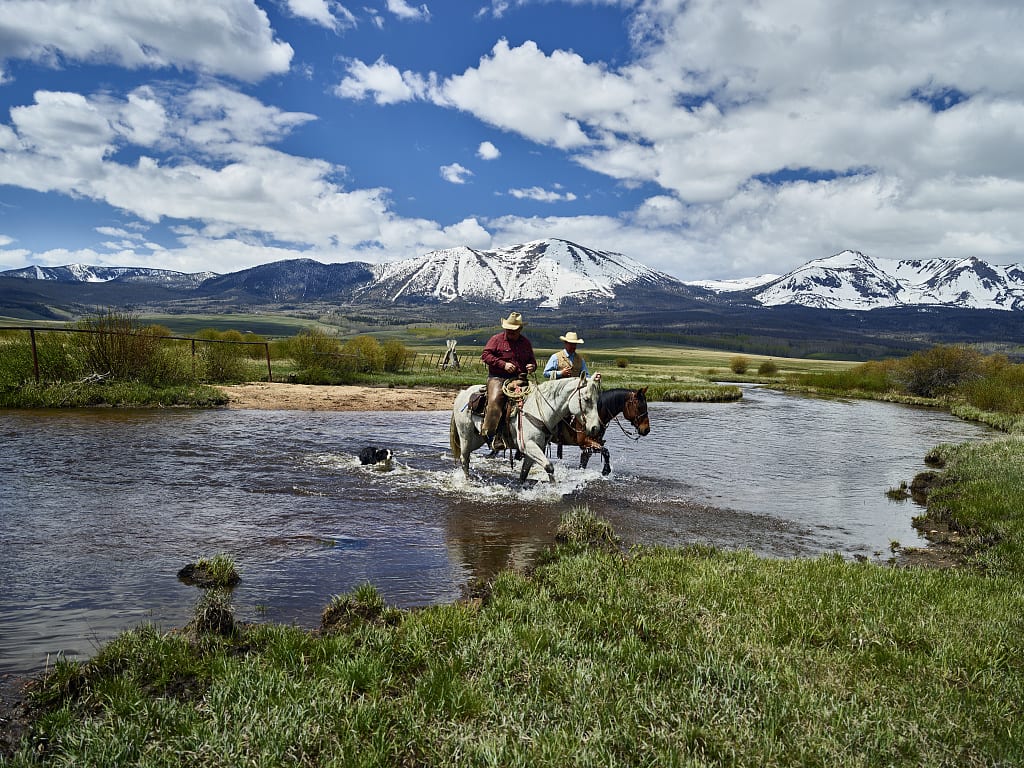 Between the North Park Pioneer Museum, an entertaining annual rodeo, eerie ghost towns, and abandoned mines, North Park seems to have maintained its tenacious western spirit. At the North Park Pioneer Museum, you'll explore a cabin built in 1883 that depicts what life was like for the trappers, loggers, miners, and prospectors who called the basin home nearly 140 years ago.
Like much of the mining industry in Colorado, North Park's mines closed down during the Silver Crash of 1893, and the communities that were formed around the industry declined with them.
The ghost towns of Teller City and Coalmont serve as a reminder of how quickly things changed for the worse for the countless once-thriving mining communities in Colorado. The North Park Never Summer Rodeo draws cowboys from across the country for competition, and visitors are treated to a historical parade, BBQ, ruckus street Dance, and Rocky Mountain Oyster Fry.
Arapahoe National Wildlife Refuge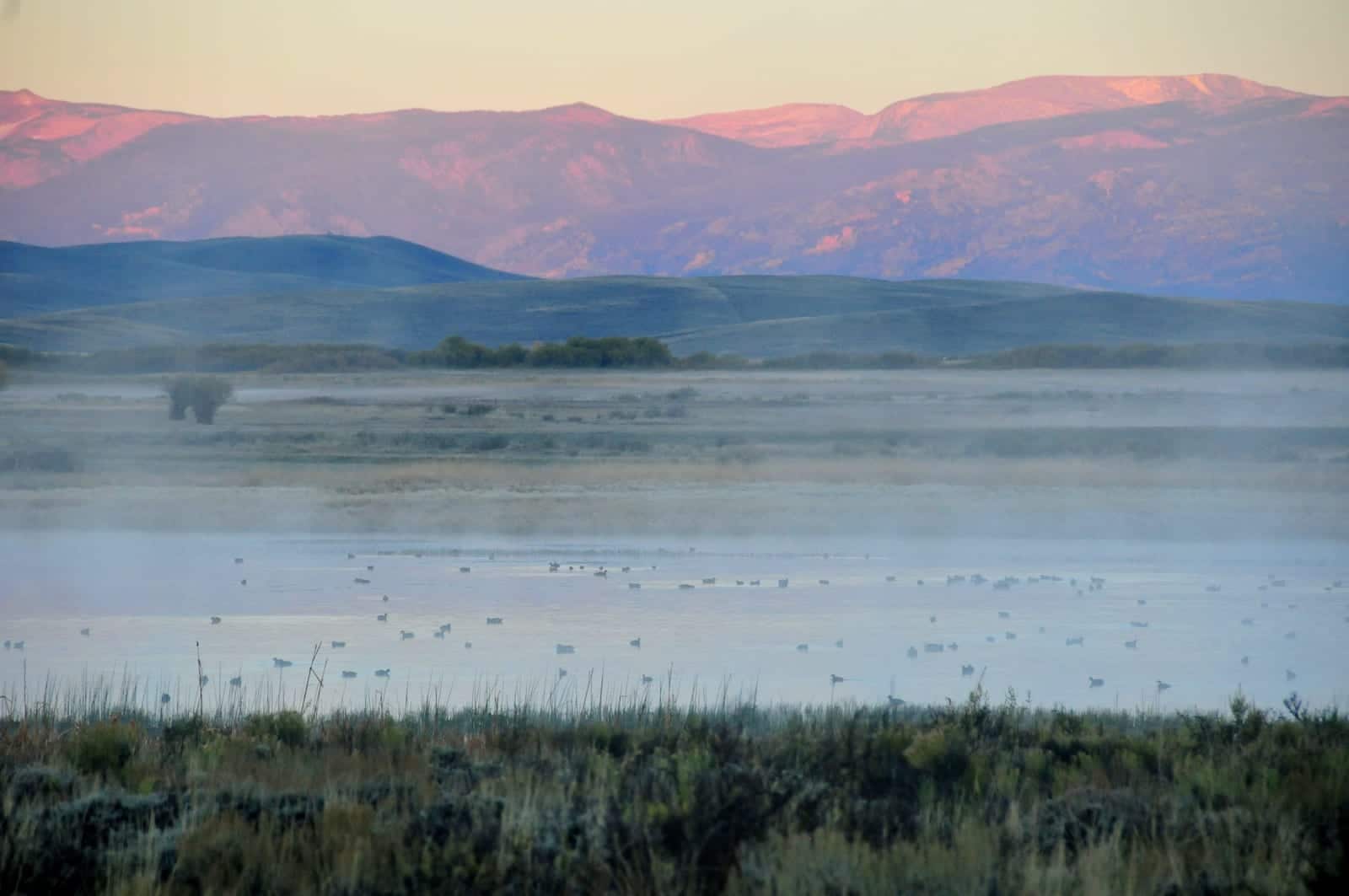 Located in the center of North Park, the Arapahoe National Wildlife Refuge sits at elevations as high as 8,700 feet, making it the highest animal refuge in the National Wildlife Refuge System in the continental US. The refuge's habitats, which include irrigated meadow, riparian, sagebrush uplands, wetlands, and mixed conifer and aspen forests, host an abundance of diverse wildlife species.
Created to offset the crushing loss of bird-nesting habitat in the prairie wetland region of the midwest, Arapahoe National Wildlife Refuge is home to everything from fowl like the northern pintail, to mallard, gadwall, and green-winged teal, to elk, beaver, pronghorn, and porcupine.
To protect the fragile wildlife habitats it hosts, the refuge consistently closes much of the area to visitors, but what it keeps open is well worth seeing. From a 6-mile self-guided auto route to year-round visitor activities and stunning scenic overlooks, the refuge has plenty to offer humans and animals alike.
Walden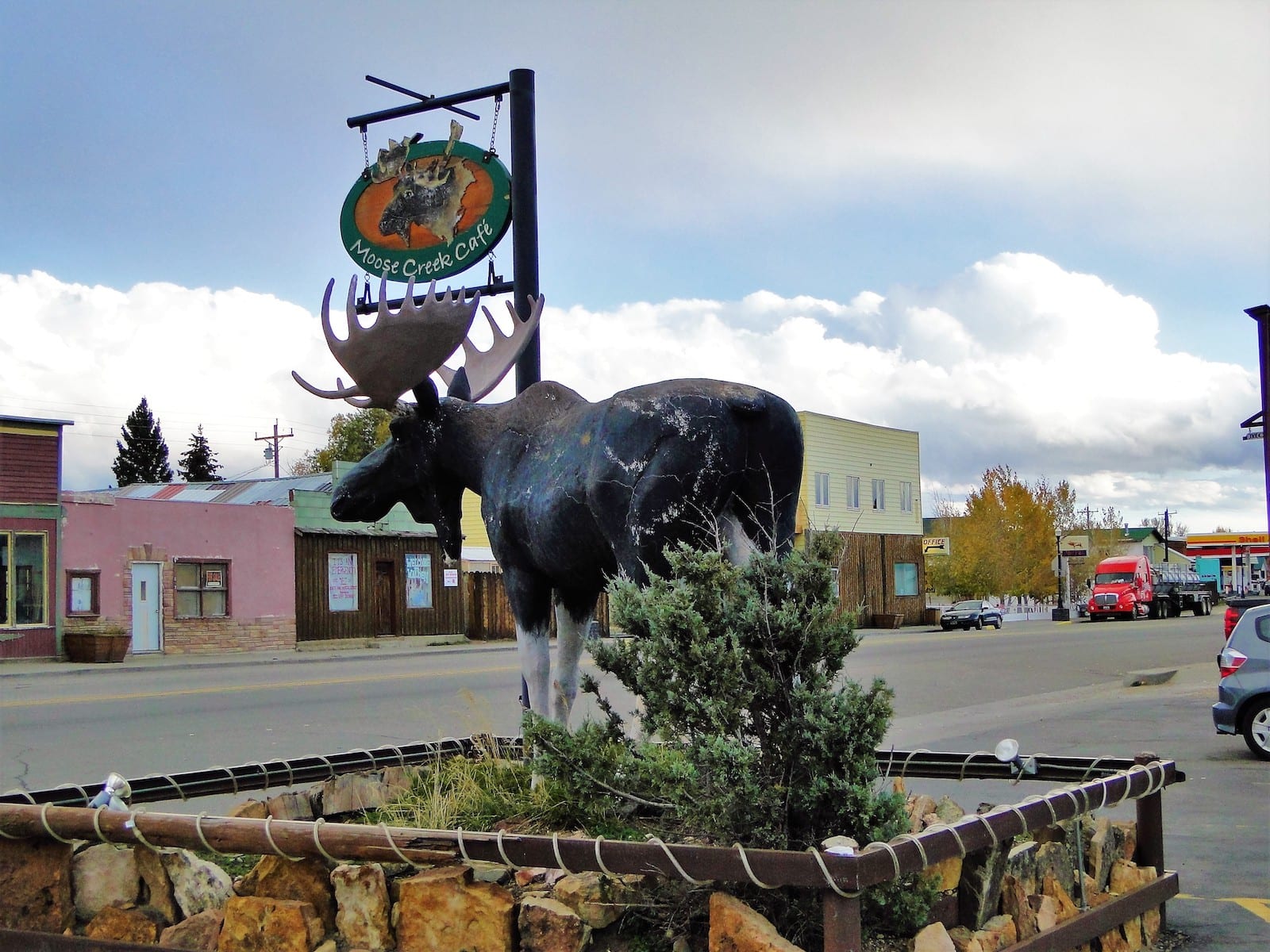 Set smack dab in the heart of North Park, the tiny town of Walden is a perfect place to set up shop while visiting the area. You'll be treated to an authentic western style main street, charming cafes, a coffee shop to hang out in, and multiple motels to choose from. Walden even has its own bowling alley, the 10th Frame, which hosts a bar, multiple lanes, and dine-in food service.
With Walden's proximity in the center of the park, it's close to everything in the region and is less than 15 minutes away from the Arapahoe National Wildlife Refuge. Plus, it's surrounded by gems within the Roosevelt National Forest waiting to be explored.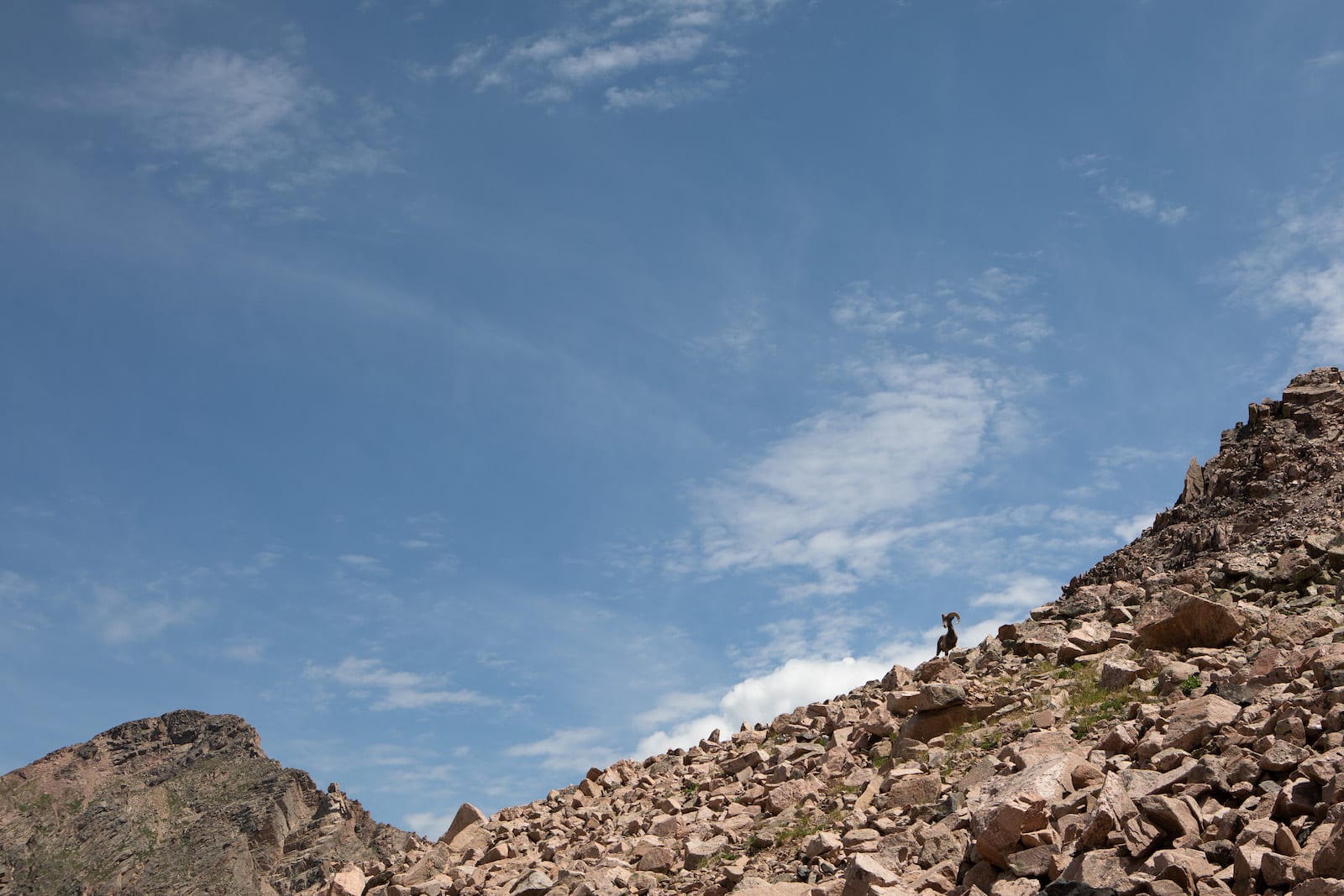 North Park is well worth visiting, even if you're coming from a far-off destination like Pueblo or Colorado Springs. With everything to see and do here, it's still possible to stay in a lakeside cabin for around $100 in North Park, something that's unfathomable in comparable parts of Colorado.
North Park is well worth taking an extra detour for if you're traveling through the area to visit Steamboat Springs, and is completely deserving of its own trip if you're looking to immerse yourself in gorgeous, uncrowded landscapes. Consider looping back to the northern front range via the Cache-la-Poudre-North Park Byway, a gorgeous paved route on CO-14 from Walden to Fort Collins.