Between the irreverent animated TV show of its namesake and its closer proximity to populated cities on the front range, South Park is typically more familiar to Coloradans than its sister park to the north, Middle Park. But even though it doesn't have a popular show associated with it, Middle Park is packed with stellar and notable Colorado destinations to explore.
These iconic spots in Middle Park include friendly communities surrounded by thick forests and mountains, toasty outdoor hot springs, and one of the most iconic and land-transforming rivers in the world. And with many stops in the park sitting at just two hours or less of a drive from Denver, it's a Colorado gem you won't spend loads of time getting to.
Middle Park is a vast alpine basin spanning much of Grand County from just south of the Colorado River's origins in Grand Lake to where the river passes through Gore Canyon in north central Colorado. The valley also reaches down into communities of the state that many are familiar with, including the towns of Fraser and Winter Park.
And, depending on who you ask, the lower Blue River downstream of Dillon Reservoir often gets looped in as a part of Middle Park as well.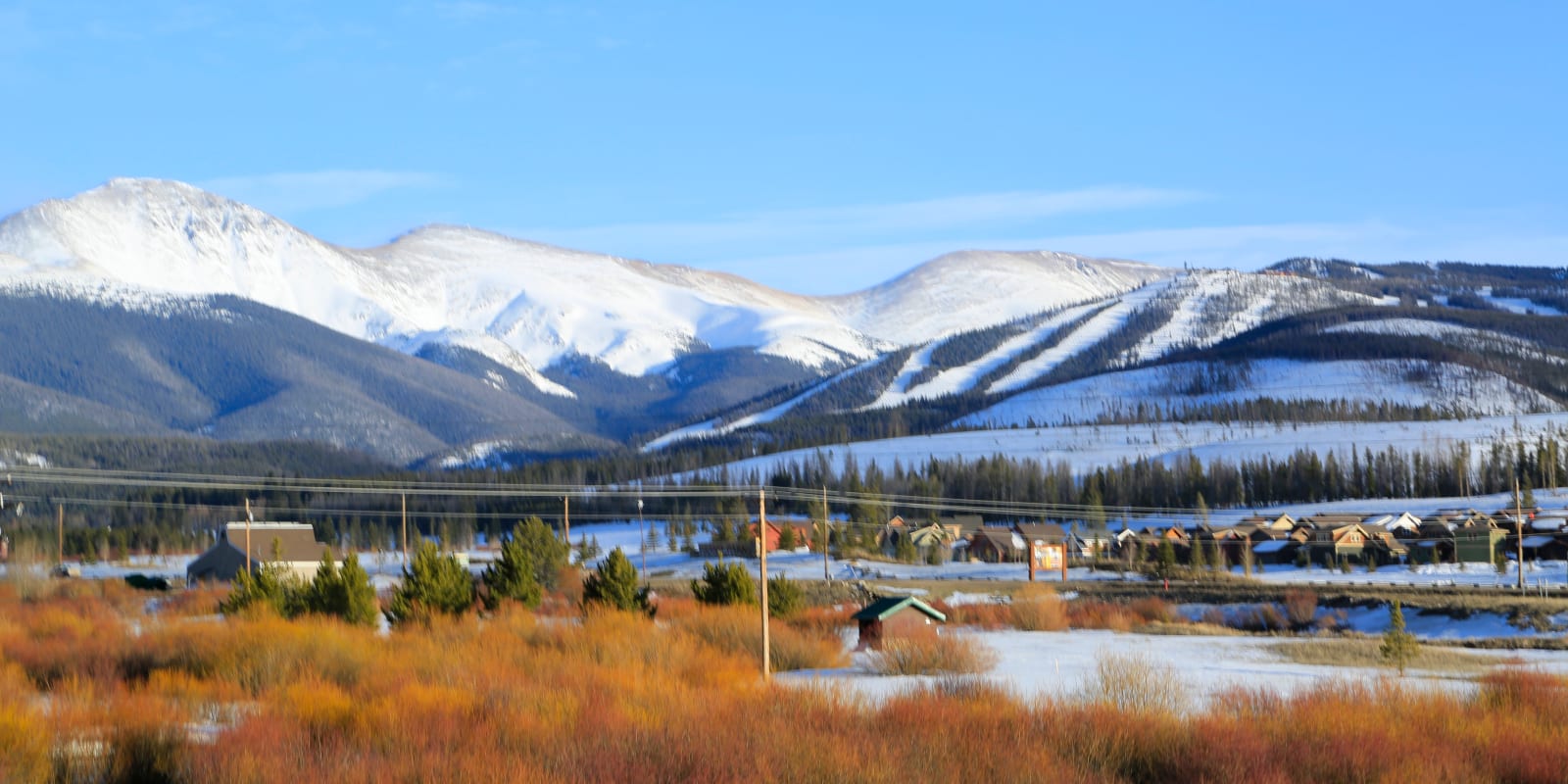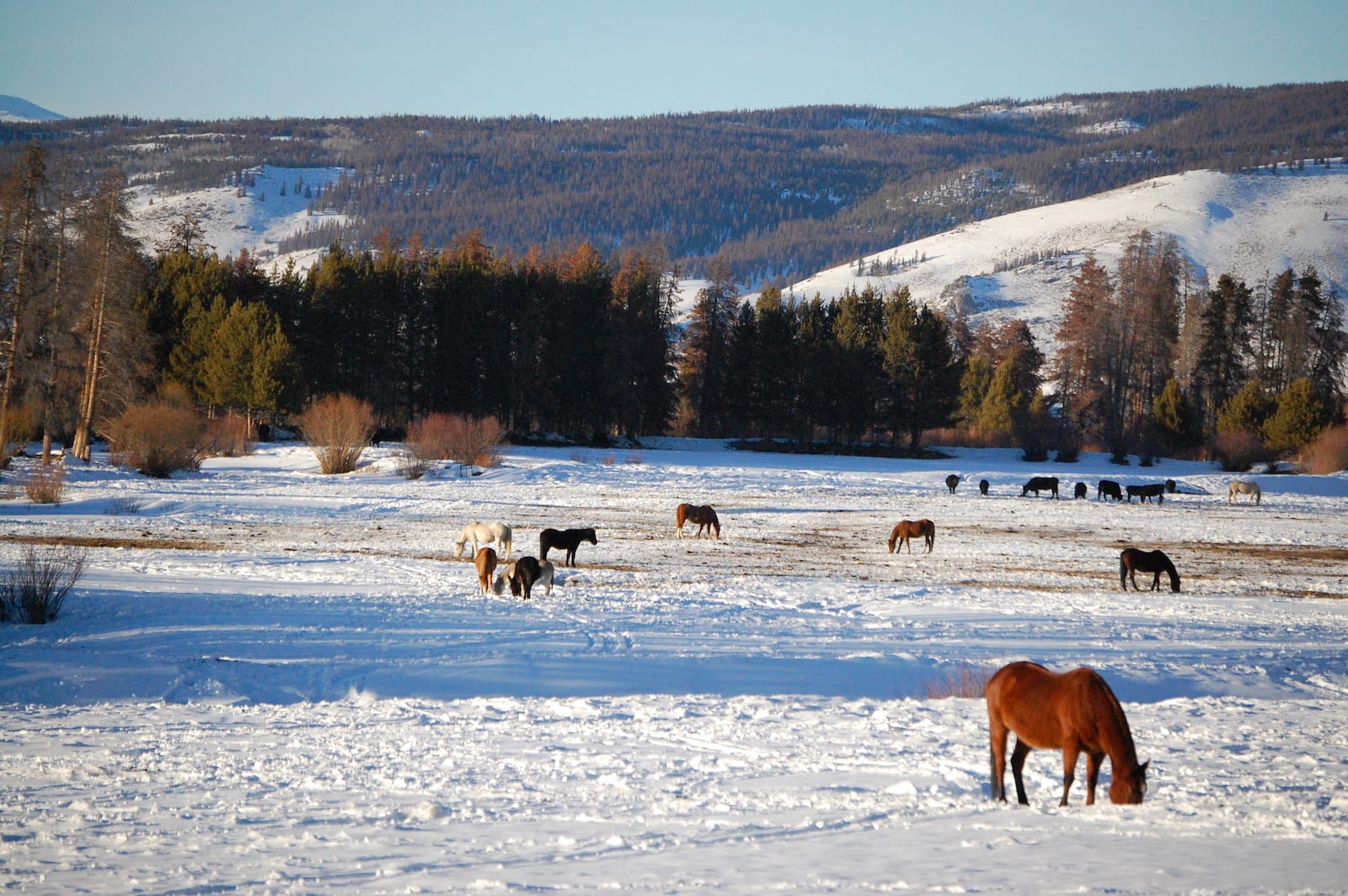 Like its name infers, Middle Park is wedged between South and North Park, and is brimming with flat open meadows, forests, river valleys, and forests. Park comes from the French word "parc," which leads historians to believe that French trappers named the region.
Towns in Middle Park, Colorado:
Here are some of the best places to explore in Middle Park, CO, in no particular order:
Grand Lake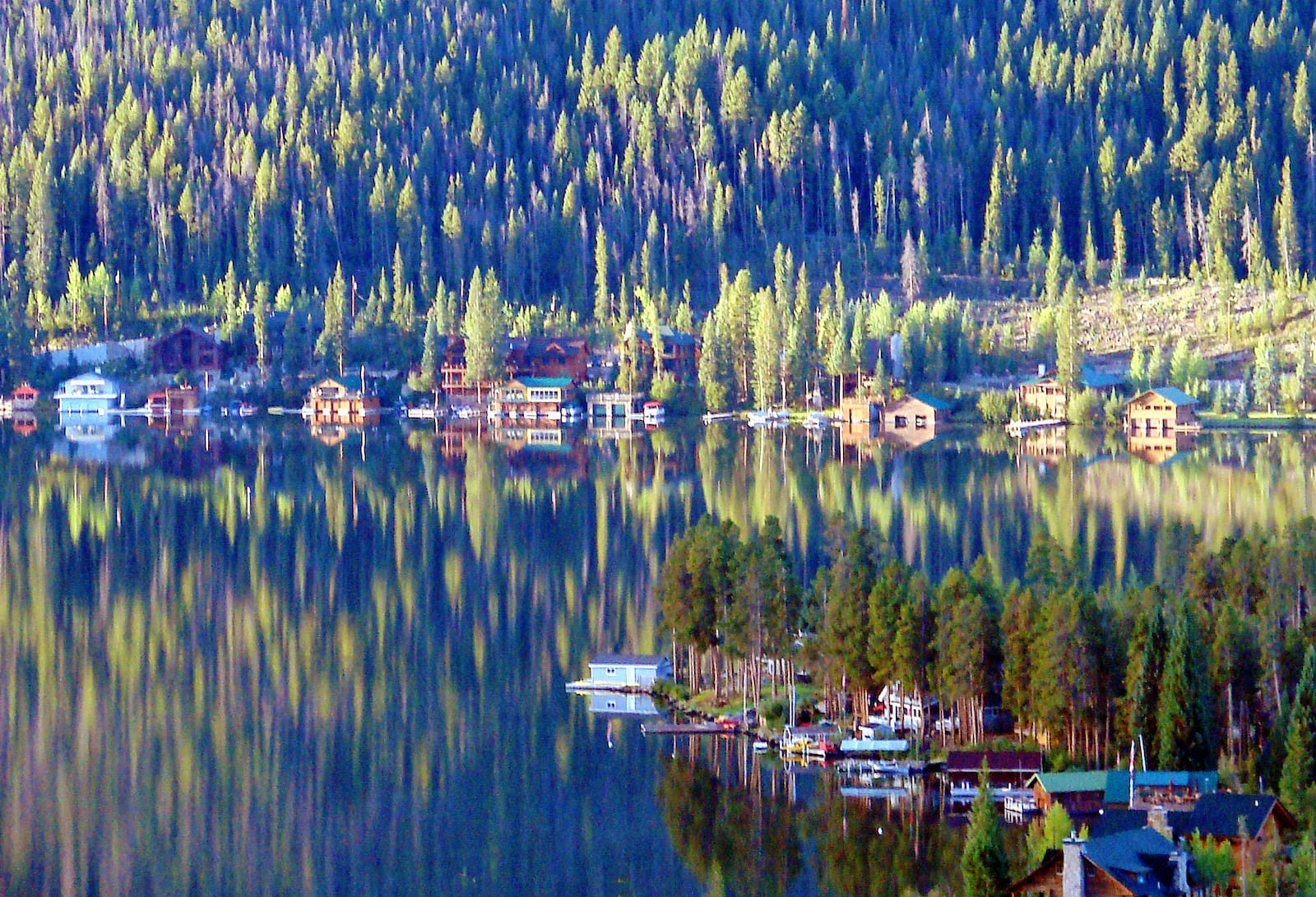 Compared to ski towns like Breckenridge or Vail, Grand Lake gives visitors a more welcoming and laid-back experience. Both a quaint mountain town and gorgeous body of water, Grand Lake sits at an entrance of Colorado's majestic Rocky Mountain National Park and offers boating, fishing, and jet and water skiing in one of the most impressive mountain settings the state has to offer.
Grand Lake is the state's largest natural body of water. Since skiing isn't a fundamental part of the community, visitors generally find that everything from eating out to lodging is more affordable than in comparable mountain destinations.
Between friendly restaurants like the Sagebrush BBQ & Grill and a plethora of outdoor recreation options surrounding the lake and town, Grand Lake is a can't-miss spot for those who explore Middle Park.
The Colorado River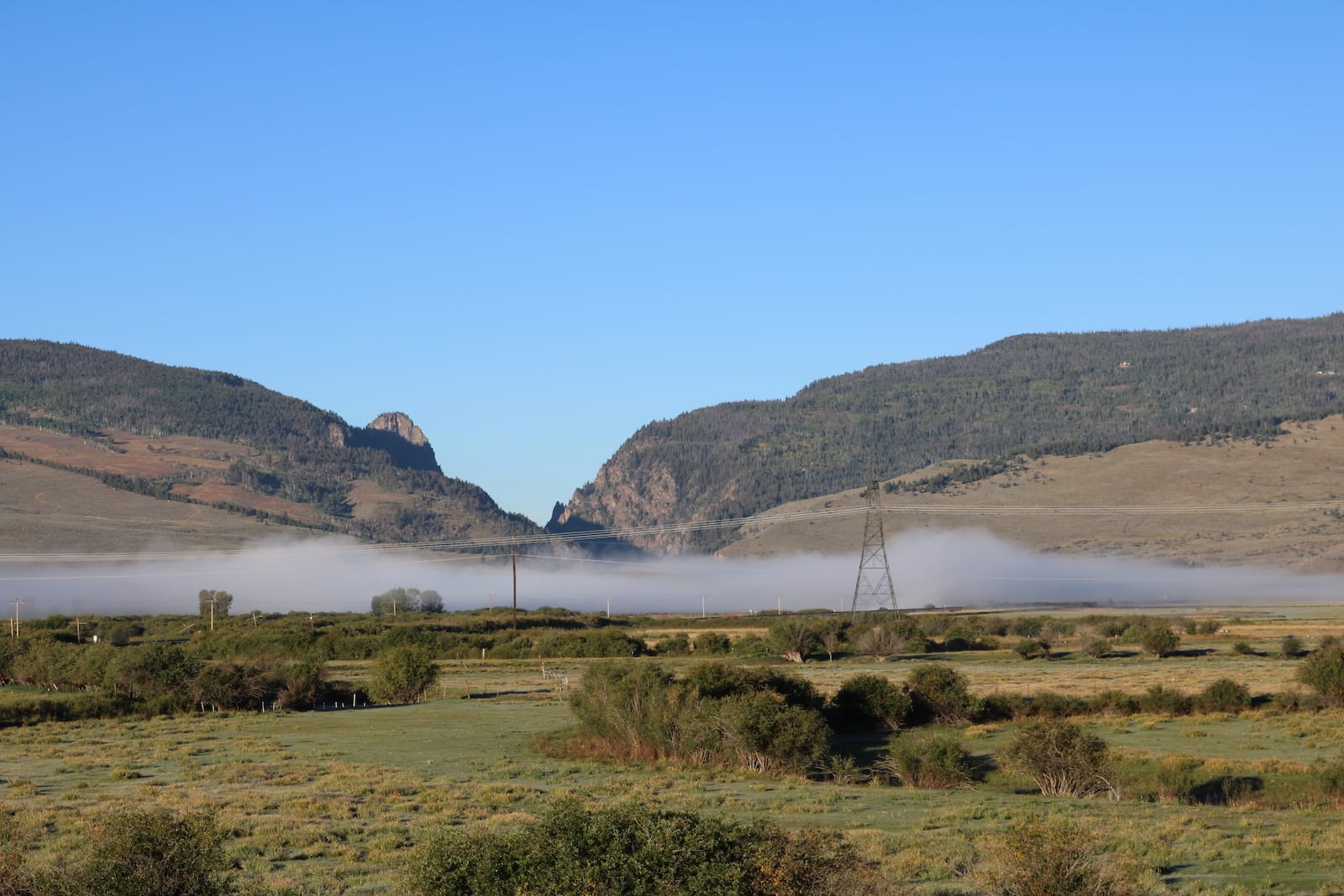 The headwaters of the Colorado River are located at a small lake deep inside Rocky Mountain National Park. However, the river doesn't begin to become the recognizable force of nature the world knows and loves until it passes through Middle Park.
With much of the river running parallel to Highway 40, many points are easy to access whether you're intent on trout fishing or pulling your car over to view this incredible natural spectacle up close in all its glory.
This is the same river that famously carved the 1-mile-deep gash known as the Grand Canyon millions of years ago, after all. In the center of the park, the river spills into Windy Gap Reservoir, which is surrounded by the Windy Gap Wildlife Viewing Area. No fish are reported to frequent this body of water, but it's a fantastic spot for birding, fall foliage, and hiking.
The rest of the Colorado River that flows through Middle Park is said to have great fishing, but much of it is heavily regulated, so do your research. Fun/frustrating fact: a recent Google review complains that the Windy Gap Wildlife Viewing Area is "pretty windy" despite it literally being named after its windiness. You can't please everyone, I guess.
Hot Sulphur Springs town and resort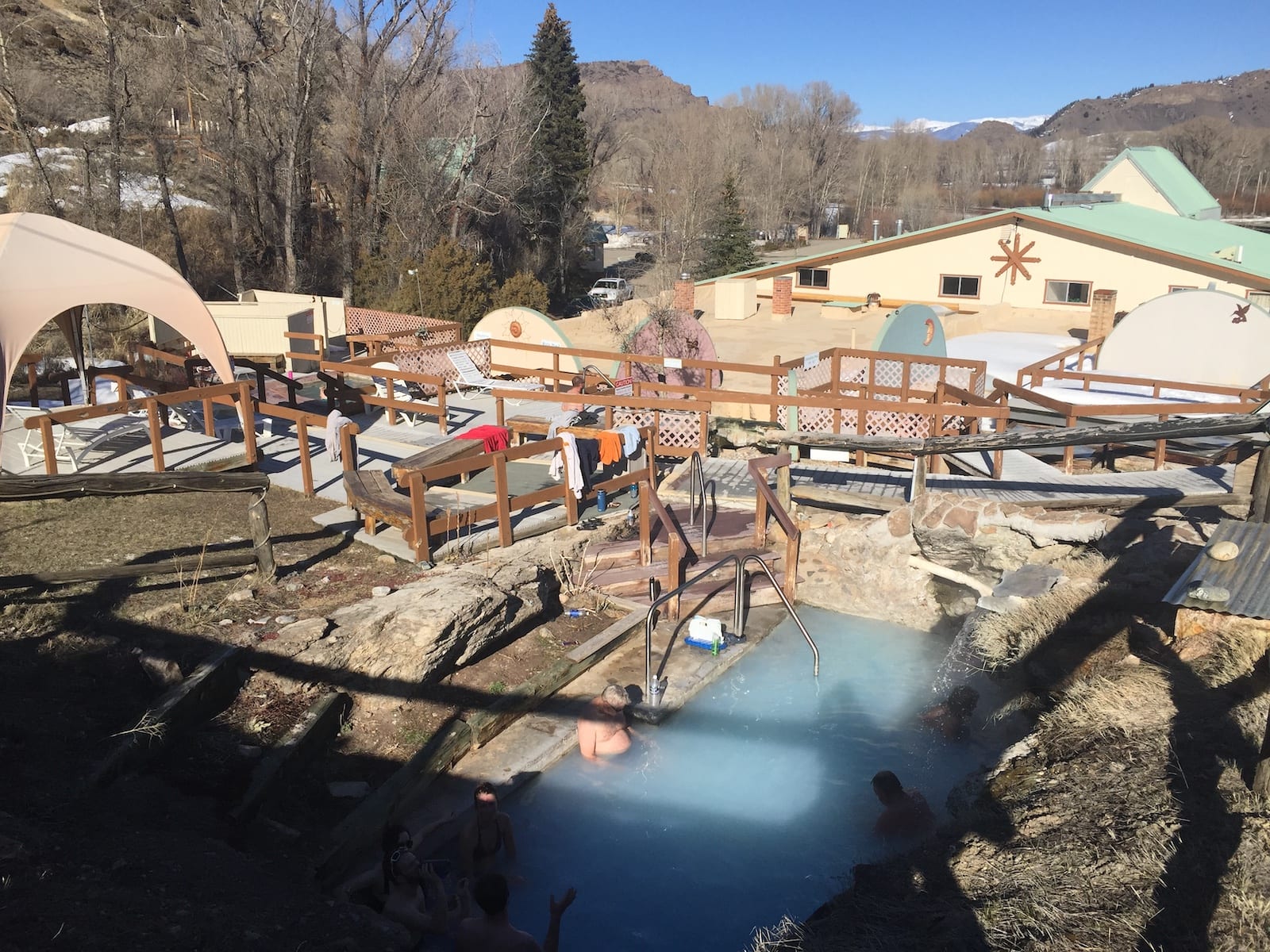 If you've been to more than one hot springs destination in Colorado, you already know that some are better than others. With 21 natural pools carved out of the scenic hillside, the Hot Sulphur Springs Resort and Spa can easily be counted as a standout spot in the state. With temperatures ranging between 95º to 112ºF, the resort offers pools of all sizes, including a cold water indoor option for swimming laps.
Private pools are available for rent, and massages and body treatments are available at the resort's spa. If you find yourself too relaxed to leave after a day of soaking, the resort offers accommodations ranging from a private apartment with after-hours access to the pools to basic rooms and a cabin built back in the 1840s.
The town of Hot Sulphur Springs is ideal for a stop for those traveling through Middle Park. Visitors stopping through rave about the Dean Public House, a quaint restaurant that's earned a reputation in Middle Park and beyond. It serves up the sort of addictive cocktails and comfort food that's usually associated with popular restaurants in cities like Boulder and Denver, not tiny towns with populations in the hundreds.
Just down the street at the Pioneer Museum, you'll be treated to a fascinating portrait of what life was like in Grand Country for residents ranging from Native Peoples who called the area home thousands of years ago to those of European descent who settled there during the 1800s.
Just outside of town, you'll find the Hot Sulphur State Wildlife Area. It's a spot great for fishing, hiking, birding, and camping that boasts interesting rock formations. And if you visit in the fall, you'll be treated to a stellar display of fall foliage. Also just southwest of town lies the Williams Fork Reservoir, another great area for similar activities.
Winter Park town and resort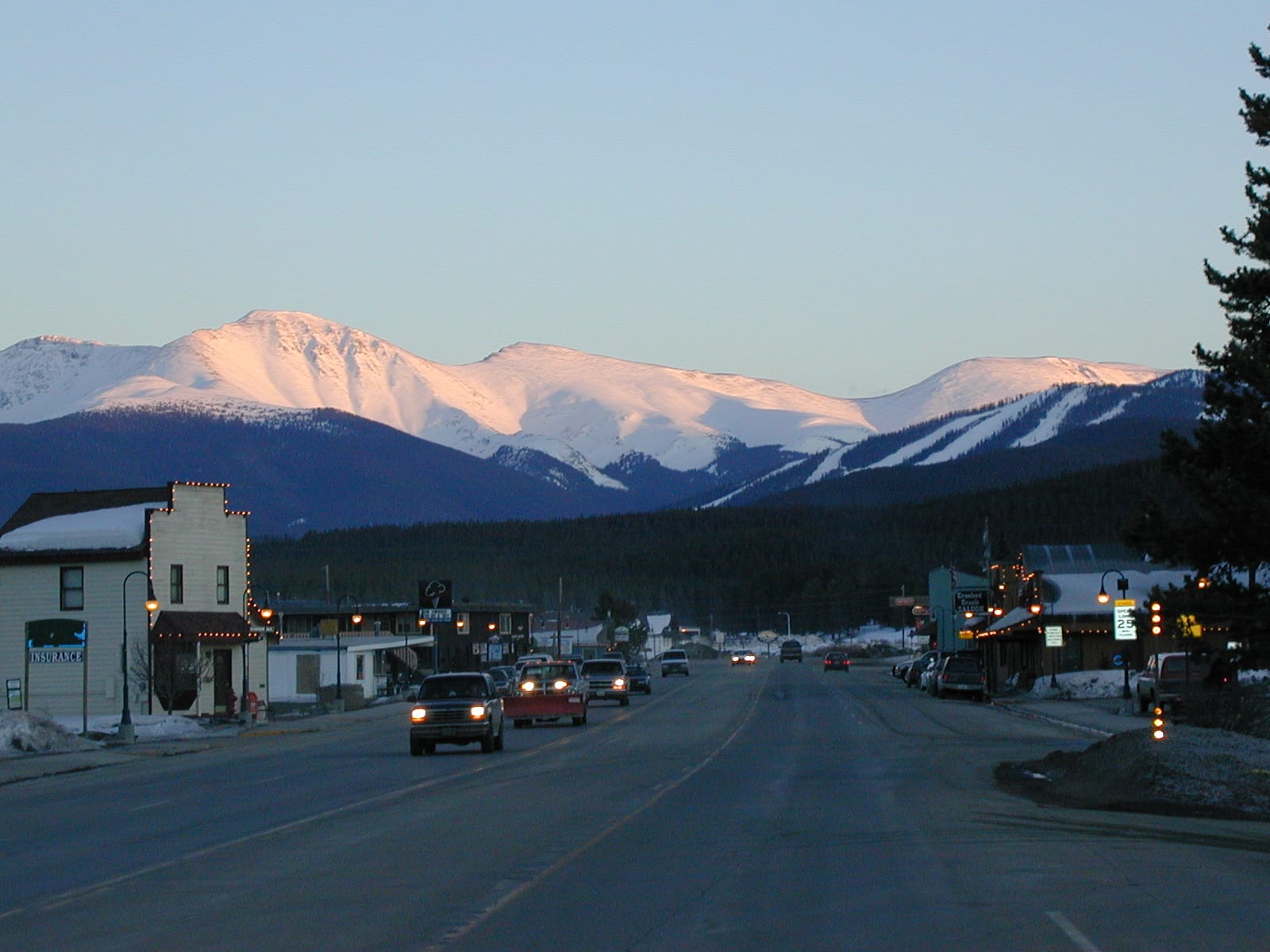 If you've ever traveled to Winter Park from I-70 via Highway 40, then you already know how spectacular the views are. Once you ascend to Berthoud Pass and reach the Continental Divide, a vast terrain of tree-covered mountains opens up. It's especially gorgeous during the winter, though the road can be treacherous.
Below the Divide sits the ski resort and town of Winter Park, a destination that draws visitors from around the world. Skiing and snowboarding are the obvious highlights, but it's a place ideal for snowshoeing, mountain biking, winter and summer tubing, and taking in the splendor of Colorado wildflowers. It's also a great spot for festivals celebrating beer, music, wine, and art.
Like any popular ski destination, Winter Park features a diverse offering of restaurants, including Mexican, German, and even Cajun. There are also plenty of bars and shops to keep you busy when you're not out on the slopes or taking in the surrounding nature. And don't forget the town of Fraser, a nearby spot with its own winery, river trail, and seasonal adventure park, where you can tube, snowshoe, snowmobile, and fat tire bike to your heart's content during the winter months.
Lake Granby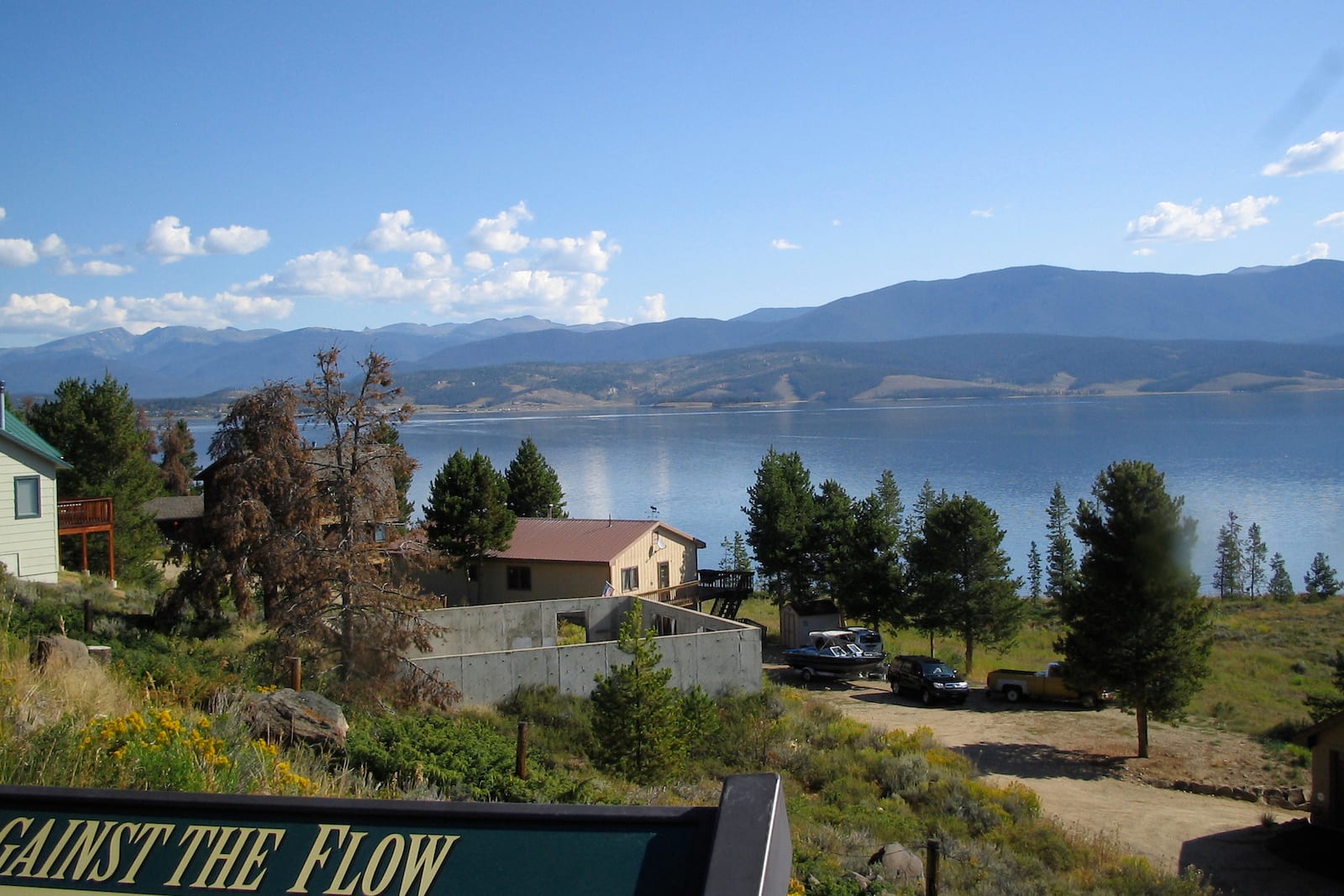 Among the top three largest bodies of water in Colorado, Lake Granby boasts over 40 miles of shoreline, stellar panoramic mountain views, loads of water recreation activities, and even its own yacht club. There are three boat launches at the lake with multiple boat rental services to choose from. They offer everything from 10-person cruisers to pontoon boats and canoes.
It's located within the Arapaho National Recreation Area, which features four other great lakes.
At the Indian Peaks Marina, you can wrap up your day of fishing or rowing with a tasty beverage and meal at the marina's lakeside restaurant. After you're finished fishing, boating, or hiking by the lake, retreat to your lakeside accommodation.
With 260 campsites on the shore of Lake Granby or close by, you'll have plenty of options for accommodations. And since the lake is surrounded by the immense and gorgeous Arapaho National Forest, camping there means getting quick and easy access to one of the best outdoor destinations in the state.
Kremmling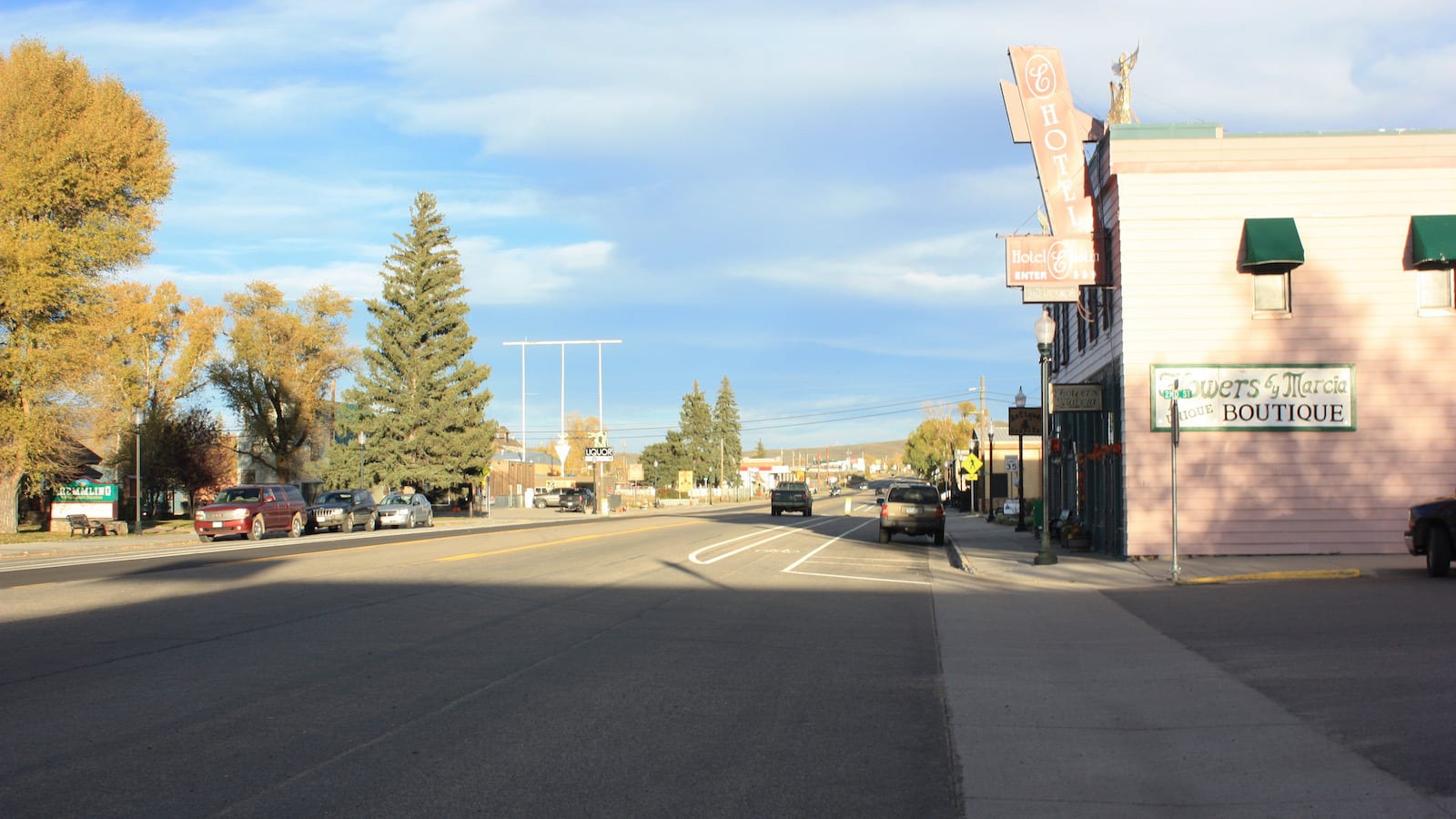 A sweet, small town with a funny name, Kremmling sits at the junction of Highways 9 and 40 towards the western side of the park. Compared to a trendy spot like Winter Park, Kremmling's authentic mountain western feel will be a welcome sight for visitors who want to explore a place that's markedly different than the front range.
The town hosts the Middle Park Fair and Rodeo, a mountain event that features everything from dog, cat, and horse showcases, to barrel races, a full-scale demolition derby, and a western beauty pageant.
You'll find cozy western-themed restaurants in Kremmling like the Moose Cafe and Grand Old West as well as essentials like a brewery and coffee shop. The town is also less than a half-hour's drive from Gore Canyon, so if you're planning on fishing or rafting there, Kremmling is an ideal spot to stay in.
Gore Canyon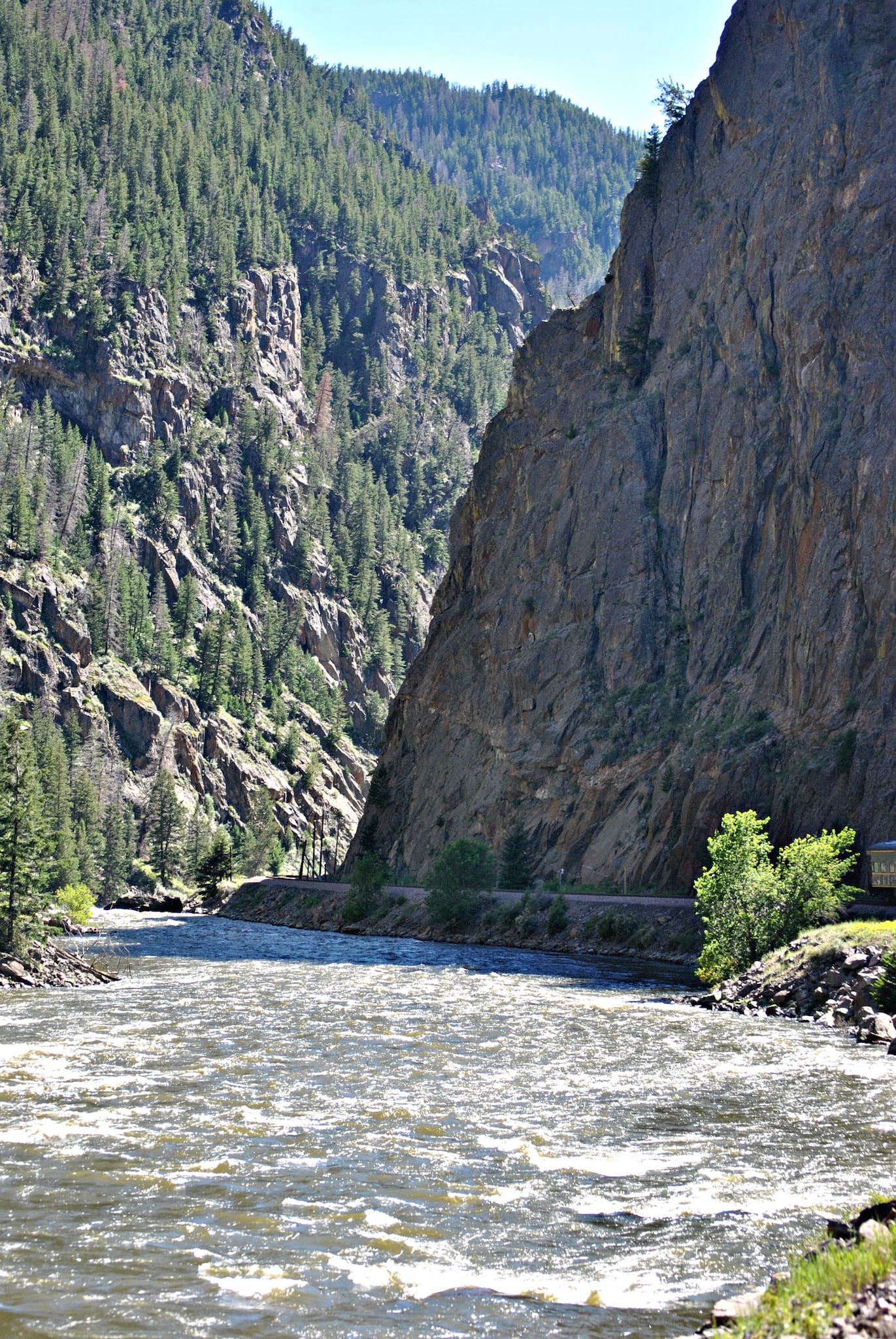 The views in Gore Canyon are nice, and it probably has great fishing. But the thing that really draws people to this natural Colorado destination is its thrillingly tricky whitewater rafting conditions. With Class V rapids with cute names like "Applesauce," "Toilet Bowl," and "Scissors," stretches of the Colorado River are so extreme that rafting companies only let those in good physical condition who can swim participate.
To make sure potential rafters are up for the challenge, the Liquid Descent rafting companies make them swim through Class III conditions at the mouth of the canyon, which opens up to the vast, flat terrain of Middle Park. Depending on where you're coming from and how strong of a swimmer you are, rafting at Gore Canyon could be an insane and unbelievably gratifying way to start or end your journey through Middle Park.
Middle Park might not be a destination you've heard of, but it features beloved Colorado spots you're almost certainly familiar with. It's a solid mix of adventure, wilderness, and old and new communities with offerings that can make just about anyone happy, save for the Google reviewer that thinks that the Windy Gap Wildlife Viewing Area has too much wind.