South Park Colorado is a high alpine basin at 9,000+ feet elevation, nestled between a ring of tall mountain ranges. It's an expansive regional full of many colorful and authentic small mountain towns.
The basin is a wide-open flat plain with an astounding view of peaks in all directions. Not teeming with population, Park County in this vicinity retains a unique rustic character left over from historic times.
The denizens of South Park are artist types with interesting lifestyles: ranchers, survivalists, shop owners, retired folk, and other miscellaneous humans of the modern species.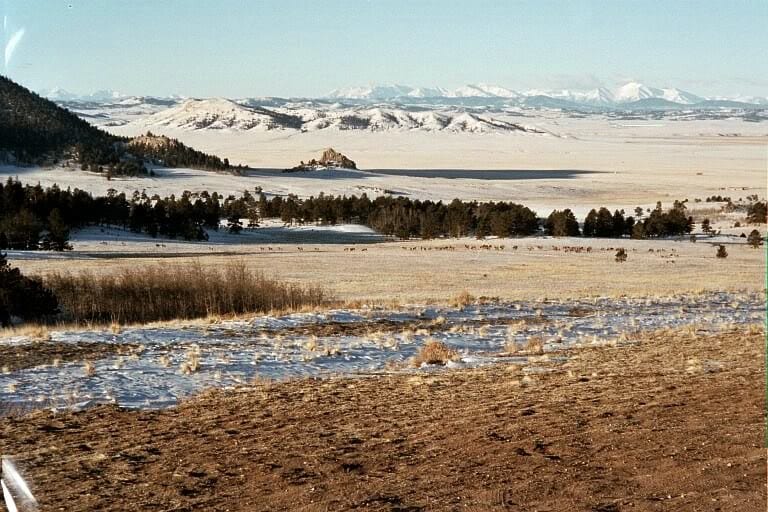 Geography of South Park, Colorado
It's a pull-apart basin, meaning the mountain ranges on either side are popping up like floating blocks of ice cubes on top of the Earth's hot mantle below. As the mountains rise, the land in between is forming a basin, like a hammock.
This geologic structure is called a graben. Faults bound the basin on all sides. Look: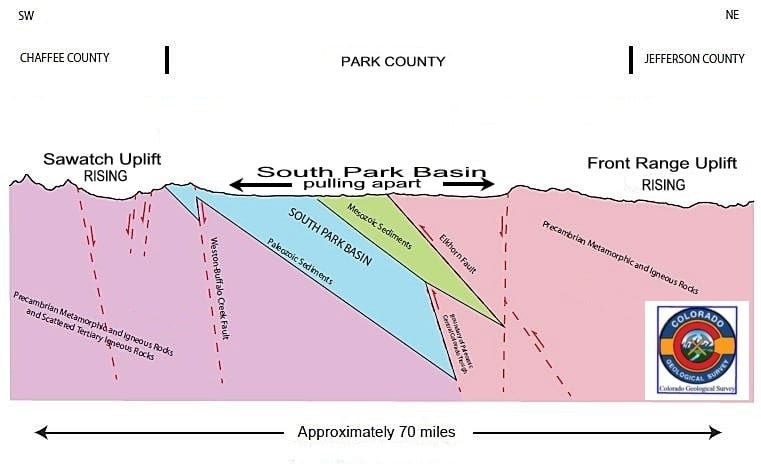 Colorado has two other big basin parks to the north: Middle Park in Grand County and North Park in Jackson County.
South Park on the TV Show
Yes, this is the same geographic province as portrayed in the TV show, "South Park". However, the kids in that show live in suburbs with paved roads and manicured hedges in their yards. The TV parents work in offices and wear shirts with collars.
Let me just say that in the real South Park, families might have a wolf hybrid for a dog, errant bison in their yard, and kids hunt and fish after school. See? More than rural color – this is MOUNTAIN LIFE.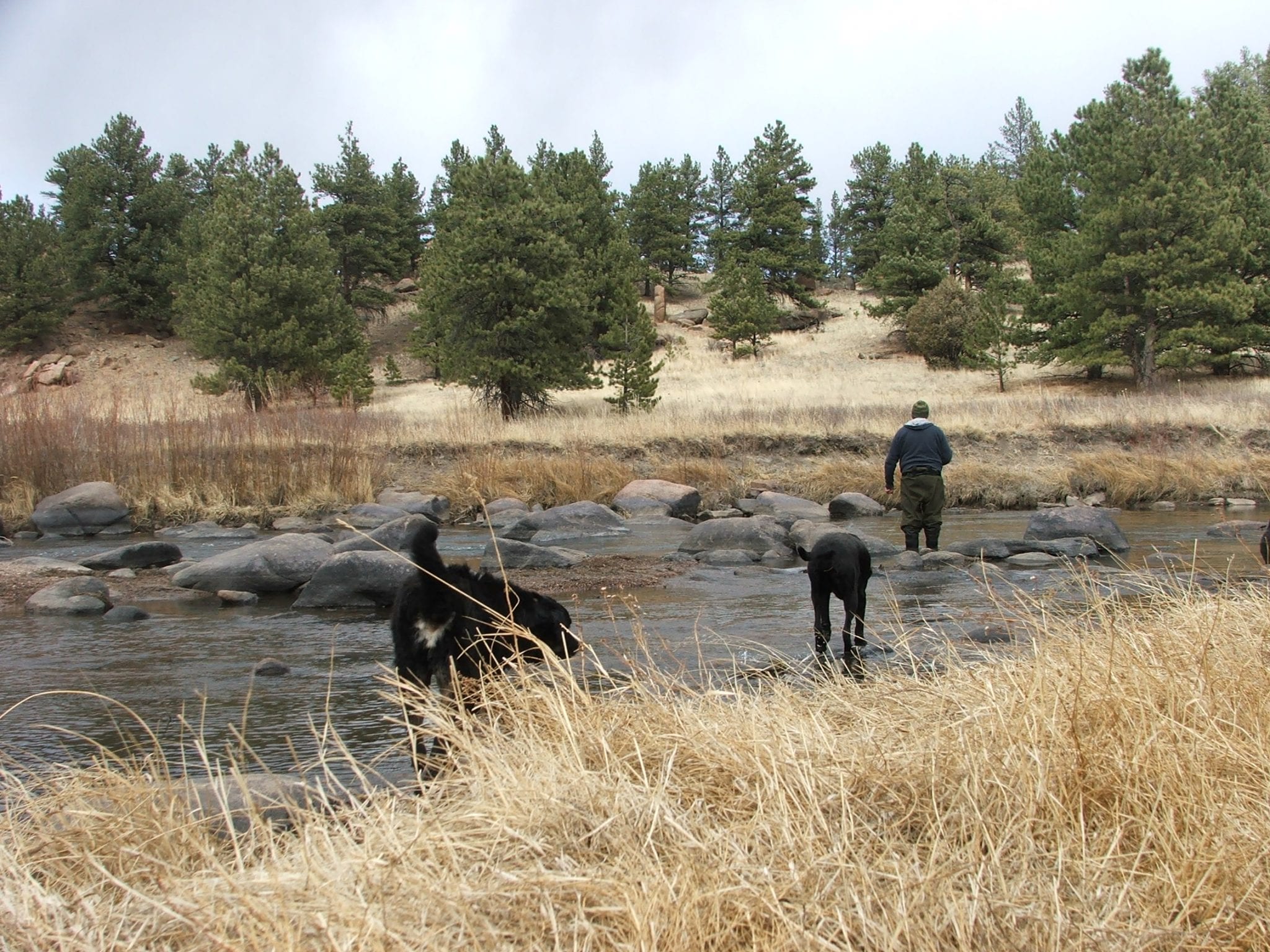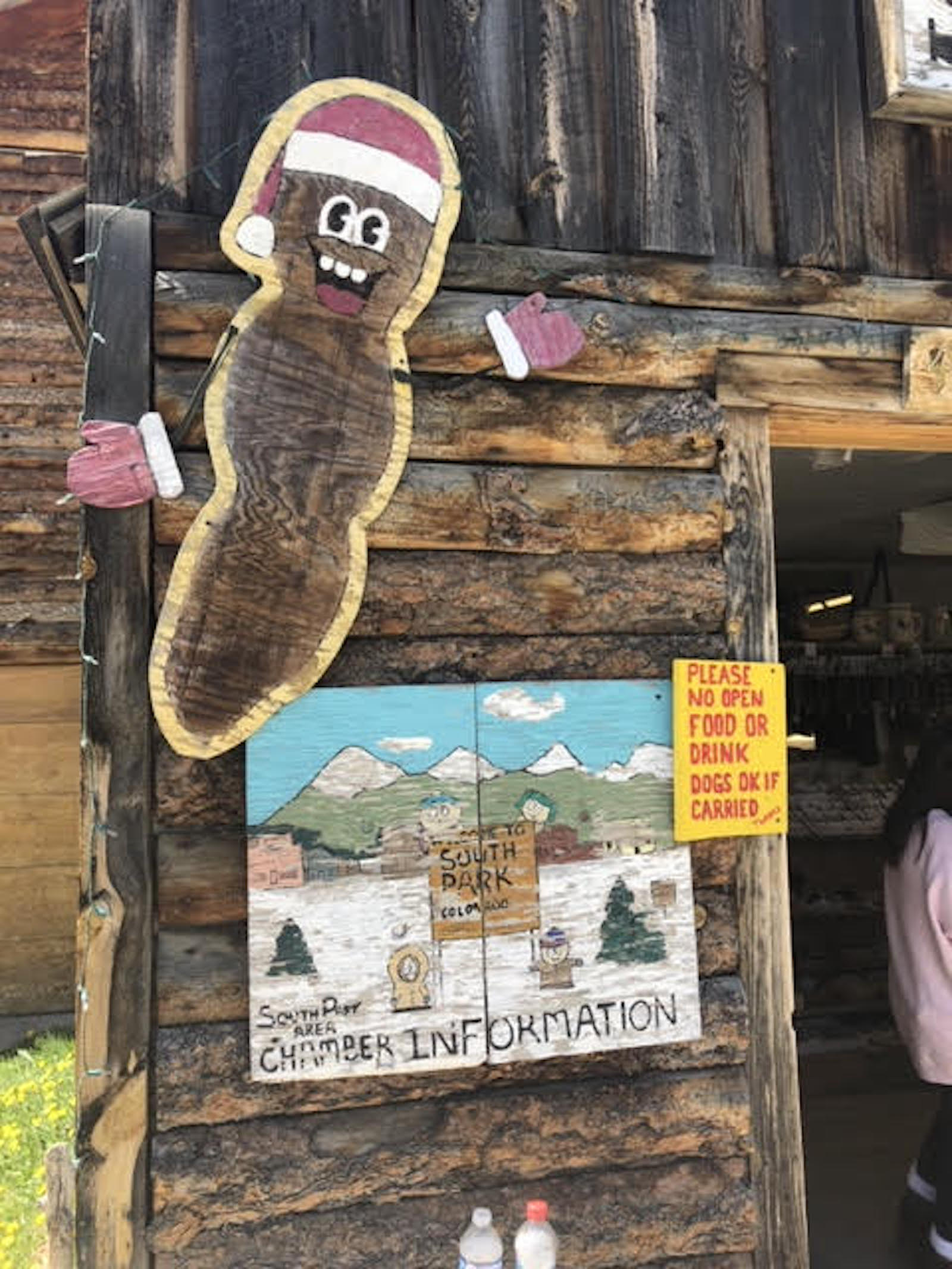 History of Colorado's South Park
Historically, before pioneers, before mining, before Ute Indians, there were Pleistocene-age fens (springs with extremely organic rich bog) and huge glacial outwash rivers flowing in South Park with a girth from rim to rim in the valley. Ancient pre-Ute people lived on the ridges of upturned rock that form hogbacks and hills in South Park.
No one knows who they were, where they came from, or where they went (Denver?).
They were Neolithic in culture and did not have projectile weapons like bows and arrows. Not even atlatl. These ancient people followed great bison herds in South Park and crushed the bones of dead ones for marrow using blunt rocks. We know this because archeologists are finding their abodes and stone tools.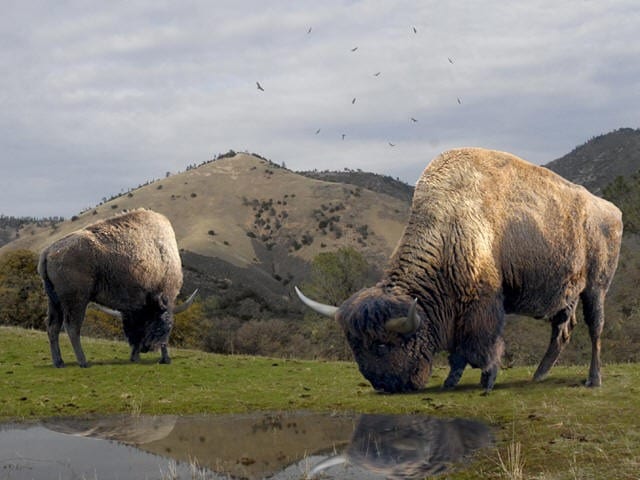 The climate and environment changed. Outwash plains gave way to wild hay fields and the Ute occupied the region until homesteaders came and cultivated areas where springs flowed.
There are more than 70 springs in South Park – the water wells up from aquifers near the surface in the alluvial basin and drains into fens, wild creeks, and eventually one of the forks of the South Platte River.
Trains came. Mining came, not just gold but coal as well.
Villages appeared in response to ranching and mining based on precarious dreams. Towns also disappeared: Garo, Glentivar, Bordenville, Balfour, Peabodys, Haver, Arthurs, and King to name a few.
The word "bustle" may have applied to such vicinities for a moment here and there in time, but mostly these were little stage stop places, literally watering holes and places to pull over for a minute or a day.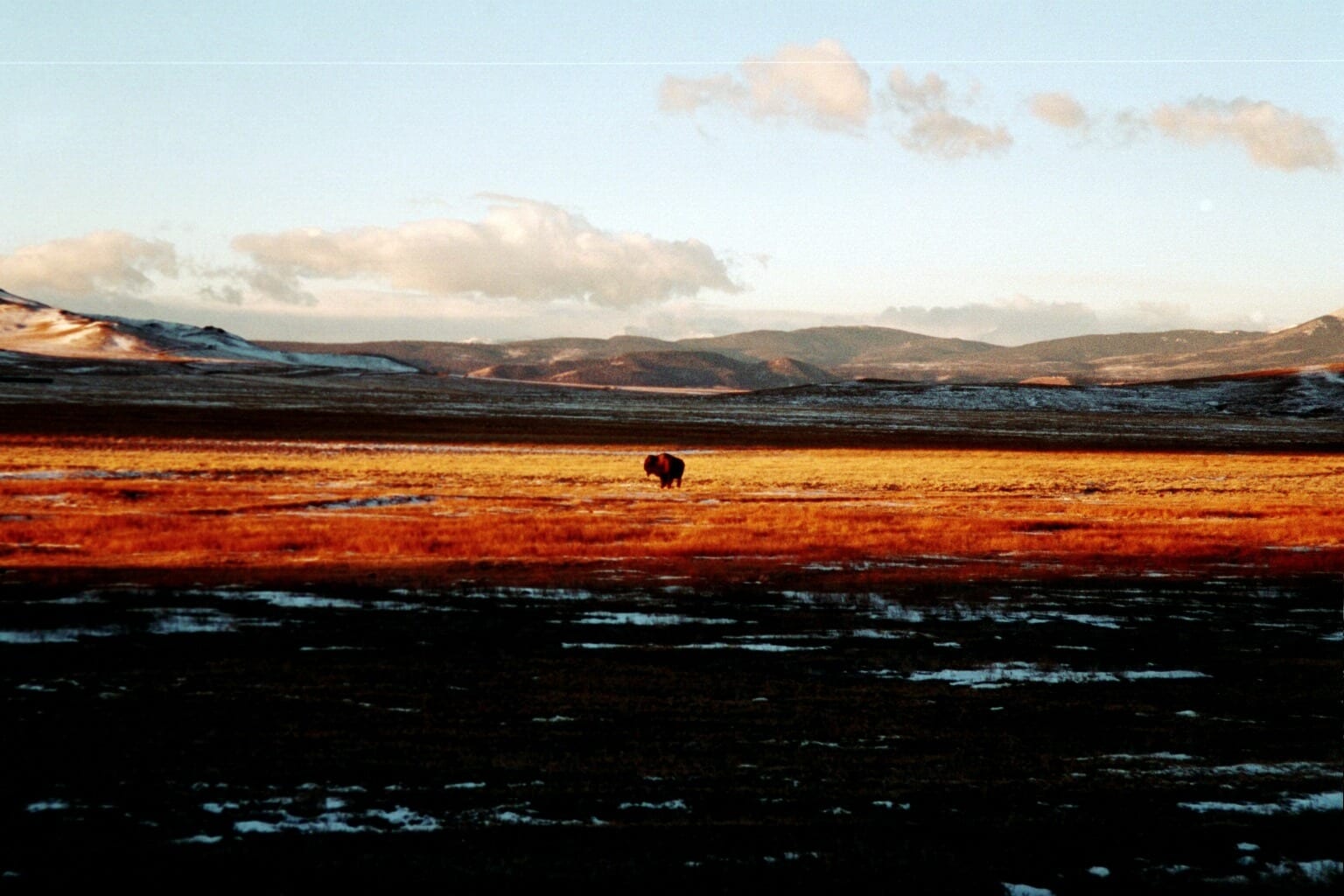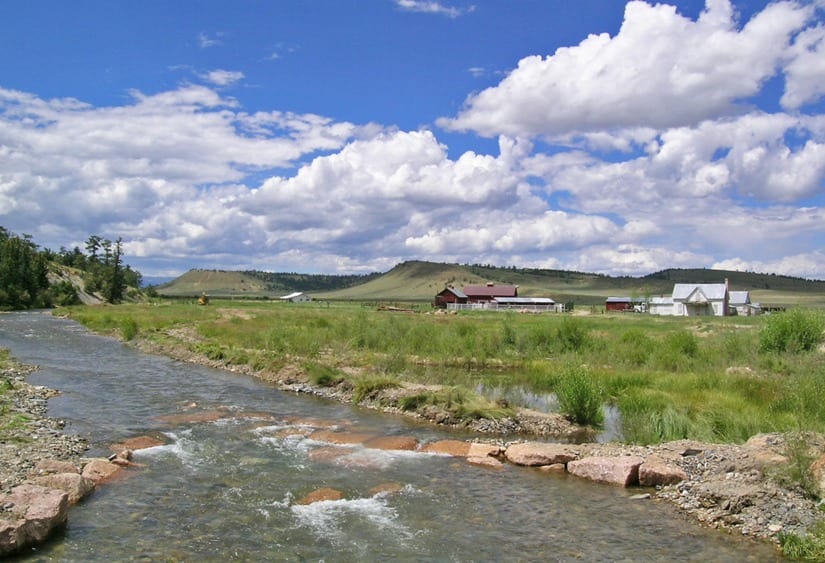 Today, a handful of small towns still exist in South Park at junctions where the combined attributes of water, natural resources, and passageway provide a basis for the economy. But "bustle" is still a bit of a far cry, except on a super holiday, like Fourth of July or Labor Day weekend when people from the lowlands want to escape the heat of the city and head up into the mountains.
Also, a wave of leaf-peeping slow-driving humans arrives in September by the carload. Join them. Drive with compassion and soak in the beauty. There is nothing like driving through a golden yellow tunnel of aspen on a dirt road on a mountain that is glowing with fall wonder.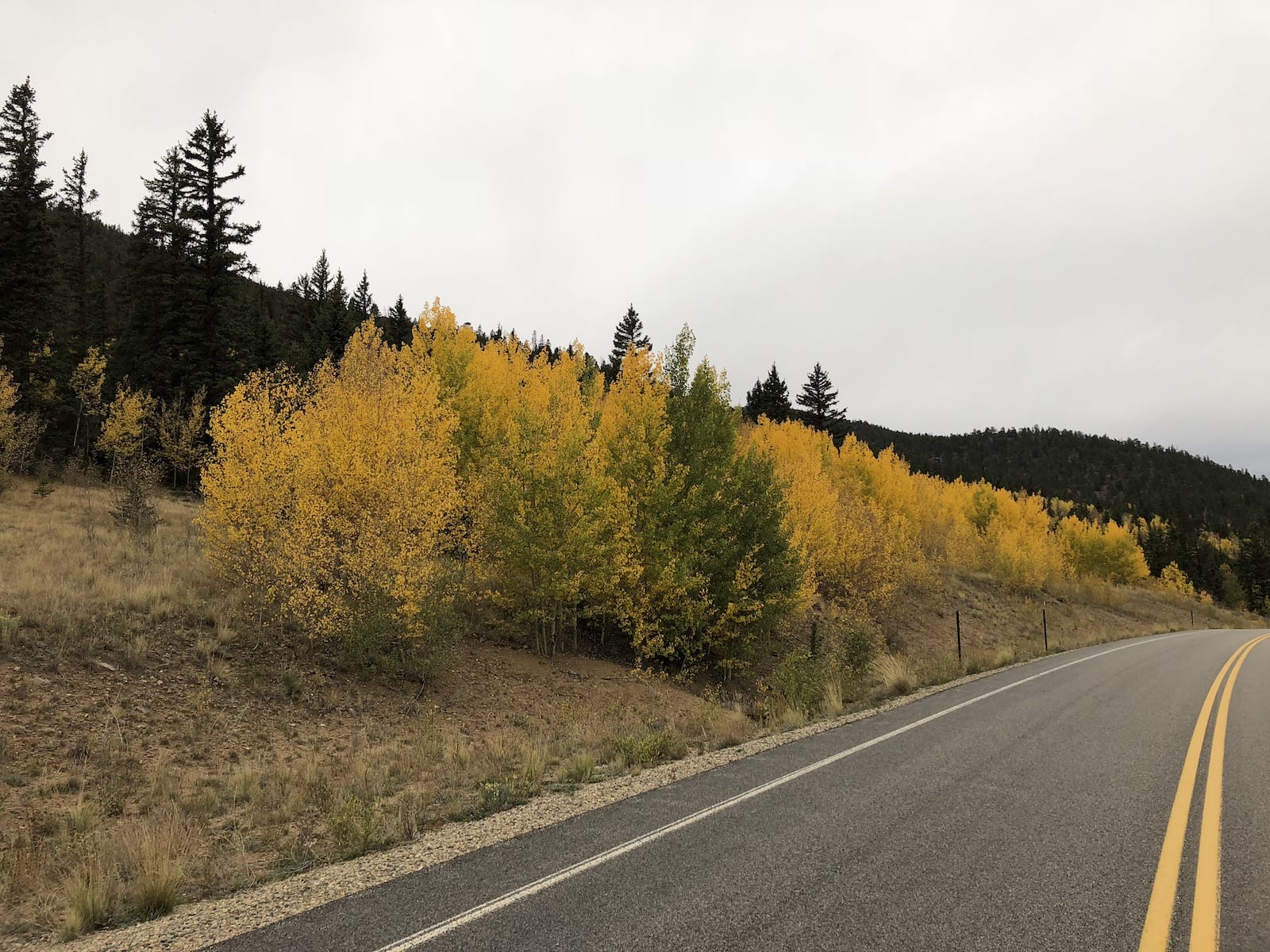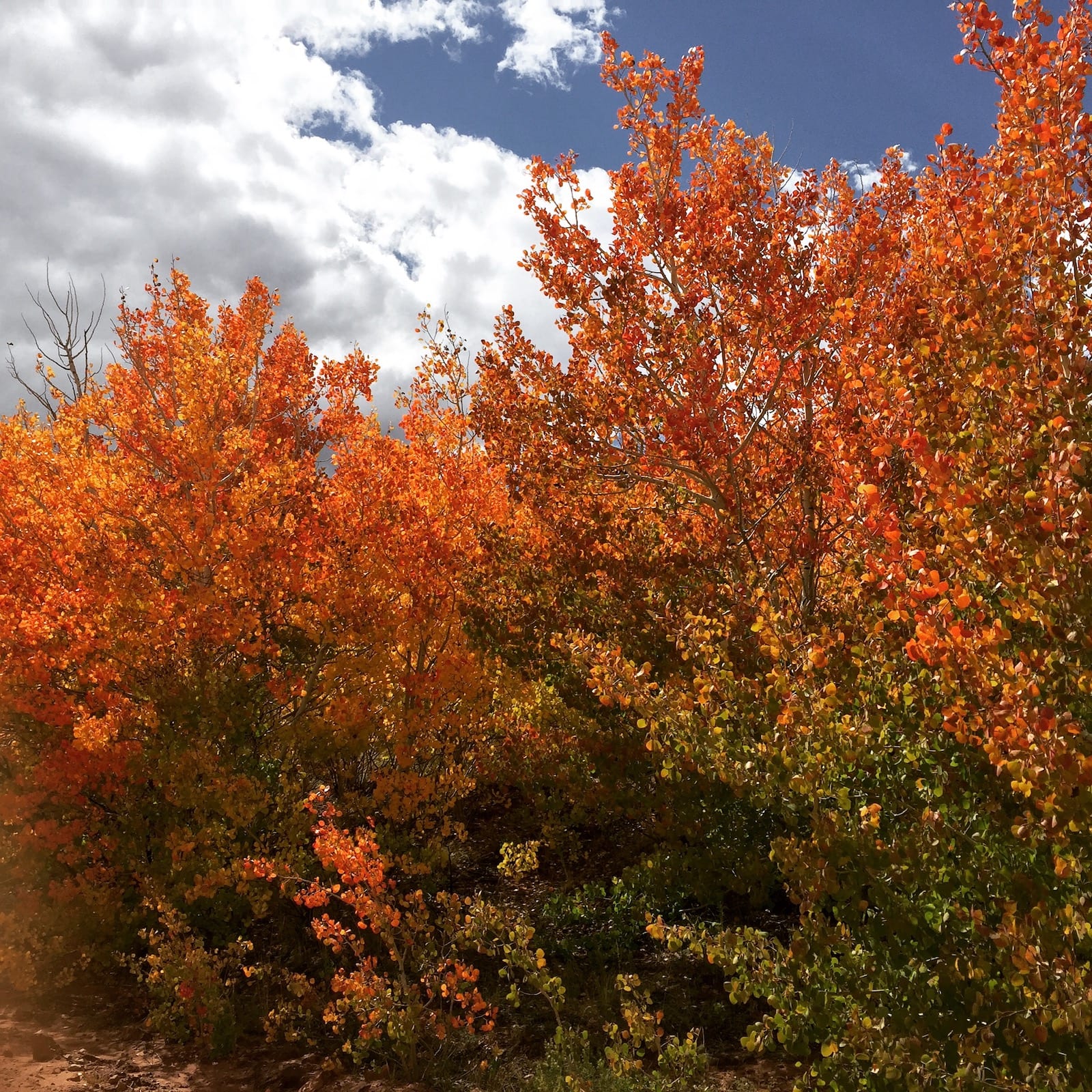 Towns in South Park, Colorado
Some of the towns in South Park are more developed than others, having gas stations and mercantile where you can buy chips and soda or beans and firewood. Some of them offer a simple authentic taste of the historic days with not much else other than a fascinating gander.
All of them offer a scenic or aesthetic quality that is worthy of at the least, a looky-loo drive-through. Towns include:
Fairplay
Alma
Como
Jefferson
Tarryall
Hartsel
Guffey
Lake George
If you'd like to personally check out some Lesser Known Aspects of South Park's Towns, then consider visiting these places:
Fairplay, CO
Fairplay – The largest town and county seat is a good place to start. In particular, start at the U.S. Forest Service Office at the intersection of Hwy 285 and Hwy 9 in Fairplay, which is the only junction with a traffic light in South Park. There you can acquire information and maps – many of them free, especially free maps of trail heads for hiking and ATV use.
Ask them if you can visit a fen. They'll probably say, "What?" Then, tell them you'd like to go see a Pleistocene-age fen called, High Creek Fen. For your edification, the fens in South Park are lesser known ecological wonders with plants and animals (insects) that are GLOBALLY RARE.
The High Creek Fen is one of Fairplay's lesser known aspects. It is available to visit thanks to Nature Conservancy. Here, read about South Park's fens.
The town of Fairplay restored the 1880s town of South Park. It's a sweet walk in time to visit the old shops and new as well, just off of main street one block to the west. If you look over the edge of town, you will notice that Fairplay is built on huge dumps of cobbles. These are left over from historic dredge mining.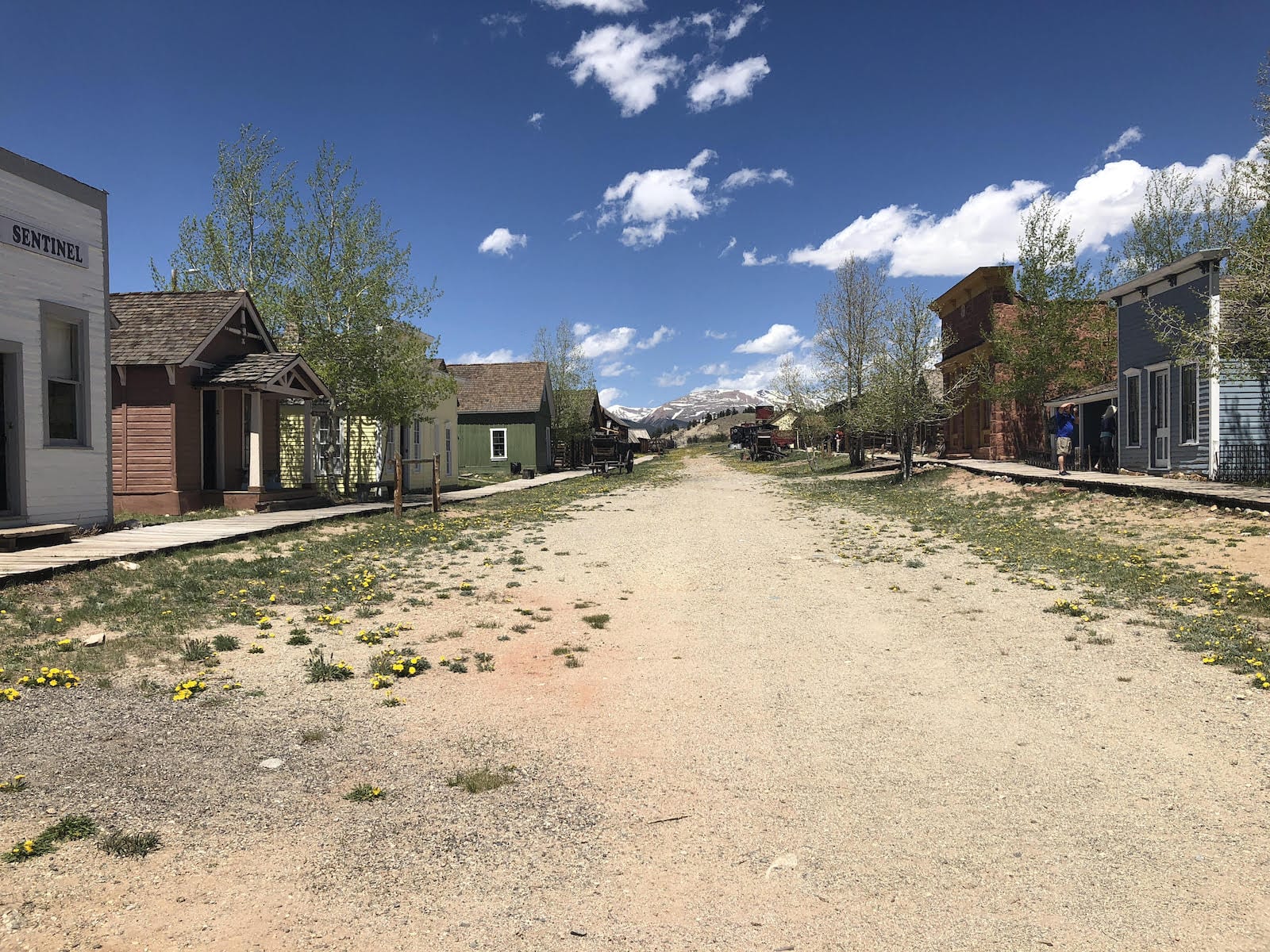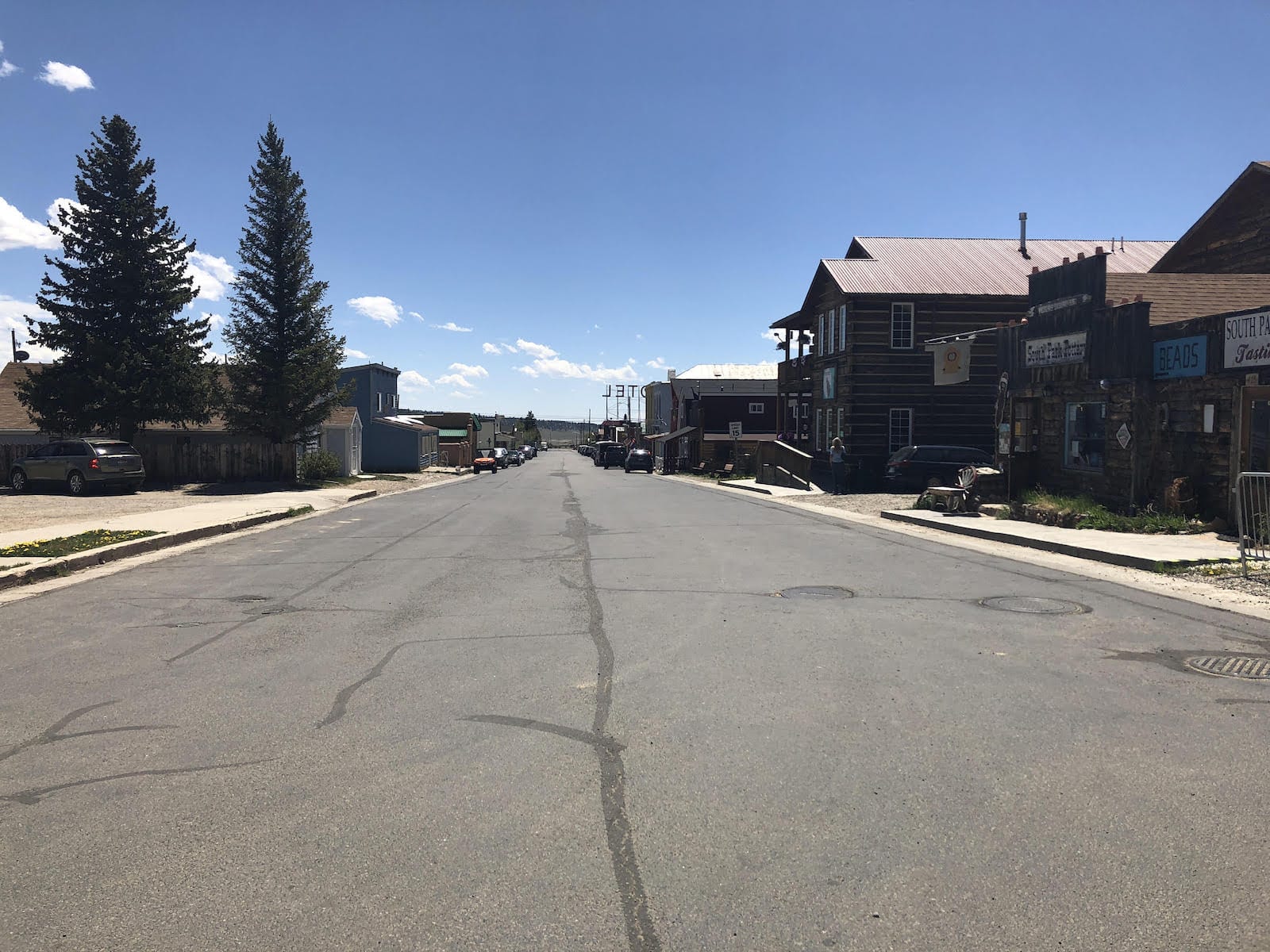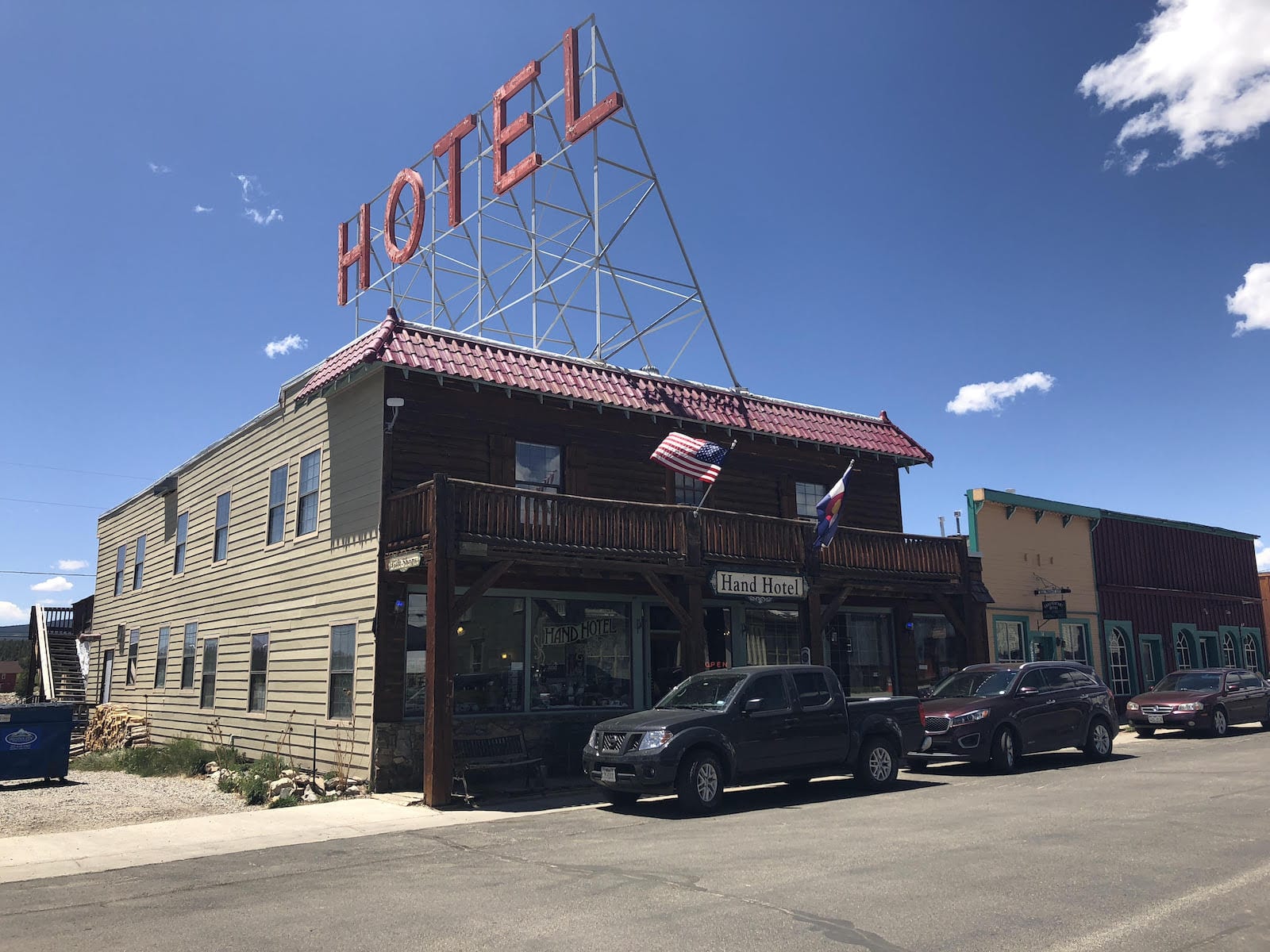 You can see the Middle Fork of the South Platte River and a little lake over that edge as well. The river is ponded up in an easily accessible public beach called, "The Fairplay Beach". You can also pan for gold in the lower stretch where the river empties from the beach area into a cascade of water over the mined placer dumps. Gold panning equipment is sold in the local sporting goods store.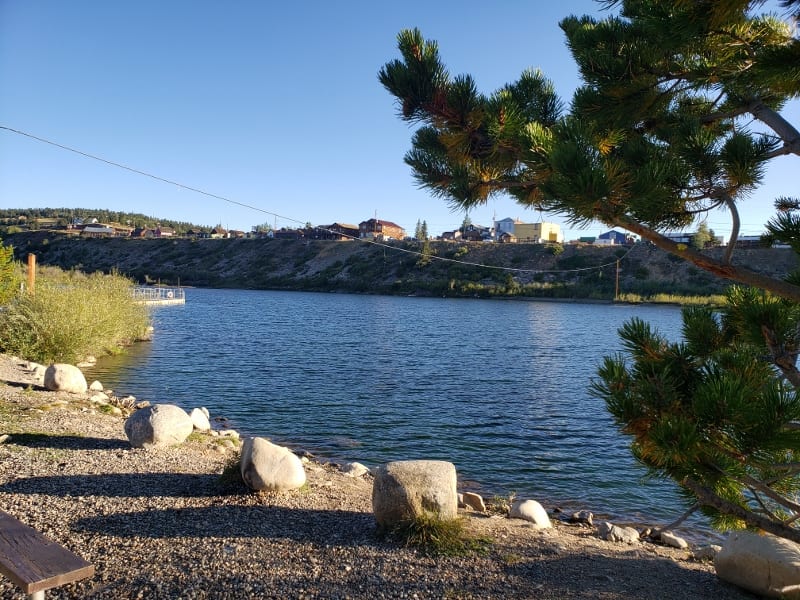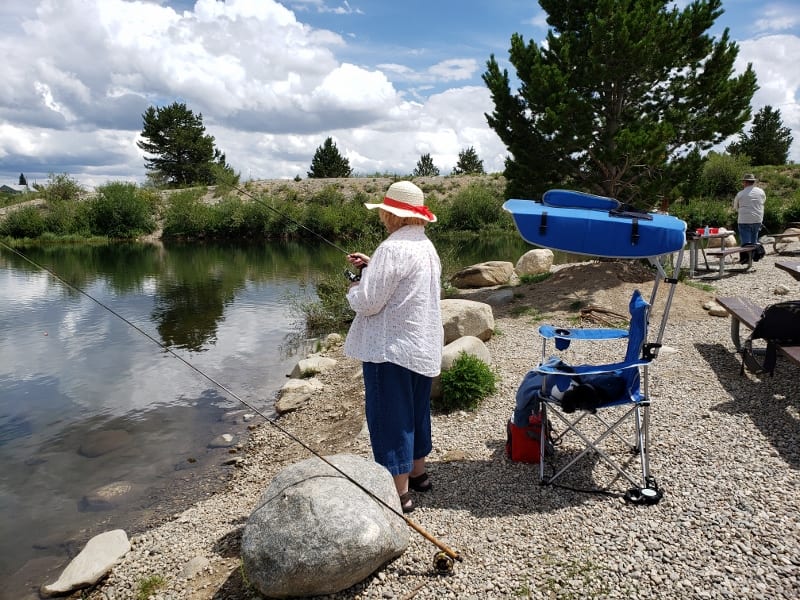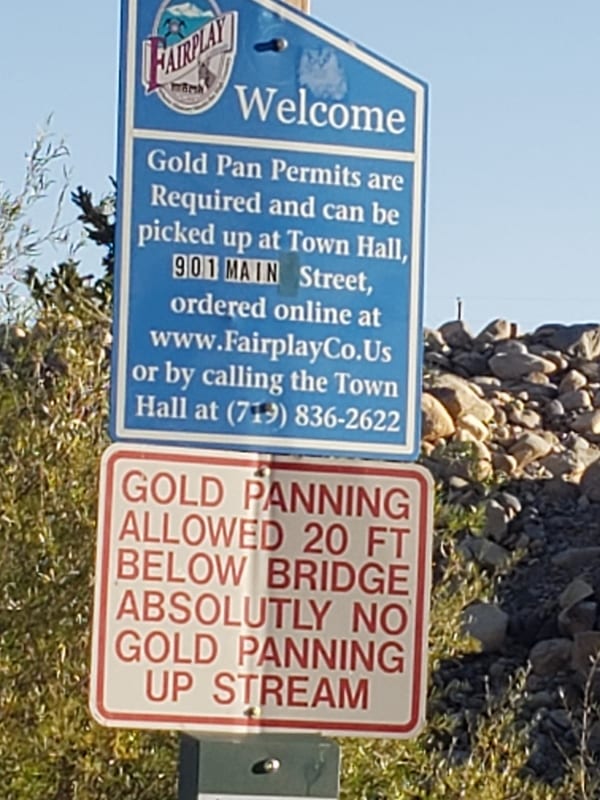 By the way, there is an RV park nearly out of sight directly on the Middle Fork of the South Platte. Middle Fork RV Park access is through the grocery store parking lot (Prather's Grocery – the only grocery store proper in South Park, as opposed to gas station groceries). The Middle Fork RV Park has a private trout pond and private fishing access to the river.
Alma, CO
Alma – Full town with restaurants, café, bar, mercantile, shops, and gift stores it's the closest to Breckenridge. Lesser known aspects include public access to the Middle Fork of the South Platte River, which is accessible in Alma at their public picnic area.
Upstream of Alma on the way to Hoosier Pass, is an unincorporated subdivision with public access for fishing the Middle Fork and beaver ponds. By the way, the dirt roads through this subdivision just go up up up into really dense aspen forests (you'll want to buy a house there!)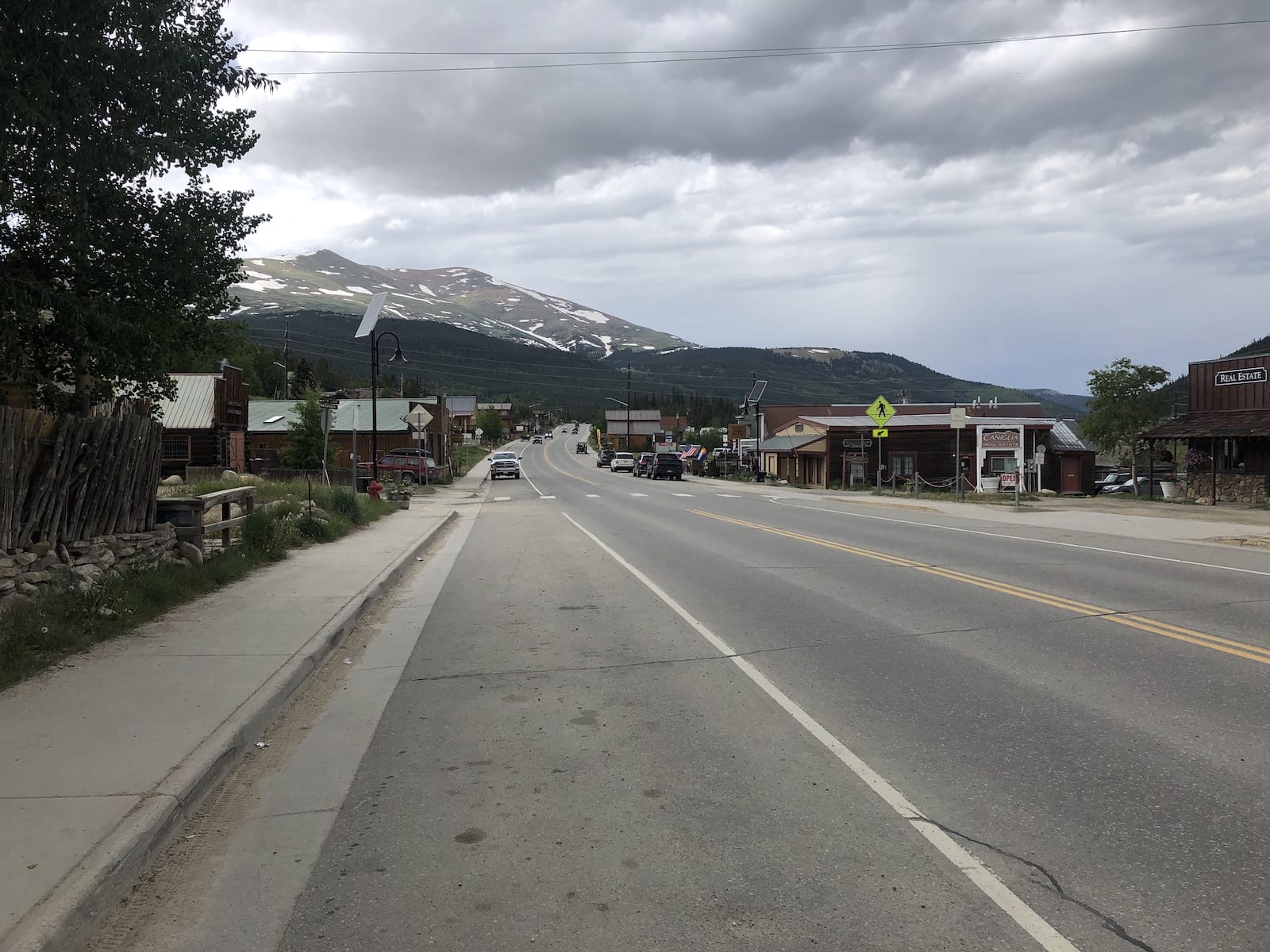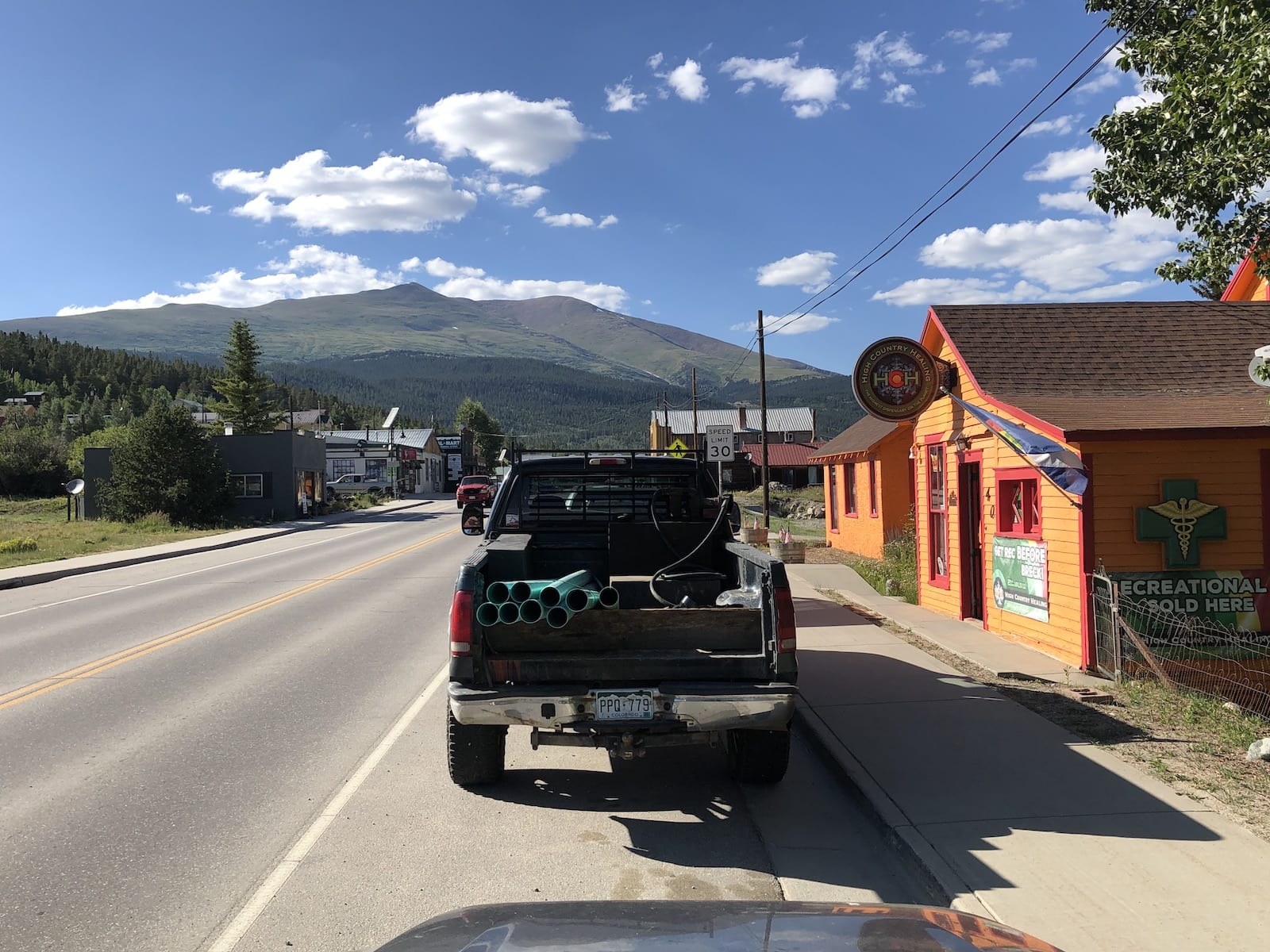 Or, if you head up Hoosier Pass from Alma on Hwy 9, you can drop off onto CR 4 before the pass to visit and fish Montgomery Reservoir and hike up to historic mine buildings of the Magnolia Mill. There are breath-defying views of the aspen-lined valley and meandering river below. Drive up and over the Continental Divide, maybe stop at the top of Hoosier Pass to stretch your legs or walk your dog on the trail head.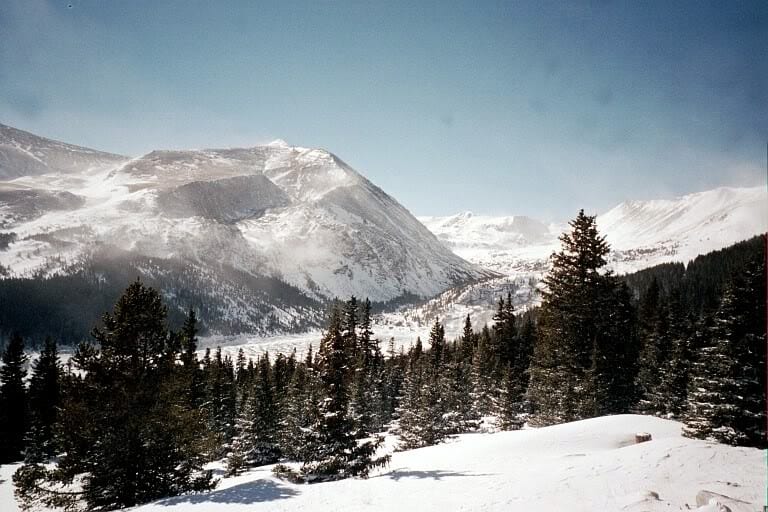 Another lesser known aspect of Alma is its proximity to a Bristlecone Pine Scenic Area, which protects an unusual stand of wind-sculpted bristlecone pine trees, some of which are over a thousand years old. WOW. (The historic ranchers chose Bristlecone as their preferred fence post because the natural resins made this wood nearly impermeable to weathering and rot.
Many of the fences in South Park today are still made of a hundred-year-old bristlecone fence posts and barbed wire.)
Como, CO
Como – Besides an interesting gander at the unusual houses and 1800s buildings, Como does offer a post office, craft shop, and museum, and is famous for its historic stone round-house train station. (That is a building where train engines are turned around on a spinning piece of track to face the other direction.
How else did you think they did that? Otherwise, all the train engines would all end up either on one coast or the other!!)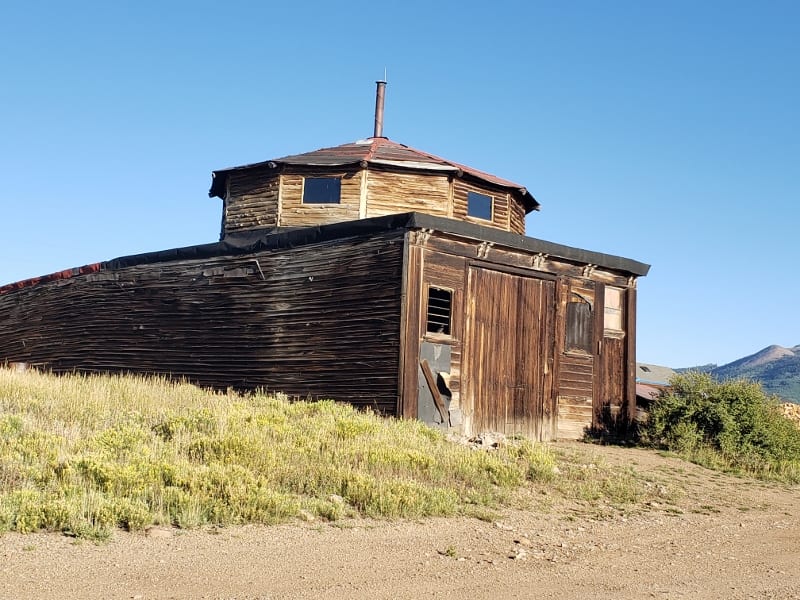 The lesser known aspect of Como is Boreas Pass – this is a good dirt road up a mountain pass between South Park and Breckenridge going over the Continental Divide. This route is stunning in fall for roadside aspen viewing.
Another lesser known aspect of Como is its proximity to the nearby Cline Ranch with public access to the Tarryall River on a protected water fishing easement. You can also enjoy an easy hike here (sorry, no dogs are allowed). Wildflowers are lush.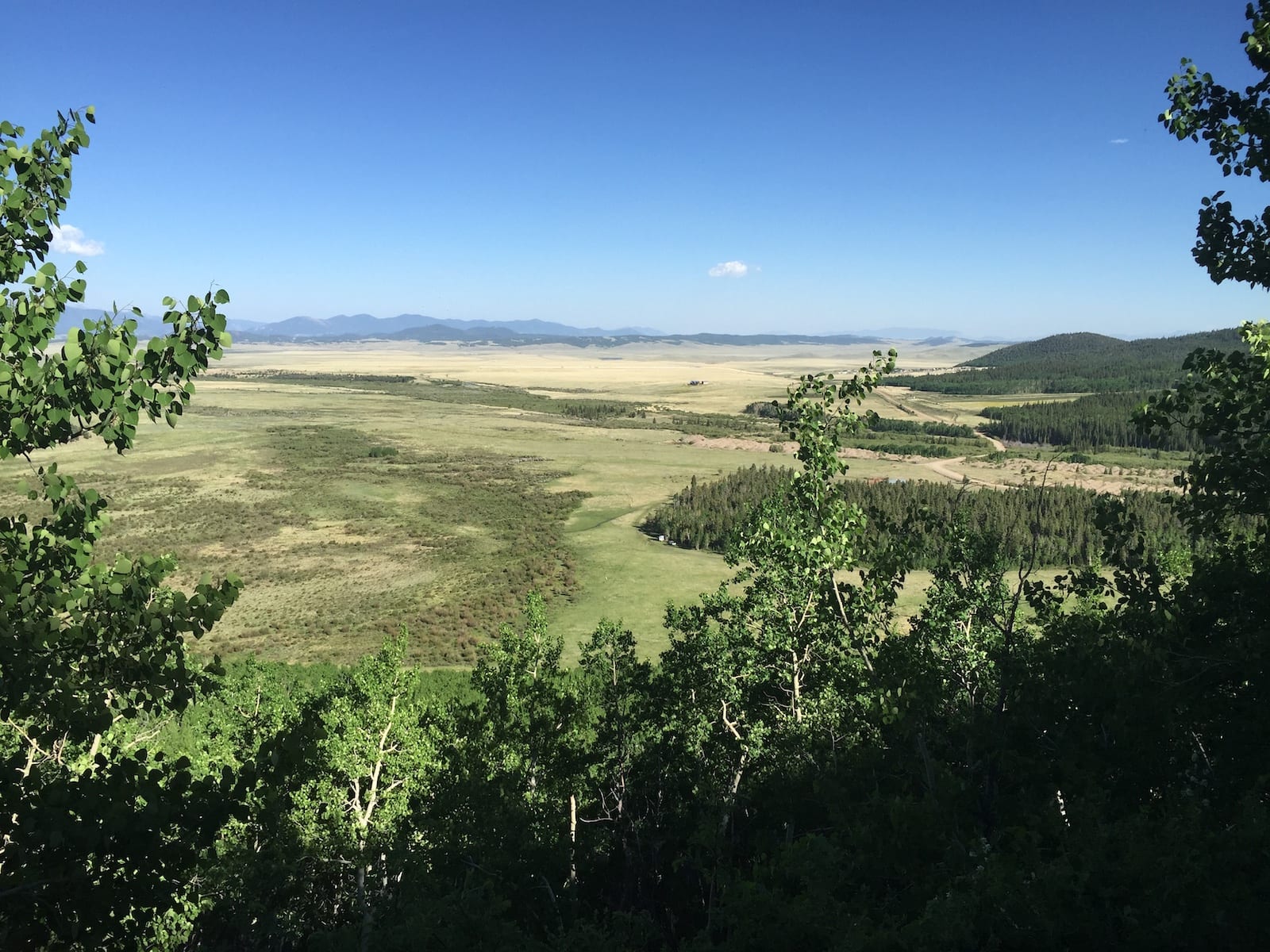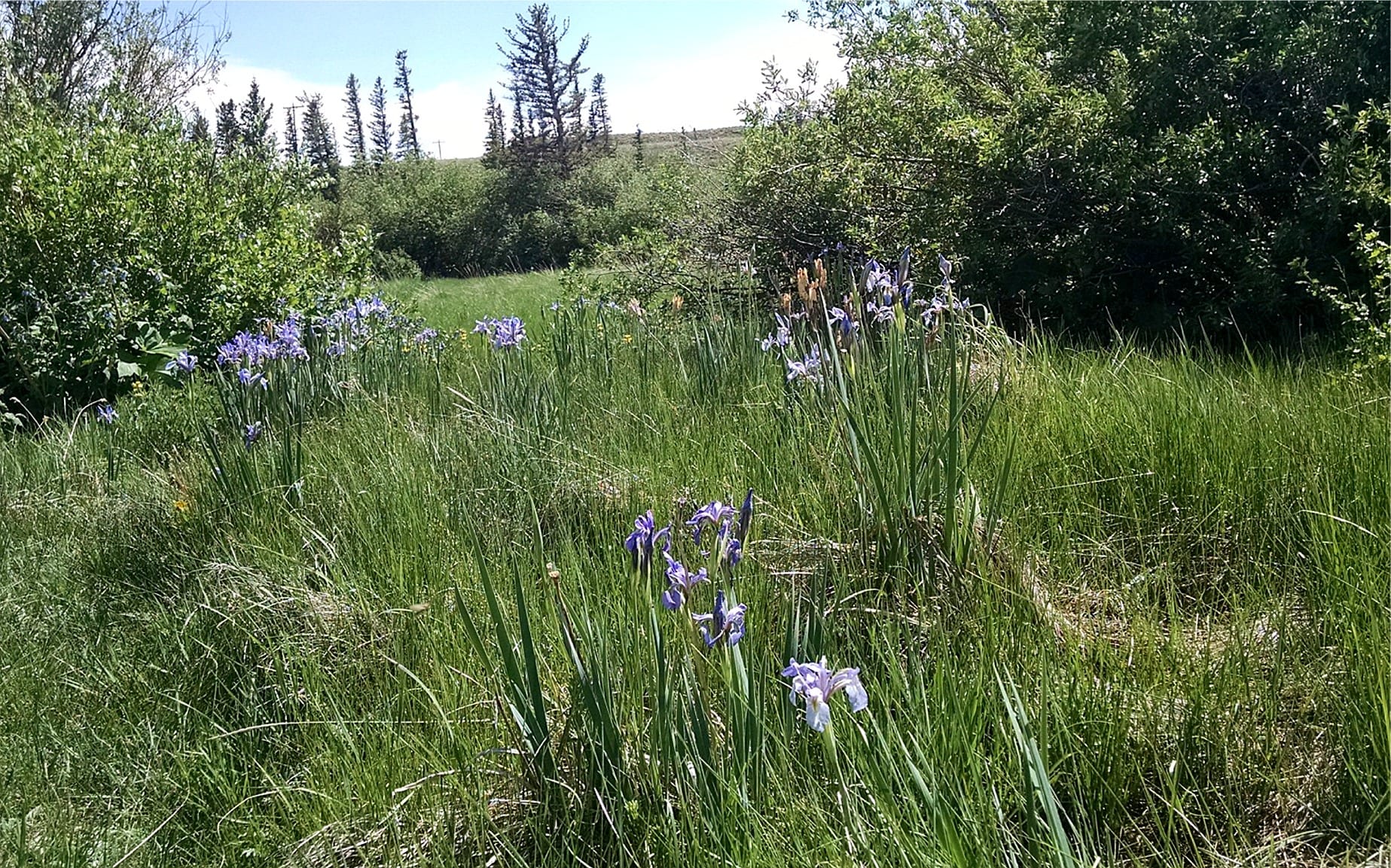 Jefferson, CO
Jefferson – Find original buildings, including historic hay and ranching buildings in modern-day use, deli-general store, gas, espresso-burger shop, and gift shop. Jefferson has the headwaters to Jefferson and Michigan Creeks, near USFS access to alpine glacial basins and high country hikes. Jefferson Lake is nearby, which has multiple species of trout.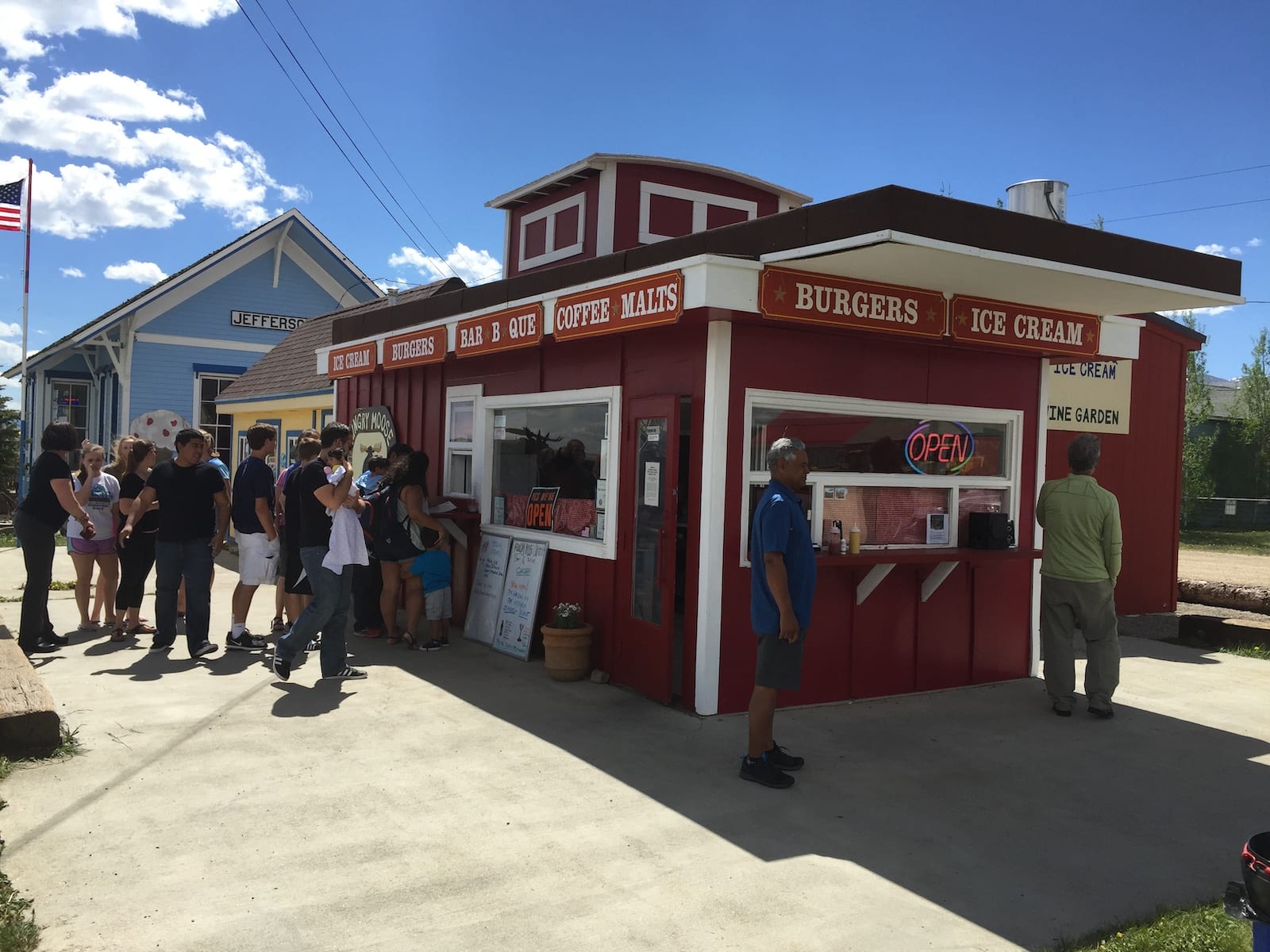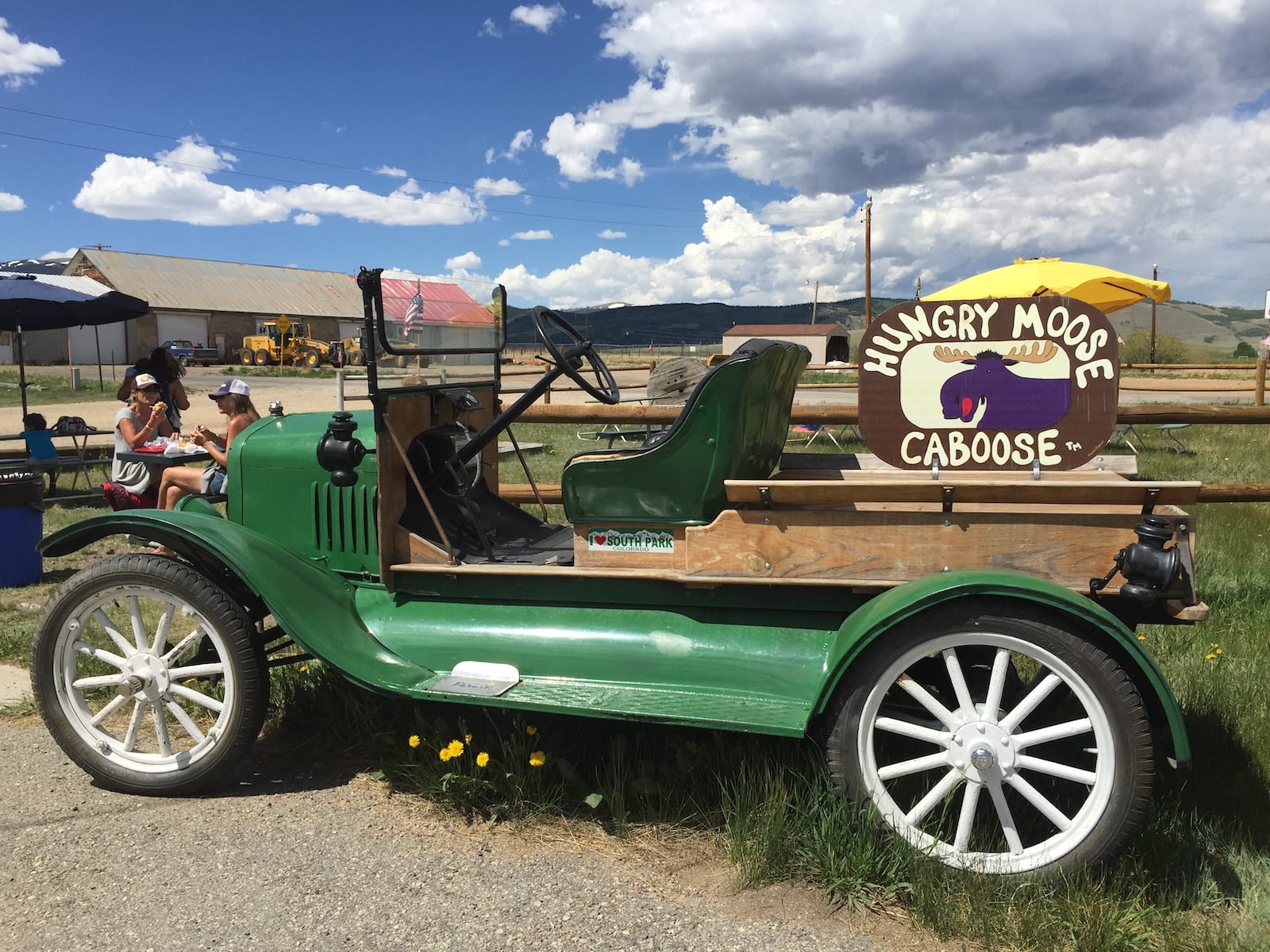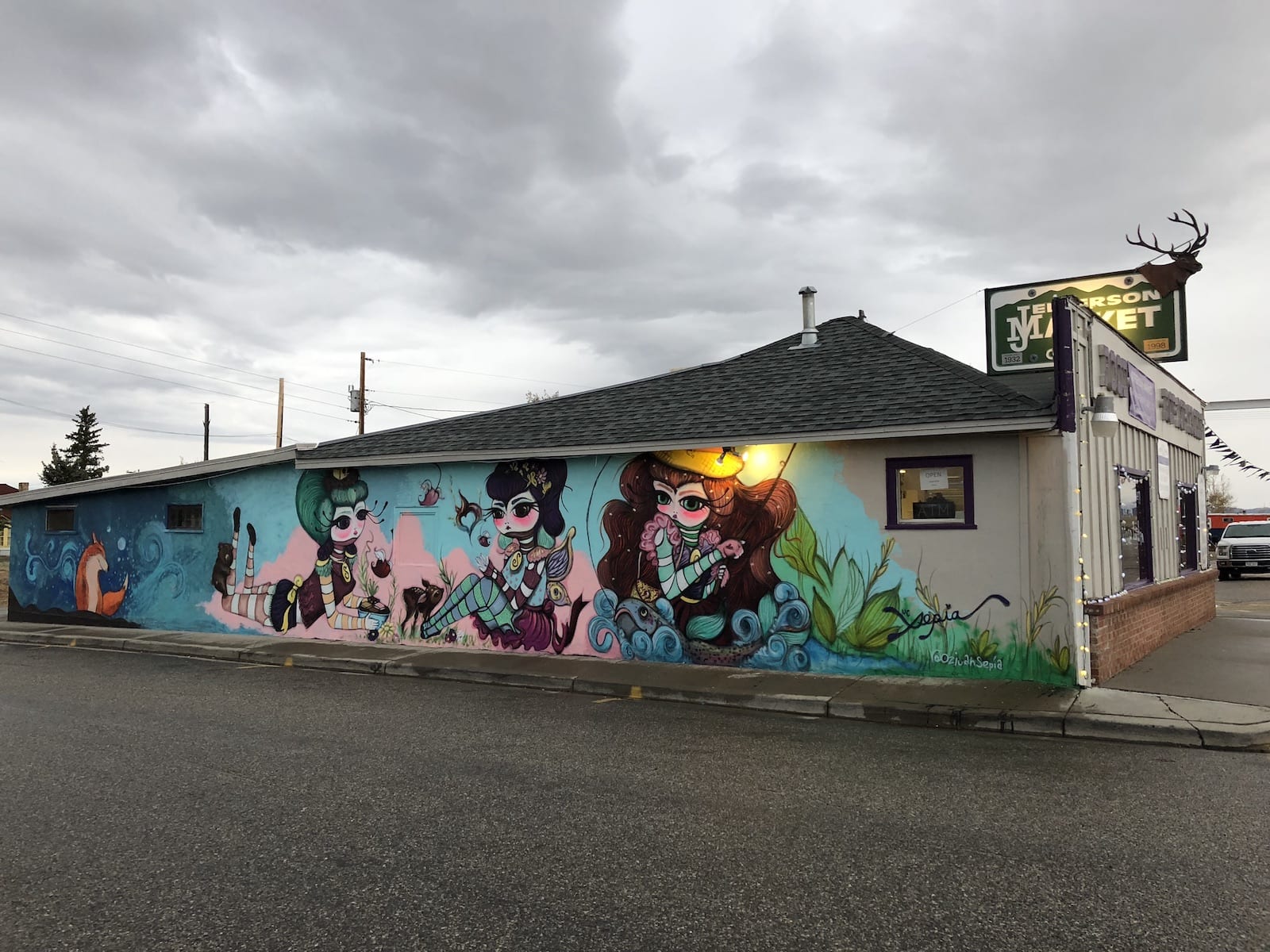 You need to decide if you are going to drive up into the glacial basins on the west side of Hwy 285 and go high high high into the forest. Or drive down the historic stagecoach access (Tarryall Road) on the east side of Jefferson to the Tarryall Reservoir (free camping and boat launch, great fishing) and historic Stagestop Saloon (and then on to Tarryall and Lake George, all along the paved CR 77 Tarryall road).
The lesser known aspect of Jefferson is its proximity to the Lost Creek Wilderness. Just up the main highway (north on Hwy 285 headed toward Kenosha Pass), is a turn-off to the east for CR 59 with a sign for Lost Creek Wilderness. This area really is a wilderness. You'll think you are driving up to Aspen, Colorado back in the '70s before I-70 was finished through the mountains.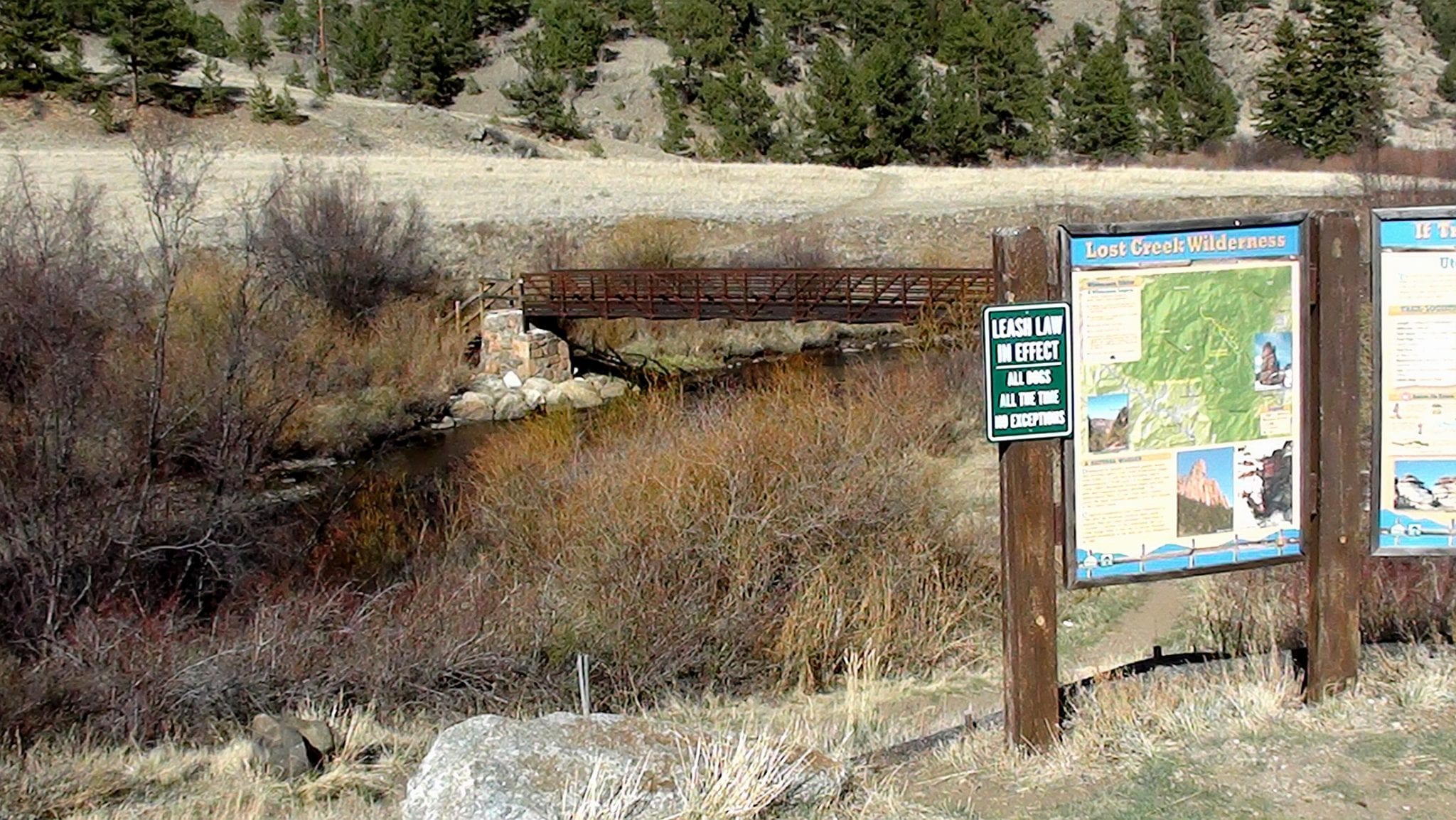 After 14 miles of bad road (dirt road, lumpy and bumpy, hardly 2 lanes wide), you will find yourself driving along the Lost Creek, which is chock full of brook trout. The valley widens out with awesome views. The road ends at a campground with free day-use parking. The trailhead leads on a 14-mile hike along the creek through spectacular granite outcrops.
Tarryall, CO
Stagestop Saloon – Restaurant and bar with pool table and television for sports. Just getting here is a feat of exploration. The road is great and the scenery is awesome, but you don't know you are traveling back in time along the historic stage route between Jefferson and Tarryall.
You also don't know that this is the spot where the Tarryall River (starting back at Cline Ranch) comes to confluence with Michigan Creek.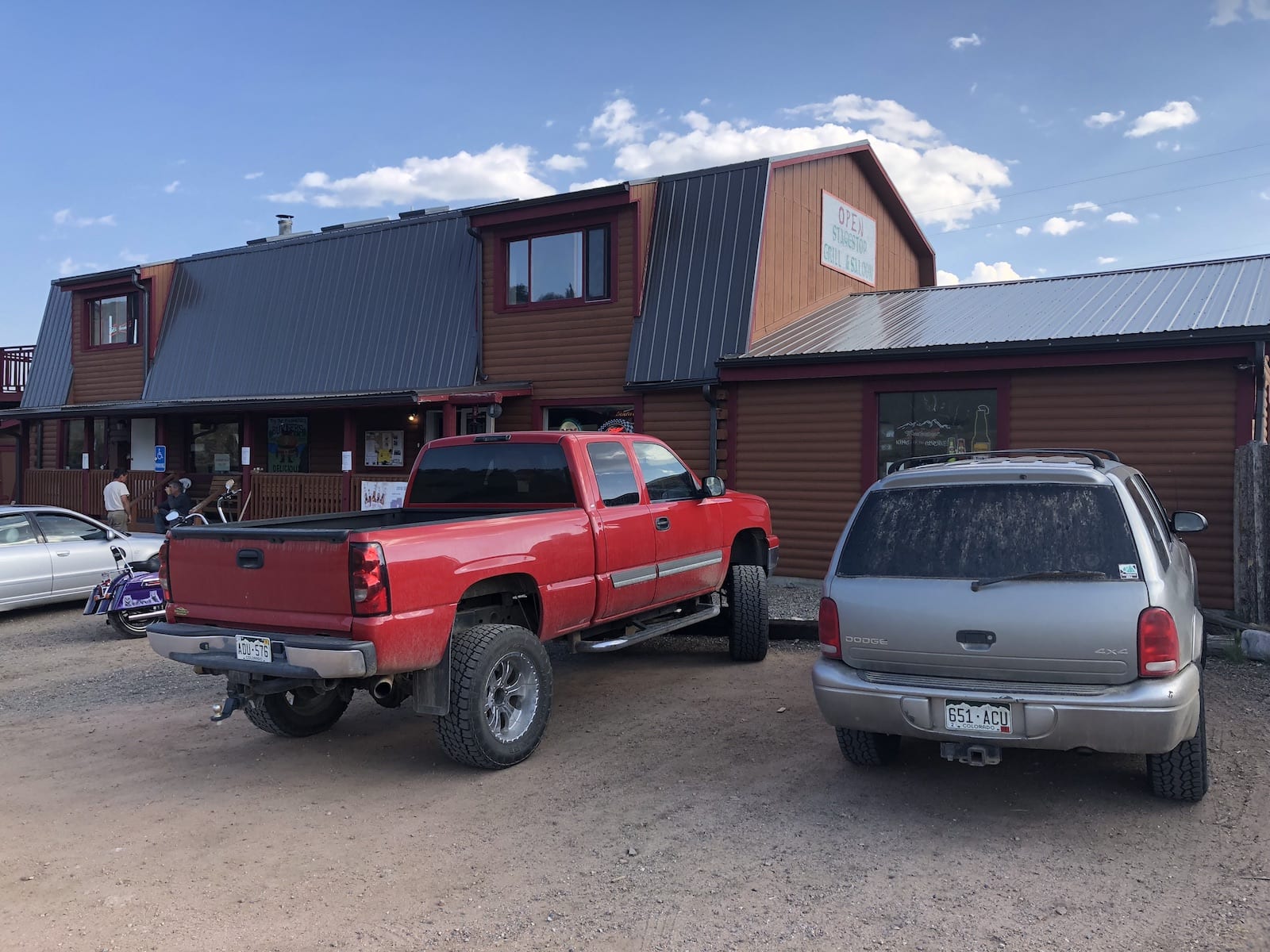 You have arrived on CR-77 between Jefferson and the town of Tarryall at the confluence of the Tarryall River and Michigan Creek. One lesser known aspect you may not know is that you can turn off of CR-77 onto Al Gulch Rd. (About 6 miles east of Stagestop Saloon) and drive up into the Lost Creek Wilderness on FSR 141 and do some great hiking through aspen and forest in complete solitude. Your dog will thank you.
Tarryall (no services but has a historic white school building on the National Register of Historic Places) TOP SECRET: A lesser known aspect near Tarryall is an entire petrified tree in full length lying in an excavated ditch exposed to the surface for your perusal. Keep in mind, that this is a geological phenomenon and to some degree a spiritual thing to see.
Don't be marking on it or taking any of the trees. It is laying in a ditch on the west side of CR 451 about 2000 feet from the intersection with CR 77. The tree is about 100 feet long.
Another lesser known aspect of the "town" of Tarryall, is its access to the "China Wall" along the Tarryall river for disseminated camping, hiking, wading, and fishing. You will see a sign for China Wall along CR 77 (Tarryall Road) when leaving town and heading north. China Wall is a huge wall of granite.
The gorge is carved by the Tarryall River. Yes, there are trout there. Four-wheeled drive enthusiasts love to drive on the rough road from one end to the other of this area but not along the river. The river has its own separate trail – a foot trail. You will not hear anything but wind and water on that trail.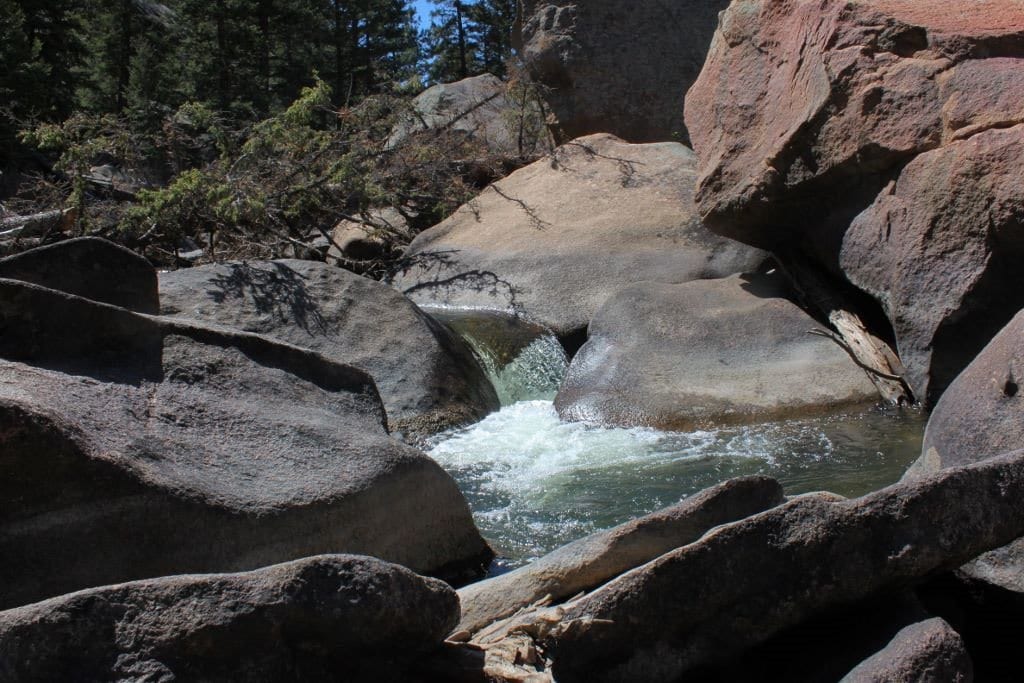 Hartsel, CO
Hartsel – Full commercial amenities with gas, ice cream, rock shop, liquor store, cafés, bar, restaurant, mercantile store, pizza, seasonal weekend festivals, and post office. Hartsel is truly the center of some kind of harmonic convergence between cowboys and space aliens.
There is actually a historic hot spring spa there (closed now, please someone buy it and open it…). The spa house is still standing. You have to believe what you see. It's really there.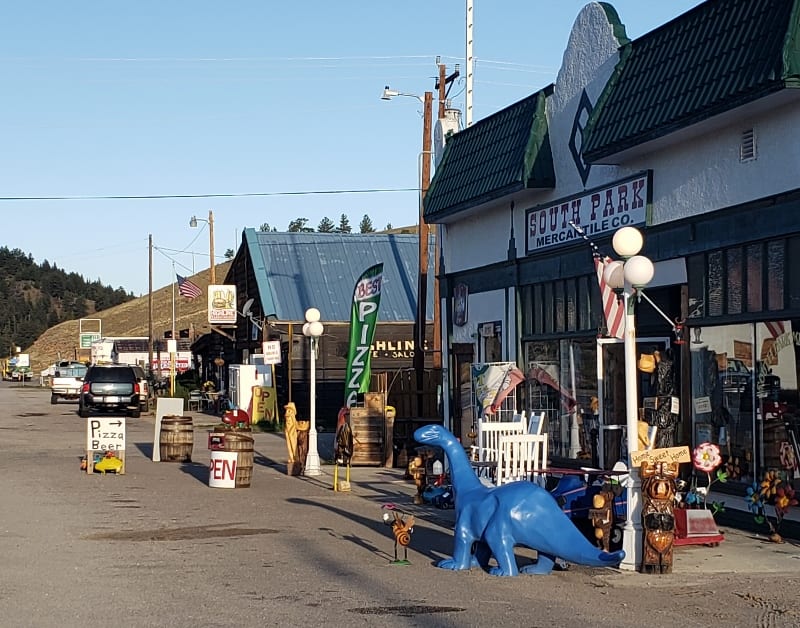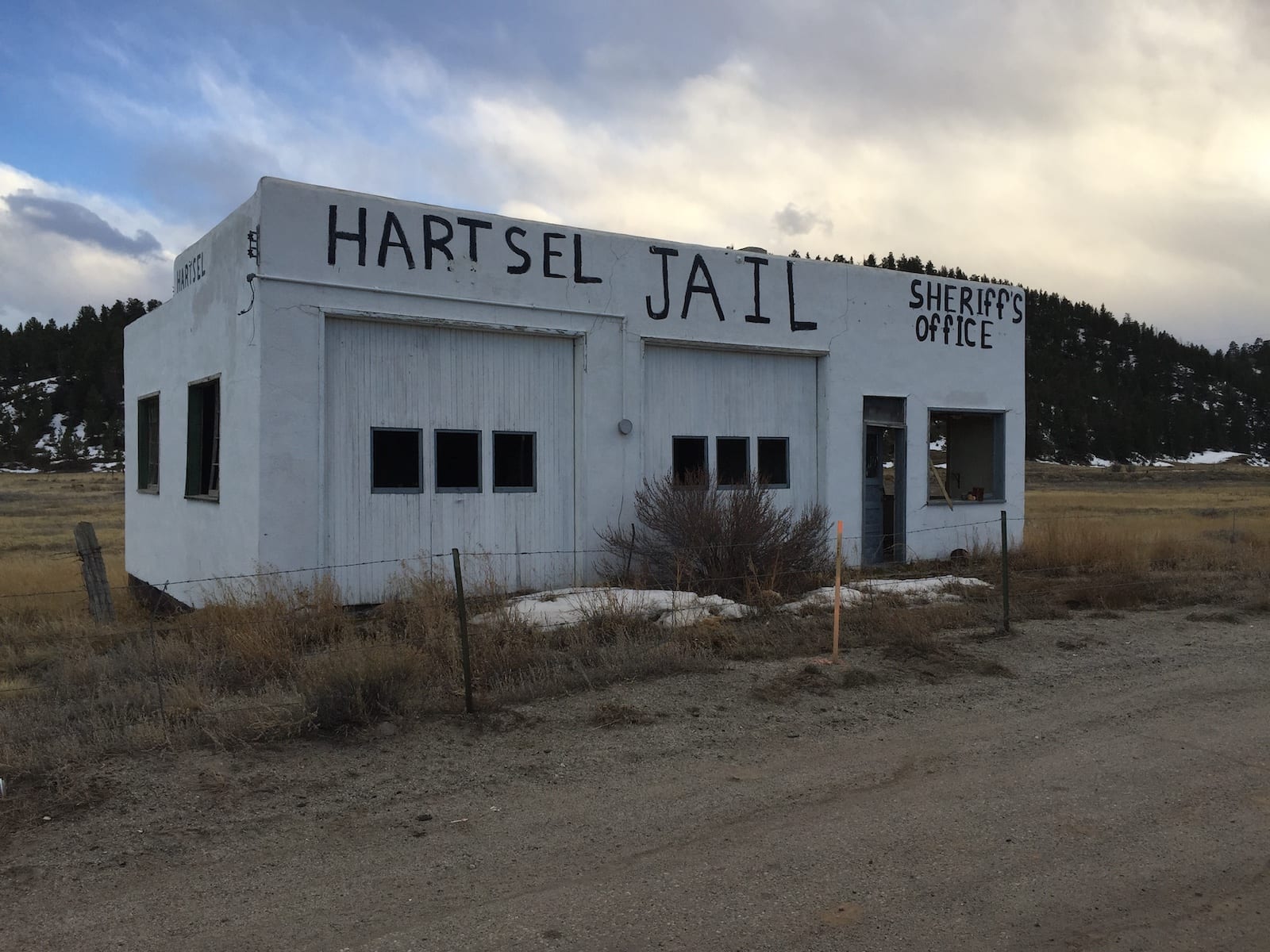 One of the lesser known aspects of Hartsel is the best bison burger and bun in a 100-mile radius and that includes Breckenridge. Dorothy, who lives in the geographic center of Colorado just down the road from Hartsel, is famous for her tamales. You can get Dorothy's tamales in Hartsel. Just ask.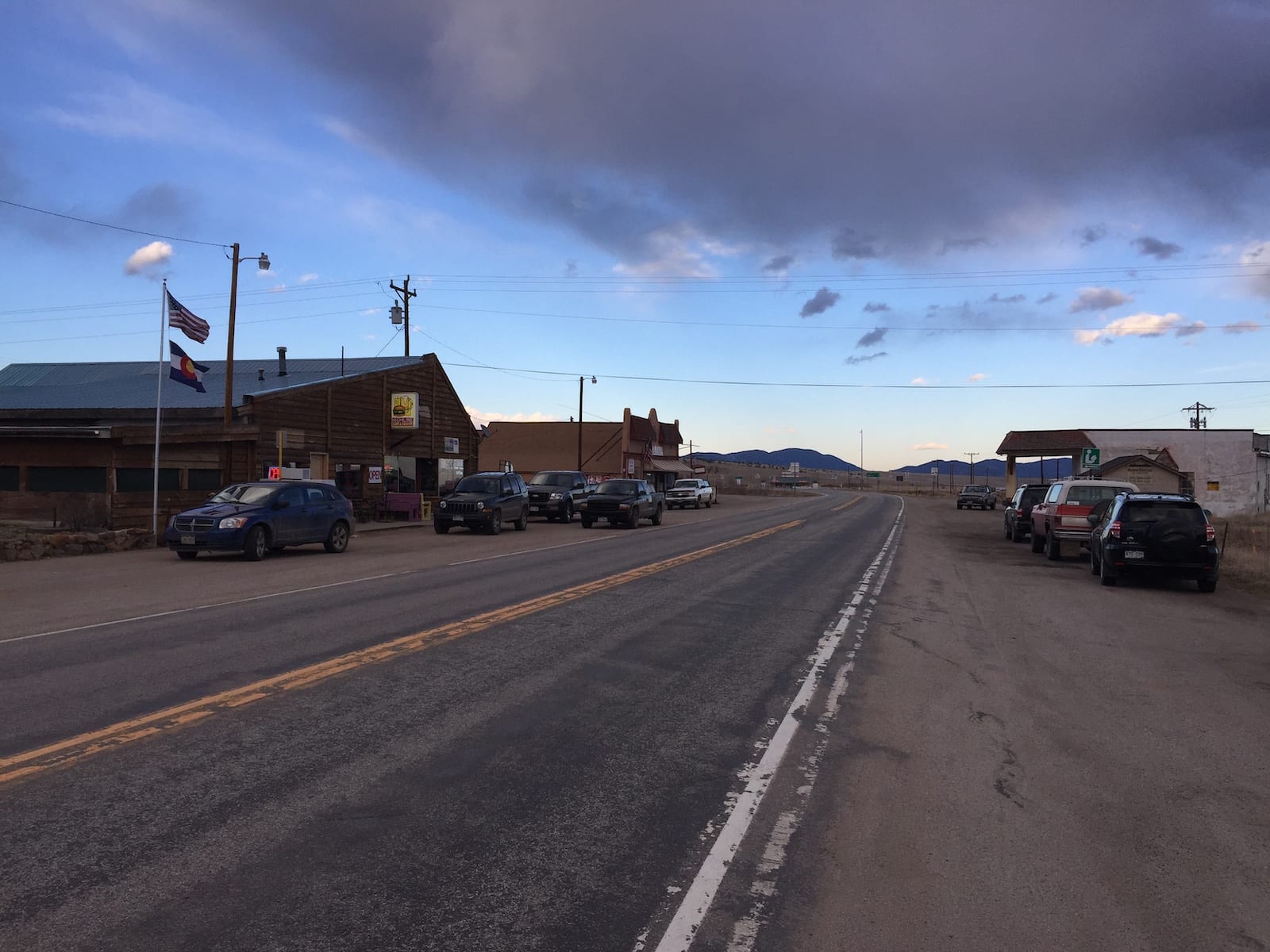 Another lesser known aspect of Hartsel is the rather hidden and obscure public access to the Middle Fork of the South Platte River and especially the H.E.A.R.T. access (Hartsel's Easy Access River Trail), which is a boardwalk along the riverbank with wheelchair access to some very sweet fishing holes.
There are ramps and boardwalk trails at H.E.A.R.T. where people with mobility concerns can get into the river or cross it to reach a nice trout.
The entire stretch of Middle Fork is public access through private land above Hartsel, thanks to conservation easement permissions with the oldest ranching family in the region – the Downaries. They also own the bison, yaks, and white buffalo you can see from the road in the vicinity of Hartsel. Darn good people.
Guffey, CO
Guffey – OK, this place is so unique that Park County gave it its own building code. Located a couple of miles off Hwy 9 south of Hartsel on CR 102, you'll see short historic log buildings with little doors like dwarves live there (people were small back then). The shops are simply mind-boggling. You don't know if it's a shop or a museum.
Guffey has cafés, a restaurant/bar, AND a veterinarian service. The bar is a real bar, with a deck and restaurant and assorted liquors. They commonly have live music outdoors.
A lesser known aspect of Guffey is that some geologists insist Guffey was once a caldera (collapsed super volcano and indeed there are volcanic rocks and ejected material in the region. One very intriguing public park not in South Park is the Florissant Fossil Beds, which is an entire forest of huge ancient redwoods completely obliterated and fossilized in place by volcanic ash from a nearby source.
AND the Cripple Creek and Victor Gold Mine in neighboring Teller County on the back side of Pikes Peak, which is harvesting gold tellurides from a volcanic neck… I digress).
Another lesser known aspect of Guffey is a HUGE mineral hot springs on private land but visible from the road on CR 102 about a mile north of the intersection of Hey 9 and CR 102.
And yet ANOTHER interesting lesser known aspect of Guffey is that on the 4th of July, they have a chicken fly. WHAT? A chicken Fly. Guffey has a short wooden tower in the park. You can rent a chicken for a small fee and climb the tower and put your chicken in a mail box. Close the mail box.
Then, on a given count, you open the mailbox door, push the chicken out with a plunger (built into the mailbox probably by the same guy who has skeletons made out of mixed animal parts on display outside his junk, um I mean antique shop…) *sigh* the chicken flies and where it lands is measured and the farthest flying chicken wins you part of the pot.
OK, yet another lesser known aspect of Guffey down the road out of town on CR 102. There is public access to a very small but incredible swimming hole called, Guffey Gorge. It holds clear, cool water even in the summer months and has a beach. Youth of America like to dive off the cliff there but that is seriously a bad idea. Better to just luxuriate on the beach and float or swim. Here is a link to this swimming hole: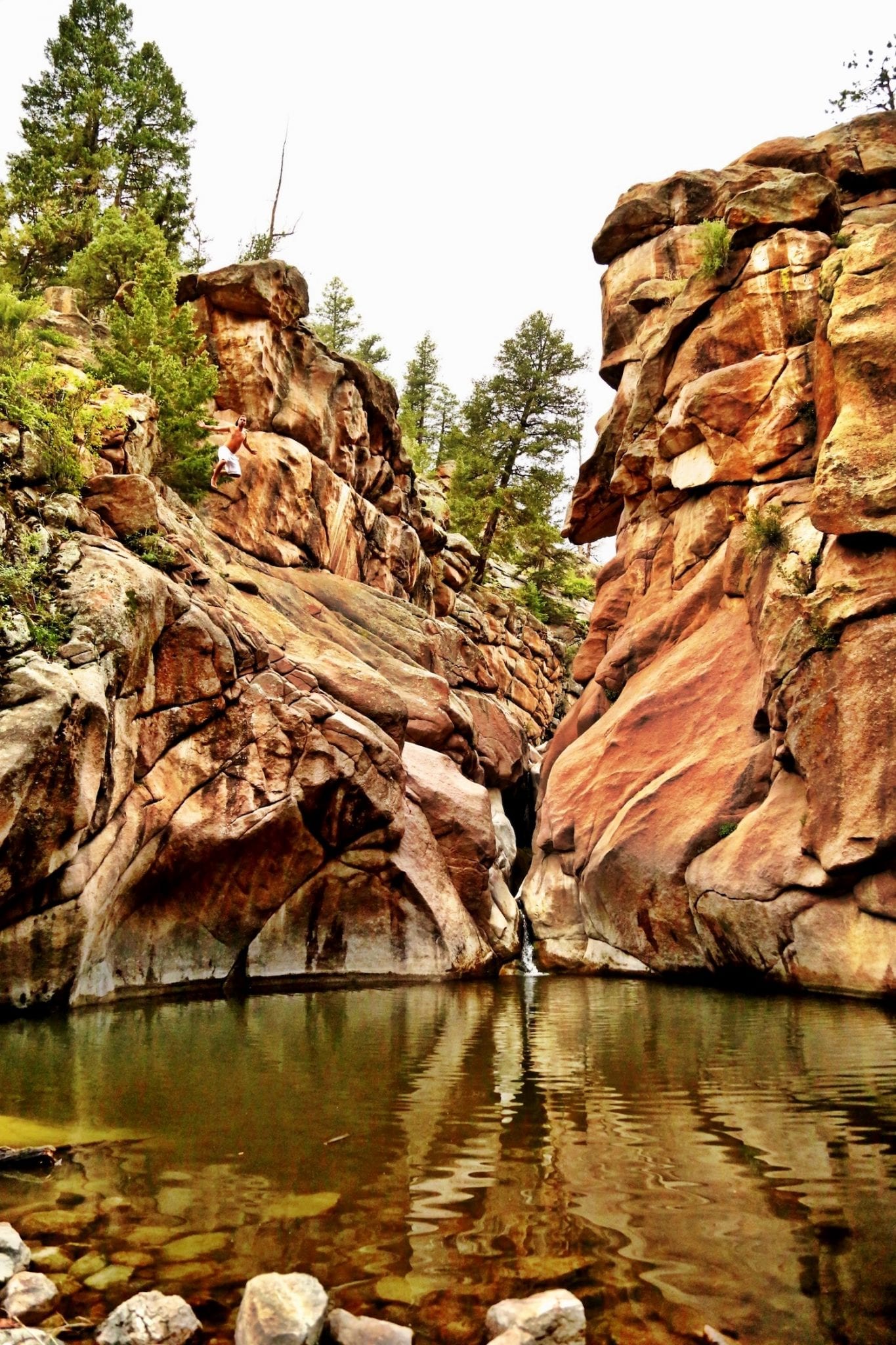 Lake George, CO
Lake George (not IN South Park the way Livingston or Jackson Hole are not IN Yellowstone or the Tetons – Lake George is like a gateway to regional recreation.) This town is the last place for a slew of amenities and services before venturing down into the South Park Basin.
These include the last post office, motels, cabins for rent, RV park, Starky's mercantile, nearby gas/groceries (Ponderosa Gas station), Tumbling Trout fly shop, Bla Bla Blah Café (breakfast and lunch), D&D auto mechanic services, Granny's CBD shop, Crippen's Meat Processing, beauty salon, library, seasonal festivals, public picnic area and horse arena for 20 miles or more and all this on Hwy 24 within about 3 blocks (if Lake George had blocks).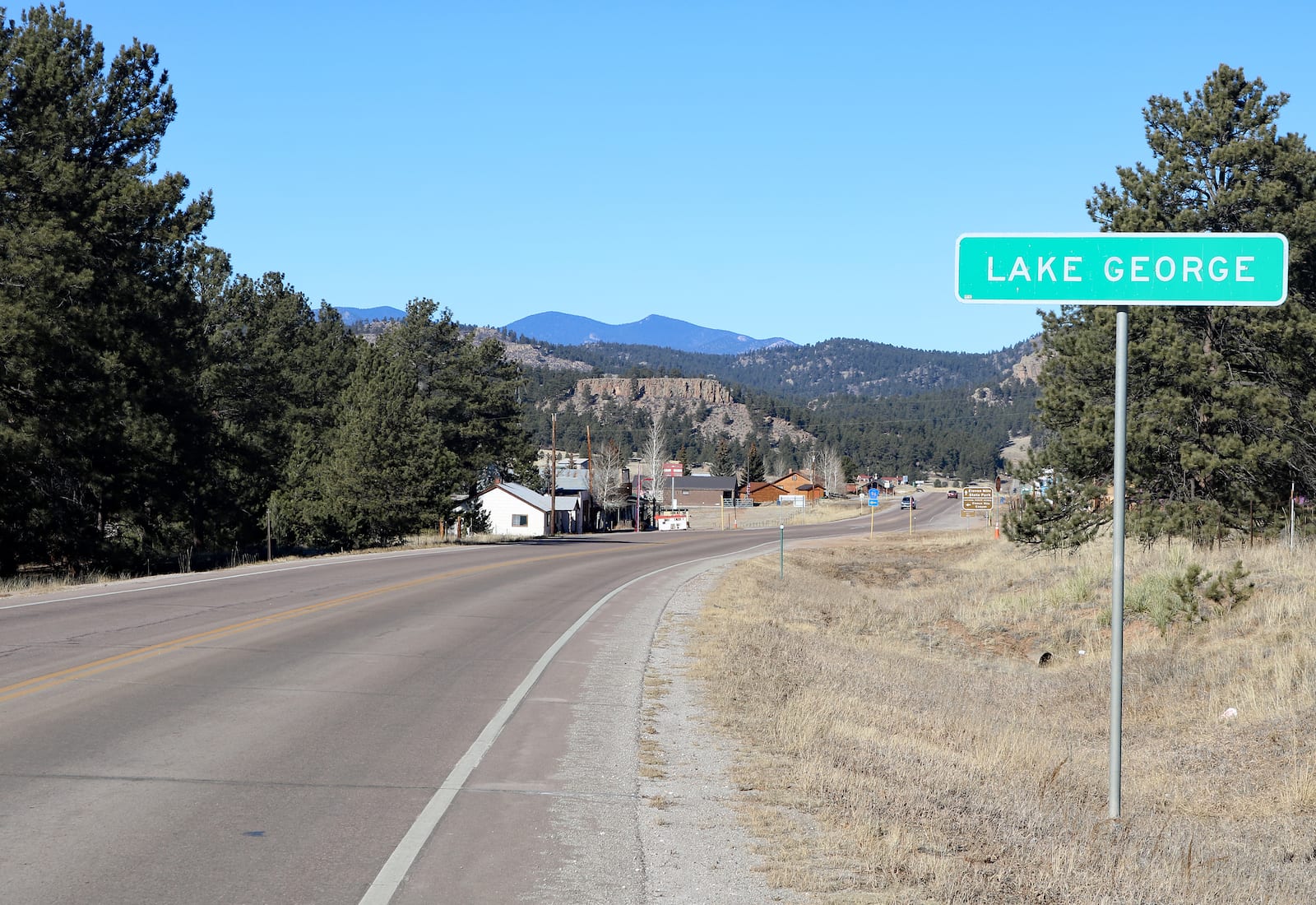 The lesser known aspect of Lake George is its proximity to 4 fishable tributaries of the South Platte River and 4 fishable reservoirs. There are 3 gold medal water within 30 minutes of Lake George.
Another lesser known aspect of Lake George is that Eleven Mile Canyon (camping, hiking, day use, rock climbing, and fishing) never freezes because it is a tailwaters in a protected canyon. The tailwater in Eleven Mile Canyon is a major winter fly fishing venue.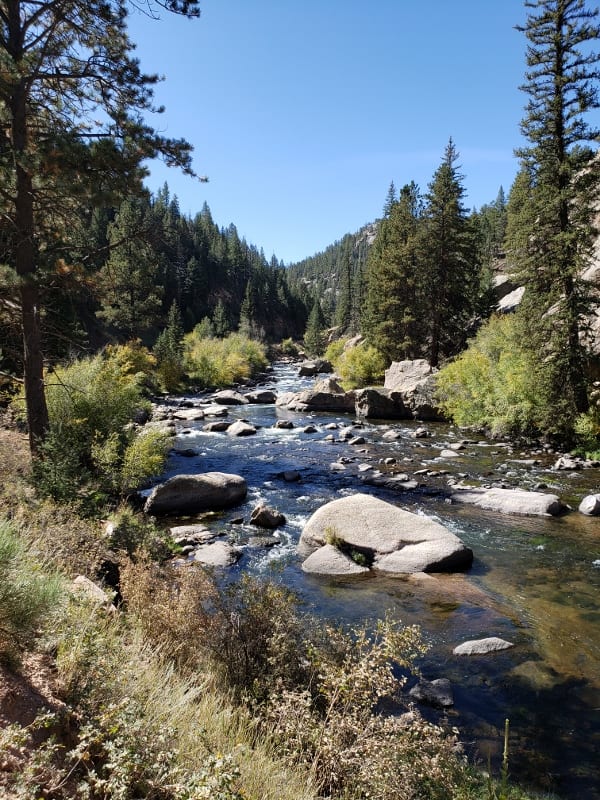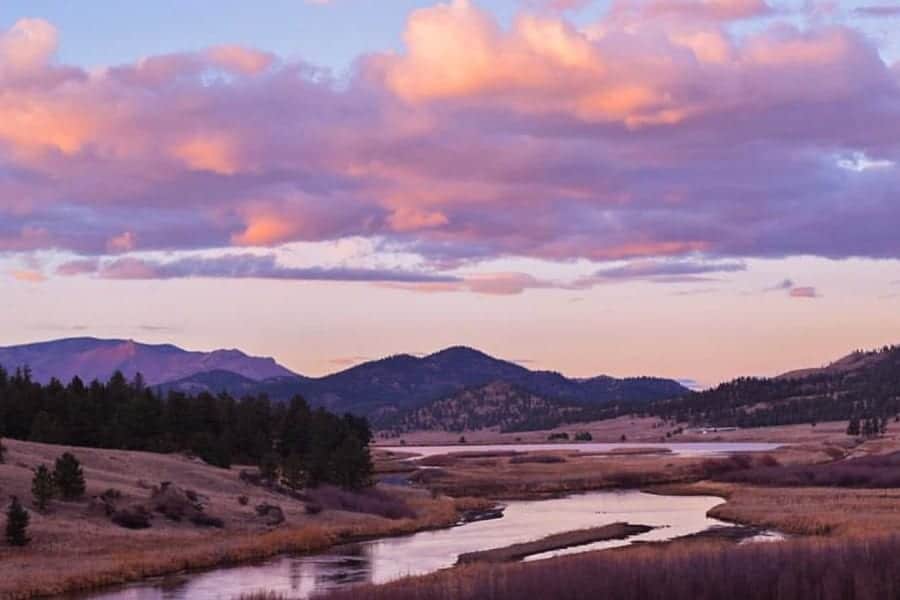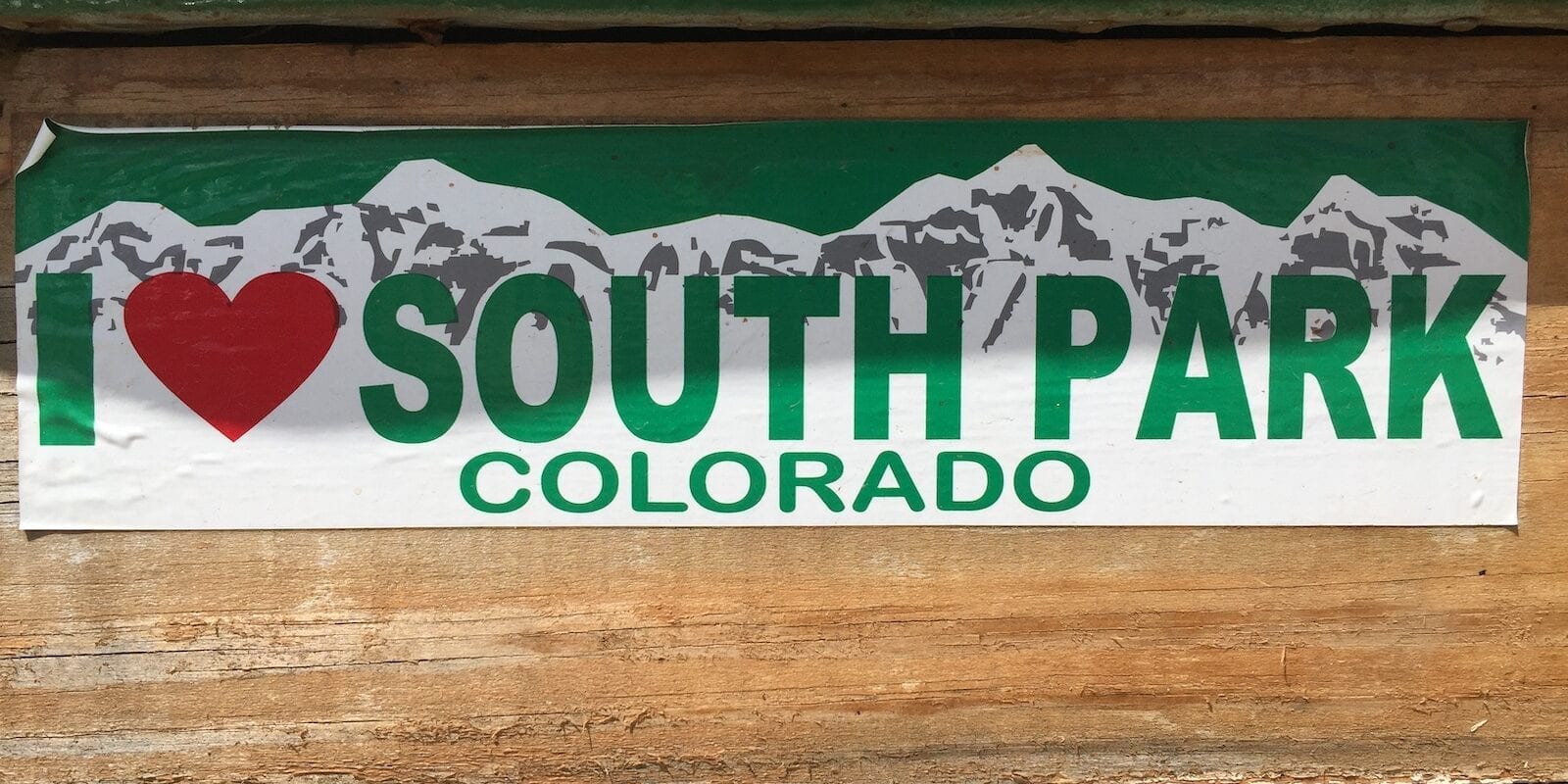 Those are just some of the lesser known aspects and hidden gems around South Park, Colorado. Have a fun time exploring this beautiful high elevation basin.