The miners of Colorado once chased gold with a pan. Now we chase gold with our cars and cameras. It's fall in Colorado. When the golden hour lasts for weeks and the landscape offers onlookers the chance to capture and witness beautiful shades of yellow and orange colors throughout the mountainside.
There are a plethora of options for seeking out Colorado's gold but finding the spots that pack the same punch but with fewer crowds is the real treasure. Avoid the heavy rush of leaf peepers and drive up Boreas Pass this autumn. Reaching 11,493 feet in elevation, at its highest point, Boreas Pass meanders through plentiful aspen groves and pine forests, eventually crossing the Continental Divide.
Fall colors on Boreas Pass – Como to Breckenridge
Stretching for 20 miles from Como to Breckenridge, Boreas Pass brings to life what fall in Colorado is all about; expansive mountain views, vibrant tundra, wildlife, and colorful aspen groves that encapsulate. Read further to discover why a drive along Boreas Pass is a must in the fall.
History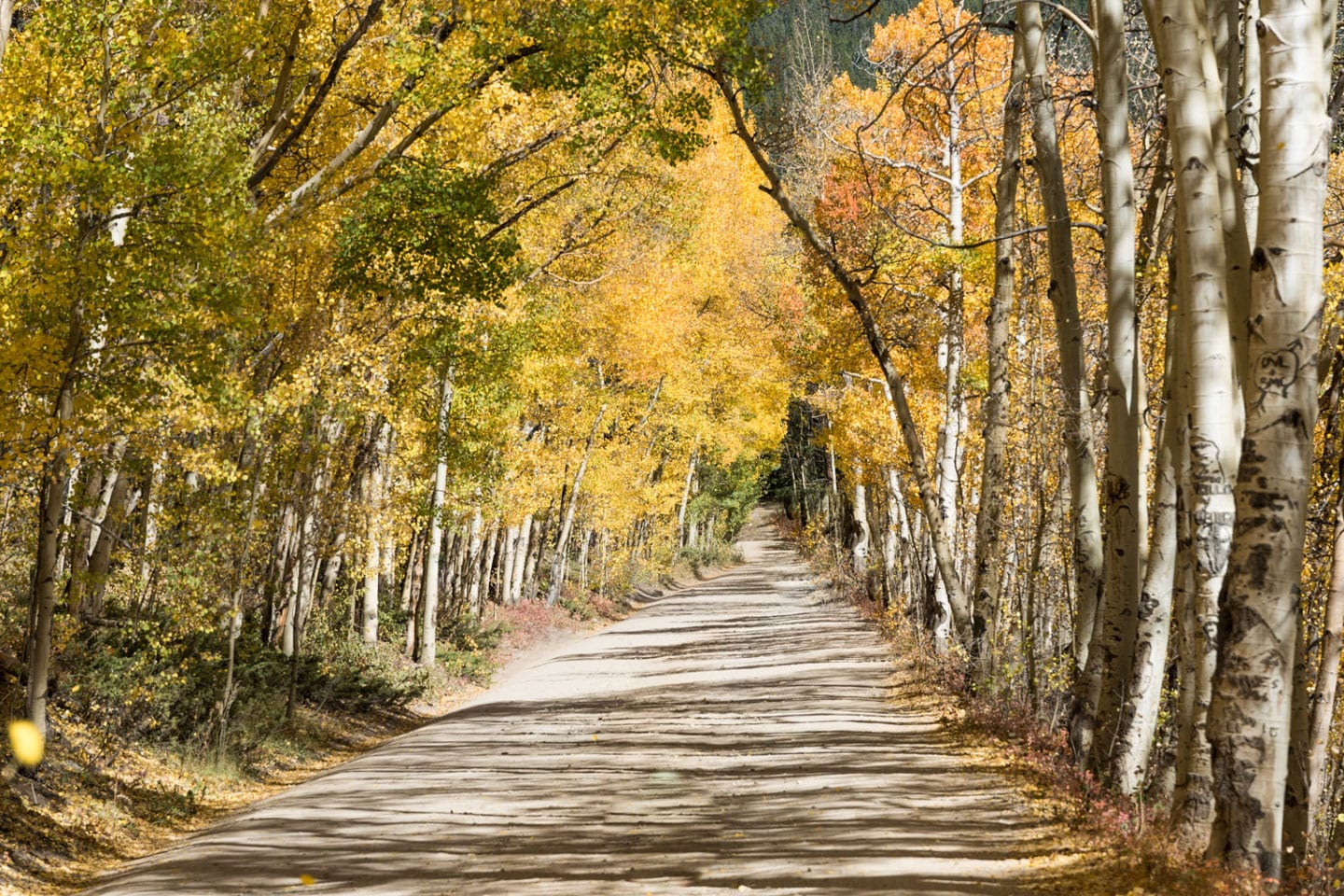 Enjoy the colorful scenery and colorful legends of Colorado's history along Boreas Pass. Not only does this mountain pass bring with it its beautiful views and alluring fall colors, but it also offers a glimpse into a part of Colorado's past. Through varied transformations, the now driving road was once a prospector's trail, turned stagecoach road and narrow-gauge railroad before its modern-day route as Park County Road 33 and fall viewing sensation.
Relics of the past are made evident by the original water tank, train cars, and historic buildings such as the Section House, once used in 1882 as a dormitory for railroad workers, that can be seen from the side of the road. Connect the history of this notable mountain pass and begin the drive from Como.
Be sure to take the time to visit the original train depot for the Denver South Park and Pacific Railway system and other historic sites in town such as the Roundhouse and Como Hotel.
Astonishing beauty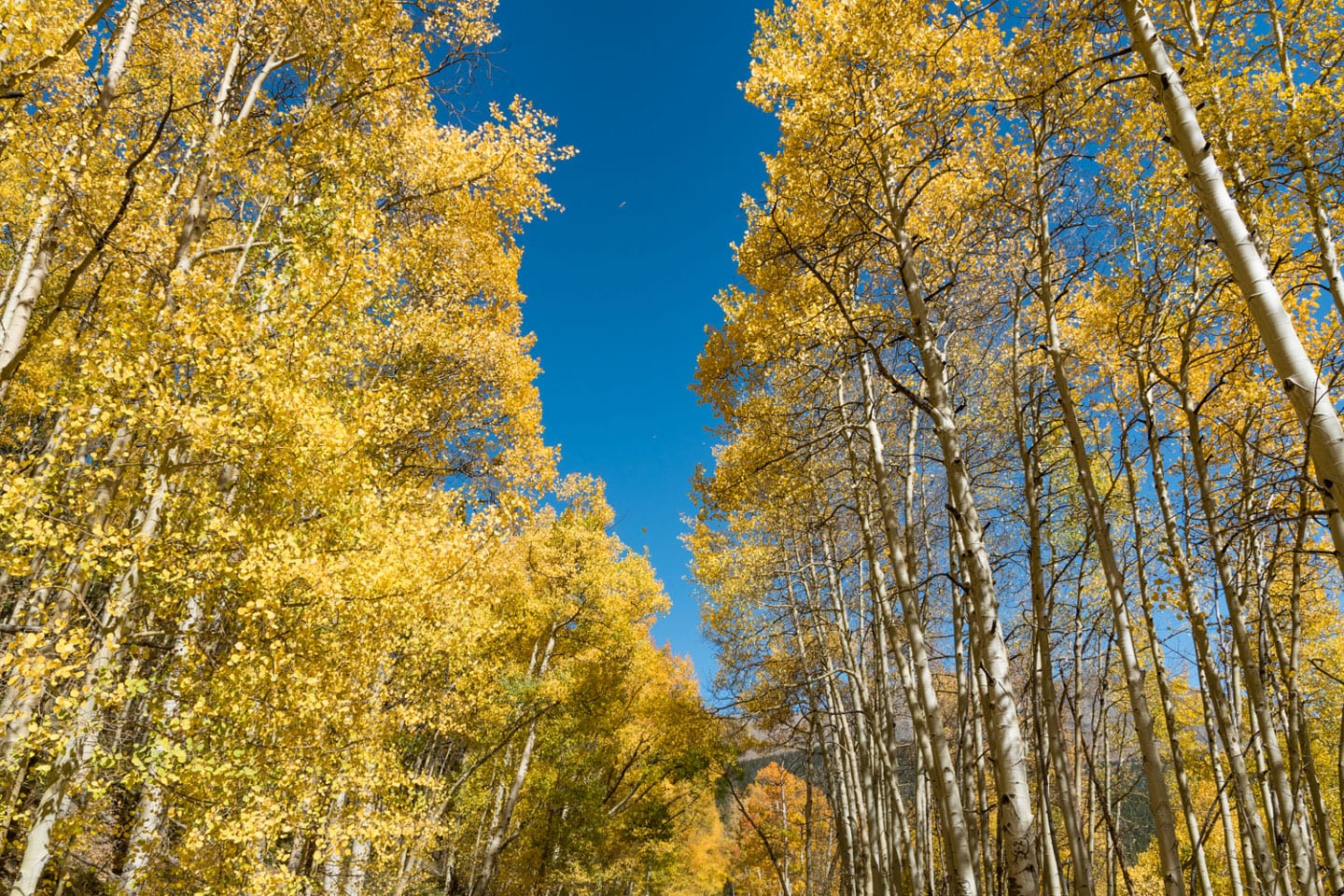 Part of what makes Boreas Pass so special in the fall are the aspen groves that hug the winding road, making a tunnel of yellow, so much so that often it feels like someone has taken a paintbrush and painted the entire sky yellow. Contrasting colors unite as you climb the mountain pass to tree line, where views of rusted red colored tundra dot the mountainside.
Towards Breckenridge, views of the Tenmile Range and Blue River Valley greet you with speckled colors of fall. From the Como side, sweeping views of the South Park Valley open where the color of yellow blankets the landscape that lays in front of you.
3. Fewer crowds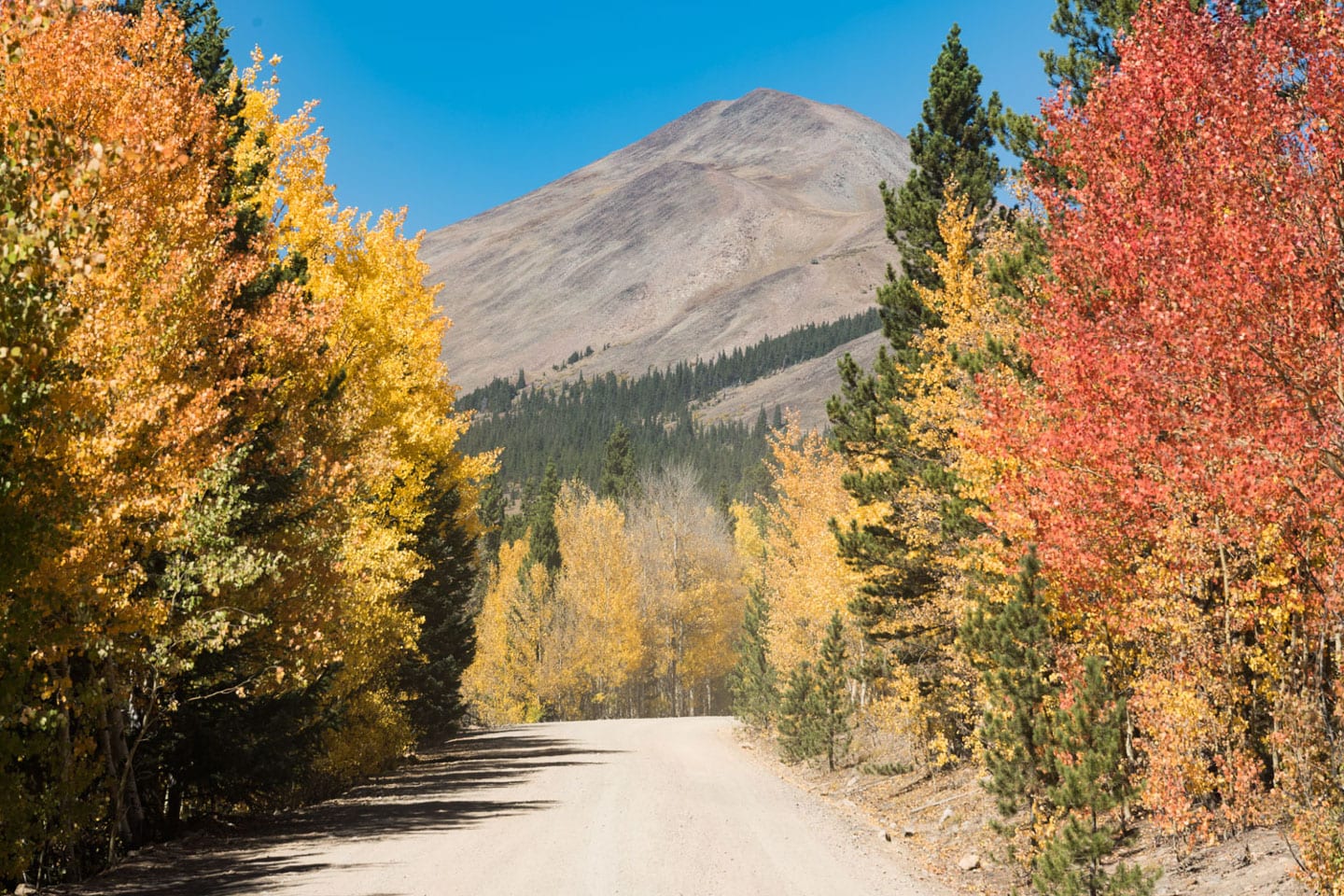 While you are guaranteed to come across other leaf peepers along the pass, it is far less crowded than nearby attractions such as Kenosha Pass or the Peak to Peak Highway. There are a few pullouts for viewing along the way and because of slightly fewer crowds, you most likely won't be fighting for space.
The road is not paved, which might deter a few drivers but is completely passable with a two-wheel drive car. Four-wheel drive is not required.
Suggested route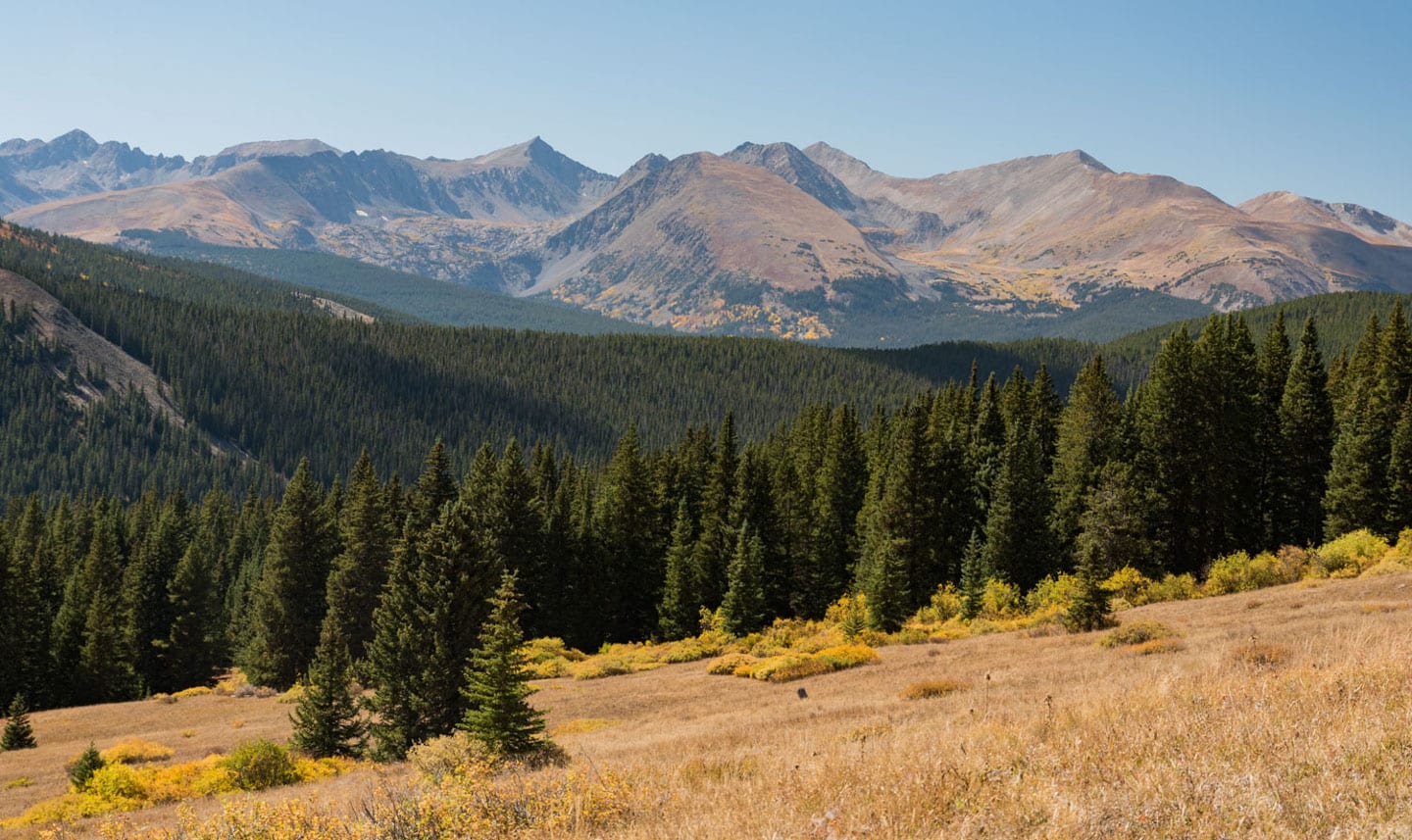 From Denver take HWY 285 to Como, connect the pass in town and end in Breckenridge. Spend the afternoon in this cozy mountain ski town, that is just as fun to visit in the fall as it is in the winter. Allow some time to explore the town of Como before you start your drive. Its rich history and notable landmarks connect the historical sites you will see along Boreas Pass.
Take home gold and discover this part of Colorado for a chromatic expression of what makes fall in the Centennial state magnificent. If you're still looking to strike it rich, check out these best places to see fall colors throughout Colorado.