Identified in 1918, the Peak to Peak is known to be Colorado's oldest scenic byway. Spanning a total of 59 miles, it passes through Gilpin, Boulder and Larimer Counties, and would approximately take at least 2 to 3 hours to complete.
Every turn is a lovely presentation of some of Colorado's best natural wonders, such as the Arapaho and Roosevelt national forests, the Indian Peaks Wilderness Area and the Rocky Mountain National Park. The total drive is 55 miles and takes around an hour and a half, without stopping.
Peak to Peak Auto Route

The route begins to the north in Estes Park as CO-7, passing Lily Mountain and Twin Sisters on the route south. Just past Allenspark the byway continues on CO-72 and goes to Nederland, where it once again changes to CO-119. This final highway leads you into the Gilpin County casino town of Black Hawk.
Passes through (north to south):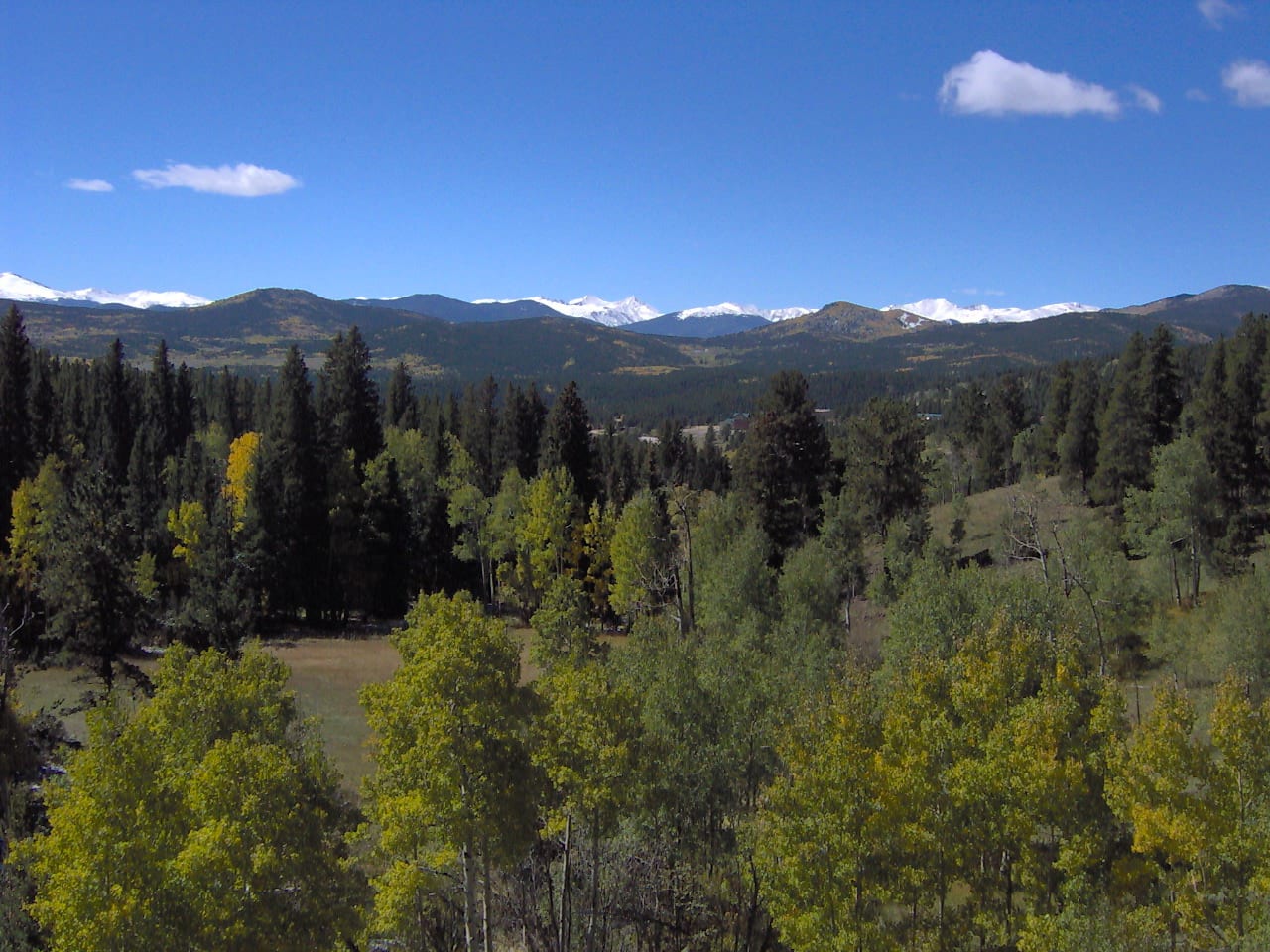 Depending on your origin, the trip can start either from Estes Park or the twin casino towns of Central City and Black Hawk, passing through two major towns Allenspark and Nederland, and the Brainard Lake Recreation Area. Allenspark is where Chapel on the Rock and St. Catherine of Siena Chapel sit.
Nederland, on the other hand, is a quaint town where stops can be made, as restaurants, unique shops and lodging are all found here. You can also catch seasonal festivals in Nederland if you are lucky.
The Peak to Peak Scenic Byway is open year round, but many find it most alluring during fall. Aspen trees grow in abundance along the Continental Divide, and during fall it becomes a spectacle to behold as speckles of gold, yellow, orange and brown fill the scenery. Fall is also known as the elk mating season, so might as well spend a day or two in Estes Park for the fall Elk Fest.
Activities near Peak to Peak Byway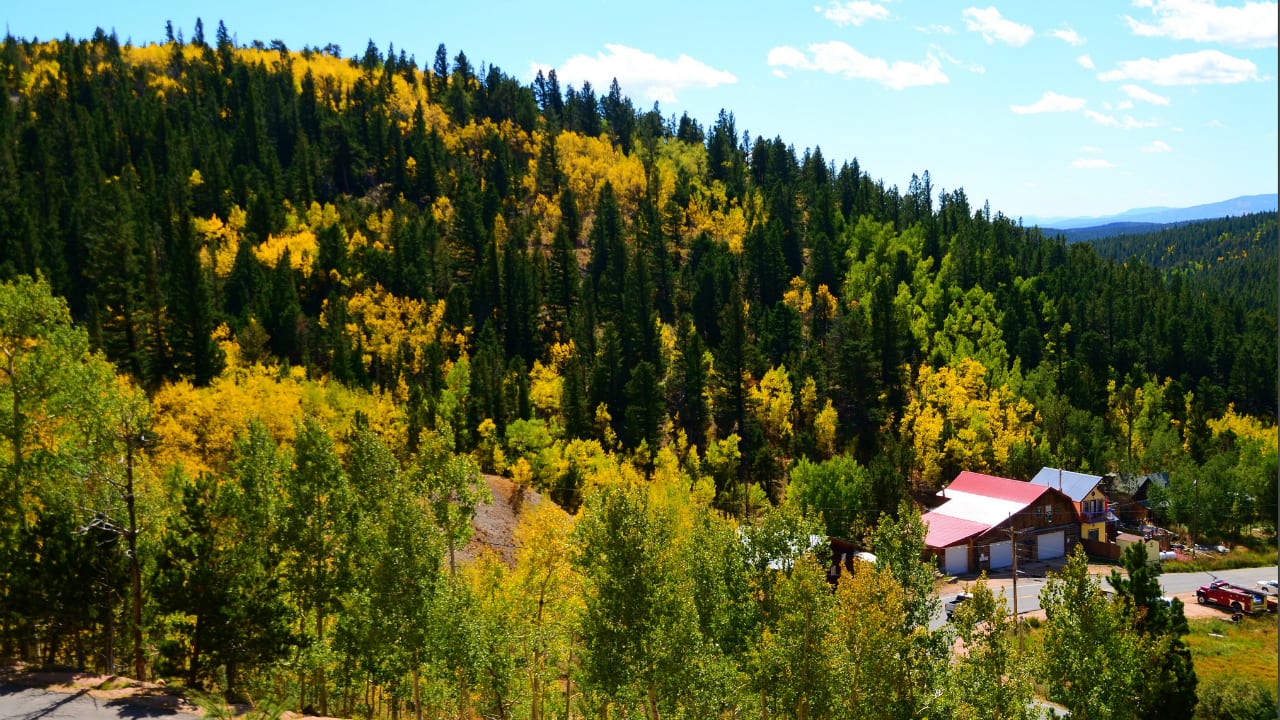 As it is open year round, many activities can be enjoyed along this scenic byway. During non-winter months, one can go hiking, river rafting, horseback riding, biking, fishing, hunting, bird watching and camping.
Biking: The paved highways provide the adventurous and well conditioned biker several scenic sections to test his fortitude.
Camping: The Peak to Peak Byway is loaded with outstanding camping opportunities, some of which are year round if you got the RV for the climate.
Fishing: There are a lot of opportunities to fish along the byway. Stop by Brainard Lake in Ward to cast a few lines, or detour east of Nederland and spend the day trophy trout fishing at Gross Reservoir.
Ghost Towns: Tour around mining relics in the ghost towns of Apex and Nevadaville, along Highways 72 and 119 in Central City, is a popular point of interest in this scenic byway. For a price, hopefuls can also try gold panning in the creek nearby some few old mines. Kids find this particular treasure hunting activity fun whether they find gold or not. After all, Central City used to be the richest square mile on earth back in the old days.
Hiking: Whether you're looking for simple day hikes into the Roosevelt National Forest or epic overnight backpacking trips, they are aplenty on the Peak to Peak Byway. If you're looking for backpacking trips consider the Indian Peaks Wilderness between Nederland and Ward. You can access it from Brainard Lake.
Historic Hotel: Remember to check out the Stanley Hotel in Estes Park, where a popular horror flick was inspired and a comedy movie filmed. Even if you don't spend the night here, stop by and tour the grounds, maybe get a bite to it.
Skiing and Snowboarding: The nearby Eldora Mountain Resort in Nederland is a great winter destination to do some powder skiing. This locals' favorite provides easy access from the front range, allowing you to bypass I-70 avoiding possible stop-and-go traffic.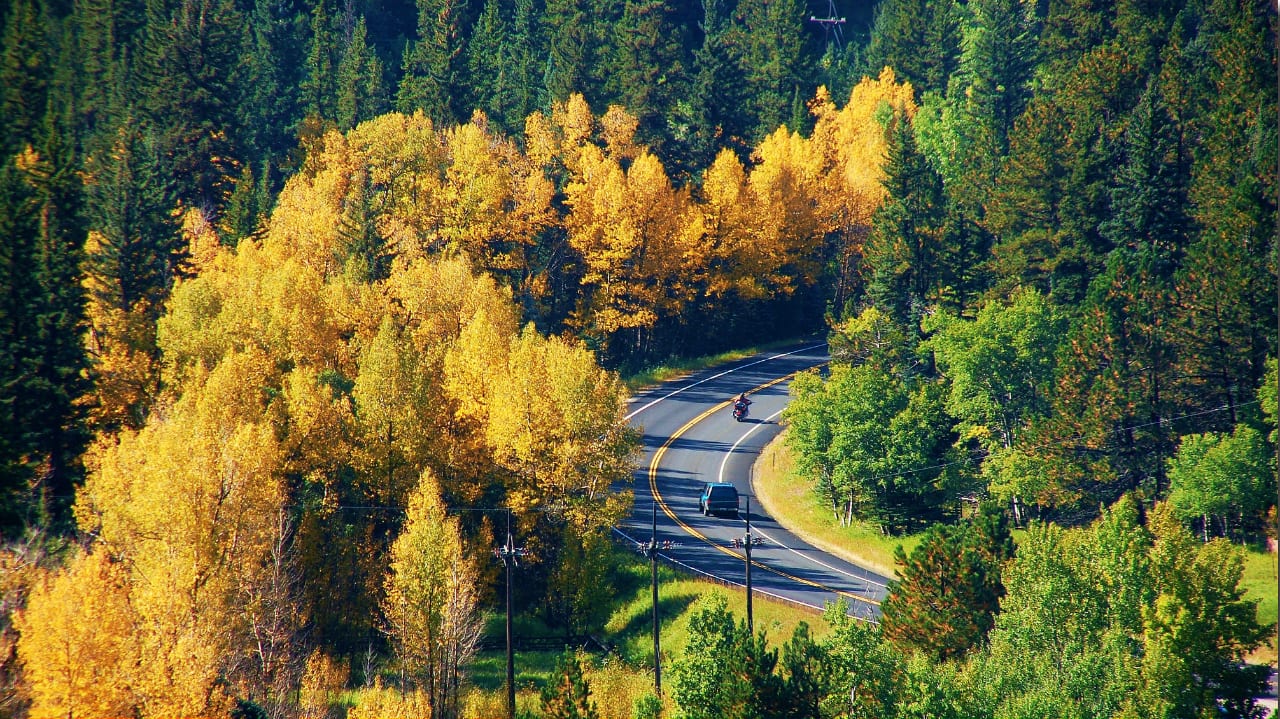 Details
Address: CO-119, Black Hawk; CO-72, Nederland; CO-7, Estes Park (south to north)
Passes through (south to north):
Season: Year round
Length: 55 miles
Roads: 2WD
Map: Peak to Peak Byway (png)
Website: codot.gov/…