The high elevation Brainard Lake Recreation Area is a wonderful mountain escape only 45 minutes from the bustling streets of Boulder. Brainard Lake is nestled in the front range Rockies north of Nederland in Ward.
Situated within the Roosevelt National Forest, the area is the trailhead for the Indian Peaks Wilderness and a popular destination for hikers, campers, and fishermen. Due to its elevation of 10,300 feet, snow melts late, and its best visited in July and August.
There's one campground open only during the summer season, and overnight backpacking in Indian Peaks Wilderness on the north side of the lake. The closest town of Ward has ample places to supply your campout. Non-motorized boating on the lake, plus great brook trout fishing. Biking and hiking are also common on a handful of trails.
Activities

Hiking, camping, horseback riding, and boating are all popular during the summer months and have associated fees attached. There is drinking water and toilets available.
Biking – Mountain biking is allowed on certain trails: CMC, Waldrop, South Saint Vrain and Sourdough, as well as Left Hand Park Reservoir Road. Road cycling is popular on all paved roads, including the 5 miles from CO-72 to Brainard Lake.
Boating – Non-motorized boats can access the lake during the summer. Access the launch area from the south side of the lake.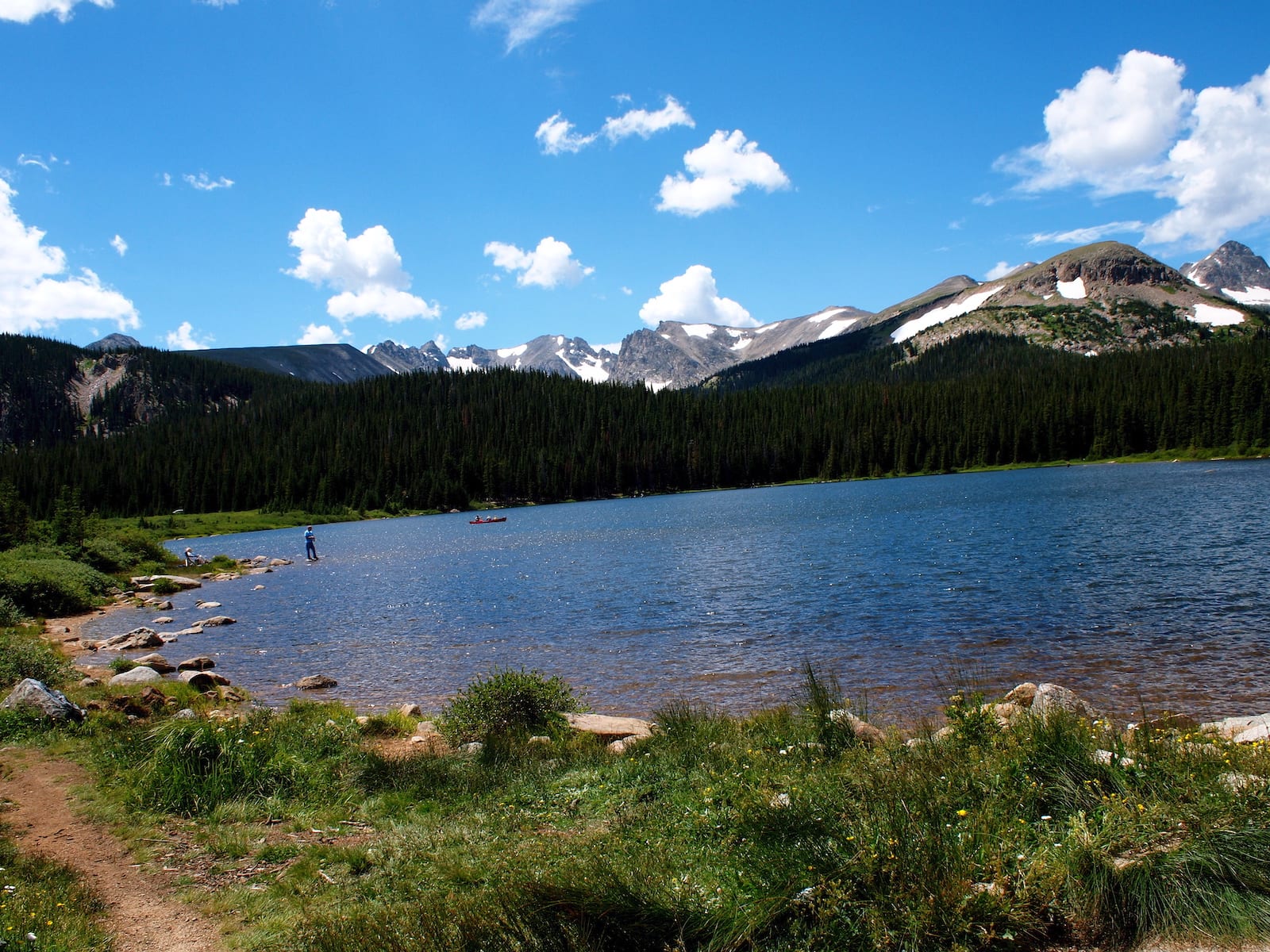 Camping – There are 47 campsites open from late June to early September at Pawnee Campground. Tents, RVs, and campers will all find suitable sites in this popular park with wonderful views of the lake. This popular campground offers a slew of both reservable and non-reservable campsites, suitable for a range of camping styles.
Even numbered spots can be reserved, while odd numbered and the 8 walk-in campsites are first-come, first-serve. It's located on the east side of Brainard Lake, providing incredible alpine views at 10,300 feet. The high elevation leads to a shorter season and chilly nights.
Closest town:  Ward (5mi), Nederland (16mi), Boulder (25mi)
Specs: 47 sites for tents/campers; open late June to early Sept
Amenities: Tent pads, picnic tables, fire grates, vault toilets, potable water, trash service, bear lockers; no electric/hookup/dump station/showers
Reservations: Yes, even #' ed campsites thru recreation.gov; other odd #' ed are first-come, first-serve
Address: Brainard Lake Rd, Ward, CO 80481 (Map)
Directions: From Ward, follow Brainard Lake Rd/FSR 112 4.4 miles west to the campground just before Brainard Lake.
North of South St Vrain Creek dispersed camping is permitted within the Indian Peaks Wilderness.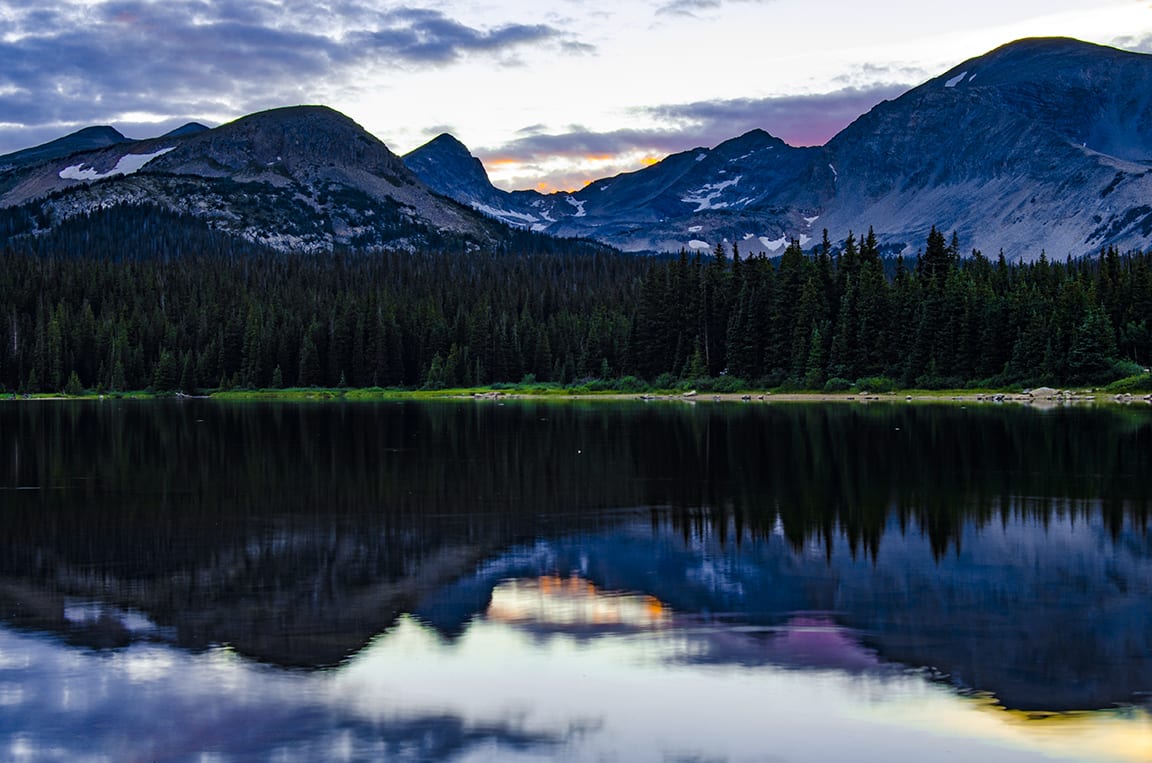 Fishing – Lake and stream fishing are available nearby. Head to the Brainard Lake Fishing Site. Brook trout are common in Brainard Lake. There's also Red Rock Lake located 1.5 miles east of Brainard Lake, part of the same recreation area.
Hiking/Horseback Riding – Five trails lead out into the high elevation wilderness from the area.
The Mitchell Lake Trail – is 2.4 miles long but ends above the tree line in a true alpine setting at Mitchell Lake. The lake rests under a ring of barren high elevation peaks.
Beaver Creek Trail – is a north-south connection between the 1.7-mile Audubon Trail and the longer, 5.1-mile Coney Lakes Trail.
Pawnee Pass Trail – is one of the most popular in the area, skirting Long Lake before it winds uphill quickly to Lake Isabelle a little over two miles up the trail. The Apache, Shoshone, and Navajo peaks serve as silent witnesses to the trail from far above.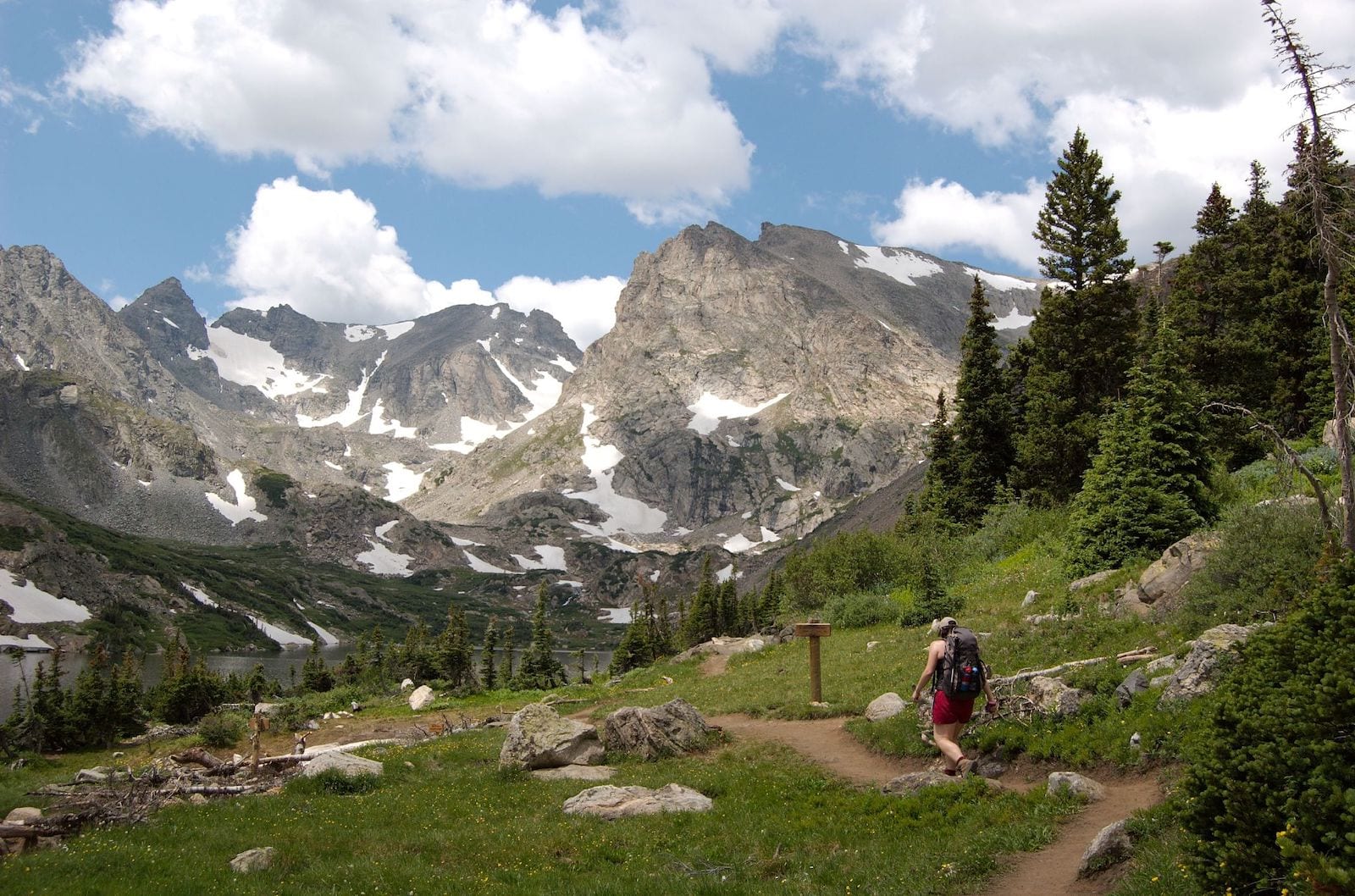 If you're a hearty climber and looking for some of the most scenic views in the lower 48 states, the final section of the trail takes you up to 12,541 feet at the apex of Pawnee Pass. Walking through a series of steep switchbacks, the intrepid hiker is rewarded with an inspiring view of the entire valley.
Niwot Cutoff – is a long way from the tiny northeast Colorado town of Niwot, but bears the same name. It traverses thick woods and connects to the Jean Lunning Trail.
Jean Lunning – is a short hike, just under two miles long, that follows the southern shoreline of Long Lake before crossing a section of small creeks and wooden bridges. If you appreciate alpine wildflowers, this is the trail to hike in the summer months when they are in full bloom.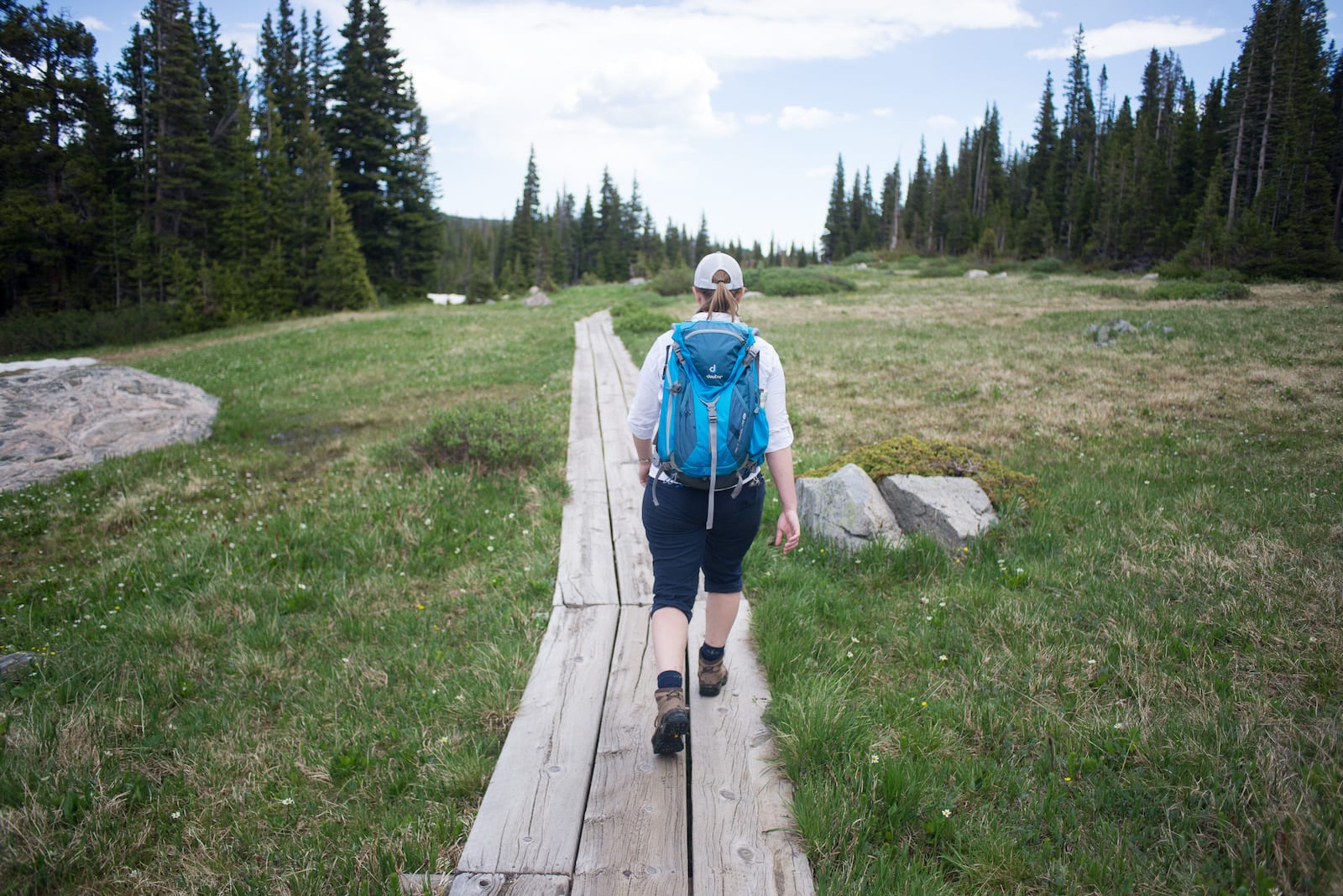 Winter Recreation – In the winter, the area is free, and no fee is charged. Snowshoeing and cross country skiing are popular during these frigid months.
A gate keeps vehicles out until trail conditions are dry enough to prevent damage, usually in mid-June, and remains open until mid-October. A fee booth is manned much of the time, but when it's not, a self-pay box is in place for hikers and campers to pay their summer usage fees.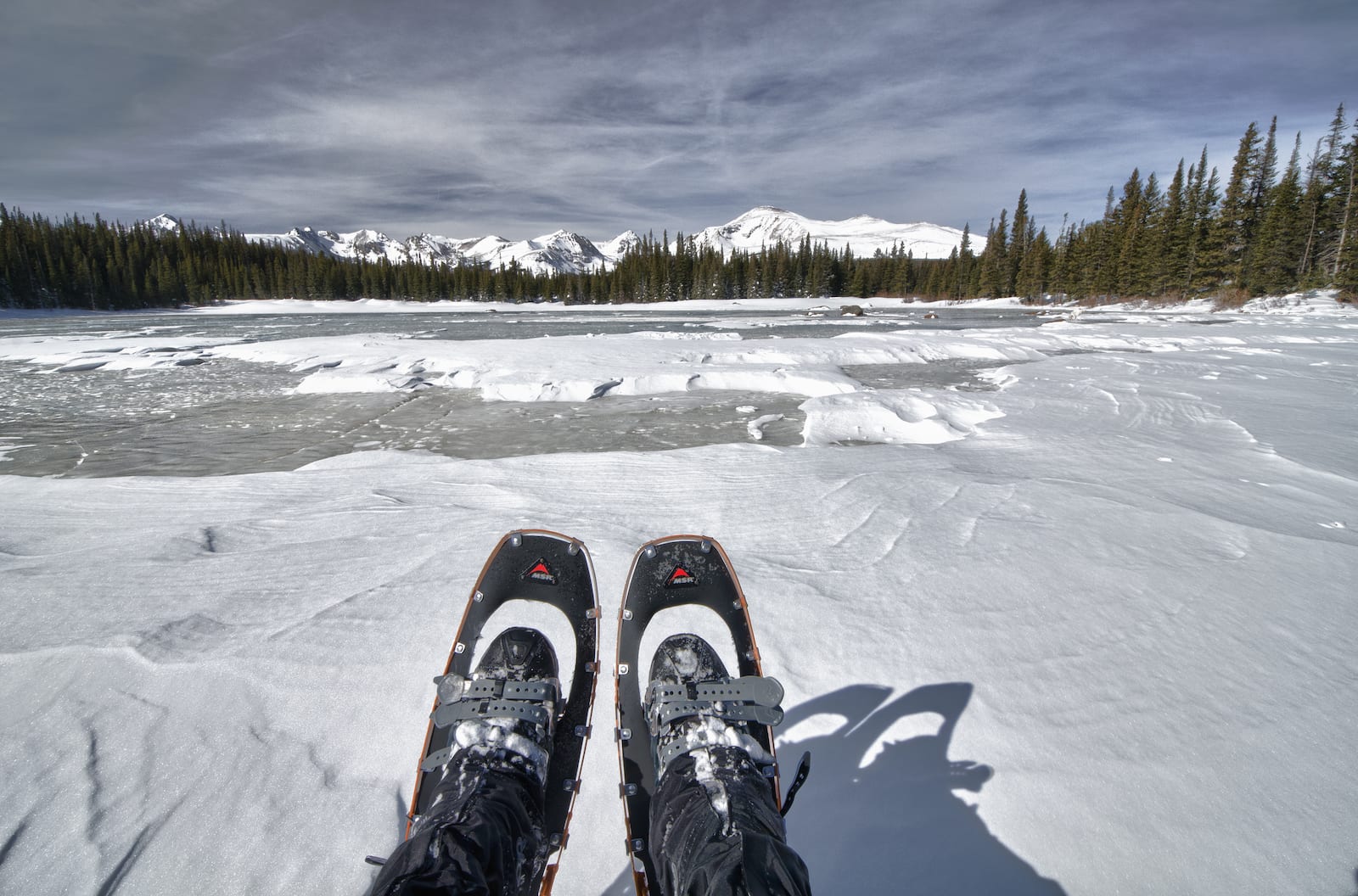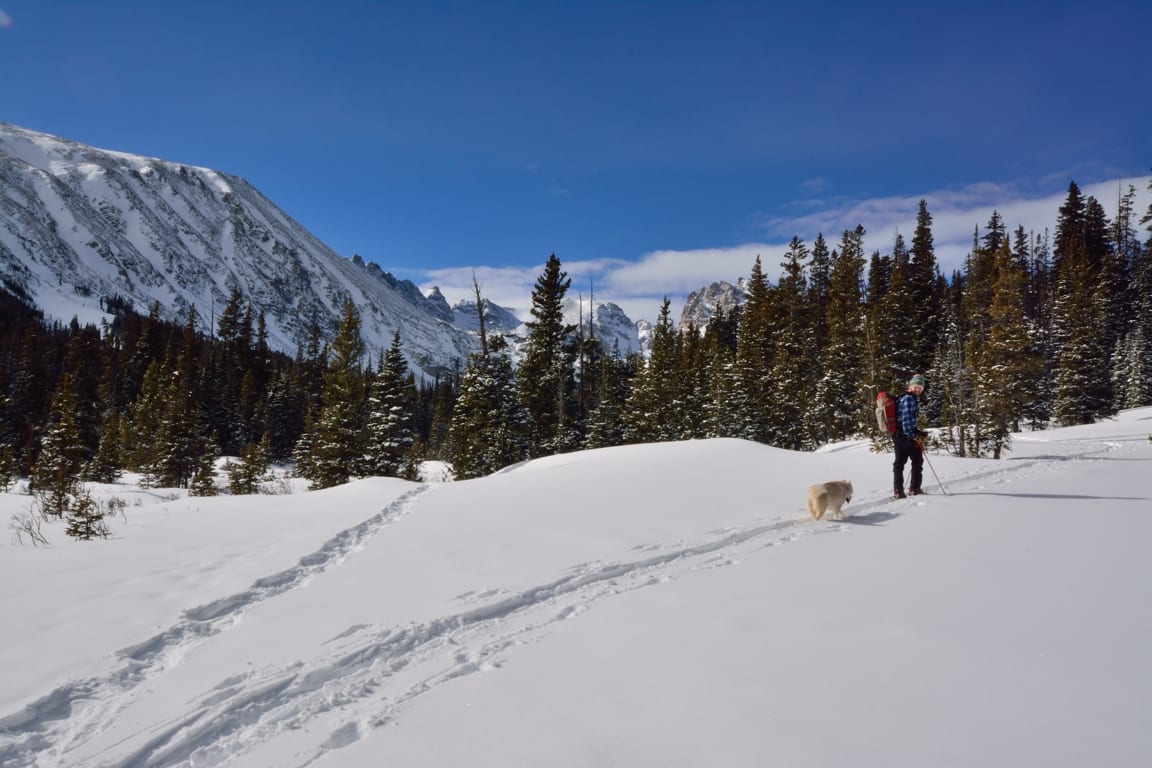 Getting There
From Boulder – The quickest way to the Brainard Lake Recreation Area from Interstate 25 is to take the 217A Exit west onto Highway 36. This is a toll road from Denver to Boulder. At Boulder, continue west on Highway 36 as it changes to 28th Street and then to Lee Hill Drive.
Lee Hill changes to Left Hand Canyon Road and then changes to Brainard Lake Road after passing through the small town of Ward. Stay on Brainard Lake Road and you'll dead end at the Brainard Lake Recreation Area fee station.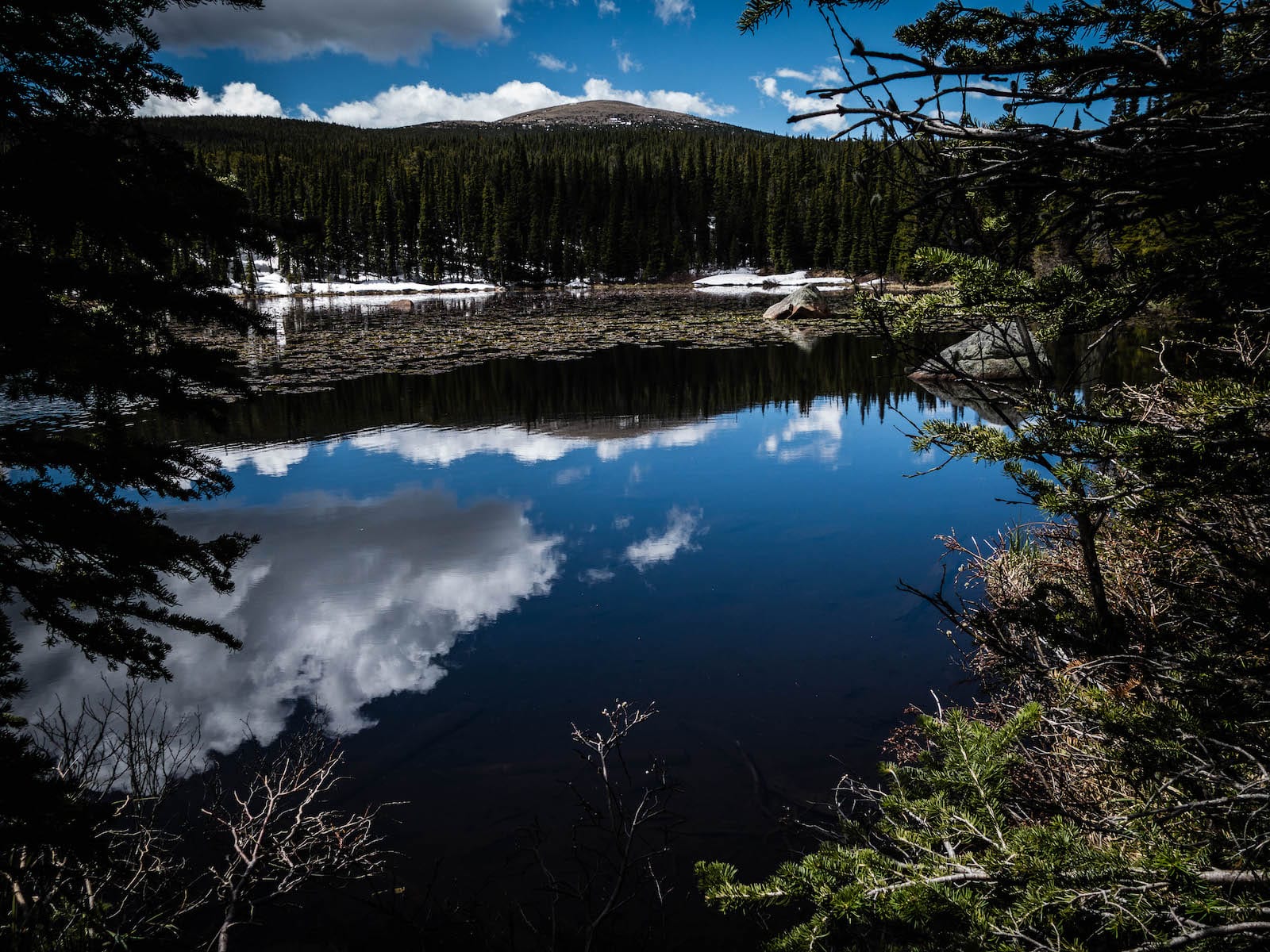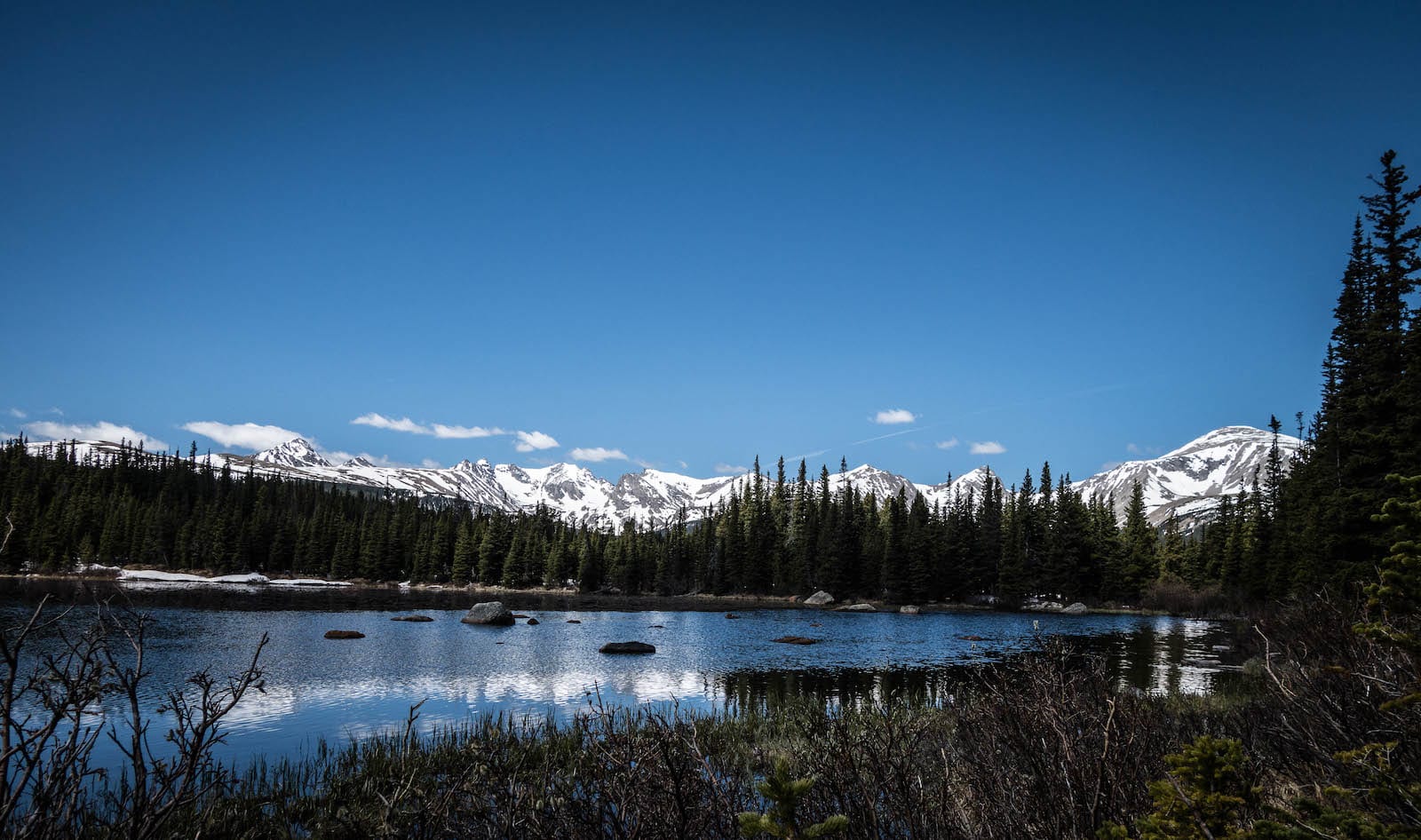 Details
Address: Brainard Lake Rd, Ward, CO 80481
Phone: 303-541-2500
Season: Year-round
Cost: Yes, day-use fee during summer, free in winter
Pets: Yes, on-leash
Website: fs.usda.gov/recarea/arp/recarea/?recid=28182
Latest in Brainard Lake