Secluded just sixteen miles west of Boulder, Nederland is a unique town of mountain locals and a wilderness paradise. Sometimes nicknamed Ned, it's a fun town to visit for a day or longer to escape from Colorado's hectic front range.
With a town motto of "life is better up here", there's good reason to enjoy visiting Nederland, which sits at an elevation of 8,228 feet. It's the gateway to Eldora Mountain Resort and the Continental Divide.
Ned boasts a vibrant population of locals, with 1,445 people in the town and more than 5,000 in the surrounding area. Its downtown is lined with beautiful shops, boutiques, and restaurants.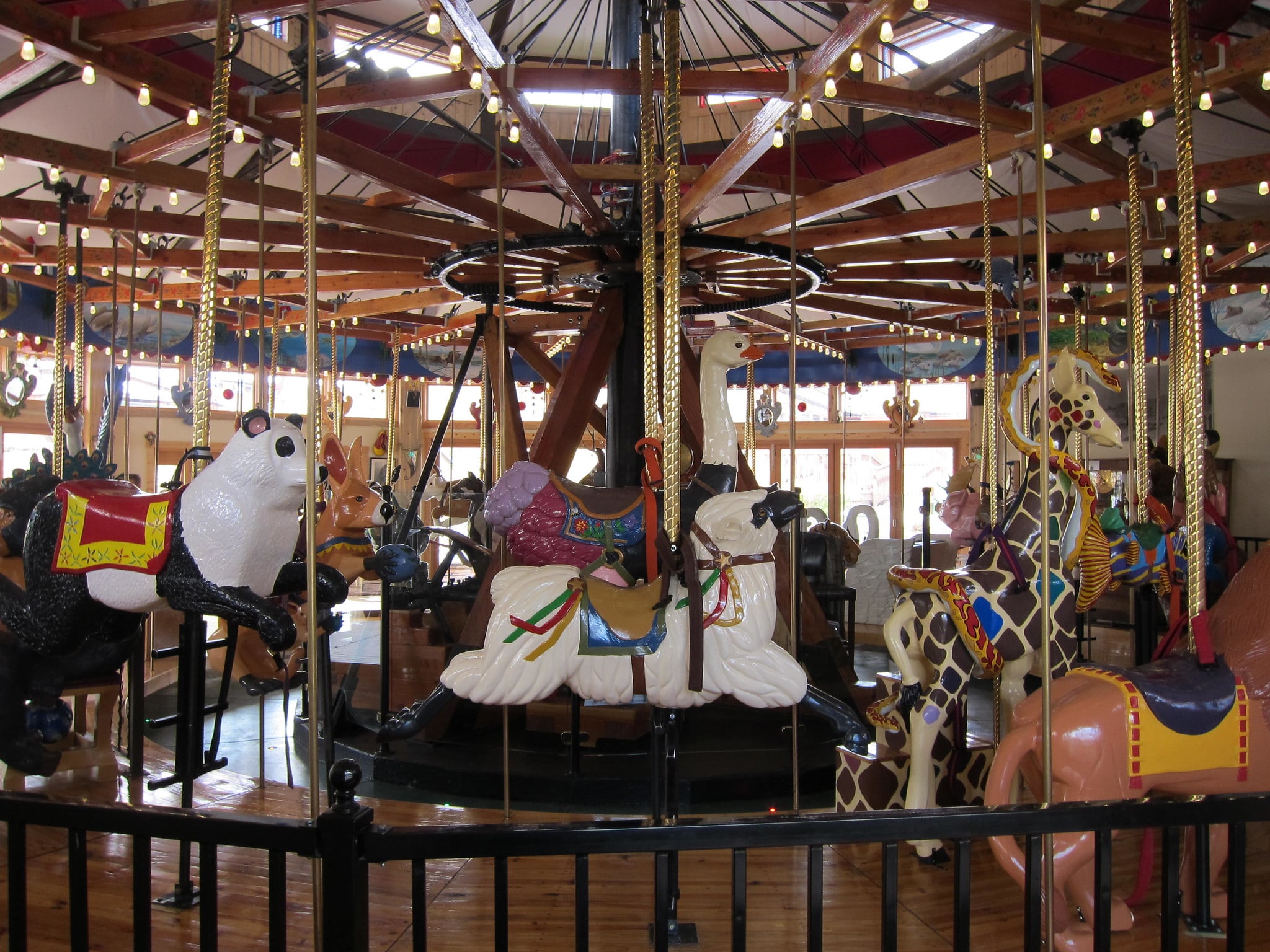 Fishing, camping, skiing, and exciting events keep people passing through all year. It's also located on the Peak to Peak Highway, which leads 41 miles north to Estes Park or 18 south to Black Hawk.
It's home to a number of excellent festivals, two of the most popular being the Frozen Dead Guy Days in March and NedFest in August. The indie music scene is especially popular, with concerts held nearly every week in the summer. There is a local skate park that fills up in the warmer months, as well as easy access to a number of recreation areas.
History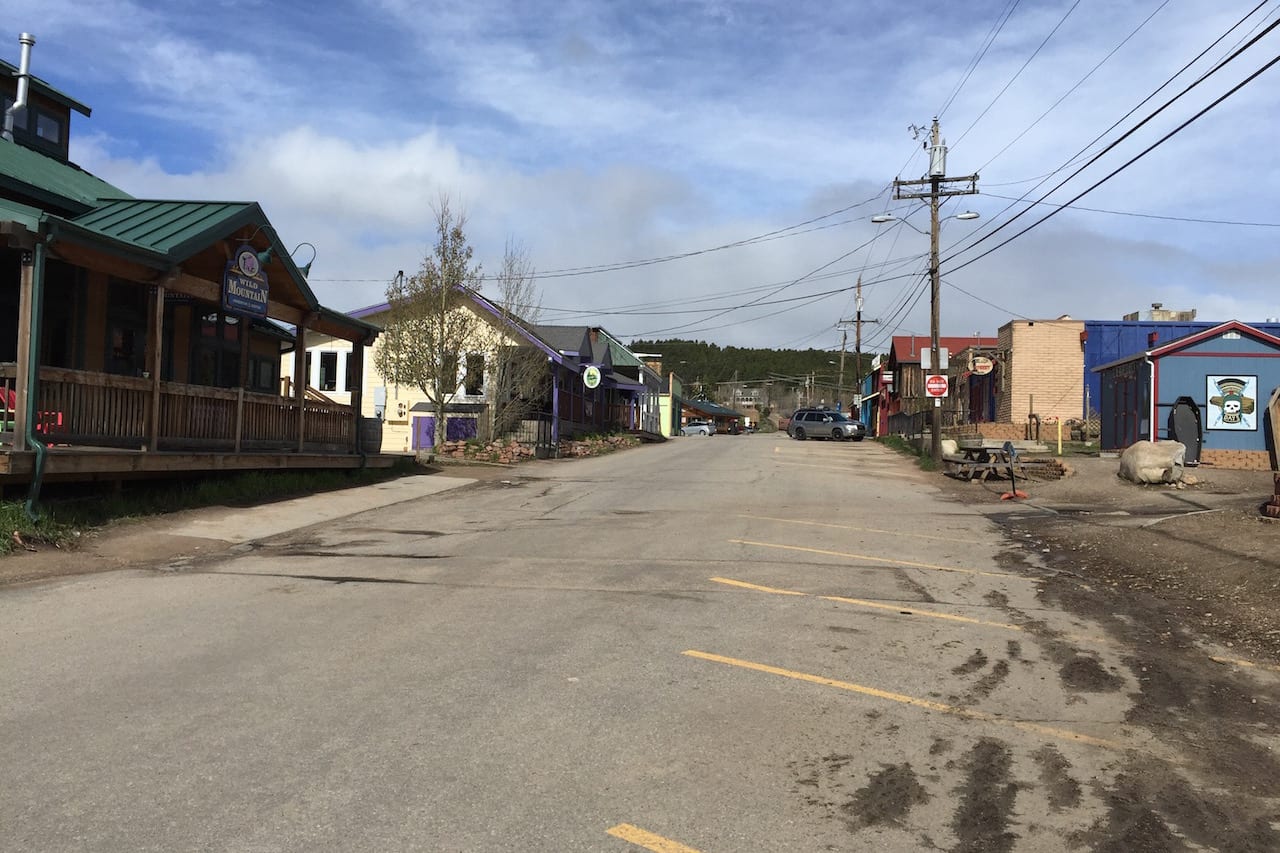 Nederland is one of the smaller towns in Colorado, but it's also one of the most interesting ones. The town began as a trading post between Ute Indians and European settlers during the 1850s, and then shortly after became a mining town. Nederland is now known for sports, music, and its absolutely picturesque scenery.
Geologically, the whole area of Nederland used to be a valley formed by glaciers. The Ute and Arapahoe tribes were the original settlers of the region. Because of the relatively flat land with good water access, it became an excellent hunting and settling ground. During summers, tribes would travel the high terrain to feed their cattle.
By the 1850s, the town had been converted into a popular trading post. Though the Nederland area had been settled for quite a while, it wasn't until 1874 that it was formally incorporated.
Initially, they named the town Dayton. Then, it was changed to Browns Crossing. The third name was "Middle Boulder" because the creek that runs through town eventually turns into Boulder Creek.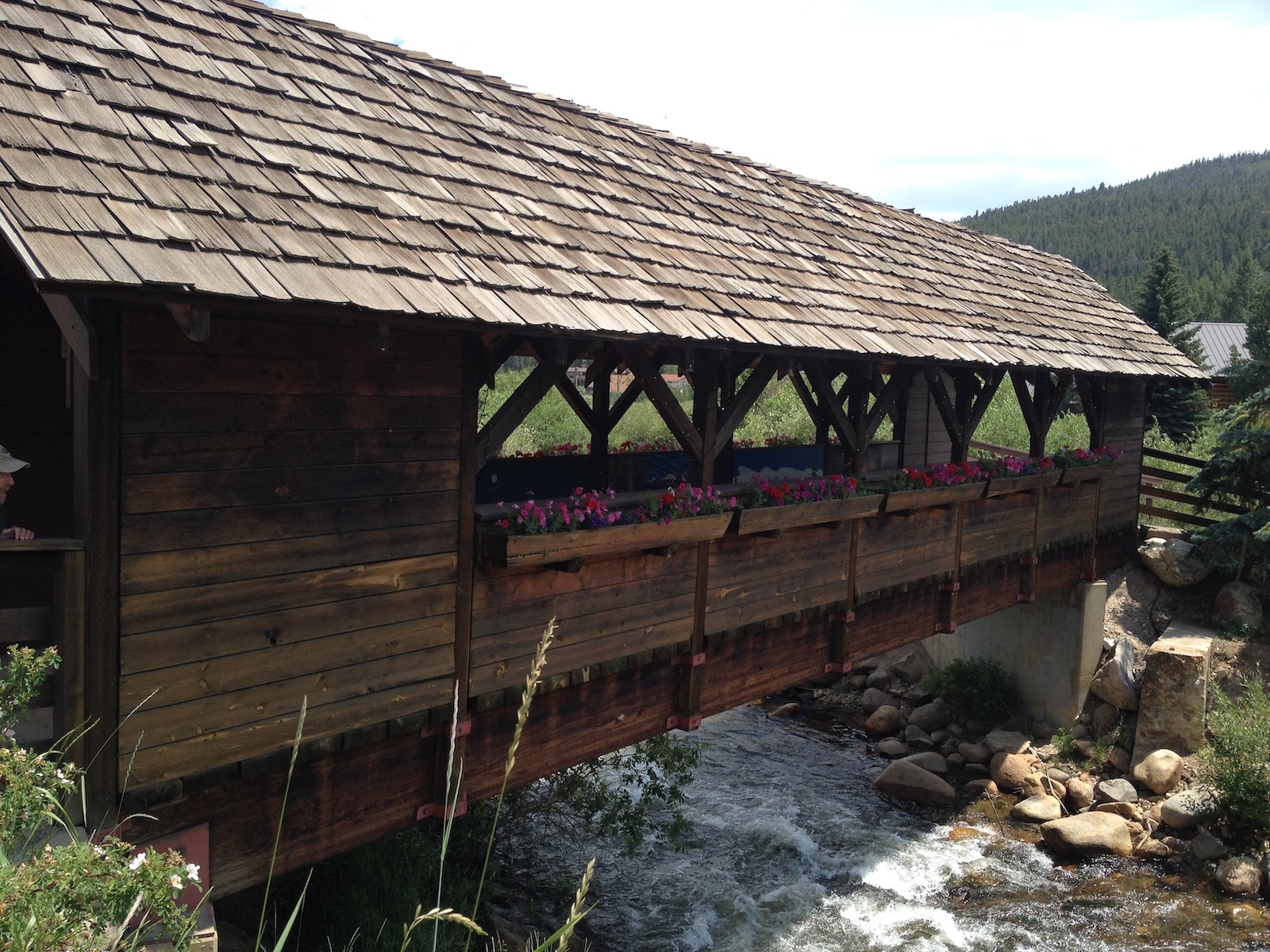 However, the most significant change in the town's name happened when a large local mine was sold to the Mining Company Nederland from the Netherlands. "Nederland" meant low land, so it's a little ironic to call the area by this name since it's one of the areas in higher elevation areas in Colorado. Nonetheless, it stuck and became the official name in the incorporation documents.
In its pioneering era in the 1870s, mining became a primary industry in town. There was a decline in the 1890s, but the town experienced its second wind when Sam Conger found tungsten in the northern and eastern parts of Nederland.
Conger knew how valuable steel will be in America and this began the massive streak of success in town. By 1916, the population increased to about 3,000. Trains and cars were also introduced.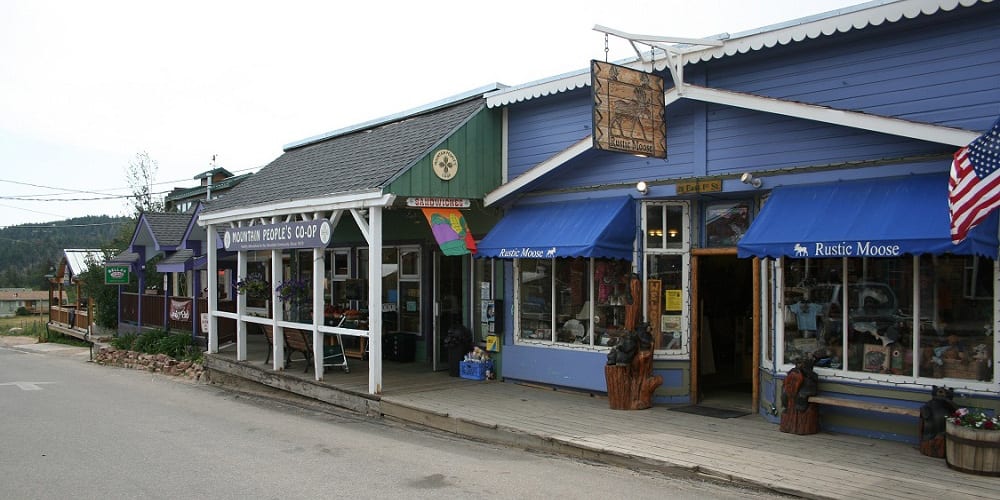 In the 1960s, the town's community experienced a cultural shift. People from all over Colorado started coming in. "Hippies" were traveling with their vibrant music and casual lifestyle. Most of the traveling folks settled in town for good.
Now, Nederland has become a solidified hub for local produce, entertainment, and leisure. They also host popular annual events like the NedFest and the Frozen Dead Guy Days, previously featured in the New York Times.
Main Attractions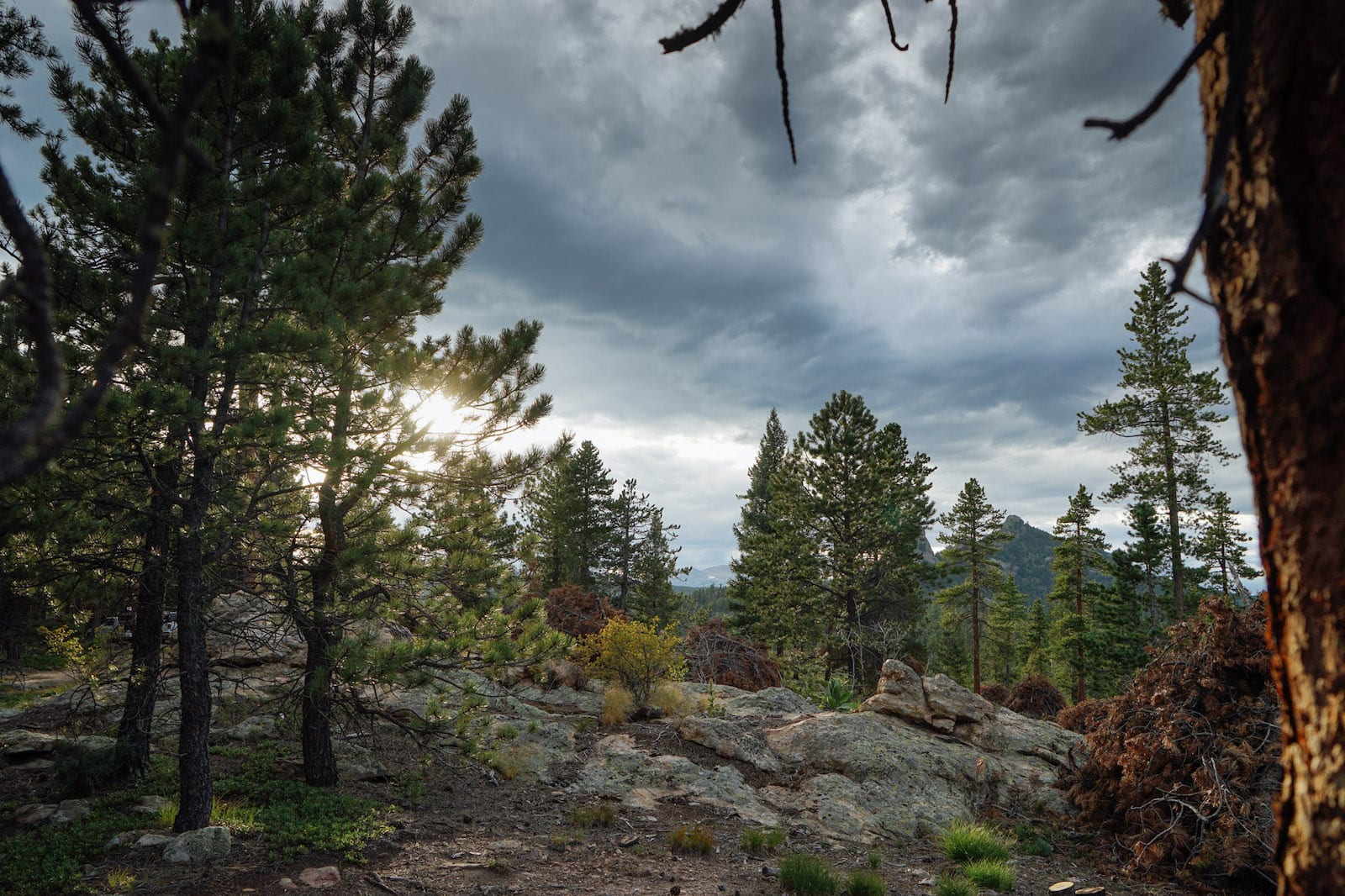 Roosevelt National Forest – Nederland has nearby access to a number of excellent locations in the Roosevelt National Forest. From hiking and biking trails to 4×4 roads, camping, fishing, and hunting, there's a lot of outdoor space to enjoy.
Eldora Mountain Resort – 680 acres of exciting and affordable skiing. It's easy to reach the ski area, only 10-15 minutes from town. There's a nice mix of beginner, intermediate and expert terrain.
Barker Reservoir – Nederland's lake sets a gorgeous backdrop to the town. It's open to fishing, but not boating. It's perfect for strolling around and enjoying the expansive views.
Brainard Lake Recreation Area – Another beautiful lake and the most popular spot in the Boulder Ranger District. The area includes a campground, is open for hunting and fishing, and has plenty of backpacking and hiking trails.
Read about the top things to do near Nederland.
Recreation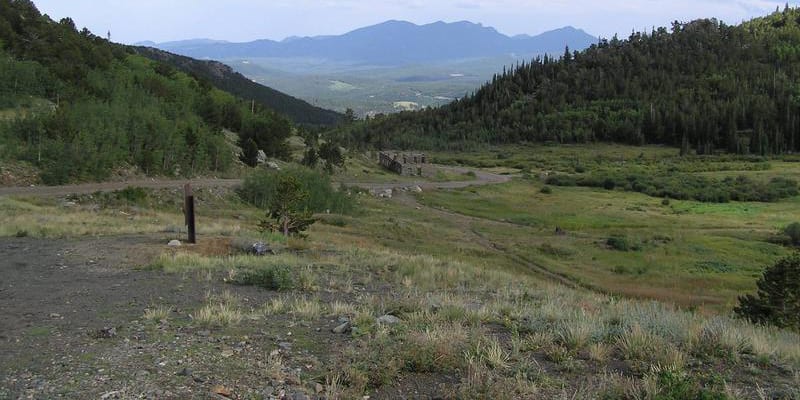 Camping –
Caribou Open Ranch is located in the Arapaho National Forest near the old Caribou ghost town. It is a free dispersed camping area with 11 numbered sites. Take CO Highway 72 west out of Nederland. In nearly a mile from the traffic circle, head west on County Road 126. Follow for 5 miles to Five Points (a 5-way intersection). Numbered sites are located within 1.5 miles of Five Points.
West Magnolia offers free camping and eight miles of multi-use trails. It's located only two miles out of town via Highway 72.
Pawnee Campground at Brainard Lake Recreation Area has developed campsites and is open July to September. They also have dispersed camping north of the South St Vrain Creek.
Read about the camping near Nederland and Boulder.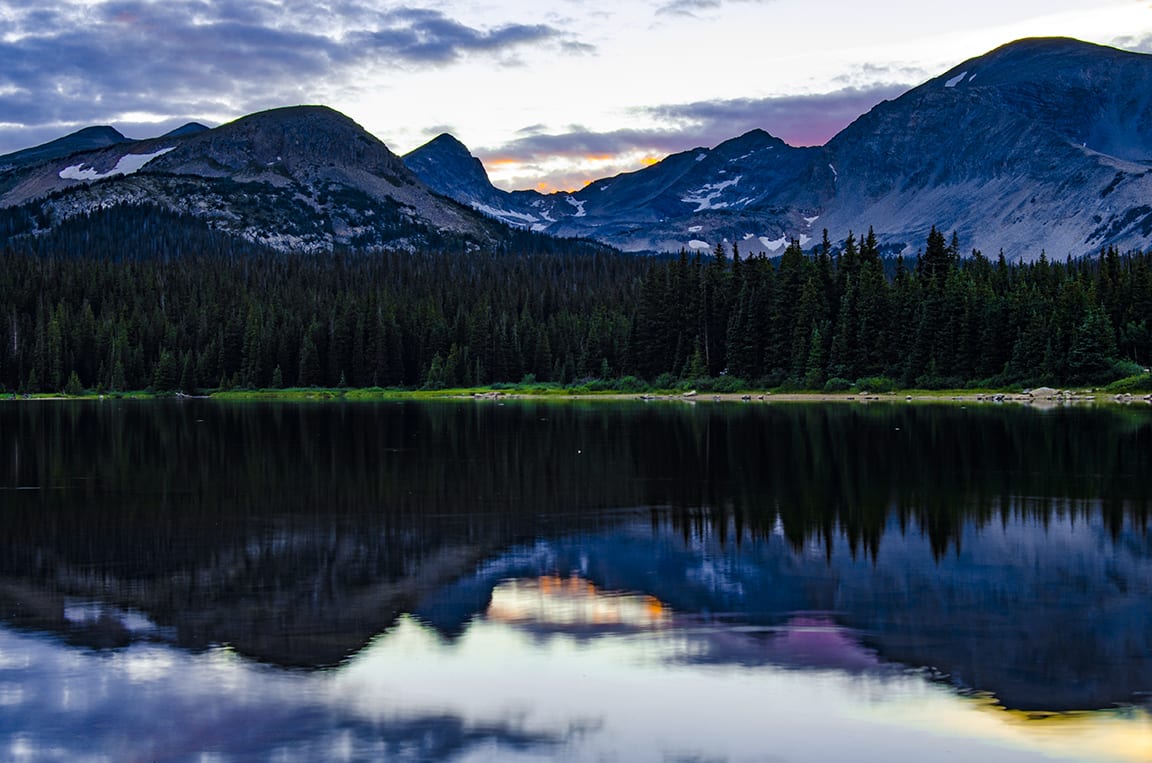 Fishing –
Fishing is great at Barker Reservoir located in town, the lake is stocked with trout, tiger muskie, and kokanee salmon. It rarely ever freezes, making it the perfect fishing spot year-round.
You can also fish Brainard Lake with a non-motorized boat or from the shore. Trout are common.
Hiking – The James Peak Wilderness, Indian Peaks Forest, Rocky Mountain National Park, and Roosevelt National Forest are all nearby with endless trails to explore.
Accommodations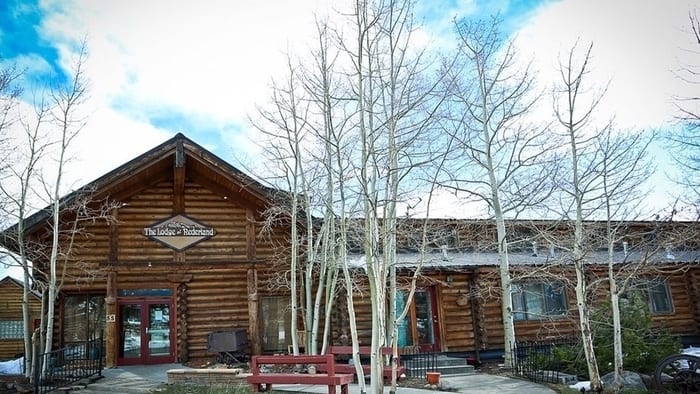 This section contains referral links. If you click through and take action, we may receive a commission, at no additional cost to you. 
Goldminer Hotel – Still standing in an original house from 115 years ago, this hotel has 5 main suites. There is also a community table to eat a freshly prepared breakfast each morning!
The Boulder Creek Lodge – This lodge is perfect for any type of traveler, with a prime location in the heart of downtown and modern amenities like a fitness center and jacuzzi.
Read about the best hotels in Nederland or if you want something more secluded, read about the cabins to rent near Boulder, Lyons, and Nederland.
Dining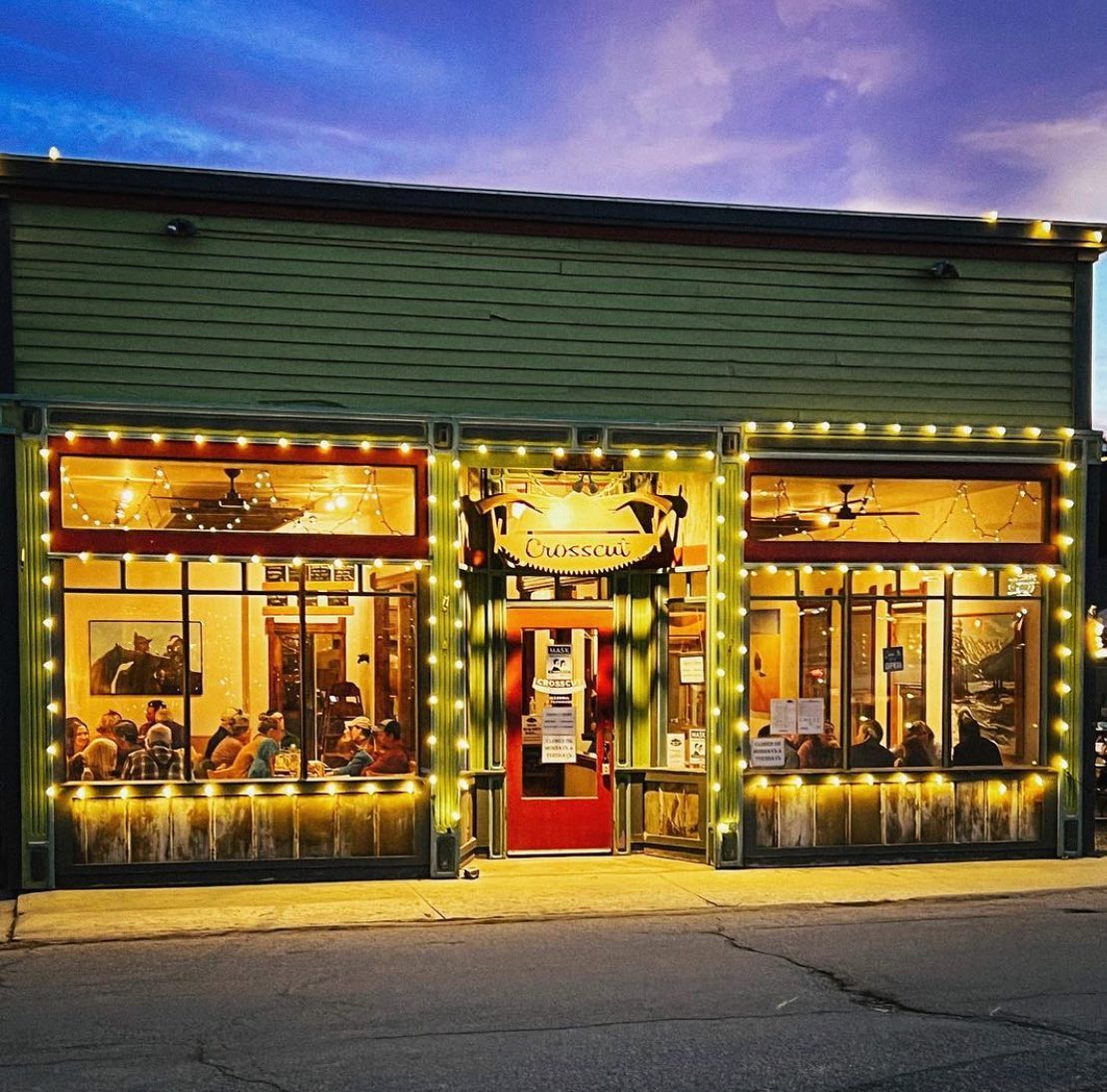 Wild Mountain Smokehouse – This spot has excellent barbecue, beers, and a robust happy hour.
The Dynamite Shack – Serving up unique plates such as pancake tacos, chimichurri burgers, and fresh squeezed lemonade, this place is guaranteed to be filled with flavor.
Crosscut Pizzeria & Taphouse – Stop by this cozy pizzeria for wood-fired pizzas, fresh salads, and lots of beers on tap.
Special Events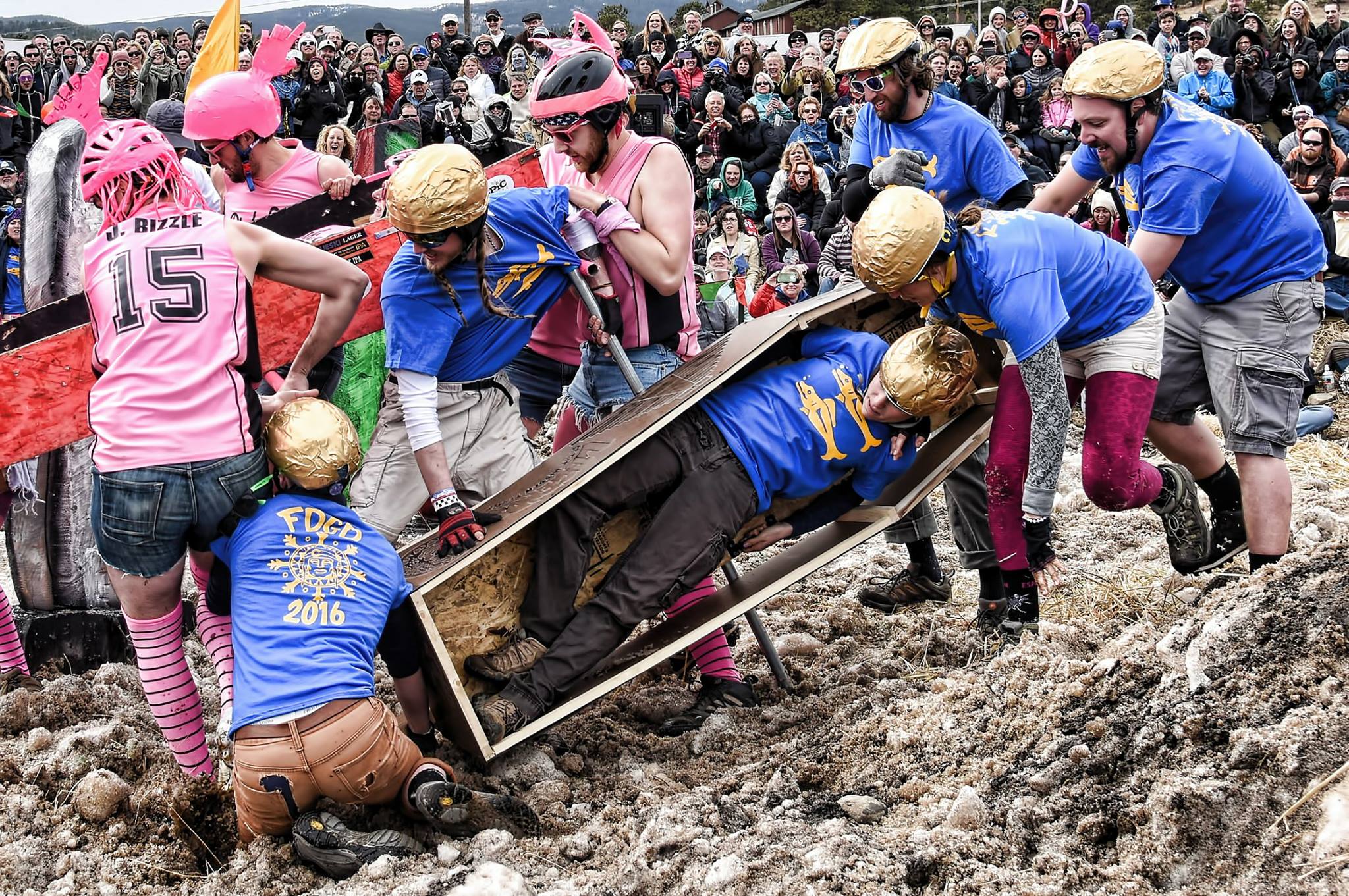 Mar – Frozen Dead Guy Days – Weekend party in early March, paying tribute to Grandpa Bredo Morstoel, who is cryogenically frozen in town. It's the biggest party of the year, with food, music, a polar bear plunge, and lots of competition, like the coffin races. The New York Times named FDGD in its Top 10 Best Parties of the Winter, alongside the likes of New Orleans' Mardi Gras and Carnival in Rio de Janeiro.
May – Nederland Farmer's Market – Get your fresh produce fix on biweekly Sundays in the parking lot at 80 E 2nd St.
Jun – High Peaks Art Festival – Free arts festival held in late June. Live music, local food, art workshops, and art shows.
Jul – Fourth of July – Begins with a parade down the main street, followed by music in Chipeta Park, and concluded by an impressive fireworks show over Barker Reservoir.
Sep – Neder-Nederland Race – September 5k and 10k race through town and the surrounding valley. A post-race party is held with food, drinks, and music.
Sep – NedFest – Epic two-day music festival and one of the favorites in Colorado.
Oct – Oktoberfest – 25-mile Mountain Bike "fondo style" event and Bavarian celebration.
Read more about the top events in Nederland.
Getting There
From Denver, you can choose three different routes to be in town in around an hour and the drive is scenic! Try I-70 west to Black Hawk and then take CO-119 to Nederland. Then on the way back take either Highway 72 east to CO-93 in North Golden, or CO-119 out towards Boulder and back on Highway 36.
Activities near Nederland
Cross Country Skiing:
Federal Lands:
Ghost Towns:
Ice Skating: 
Hot Springs:
Landmarks:
Museums:
Public Parks:
Scenic Drives:
Ski Areas:
State Parks:
Towns:
Wine Tastings:
Visit the town's official website.
Latest in Nederland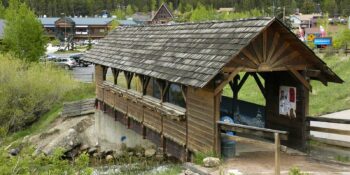 Nederland, Colorado, is one of Boulder County's most unique and eclectic, mountain communities. Nestled at 8,228…