In the small mountain town of Nederland, the Carousel of Happiness, one of the last carousels in the country with hand-carved wooden animals, sits in the Caribou Village Shopping Center, off of Colorado Highway 119.
The ride features 56 different animals (35 of which can be ridden) and is located in an indoor building that protects the ride from the weather. A blend of entertainment and art, the community is so proud of this feature that locals invested nearly $700,000 to keep the ride operating and adequately housed.
History
While the Carousel of Happiness made its grand debut in 2010, the ride components are much older and hold a unique history.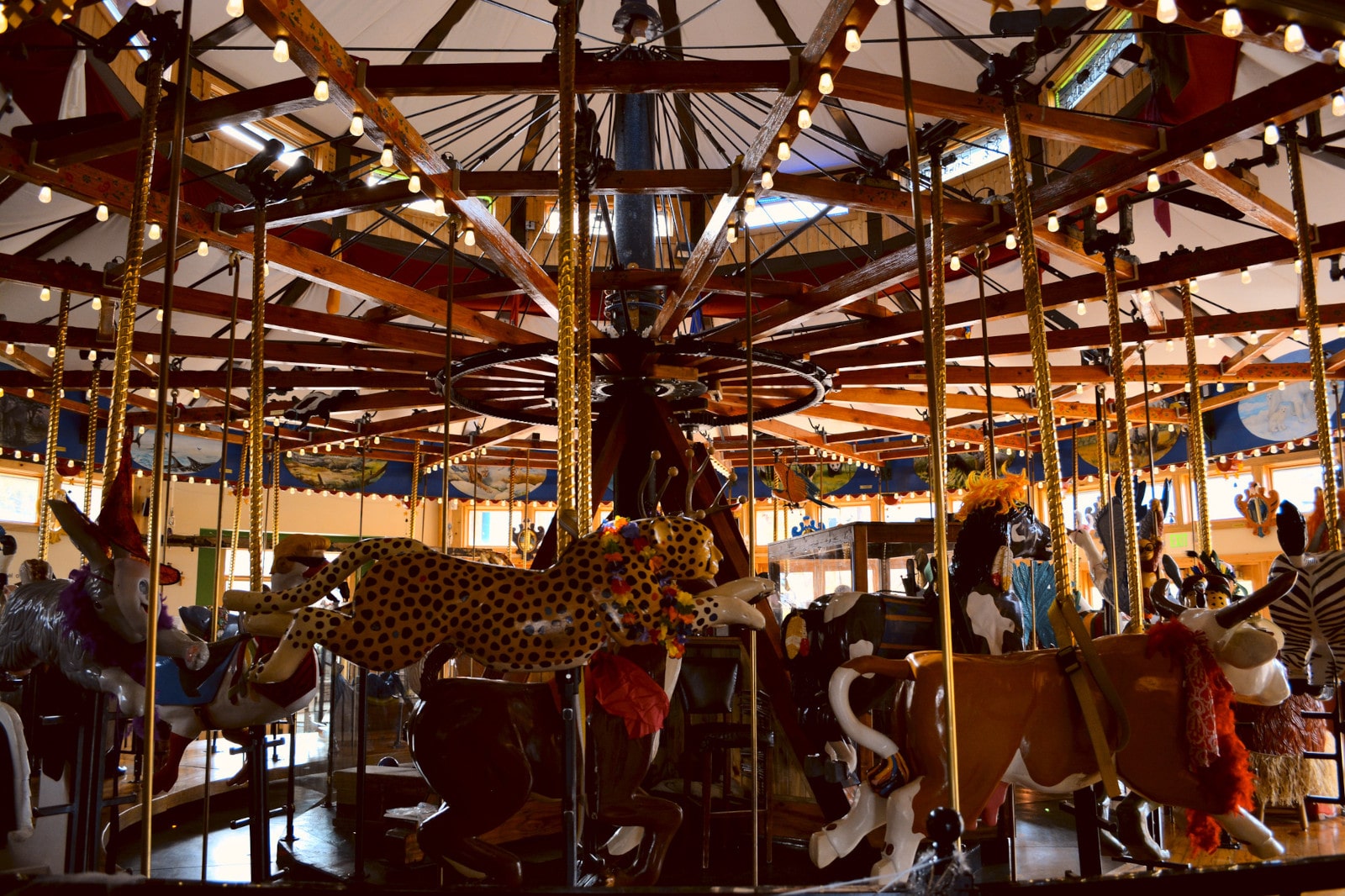 The platform of the carousel was built in 1910 for the Saltair Amusement Park by the beach in Great Salt Lakes, Utah. The carousel operated for nearly five decades, surviving wind storms, fires, and having a rollercoaster collapse on top of it. After the park went bankrupt in 1959, and the carousel became the property of the Utah State Training School.
In 1986, Vietnam War veteran Scott Harrison jumped at the opportunity to purchase the old carousel's skeleton, deciding to take on the project of carving new animals for the ride. Harrison had a small music box with an image of a carousel that he had taken with him overseas, and it inspired him to create his own meaningful amusement ride for his hometown of Nederland.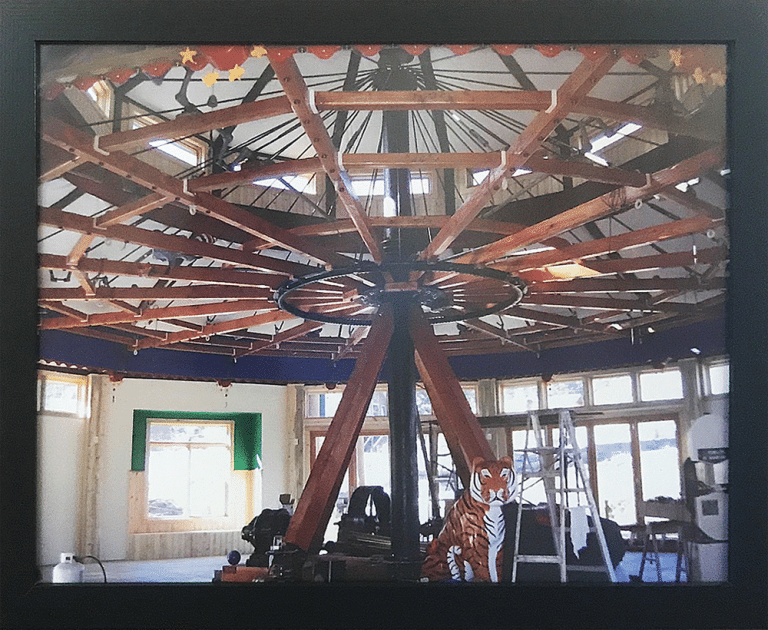 Over the next 26 years, he learned to carve wood and breathed new life into the old carousel. A fun fact about the Carousel of Happiness is that it plays the song "Tristesse" by Chopin, a tune that brought comfort to Harrison during the war's darker days.
The Carousel
In addition to the attraction, people interested in old-fashioned rides can visit the history exhibit in the carousel room. There is a restored band organ facade upstairs as well as a puppet theater with a handful of cloth characters for youngsters and their families. Visitors can also watch the century-old gears of the carousel turn from this area.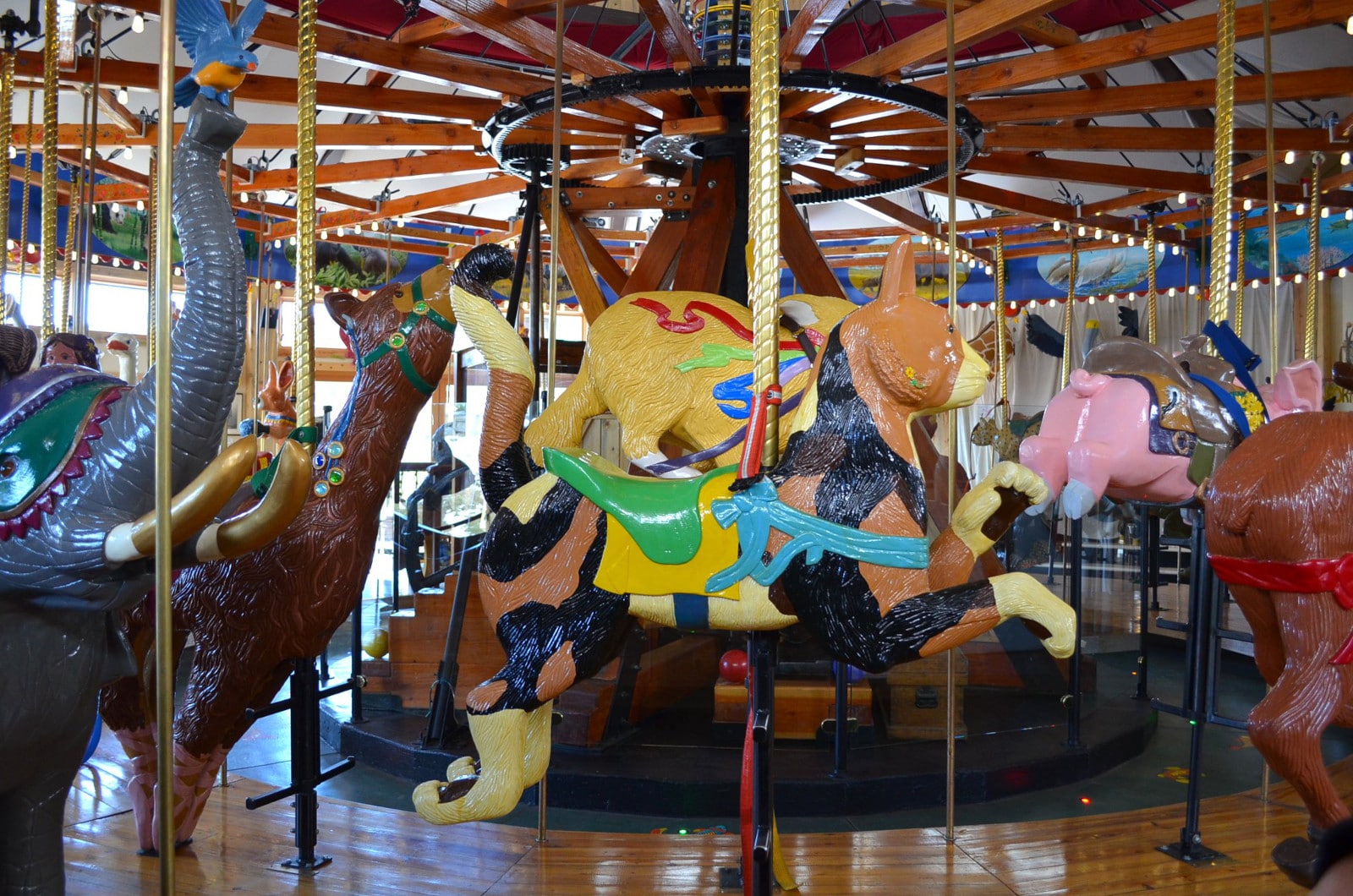 The "Story Catcher Booth" in the building offers visitors and their friends an opportunity to tell one of their own stories in a sound booth. Using professional equipment, visitors can choose to receive a digital copy of their story to keep and share.
For those looking for a special place to host their next event, the Carousel of Happiness party room can seat up to 12 people and be rented out for weddings, birthdays, retirements, and more. The entire carousel itself may also be rented 'after hours' and can accommodate up to 100 people with unlimited rides, tables, chairs, and tablecloths.
The Carousel of Happiness in Nederland is a great place to spend a bit of time with the family. Boasting a century-long history, this amusement ride is the perfect addition to any weekend adventure!
Details
Address: 20 Lakeview Dr, Nederland, CO 80466
Phone: 303-258-3457
Season: Year-round
Hours: Friday-Sunday | 11 AM – 5 PM
Website: carouselofhappiness.org