Surrounded by the Roosevelt National Forest and Rocky Mountain National Park, most visitors come to Allenspark, CO to admire its beautiful scenery. Allenspark has made a name for itself with its proximity to to Colorado's most popular national park.
Located at the park's southeast corner, Allenspark sits along the beautiful Peak to Peak Scenic Highway. 12 miles south of Estes Park, this small town provides more than just easy access to Rocky Mountain National Park. It offers several opportunities horseback riding, fishing, hiking, and cross-country skiing in the winter.
It reported a population of 528 residents in 2010. Allenspark resides in Boulder County at 8,504 feet of elevation.
Main Attractions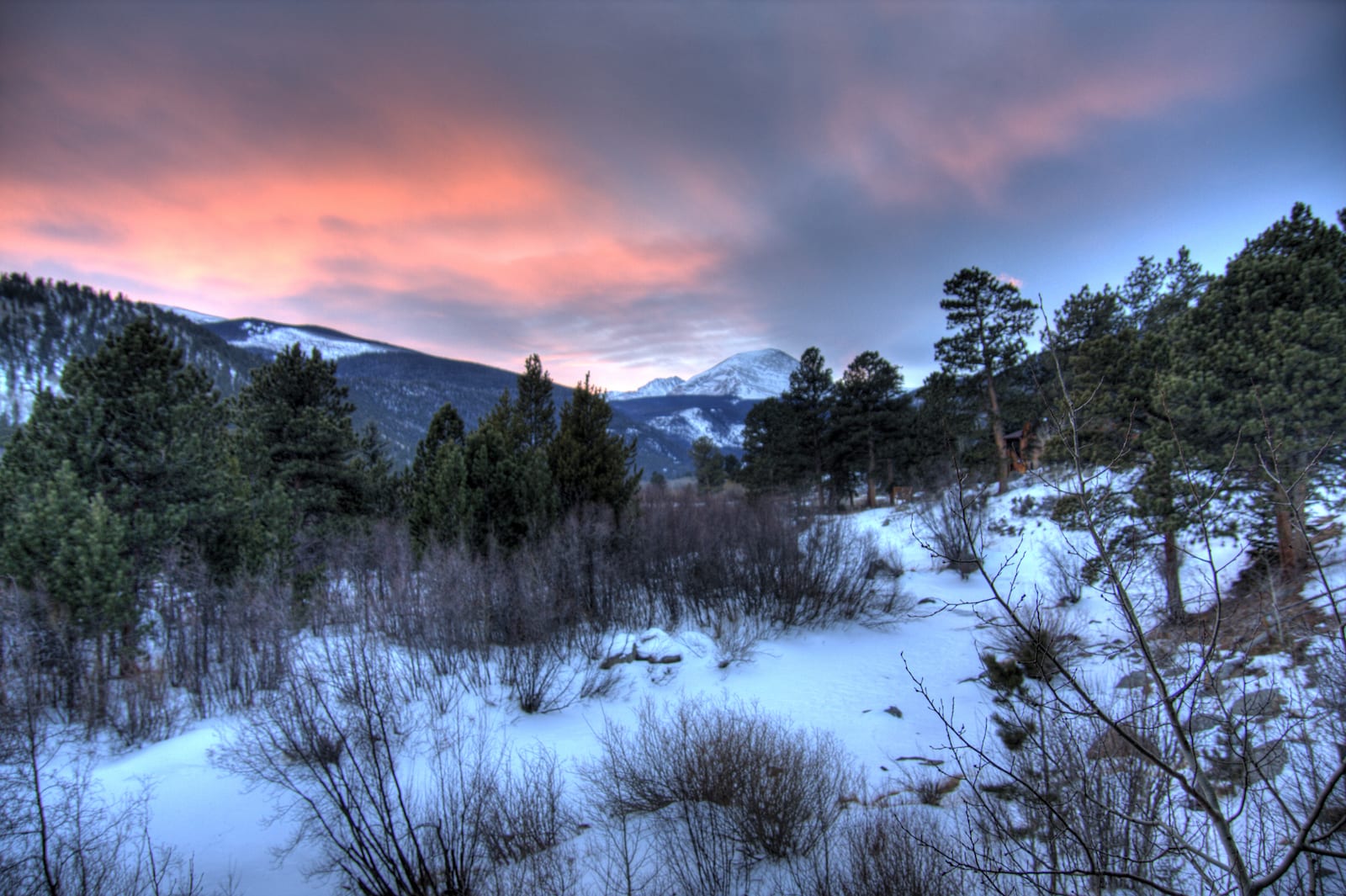 Rocky Mountain National Park – While Estes Park is known as the gateway to Rocky Mountain National Park, Allenspark short distance of 15 miles makes this small town a nice alternative to the often crowded and touristy Estes Park.
Peak to Peak Scenic Byway – Extending over 59 miles, the Peak to Peak Scenic Byway takes road trippers through some of Colorado's most stunning landscape. From the gambling towns of Black Hawk and Central City to Estes Park, there is plenty to see. And Allenspark is one stop you will want to make along the drive.
Saint Malo's Chapel on the Rock – Maybe one of the most photographed landmarks in Colorado, Saint Catherine of Siena, or better known as Chapel on the Rock, is one of Allenspark's biggest attractions. The picturesque chapel sits atop a large formation with layers of dense forest and mountain peaks as its backdrop. You'll want to bring your camera for this one.
Recreation
In addition to visiting nearby Rocky Mountain National Park, there are plenty of opportunities for hiking, biking, horseback riding, and fishing closer to town.
Camping: There are several campgrounds located close to Allenspark that include the Olive Ridge Campground, the Meeker Park Overflow Campground, Peaceful Valley, and Camp Dick campgrounds.
Read about the camping near Allenspark and Lyons.
Accommodations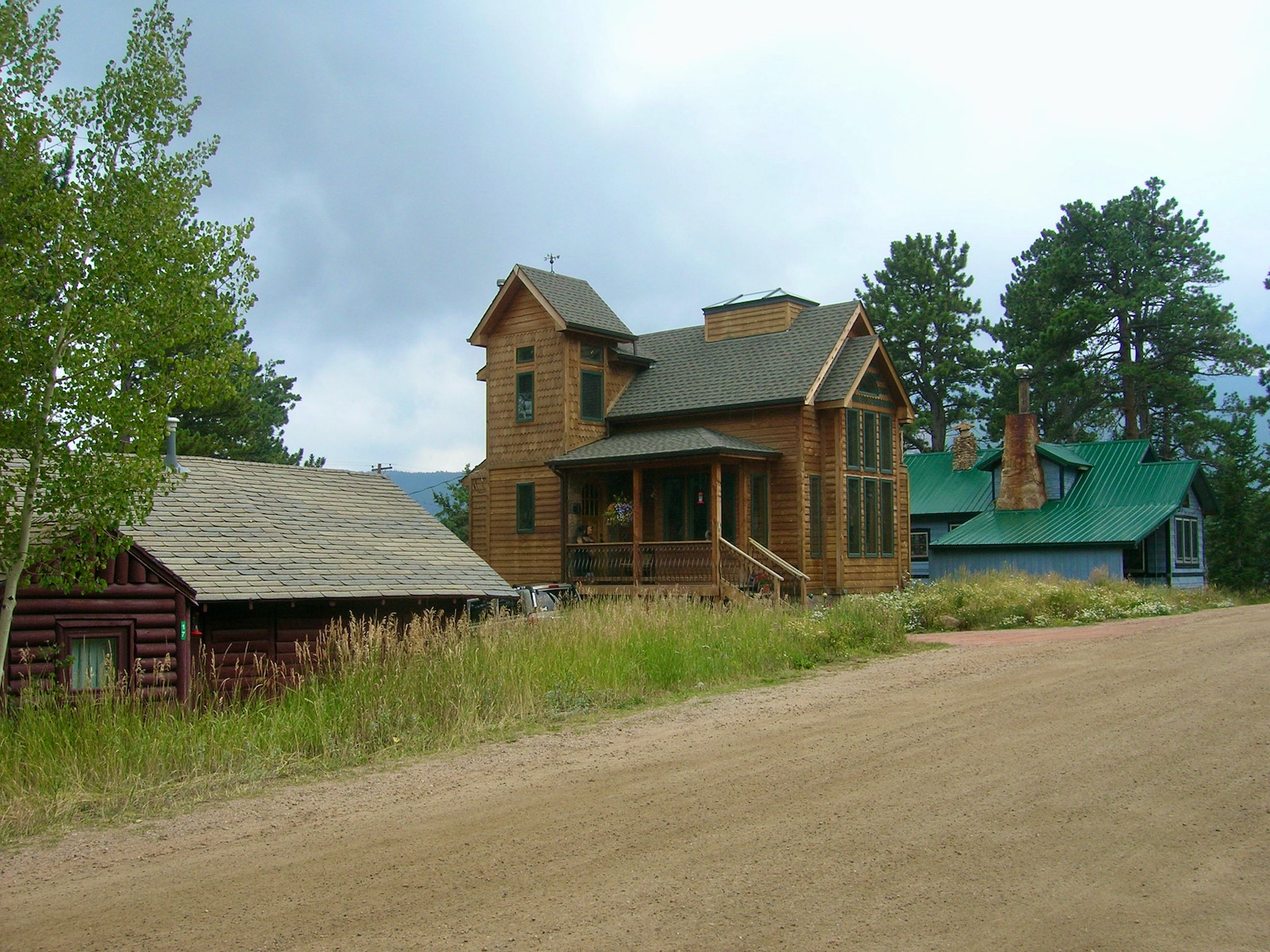 Hotels and lodging:
Special Events
While there are no special annual events held in Allenspark nearby Estes Park offers plenty to plan your year around.
Activities near Allenspark
Federal Lands:
Landmarks:
Scenic Drives:
Towns:
Latest in Allenspark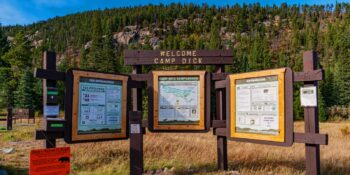 The Roosevelt National Forest is loaded with camping around Allenspark, CO, just west of Lyons. Everything…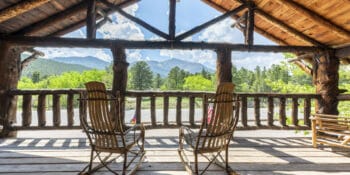 Only fifteen miles south of Estes Park and the eastern entryway to Rocky Mountain National Park…