Surrounded by the Roosevelt National Forest and Rocky Mountain National Park, most visitors come to Allenspark, CO to admire its beautiful scenery. Allenspark has made a name for itself with its proximity to Colorado's most popular national park.
Located at the park's southeast corner, Allenspark sits along the scenic Peak to Peak Scenic Highway. 12 miles south of Estes Park, this small town provides more than just easy access to Rocky Mountain National Park. It offers several opportunities for horseback riding, fishing, hiking, and cross-country skiing in the winter.
It reported a population of 464 residents in 2020. Many households and businesses are only active in the warmer months. Allenspark resides in Boulder County at 8,504 feet of elevation.
History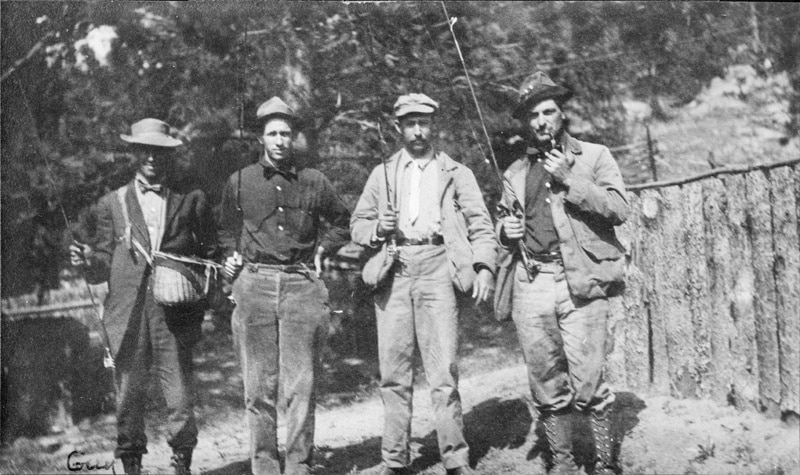 The first miner who settled in the area, Alonzo Allen, became the town's namesake moving forward. In every sense, the area was in fact a park, as it is a meadow surrounded by towering mountains. Allen originally claimed land along the St. Vrain River before moving to Allenspark to run cattle and start a homestead.
After Allen died in 1864, the town's population was mostly composed of ranchers and farmers for the next few decades. Once the Gold Rush had a small resurgence in the early 1900s, a local mining company gathered many investors to support the exploration of the area. However, it turned out to be useless and the tourism sector instead became a large source of income for Allenspark.
It was mostly a popular summer destination due to the lack of easy access during the winter months. Today, a handful of residents occupy the town year-round, thanks to improved roads and technology making transportation easier. Many businesses are only opened seasonally, reminiscent of the earlier days.
Main Attractions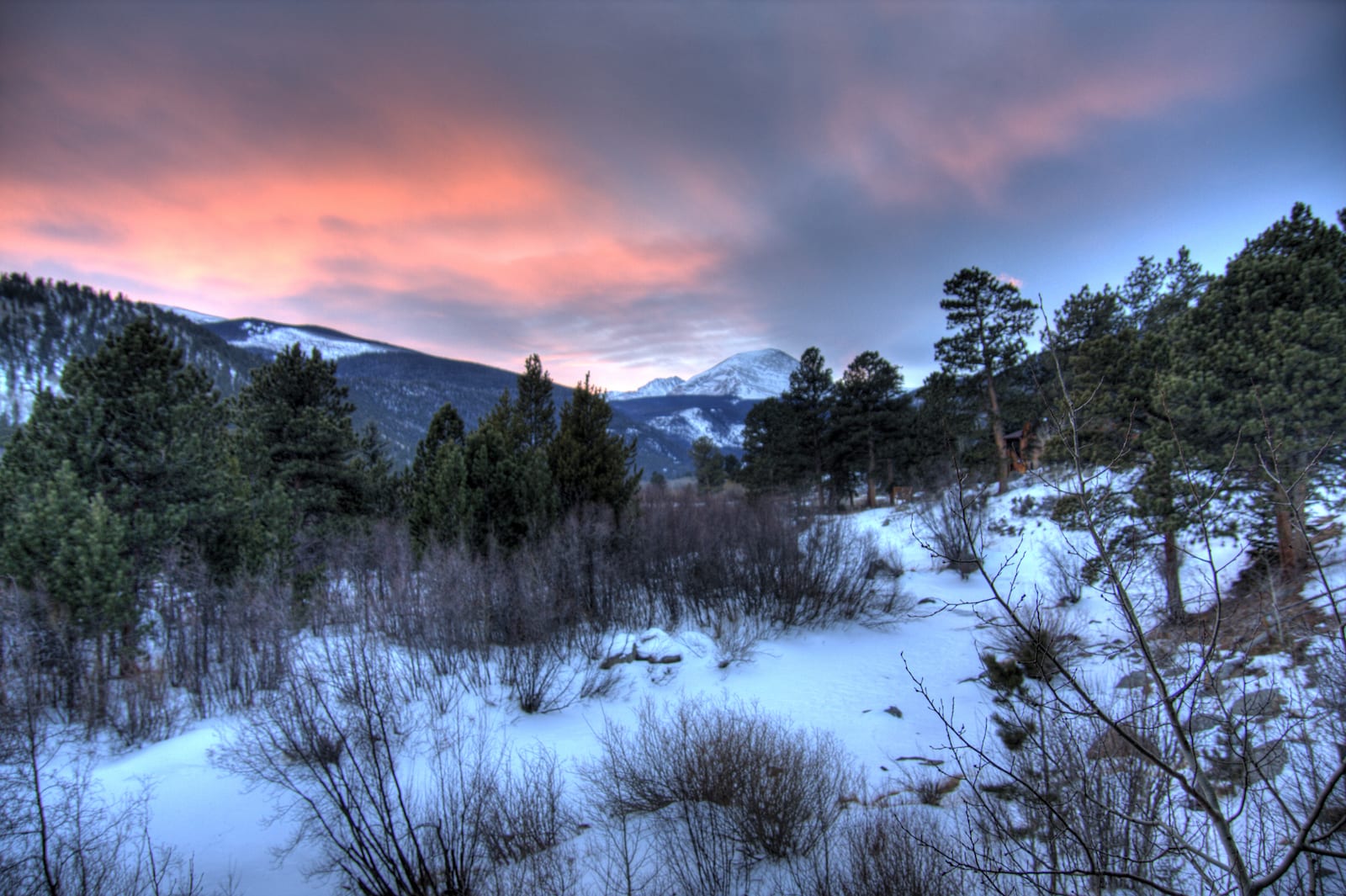 Rocky Mountain National Park – While Estes Park is known as the gateway to Rocky Mountain National Park, Allenspark is only a short distance of 15 miles from Estes and is a nice alternative to the often crowded and touristy town. Enjoy a more peaceful stay while you explore Colorado's most popular national park.
Peak to Peak Scenic Byway – Extending over 59 miles, the Peak to Peak Scenic Byway takes road trippers through some of Colorado's most stunning landscapes. From the gambling towns of Black Hawk and Central City to Estes Park, there is plenty to do and see. Allenspark is one stop you will definitely want to make along the drive.
Chapel on the Rock at Camp St. Malo – One of the most photographed landmarks in Colorado, Saint Catherine of Siena, or better known as Chapel on the Rock, is one of Allenspark's biggest attractions. The picturesque chapel sits atop a large formation with layers of dense forest and mountain peaks as its backdrop. You'll want to bring your camera for this one.
Recreation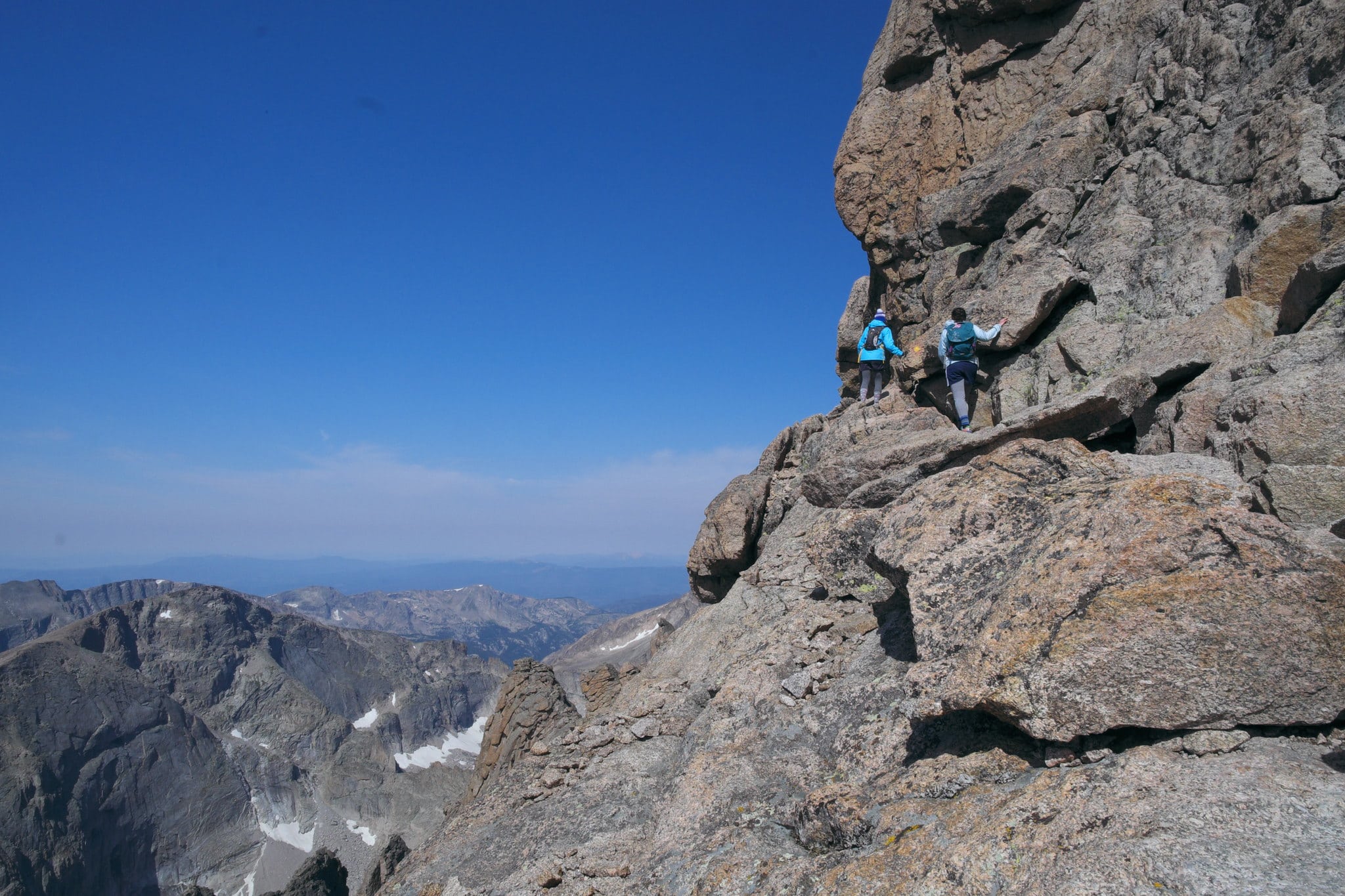 In addition to visiting nearby Rocky Mountain National Park, there are plenty of opportunities for hiking, biking, horseback riding, and fishing closer to town.
Camping –
Fishing – Ralph Price Reservoir is about an hour away from Allenspark and requires a hike to access, but anglers will find trout and splake from the shore of the reservoir.
Hiking – 
Accommodations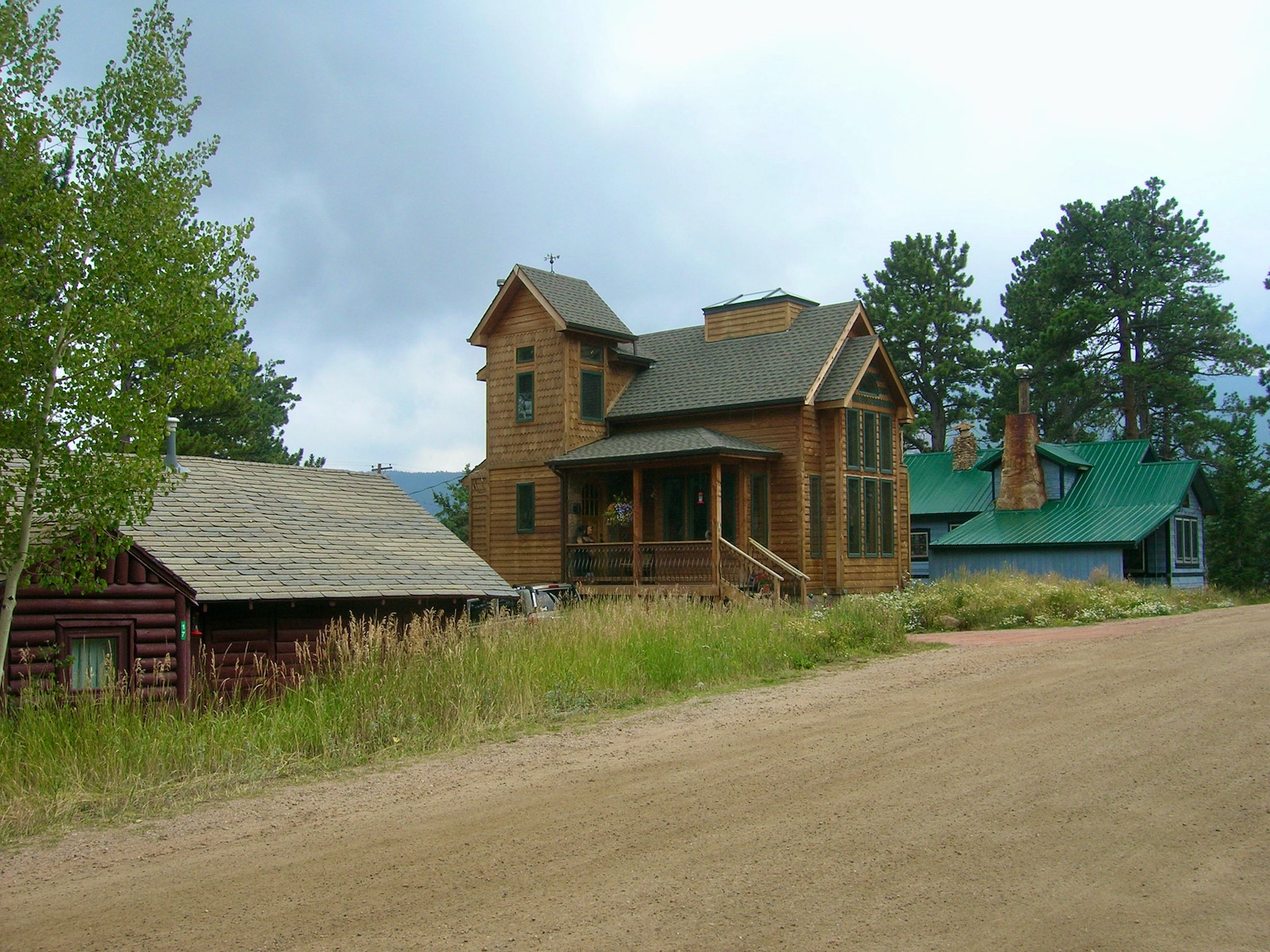 Allenspark Lodge B&B – Curl up at this warm and cozy B&B nestled in a historic log cabin. They are known for the great hot breakfasts served each morning, and there are 11 room options to choose from.
Meeker Park Lodge – The perfect spot to escape away into nature, this lodge is surrounded by the Roosevelt National Forest, providing ample options for hiking and horseback riding. The lodge itself has a gift shop, horse stable, and a small restaurant.
Seven Keys Lodge – Situated at the perfect distance between Estes Park and Allenspark, Seven Keys is a unique and historic accommodation. The property features a popular tasting room and key room, which displays over 30,000 keys for guests to explore.
Read about the best hotels in Allenspark.
Dining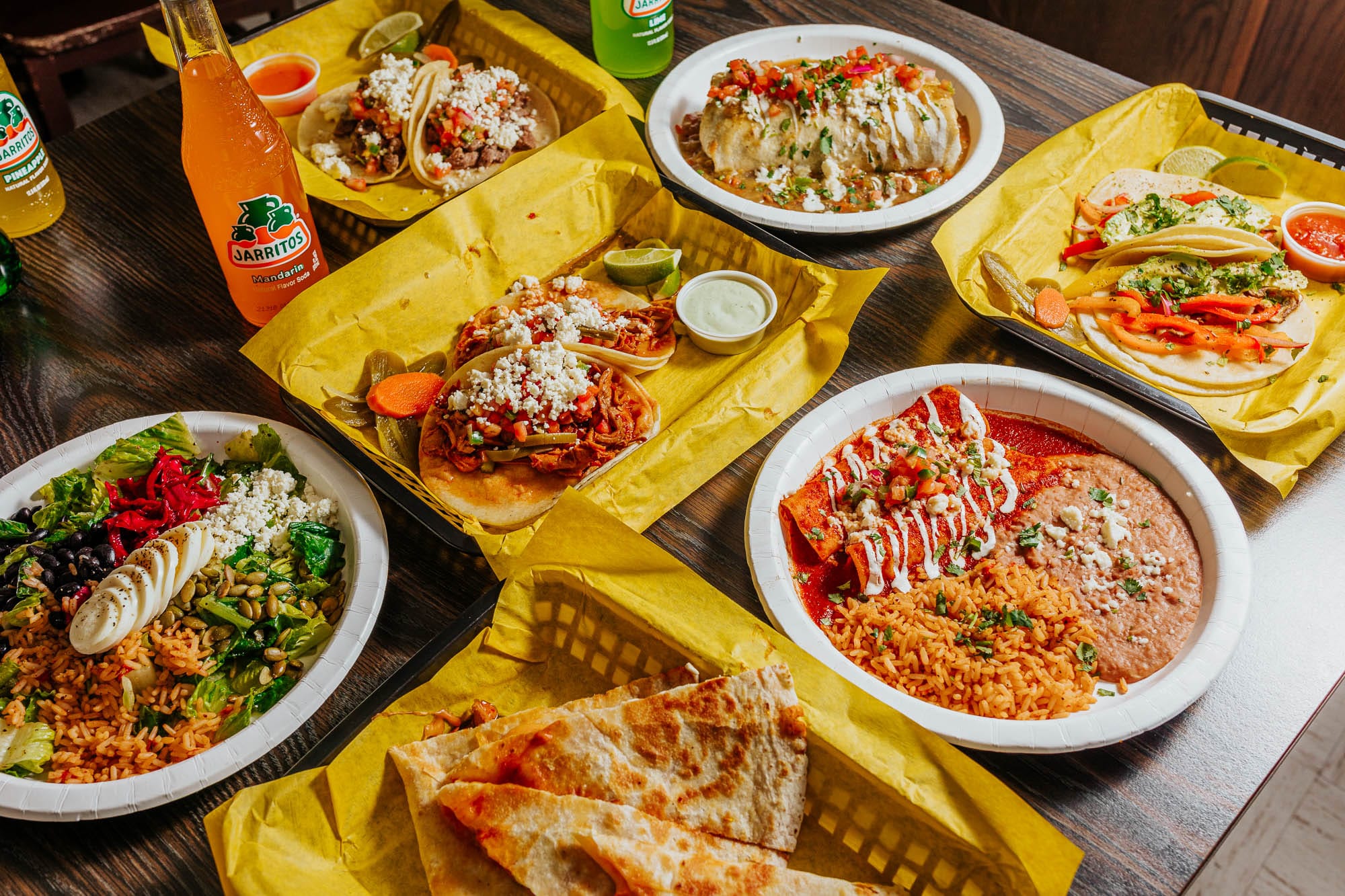 Rock Creek Tavern & Pizza – Right in the heart of Allenspark, this locally owned pizzeria is a good option for a filling lunch or dinner after a day of exploring. They offer pizza, sandwiches, and an assortment of homemade sides.
Cliff Side Tacos – High-quality, fast-casual Mexican spot to grab a la carte tacos and burritos.
Meadow Mountain Cafe – Cozy eatery serving up hearty breakfast and brunch.
Special Events
While there are no special annual events held in Allenspark, nearby Estes Park offers plenty to plan your year around.
Activities near Allenspark
Federal Lands:
Landmarks:
Scenic Drives:
Towns:
Latest in Allenspark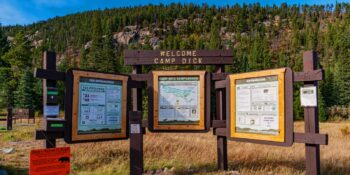 The Roosevelt National Forest is loaded with camping around Allenspark, CO, just west of Lyons. Everything…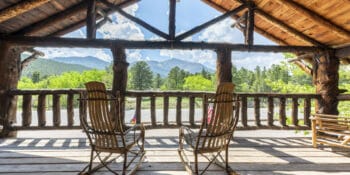 Only fifteen miles south of Estes Park and the eastern entryway to Rocky Mountain National Park…