Only fifteen miles south of Estes Park and the eastern entryway to Rocky Mountain National Park (RMNP), sits the alpine retreat of Allenspark. It's popular year-round for nature seekers and has a few special lodging options.
Most of the hotels in Allenspark are in the form of vacation rentals, cabins, lodges, and bed and breakfasts. While the town is most visited in summertime, the winter provides its own unique solitude and activities.
Positioned on CO-7, the Peak-to-Peak Byway, Eldora Mountain Resort is only 45 minutes to the south. Allenspark is located an hour from Boulder in the northwest corner of Boulder County.
Here are our choices for the top hotels in Allenspark, CO, in no particular order:
Allenspark Lodge B&B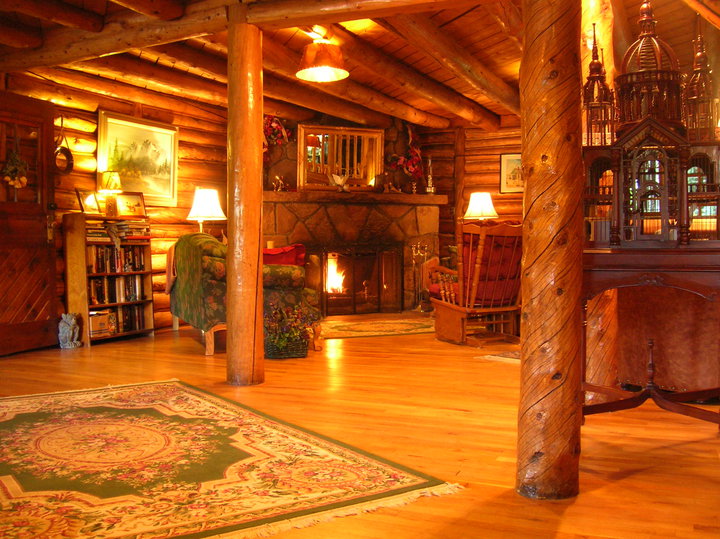 The Allenspark Lodge B&B is a historic lodge built in the early 1930s located in the small town of Allenspark. The lodge is made of lodge-pole and ponderosa pine, giving it a mountain log cabin vibe. Over the years, the structure has gone through many iterations as a general store, trading post, and restaurant.
Now it serves as a cozy bed and breakfast along Colorado's Front Range. They also have become known for their daily homemade breakfasts. They serve a hot family-style breakfast every morning to guests with everything from egg casserole to various bread and fresh fruits.
The lodge features a large dining area, common area, and library. In the winter guests enjoy curling up with a good book by the warming fireplace in the gathering room and the hot tub on their enclosed porch.
Amenities:
Daily homemade breakfast
Historic lodge
Mountain views
Hot tub
Free parking
Free Wi-Fi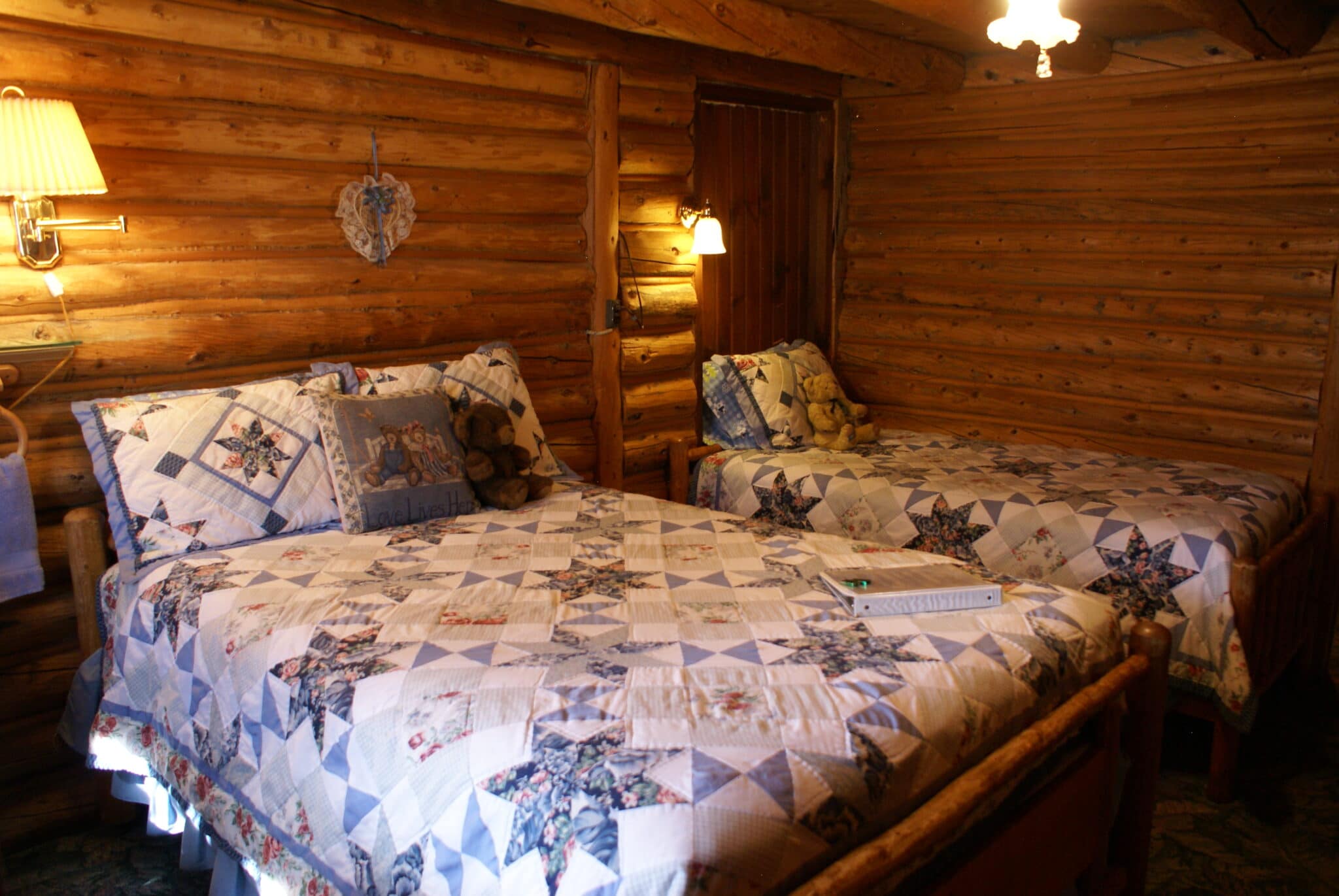 Guests can choose from 11 different rooms and a small apartment. They are divided into rooms with a private bath and rooms with a shared bath. Details such as country quilted covers, clawfoot tubs, and unique brass-detailed beds make a stay in one of their rooms truly special.
Some rooms offer mountain views as well. The apartment-style room and the Hideaway are considered specialty rooms with extra space and amenities such as a full kitchen.
Do note they are an adult-focused bed and breakfast and do not take children under 14 years of age.
184 CO-7 BUS Rt, Allenspark, CO 80510 | 303-747-2552
Check prices, availability or book Allenspark Lodge B&B
Meeker Park Lodge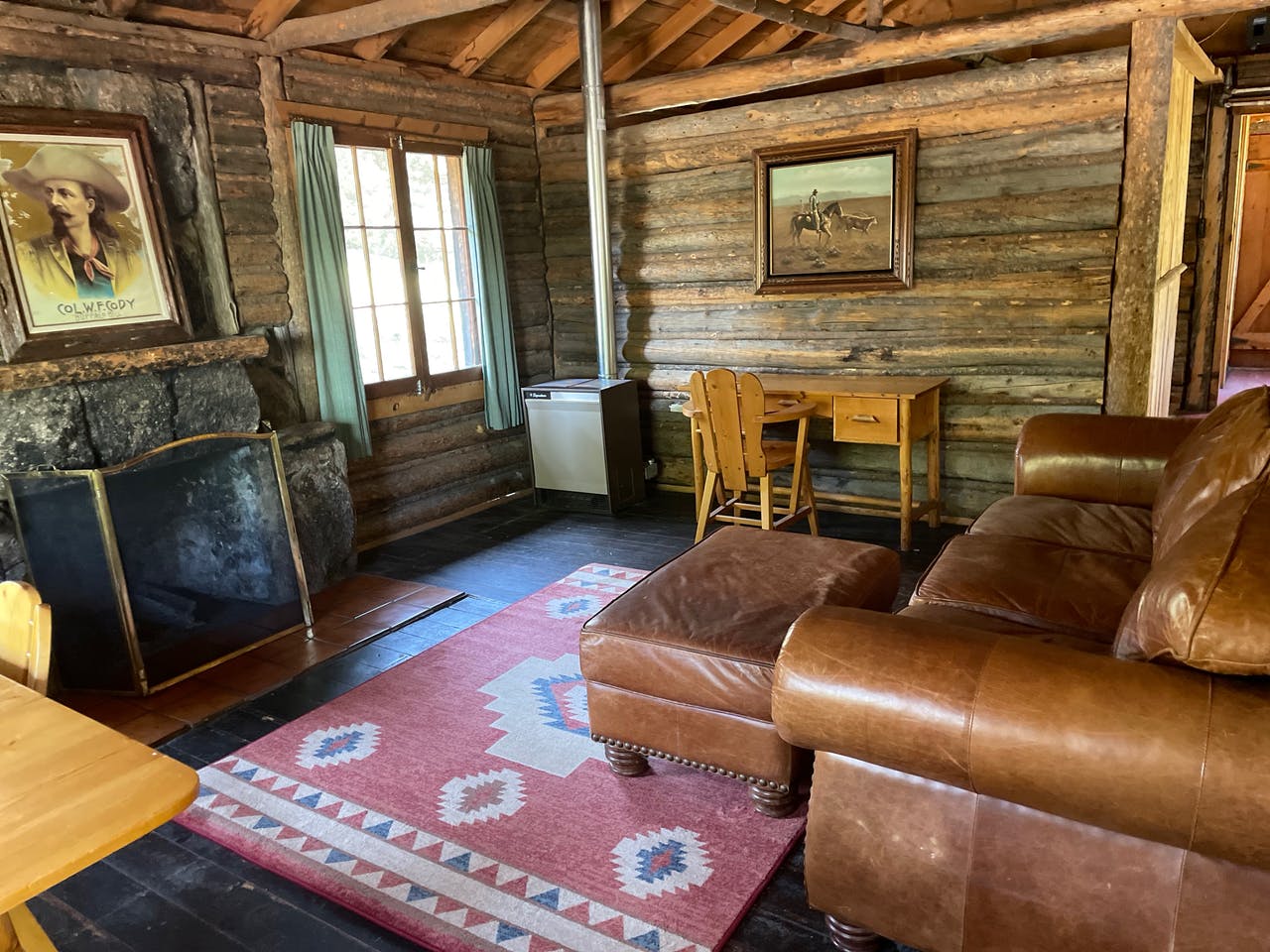 If you're looking to truly unwind without the distractions of a TV and the internet, then come be with nature at the Meeker Park Lodge. Nestled in the Roosevelt National Forest, the lodge is surrounded by Mother Nature and is only minutes from Estes Park and Rocky Mountain National park.
The mountain getaway features a main lodge with a gift shop, a small restaurant, a grocery store, and several guest rooms. Outside, the main lodge holds an outdoor covered patio with epic mountain views of Mount Meeker.
While there is plenty of hiking trails nearby, test your footing with horseback riding. The property features an on-site stable where guests can enjoy a horseback ride along nearby trails.
They offer guided rides and small group excursions to Wild Basin to ride the Calypso Cascade nearby. To arrange a guided ride, arrange with the owners when booking.
Amenities:
Rustic mountain lodge
Mountain views
Private cabins
On-site recreation
Free parking
Free Wi-Fi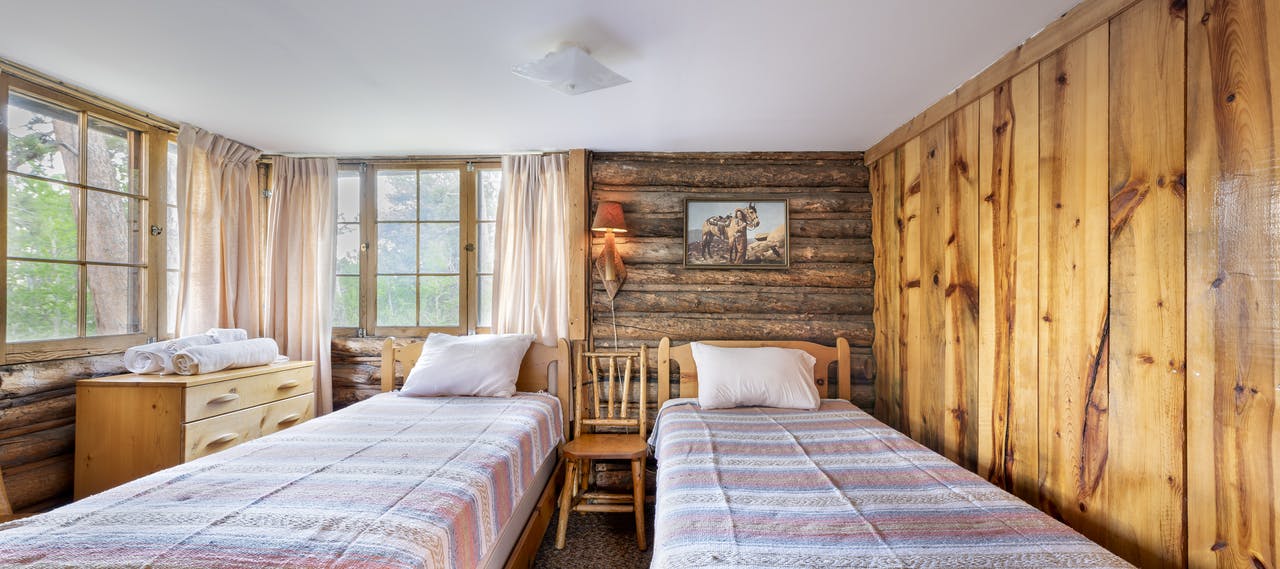 Guests can choose from 16 different cabins and eight different rooms inside the main lodge. The rooms in the main lodge either come with a shared bath or a private bath. Sleeping options include two double beds or two twin beds. Each offers rustic elements, large windows with scenic views, and Wi-Fi from the main lodge.
The individual guest cabins range in size sleeping anywhere from two to eight people. There are one-story to two-story options with full kitchens, a fireplace, and spacious living areas. Linens and towels are provided.
11733 CO-7, Allenspark, CO 80510 | 303-747-2266
Check prices, availability or book Meeker Park Lodge
Seven Keys Lodge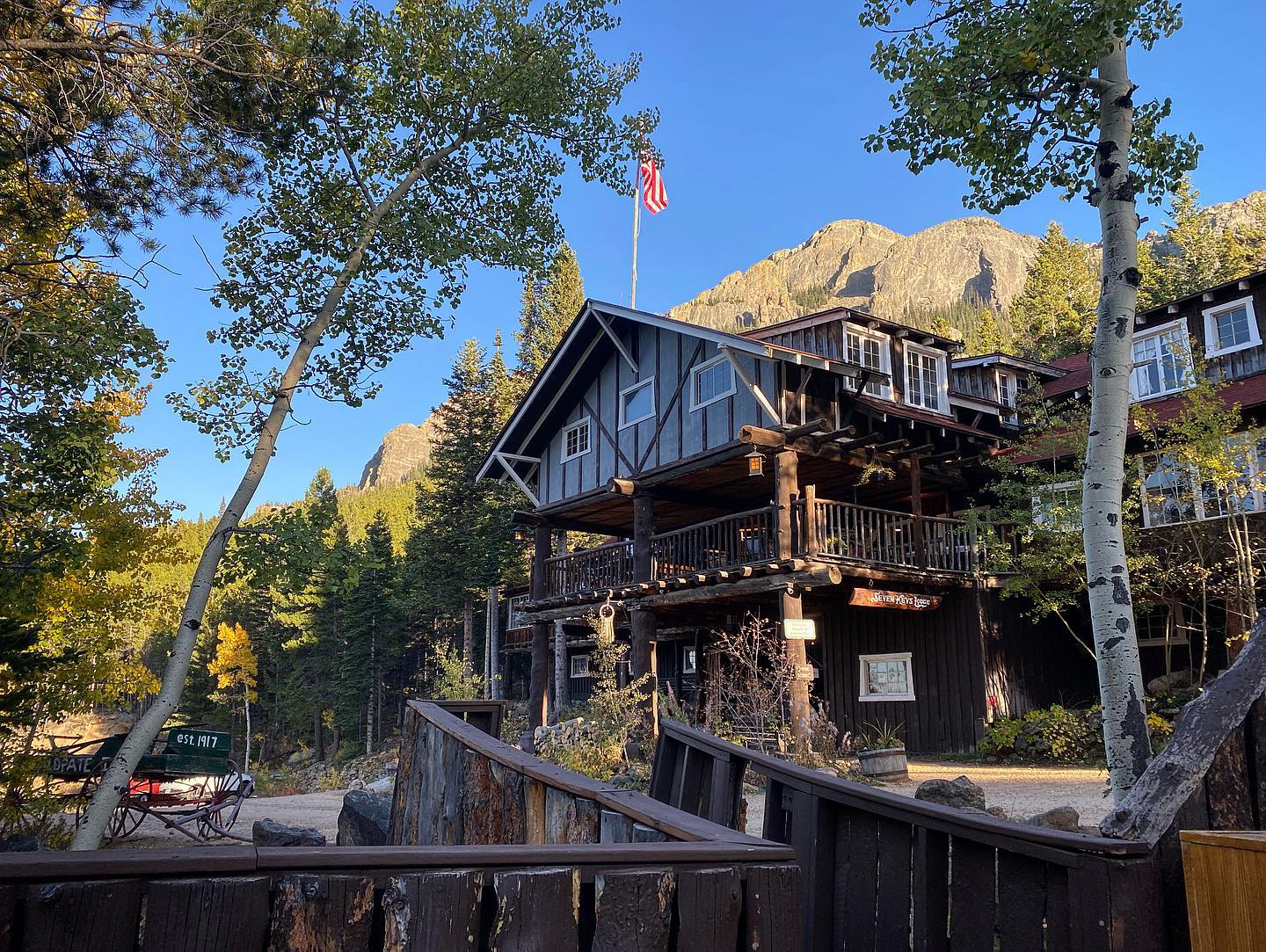 Technically located in Estes Park, the Seven Keys Lodge sits between the towns of Allenspark and downtown Estes Park. Seven Keys Lodge, formerly known as The Baldpate Inn, has been a part of Estes Park history since 1917. The historic property is nestled within the Roosevelt National Forest, minutes away from the boundaries of RMNP.
One of its biggest attractions for not only hotel guests but those passing through is the Seven Keys Tasting Room, which is located in the historic Key Room, where 30,000 keys hang from the walls. In addition to the handcrafted drinks, they also feature delicious appetizers, all while taking in stunning mountain views.
Plus, they host a variety of events throughout the summer including live music, and serve a delicious breakfast every morning to fuel your day.
Amenities:
Historic mountain lodge
Free daily breakfast
Mountain views
On-site bar and dining
Private cabins
On-site recreation
Free parking
Free Wi-Fi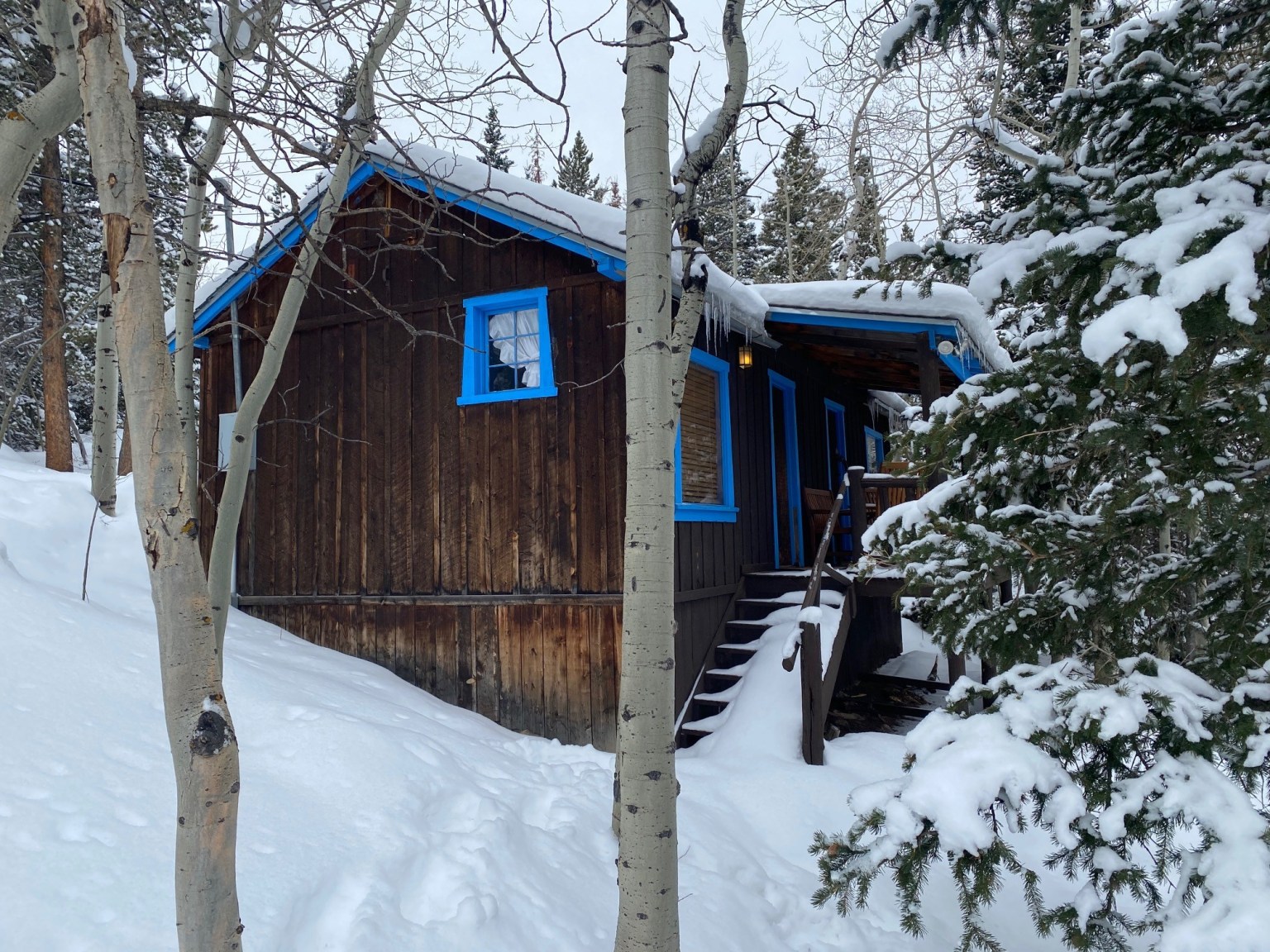 Accommodations include four private cabins and guest rooms inside the main inn. Do note these are rustic cabins with basic amenities, there are no TVs and only mini-fridges and coffee makers. They can accommodate anywhere from two to six people.
The larger three-bedroom cabin features a vaulted ceiling, a stone wood-burning fireplace, and an outside porch. The cozy one-bedroom cabins feature a gas fireplace, a jacuzzi tub for two, and an outdoor porch with mountain views.
4900 CO-7, Estes Park, CO 80517 | 970-586-5397
Check prices, availability or book Seven Keys Lodge
Those are among the top lodging accommodations in and around Allenspark, Colorado. Enjoy your stay at this fantastic front range retreat.