Welcome to "the city above the clouds." Woodland Park is an adventurous alpine town that straddles life in the mountains and on the front range. So you get the best of both worlds staying here. And there are many top hotel accommodations to choose from.
Woodland Park follows its namesake. Because the city is filled with trees, the town was eventually called Woodland. This unique Colorado destination is a humble mountain town located along Ute Pass just west of Colorado Springs. It's noted as one of the top places to retire, filled with history, good food, and scenic routes, all in the shadow of Pikes Peak. It's considered a gateway town to this glorious mountain.
Probably Woodland Park's Top Accommodations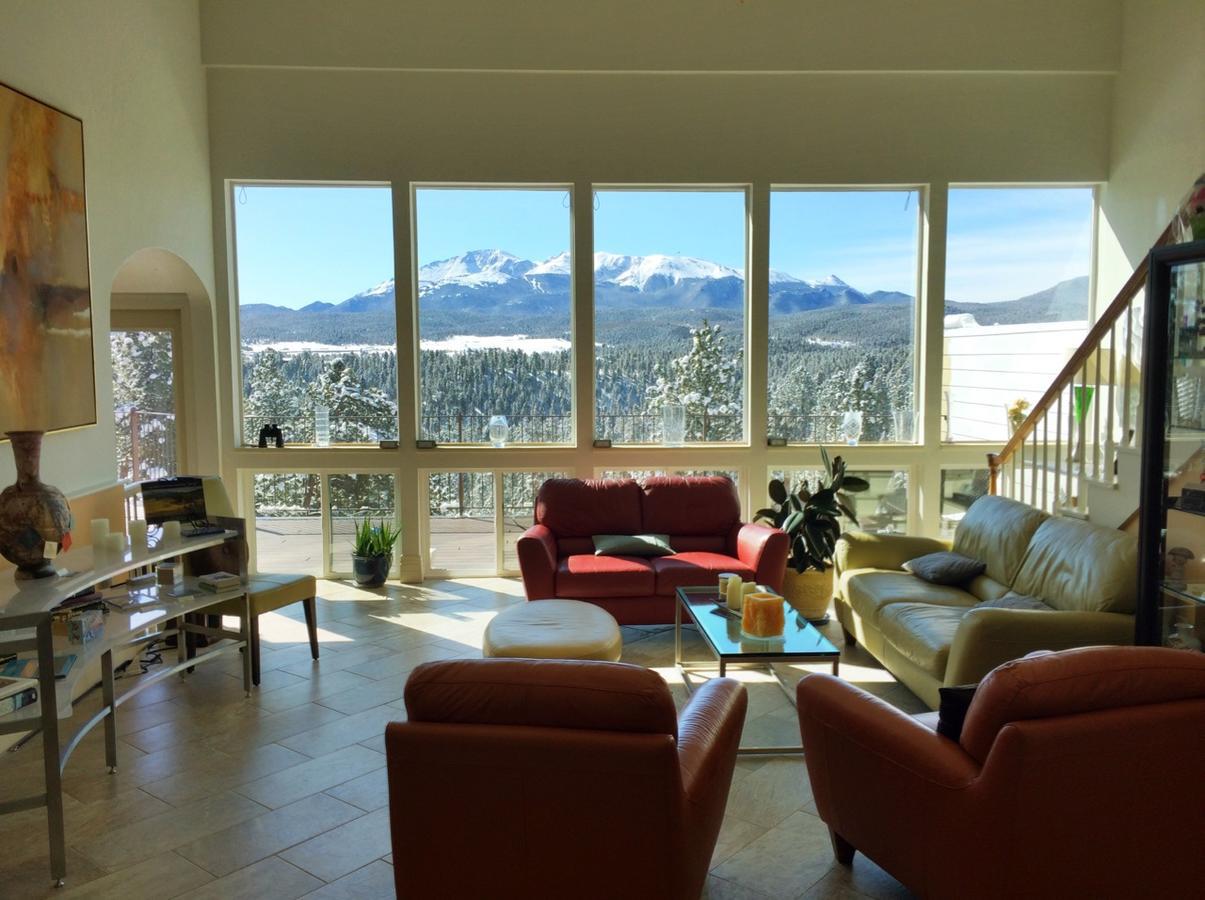 There are many hiking trails here, including the multiple entry points at Pikes Peak, and the Florissant Fossil Beds. You can extend your outdoor adventure by renting out horses for casual rides. Another breathtaking location at the national monument is Adeline Hornbek's Old Homestead. This beautiful, pioneering farmhouse was built back in 1878.
Additional year-round recreation, especially outstanding hiking, can be found eleven miles away in Divide at Mueller State Park. It's among Colorado's prettiest state parks, full of rolling mountainsides all covered in lush evergreen. Continue south past the state park on Highway 67 and you'll hit the crazy casino town of Cripple Creek. It and its neighbor Victor are all full of mining history, including both museums and mine tours.
This section contains referral links. If you click through and take action, we may receive a commission, at no additional cost to you.
Here are our choices for the top hotels in Woodland Park, CO, in no particular order:
Pikes Peak Resort – Luxury in the Wilderness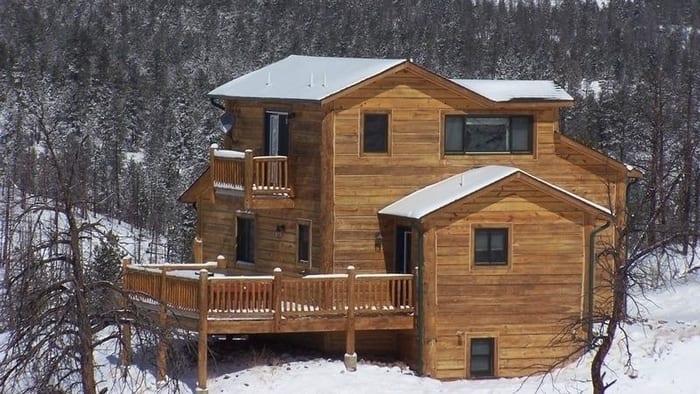 Now that glamping is on the rise, properties are trying to redefine what it means to provide unique accommodation for the modern nomad. In this case, the management found the perfect balance of respecting the traditions of the old Woodland Park, its surroundings, and deluxe comfort and technology.
Pikes Peak Resort is a specialty lodging that's perfect for those looking to escape the city. Since it's tucked away in a remote, secluded location, you'll get all the privacy you want. The property features comfortable rooms and suites (one to three bedrooms). And since the location is approximately 7,800 feet above sea level, you can expect a cooler temperature here even in the summer.
The lodging has an old country vibe. You'll be able to appreciate the woodwork craftsmanship done on the house because of its exquisite interiors. The rooms are equipped with a private bathtub, HD TVs, high-speed WiFi, and sun decks. Whatever room you're choosing, you can enjoy all of the house's amenities, including the full kitchen, the gas fireplace, their campfire pit, laundry, and BBQ areas.
During the day, explore the wondrous 160-acre ranch. At night, light up the campfire and experience a one-of-a-kind stargazing moment. For those serene and relaxing memories, book at the Pikes Peak Resort today!
Bristlecone Lodge – Communal Living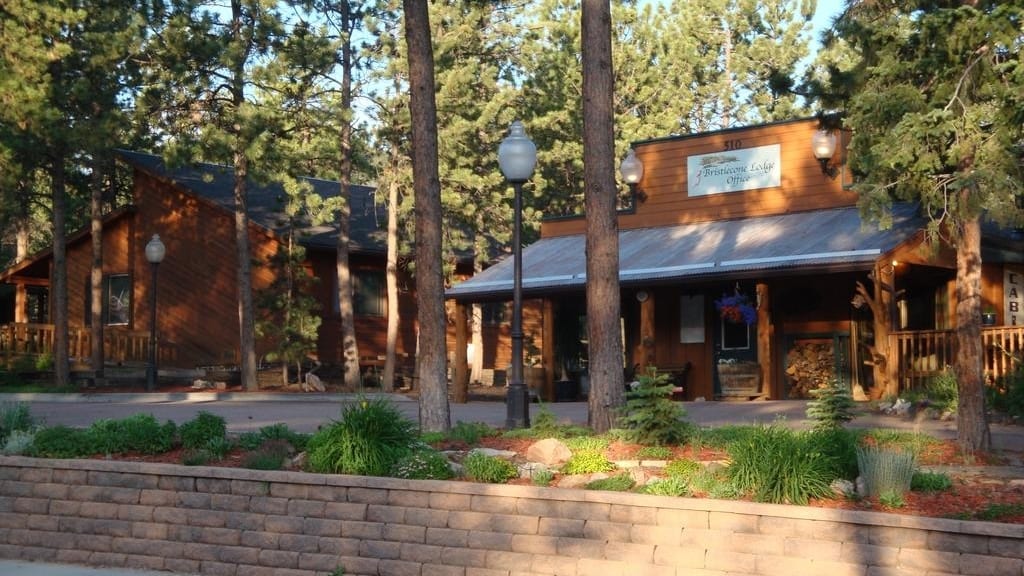 If you're up to meeting new people and experiencing the wild stories of the town, check out Bristlecone Lodge. This small property is known for its fantastic accommodation and warm customer service. Just like a B&B, there are shared spaces on the property. This allows guests to interact with other travelers to Woodland Park.
They have larger spaces like the cabin and tiny homes, as well as the famous 1-bedroom suites perfect for backpackers, couples, or small groups of friends. Ideal for your travel requirements and budget, their suites can accommodate up to four people. These spacious spaces have a living room, sleeper sofa, 2 HD TVs, WiFi, deluxe robes and linens, towels, a coffeepot, refrigerator, and a beautiful kitchenette.
What's more is that for each suite, you get your own beautiful front porch. This will give you extended legroom in case you get crowded inside. This place is filled with a myriad of visitors all year long. Encounter the beauty of suburban Woodland Park and its people at the Bristlecone Lodge!
Pikes Peak Paradise – Mini White House of Woodland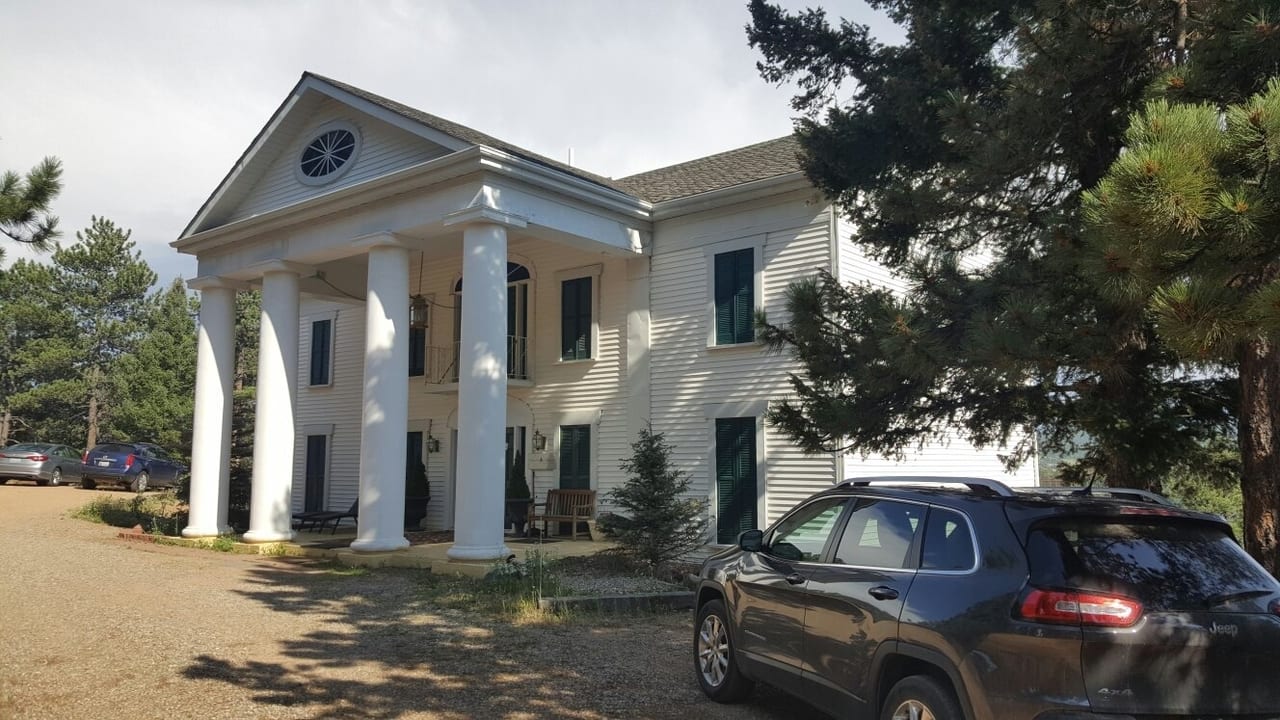 About 50 minutes away from Colorado Springs Airport is this hidden white gem in one of Woodland Park's mountainsides. This astonishing bed and breakfast breaks away from the traditional old country vibe and steers towards modern luxury.
They feature six en suite rooms with wireless internet access to keep you connected during your trip. At Pikes Peak's Paradise B&B, it's all in the details.
The newly renovated property showcases a fusion of European aesthetics and the tropics. The bedsheets alone have a 1500 thread count. No need to bother about the quality of the pillows, comforters, and duvet covers; at Pikes Peak Paradise, a night of sound sleep is almost as good as guaranteed.
The rooms also have individual designs. All of them are equipped with an in-room private hot tub/whirlpool, fireplaces, baths, and decks. You also get HDTVs with cable, CD/DVD players, romantic music speakers with Bluetooth, and a collection of over 1,000 DVD movies. The decks and the patios have an elevated romantic vibe because of the beautiful lounge furniture.
Finish your stay with a remarkable gourmet breakfast. The kitchen is also open for snacks, complimentary drinks, and coffee, at their bistro-setting dining room. For those who have a sweet tooth, don't forget to get a taste of their Blackcherry Buckwheat Buttermilk Waffles and yogurt parfait.
Eagle Fire Lodge & Cabins – home in the heart of the city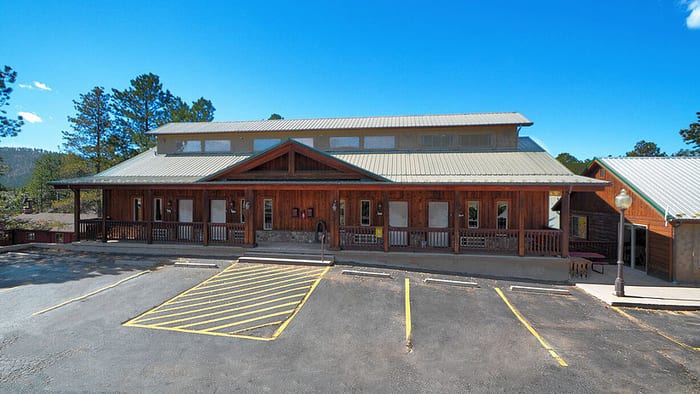 The Eagle Fire Lodge and Cabins is the ideal choice for you if you need a place that will save you travel time. From the hotel, you can access the town's local restaurants, boutique shops, farmer's markets, and outdoor activities within minutes!
This apartment-type lodging is loved by many because of its warm and homey ambiance. Since it's a boutique accommodation, guests are treated with excellent customer service.
They have multiple types of accommodations, including their five cabins, four 2-bedroom condo-style suites, four standard rooms, five 2-queen kitchenettes, and seven luxury suites. Whatever your budget is, you can find a perfect place that will fit your needs.
Even the standard rooms have larger spaces. Depending on your preference, some suites get a spacious dining area, a kitchenette, and a sofa. The lodging offers other amenities like a coffee maker, breakfast, and 24-hour operated laundry.
The Edgewood Inn – Where Old Meets New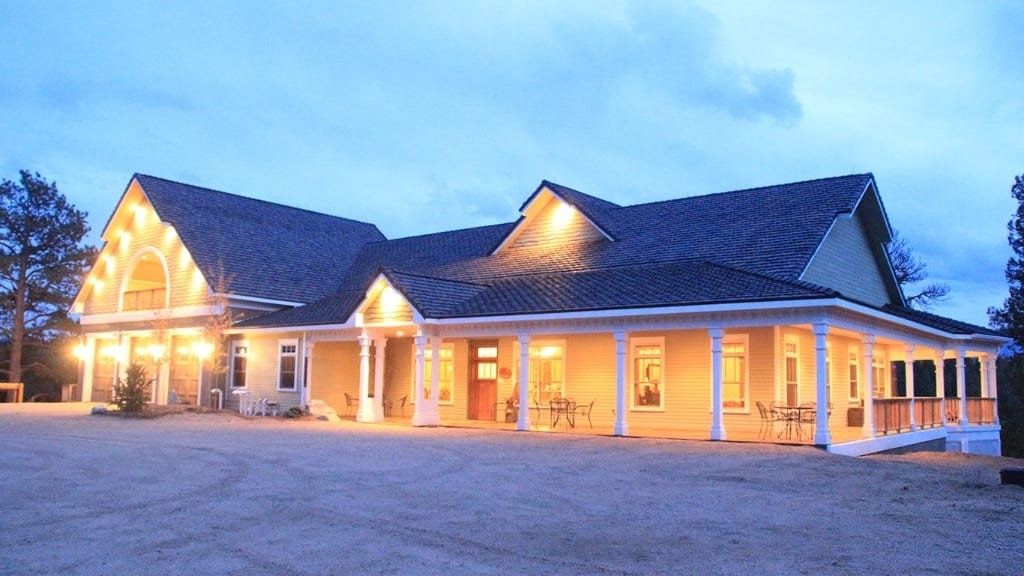 This rustic accommodation was built back in 2012. Owned by couple Dean and Kathy Buysse, they opened up a place that'll bring the fondest memories to guests and travelers. Locally, the Edgewood Inn is a popular spot for weddings and other events. If you want a grand and intimate wedding, everyone in town knows it has to be at the Edgewood Inn. And the good thing for travelers is, that their reputation holds true.
The B&B has a lot of accommodation options, including suites, standard rooms, and a cabin. Each room has its own design and backstory.
Their most enormous suite is called "The Loft," featuring a rustic vibe with hickory cabinets and a king-sized bed. It also has a mini-kitchen and a small refrigerator. It's the perfect place for couples and solo travelers who need a larger area for their stay.
The beautiful property also provides other amenities, including a delightful breakfast on their patio overlooking Pikes Peak, a theater area, a fireplace, and a steam shower. During your stay, you'll also be treated to a family-style breakfast, late afternoon snacks, and freshly baked muffins and cookies.
Thanks for visiting our list of best hotels and vacation accommodations in Woodland Park. Make the most of your time in Pikes Peak Country!