Pueblo is a rising, multicultural urban development in Colorado, with dozens of hotels to accommodate its visitors. There's a vibrancy in the area because of the Historic Arkansas Riverwalk Project, which has become the center of the city's art museums and galleries.
Explore the restaurants, shopping, and cultural attractions around the business district. For those traveling to Pueblo, we've rounded up more than a dozen of the best hotels in town.
Probably Pueblo's Top Hotel Accommodations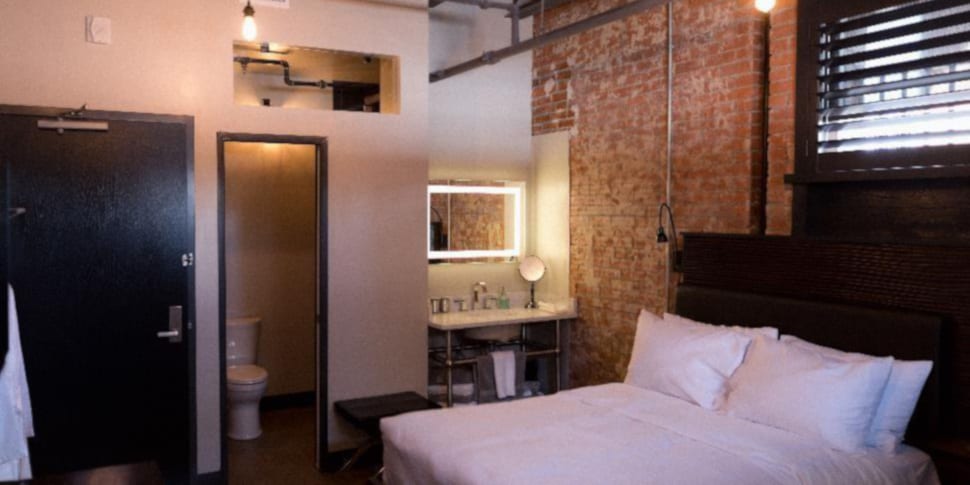 The 10,000-acre state park of Lake Pueblo is one of the biggest local tourist attractions. Year-round it attracts water enthusiasts and those looking to hike around this picturesque lake in the southern foothills. The massive 4,600-acre reservoir is open year-round to boats. Jet and water skiing are common in the summer.
Those looking to tent or RV camp should consider a base here. It provides nice convenience between downtown and the San Isabel National Forest.
Enrich your trip to Pueblo County with a visit to Railway Museum. Or head down to the Pueblo Riverwalk to soak up the murals. If the season's right, catch kayakers on the Arkansas River.
As an important hub in southern Colorado, Pueblo has a range of hotel accommodations to suit all types of travelers. From budget-friendly motels and upscale chains to unique B&Bs and rustic vacation rentals, it's easy to find something.
This section contains referral links. If you click through and take action, we may receive a commission, at no additional cost to you. 
Here are our picks for the top hotels in Pueblo, CO, in no particular order:
Station on the Riverwalk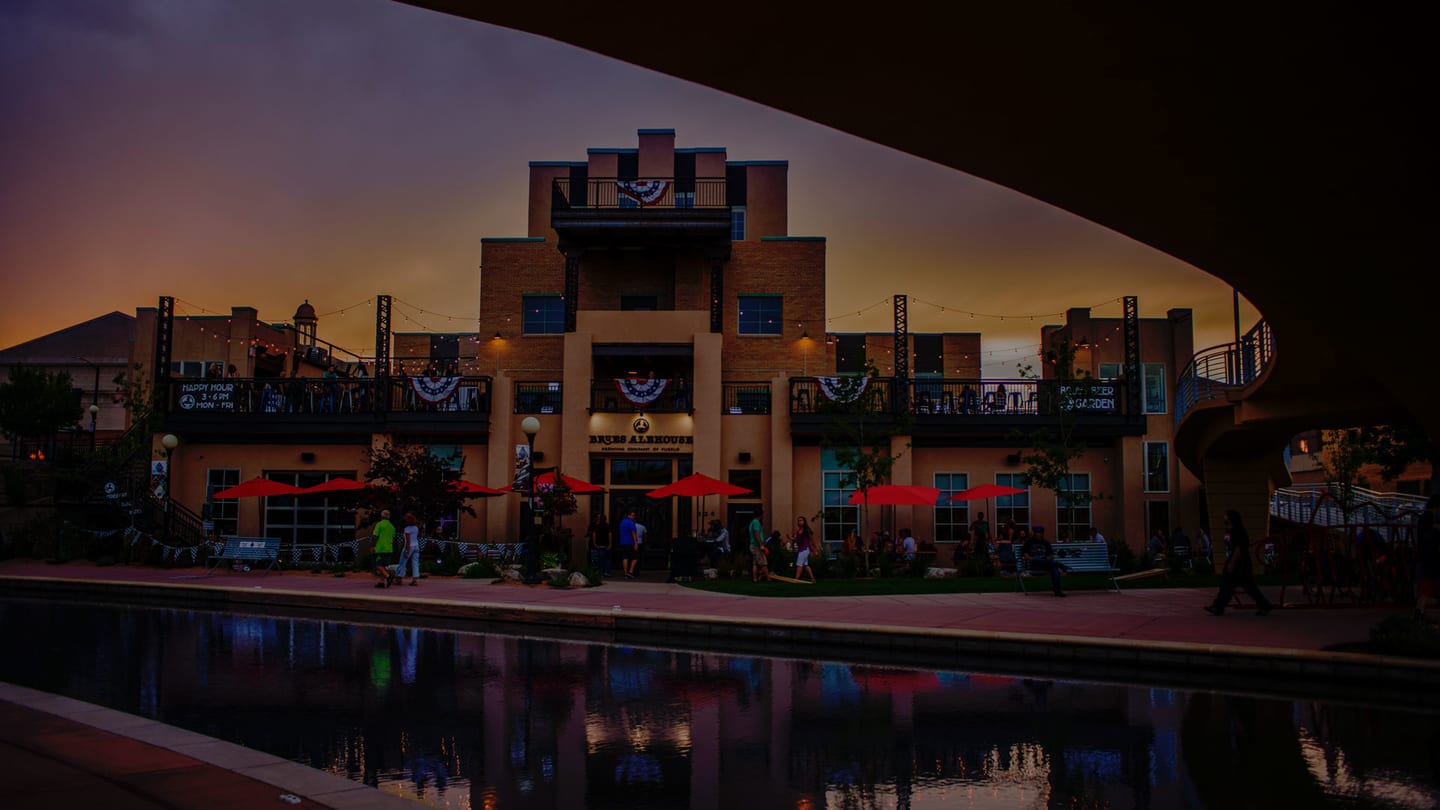 Since Pueblo features a lot of vigorous activities for tourists, Station on the Riverwalk brings an added twist to a vacationer's stay. It's located at the heart of downtown Pueblo. The structure used to be the town's police station and jail, but it was restructured as Pueblo's first boutique-influenced hotel.
The rooms are actual "cells," but they don't feel like it with minimalist-modern interior designs. Each room also boasts hi-tech amenities, giving guests a unique time traveler experience.
The entire hotel is also connected to the restaurant/brewery underground which comes up to the actual Riverwalk. With every corner harboring unique stories and offering new adventures to the guests, Station on The Riverwalk has been a much-coveted hotel in the city.
La Quinta Inn & Suites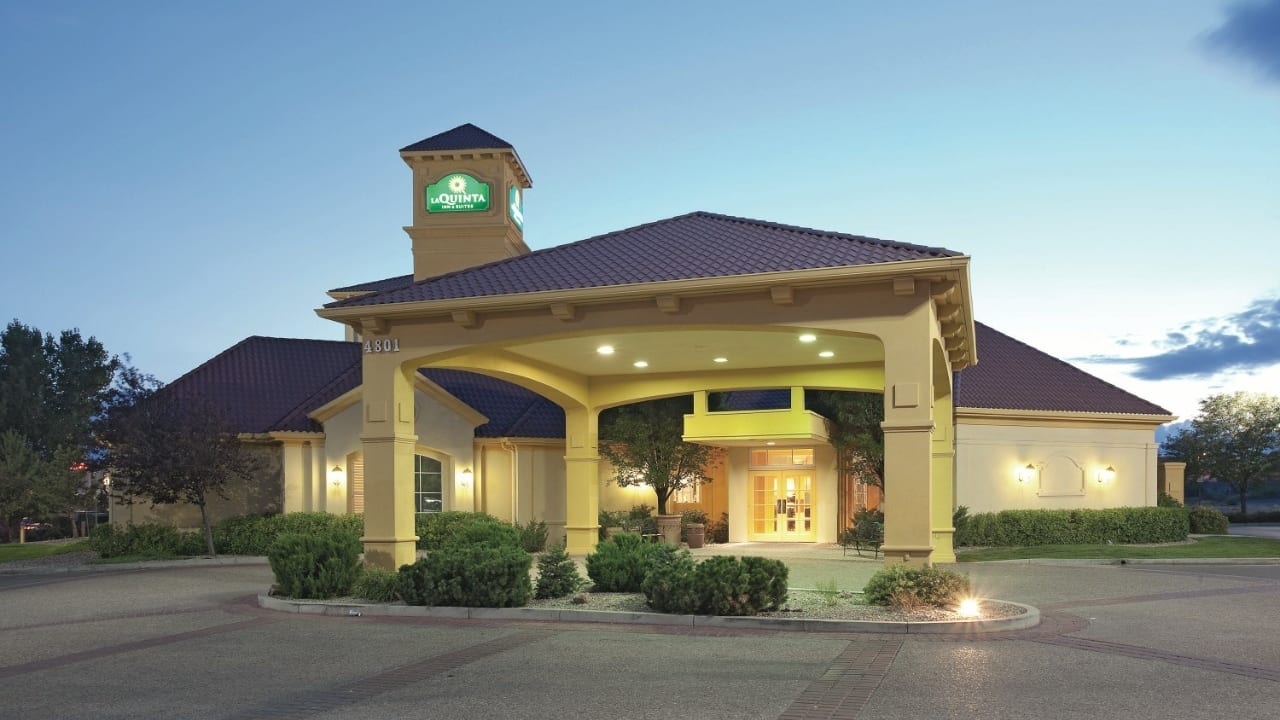 La Quinta Inn & Suites is a good alternative for those who will need to be in an agile location for their trip. Located at North Elizabeth St., it's close to the Arkansas Riverwalk and accessible to must-see places, too, like the Pueblo Zoo, Nature Center, and the Greenway.
Other hotels may be old, but La Quinta Inn is relatively younger. Guests may not be comfortable with squeaky floors or musty bathrooms and this is what La Quinta Inn steps in. Bringing in high-class cleanliness and hospitality, this Pueblo branch has 101 rooms and floor levels. They serve Bright Side Breakfast and additional menus like pastries and bagels.
Courtyard by Marriott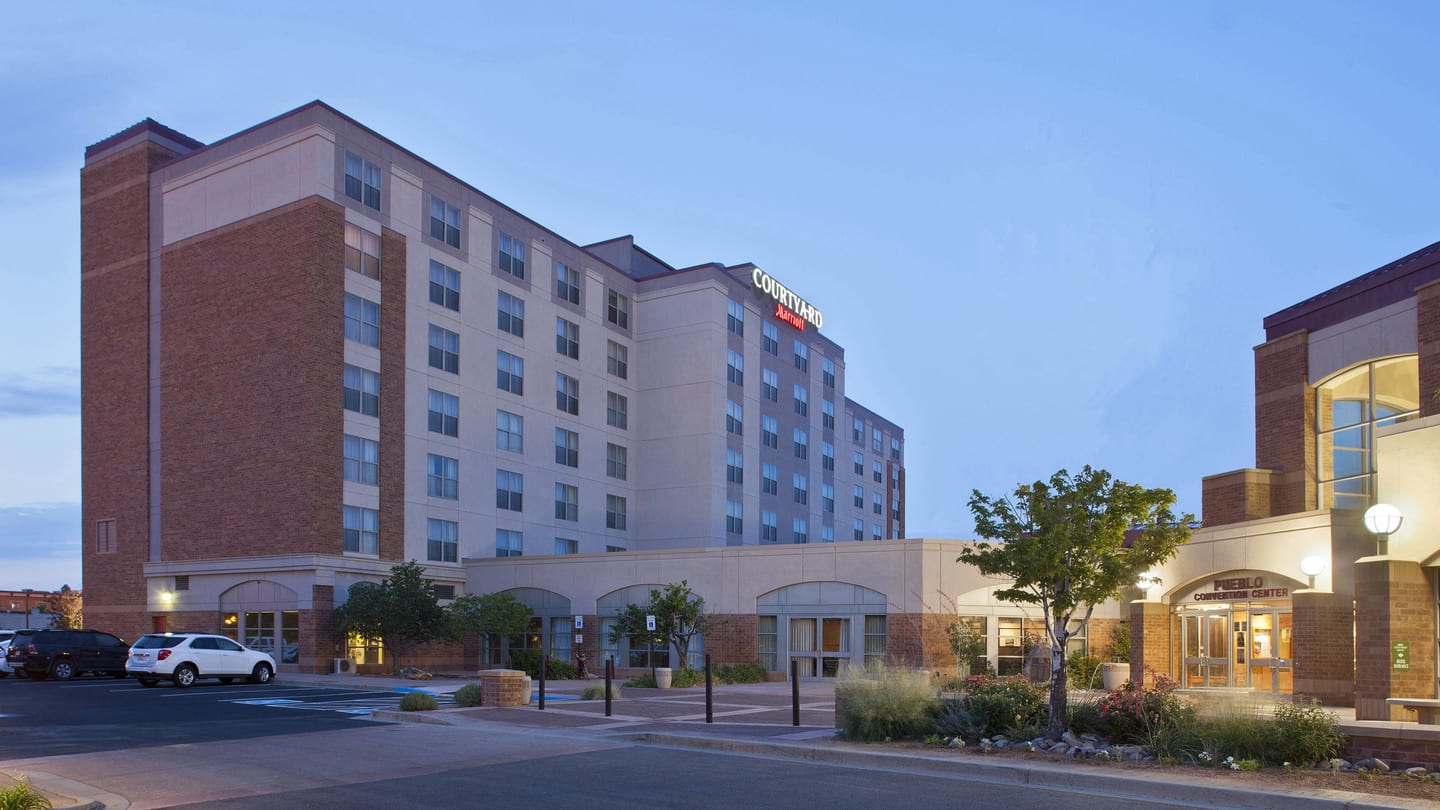 Courtyard by Marriott brings first-class to downtown Pueblo. With spacious guest rooms and suites, Courtyard has been a favorite for business travelers and honeymooners. The entire hotel has 166 air-conditioned rooms that have refrigerators and LCD televisions.
It's also perfect for those who would need a 24-hour front desk service. The jacuzzi, spa, and indoor pools are also available all day long. Guests will also be able to enjoy the local community because it's close to the Pueblo Convention Center and Pueblo Medal of Honor Memorial.
The other favorite feature in the Courtyard is the lobby bar, which has a beautiful ambiance. Most guests noted that they "got their money's worth" by booking at the Courtyard.
Hampton Inn and Suites North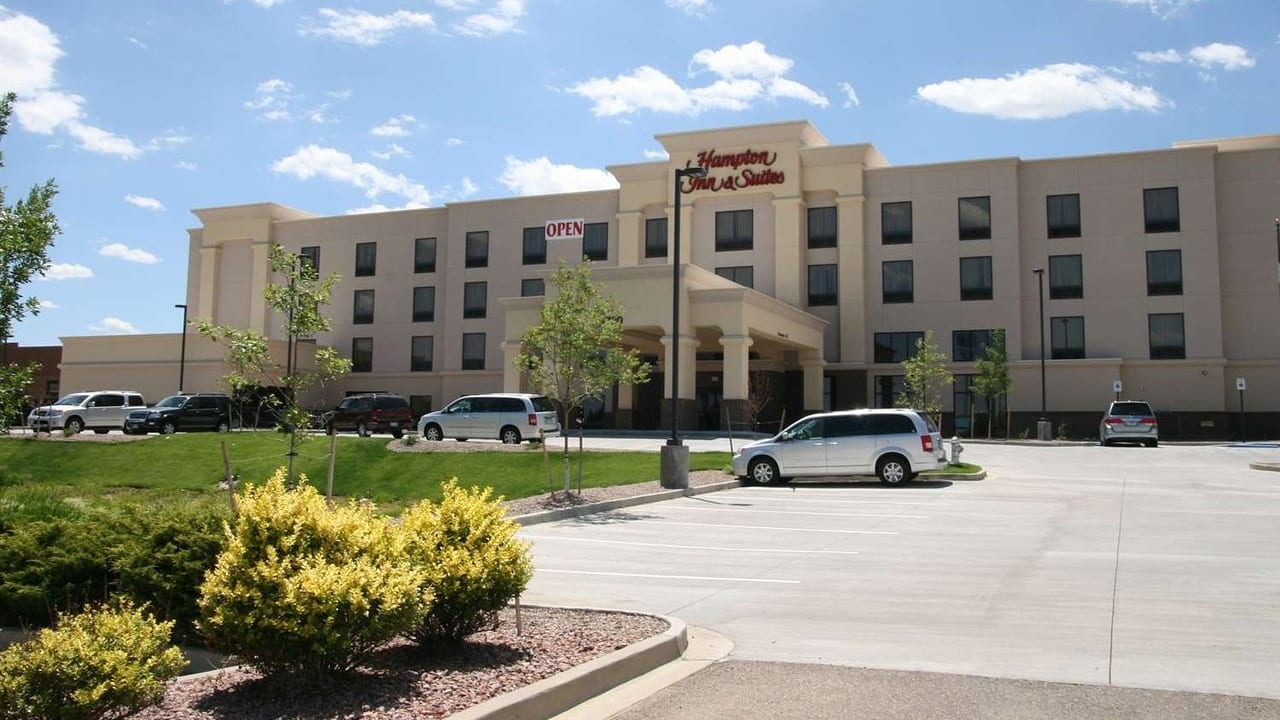 Hampton Inn North is a go-to place for those who need a reliable hotel service. Being one of the Hilton franchises, Hampton Inn features 100 guest rooms, an indoor pool, a whirlpool, a business center, and a gym.
It is also located near the 35-mile river trail system, the I-25, and Colorado Highway 50, which would be perfect for those who will be doing activities near this area. Hampton Inn is praised for having spacious and clean rooms. Previous guests also appreciated the easy check-in and check-out process.
Hampton Inn and Suites Southgate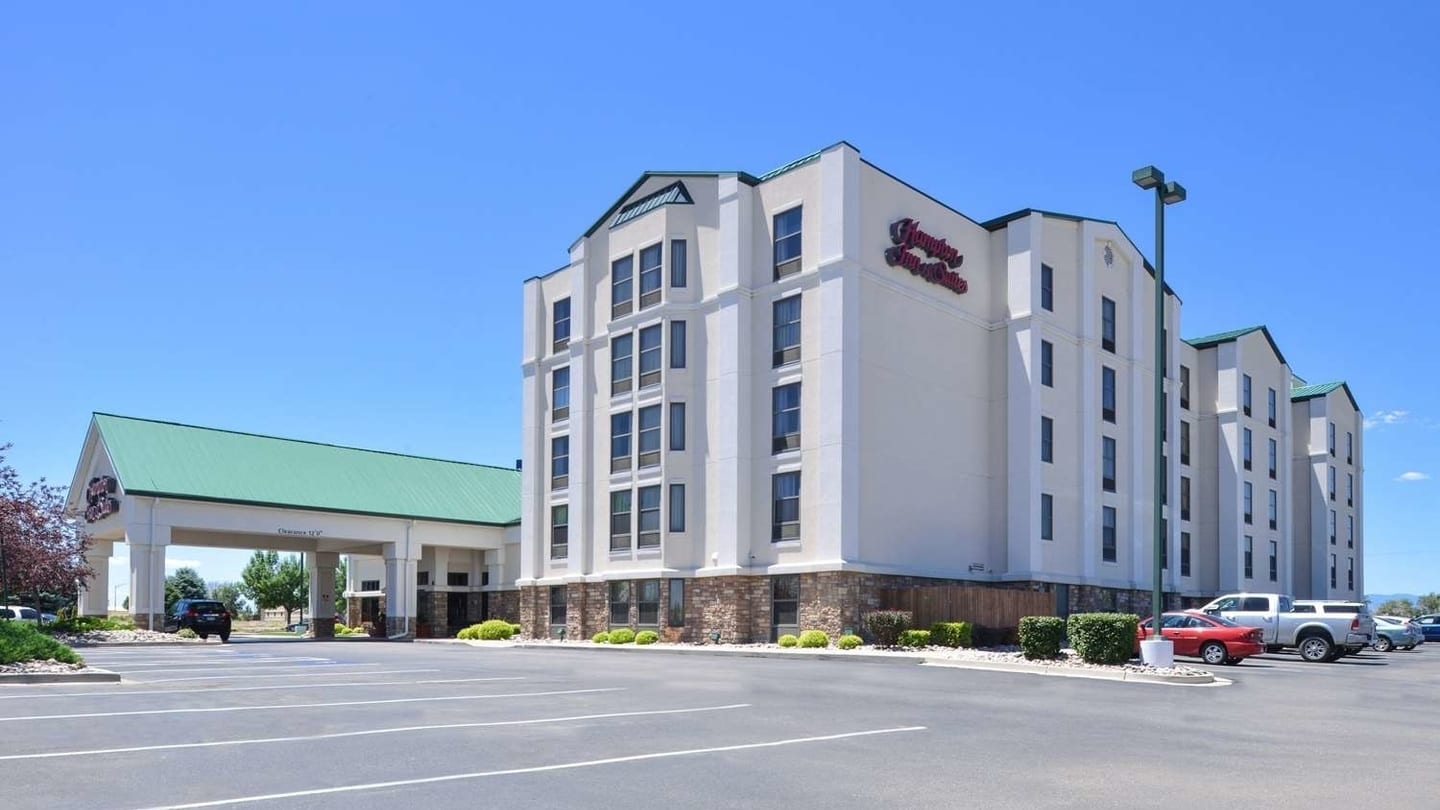 The next Hampton Inn in Pueblo, Hampton Inn Southgate, has similar features, but this location is closer to downtown. They only have 81 rooms, but they have indoor and outdoor pools. Business center and meeting rooms are accommodated in this location as well.
The hotel personnel is also highly trained and attentive and guests feel welcome during their stay. For those traveling to the east, this is an excellent stopover to refresh supplies and get a good night's sleep.
Hilton member points can also be used to book this hotel to cut down a few dollars from the normal price.
Comfort Inn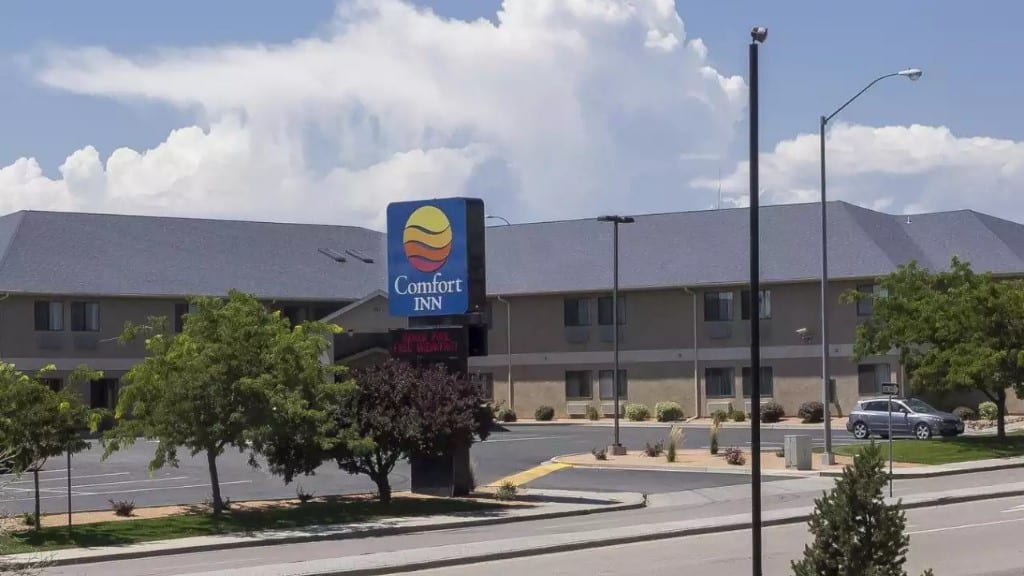 Comfort Inn may not be as big as the other hotels above, but it offers top-quality amenities for its price. They have 60 air-conditioned rooms that are spacious and complete with kitchenette amenities like a refrigerator and microwave. With reliable wifi, laundry, 24-hour front desk service, and an indoor pool, it's preferred by younger guests and travelers on a budget.
The location is also recommended for those traveling to the Colorado State Fair, Pueblo Zoo, or the state park. Though it feels quite simple, the extensive breakfast offering is one of the favorites at Comfort Inn.
Holiday Inn Express North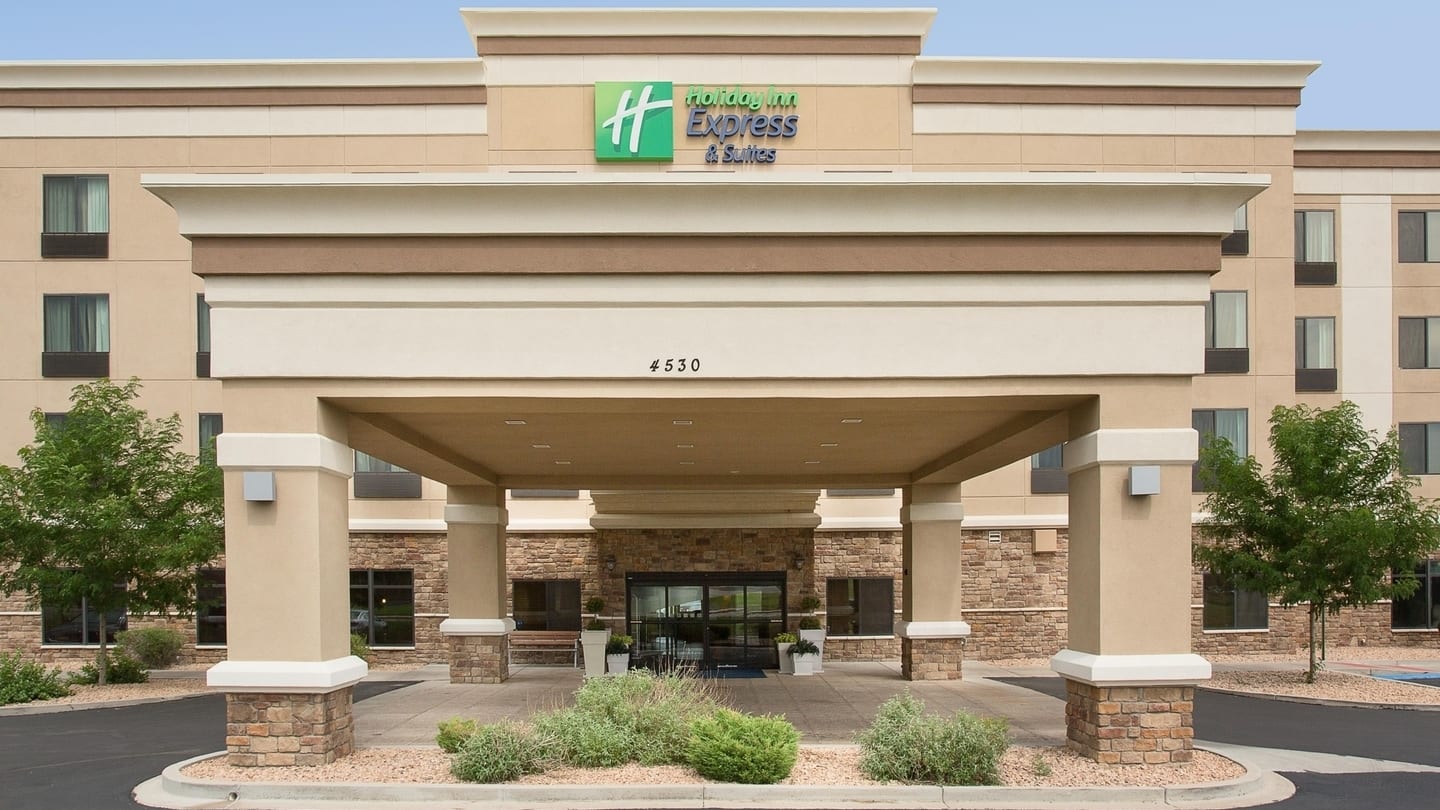 Business and leisure travelers favor the Holiday Inn in Pueblo because of the brand's familiarity. The franchise is under the IHG group that offers the best quality hotels and inns for mid-range travelers. Guests can enjoy a full breakfast (with a to-go option), high-speed wifi connection, unlimited coffee and tea, and a swimming pool.
Holiday Inn is part of IHG's Green Engage initiative where the hotel tracks and measures its environmental sustainability efforts. Since this hotel is near Pueblo's shopping district, they have local partnerships in the region.
Quality Inn I-25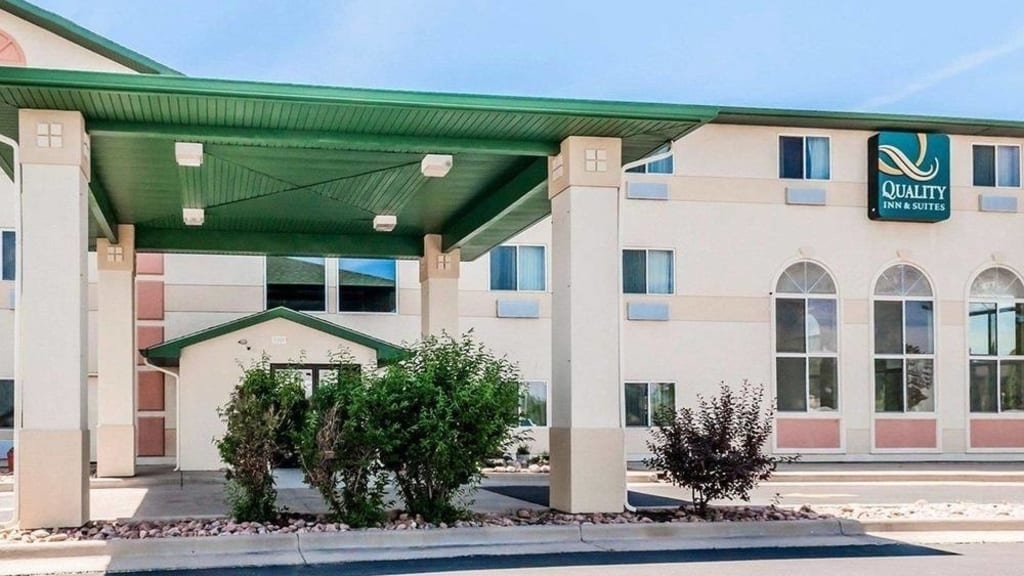 Another inn catered under a well-known franchise is Quality Inn by Choice Hotels. Even though it has a lower cost compared to some other hotels on the list, the rooms are clean and large. Previous customers notice the quality of service by the time they drop off from the parking space. Others noted that the inn had one of the "cleanest parking lots" in Pueblo.
Breakfasts are also approved by the customers who recommended the made-to-order omelet and juice. Guests can relax and focus on local experiences around the area since Quality Inn & Suites is near Colorado State University-Pueblo and Pueblo Mall.
Springhill Suites by Marriott Pueblo Downtown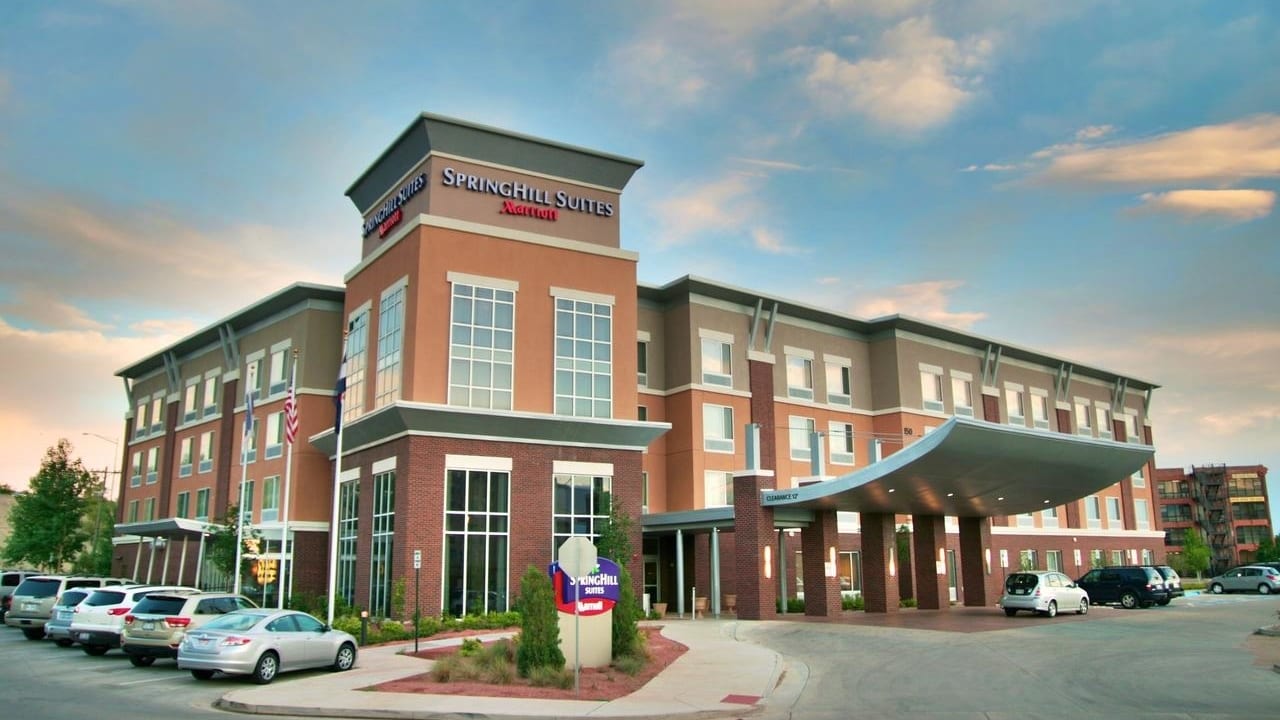 SpringHill Suites is part of the Marriot brand, but it's smaller. It only has 30 rooms on the property, but it has been preferred by large groups and families. The suites are comfortable and roomy, with options to add a sofa bed.
SpringHill Suites' business center is also a top-notch amenity in the hotel. Smaller doesn't mean inadequate because the lounge design is almost similar to other 5-star hotels in Colorado.
The breakfast offerings also offer a wide range of cuisines and afternoons could be enhanced with a coffee experience in the hotel's café, Lastly, their bar is an amazing spot to top the day off with your favorite drink and appetizers.
Best Western Plus Eagleridge Inn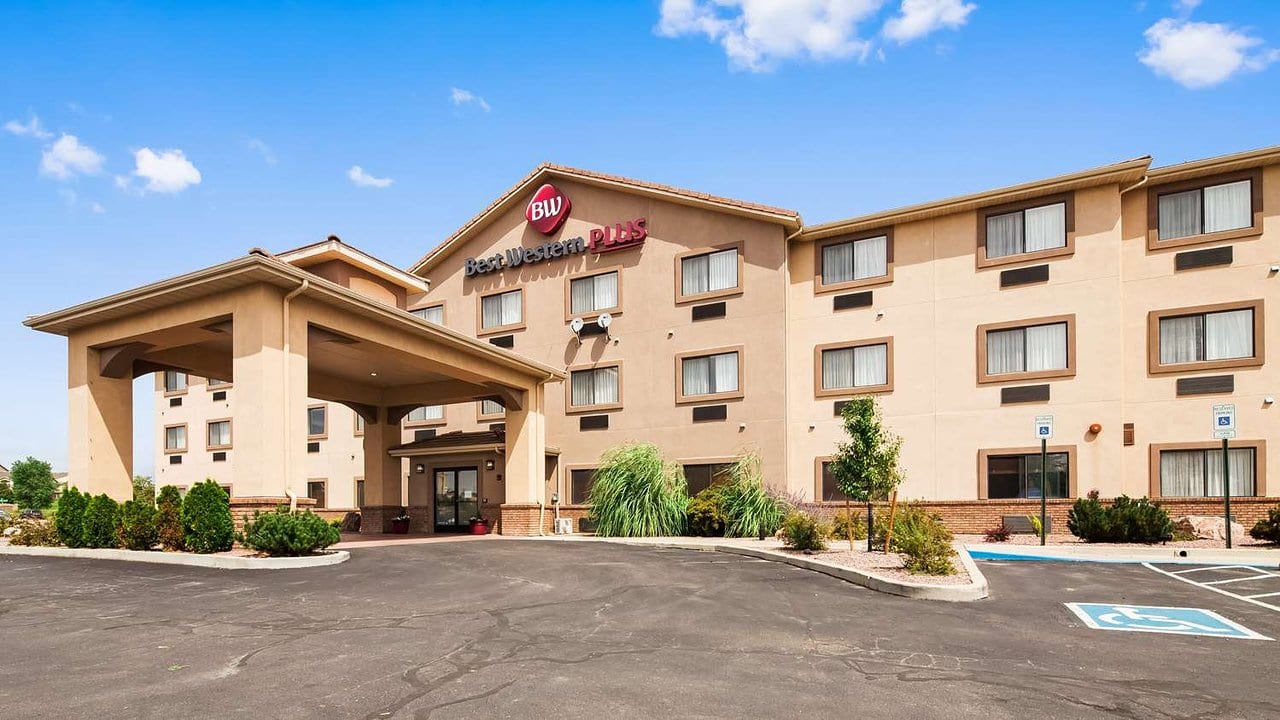 Best Western Plus Eagleridge Inn is an accessible hotel in Pueblo. Located just minutes away from the Buell Children's Museum, the 59-room inn offers an inexpensive and comfortable stay for travelers. They have a self-serve laundry area, 24-hour front desk service, a fitness center, an indoor pool, and free Wi-Fi.
The rooms offer a flexible arrangement regarding the different beds in a suite. Guests can opt for having additional sofa beds for extra guests while others can opt for a king bed.
Previous guests also noted the "immaculate" cleanliness of the hotel as well as the breakfast options. This has been a stellar choice for repeat customers and travelers who want to have a positive stay.
Wingate by Wyndham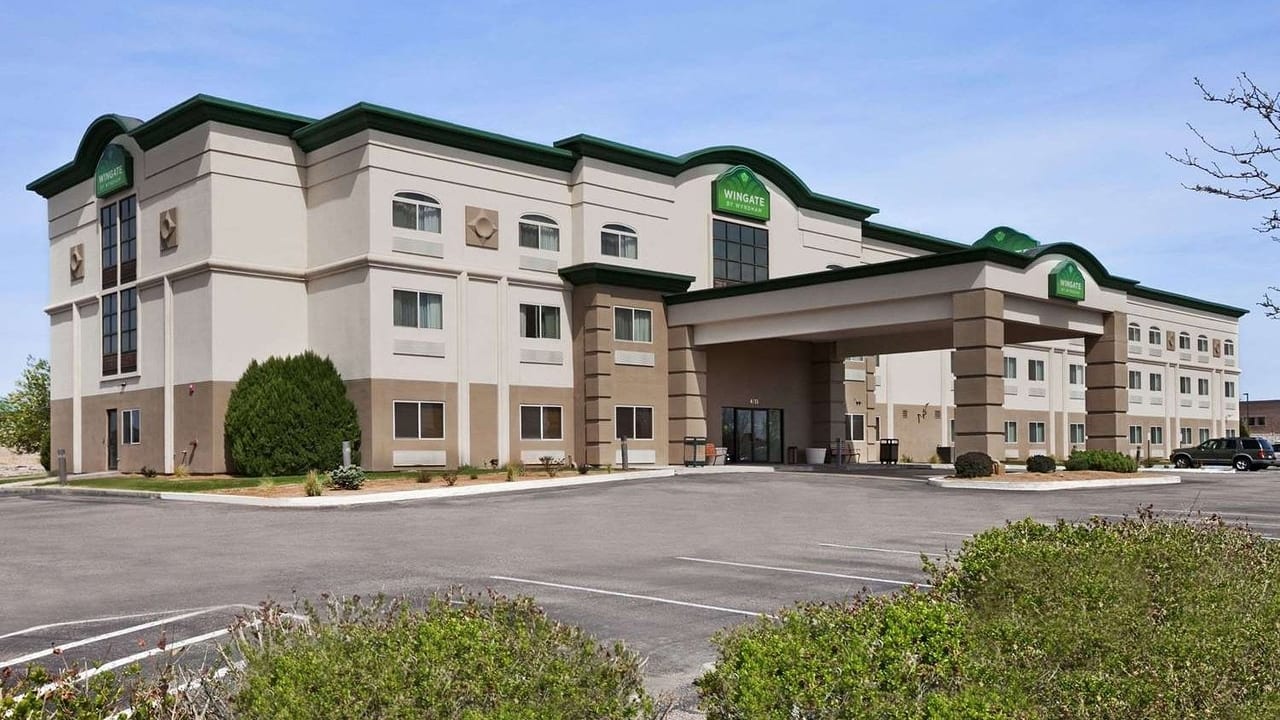 Wingate by Wyndham is one of the cheaper alternatives in town. With 84 guest rooms, a 24-hour business center and front desk, daily housekeeping, as well as wifi, Windgate is a favorite of busy travelers.
Sometimes, all you want is to have everything else set up for you so you can focus on your travel experiences or business agenda. Additionally, it's just a 14-minute drive from the Pueblo Memorial Airport.
They offer free breakfast in the hotel, but it may not be as good as some of the others above. Nevertheless, guests can still get their preferred breakfast in nearby restaurants.
Candlewood Suites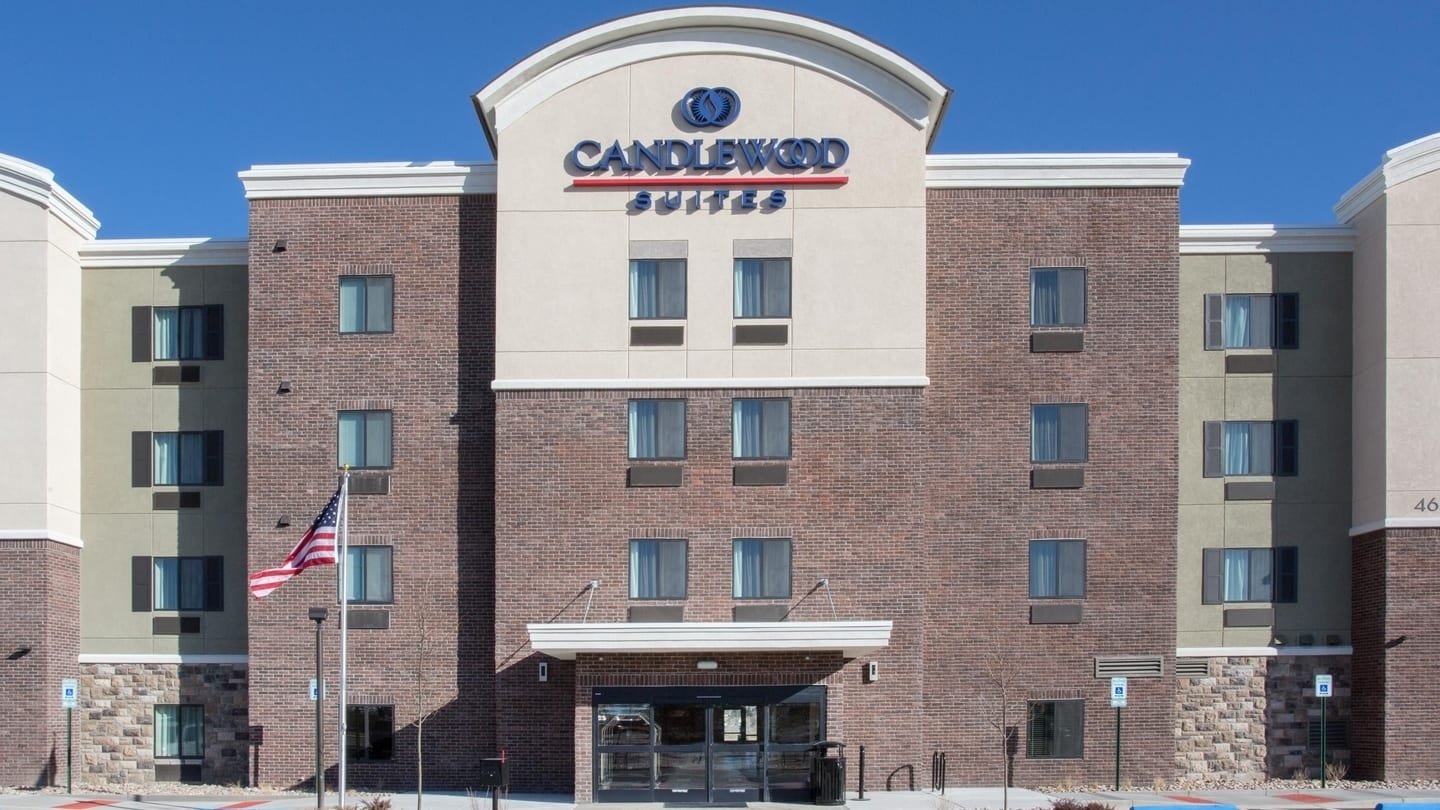 To finish the list, we're ending it with a USA Today Top 10 Best Reader's Choice Travel Awardee for Best Budget Hotel Brand, the Candlewood Suites in Pueblo. Guests agree that it's one of the "nicest, most affordable" inns in the area.
The entire structure is new and has been designed to appeal to modern travelers. They have suites that have a full kitchen for travelers who will be doing an extended stay.
They say god is in the details and one of the surprising features is the fully-stacked toiletry; not the tiny bits and pieces of shampoo and soap, but full ones. They also have free-to-use laundry rooms that are connected to the gym. This makes perfect sense for those who would like to squeeze in a little workout while waiting for the laundry to finish.
The hotel has its own convenience store at the lower level so guests can buy necessities they might have forgotten to pack. For a hotel that anticipates all of your needs, try checking in at this award-winning hotel.
Thanks for checking out our list of top Pueblo hotel accommodations! Also, consider the top hotel in Pueblo West, the only accommodation in this growing suburb of Pueblo. Hope you enjoy your stay in Colorado's Steel City.