Beautifully located at the base of Colorado's Collegiate Peak mountains, Buena Vista is truly a "good view". The town caters year-round to nature lovers, hot springs enthusiasts, and generally anyone looking to escape the hustle and bustle of the more touristy mountain towns.
Surrounded by nature on all sides, it's easy to access the national forests from town. There's much to do all year round in Buena Vista. Explore the outdoor activities directly in town or venture out into the Rocky Mountain playground minutes away, safety first of course.
Plus the town is also a good choice for those who would like to be within a reasonable drive to the Denver International Airport, in under 3 hours. For your vacation planning, here are the best hotels we recommend for your stay.
Probably Buena Vista's Top Accommodations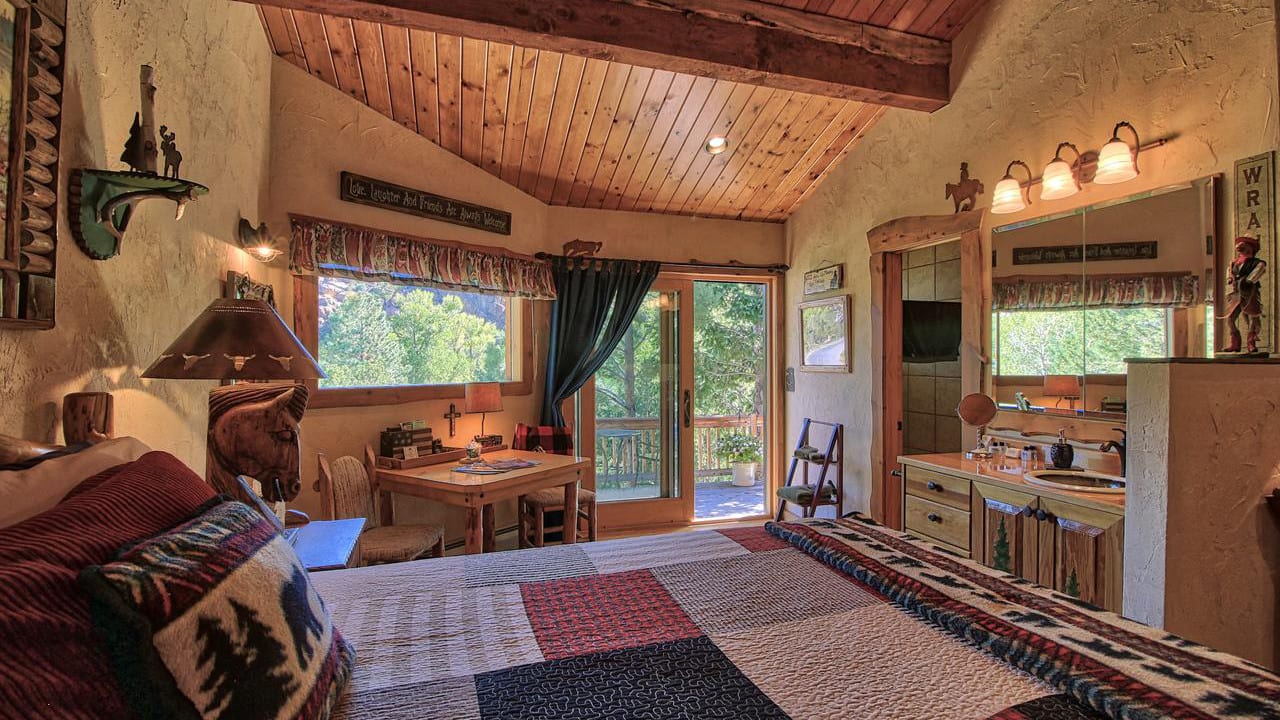 Buena Vista Colorado is considered to be the capital of whitewater rafting in Colorado. It's ideally situated on the Arkansas River, attracting waterbirds and adventurers all summer long. So it's of little surprise that Buena Vista knows how to take care of their overnight guests, with some of the top lodging in Chaffee County.
Open seasonally, Cottonwood Pass provides an awesome "short-cut" to Crested Butte over the Continental Divide. It connects with Buena Vista with Almont, about a 2 hour drive suitable for most cars, weather pending. Stay a few nights in BV and experience the "Heart of the Rockies", as the county is known. There's a wide range of unique hotels and accommodations, including private and public hot springs.
This section contains referral links. If you click through and take action, we may receive a commission, at no additional cost to you. 
Here are our picks for the top hotels in Buena Vista, CO, in no particular order:
Surf Hotel & Chateau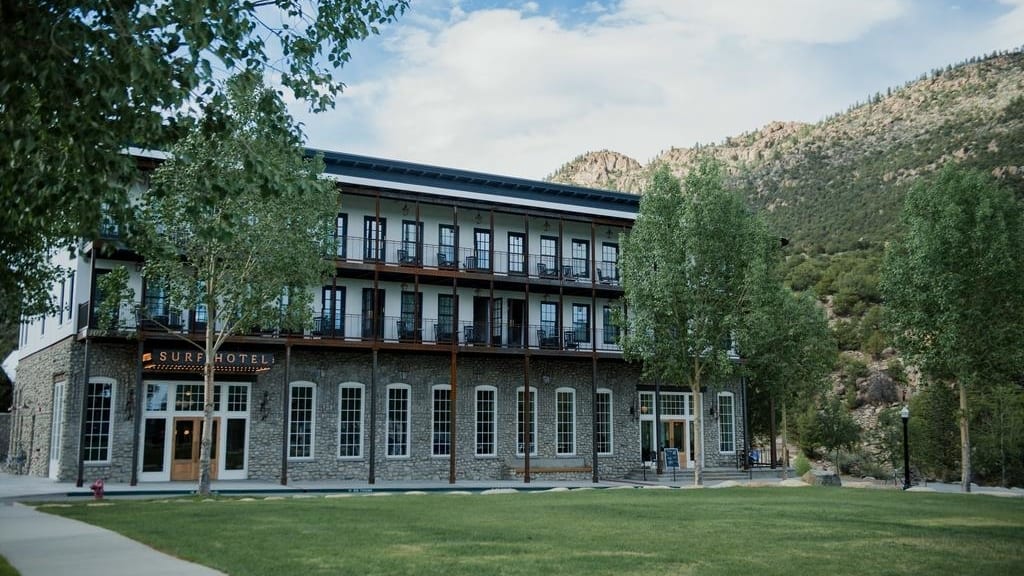 Planning for a mostly-outdoorsy trip doesn't mean you need to compromise your comfort. Even though Buena Vista is known for its mountains and hot springs, high-end accommodation is also within reach. The Surf Chateau offers its guests a unique, luxurious and adventure-filled travel experience.
Located on a 41-acre stretch between the Arkansas River and Buena Vista, the boutique hotel is the perfect location for those who need access to the local shops and restaurants as well as nearby trekking and rivers. Guests can also try out the in-house restaurant Weley & Rose to taste an all-day artisan menu.
Surf Hotel & Chateau also has this old English architecture, partnered with minimalist rooms (colored in white) to accentuate the texture and quality of the views. To enjoy the Surf Hotel & Chateau, book with their introductory room rates that start from around two hundred dollars.
Best Western Vista Inn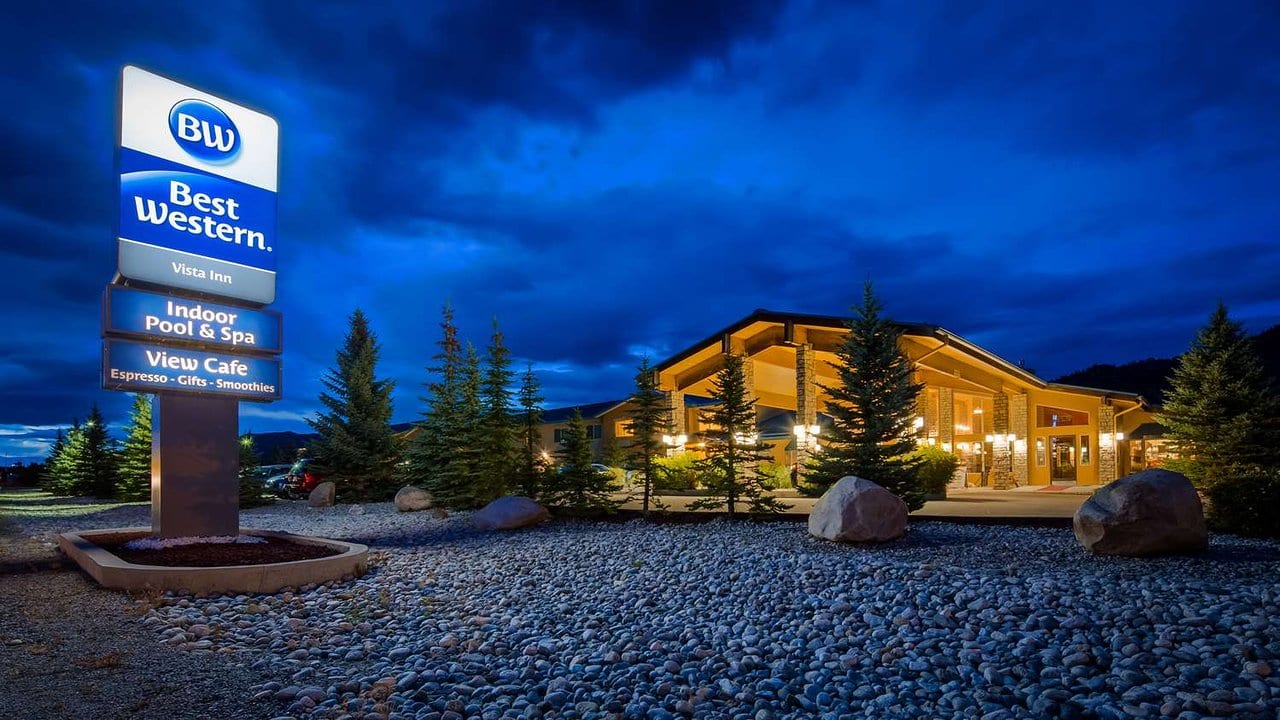 Best Western Vista Inn is an award-winning hotel in Buena Vista, and it highlights the greatness of going back to the basics: high-quality hospitality service.
The hotel is known for offering a splendid experience that starts from the moment guests arrive. This is the reason why guests prefer to stay here over more popular franchises and brands.
They have a 100% smoke-free policy that makes the stay safe and comfortable for families and backpackers who don't smoke. They also have biking rentals, meeting facilities, hot tub, indoor pool, and spa.
Though the inn's architecture is not as modern as the hip new hotels in town, its view is still spectacular.
Buffalo Peaks B&B Lodge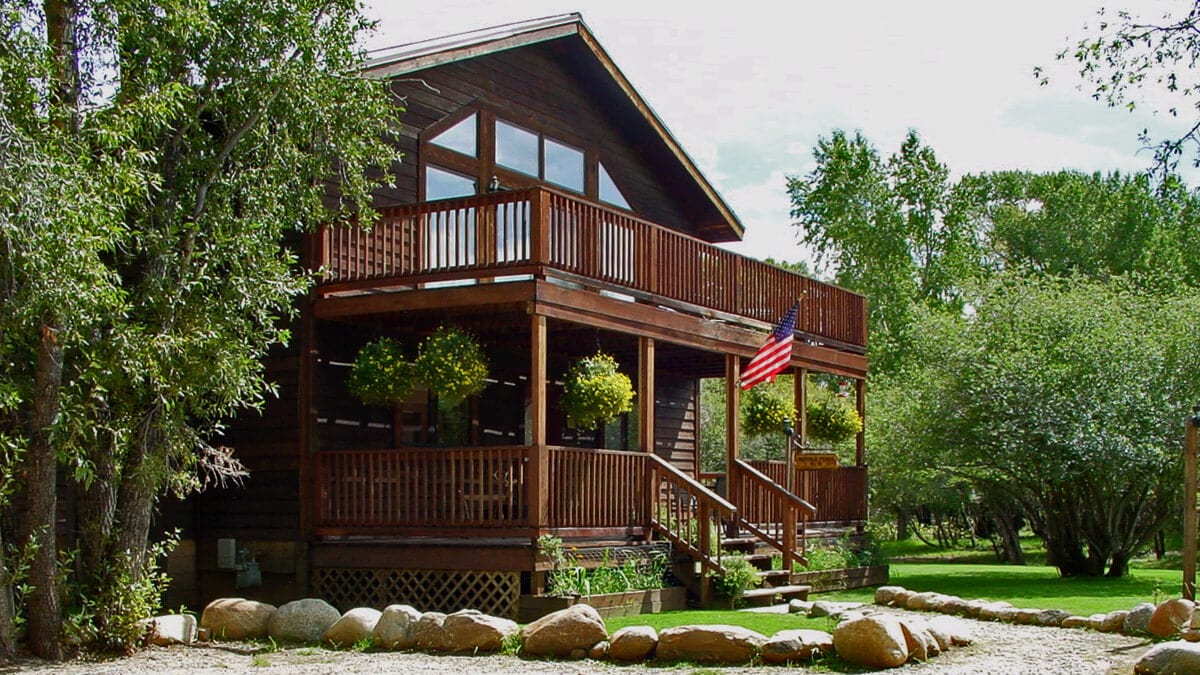 Buffalo Peaks B&B Lodge is another cabin-feel favorite for families, couples and wanderlust travelers. With a cozy fireplace in the standard room, guests can enjoy a pleasant tea in the afternoon. The ambiance is consistent throughout the inn. The dining area is central to the lodge because it brings the guests together as they share a long table during dinner.
Guests feel at home and with nature with the lodge's wood designs. From the headboards to staircases, guests enjoy the local craftsmanship of these bespoke pieces of furniture.
Buffalo Peaks B&B Lodge has four suites that can usually accommodate at least three people. Room rates start at $129.
B & B Riverside Motel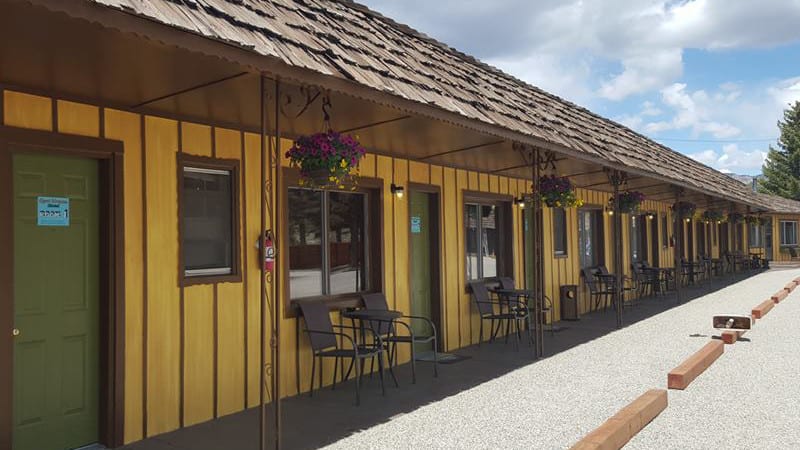 Also known as the Rivers Mountain Motel, B & B Riverside Motel is probably a smaller, simpler version of a cabin stay. With only one floor, the motel's highlights are its accessibility to the local town, the Buena Vista Heritage Museum and the San Isabel National Forest.
They only have ten rooms, but since the motel is designed horizontally, each room has a backyard view that overlooks the mountain peaks. The B & B Riverside Motel is a wonderful choice for those looking for budget-friendly accommodation with some scenery.
Aside from the private bath and shower for each room, previous guests have also noted that the rooms are immaculate.
Cottonwood Hot Springs Inn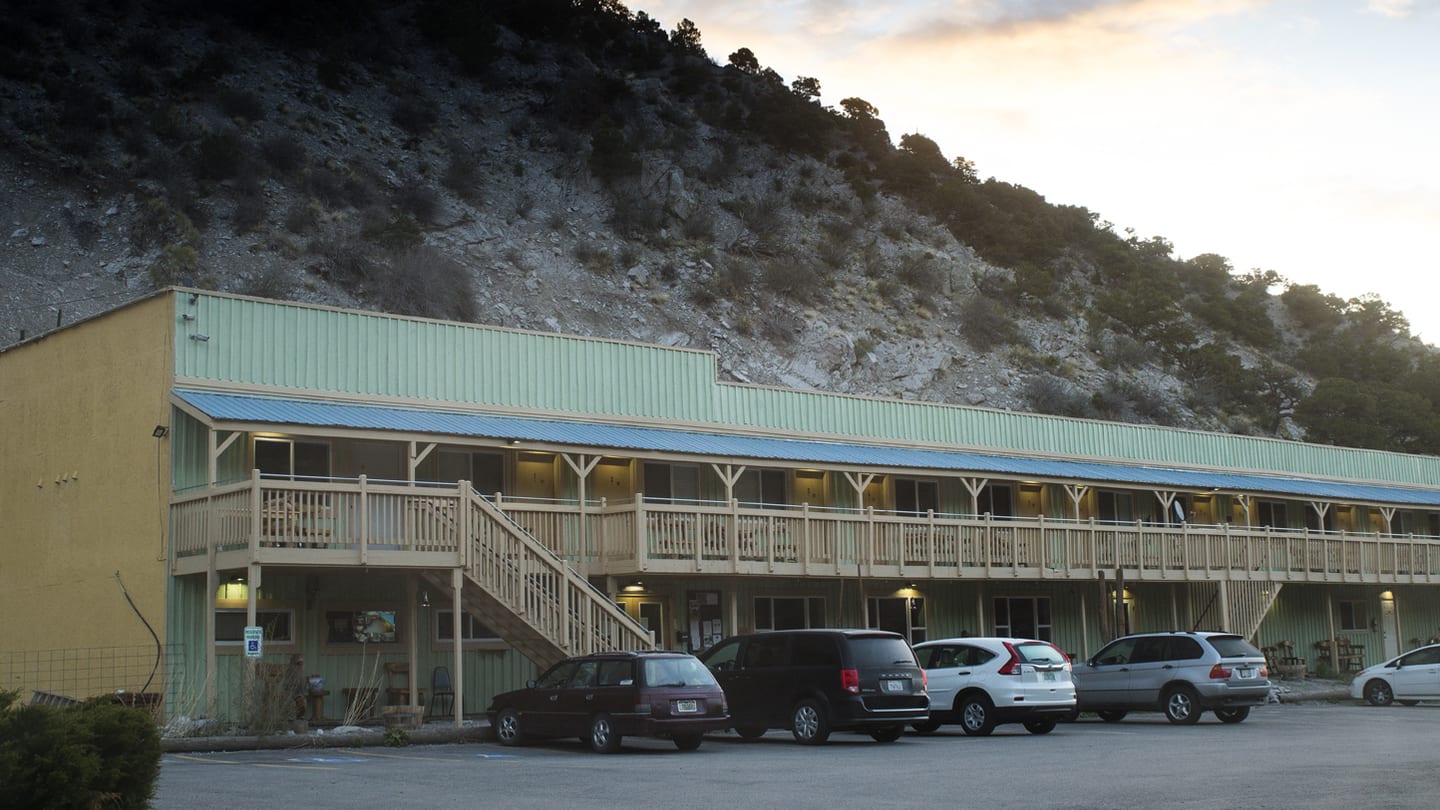 Cottonwood Hot Springs is one of the more unique places to stay in Buena Vista because of the in-house hot spring. The inn boasts of its all-natural hot springs. They also noted their effort to reduce sources of electromagnetic radiation combined with the greeneries they incorporated into the rooms and suites.
Aside from suites, they also have dormitory beds for travelers on a budget. Since the inn is focused on healing the management encourages guests to stay away from TVs and electronic devices – a digital detox. This gives the guests a truly natural experience.
Cottonwood Hot Springs Inn also offers healing massages from Swedish, Hot Stone, Mud Wraps and more.
Elk Mountain Ranch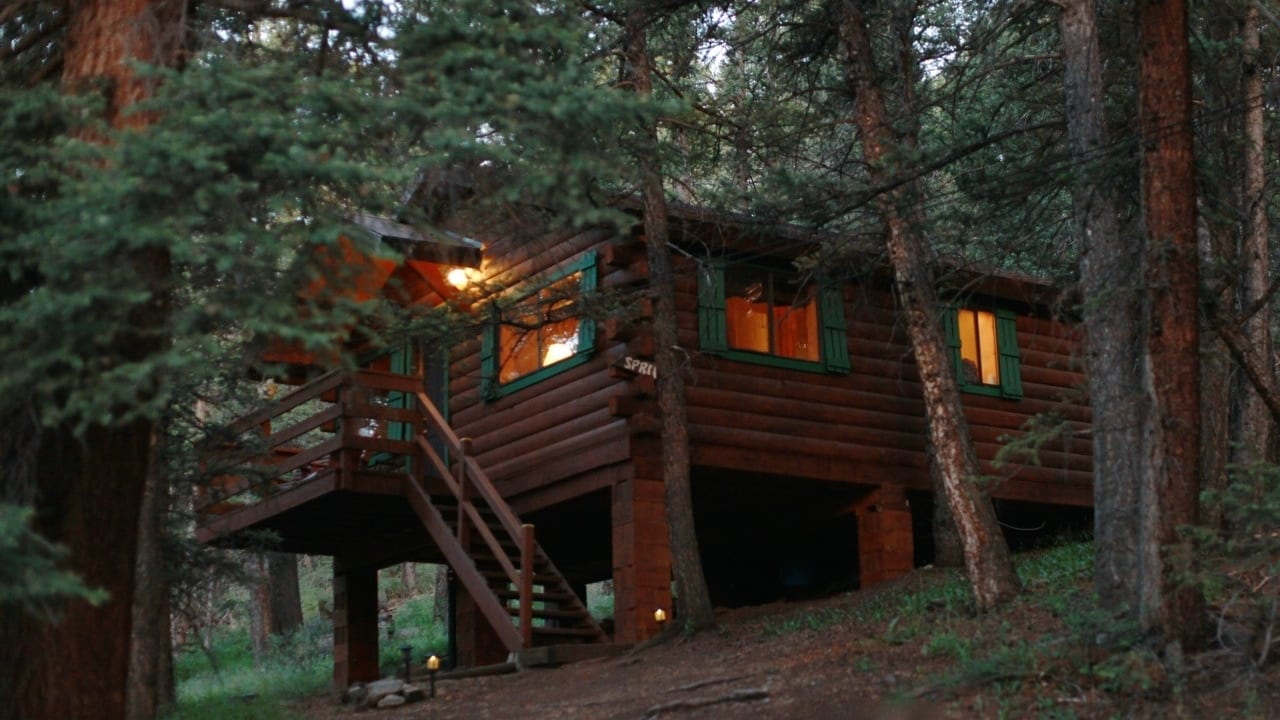 Buena Vista is a nature-filled location, especially with the Rocky Mountains. That's where Elk Mountain Ranch comes in. The Ranch offers a one-week adventure experience that brings guests back to the sanctity of the earth. The entire package will include activities like horseback riding, hiking, mountain biking, fishing and more.
Since it's located 10 miles away from downtown, Elk Mountain Ranch is a secluded place where families, couples, and singles can enjoy a cozy ranch stay.
To top it off, Elk Mountain Ranch's lodging is also highly coveted by previous guests. If you want to have an all-in-one package trip without having to worry about planning every single detail of your Buena Vista tour, Elk Mountain Ranch is a fantastic option.
Rainbow Lake Resort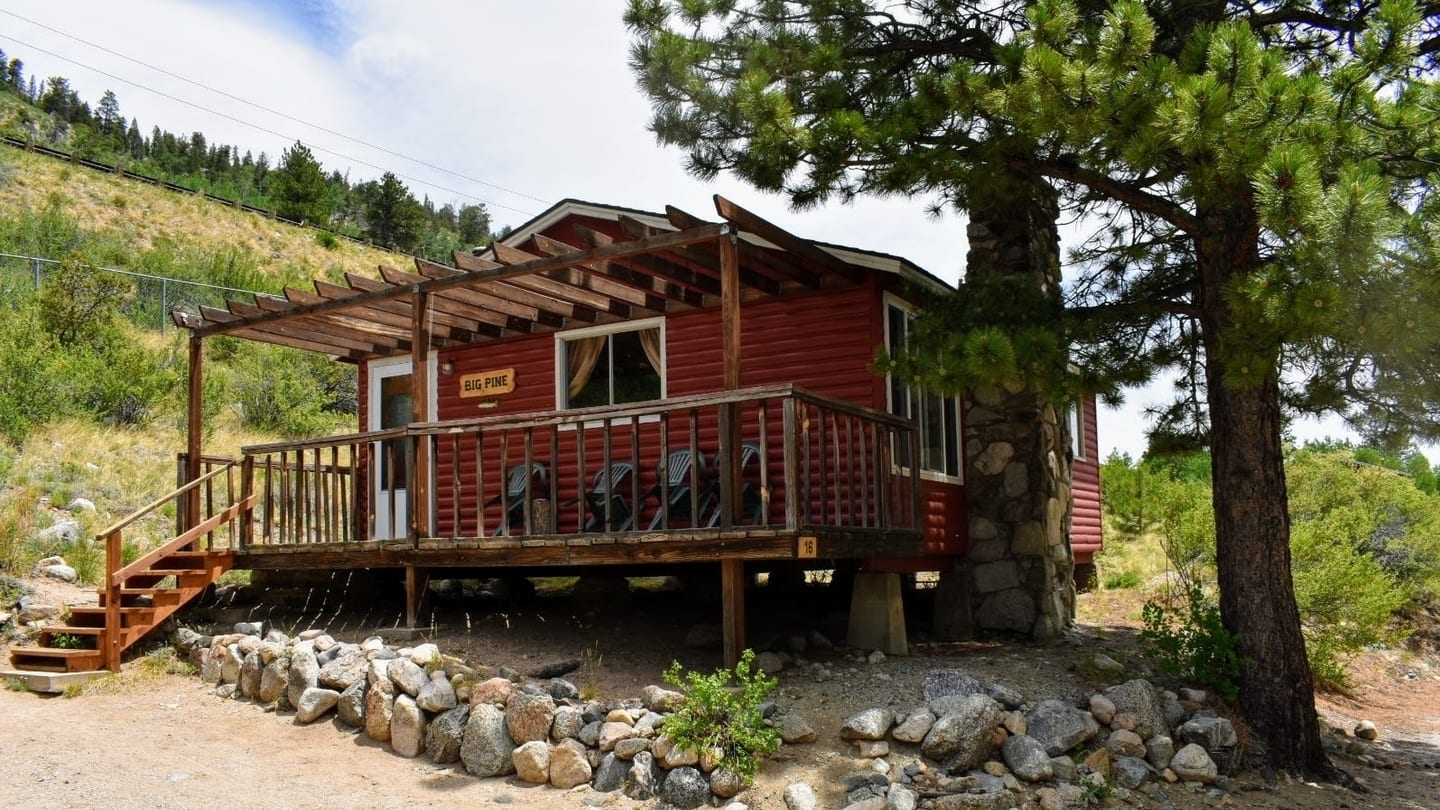 Rainbow Lake Resort is one of Buena Vista's historic cabin hotels. It was built back in 1930 by Ed Fikany, Sr. It was initially a property where horses and wagons could take a rest while traveling through the Continental Divide. It further developed as a cabin accommodation in the '60s and was renovated back in 2007.
What's interesting about Rainbow Lake Resort is the assortment of its suite types. They have "The Landing," a cozy apartment for families and bigger groups, condos (two-bedroom units with complete kitchen and living rooms), and "Mountain Homes," cabin-style homes for more private vacationers. They also have the Buffalo Peaks Room which can accommodate up to 50 people.
Merrifield Homestead Cabins and Hot Springs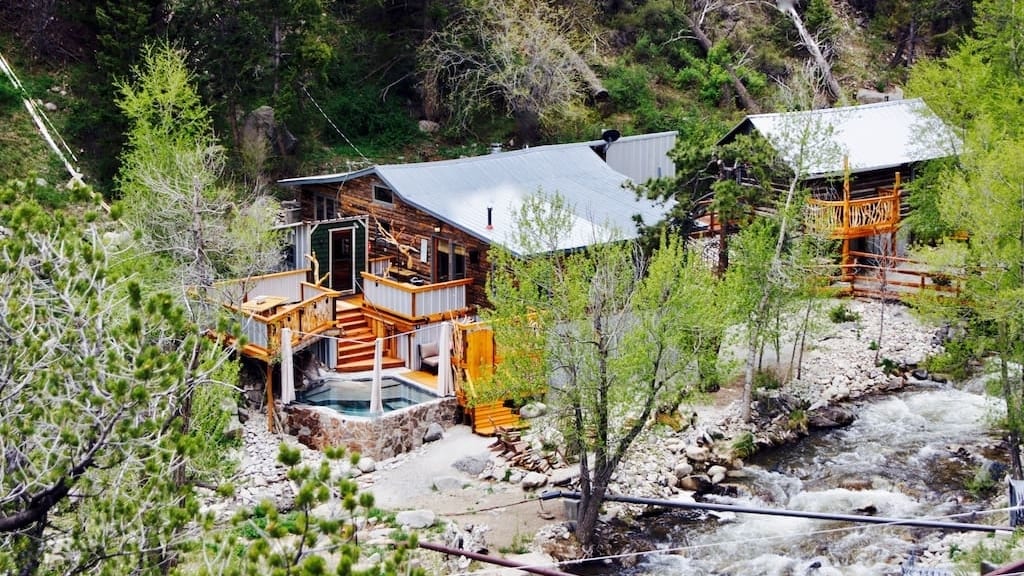 Merrifield Homestead Cabins and Hot Springs has a mix of history and a natural hot springs amenity. It was fully restored in the 1920s, but the room features are updated with 4K TVs, surround sound and more modern facilities. It is a reclaimed mining cabin that has been transformed to provide exceptional service to those staying in the area. Unlike the Cottonwood Hot Springs Inn, the location has a Wi-Fi connection.
Previous guests have nothing but praise for Merrifield. Some are even hesitant to give their reviews because they want to keep it a "hidden gem." Bringing comfort, amazing views and outstanding amenities, the cabins here are something to seek out.
Still, travelers should be aware that the rates are higher than average because a one-night stay will start at $576. But for this "hidden gem," it's worth it.
A Riverhouse Lodge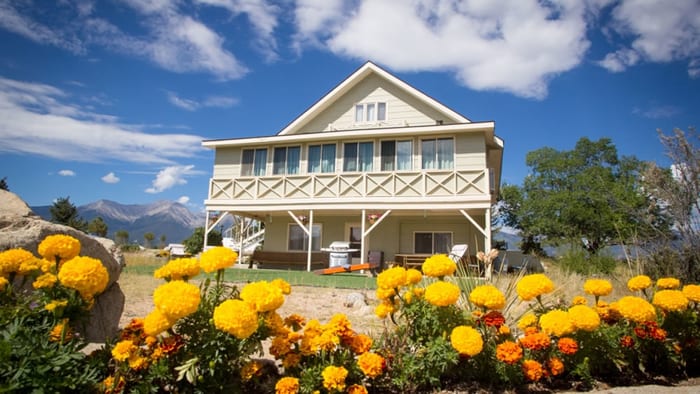 A Riverhouse Lodge is more like a lavish country house than a cabin lodge. It has rooms with private bathrooms and a TV. The 7-bedroom inn provides options for singles, couples, or families staying. The six bedrooms are also uniquely designed with the latest remodel. It is also conveniently located near Johnson Village where the views of Collegiate Peaks can be seen from the lodge.
Recreations like whitewater rafting and fishing can be done on the Arkansas River which is just a couple of minutes away from the lodge.
Thanks for checking out our list of top Buena Vista hotels. Hope you enjoy your stay in this Arkansas Riverside town!