Making a move from being known as the "Cowtown" of the west to a bustling urban city, Denver still knows how to grill up a great steak. From original classics to modern new steakhouses, these are the best steakhouses in the Mile High City.
You'll find a choice of top steakhouses, ranging from casual and relaxed to upscale, gourmet dining. While some steakhouses below will naturally serve up a slightly better steak than another, you'll get a fine meal at all of them. Whether you're looking for the perfect steak or just that original ambiance, there are plenty  of restaurants to choose from in Denver.
Here are some of the top steakhouses in Denver, CO, in no particular order:
1. Buckhorn Exchange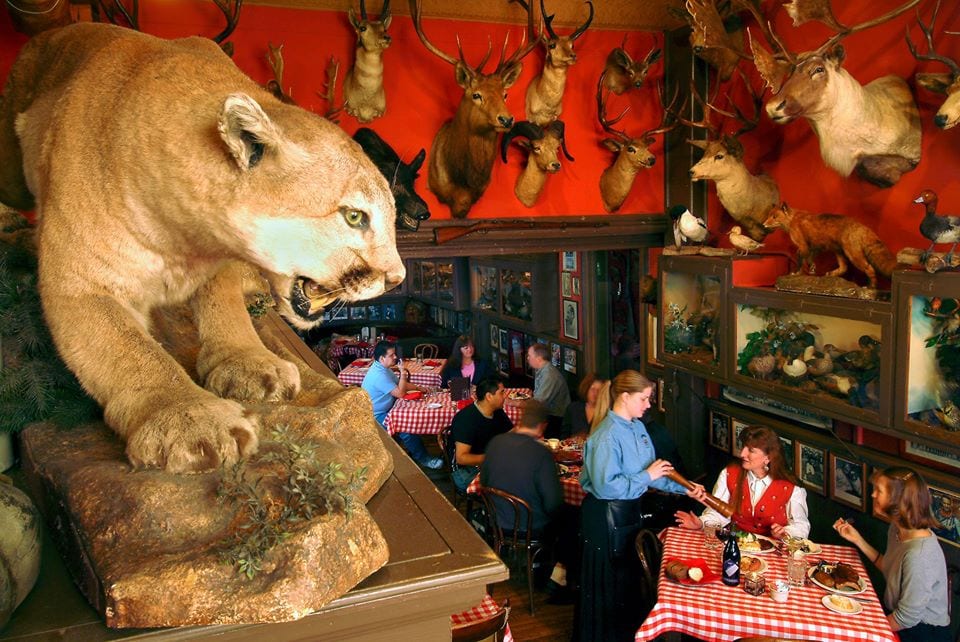 Serving as Denver's oldest continuously operating restaurant, the Buckhorn Exchange is a Wild West classic that still serves up a good steak. Since 1893 this storied steakhouse has made a name for itself serving up prime-grade beef steaks, elk, ostrich, buffalo prime rib, yak, and its most unique of all, Rocky Mountain Oysters. Named a National Historic Landmark and Western Museum there is plenty to keep your eyes busy during dinner with various artifacts and the mounted game that scatter the walls.
1000 Osage Street, Denver, CO 80204 | 303-534-9505 | buckhorn.com
2. Guard & Grace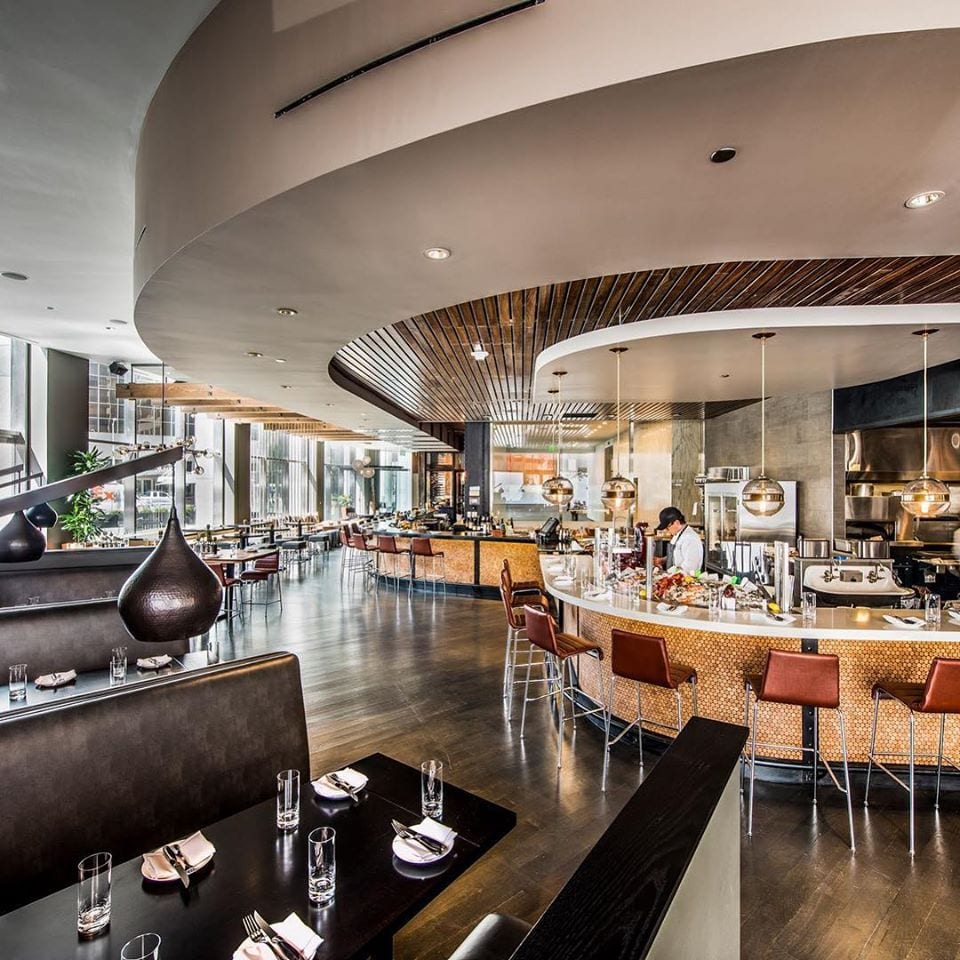 Guard and Grace is a take on the upscale modern steakhouse with Denver Chef, Troy Guard, and his most beloved restaurant to date. Patrons will enjoy prime, certified Angus and local grass-fed and Wagyu cuts of beef. Cap off any meal with a bottle of wine from the over-the-top wine cellar or a crafty cocktail from the fanciful bar. But the show doesn't stop there. Enjoy your award-winning steak amongst the restaurant's award-winning design. The 9,000 square foot space offers a stunning oyster bar, lavish private rooms, and a walk-in floor-to-ceiling glassed wine cellar – all complete with open space, large windows, and a playful atmosphere that doesn't make this steakhouse intimidating.
1801 California St, Denver, CO 80202 | 303-293-8500 | guardandgrace.com
3. The Capital Grille Denver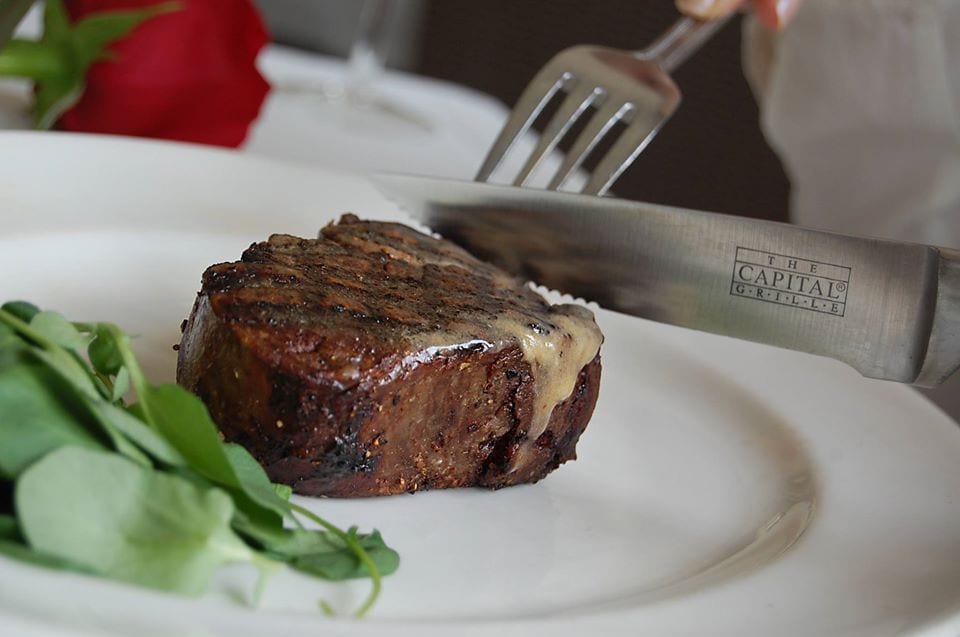 Found in the heart of Denver in the happening Larimer Square, The Capital Grille is a chain steakhouse that has made a name for itself in the Mile High City. Steak offerings include a 14-oz dry-aged New York strip, 22-oz bone-in ribeye, and a 32-oz dry-aged Porterhouse. For those who don't enjoy steak, order up lamb rib chops, sushi-grade sesame seared tuna, or fresh Maine lobster. A good steak at the Capital Grille pairs well with a night out on the town in Larimer Square or a walk to a show at the Denver Performing Arts Center.
1450 Larimer St, Denver, CO 80202 | 303-539-2500 | thecapitalgrille.com
4. LoHi SteakBar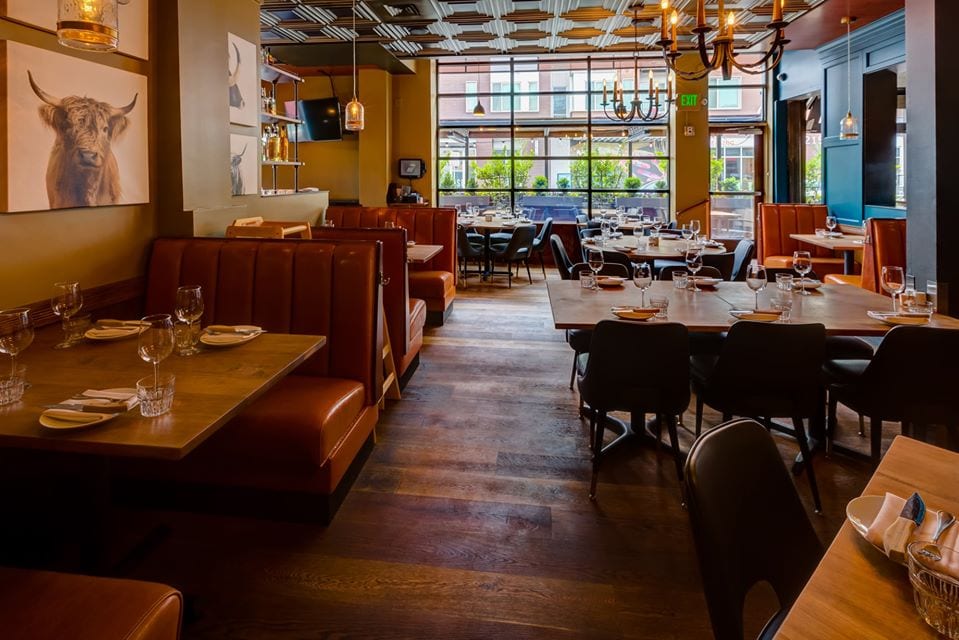 Opening in 2009, LoHi SteakBar was one of the first restaurants to open in the up and coming LoHi neighborhood. The steakhouse hits home with hand-cut steaks, crafty cocktails, and a notable happy hour. Choose your steaks from a select menu of the flatiron, six or eight-ounce filet, and the New York strip, then customize your steak with a choice of seasonings plus additional add-ons including truffle butter, crab cake, or beef demi. Beyond steaks, enjoy savory entrees like salmon and seared scallops, and a plentiful burger menu.
3200 Tejon St, Denver, CO 80211 | 303-927-6334 | lohisteakbar.com
5. Quality Italian Steakhouse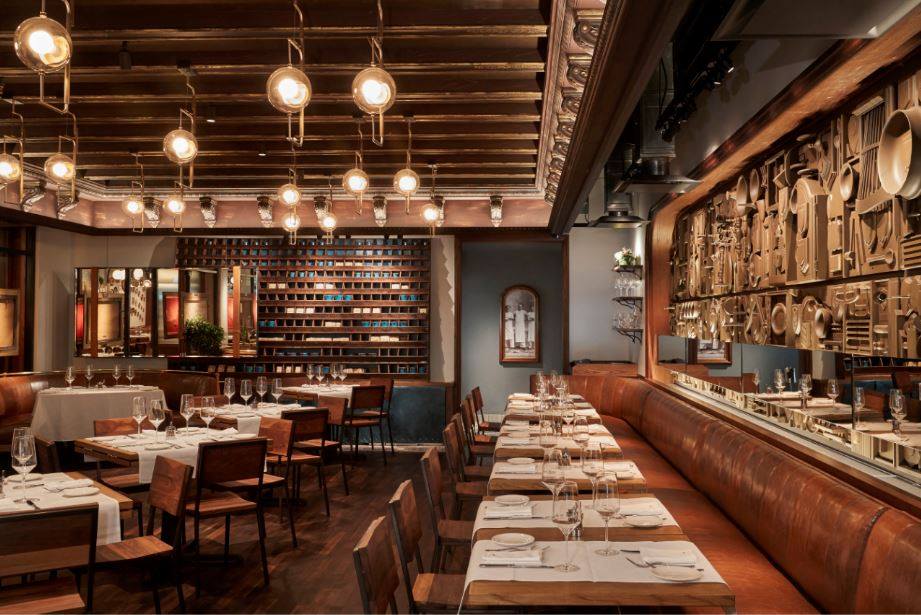 Quality Italian Steakhouse offers a modern twist on the classic Italian-American steakhouse. Located in Denver's Cherry Creek shopping district, Quality Italian lives up to its name with a menu that serves up traditional filet mignon, bone-in rib eye, and New York strip steaks – all served Italian-style with your choice of Alla Marsala Nero, Gorgonzola & Horseradish, or Truffle Butter. And in true Italian fashion, the menu also includes a handmade pasta list that can only be described as quality Italian. Serving up lunch and dinner, restaurant-goers can put on their Sunday best for their Sunday Bellini Brunch – with a choice of endless bloody marys or bellinis from the signature bellini cart.
241 Columbine St, Denver, CO 80206 | 303-532-8888 | qualityitalian.com
6. Columbine Steakhouse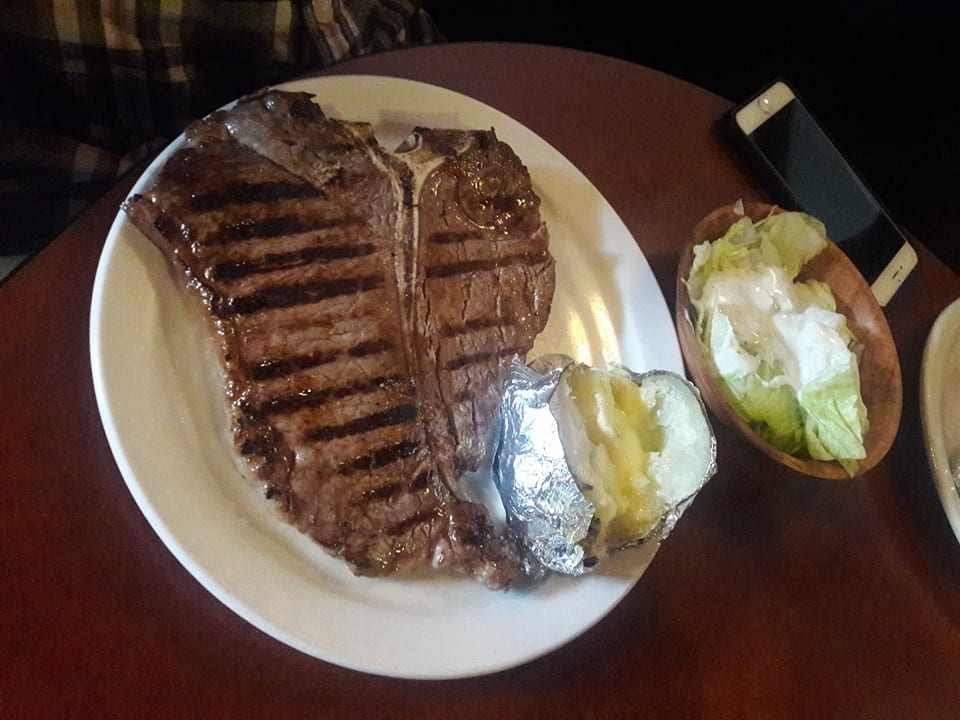 Don't expect your suit and tie crowd here at the Columbine Steakhouse. If you're looking for a casual atmosphere paired with nothing but a good steak, then head to Federal Boulevard and pull up a seat at the Columbine Steakhouse. Complete with its classic casual fare, your steak comes with an iceberg salad, baked potato, and plain toast – no frills just the basics. Open till midnight, you can have your steak and eat it too, late into the evening. The restaurant is cash only.
300 Federal Blvd, Denver, CO 80219 | 303-936-9110
7. Citizen Rail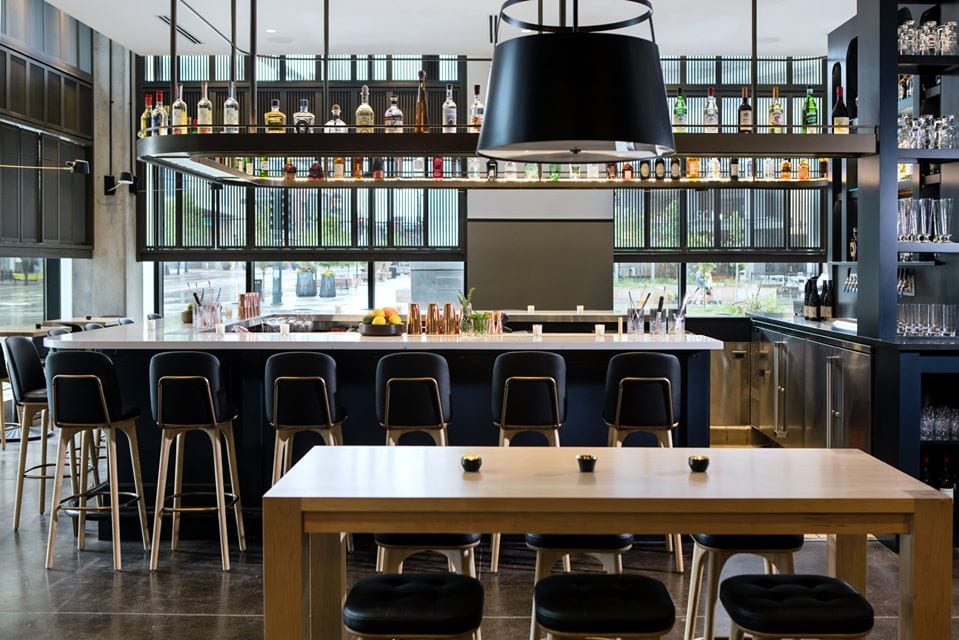 Located inside the Hotel Born, a boutique hotel in downtown Denver, Citizen Rail offers up an upscale atmosphere for enjoying a fine cut of steak. The steakhouse specializes in dry-aged meats, in-house butchered options, and smoked steaks as well. The restaurant's dry-aging room dishes out pasture-raised beef and house-butchered Colorado lamb alongside hand-cut venison and pork steaks. The atmosphere is anything but casual with its sleek modern design, clean lines, and inviting windows that make this not your typical steakhouse.
1899 16th St Mall, Denver, CO 80202 | 303-323-0017 | citizenrail.com
8. Bastien's

Perfecting steaks since the 1930s, Bastien's on Colfax is known to be the home of the sugar steak. With its low-key, retro atmosphere and home-style cooking, this classic Denver restaurant is a must-try. But you can't leave without trying a New York strip with Bastien's signature sugar and spice blend, served only one of two ways – medium-rare or rare.
3503 E Colfax Ave, Denver, CO 80206 | 303-322-0363 | bastiensrestaurant.com
9. Elway's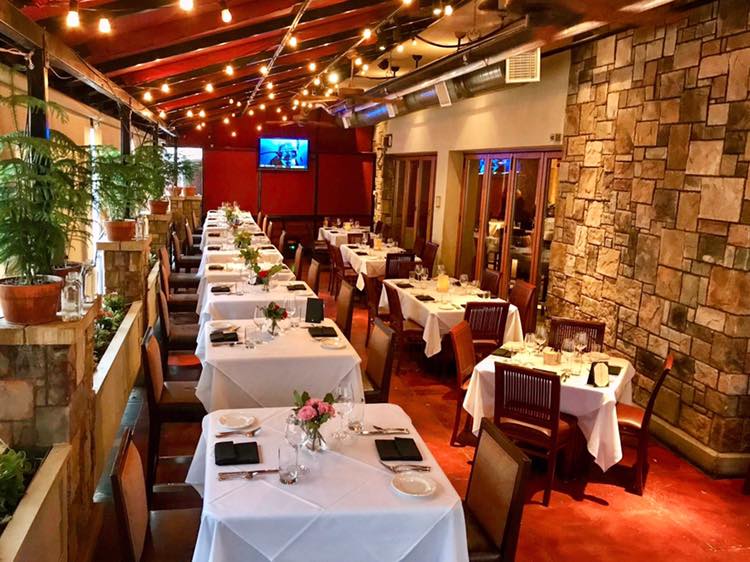 A list of Denver's top steakhouses isn't complete without a mention of Elway's. While John Elway is known for his football connections (and possibly his Chevy or Caddy dealerships), he has also made a name for himself in the restaurant business with Elway's. With now four locations throughout Colorado, the original resides in Cherry Creek where patrons can enjoy the star of dinner, the aged USDA prime beef, cut any way you like it. Elway's serves up brunch, lunch, dinner, and decent happy hour if you like steak with your cocktails. Other locations are in Downtown Denver, D.I.A., and Vail.
2500 E 1st Ave #101, Denver, CO 80206 | 303-399-5353 | elways.com
10. Urban Farmer Denver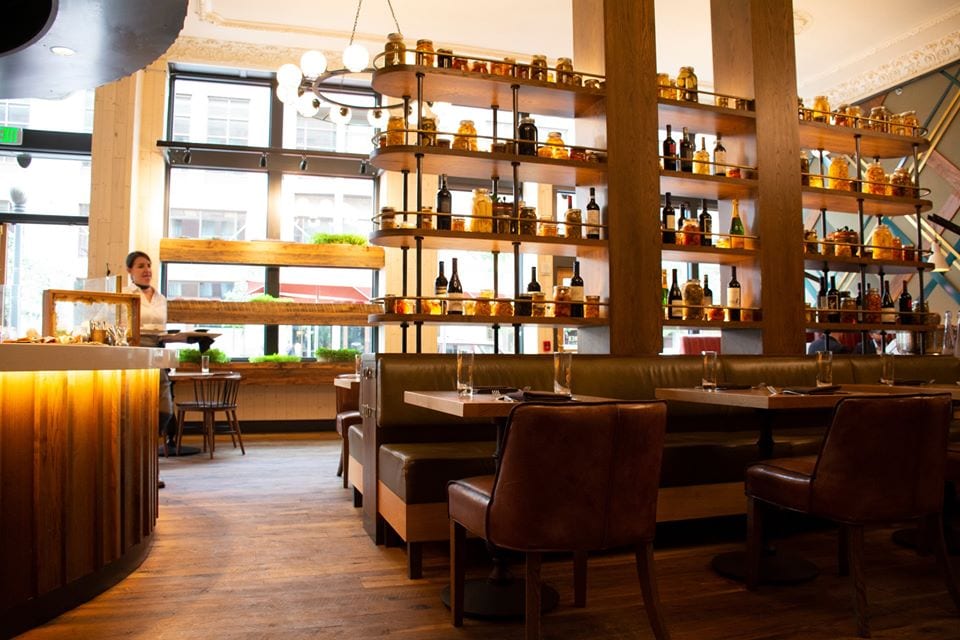 Located inside the luxurious Oxford Hotel, Urban Farmer Denver is a contemporary chophouse with a knack for style and steaks. With a focus on in-house whole animal butchering, the chefs at Urban Farmer work to use the entire animal throughout the menu. Partake in the communal charcuterie station that serves as a space to "meet your meat." Choose from butcher's cuts of heritage-bred beef, grass-fed, grain-finished, and corn-fed options as well. To help get you started, guests can't go wrong with the New York steak tasting – 6-oz each of New York grass-fed, grain-finished, and 21-day dry-aged cuts of beef.
1659 Wazee St, Denver, CO 80202 | 303-262-6070 | urbanfarmerdenver.com
11. Shanahan's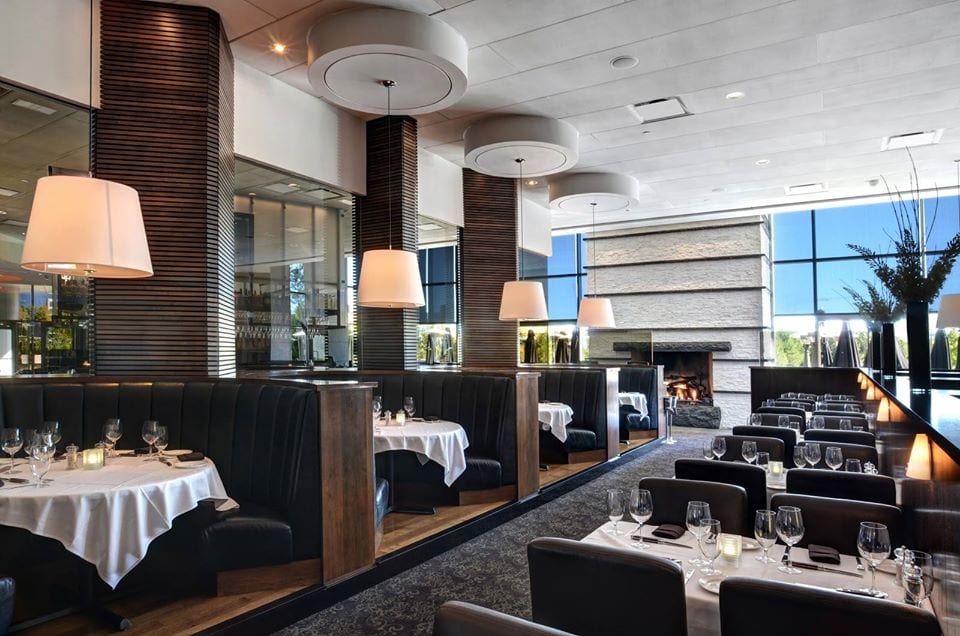 From the outside, one of Denver's best steakhouses looks a bit unassuming, but Shanahan's packs the punch with its mouth-watering steaks and its dark and mysterious steakhouse vibe. The former head coach of the Denver Broncos opened Shanahan's in 2009 with the idea that steakhouses should be more than just about steaks. While patrons can order a good steak, they also will find half the menu listing fresh seafood dishes like halibut and swordfish. The steaks and chops menu offers everything from a Center Barrel Cut Filet Mignon to a Prime New York strip – all custom-aged 28 days broiled at 1500 degrees. Bring your entire wallet as this steakhouse comes with a price tag but is well worth the splurge.
5085 S Syracuse St, Denver, CO 80237 | 303-770-7300 | shanahanssteakhouse.com
12. Del Frisco's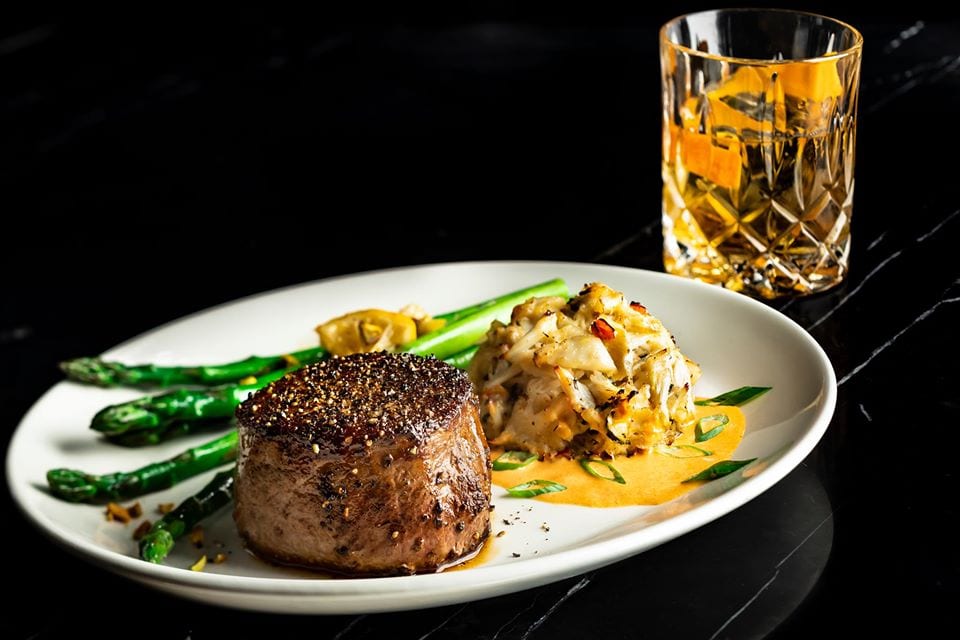 Located in the Denver Tech Center, Del Frisco's has long drawn the suit and tie crowd with its hearty selection of dry-aged steaks, Wagyu steaks, and New York strip steaks. Go big or go home with the classic Double Eagle, a 32-oz ribeye for which the steakhouse is named for. With its dark leather couches and chairs, alluring bar, plus local stone and mahogany features, complete the ultimate steakhouse ambiance. Pair your steak with a good cigar at Denver's premier smoking lounge with more than 65 cigars to choose from.
8100 E Orchard Rd, Denver, CO 80111 | 303-796-0100 | delfriscos.com/steakhouse/denver
Enjoy your night out on the town at one of Denver's top steakhouses. Bon Appetit!