Get a taste of the rich history of the Old West! Established in 1893, The Buckhorn Exchange first opened its doors to miners, silver barons, Indian chiefs, and businessmen of the thriving Denver. In operation for 125 bountiful years, The Buckhorn Exchange does not come short of its list of superstar visitors.
Hundreds of Hollywood actors, notable personalities in the country, 5 US Presidents, and even Her Royal Highness Princess Royal Anne, came to visit this famous restaurant in Denver's oldest neighborhood at 10th and Osage.
Dining at the Oldest Restaurant in Denver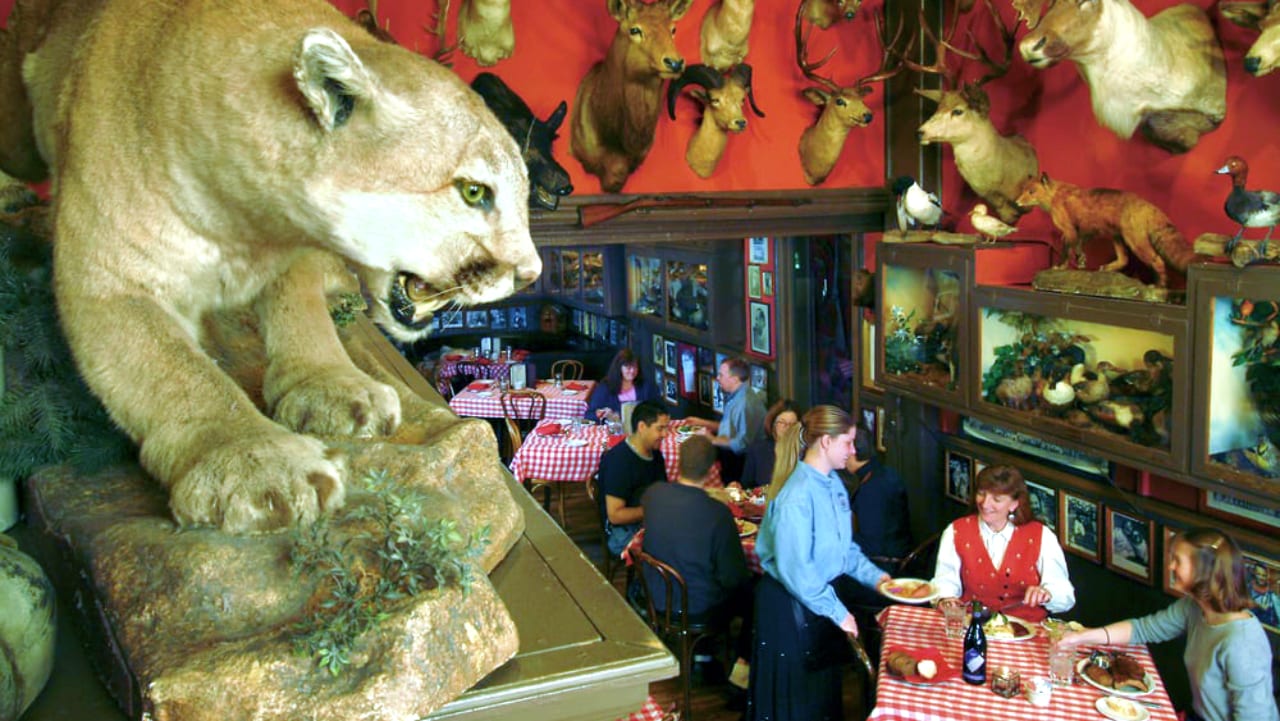 Now serving not just its culinary expertise but an experience more than anything, The Buckhorn Exchange is the oldest restaurant in Denver. It was designated as a National Historic Landmark in 1972. It continues to operate as a steakhouse restaurant and bar, as well as an acclaimed Western Museum.
The restaurant is beautiful and rich and colorful. It is filled and decorated with historic memoirs and old hunting memorabilia. 125 guns and 575 pieces of taxidermy art are mounted on its walls- it's bewitching!
At first glance, you'll be filled with the history of the good Old West- but their delectable menu will fill your stomach so well you'll surely order another set "To go". Do not leave without tasting "The Original" steak, rib platters, enormous burgers, the famed Grandma Fanny's pot roast sandwich, and Buckhorn's specialty Rocky Mountain Oysters. For exotic eaters, The Buckhorn Exchange offers alligator tail and buffalo sausages. They also serve delicious desserts to conclude your meal.
Buckhorn's Victorian Lounge, an 1857 White Oak Bar, and a Roof Garden are located on the second floor with an ambiance of the true Old West. Here, you can enjoy your favorite beverage and order off the menu.
The Buckhorn Exchange does take reservations, so feel free to call ahead, unless you wanna get a drink at the vintage bar. For special events, the Buffalo Room (20 pax max) and the Roof Garden (60 pax max) are available and nothing short of wonderful whatever the occasion is.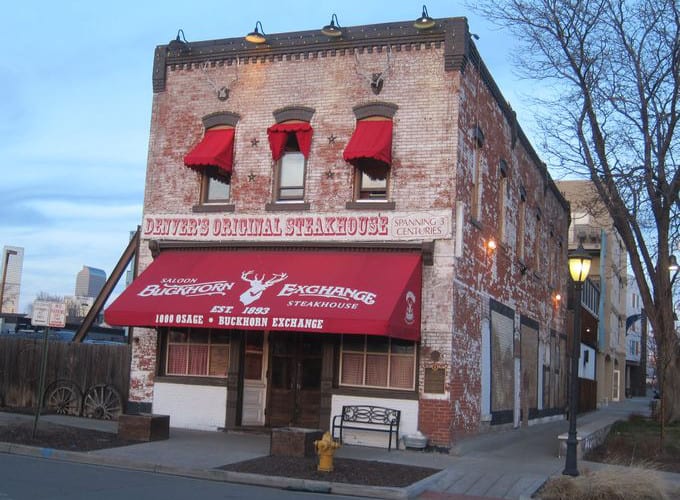 Getting There
From Denver, follow W 13th Avenue (it's one way going west) and turn left onto Osage Street. The restaurant is on the corner of 10th and Osage, directly across from the RTD Light Rail Station, by the same name: 10th & Osage.
Details
Address: 1000 Osage St, Denver, CO 80204
Phone: 303-534-9505
Reservations: Yes
Reviews: Yelp
Website: buckhorn.com
Latest in Buckhorn Exchange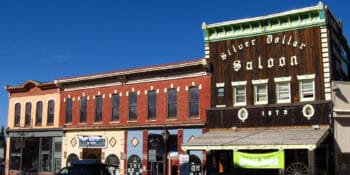 Colorado is home to some of the oldest bars and saloons in the Mountain West. A…