Buena Vista is a fun mountain town, centrally located in the Rocky Mountains. It's close enough to the Front Range for an easy weekend trip, and a convenient base for nearby activities. Whitewater rafting and the hot springs are two of the most popular activities to explore.
Since the 19th century, those who wanted to improve their health through the healing power of hot springs have headed to this Colorado town. Local hot springs were used as a regular location for family getaways as early as the 1880s. Now, about 2,855 residents call the town home as of 2020.
Highlighting the magnificent landscape are the 14,000-foot Collegiate Peaks right outside town. It's also just a short jaunt up Cottonwood Pass to be standing atop the Continental Divide. The mountains are big and beautiful here at 7,965 feet in Chaffee County, or as BV's motto says: "8,000 Feet Above Average."
History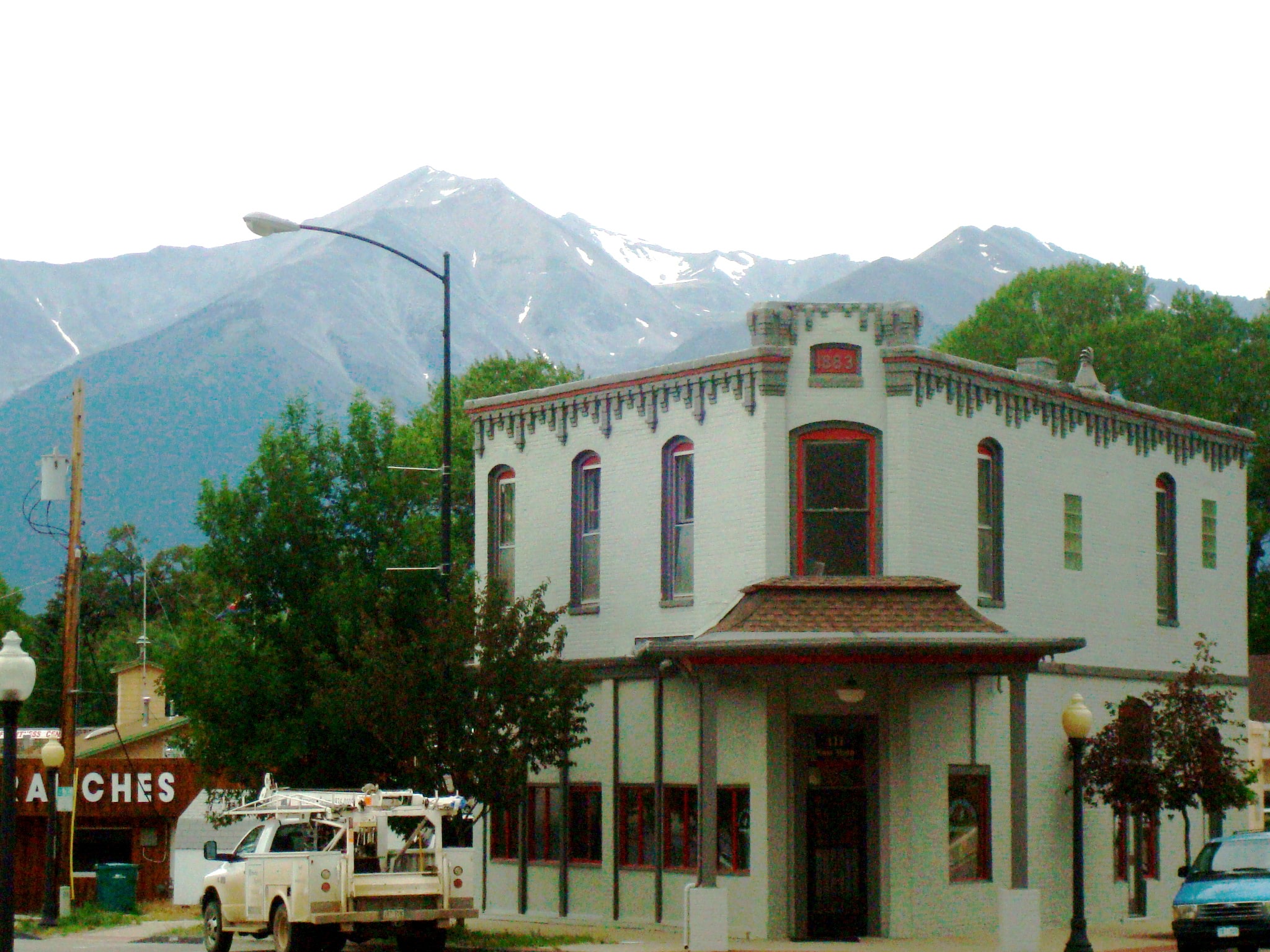 Buena Vista was originally known as Mahonville, named after the Mahon family who had many descendants that lived in the area. Like many Colorado towns, it was a creation of the railroad and mining industry booms. However, Mahonville was uniquely recognized for being very rowdy and rambunctious.
It was said there were over 30 saloons in town, but no churches to be found. Eventually, the residents voted to rename the town Buena Vista ("Beautiful View") and it became the county seat in 1880. The courthouse that originally housed all of the records in BV is now a heritage museum.
Main Attractions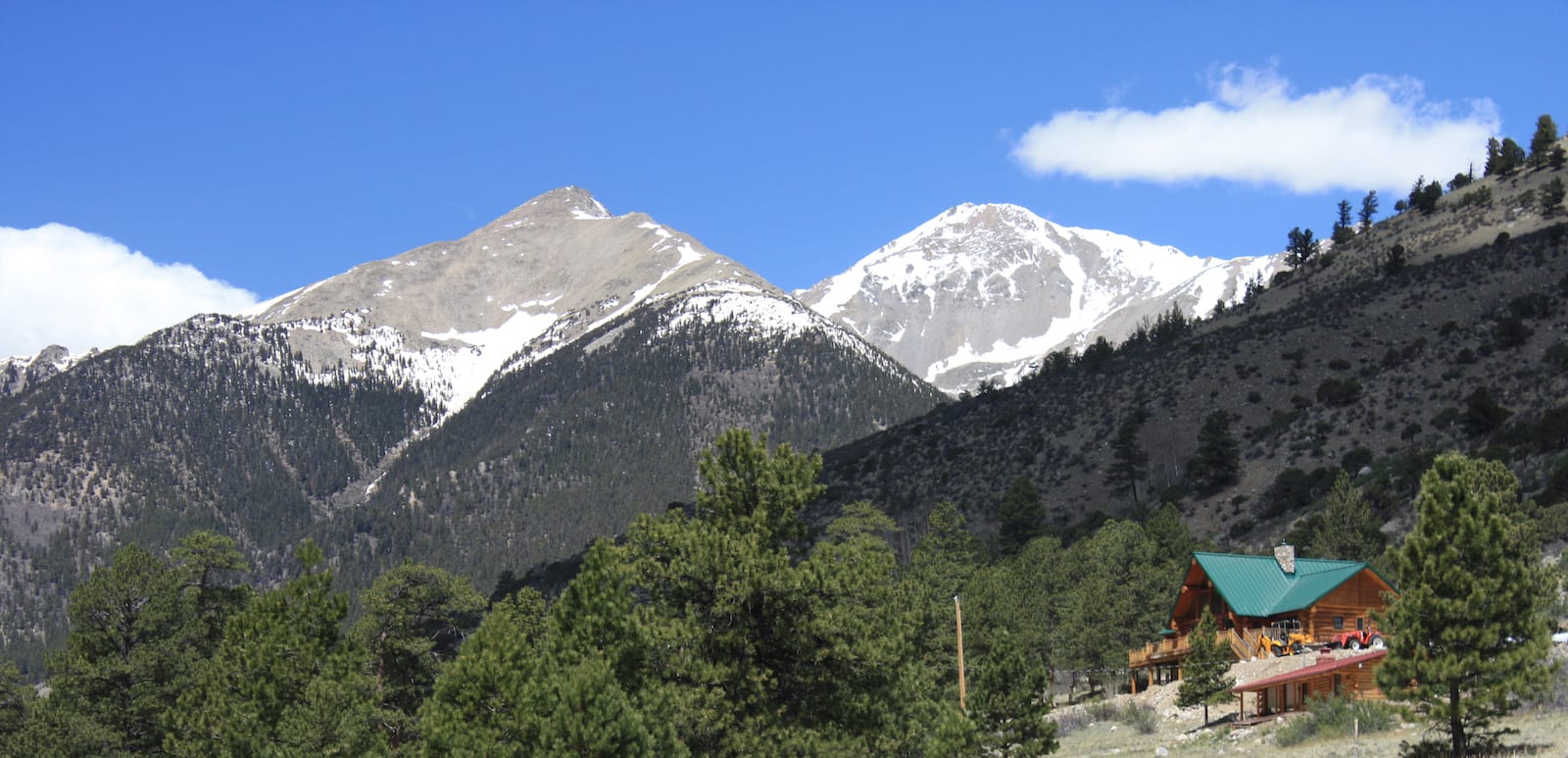 Cottonwood Hot Springs – Buena Vista's very own hot springs resort features several different soaking pools nestled at the base of Cottonwood Pass. There is also lodging on-site, from motel rooms to cabin rentals, and even sites to pitch your tent. The other public hot springs resort is Mount Princeton, located just south of Nathrop.
Read about other hot springs near Nathrop and Buena Vista.
Cottonwood Pass – This seasonal route leads from Buena Vista to Almont on the west side of the Continental Divide. From Almont, you can be in either Gunnison to the south or Crested Butte to the north, in twenty minutes. The paved road should be fine for all vehicles, weather depending. Take County Road 306 west out of downtown BV to reach.
Whitewater Rafting – Browns Canyon is a notorious section of whitewater to raft on the Arkansas River. It's also one of the most popular and easily accessed from Denver. June through August is the prime season.
Read about the top things to do in Buena Vista.
Recreation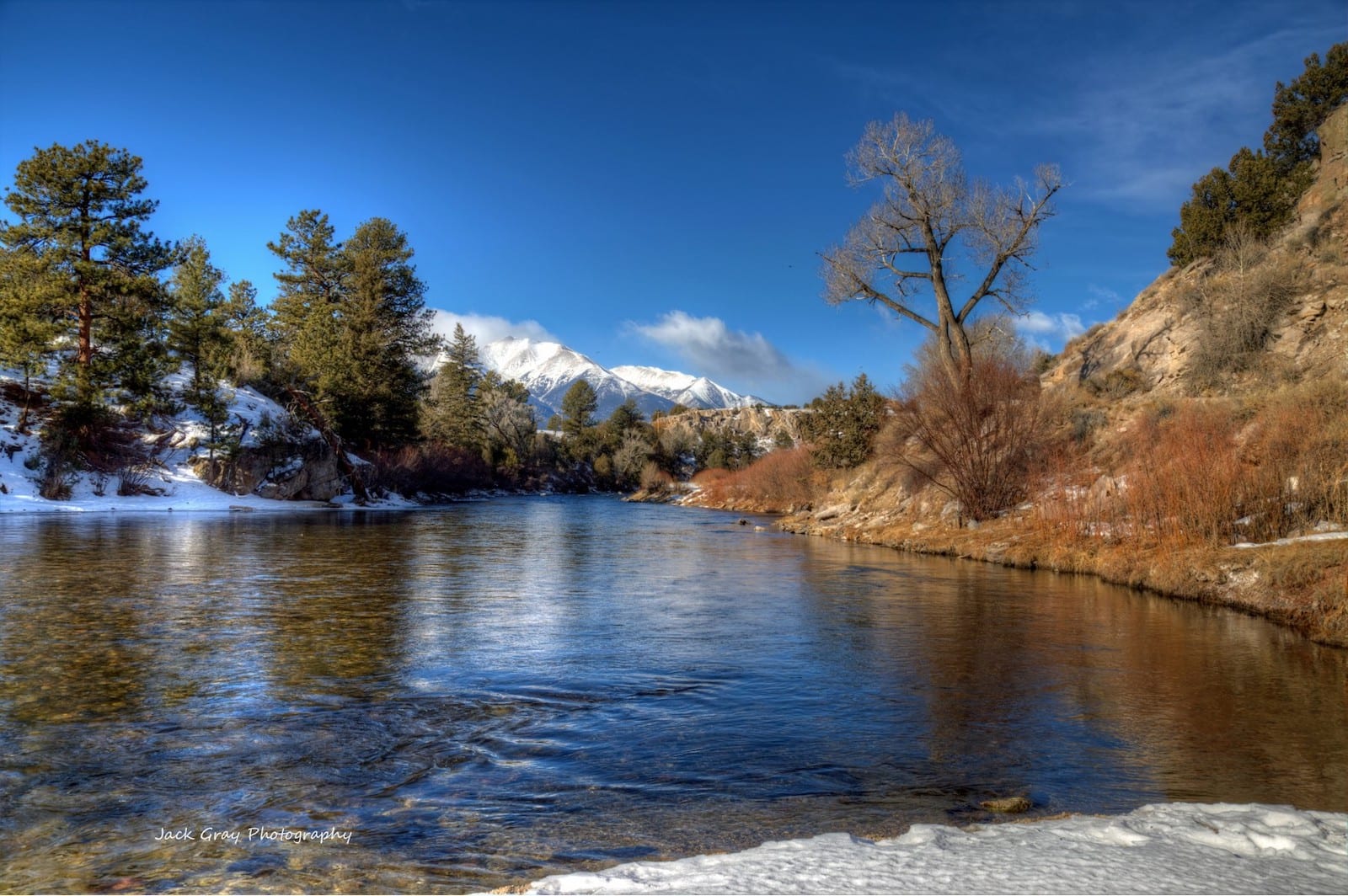 Camping –
San Isabel National Forest is located around Buena Vista. Free car camping exists 15 miles north of town on Highway 24. Take a left at Clear Creek Reservoir on County Road 390. There is a national forest campground just after the Clear Creek Reservoir. Dispersed camping exists up the county road. Watch for pull-over spots for your car and you can set up anywhere. There is some private property during the first few miles of road. 12 miles down County Road 390 is the ghost town of Winfield. The county road is suitable for most cars, but it is bumpy from heavy truck traffic.
Read about the camping near Buena Vista and Nathrop.
Fishing –
Great trout fishing can be found in the Arkansas River which runs past the town.​
Crystal Creek Reservoir is a fifteen-minute drive north of town on Highway 24, and has many different types of trout to fish from the shoreline or a carry-in boat.
Hiking –
The Collegiate Peaks are popular 14ers to summit come summertime, including Huron Peak, Mount Harvard, and Mount Belford.
The Alpine Tunnel trail is located about an hour's drive from BV and has panoramic views of the area for the whole trip. It is 5.6 miles total and rated as easy.
If you're looking for a short and sweet hike, the North Cottonwood Creek trail is the perfect day trip.
Read about the best hiking trails near Buena Vista.
Accommodations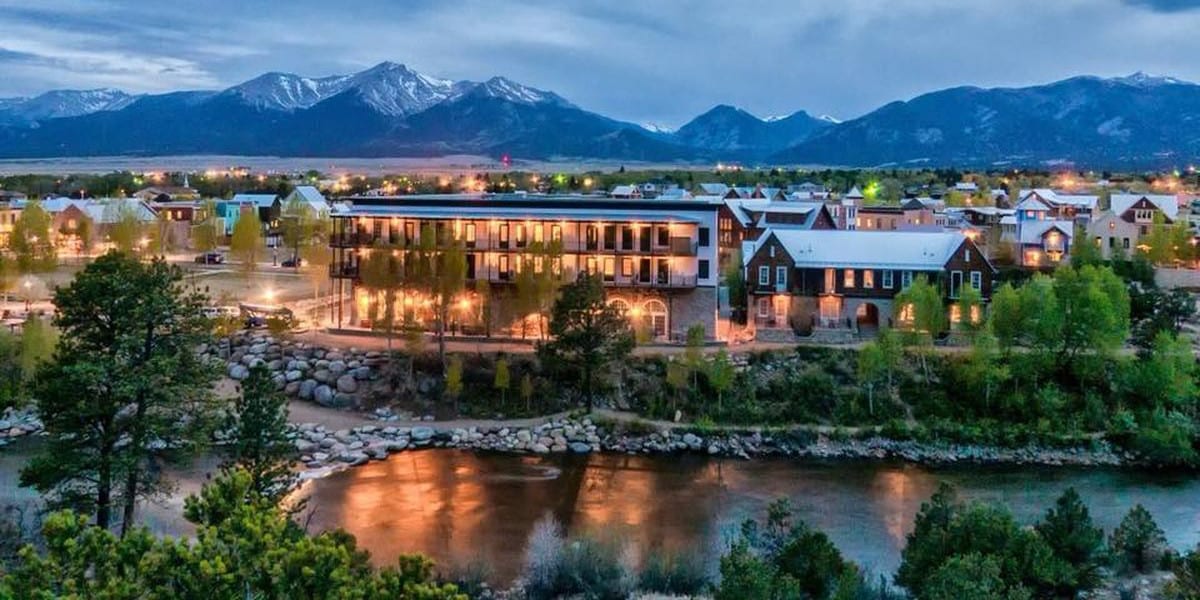 Surf Chateau – You can find the perfect combination of outdoor getaway and luxury comfort at this boutique hotel. Situated on over 40 acres near town and even has an on-site restaurant to enjoy.
Read about the best hotels in Buena Vista or the top bed and breakfasts in Buena Vista and Salida.
Dining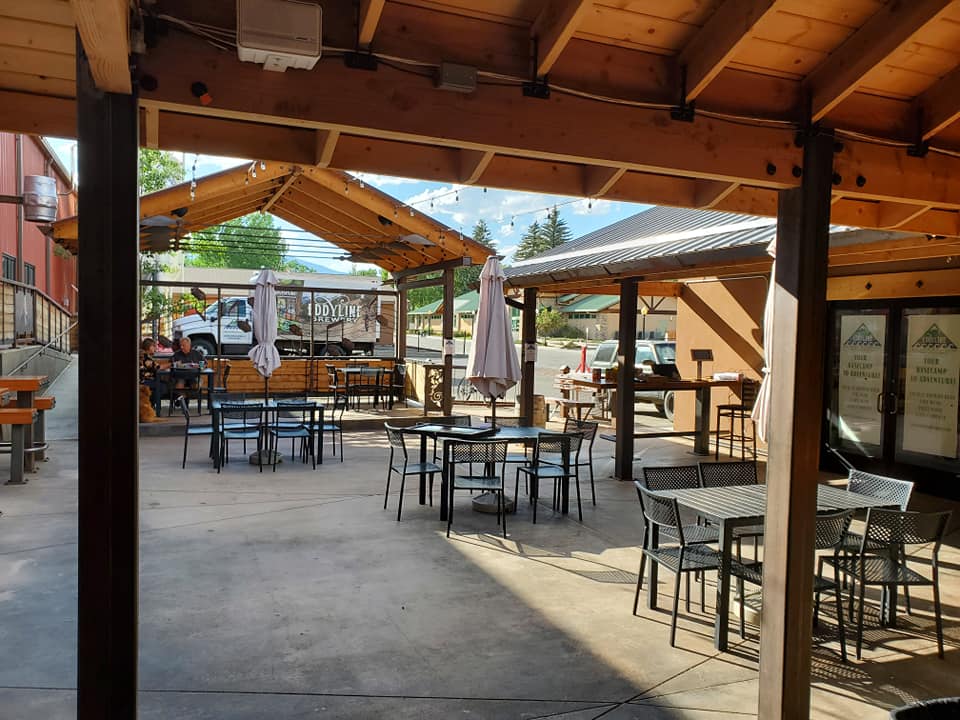 Eddyline Brewery – Offering wood-fired cuisine and local craft beer, a short drive from downtown.
K's Dairy Delite  – Locals' favorite for shakes and burgers, situated on Highway 24 in town.
Pizza Works – A great pizza parlor with plenty of options for the whole family.
Special Events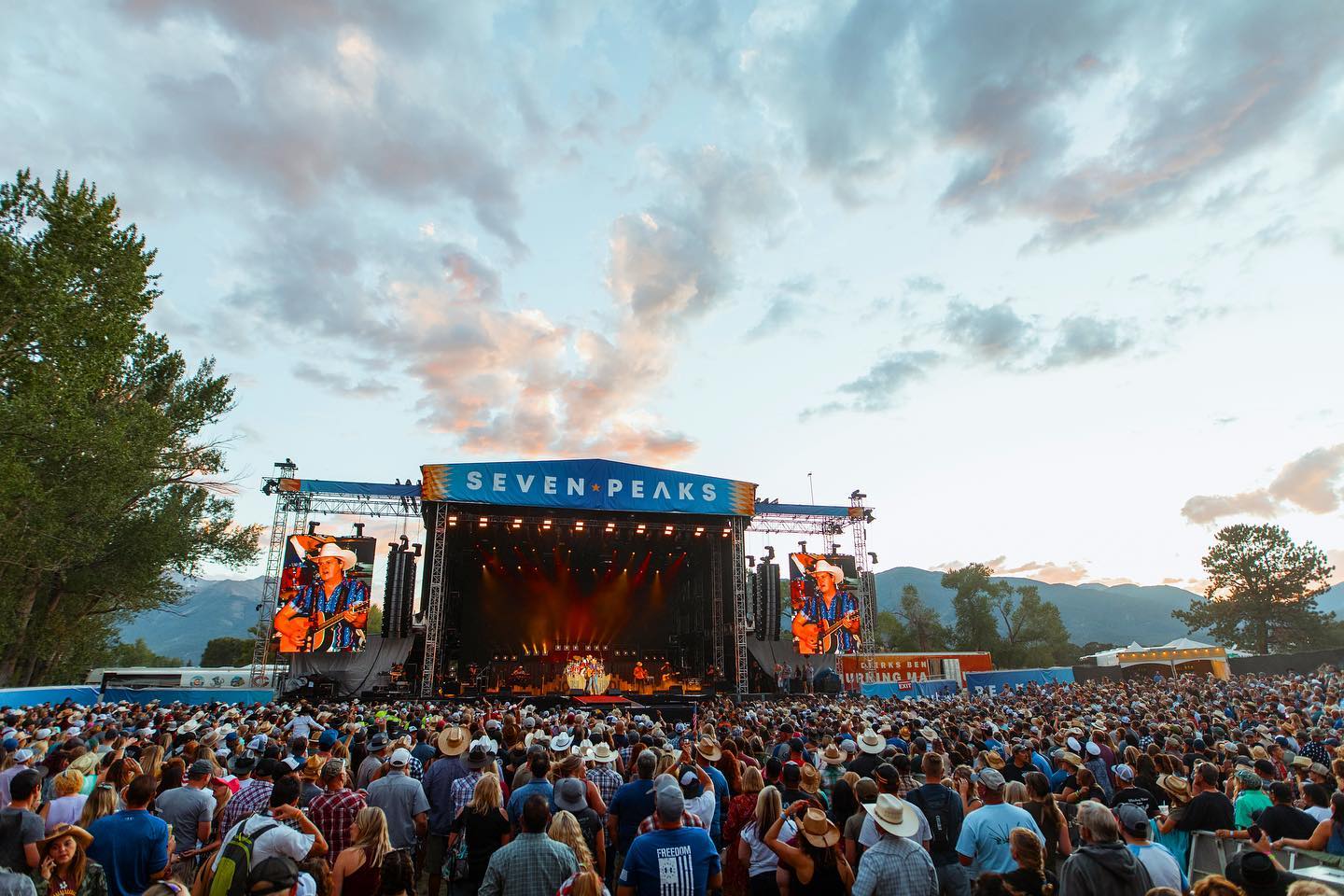 Jun – Buena Vista Bike Fest – One grueling Saturday in early June head out to BV for some mountain biking. No matter what your skill level, you'll find a route for you, with a number of difficulties and elevation gains to choose from. It ends with a party in the park with live music, beer, and food. It's held in early June.
Jul – Battlemoor – Medieval festival held since 2009 in Colorado, centered around reenactments of historic battles and way of life. Held in mid-July at Sporleder Centennial Ranch.
Aug – Gold Rush Days – A celebration of Colorado's heritage featuring a beer garden, live entertainment, and even a burro race.
Sep – Seven Peaks Festival – Bringing some of the biggest country music stars to perform under the stars in Buena Vista over Labor Day weekend.
Sep – Applefest – Hosted by Turner Farm, this annual applefest celebrates all things apples.
Read about the top events in Buena Vista.
Activities near Buena Vista
ATV/Jeep Rentals:
Camping:
Drive-In Theaters:
Dude Ranches: 
Federal Lands:
Ghost Towns:
Hot Springs:
Kayaking:
Landmarks:
Museums:
Rock Climbing:
Scenic Drives:
Ski Areas:
Snowmobile Rentals: 
State Parks:
Towns:
Waterfalls:
Whitewater Rafting:
Latest in Buena Vista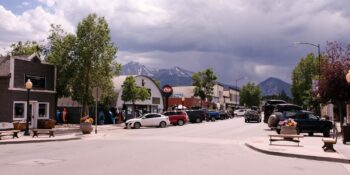 Located just two and a half hours southwest of Denver, the small town of Buena Vista…