The "Crossroads of the Rockies", Poncha Springs is a unique highway town that lies at the intersection of US 50 and US-285. Both highways actually intersect twice within town. There are several places to eat in town along both highways. Salida is only about five minutes away.
National forests surround town, so recreation everywhere. In the winter, Monarch Mountain is a locals favorite, and only about twenty minutes from town.
Main Attractions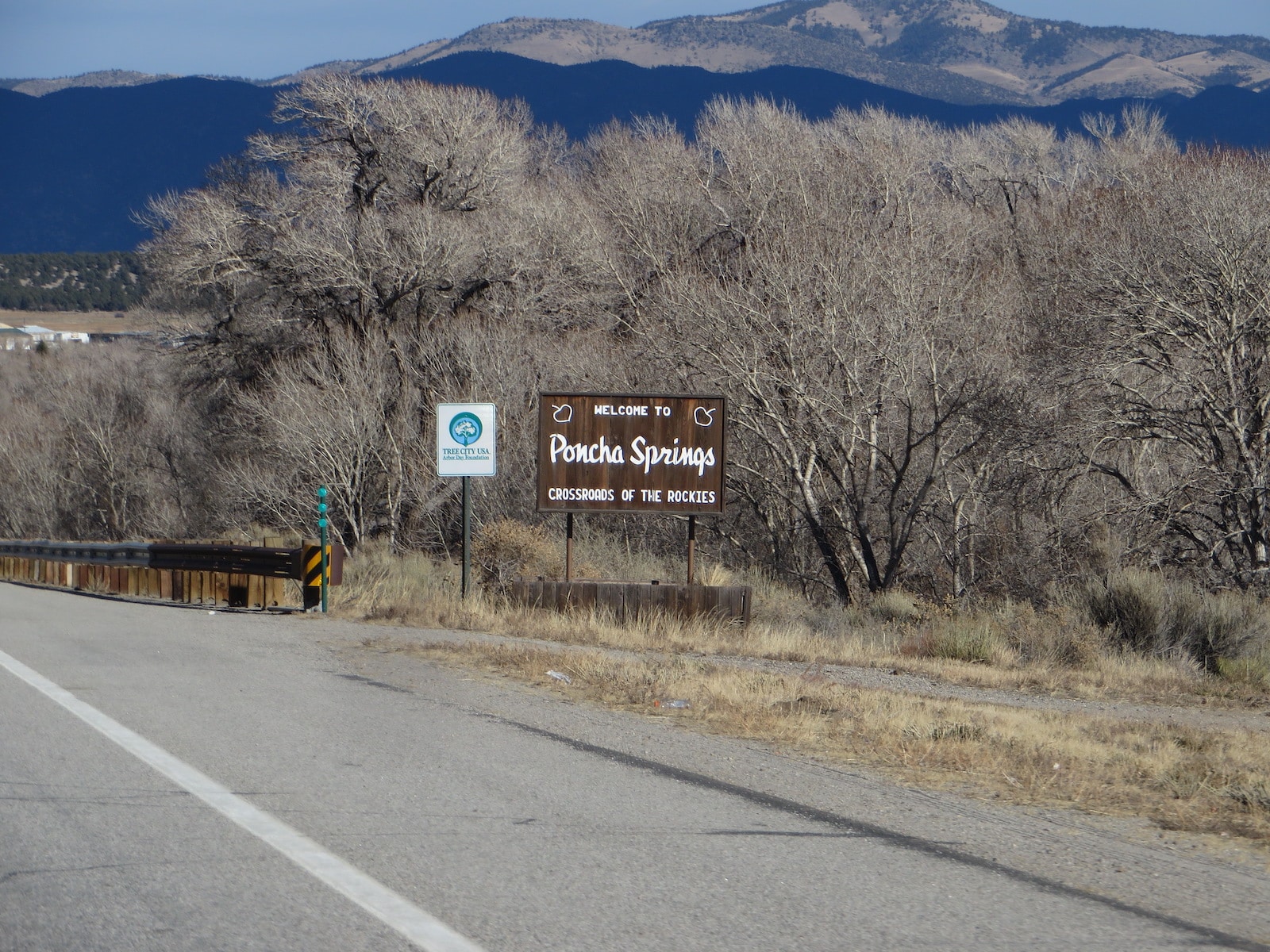 Poncha Springs is truly a gateway town with two mountain passes, one west, one south. They lead to an immense amount of recreation and adventure. To the nearby east and north are Salida and Buena Vista , respectively.
Monarch Pass – Beautiful mountain pass and home Monarch Mountain Ski Area. You can ride the Monarch Scenic Tram Ride at the top of the pass. Take Highway 160 west to reach. On the opposite side of the Continental Divide and this 11,312-foot pass, you'll reach the Gunnison River Valley.
Poncha Pass – Highway 285 just after Poncha Springs turns into Poncha Pass. This winding road summits at 9,010 feet, and leads you into the San Luis Valley in under 30 minutes drive. it divides the Arkansas and Rio Grande rivers watershed, both east of the Continental Divide.
Recreation
Camping:
Primitive car camping is fairly easy to find on Monarch Pass, just look for dirt roads that lead to campsites.
A favorite that most passenger cars can take is a detour over Old Monarch Pass (Co Rd 237). It's 1.3 miles to the top and then meets back up with US-50 on the other side of the Divide. There is plenty of camping along this old pass, and throughout the area's national forests.
Read about the camping near Poncha Springs and Salida.
Fishing:
Arkansas River misses town, but can be accessed in Salida.
Accommodations
Hotels and lodging:
Monarch Mountain Lodge – This 3 star alpine accommodations can be found only 15 minutes drive west of Poncha Springs on Monarch Pass.
Poncha Lodge – Comfortable accommodations can be found at the Poncha Lodge , a family-run motel right in town.
Dining
Dining includes A Mimi's Cafe, which serves Eastern and Western food ranging fromburgers and chicken nuggets, to pad thai and cheese rangoons. Ice cream is also served. Grimo's Italian Restorante has a Charming atmosphere and handmade Italian classics, since 1985. Tony's Restaurant is another local favorite for Mexican and American food. Also try the Thai Mini Cafe for excellent Thai food.
Pub & Grub is located inside the Happy Valley Center, which is a gas station that serves as a convenience store / liquor store / bar / deli. It's an odd place that serves beer, sells beer, gas and MTO sandwiches. They also run a mountain bike shuttle for Monarch Crest called Happy Valley Bike Shuttle.
Activities near Poncha Springs
Amusement:
Federal Lands:
Ghost Towns:
Hot Springs:
Landmarks:
Scenic Drives:
Ski Areas:
State Parks:
Towns:
Waterfalls:
Whitewater Rafting:
Latest in Poncha Springs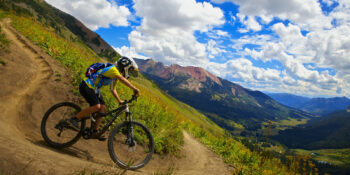 Although it sits at a fairly well traveled crossroads, Poncho Springs, Colorado, is a tiny community…