Monarch, CO is a tiny village on the eastward side of Monarch Pass on Highway 50. It's mostly a mountainside cluster of vacation homes with few permanent residents.
The unincorporated community sits at 9,544 feet of elevation, with ample snow fall in the winter, and beautiful warm Colorado summers. It's located in Chaffee County. There are some hotels, cabins and vacation rentals, so it makes a somewhat popular basecamp for those hitting the slopes of Monarch Mountain.
You can access the town of Monarch by taking a left, if heading west up Monarch Pass, on County Road 229, which quickly becomes Main Street in town. There is a post office in town, zip code 81227, but no other notable businesses other than lodging, with a restaurant at the Monarch Mountain Lodge.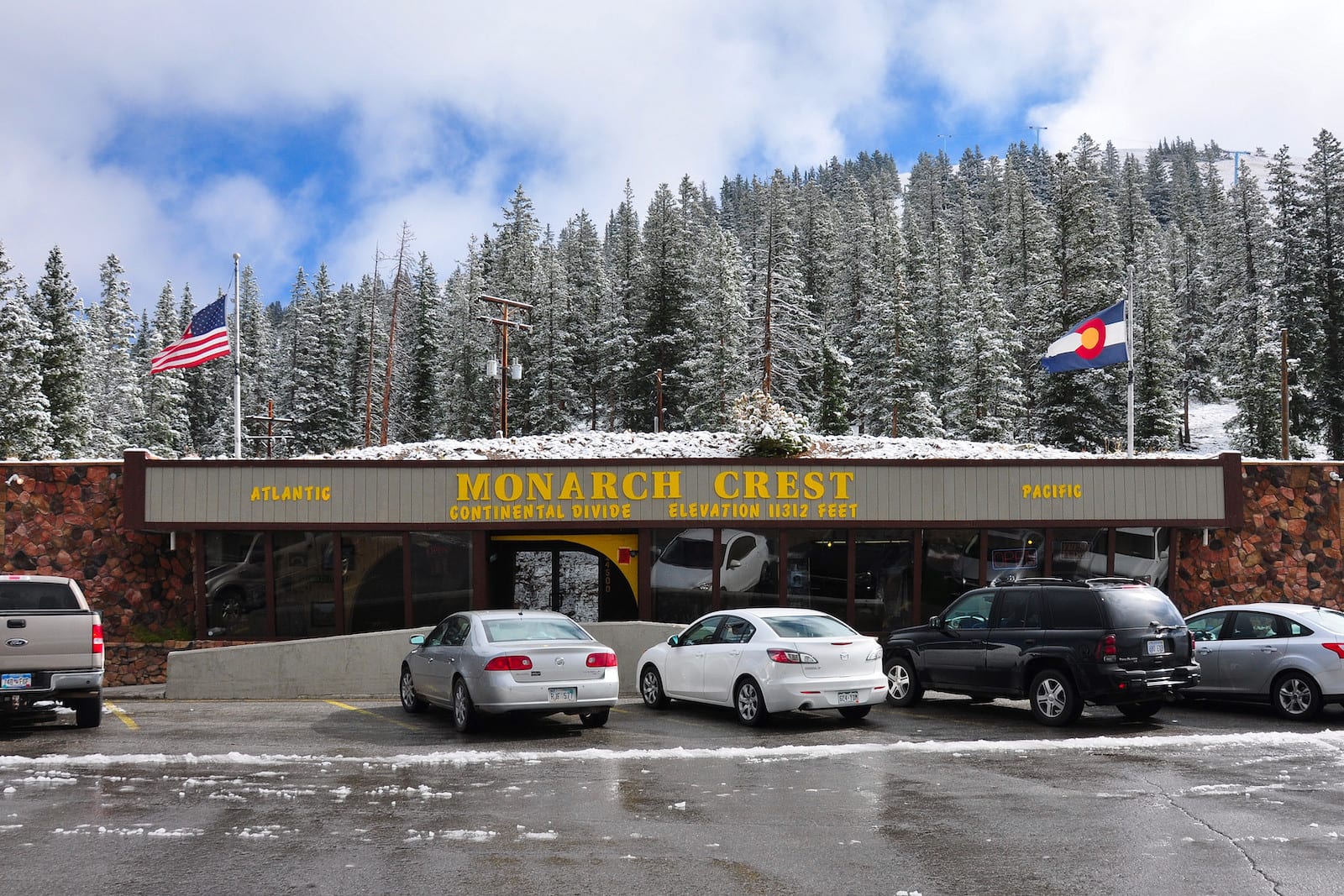 Main Attractions
Monarch Mountain – The family-friendly and affordable Monarch Mountain Ski Resort lies nearly 4 miles west of town, so it's very close. The high elevation resort begins at well over 10,000 feet and rises 1,652 feet with 800 skiable acres. There are no accommodations at the mountain, so you're absolute best for a nearby hotel is the 3 star Monarch Mountain Lodge, less than ten minutes east.
Monarch Mountain Lodge – This 90-room accommodation sits on the side of Monarch Pass on Highway 50. There's a Coffee Shop and The Grill at Monarch Mountain Lodge on-site to eat, providing the little mountainside community's only fare for purchase. It offers breakfast form 7am to 10am and dinner 5pm to 10pm. There's a bar too at the restaurant in case you're only thirsty. The Lodge sits atop the Main Street in town, but like the ski resort also has a Salida address.
Recreation
Read about the Camping near Monarch, around the Arkansas River.
Accommodations
Activities near Monarch
Federal Lands:
Landmarks:
Scenic Drives:
Ski Resorts:
Towns: