Along Highway 285, motorists can cross Poncha Pass, which splits the Rio Grande River and Arkansas River Watersheds. The 9,010 foot pass lies just 6 miles south of Poncha Springs and is located on the border between Chaffee and Saguache County.
Additionally, Poncha Pass straddles the Rio Grande and San Isabel national forests.
History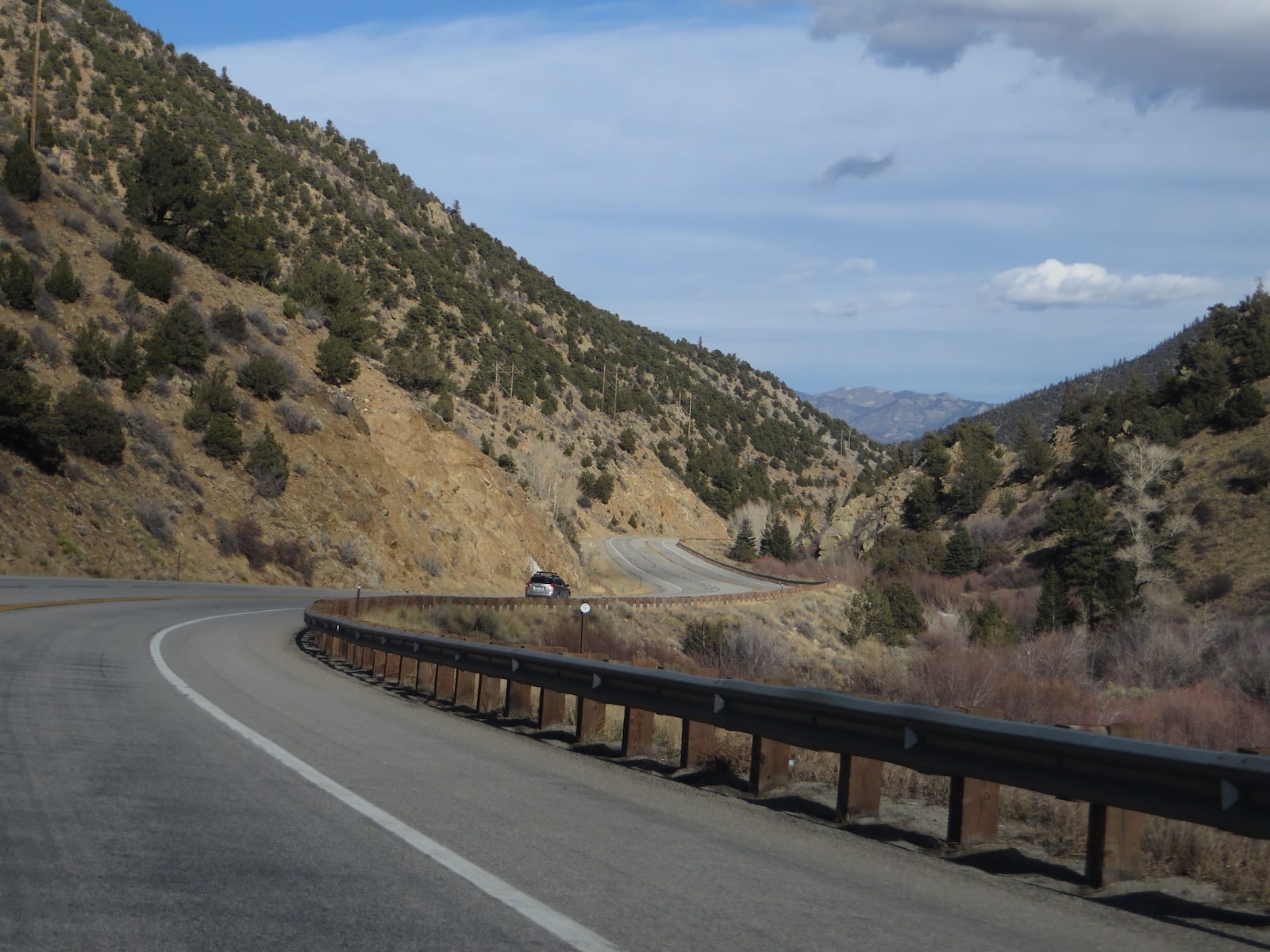 In 1779, Juan Batista de Anza completed one of the first recorded traverses over Poncha Pass. The Spanish explorer led a military mission through the region, but the route later became popular among trappers and fur traders.
Jump ahead 100 years, and the small town of Poncha Springs begins to rapidly grow thanks to the railroad construction in 1880. The Denver & Rio Grande Western Railroad continued to run an extremely narrow line over Poncha Pass until 1951.
Poncha Pass Accessibility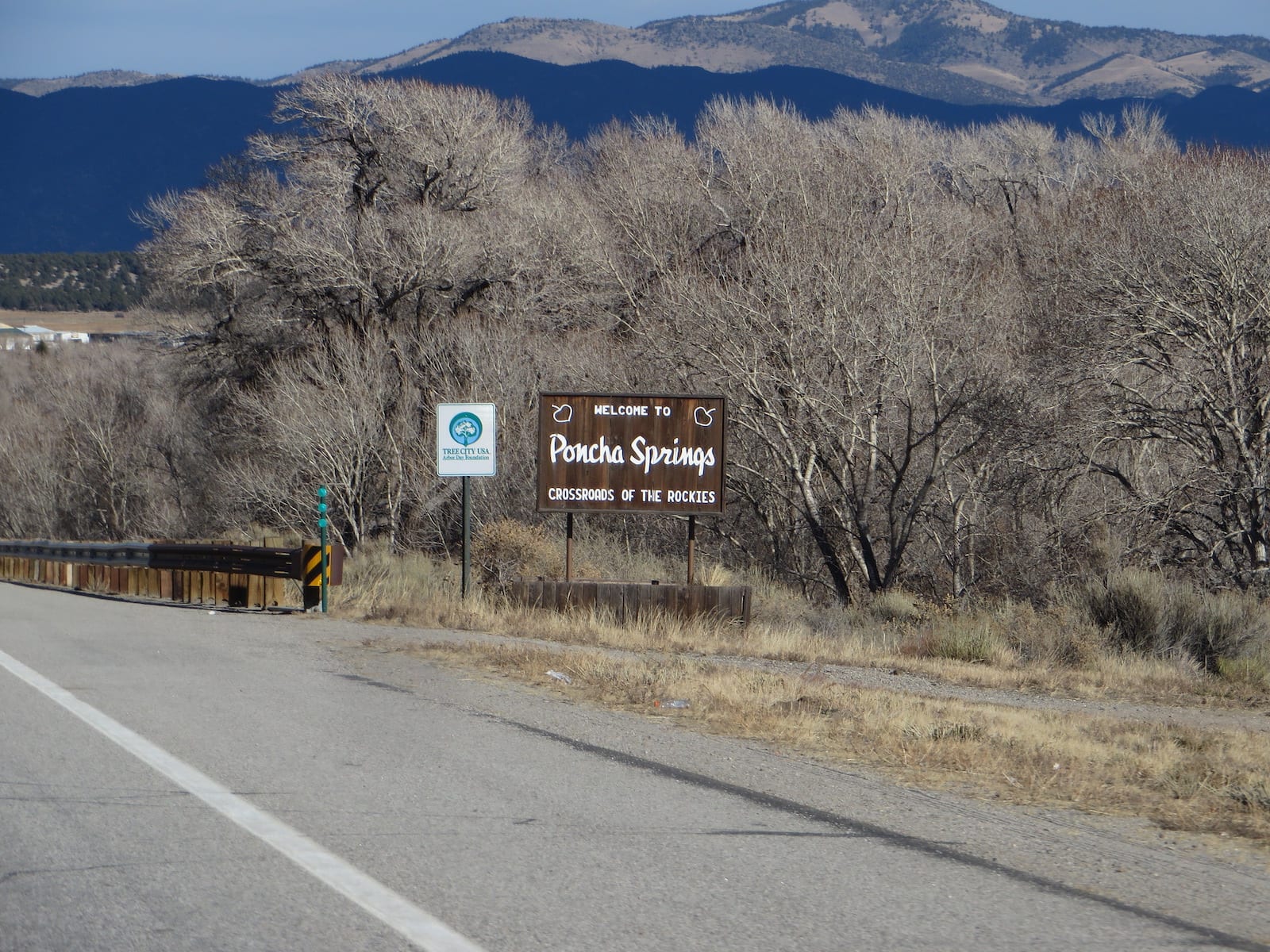 Compared to some of the other alpine ascents in Colorado, Poncha Pass is very easily accessible. Highway 285 is a well maintained asphalt road, and the grades leading to the pass are very moderate (around 5% at the most).
Seasonality – US 285 is open all year round. It is rare that Poncha Pass is closed for an extended period of time.
Vehicle Restrictions – There are no vehicle restrictions on US 285 near Poncha Pass. Most passenger vehicles should be able to easily traverse the pass. In the winter, motorists should be prepared for mild snowy conditions and adhere to Colorado's traction and chain laws when applicable.
Activities near Poncha Pass

From atop the summit of Poncha Pass, visitors are able to take in breathtaking views of the Sangre de Cristo and Sawatch mountains. 6 miles north, the town of Poncha Springs has been attracting visitors for over 100 years.
Due to its location and accessibility, Poncha Springs is nicknamed "The Crossroads of Colorado." In town, you can grab a bite to eat, park your RV, or enjoy the world famous natural hot springs in nearby Salida.
Other mountain passes nearby include the gravel road, Marshall Pass, which leads from the southern start of Poncha Pass west over the Continental Divide to Sargents, near Gunnison. Or if you prefer the paved, fastest route to Gunnison, you'll take Monarch Pass, west of Poncha Springs on Highway 50.
Read about the Camping near Poncha Springs, around Marshall Pass.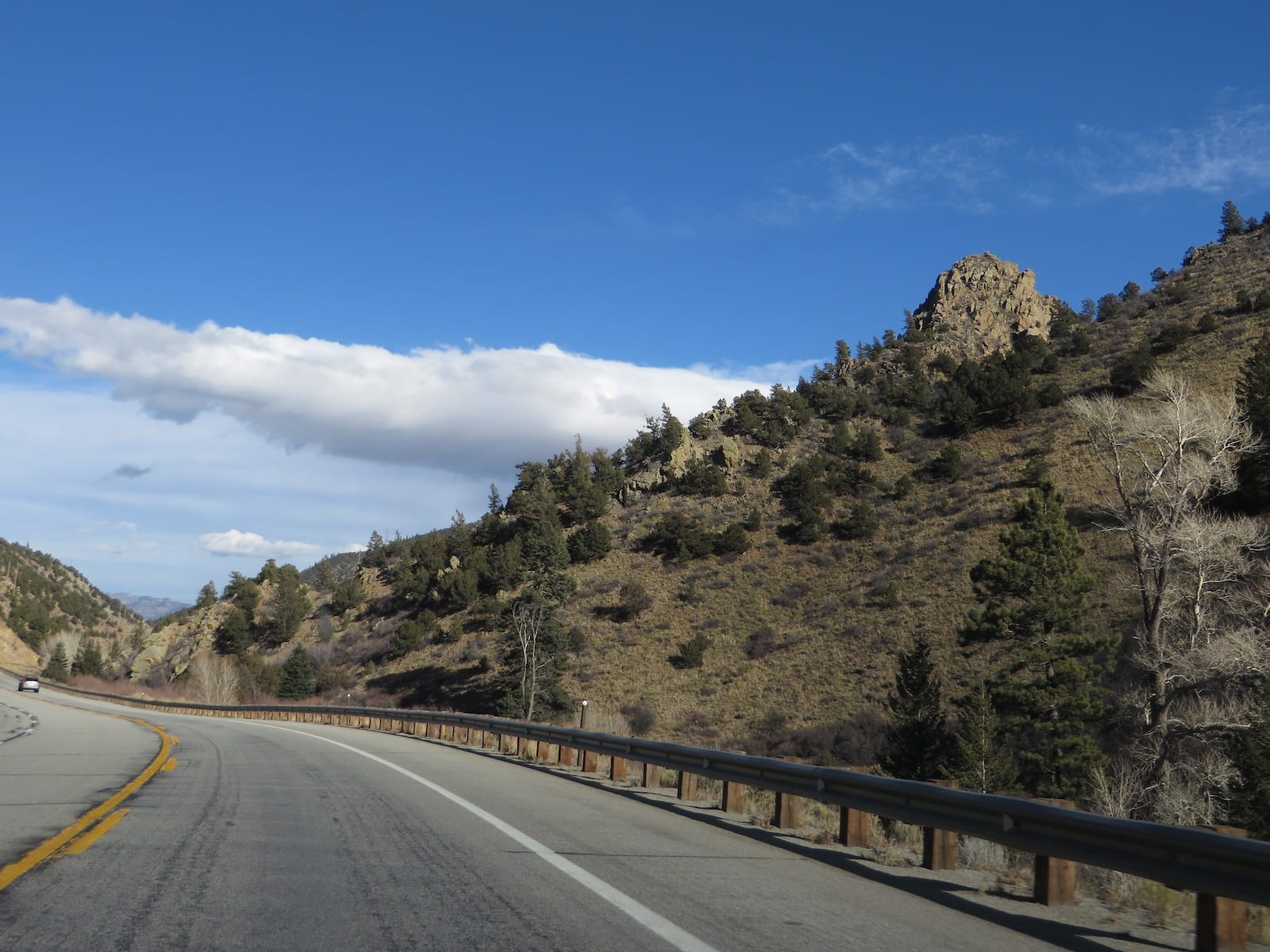 Details
Address: US Highway 285 between Mears Junction (near Poncha Springs) and Adler (near Villa Grove), CO
Season: Year round
Elevation: 9,010 ft (2,746 m)
County: Chaffee County / Saguache County
Mountain Range: Sangre de Cristo / Sawatch
Coordinates: 38°25′20″N 106°05′13″W
Access: US Highway 285