Monarch Pass is one of the most breathtaking and fun to visit high elevation mountain passes in Colorado. Located approximately a 30 minute drive west from Salida, Monarch Pass sits at 11,312 along the Great Continental Divide.
Onsite, there is a weather station, a gift shop, an aerial tram, and the Monarch Mountain Ski Resort. Monarch Pass was used as a filmed location for the Fast and Furious 7 movie, so see if you can catch the similarities.
History
In 1880, the original Monarch Pass opened on a toll road, traversing the Continental Divide at 11,375 ft. It is now recognized as "Old Monarch Pass," and can be easily accessed in dry conditions via an unpaved Forest Road 237. The road is located just north of the present-day Monarch Pass along US 50, which was finished in the late 1930's.
In 1954, the Monarch Crest gift shop opened as a Greyhound bus station. Its original building burned down in 1988 and a new and improved structure was rebuilt the next year. The Monarch Crest Scenic Tramway was completed in 1966 and continues to bring people and their pets to over 12,000 feet above the Sawatch Mountains.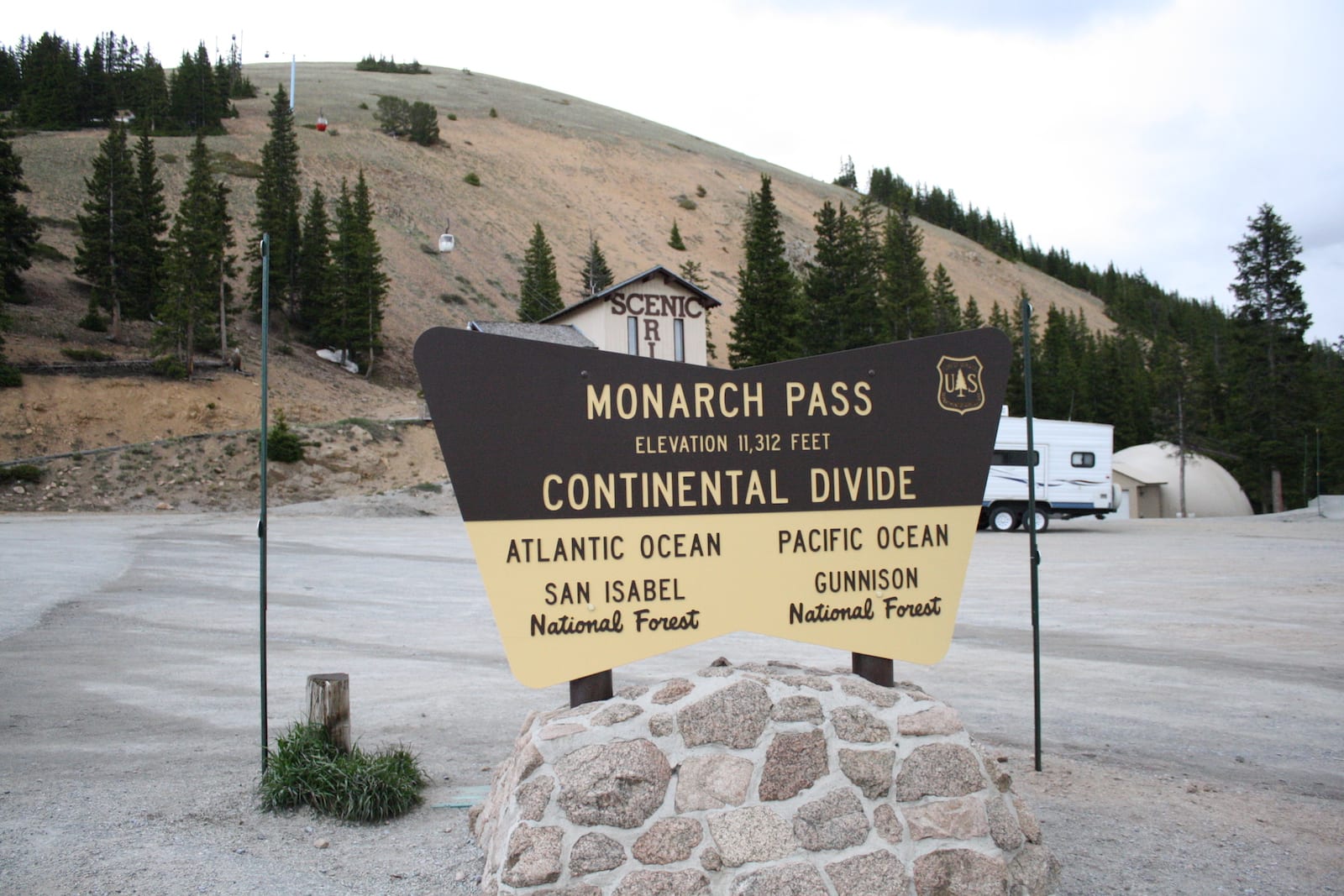 Monarch Pass Accessibility
Despite rising to 11,312 feet, Monarch Pass can be reached fairly easily during all seasons via the three lane US Highway 50. Although there are many tight turns and steep grades of up to 7%, most passenger vehicles will have no issue safely reaching the summit during good conditions. The area is prone to severe storms and heavy gusts of wind. There is a large parking lot and restrooms located at the summit.
Seasonality – US Highway 50 is well maintained throughout the entire year. However, it is fairly common that access to Monarch Pass is temporarily closed in the winter due to inclimate weather. Although most of the winter you are fine to travel on this paved road.
A back way between Salida and Gunnion would be Marshall Pass, accessed south of Poncha Springs off Highway 285.
Vehicle Restrictions – Although there are not any vehicle restrictions specific to US Highway 50, Colorado traction and chain laws will apply when enforced in the Winter. Normal passenger vehicles should not have an issue along the windy ascent or descent.
Activities near Monarch Pass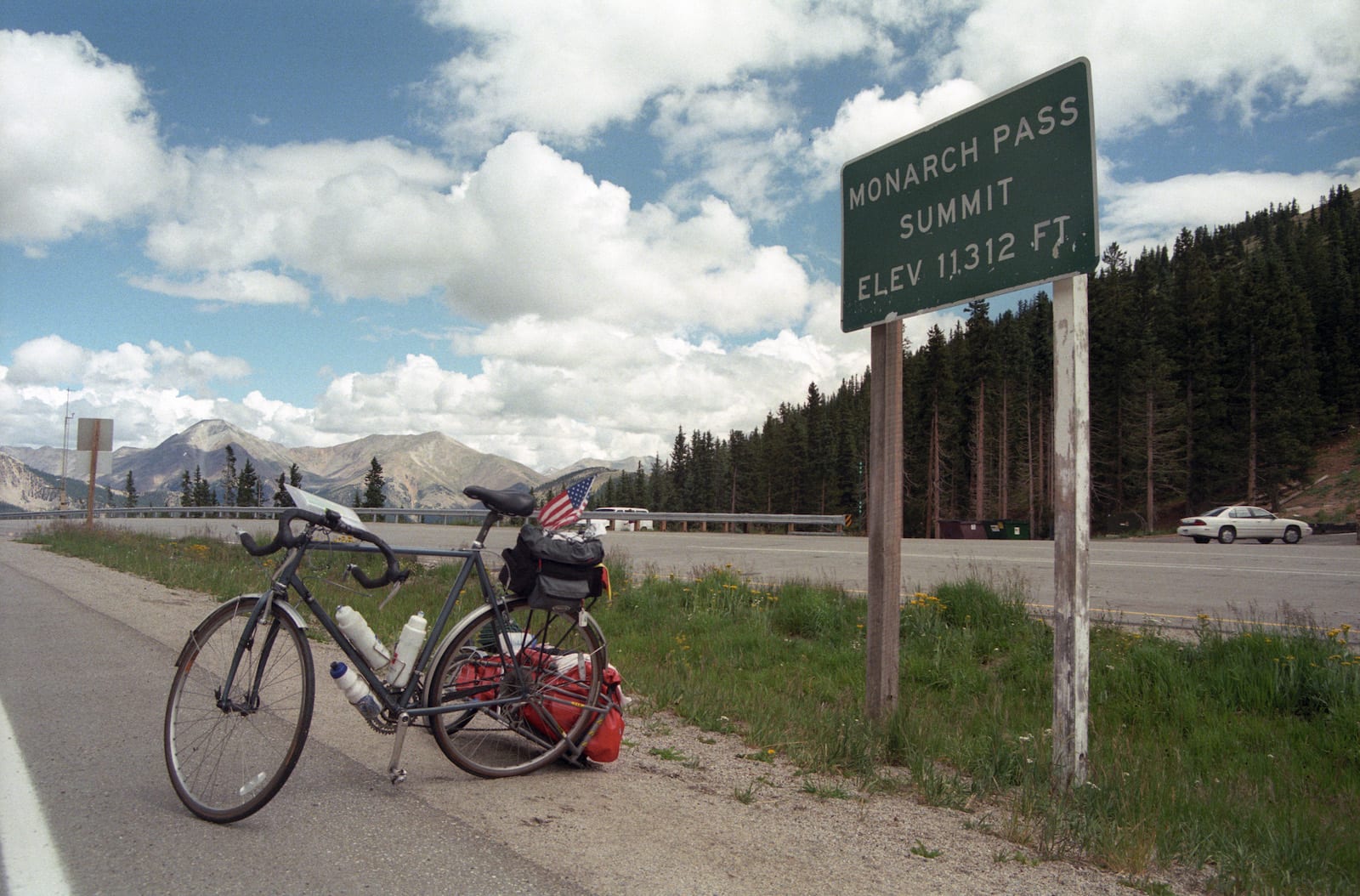 In the summer, visitors can ride the Monarch Crest Scenic Tramway to the top of Monarch Ridge, for a small fee. There are discounts for seniors and children and gondola cars run every few minutes. At the top of the ridge, onlookers can enjoy panoramic views of the Sawatch Range. At the bottom of the lift, the Monarch Crest gift shop is open to travelers seeking gear, hot meals, souvenirs, and handmade goods.
In the winter, Monarch Mountain is a popular, but not over crowded family destination for skiing, snowboarding and downhill tubing. There is a lodge for meals and overnight accommodation roughly five miles north of the pass.
Dispersed camping is available on Old Monarch Pass as soon as you begin the drive on the eastern (Salida) side of the pass.
Read about the Camping near Monarch Pass, around the Arkansas River.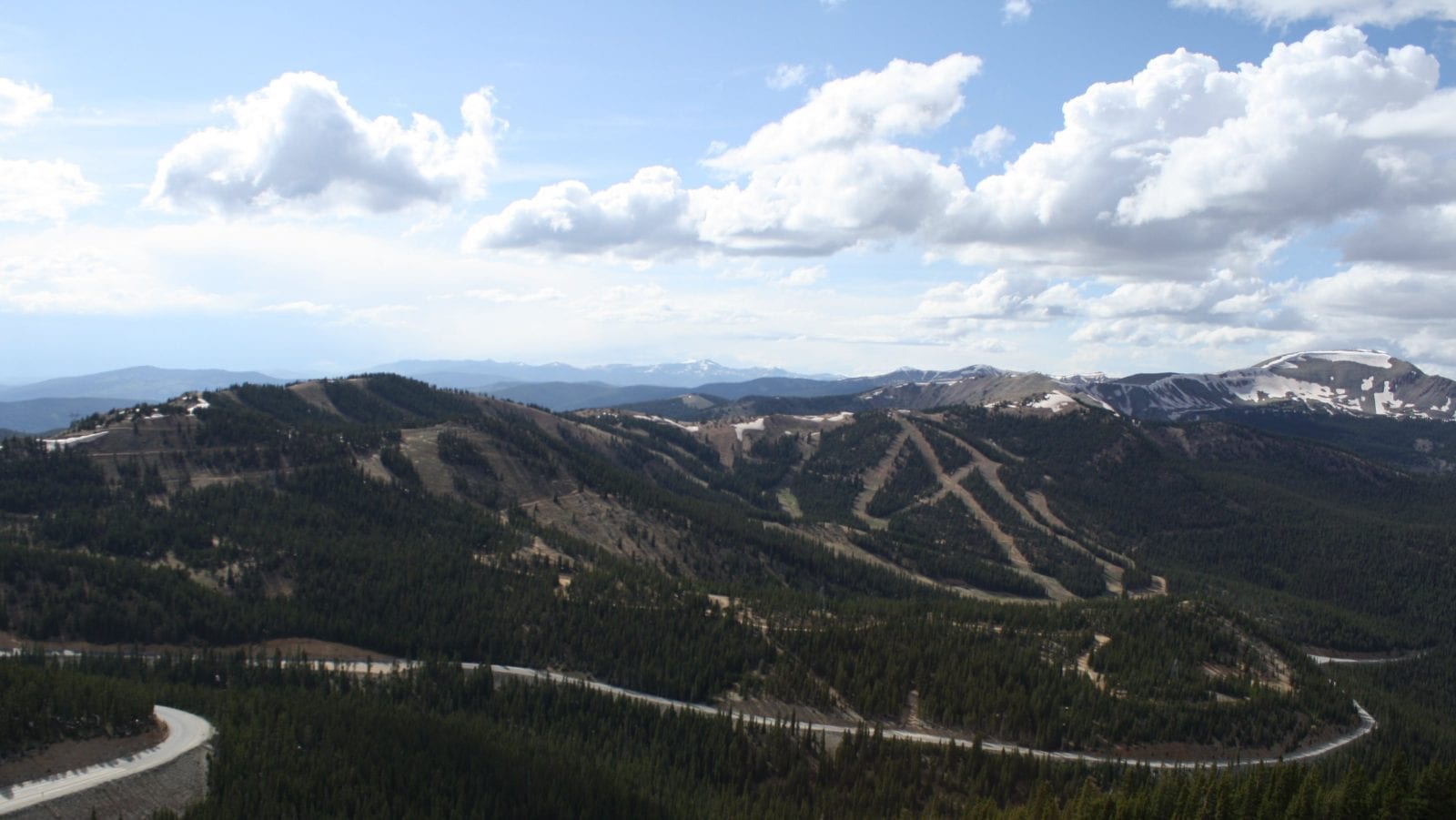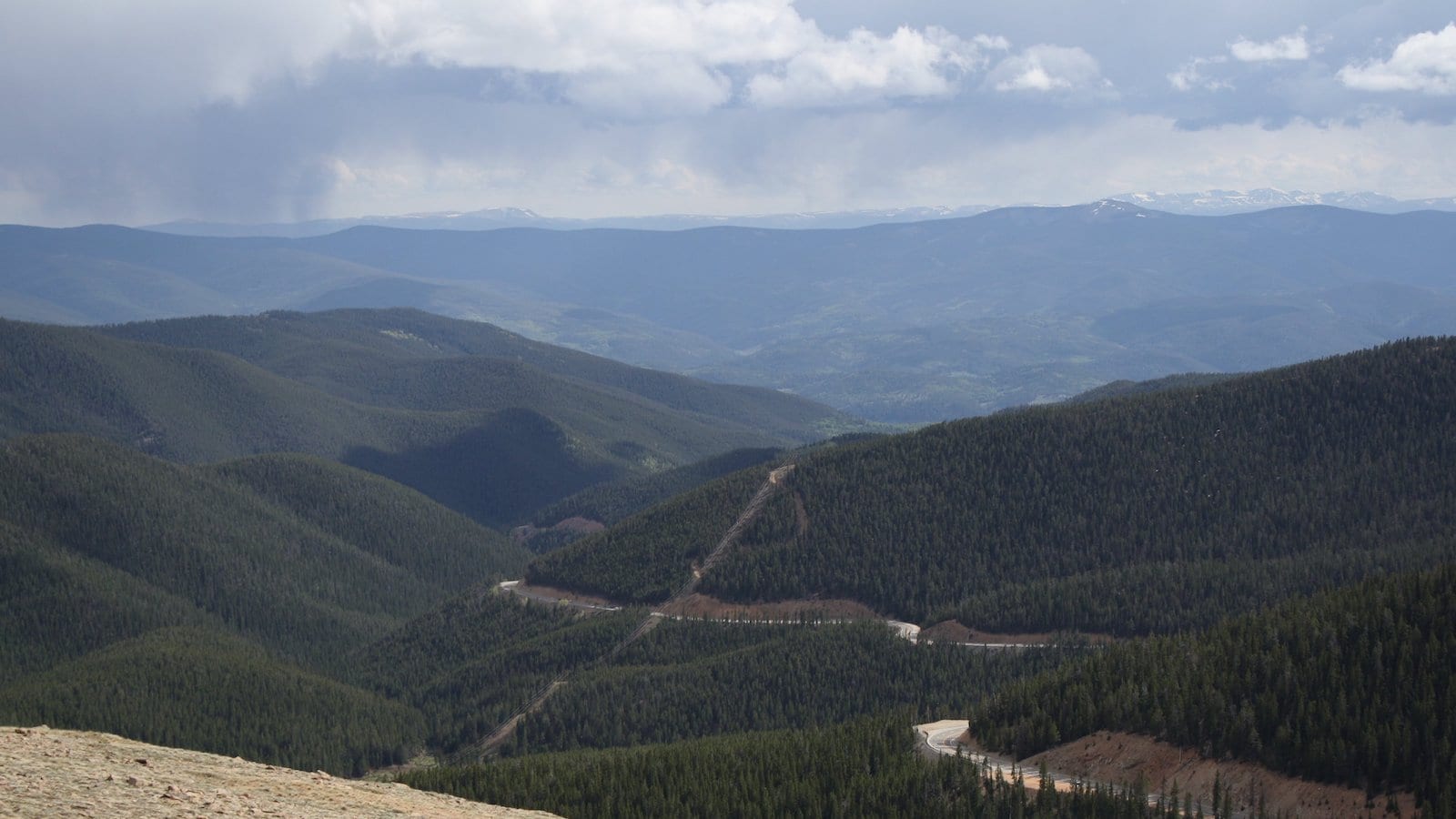 Details
Address: US 50 between Monarch (west of Poncha Springs and Salida) and Sargents, CO
Season: Year round
Elevation: 11,312 ft (3,448 m)
Mountain Range: Sawatch
Coordinates: 38°29′48″N 106°19′30″W
Access: US 50