Why do movie directors continue to return to Colorado to film? Quite simply the incredible scenery and breathtaking vistas. There is such diversity in the landscape, from the high deserts of Durango to the Rocky Mountains of Estes Park.
There have been hundreds of mainstream movies, from Stargate to Day of the Dead filmed in Colorado. See if you can spot any local scenes next time you watch one of the following movies. Check out this eclectic mix of movie locations that you can visit on a road trip, which really make the most of what the state has to offer.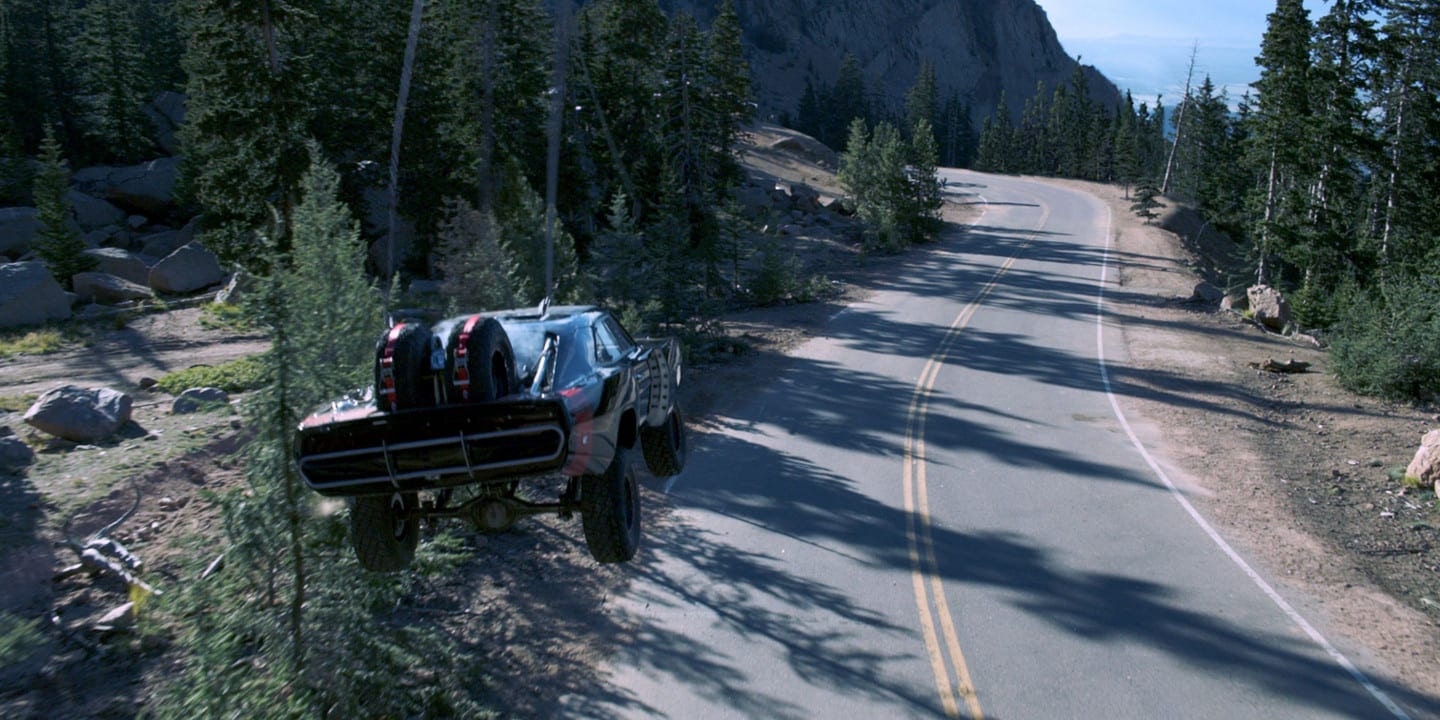 Here are among the most famous movies filmed in Colorado, in no particular order:
Butch Cassidy and the Sundance Kid – 1969
Starting off with this '69 classic, Butch Cassidy and the Sundance Kid was shot in Durango, Silverton, and Telluride, where the real-life Cassidy robbed his first bank. Remember the intense train explosion scene? That was shot on the Durango & Silverton Narrow Gauge Railroad line.
Not to mention, the cringe-inducing leap where Paul Newman and Robert Redford's characters jumped the Animas River in Durango, located 15 miles north.
True Grit – 1969
Colorado makes the perfect backdrop for this iconic western. Filmed in 1969, the movie starred John Wayne, Glen Campbell, and Kim Darby. The movie was primarily filmed in Ouray, Montrose, and Ridgewood. The famous "sleeping rock" scene was right at the summit of Owl Creek Pass – you can still go up there and relive the scene.
If you're in the Telluride area, it is worth taking a trip to the beautiful and grand Ouray County Courthouse, which features heavily in True Grit. It is located at 541 Fourth Street in Ouray. Butch Cassidy and the Sundance Kid was also filmed in Telluride.
The Shining – 1980
It's difficult to talk about movie locations in Colorado, without thinking of The Stanley Hotel located in Estes Park. It was the inspiration for the intensely creepy Overlook Hotel from Stephen King's, The Shining.
Although the movie wasn't filmed there, the 1997 miniseries were, and also scenes from the comedy Dumb and Dumber. The view of the Rockies in the moonlight from the hotel is incredible.
It is also rumored to be America's most haunted hotel. You can stay there if you want to experience "the active energy," but you will have to book well in advance if you want to book room 213. It's definitely a once-in-a-lifetime place to visit, and worth charging your credit card for a night, even though it's $300+ per night.
Look out for those twin girls in the corridors though, and watch out for the elevators.
Check prices, availability or book The Stanley Hotel
Dumb & Dumber – 1994
What list of iconic films would be complete without Dumb & Dumber? Jim Carrey and Jeff Daniel's 90's comedy is one of America's most loved comedies, utilizing comedic tragedy and other turns of events. The film tells the story of two friends who travel across the country to Colorado to return a briefcase full of money.
One of the most memorable scenes in the movie was the famous scooter scene in the Rocky Mountains. You can also visit other locations where Dumb & Dumber was filmed, including Aspen, the Stanley Hotel, downtown Breckenridge, Estes Park, and Copper Mountain.
Furious 7 – 2015
While you're on your movie road trip, take a drive through Pikes Peak by Colorado Springs and Monarch Pass west of Salida, in the Rockies. You won't be surprised to learn that the producers fell in love with the incredible backdrop when looking for locations, and decided to film the movie's most epic car scenes on the hair-raising roads.
This was the last time Paul Walker appeared in one of the Fast and Furious franchises.
The Hateful Eight – 2015
Whenever a Tarantino film is released, it's always an event. As the 8th feature film of this cult favorite, the story follows the lives of several bounty hunters who are trying to survive a blizzard during the post-Civil War era. You can drive down Telluride's main strip and visit the authentic western-style bars, hotels, and restaurants that line Colorado Avenue.
The snow-draped peaks and ridges of the San Juan Mountains line the horizon – making the town's high-altitude ski resort a sight thought to only be found on film. If you got the penny for it, much of the film was shown on location at Dunton Hot Springs, which is a luxurious hot springs ranch secluded in Southwest Colorado.
Other Famous Movies Filmed in Colorado
While it's far from the hills of Hollywood, Colorado's beauty can be spotted in a number of your favorite movies. You can check out a full list of Colorado's filmography via Film in Colorado's website. Here are a few popular movies with scenes filmed in CO:
Indiana Jones and the Last Crusade (1989) – Starred Harrison Ford and Sean Connery on a quest for the Holy Grail and fight against the Nazis. Indy's childhood home is a real house that you can rent in Antonito, Colo. The railroad and train featured are the Cumbres & Toltec. See if you can spot any other set locations, including Alamosa, Pagosa Springs, and Cortez.
Christmas Vacation (1989) – Starred Chevy Chase and Beverly D'Angelo in the third installment after #2 Vegas and #3 European vacation movies. At the beginning of the film, the Griswold family goes on a hunt for the perfect Christmas tree, which is filmed in the Arapaho National Forest in Breckenridge.
Catch and Release (1996) – Starred Jennifer Garner and Timothy Olyphant is a romantic comedy set in Boulder, Colorado. You can witness several locations are the area, most notably the famous promenade, Pearl Street.
Independence Day (1996) – Starred Will Smith and Jeff Goldblum in a battle against alien invaders in large ships from outer space. In the film, there are scenes inside military bases, which were shot at Peterson Air Force Base in Colorado Springs.
Mr. and Mrs. Smith (2005) – Starred Angelina Jolie and Brad Pitt, as two professional assassins who meet, marry, but know everything about each other, such as their main line of work. There is a scene where Jane Smith goes rock climbing, Glenwood Springs' red cliffs are shown.
The Prestige (2006) – Starred Hugh Jackman and Christian Bale go from partners to rival magicians in a science fiction thriller. There are scenes shot at the Redstone Castle in Redstone, Colo.
The Lone Ranger (2013) – Starred Johnny Depp and Armie Hammer, a remake of the original western flick, with scenes shot a lot around Creede. Depp was reported to hang out in the town, signing autographs for vans. Priority for open casting calls was given to locals of Creede and the San Luis Valley.
There are so many movie different locations that you can visit in Colorado on a road trip. You can have great fun recreating scenes, and feel like you're on a film set. And while you're burning rubber, add a couple of these songs about Colorado to your playlist.