Regardless of whether or not you believe in ghosts, you can't deny the Stanley Hotel's ability for inspiring fear and intrigue. Let's uncover the creepy legacy of this iconic Rocky Mountain destination and its supposedly, haunted history.
The Stanley's spooky past is built on a combination of provable facts and events, and loads of anecdotal evidence and speculation. There are hotel guests and staff accounts of hearing disembodied voices, being touched by something or someone they can't see, and all manner of other strange and unexplainable occurrences.
The Stanley Hotel's Background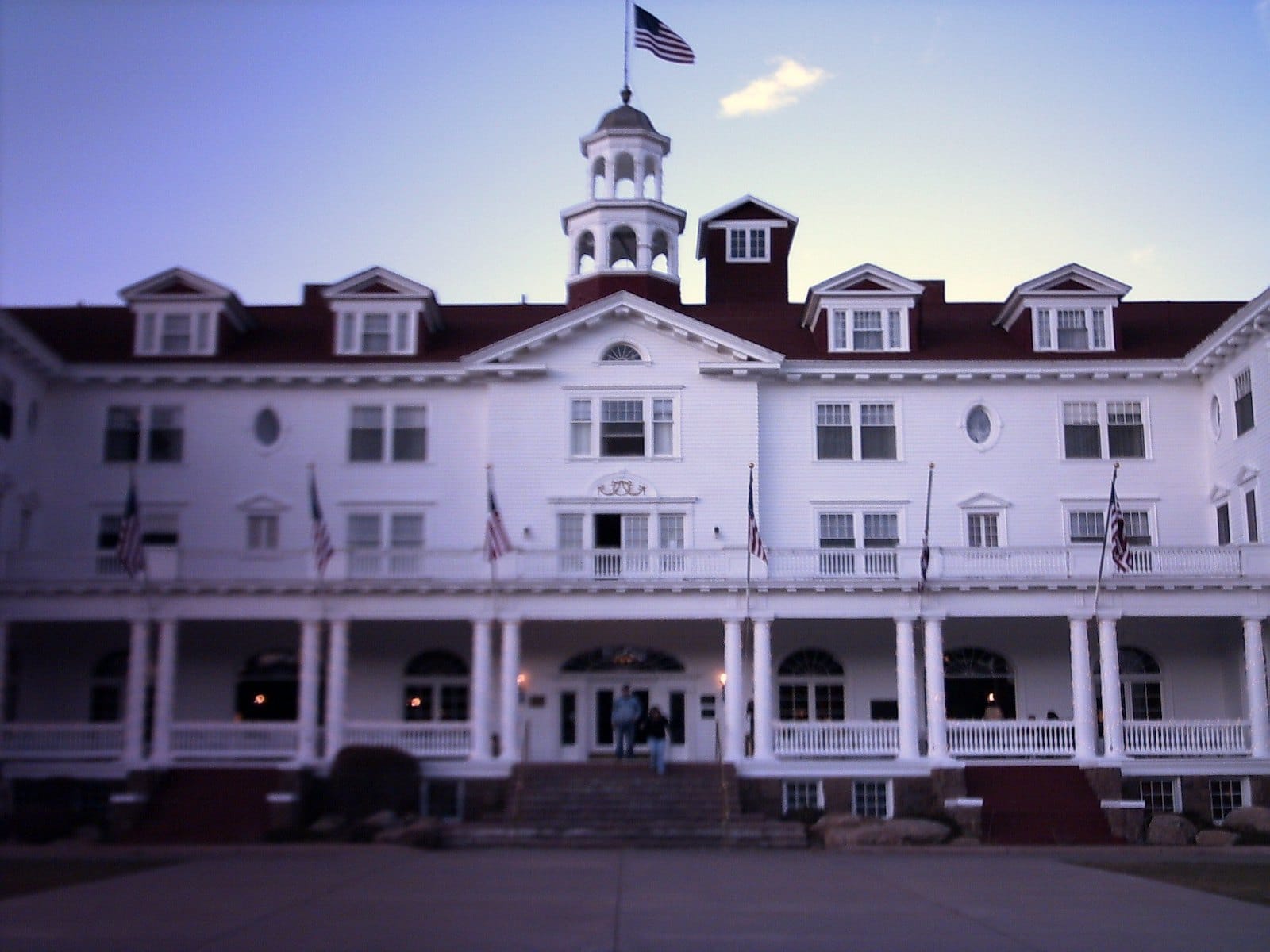 Today, the Stanley Hotel is a large, stately lodge that overlooks the mountain town of Estes Park. But before the hotel and town were established here, Estes Valley was an idyllic landscape replete with mountain streams and meadows that Ute and Arapaho tribes called home, according to the hotel's website.
The Stanley Hotel's origin story began when inventor Freelan Oscar Stanley, stricken with tuberculosis, traveled to the valley in hopes of getting their health back. Some tell this part of the hotel's origin story differently and claim that Stanley was so ill that he was convinced he'd die from consumption and was intent on doing it in a beautiful place. But after just one summer, his health was indeed restored, which he credited to the fresh air and abundant sunshine.
Alongside his wife Flora, Stanley made plans to build a large hotel in Estes Valley that would feature the grandeur and Edwardian opulence of east coast establishments, but in a rustic, western setting.
When the hotel opened in 1909, guests marveled at the palatial structure in front of them. It was surrounded by wilderness but somehow featured electricity, telephones, modern bathrooms, and a maid and cooking staff in professional uniforms.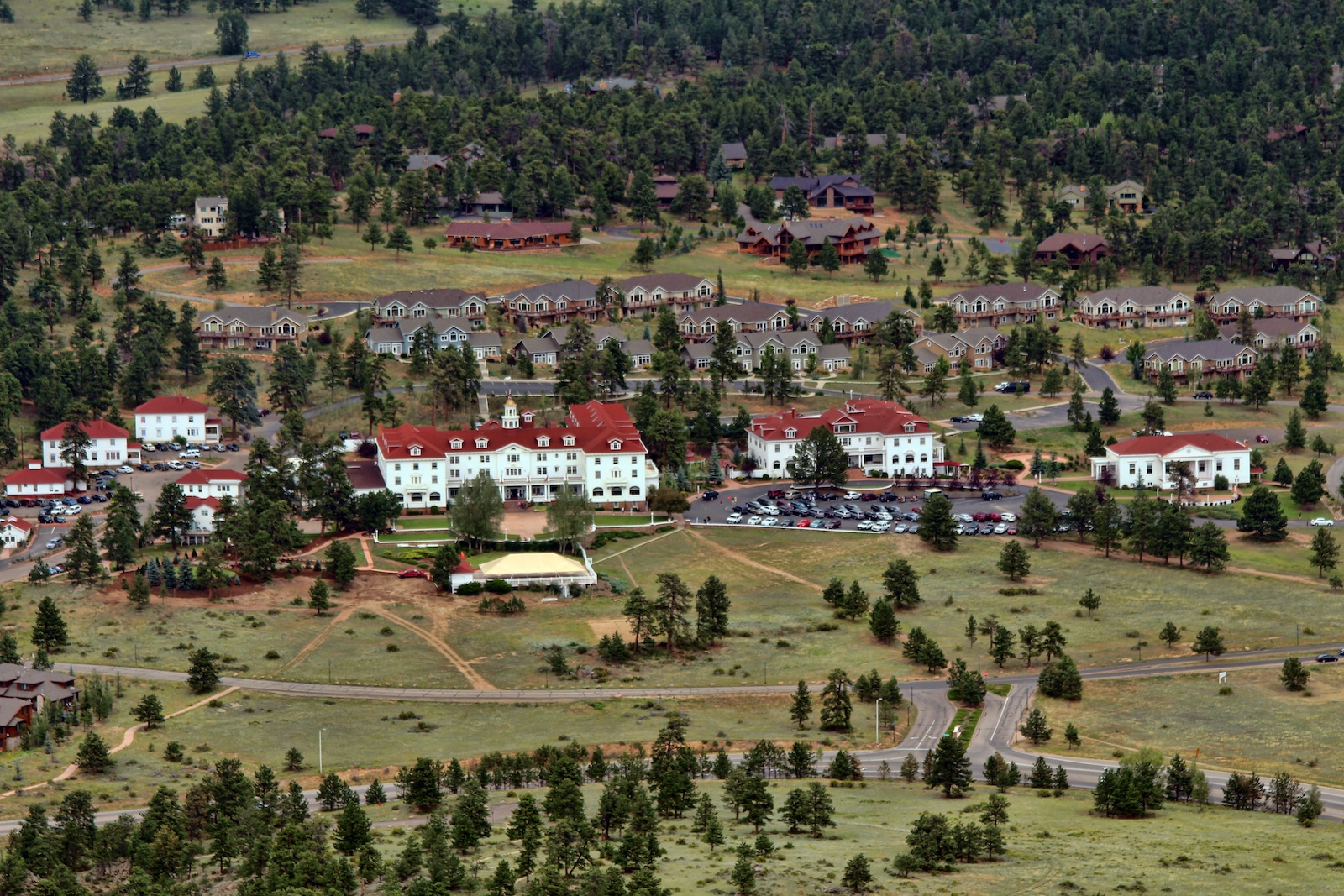 For decades, the Stanley was seen as a posh, exclusive Mountain West destination that provided a restful, rejuvenating break for busy east coast lifestyles.
But by the 1970s, the hotel had fallen into grave disrepair due to years of neglect and lack of investment and had become a shell of its former self. The Stanley easily could've been demolished had it not been for a bizarre and fateful string of occurrences involving a now-seminal author and his famous nightmare that took place in Room 217.
Haunted Room 217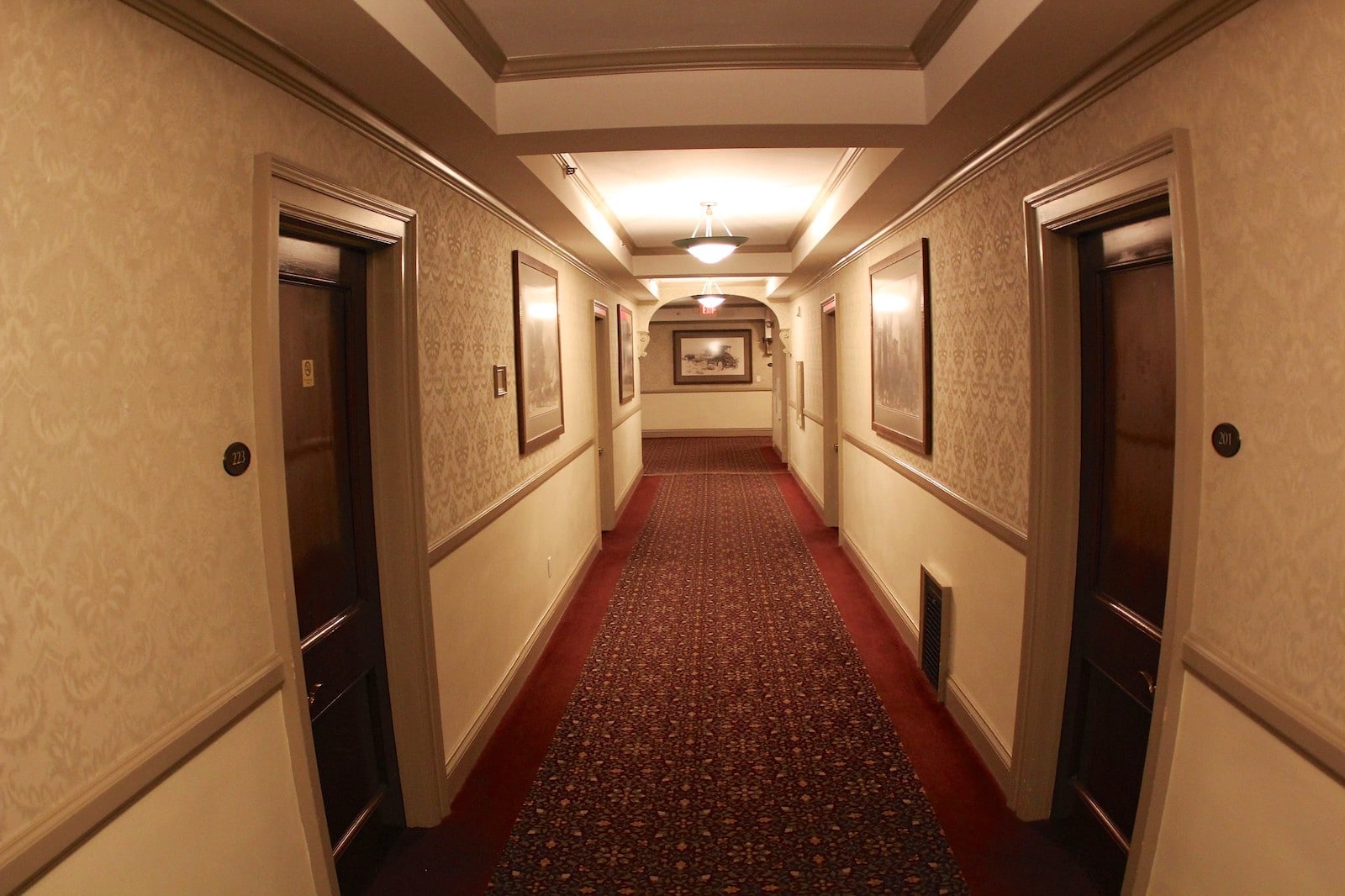 In the 1970s, author Steven King was working on The Stand and living in Boulder, Colorado. One weekend, he and his wife, Tabatha, traveled an hour north to Estes Park for a weekend away from their children. In a recent interview on The View, King explained that the Stanley Hotel was open on its last day for the season when he and Tabatha arrived looking for accommodations.
"It was their last day of the season. Everybody was leaving and nobody was coming in, and we said 'can we check in,"
King said. They would be the only guests in the large hotel that night, and King recalled hearing the wind whistling outside the room. After a night at the restaurant and bar, the couple retired to Room 217.
In a lucid nightmare, the author dreamed of a coiled fire hose coming to life and chasing his screaming son as he ran down the halls of the hotel. After waking in a panic, King lit a cigarette and stared out the window. By the time he had finished the cigarette and gone back to bed, the rough outline of The Shining was fully formed in his mind.
The Stanley's connection to King and the terrifying night that inspired The Shining are the hotel's most famous and influential creepy occurrence, but strange and reportedly paranormal happenings had been reported in the hotel long before the 1970s, some specifically in Room 217. Take the night of June 25th, 1911, for example.
After the valley experienced a flood, the two-year-old hotel's power went out for the first time. Freelan Stanley took it upon himself to install a gas lantern in each room to provide the guests with a light, and a leak caused a buildup of gas to form in Room 217.
The head chambermaid, Elizabeth Wilson, entered the room with a lit candle and set off a massive explosion. Wilson miraculously survived and was launched from the room's entrance to the dining hall located on the first floor.
An estimated 10% of the hotel wasn't as lucky, and one observer reported seeing a bathtub fly up in the air during the blast. After waking up from a coma, Wilson returned to work in 1913 and remained employed by the hotel until 1950.
This is where Wilson's story should end, but it doesn't, according to some hotel guests and staff. Her spirit is said to still inhabit Room 217, but reports claim that she's typically more helpful than scary. Guests have shared stories of waking up to a room that was tidier than the night before with their clothes folded and suitcases organized.
One couple told a staff member at the Stanley that their bed was made around them during the night with them still inside. But take note, if you're considering staying in this famous hotel and aren't married, you may not have the most restful night if you choose to stay in Room 217. Unmarried couples have reported a chilly presence settling into bed with them as they've slept.
A haunted reputation and other creepy offerings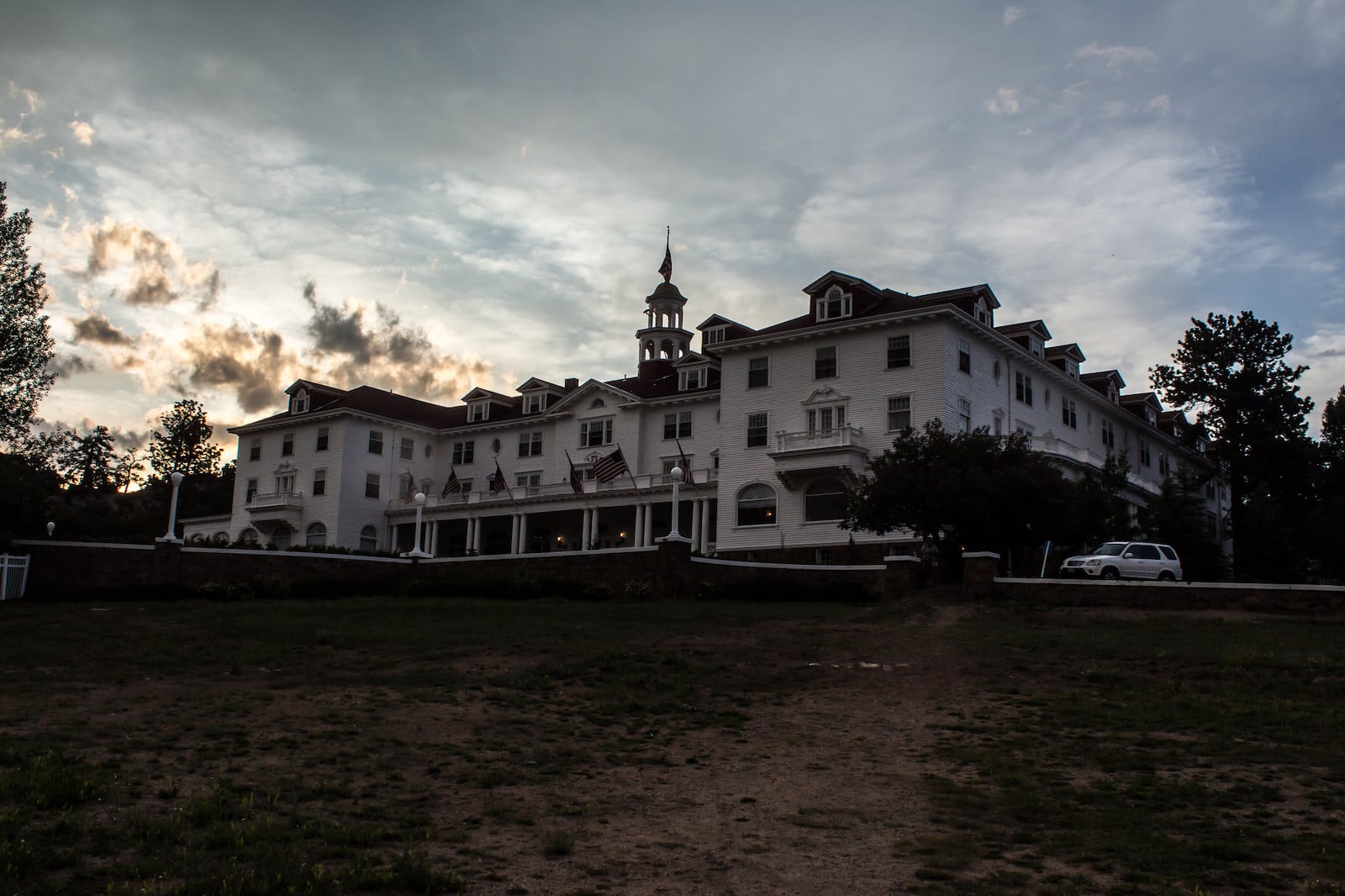 Stanley died in 1940 at the age of 91, but, like Wilson, many believe his presence can still be seen and felt at the hotel, mainly at the bar and in the billiard room. The phantom of his wife Flora has a penchant for tinkering around on the hotel's piano, according to multiple accounts.
Some hotel tour guides believe a ghost of a child with autism wanders the property and plays with guests' hair. And guests on the fourth floor of the Stanley have shared stories of hearing children's laughter in the hall with no one to be found.
Rachael Thomas, a tour supervisor for the Stanley Hotel, claimed she was mysteriously made ill on this floor in a 2021 interview. Creepy happenings like these have made the hotel an internationally famous hot spot for supposed hauntings, and it's been featured on popular ghost-themed shows like Ghost Adventures and Ghost Hunters.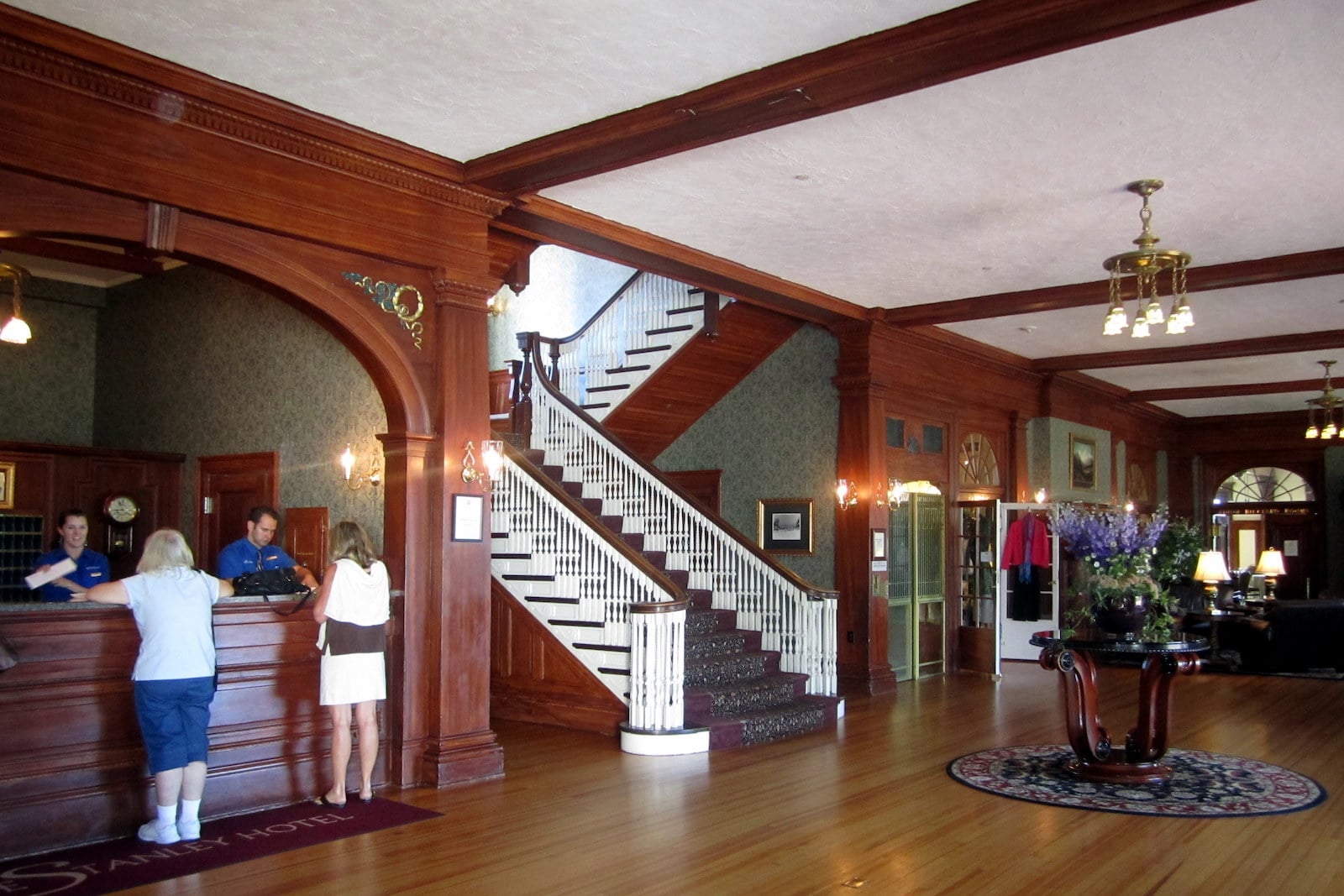 Whether ghosts actually exist or if life after death is real or not is not something we're equipped to meaningfully address or answer in this short article, but we can tell you with 100% certainty that the Stanley Hotel has a couple of decidedly creepy locations.
These include an on-site pet cemetery, where some of the owner's animals have been laid to rest over the years (Cassie, a friendly golden retriever, is said to still deliver newspapers and scratch at the doors to be let in from outside despite being buried at the grounds); plus a large cave system that's located under the hotel.
Why would a hotel need a network of caves, you ask?
The reason is that in the early days of the Stanley, it was seen as unprofessional for the staff to be seen by guests, so employees used the underground pathways to travel between rooms and the hotel's bar, restaurant, and laundry facilities.
The ghost of a pastry chef is said to haunt the caves, as evidenced by the alluring and inexplicable scent of baked goods that are frequently reported there.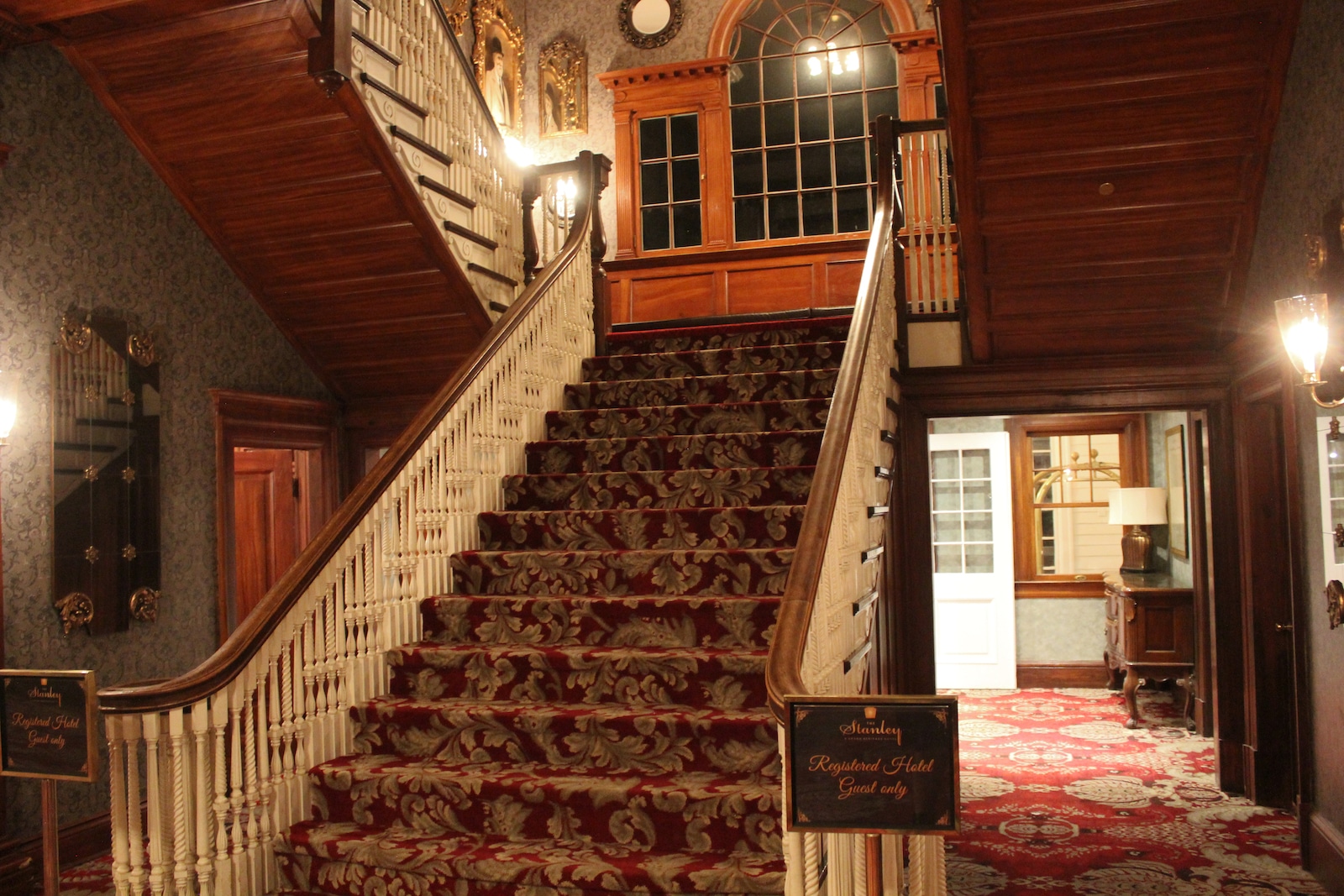 Room 401 is, according to some, the creepiest room in the hotel, and is thought to be haunted by an unfriendly male ghost by some accounts. Women have claimed that they were inappropriately touched by an unknown presence while standing in the room's closet.
One man claims he witnessed his wedding ring inexplicably move from the bathroom counter and fall down the drain of the sink in the bathroom.
Down the hall in Room 407, multiple guests have reported the odd experience of being tucked into bed by some invisible force, and others have felt someone sit on the foot of the bed only to find nothing but an indentation on the covers when they switched on the light.
In Room 428, some have seen the vision of a cowboy looming over the bed as they slept, or standing in the corner. There aren't any rooms above this room, yet over the years there have been multiple reports of strange sounds like furniture being moved and footsteps emanating from the ceiling.
Even without its paranormal reputation, the Stanley Hotel is a beautiful, fascinating place to visit. But with the potential to experience a haunting firsthand, guests from the world over travel here in hopes of witnessing something profound and unexplainable.
If you're unsure whether you believe there's something more than meets the eye happening here, you'll have to book a room and see for yourself (affiliate link). When you do, request to be booked on the fourth floor, because that's supposedly where you're most likely to experience something, according to accounts.