Around every corner in Aspen lies beautiful architecture, which is home to all sorts of fine shops, restaurants and lodges. There are very few towns that are known for upscale, sporty fun like Aspen.
Located adjacent to some of the most beautiful mountains in the state, Aspen is an outdoor paradise. It's urban yet secluded, with plenty of wilderness to explore. The Roaring Fork nearby provides an opportunity for cliff jumping. It's also known for decadent restaurants, family-oriented ski lodges, historical sites, and many different local arts attractions. Aspen is home to Sport Obermeyer, a top notch outdoor clothing maker.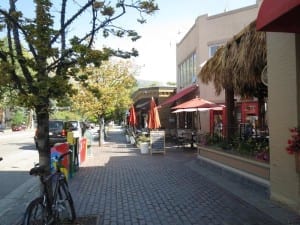 When it comes to fine dining, it's hard to find a Western town with more urbane tastes. Going to bars like the Library, Casa Tua, and the Sage Bar are a great way to kick off the night. The restaurants seem to represent every nationality and different lifestyles. Whether you're looking for fancy fusion restaurant or simple pizza parlor, Aspen's got you covered.
Main Attractions
Skiing and Snowboarding – Aspen offers four unique mountains for skiing and snowboarding: Aspen Mountain, Aspen Highlands, Snowmass and Buttermilk.
Maroon Bells – It's probably the most photographed spot in Colorado. Recreation like camping, fishing and hiking are popular here.
Arts – The most popular culture stop in Aspen is the Aspen Art Museum, which regularly holds new shows of all different kinds. The Red Brick Center for the Arts holds a close second to that title, and is an excellent choice for those who want a more cerebral stop on their vacation.
Recreation
In addition to world class ski slopes, other winter activities including cross country skiing, dog sledding, ice skating, snowmobiling, snowshoeing and snow tubing. During the summer, hiking and horseback riding are common activities around Aspen. Aspen also has many different health spas for when its time to relax.
Camping:
Maroon Bells in the White River N.F. has three well maintained campgrounds.
Situated about 14 miles east of Basalt on Frying Pan Rd, Ruedi Reservoir has four campgrounds.
Backcountry camping can e found in the Maroon Bells-Snowmass Wilderness, obtain permits first.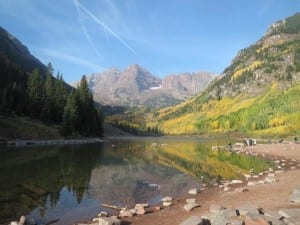 Fishing:
Maroon Lake is about a ten minute drive from town. It's stocked with cutthroat trout. Crater Lake is a two hour hike from Maroon Lake. Both lakes reside in the White River National Forest.
Accommodations
Hotels and Lodging:
Dining
Aspen's a foodie town. Local. Fresh. Organic. Your tummy will be treated well, just bring a fat wallet if you want to enjoy all the luxurious eateries around town. There are a few mountain towns with as many restaurants as Aspen, only Breck comes to mind.
Bars and Restaurants:
Red Onion – Historic saloon and restaurant in downtown Aspen. It's the locals' spot for a beer.
Special Events
Jan – Winter X Games – Alone, they are the perfect excuse for visiting town, held every January in Aspen for over ten years. It's an event that magnetizes passionate crowds every year! The world's best winter athletes compete in extreme action sports, such as skiing, snowboarding and snowmobiling. The best part is that the competitions are open to public and free to watch.
Mar – Power of Four Ski Mountaineering Race – Epic ski mountaineering competition held annually in late February or early March.
Apr – Aspen Shortsfest – International short film festival featuring movies forty minutes or less, held in early April.
Jun – Food & Wine Classic in Aspen – Food and wine lovers head to Aspen in the middle of June for this three day event.
Sep – Aspen Filmfest – Founded in 1979, Apsen's short film fest attracts visitors from all over in late September for this noncompetitive, non-profit festival.
Things to do near Aspen
Amusement:
Biking:
Federal Lands:
Ghost Towns:
Hot Springs:
Made in Colorado:
Scenic Drives:
Ski Areas:
Towns:
Transportation:
Popular Posts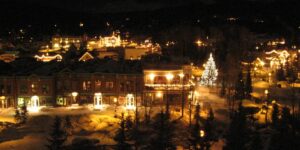 Colorado's Best Small Christmas Towns to Visit – What better way than to spend Christmas than in a quaint mountain town, blanketed with snow and colorful Christmas lights that seem to light up the sky? While you'll find almost every town in Colorado…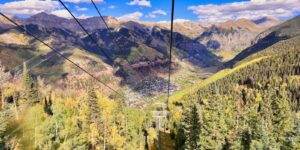 Iconic Mountain Towns in Colorado – With over 100 different towns located within Colorado's Rockies, there are several that stand out as being perfectly picturesque, loaded with undeniable character, and define the meaning of what it is to be "classic…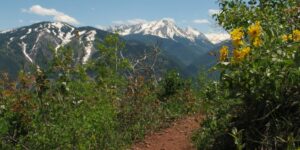 These Top 7 Aspen Hikes are Worth the Trek – Mention Aspen, Colorado and most people will instantly think of snow-covered slopes and some of the best skiing in the entire country. Aspen is all that of course, and it is rightly recognized for the unmatched winter…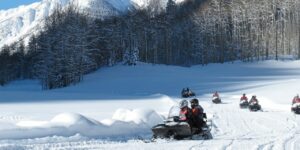 T-Lazy-7 Ranch Snowmobiling: Splendor in the Snow – T-Lazy-7 Ranch, Aspen's oldest working ranch, has exclusive snowmobile rights to the White River National Forest at Independence Pass and all the way up to the Maroon Bells, two majestic "fourteeners"…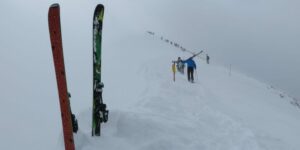 Power of Four: Skiing All 4 Aspen Snowmass Mountain Resorts – Boasting four distinct mountains, Aspen/Snowmass is sure to please all skiers and riders. All four ski areas all valid on the same lift ticket. Each of the ski areas are located next to each other, nestled…