Offering some of the most picturesque views in the Rocky Mountains, Crater Lake is a clear, natural body of water located in the Maroon Bells Snowmass Wilderness outside of Aspen, Colorado. Crater Lake can be reached via a heavily-trafficked out and back hiking trail, about two miles from the Maroon Lake parking lot in the White River National Forest.
With a surface elevation of 10,075 feet, hikers must climb approximately 500 feet along rocky terrain to reach the shores of Crater Lake. The lake fluctuates in size before ultimately drying up in October each year. The trail is extremely popular all year round, with gushing spring waterfalls, cool summer nights, and vibrant autumnal colors.
At the lakeshore, visitors are greeted with panoramic views of the Elk Mountains' most iconic features including the Maroon Bells, Pyramid Peak, and the Sleeping Sexton.
Due to its common name, Crater Lake may be confused with Oregon's Crater Lake National Park, Crater Lakes Trail near Boulder, or the Carter Lake Reservoir west of Loveland, Colorado.
Crater Lake Accessibility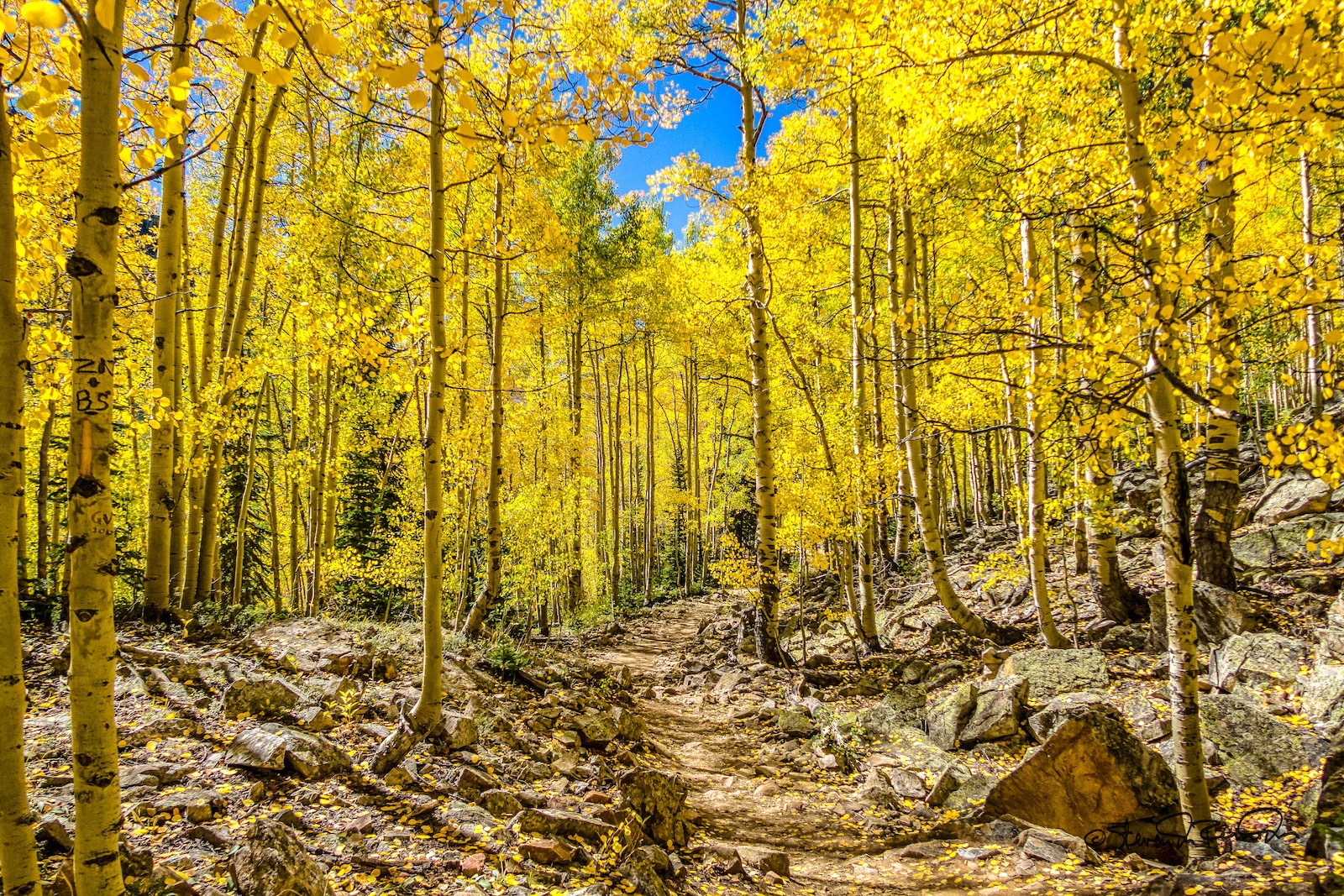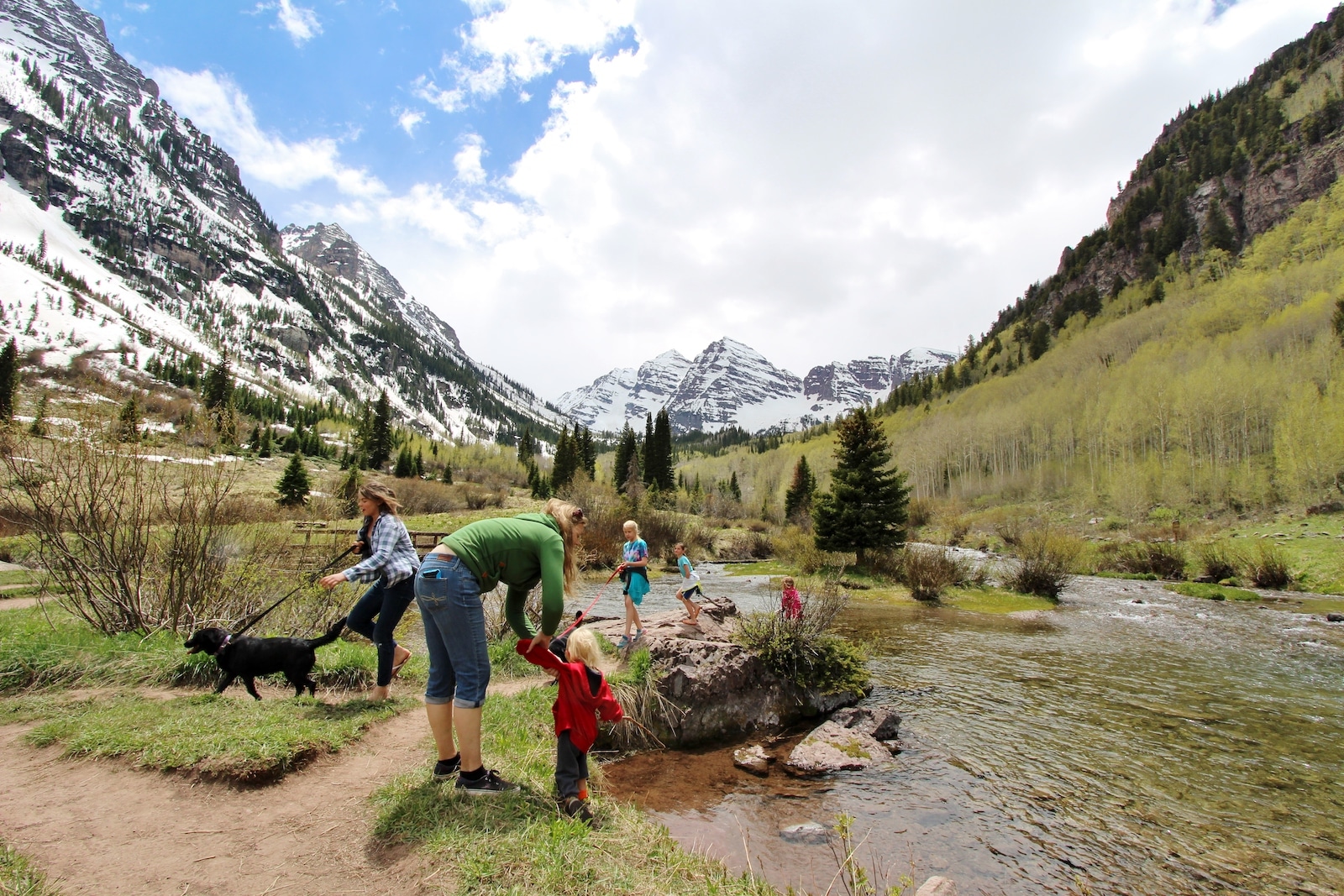 Crater Lake is most easily accessible via the Maroon Lake Trail. In the winter, access to Crater Lake remains open for hiking, snowshoeing, and nordic skiing, although the road to the parking lot is seasonably closed to vehicles approximately 7 miles from the trailhead.
Due to the area's popularity, parking is very limited at the Maroon Lake Trailhead. In the summer and fall, visitors can take a shuttle from the Aspen Highlands Ski Area to the parking lot. Shuttle information can be found on the RFTA website.
In 2021, reservations may be required to visit the Maroon Bells Wilderness area. Information can be found here: aspenchamber.org
Despite the trail's total roundtrip length of 3.8 miles, the journey to Crater Lake is still considered moderately difficult. In peak season, the area is very crowded and dogs must be kept on leashes. There are bathrooms and picnic facilities located near the parking lot.
Activities at Crater Lake
Backpacking – If you plan to stay overnight, a backpacking permit must be obtained at the trailhead. Permits are free, and there is currently no limit on the number of hikers that can self-register.
Camping – The US Forest Service maintains a few designated campsites surrounding the lake, and camping outside of these sites is strictly prohibited. Additional campsites can be found in the area's extensive backcountry, and Crater Lake is a popular launching point for multi-day trips such as the Four Pass Loop.
Read about camping near Aspen, Snowmass Village and Basalt.
Fishing – With a valid Colorado fishing license, anglers are permitted to try their luck in Crater Lake, Maroon Lake, and the surrounding streams. Although Maroon Lake is stocked, it is possible to catch native, natural trout in Crater Lake.
Hiking – More than anything, Crater Lake is a very popular day-hike destination to fully experience the Maroon Bells Wilderness. The hike provides excellent photography and wildlife viewing opportunities with chances to spot the area's moose, elk, bear, deer, marmots, foxes, and more.
Details
Trailhead Address: Maroon Lake Trailhead, Aspen, CO 81611
Phone: 970-945-3319.
Season: Year-round, road access limited in winter
County: Pitkin
Hours: 24/7
Fees: Fee required
Map and Info: Maroon-Snowmass Trail #1975 (PDF)