Maroon Bells are a fascinating set of 14,000-foot peaks that mirror off Maroon Lake. It's one of the most photographed scenes in all of Colorado.
There are a lot of things to do in this secluded, yet crowded slice of paradise. Most people access Maroon Bells Scenic Area via a bus from Aspen Highlands Resort, a couple of miles before the entrances station. The bus runs from 8 am to 5 pm. You can park there for a fee.
Fishing is common on Maroon Lake and makes a great compliment to the campsites if you're spending the night. Both day and multi-day hikes are common in the wilderness. If you try and drive up before 5 pm, the parking spaces are tough to come by. Make sure you visit this Aspen bucket-list item.
Activities at Maroon Bells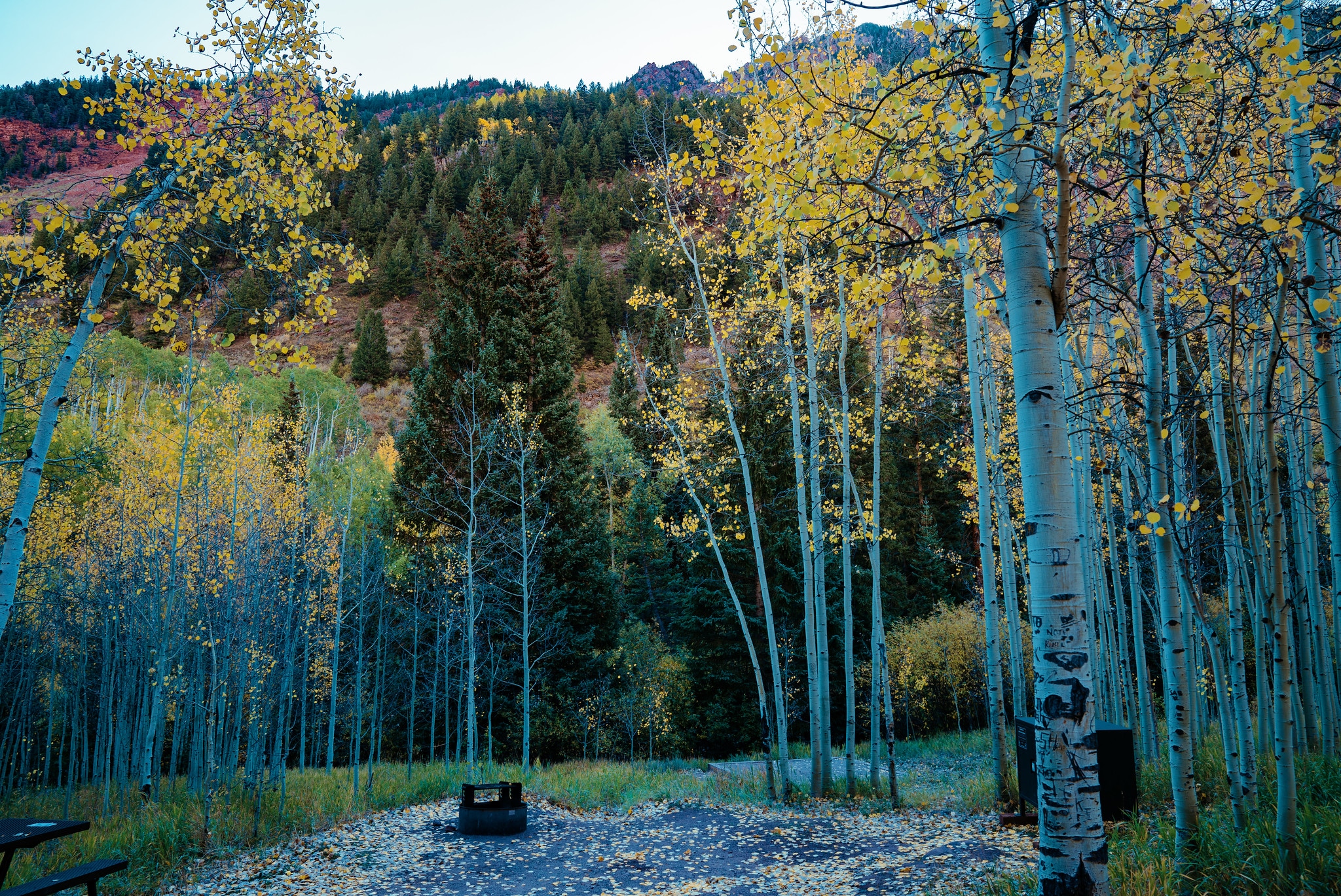 Camping: There are three campgrounds on Co Rd 13, once inside the gates; open on Memorial Day weekend. Fees for your car. All sites have tables and fire rings. Campsites are reservable.
Silver Bar – 4 tent only, walk-in sites
Silver Bell – 14 sites, 2 including 2 RV/tent, 6 tent-only & 6 walk-in tent-sites
Silver Queen – 6 sites, can accommodate RVs
There is no dispersed camping at Maroon Bells. Backcountry camping is permitted in the Maroon Bells-Snowmass Wilderness.​
Fishing: Maroon Lake is prime trout fishing sunrise and sunset. Crater Lake also has good fishing, but it's a 4-mile hike in.
Hiking: There are numerous trails to choose from.
Maroon Lake trail – 1 mile, round trip
Scenic Loop trail – 1.5 miles round trip
Maroon Creek trail – 3.2 miles, one-way
Crater Lake trail – 3.6 miles, round trip
Picnicking: Tables are available at Maroon Lake & East Maroon Portal.
Winter Recreation: County Road 13 has limited access in the winter depending on snow. Snowshoeing and cc skiing are popular.
Find more nearby recreation in the White River National Forest. It's full of hidden treasures and places to enhance your Aspen vacation.
Getting There
From Aspen, take Hwy 82 west to Maroon Creek Rd. Follow that back about 10 minutes to the welcome station. From early June to early October, between 8 am and 5 pm, a public bus is the only way to access the Maroon Bells Scenic Area. The bus station picks up at Aspen Highlands, two miles up Maroon Creek Road on the left side. The bus costs money, as does the parking lot at Aspen Highlands.
The Aspen Chamber has parking and bus info. You can also bike up for free. The road is open to non-motorized vehicles at no charge. It's a 12-mile hike in the winter from the entrance station. Private cars are welcome to access the road before 8 am, however, the limited parking available directly at the lake is usually filled up by photographers and early morning hikers.
Details
Address: Maroon Creek Rd, Aspen, CO 81611
Phone: 970-945-2521
Season: Year-round
Hours: The Maroon Creek Rd is open to motorized vehicles from 7 am-9 pm for a fee, and from 5 pm-7 pm for a fee. Driving is restricted from 9 am-5 pm. The only way in is on a shuttle from Aspen Highlands (dog on bus ok).
Pets: Yes, on-leash
Fees: Yes, entrance fee during the summer
Elevation of Maroon Bells: 14,163 feet (4,317 meters)
Map: Maroon Bells Guide (PDF)
Campground Reservations:
Website: fs.usda.gov/…
Latest in Maroon Bells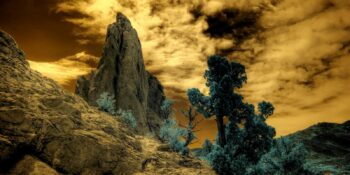 If you've never been to Colorado, you are missing out on some of the most gorgeous,…