If you're touring the beautiful Aspen, the Roaring Fort Transportation Authority or RFTA is the bus transit of the region. RFTA (pronounced as "Rafta), covers Aspen, Basalt, Eagle County, Snowmass Village, Pitkin County, Glenwood Springs, New Castle, and Carbondale. There's also a regular schedule to Rifle.
Tickets
RFTA tickets can be bought as Store Value Cards in Aspen, Snowmass Village, El Jebel, Carbondale, Glenwood Springs, New Castle, Rifle, and Silt. For those buying in Aspen, these cards are available at Clark's Market, the City Market, and at Rubey Park Transit Center.
There are also RFTA Ticket Vending Machines available across town. You can choose from 30-day Zone Passes or the Store Value Cards. When you're buying from the vending machine, it's important to remember that you can only purchase up for four passes per transaction. The RFTA accepts exact fare only, so the drivers can't process change.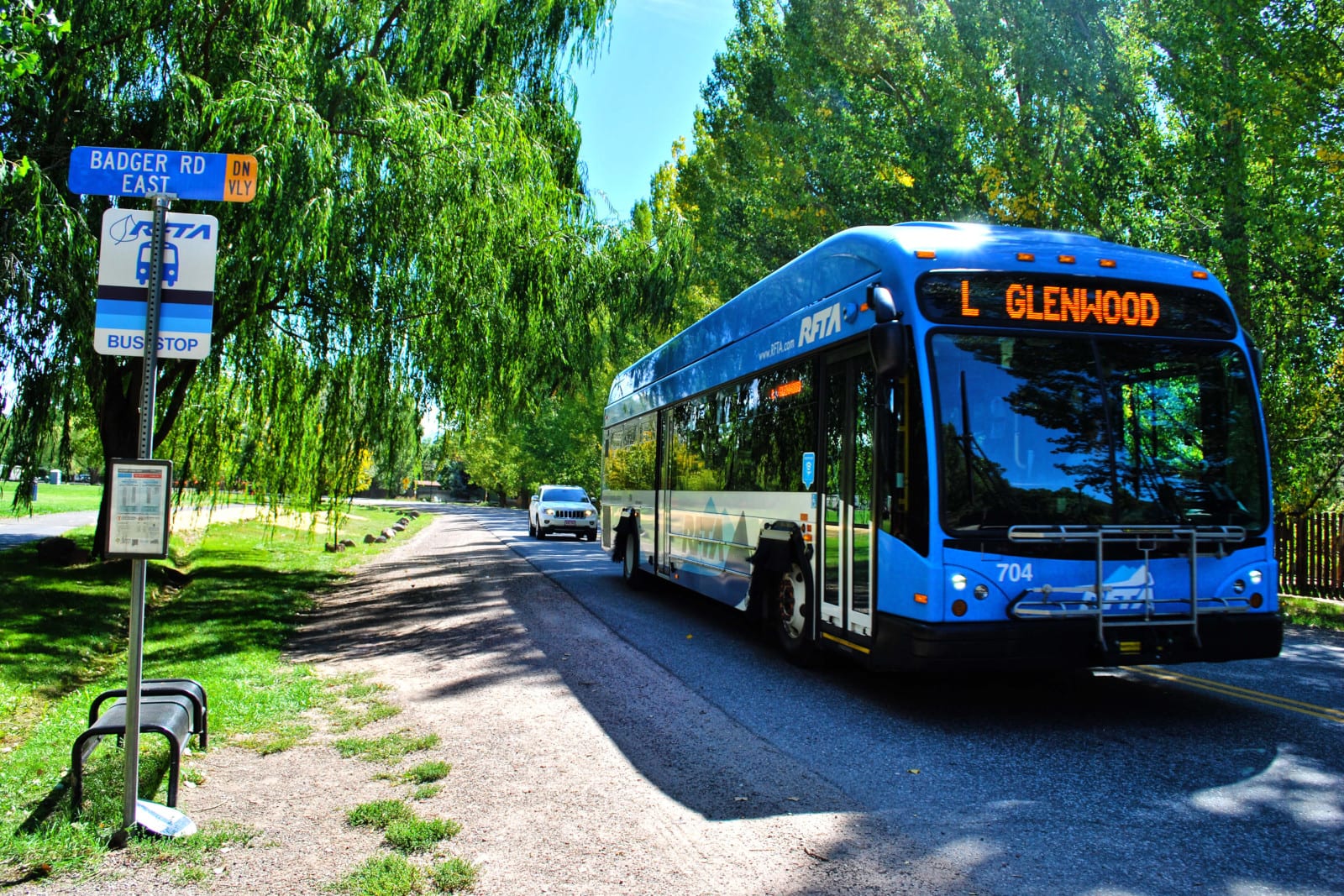 Ticket Vending Machines are available in these stations:
Rubey Park Transit Center
Buttermilk Down Valley Station
Airport/ABC Down Valley Station
Brush Creek Park & Ride
Basalt Park & Ride Up Valley & Down Valley Stations
Willits Up Valley Station
El Jebel Up Valley & Down Valley Stations
Carbondale Park & Ride
Glenwood Springs 27th Street Station
Fares
Buying tickets ahead of time will not only save you money, but it will also make it easier for you to travel using RFTA.
The Store Value Cards are prepaid cards that are sold at 26% off their full value. 30-Day Zone Passes give you unlimited rides from Aspen to a zone of your choice. Seasonal Zone Passes are unlimited pass rides, but only valid for specific dates.
Veterans, senior citizens, and younger passengers can also apply for a discounted fare. Once approved, you will get a validation sticker for your pass.
Routes
The RFTA Aspen is a reliable service that allows you to travel throughout town, from the office to the ski lift. These routes are available throughout the day. Here is the daily availability of RFTA Aspen Routes:
Hunter Creek: 6:25 a.m. – 2 a.m.
Cemetery Lane: 6:42 a.m. – 2 a.m.
Castle Maroon: 6:20 a.m. – 2 a.m.
Burlingame: 6:35 a.m. – 12:20 a.m.
MTN Valley Dial-a-Ride: 6:30 a.m. – 1:45 a.m.
Galena Street: 8:15 a.m. – 5 p.m.
Cross Town Shuttle: 7:54 a.m. – 9 p.m.
You can view the entire RFTA System Map to see routes from Aspen all the way to Rifle. Riders in Glenwood Springs can also utilize Ride Glenwood Springs, another local public bus transit run by RFTA.
Details
Address: 0051 Service Center Drive, Aspen, CO 81611 (RFTA)
Coverage:
Phone: 970-925-8484
Season: Year round
Website: rfta.com