The Aspen Music Festival and School hold more than 400 classical music programs during its annual summer season from the end of June to the end of August. The concerts, performances, classes, productions, and other programs attract over 100,000 audience members each season!
This year's Aspen Music Festival will run from Thursday to Sunday, June 29th to August 20th, 2023.
While the event is now known as one of the premier classical music festivals in the country, it began as a two-week-long celebration of 18th-century German writer Johann Goethe. It has now evolved into a full school offering many programs of study, and the festival has morphed into a two-month-long showcase of musical talent.
Programs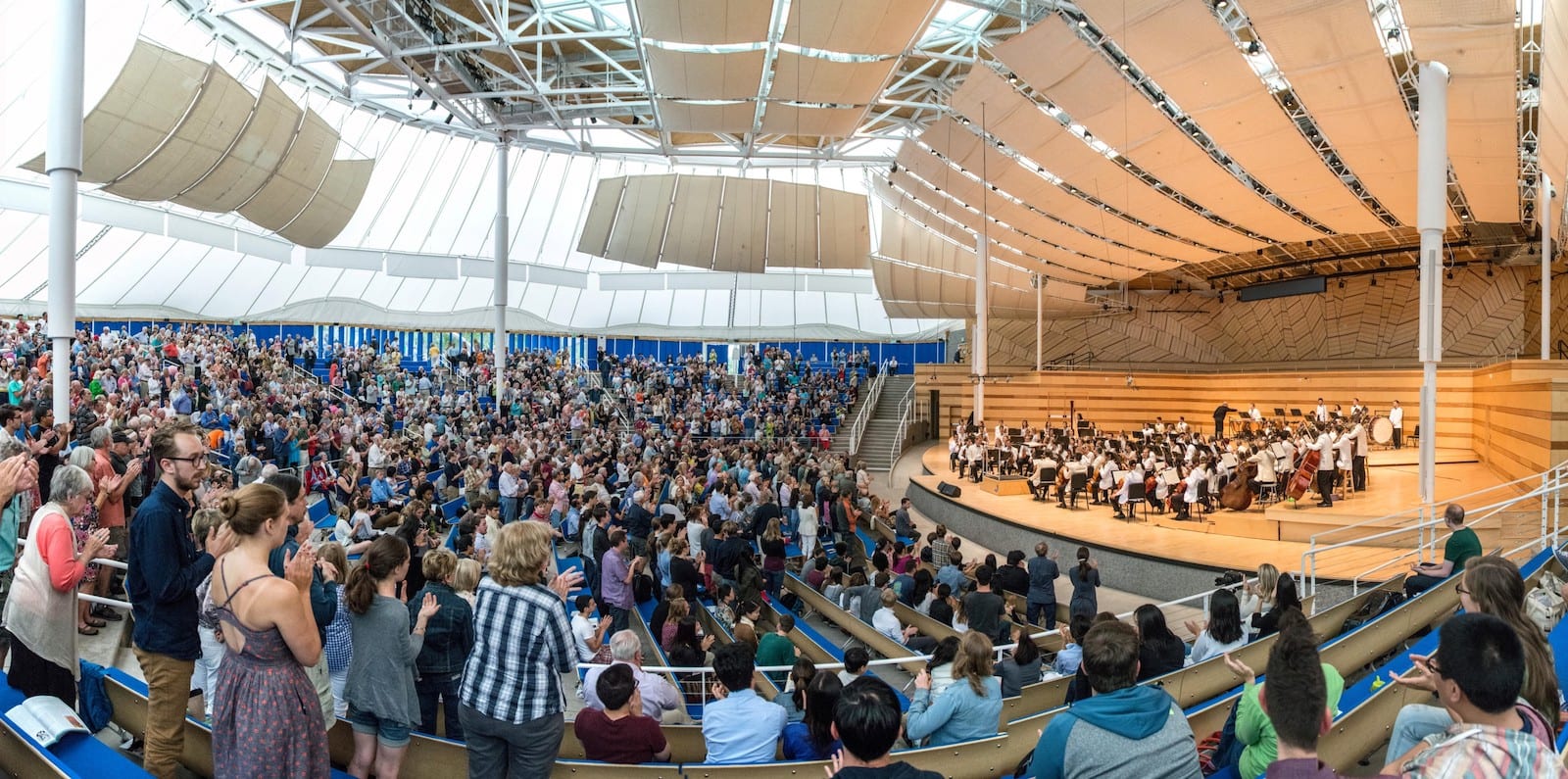 Over the course of the summer program, the Aspen Music Festival and School offer an incredible range of programs, recitals, classes, and other activities. From classics such as Mozart's The Magic Flute to unique programs such as Music on the Mountain, there is something for every music lover of any age.
Some of the featured programs to look forward to in the 2023 lineup include:
A variety of musical instrument competitions
Aspen Chamber Symphony performance
Special Performance of  Terrence McNally's Tony Award-winning Master Class
A Recital by the McGill McHale Trio
A Recital by Misha and Cipa Dichter on the piano
Ticket prices vary and can be purchased from the Festival and School website.
In addition to these recitals and performances, you should make it a point to attend one of the unique classes and workshops offered during the festival. Some of these classes, such as the Tunes and Tales children's musical storytime and the Music on the Mountain outdoor chamber music performance on the top of Aspen Mountain are free to attend.
The festival put on by this prestigious institution is an excellent way to become immersed in professional classical music, regardless of your previous exposure to the genre. You are certain to come away with a profound appreciation for the art form!
Nearby Accommodations
Read about the top hotels in Aspen.
Details
Address: 960 North 3rd Street, Aspen, CO 81611
Phone: 970-925-9042
Date: Thursday – Sunday | June 29 – August 20, 2023
Website: aspenmusicfestival.com