Correctly gearing up for the winter is necessary to fully enjoy the season and Sport Obermeyer is here to to help. Obermeyer manufactures and sells authentic and innovative winter garments.
It's worth noting that while the company was started in Aspen, its ski apparel is not made in Colorado.
Winter is an amazing time to be explore spectacular mountain landscapes. Being aware of the hazards is not the only necessary thing, but wearing the correct clothing, especially one from Sport Obermeyer, can certainly take the experience to a next level. Inspired by the Rocky Mountains of Aspen, each design is sure to withstand every turn of the mountain weather.
Aspen, Colo., is a long way, geographically speaking, from the small Bavarian village of Oberstaufen, Germany. But for 99 vibrant years, visionary skiwear entrepreneur and Sport Obermeyer founder Klaus Obermeyer has lived an action packed adventure, demonstrating a consistent commitment to sustainable and ethical planetary principles that were instilled in his youth.
Ski Clothing Apparel Company based in Aspen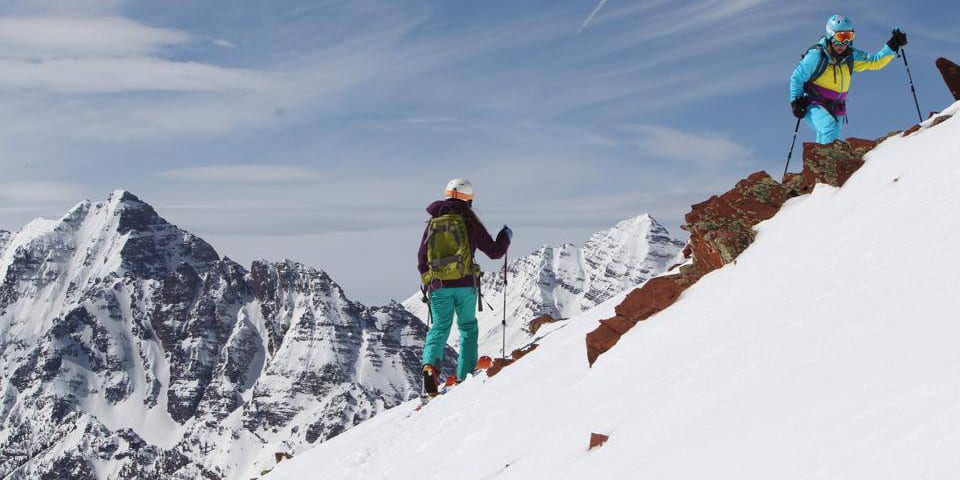 Obermeyer was born in 1919 on a family farm where upcycling and repurposing were daily necessities, not trending topics on Pinterest. Reducing consumption, simplifying commerce, establishing mutually beneficial relationships, and stepping lightly on the planet continue to be the touchstones of this family-run, privately held company based in Aspen. For over 60 years, this dynamic winter clothing manufacturer has been future focused and forward thinking.
Its name came from its founder, Klaus Obermeyer, a German who made his way to the United States at the age of 27. After spending his first winter selling Kugie Ties, while his friend Warren Miller sold nylon shoelaces, he moved to Aspen where he became a ski school instructor.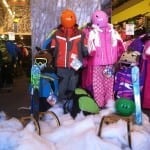 Employing his natural entrepreneurial spirit, he knew that more people would get connected to this new sport if only they had great looking and functional clothes to wear. His love for the sport and everything related to it led him to establish Sport Obermeyer in 1947.
Klaus' enthusiasm and endless ideas have made Sport Obermeyer into what it is today. The company's products are all designed and created in Aspen, and are currently being offered by over 700 specialty retailers in US and Canada, such as Bahnhof Sport, Boyne Country Sports, Christy Sports, Sturtevant's, Paragon Sports, Pedigree Skishop, Kidsport, Geiger's, Good Sports, and many more.
These dealers are just as equally knowledgeable as the company itself, and can answer any questions regarding Sport Obermeyer's products.
Teaching Tarzan to Ski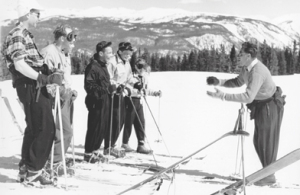 Klaus Obermeyer arrived in Aspen in 1947, engineering degree and mountaineer creds in hand. At age 27, he was one of the first ski instructors at the newly opened Aspen Ski School, tutoring celebs Gary Cooper, Ingrid Bergman, and Lex Barker. His keen observational eye noted,
It was so cold that people wore long wool coats up the ski lifts, but then they couldn't ski down wearing them.
The ever-resourceful recycler,
cut up the down quilt that my mother made for me to bring to North America and made my first warm jacket. It looked like hell, but it made skiing a little more comfortable. I sold it to Gary Cooper for $250.
Sport Obermeyer was officially birthed in the attic of Obermeyer's Aspen home. The first factory warehouse opened in 1961, and the innovations have not slowed since. Obermeyer's current passion is incorporating the use of renewable materials into the sportswear line.
Popular Products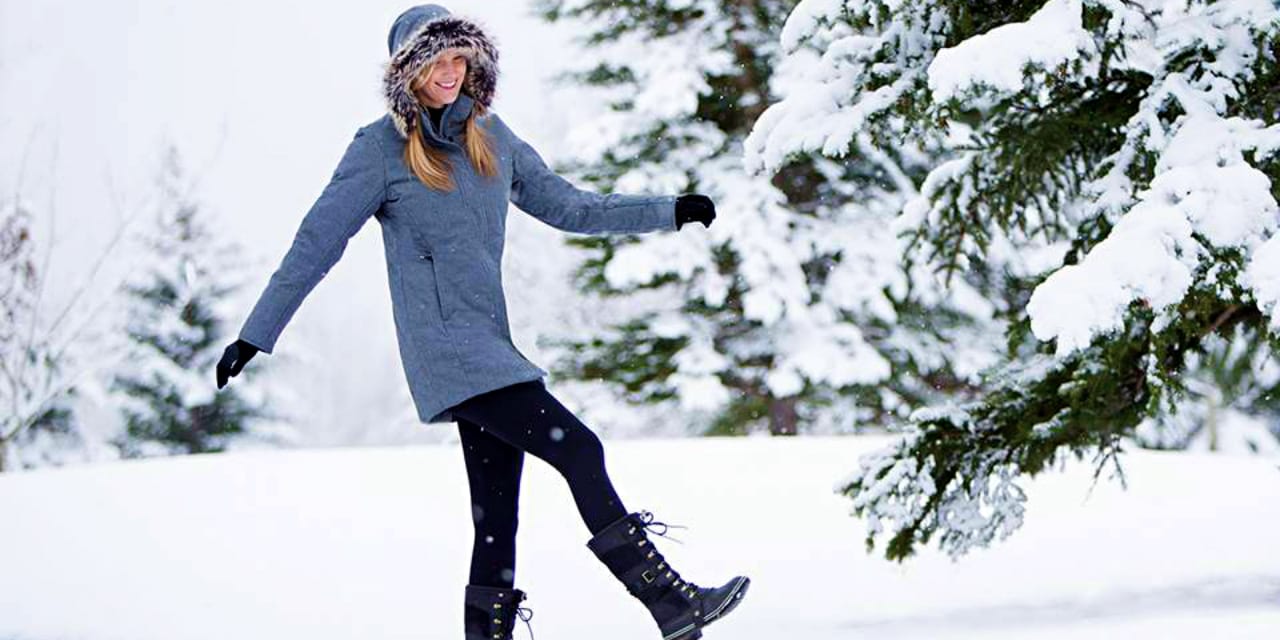 The company offers a wide range of outdoor garments for winter enthusiasts of every age, such as parkas, jackets, shells, vests, insulators, pants, knits, sweaters, fleeces and baselayers. Accessories such as knit hats are being offered too.
There are some Amazon affiliate links below for various Obermeyer products.
Some of the company's best-selling products for men are:
While the best-selling products for women are:
The company's garment specialists meticulously create every piece, and ensure that their customers will be able to roam the mountain slopes easily and fashionably.
Innovative I-Grow for Kids
A lot of notable proprietary product innovations have been made as well, such as I-Grow™ (and Teen) Extended Wear System, which lets growing children/teens enjoy their gear for years, simply by lengthening it through cutting specific colored threads of the garment; and the RECCO® SKI WEAR Integrated Reflector Rescue System, which can help rescuers find those lost under the snow after an avalanche, by using a RECCO® detector, which scans signals from the reflectors attached to the garment.
The Sport Obermeyer product line is deep and broad, but the children's designs are especially fun. Popular choices like the Girls Chakra Jacket
and Boys Sidewinder Jacket
utilize Obermeyer's patented, extended wear feature. The "I-Grow" line of children's skiwear demonstrates the commitment to conservation, extending the life cycle of every item purchased. By snipping colored threads from the pant cuffs and jacket sleeves, parents can access up to two additional inches of fabric in their child's garment to accommodate growth spurts.
Closing the Circle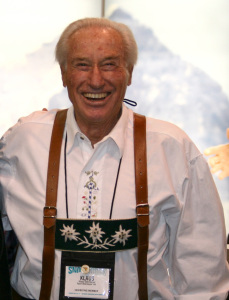 Today Klaus Obermeyer lives the life he was born into, nurturing his own 100-acre farm, complete with beehives and plentiful fruit orchards. Fall finds him canning fruit from his apple, plum, pear, cherry, and apricot trees. His mindful respect for nature's beauty and fragility is reflected in his talk and his walk:
To be able to experience frozen water falling down in the form of ice crystals, waking up to a fresh carpet of snow every morning… it was and still is a miracle.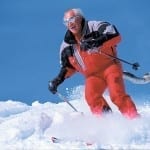 This echos something I read yesterday by Paul Hawken: "Ralph Waldo Emerson once asked what we would do if the stars only came out once every thousand years. No one would sleep that night, of course. The world would become religious overnight. We would be ecstatic, delirious, made rapturous by the glory of God. Instead the stars come out every night, and we watch television."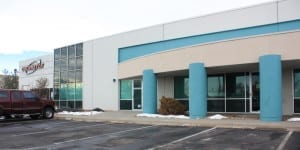 What new revolutionary miracles does Klaus Obermeyer still have up his Ski Contour™ articulated sleeves? What gifts will his second century as devoted and visionary Planetary Caretaker bring to us all?
You can find Obermeyer gear in Colorado at REI
and Christy Sports
.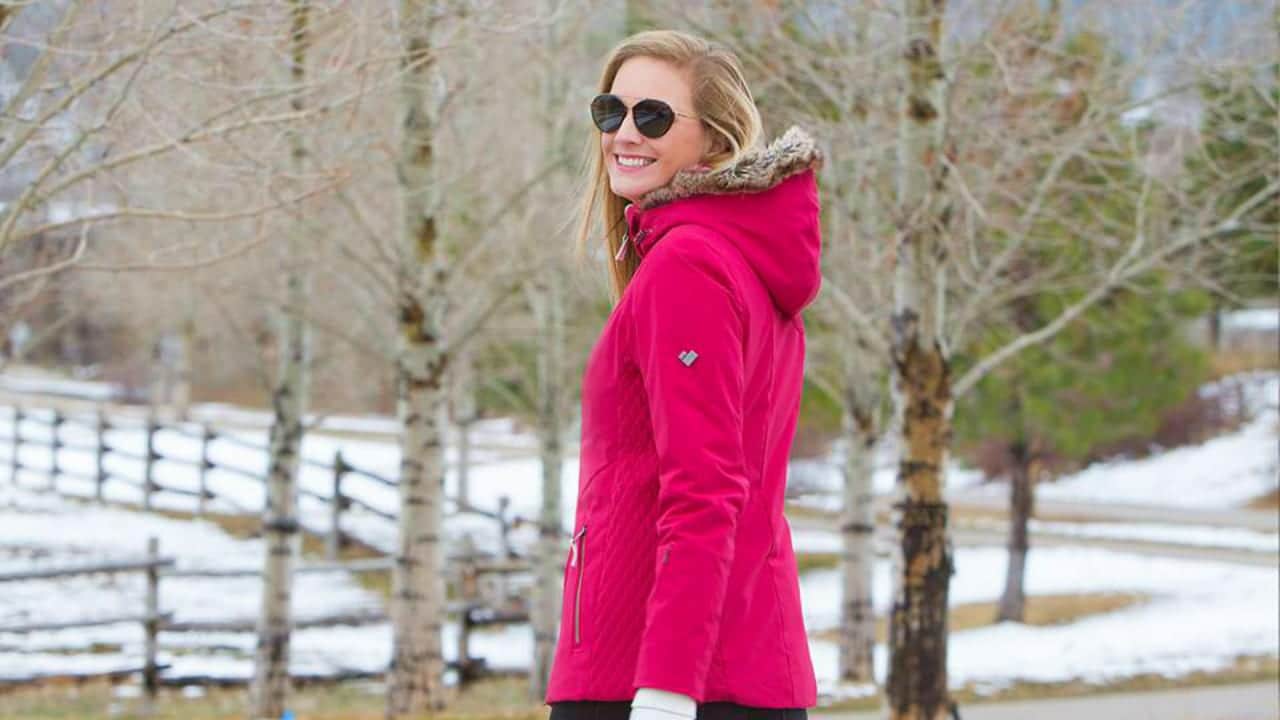 Details
Address: 115 Aspen Airport Business Center, Aspen, CO
Phone: 970-925-5060
Website: obermeyer.com