Known as "The Ruby of the Rockies", Redstone is a tiny mountain town nestled south of Carbondale. There are a couple of shops, restaurants, and accommodations in this quiet village.
The area is filled with endless opportunities for outdoor recreation, so it's a great basecamp for adventures in the Crystal River Valley. As of 2020, the Census Designated Place had a population of just 127. It's the perfect size for maintaining that lovely sense of small-town charm and hospitality. Redstone resides at an elevation of 7,200 feet in Pitkin County.
History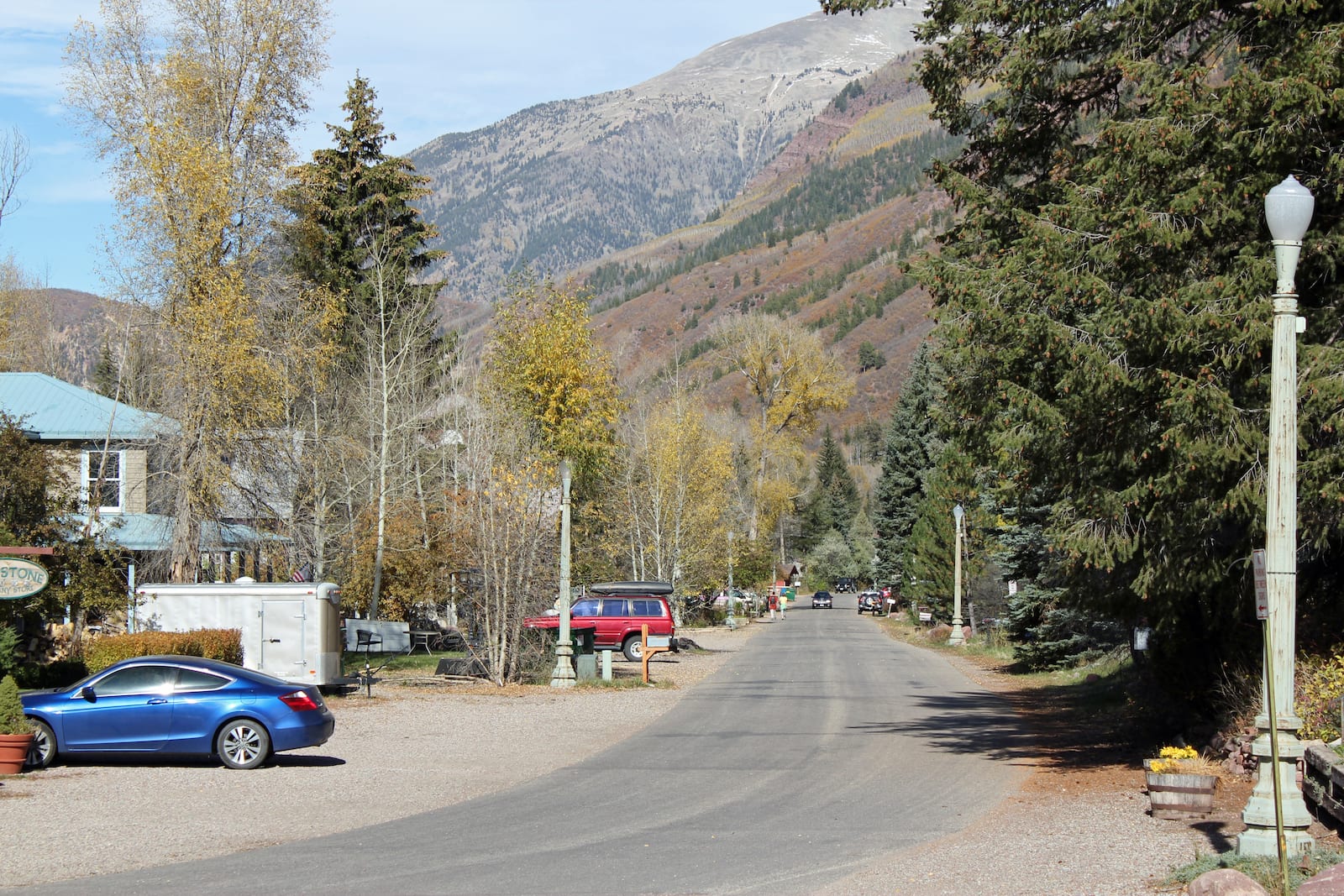 Redstone was founded in 1898. Originally the town was built as a model company town for coal and steel pioneer, John Osgood. He was the sixth wealthiest man in America at the time in 1900. He had 88 individually-styled European cottages built in town, complete with plumbing and electricity for his workers.
The village of Redstone also had a clubhouse, schoolhouse, a model farm, and an inn for bachelor workers. His own home was the 24,000-square-foot Redstone Castle. After the mines closed in 1909, Osgood turned his attention to developing Redstone into a resort town. Today, artists and tourists are attracted to the area for its peaceful natural beauty.
Main Attractions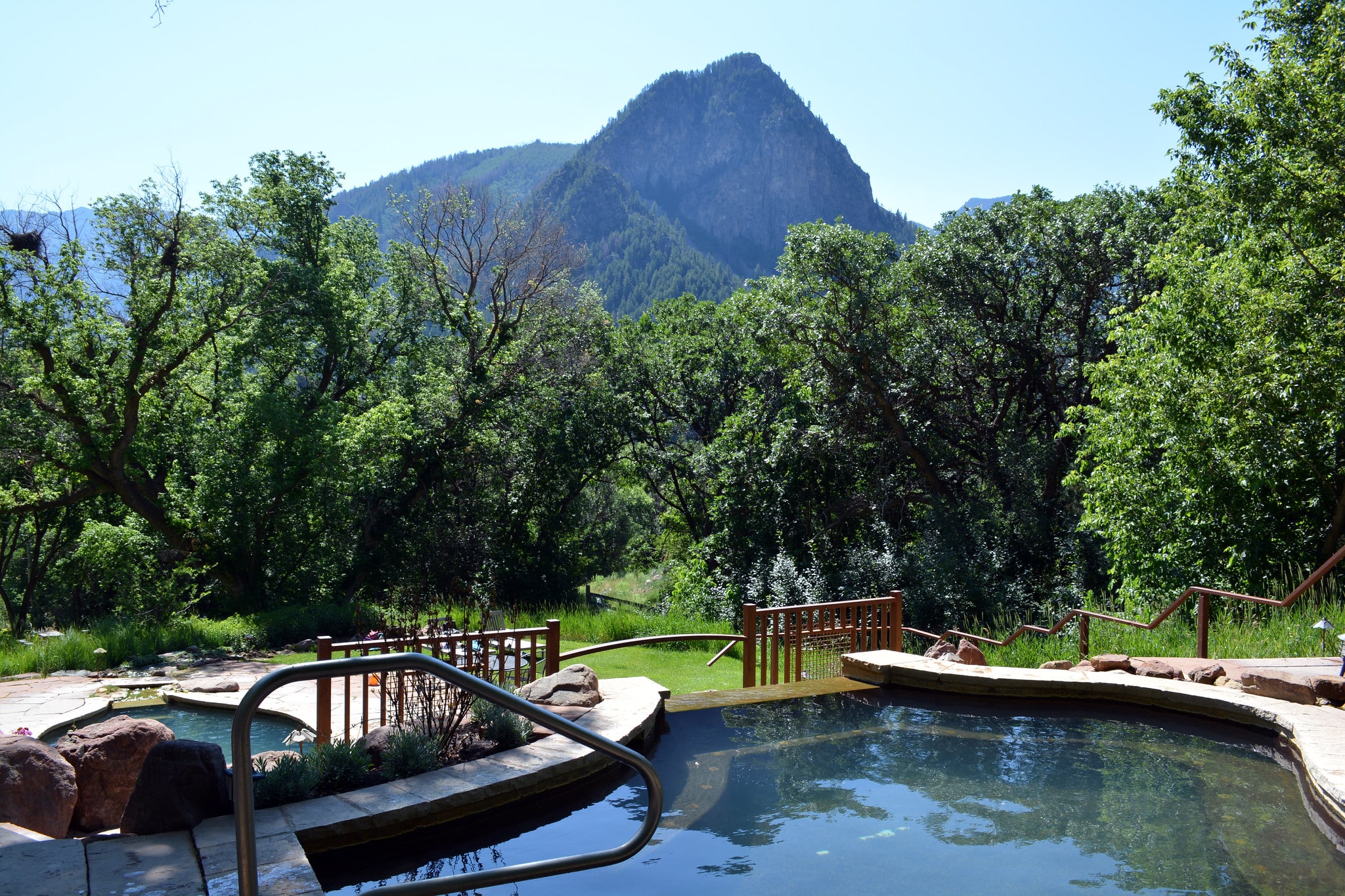 Hot Springs – If you're in the mood for the ultimate relaxation and pampering, check out the amazing natural hot springs in Redstone including Penny Hot Springs and Avalanche Hot Springs. The former is a free (but crowded) primitive hot spring on the side of CO-133. The latter is a private hot springs ranch with cabins for rent, which also allows day visitors six days per week.
Redstone Castle – Originally home to coal and steel tycoon, John Cleveland Osgood. His guests included such figures as Teddy Roosevelt, John D. Rockefeller, J.P. Morgan and Prince Leopold. Public tours are offered on most weekends throughout the year.
Recreation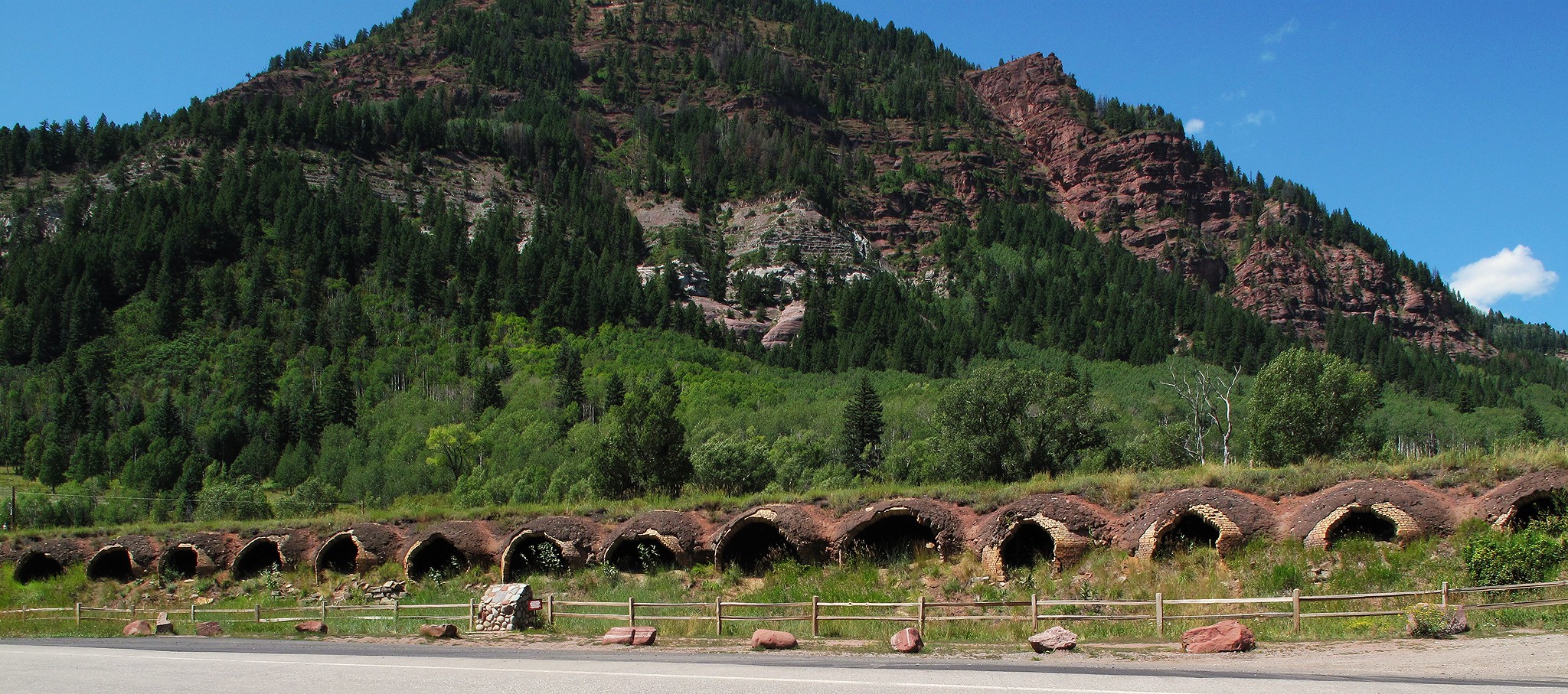 Camping –
Redstone Campground is a few miles north of town nestled in the White River National Forest. There are 37 sites suitable for most types of camping setups including tents, cars, and RVs.
Avalanche Ranch Campground is even further north and has 6 large, first-come, first-served campsites. Each site has a fire ring and picnic table.
Read about the camping near Redstone, Carbondale, and Glenwood Springs.
Fishing – Cast a line in Crystal River, the only free-flowing river in the state that is not obstructed by a dam. It is pretty easy to access the waters from CO-133 and fish for trout and whitefish.
Hiking –
Coal Basin Ranch is technically on private property, but a partnership with the owner allows visitors to access it free of charge. You'll find the trailhead near the historic coke ovens off CO-133, and there are over 5 miles of singletrack trails that loop through the area to explore on foot or on bike.
Hayes Creek Falls is not so much of a hike, but rather a scenic pull-off near the highway. A short walk leads to a 40-foot rushing waterfall that you can stand underneath if you need to cool off.
Accommodations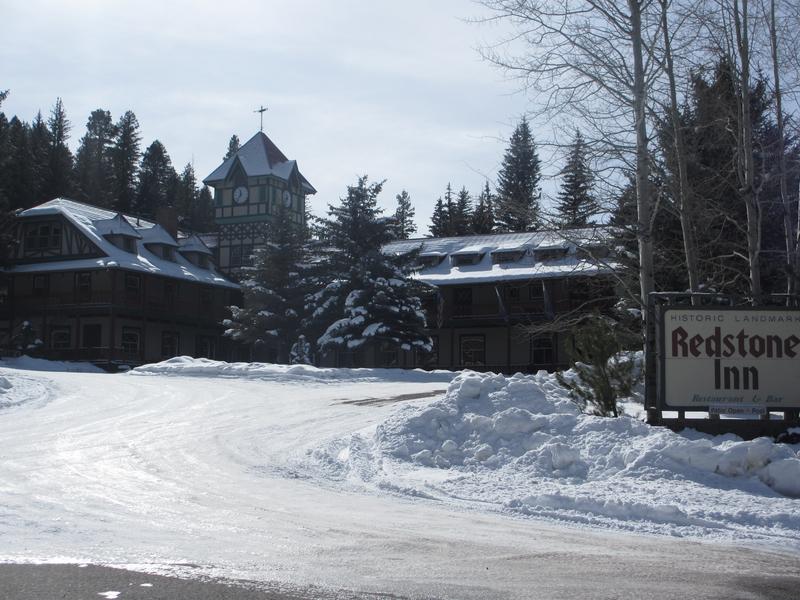 This section contains referral links. If you click through and take action, we may receive a commission, at no additional cost to you. 
Redstone Castle – In addition to both public and private guided tours, guests can stay the night. There are a variety of castle rooms and some private cabin rentals. All options are luxurious with a castle-like ambiance. From CO-133, the castle is just off the main entrance to the town.
Redstone Cliffs Lodge – Affordable, creekside accommodation within walking distance of a community park and local pizza spot. There are 12 rooms with free wifi, and a coffee machine, and some even have hot tubs to enjoy.
Redstone Inn – For a good night's rest, stay at the Redstone Inn, originally built to house the town's coal workers. The inn sits on 22 acres and offers a pool, hot tub, tennis courts, and a fine restaurant.
Read about the best hotels in Redstone and Marble.
Dining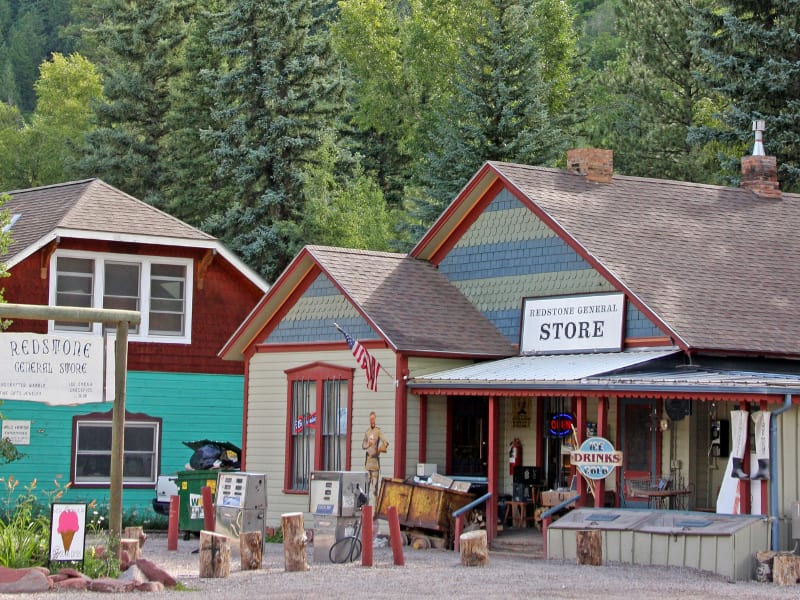 Redstone General Store – Cozy locally owned and operated cafe with hearty breakfast options, sandwiches, coffee, and more. Additionally, if you need to pick up the last few ingredients for your home-cooked meal, this small store is the perfect place to do so.
Propaganda Pie – The warm environment, delicious deep-dish pizza, and friendly service make this eatery a great spot to refuel after a day of adventuring.
Activities in Redstone
Federal Lands:
Ghost Towns:
Hot Springs:
Landmarks:
Museum:
Scenic Drives:
Ski Areas:
Towns:
Latest in Redstone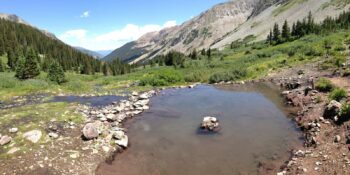 Who says you can't mix your adventures with a little rest and relaxation? To reach some…