Glenwood Hot Springs is the biggest hot springs destination in Colorado and likely has been since it opened in 1888. It's situated in the historic center of Glenwood Springs, ideally located between Aspen and Vail.
Enjoy all of the activities and breathtaking views that the area offers before relaxing in the world's largest hot springs pool. You can stay the night in one of the lodge's cozy rooms. There's also a large gym, restaurants and snack bars, and a gift shop on-site.
Natural Hot Springs Pools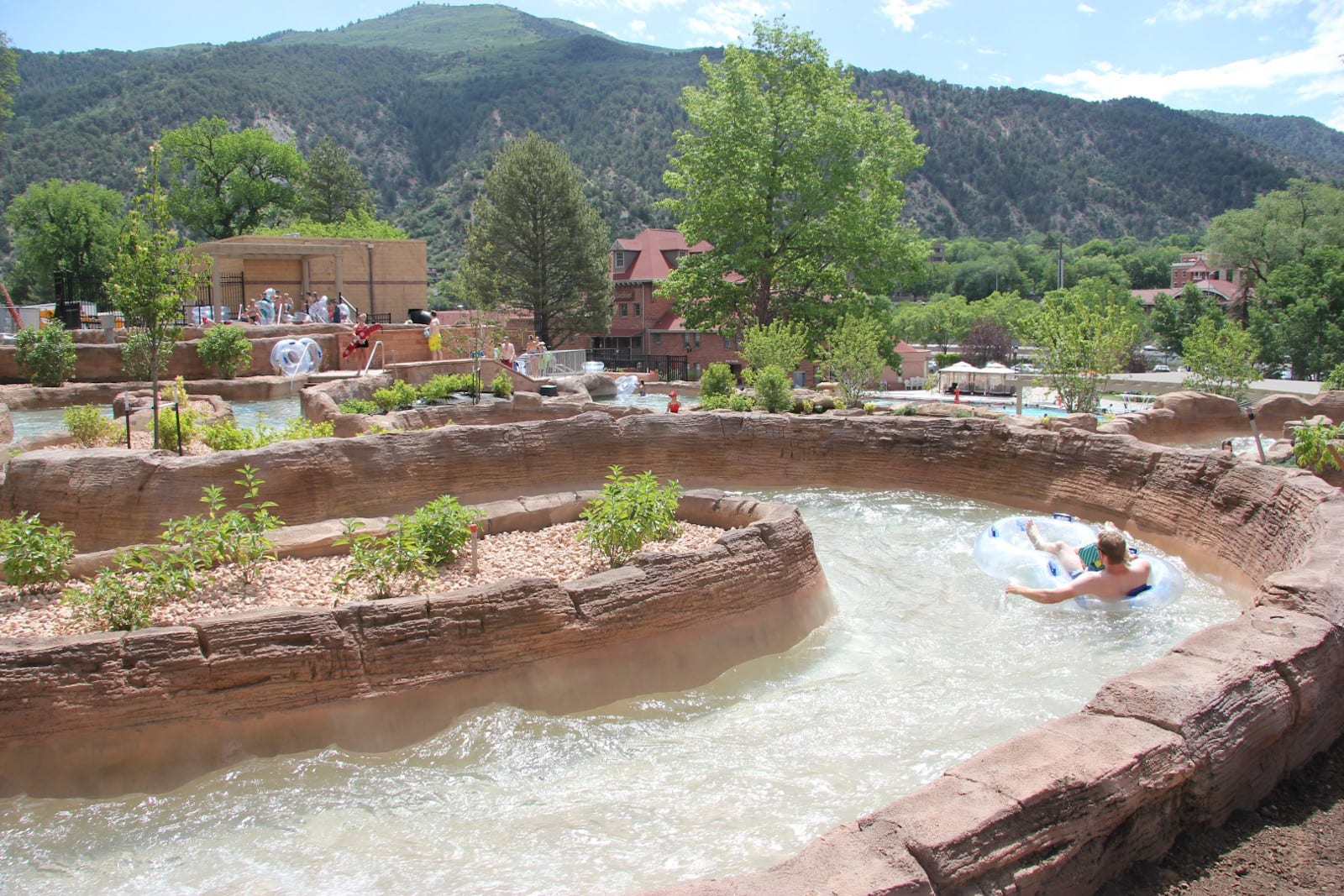 There is one giant swimming pool sectioned off for various uses, and a separate, smaller hot pool. On the one end, there are a couple of diving boards and lanes for doing laps. While the majority of the pool is simply used for floating, there are a few free chairs equipped with jets for an underwater massage. The pool area is kept at a comfortable 90° – 93°F.
At the far end of the pool is a separate hotter pool kept around 104° F. If you've had a strenuous day, this can be the perfect treatment for after-hours. On top of all this, there are some summer-only features including the Shoshone Chute slides and the Sopris Splash Zone.
Glenwood hot springs pool is filtered and purified nonstop, with a complete changeover occurring every six hours. There are 15 beneficial minerals in the water, including calcium, magnesium, zinc, and nitrogen. Benefits of soaking include increased blood circulation, toxin elimination, and natural health boosts from the absorption of minerals.
Room Types
Fall into a pillow-top bed after a long day of soaking in the natural mineral water pools to really round out your wellness experience. Unlimited access to the pools and a breakfast ticket for the poolside Grill are included for each guest. There are microwaves, mini-fridges, and in-room coffee makers to utilize as well. Glenwood offers 4 room types for travelers to choose from:
Standard Rooms – Choose between double queen beds or a single king bed configuration. This room type can sleep up to 4 people and features a picture window or private balcony to enjoy the surrounding views.
Premium Rooms – Including Deluxe Double Queen/King or Premium Deluxe Double Queen room types. These spaces are larger and include plush lounging chairs and double vanities in the bathroom. The Premium Deluxe room sleeps up to 6, while the other two options sleep 4.
Suites – Glenwood offers 3 unique suites: the Sopris Suite, the Red Mountain Suite, and the Cascade Suite. Each one features two separate rooms, either two bedrooms or a bedroom and a living area.
Connecting Rooms – Ideal for families or groups, these rooms have lockable doors that connect 2 classic or premium rooms, each with a private entrance.
Check prices and availability, or book Glenwood Hot Springs Resort
Dining and Gift Shop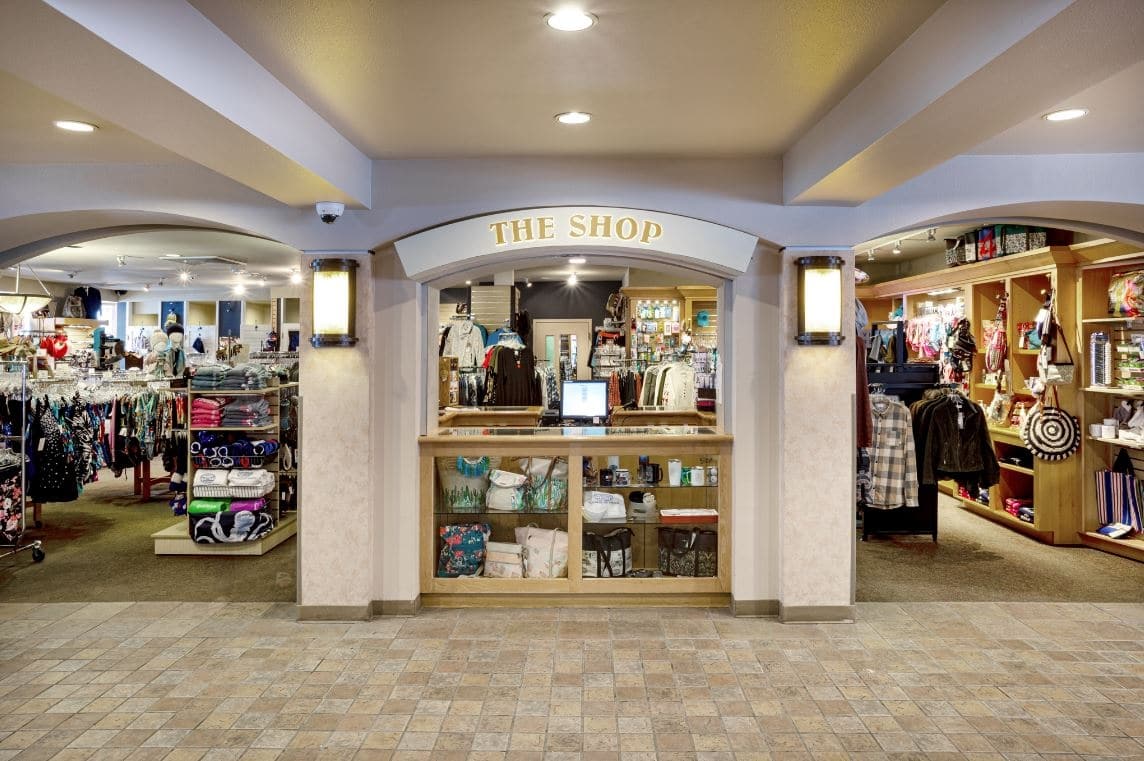 You won't have to go far to grab a bite to eat during your stay at Glenwood. There are 3 casual dining options on the property, all designed to be quick and simple so you can get back to poolside lounging.
The Grill – Offers a selection of coffees and fountain drinks, as well as meal combos with classic American eats like cheeseburgers and hot dogs.
Snack Bar – If you have a sweet tooth, this spot has you covered with soft-serve ice cream and plenty of flavor add-ins.
Red Brick Eats – Serving up a variety of pizzas and simple snacks like pretzels and nachos.
If you get to the resort and find that your toothbrush or swim trunks have been left behind, The Shop has all the essentials for a great day of hot springs soaking. Find a selection of swimwear, resort wear, travel toiletries, and souvenirs at this one-stop-shop located in the pool lobby.
Athletic Club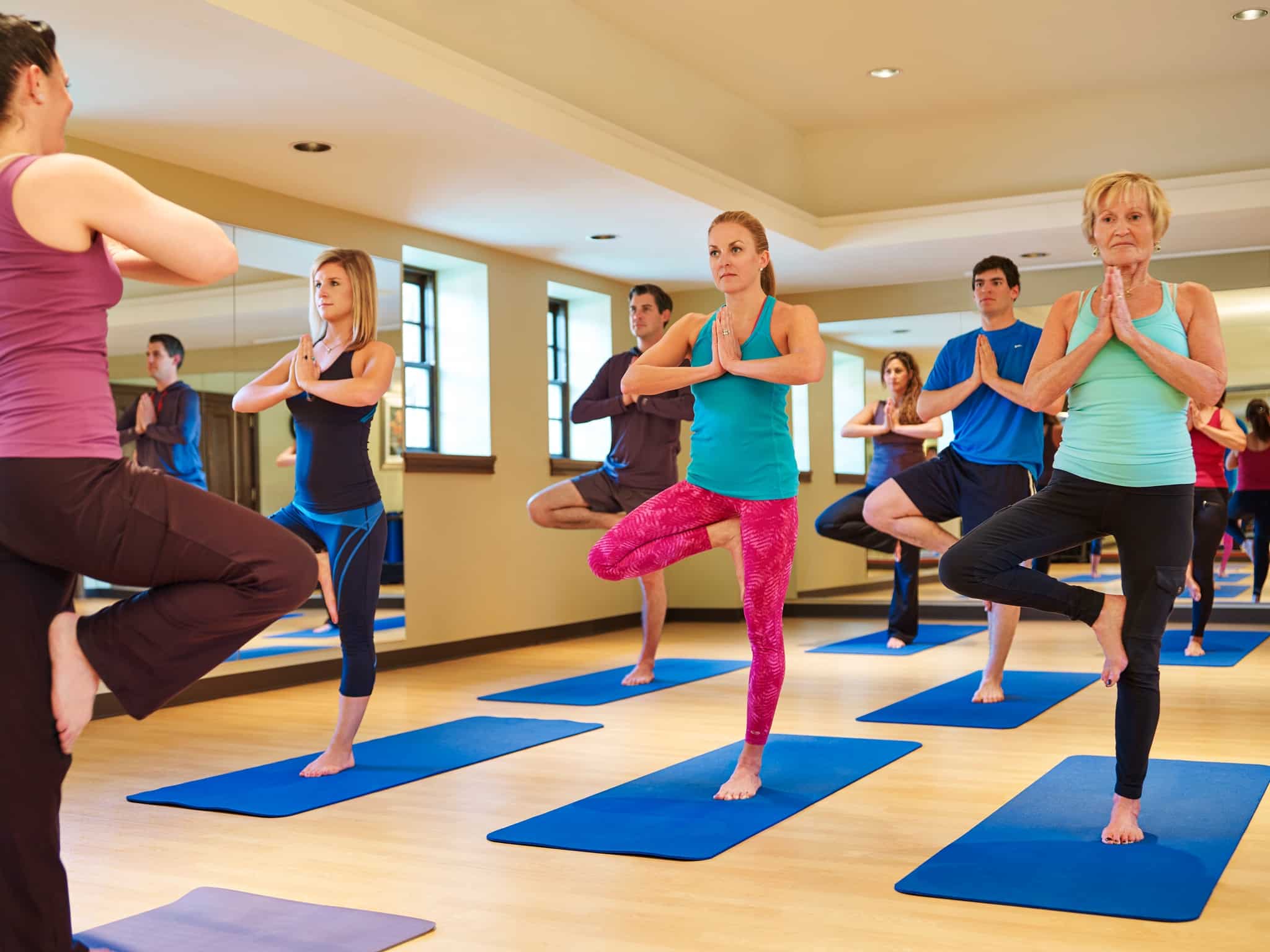 If you didn't sweat it out enough in the hot springs pools, head over to the expansive athletic club facilities. Featuring a large free weights area, 3 handball/racquetball courts, and plenty of cardio machines, it has everything you need to stay in shape. The club also offers a weekly schedule of classes including pilates, indoor cycling, swim fitness, and yoga.
Guests and non-guests alike can use the club's facilities for a fee, either on a day pass or 6 visit punch card. If you're local to Glenwood Springs and would like unlimited access, they also offer monthly memberships.
Spa Services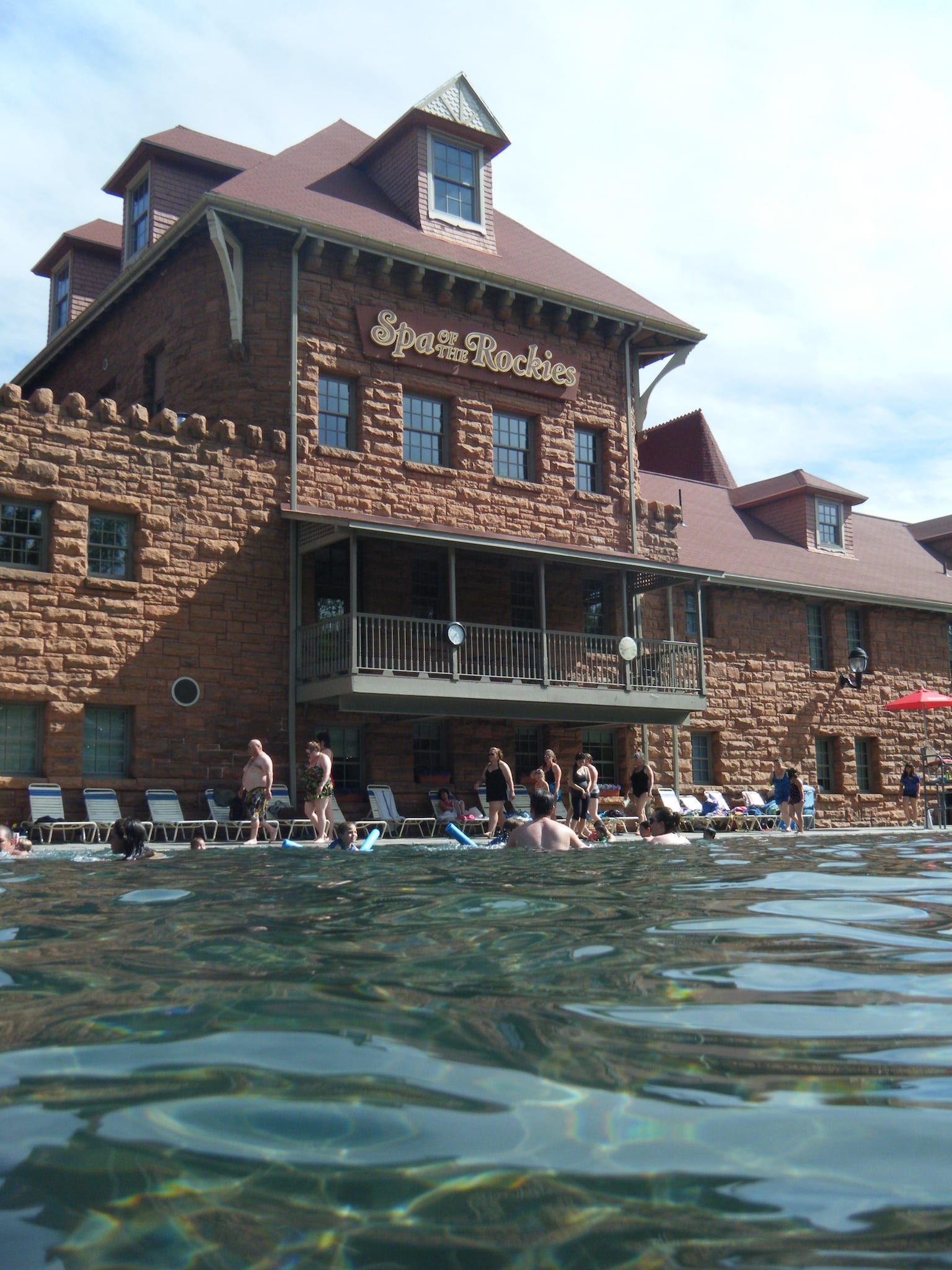 Unfortunately, the Spa of the Rockies has been closed due to COVID-19 and has no set re-opening date. They used to offer a full range of massages and body treatments, utilizing the healing effects of the mineral waters.
While in town, consider Glenwood's other hot spring resorts for your resting and relaxing.
Details
Address: 415 East 6th St, Glenwood Springs, CO 81601
Phone: 970-945-6571
Season: Year-round
Hours: Daily | 9 am – 9 pm
Swimsuit: Required
Temp: 90°-93° and 104° F
Chlorine: Yes
Website: hotspringspool.com

Latest in Glenwood Hot Springs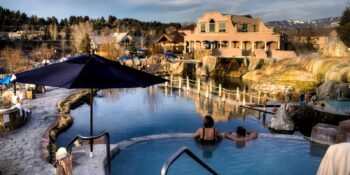 In Colorado's Rocky Mountains, hot springs go together with ski resorts like a cup of hot…