For a secluded and scenic Colorado mountain getaway check out the historic hamlets of Marble and Redstone. Resting perfectly in the beautiful Crystal River Valley, just south of Carbondale and Glenwood Springs, these tiny communities have plenty to offer the most curious of travelers.
Flanked by the distinctive red cliffs and the peaks of the Elk Mountains, Marble and Redstone not only feature an unforgettable landscape but offer visitors a unique chance to explore Colorado's past with the Coke Ovens of Redstone and the Yule Marble Quarry. Uncover a bit of history and beauty with a stay in one of the best hotels in Marble and Redstone.
This section contains referral links. If you click through and take action, we may receive a commission, at no additional cost to you. 
The Inn at Raspberry Ridge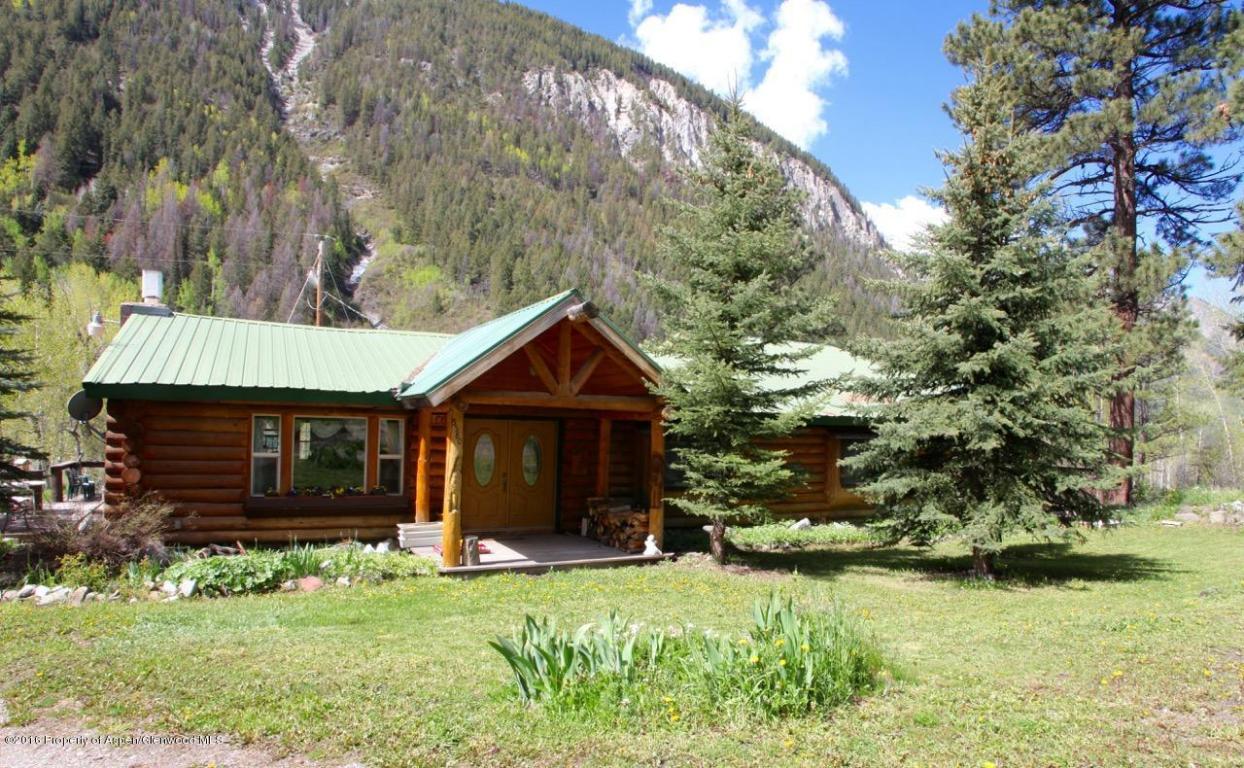 For a truly picturesque mountain escape in Colorado, book your getaway at The Inn at Raspberry Ridge in Marble. The picturesque property provides guests with scenic views outdoors and the sounds of the Crystal River nearby. Inside, guests will enjoy a secluded retreat with cozy rooms and a large common area for rest and relaxation.
Amenities:
Daily homemade breakfast
Scenic accommodations
Mountain views
Large common area with TV
Free Parking
Free Wi-Fi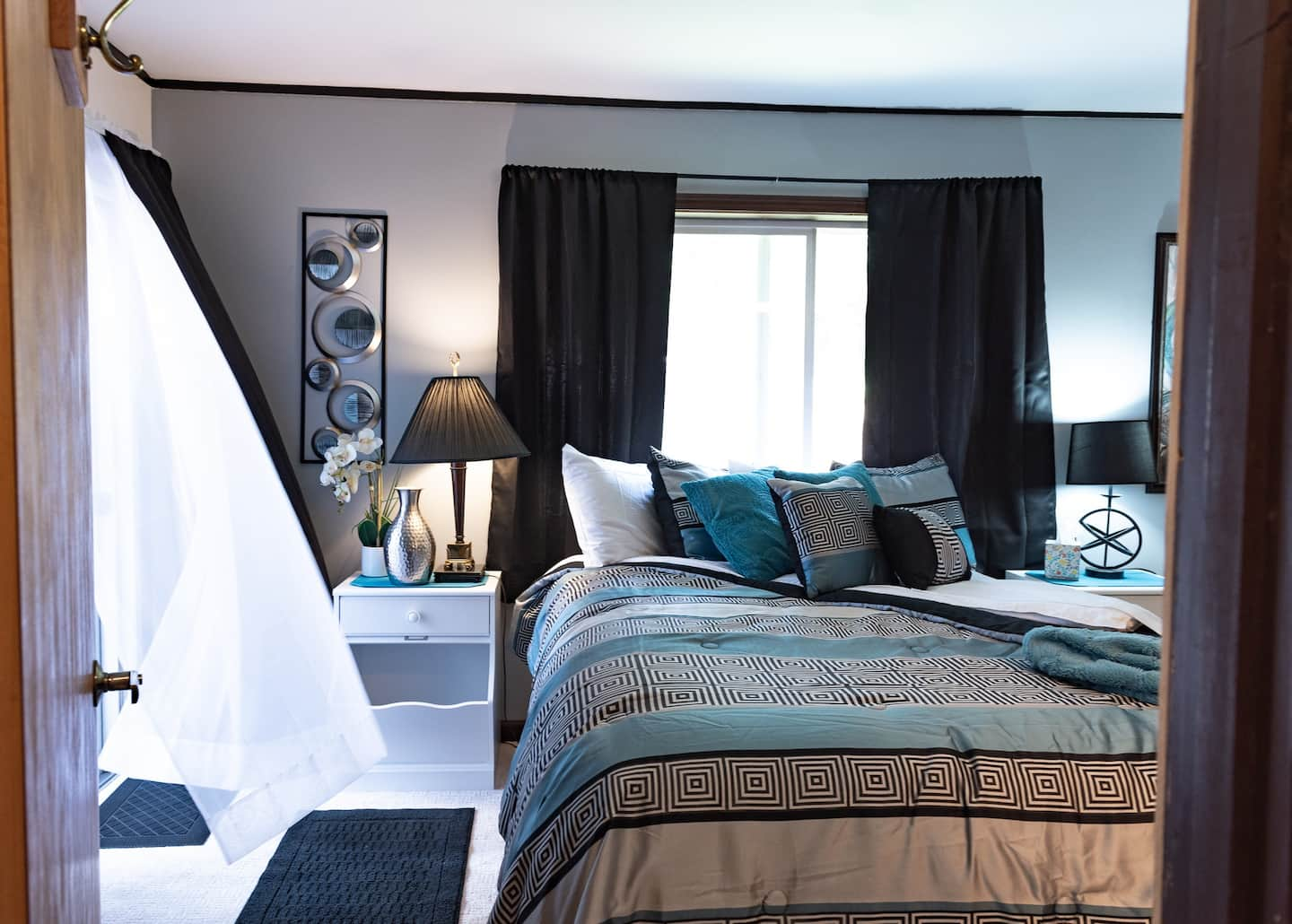 The intimate inn features five different staying options, including one Queen or King bed option, plus a separate larger suite-style cabin that sleeps up to six guests. The stand-alone cabin comes with a full kitchen and separate bedrooms, perfect for an extended-stay family vacation. Breakfast is not provided with this stay but is available upon request.
They also offer a larger single chalet cabin located off property but in the town of Marble. The two-level cabin sleeps up to eight people with a full kitchen, a full bar area, and a private deck area.
The suites at the inn are individually decorated with their own theme and offer plush bedding and towels, private baths, some with a semi-private deck, and free Wi-Fi.
Beaver Lake Lodge & Cabins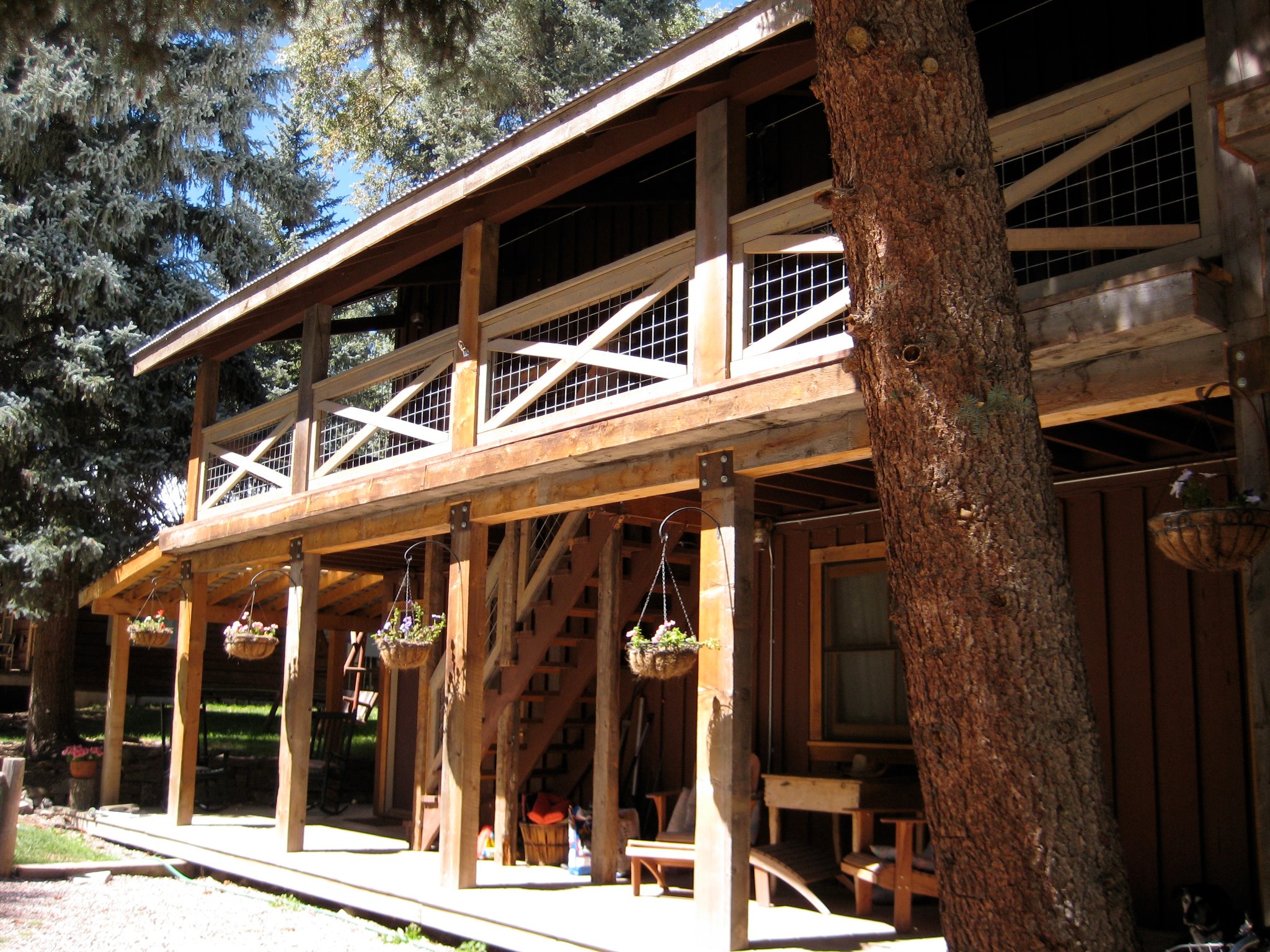 Immerse yourself in the history of Marble with a stay at the Beaver Lake Lodge & Cabins. The five cabins at this historic property were once the home to the local quarry workers over 100 years ago. While the cabins capture the spirit of the past, they have since been renovated with today's modern features. The lodge was once Marble's old schoolhouse in the late 1800s and has been renovated as well.
With its location on Beaver Lake, guests have access to a variety of outdoor activities such as canoeing, fishing, and paddleboarding. But one of its biggest draws is its nearby access to the ghost town of Crystal City where guests will find one of the most photographed places in the state, the Crystal Mill.
Amenities:
Scenic location
Historic property
Updated rooms and cabins
Free on-site parking
Free Wi-Fi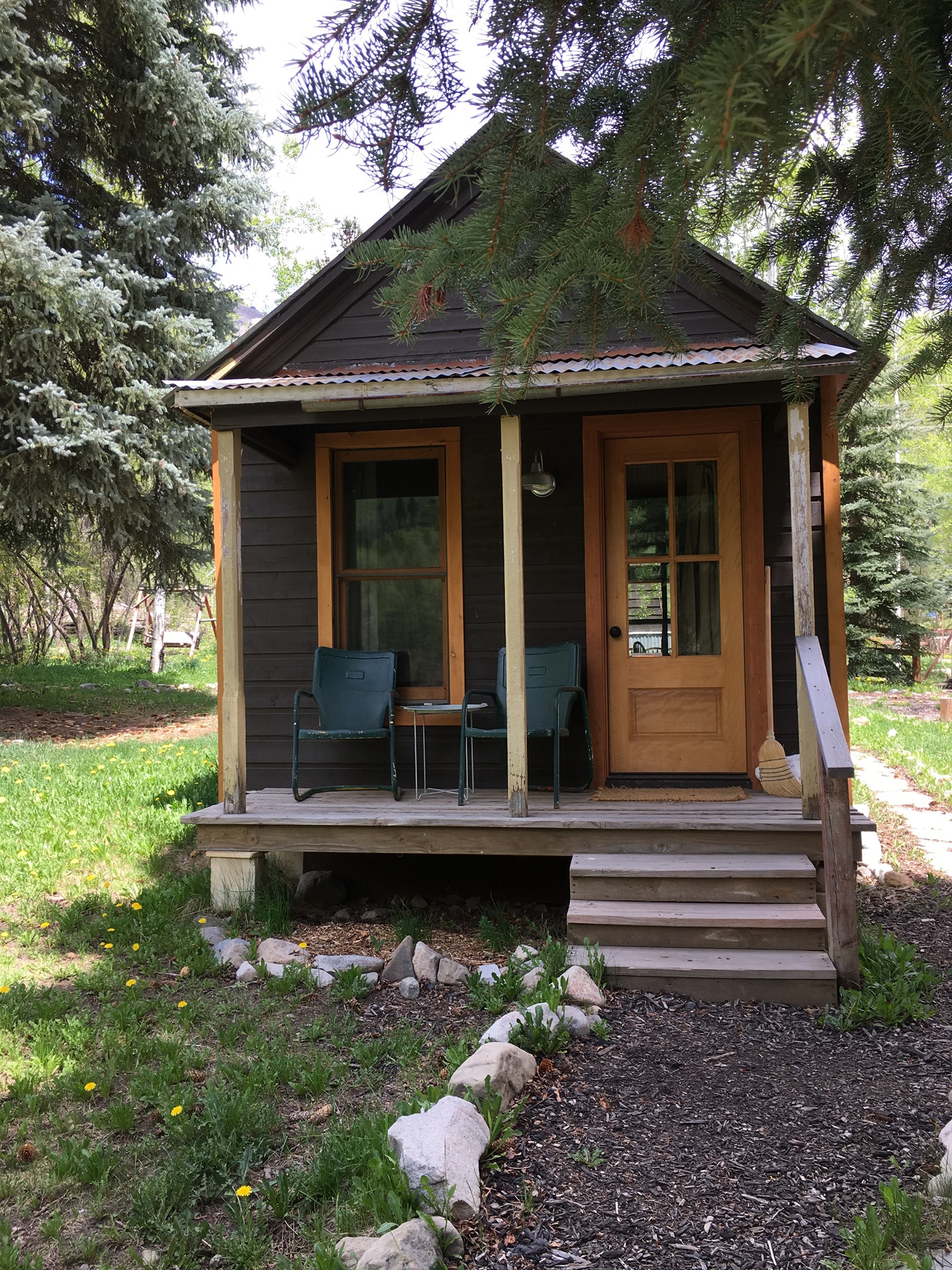 Guests can choose to stay in either the individual cabins or in one of the rooms at the lodge. Each cabin offers a unique setting but each comes with an outdoor porch with scenic views, hardwood floors, log beds, private baths, a kitchen, and a BBQ grill.
The rooms in the lodge are also newly renovated and come with either a kitchenette or full kitchen, and a private bath with shower, all complete with modern ranch-style furnishings.
201 E Silver St, Marble, CO 81623 | 970-963-2504
Check prices, availability or book Beaver Lake Lodge
Chair Mountain Ranch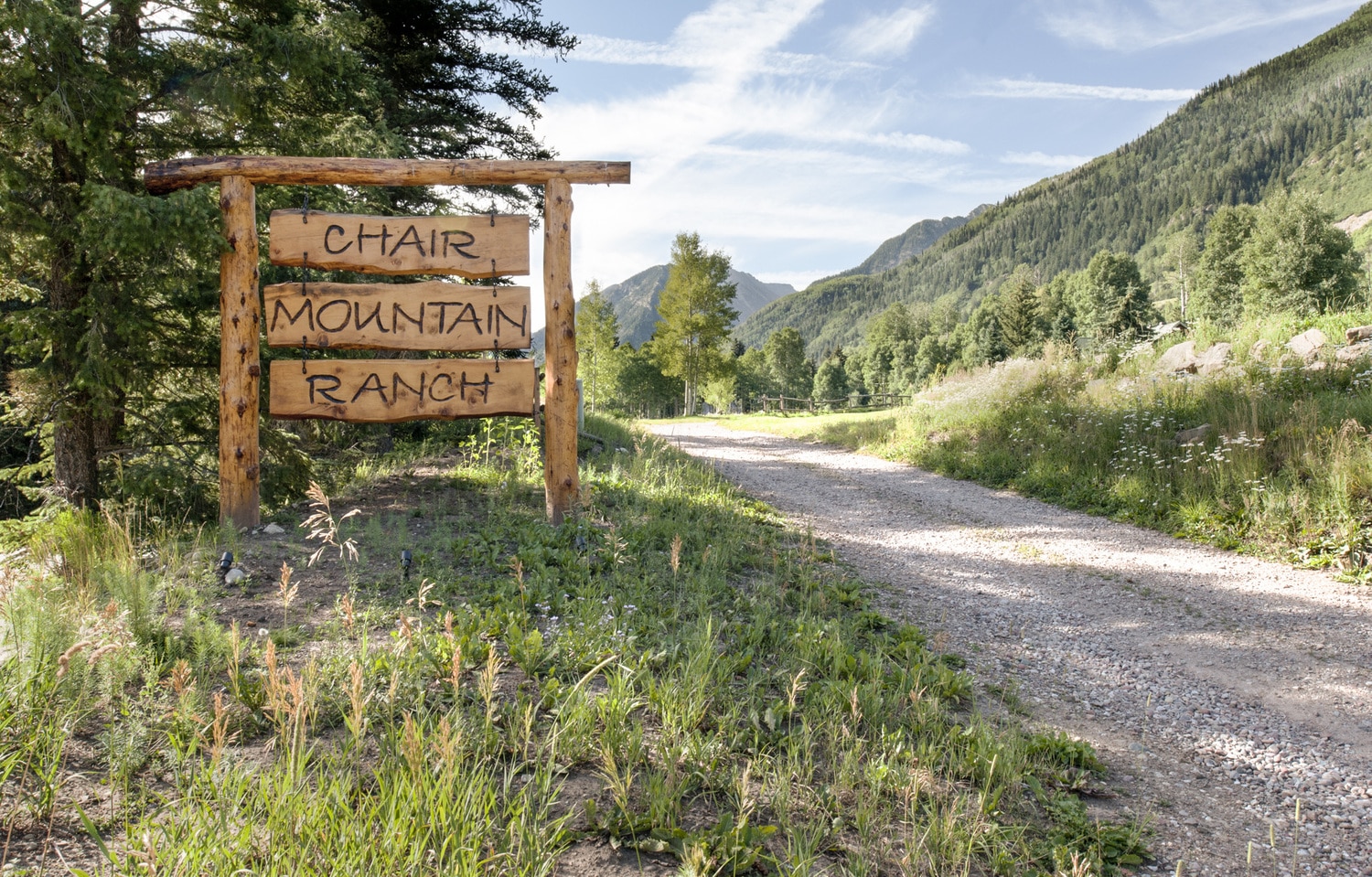 Located just outside the main part of the town, Chair Mountain Ranch is situated on eight acres in the heart of the scenic Crystal River Valley. With no cell phone service and any other distractions, it is the perfect place to focus on rest and relaxation in a picturesque mountain setting.
Amenities:
Scenic surroundings
Full kitchens
Convenient location
Pet-friendly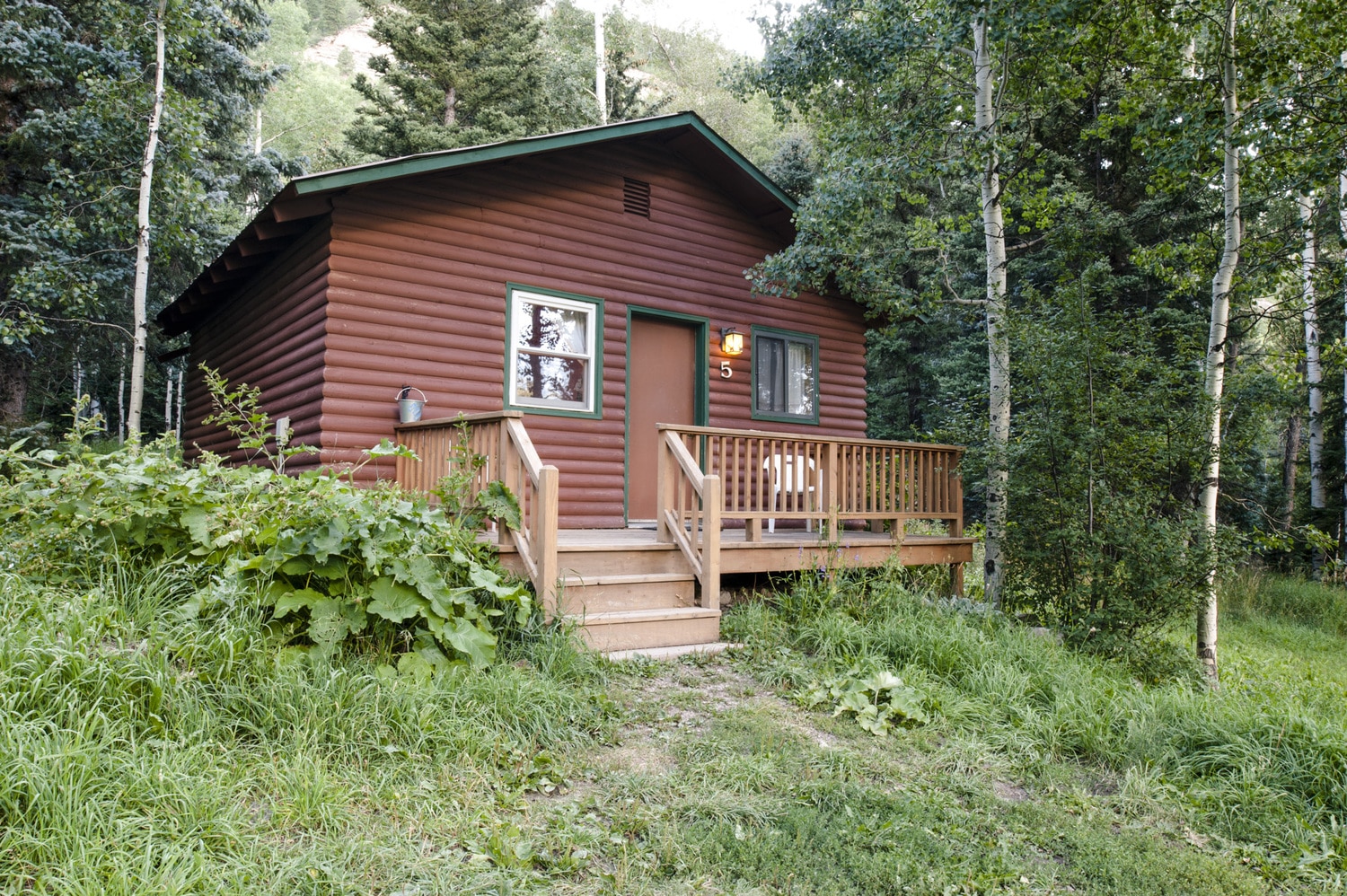 The ranch provides guests with the option of five cabins and two apartment suites. The cabins sleep up to four and feature two bedrooms, a small fully stocked kitchen, full bathrooms, and a living area. They are not equipped with TVs, Wi-Fi, or cell service but make it easy to enjoy the outdoors with the cabin's private front porch complete with seating.
The red barn house offers two larger suites, one upstairs and one downstairs. The entire house can be rented all together for larger parties. The spacious apartments feature a full kitchen, fireplace, main common, and dining area.
178 Co Rd 3, Marble, CO 81623 | 970-963-9522
Check prices, availability or book Chair Mountain Ranch
Darien Ranch Lodge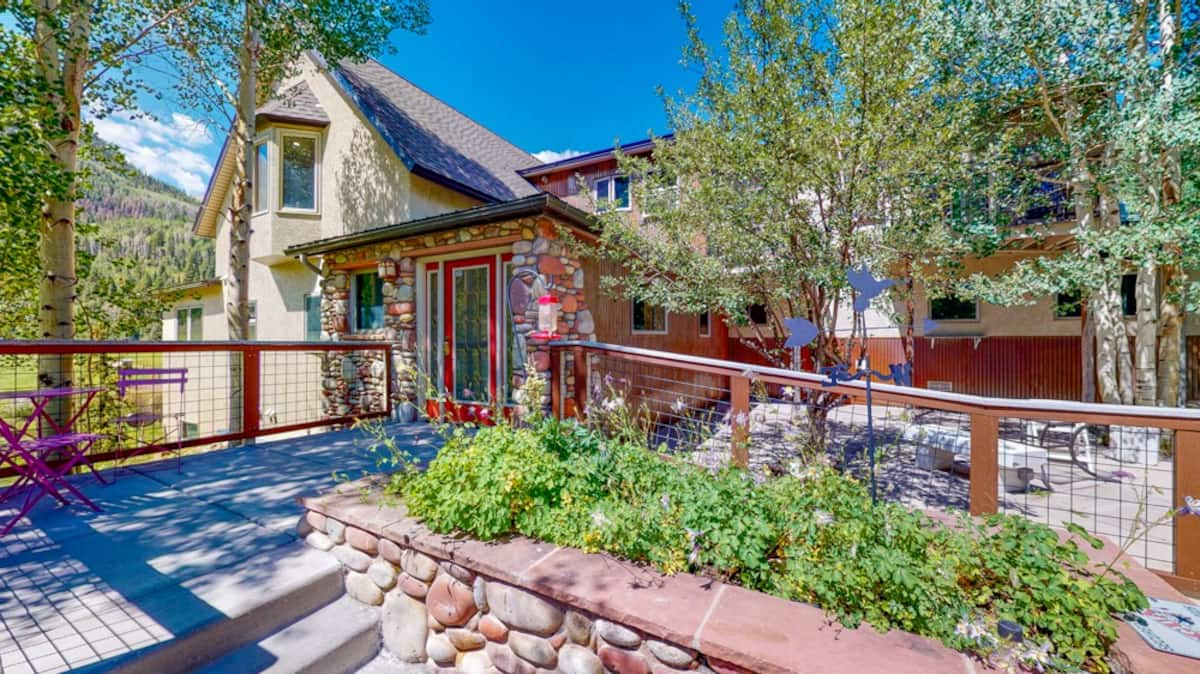 As you make your way to the town of Marble along Co Rd 3, the Darien Ranch Lodge is a place where guests can take in stunning views and the sounds of the Crystal River nearby. Guests enjoy the scenic surroundings of the ranch meadow and the Elk Mountain range along with the lodge's exceptional amenities such as the great room with fireplace, dining area, riverfront deck, and hot tub with never-ending views.
Amenities:
Scenic property
Hot tub
Common area with fireplace
Riverfront deck
Fenced yard for dogs
Pet-friendly
Helicopter landing pad
Free Wi-Fi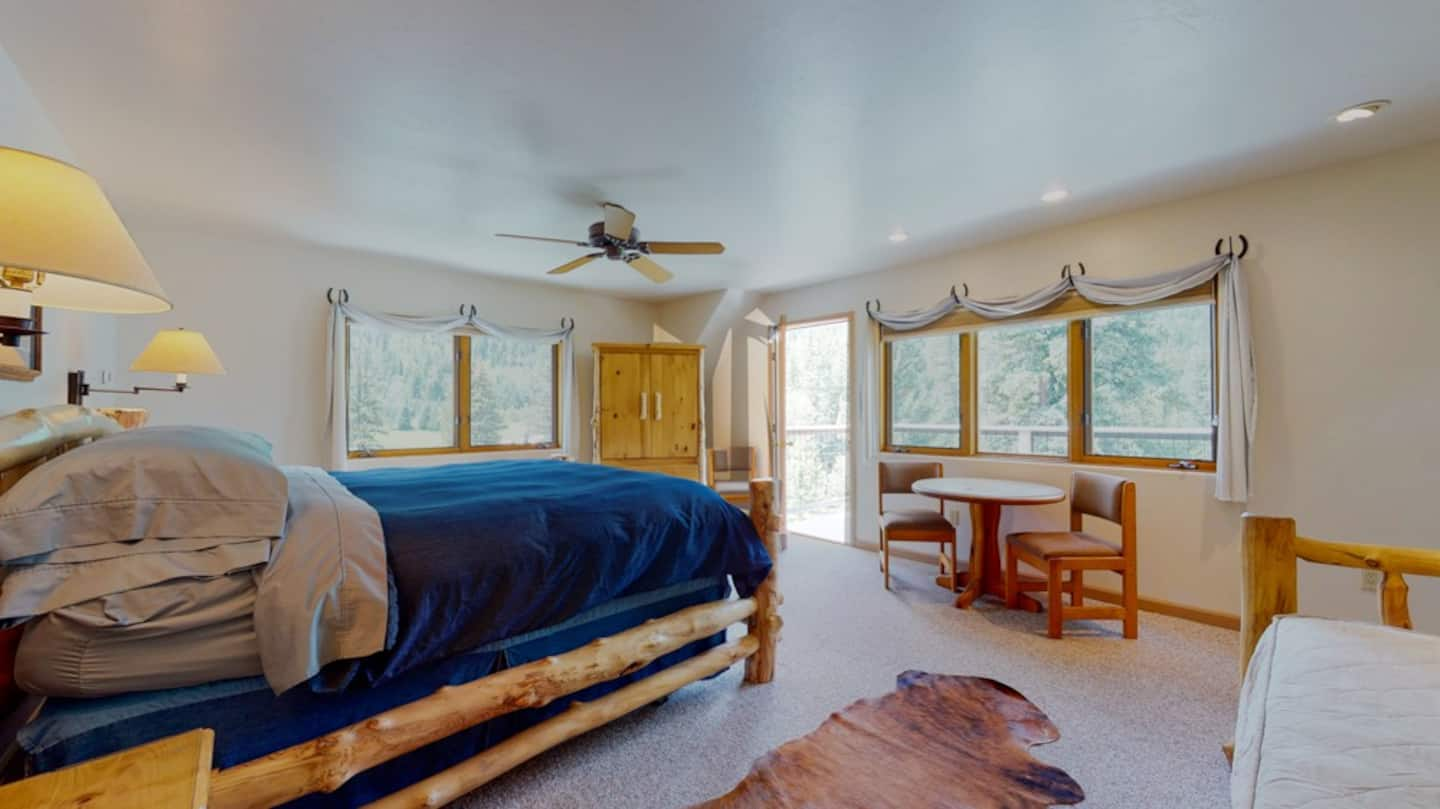 Choose from seven spacious rustic contemporary suites, either located on the lower or upper level. Most rooms feature an expansive private deck with mountain views, while all suites offer a private bath, large windows, comfortable bedding, and plenty of space for spreading out.
2880 Co Rd 3, Marble, CO 81623 | 970-963-1897
Check prices, availability or book Darien Ranch Lodge
Redstone Castle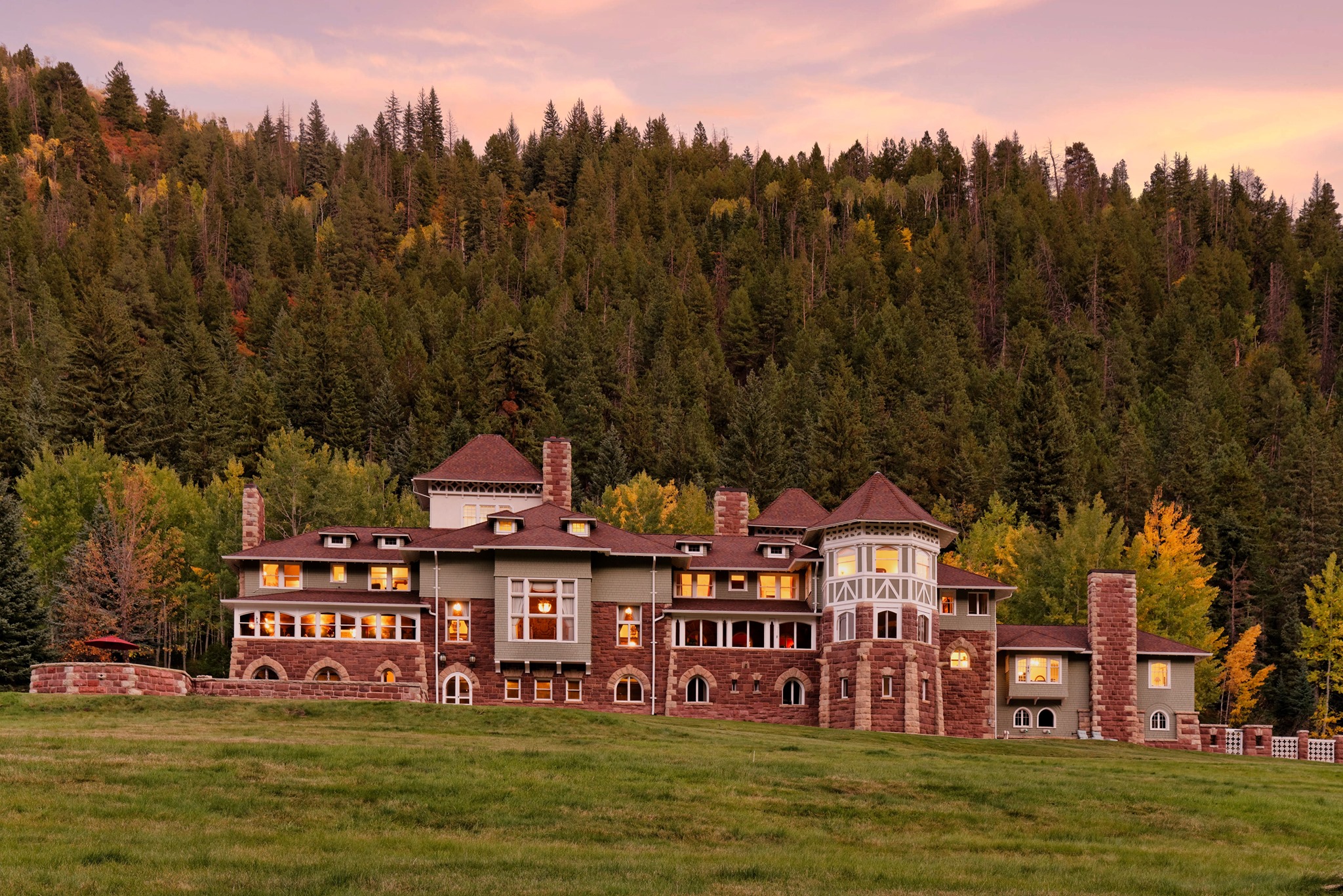 The Redstone Castle rests at the heart of the small historic town of Redstone. A truly unique stay awaits with the 1900s mansion's splendor and charm. Built to impress, it continues to do just that for travelers of today and did so many years ago with past guests such as Teddy Roosevelt and the Rockefellers.
Guests enjoy the royal treatment with a hot breakfast every morning, luxurious bedding, and access to private trails and grounds. Plus, easy access to town and scenic views of the red cliffs and the Frying Pan River nearby make this one of the premier places to stay in the area.
Plus, guests can also enjoy a private tour of the mansion and grounds to learn more about its history.
Amenities:
Historic property
Daily breakfast
Scenic surroundings
Outdoor patio and seating
Decadent dining and common areas
Free parking
Free Wi-Fi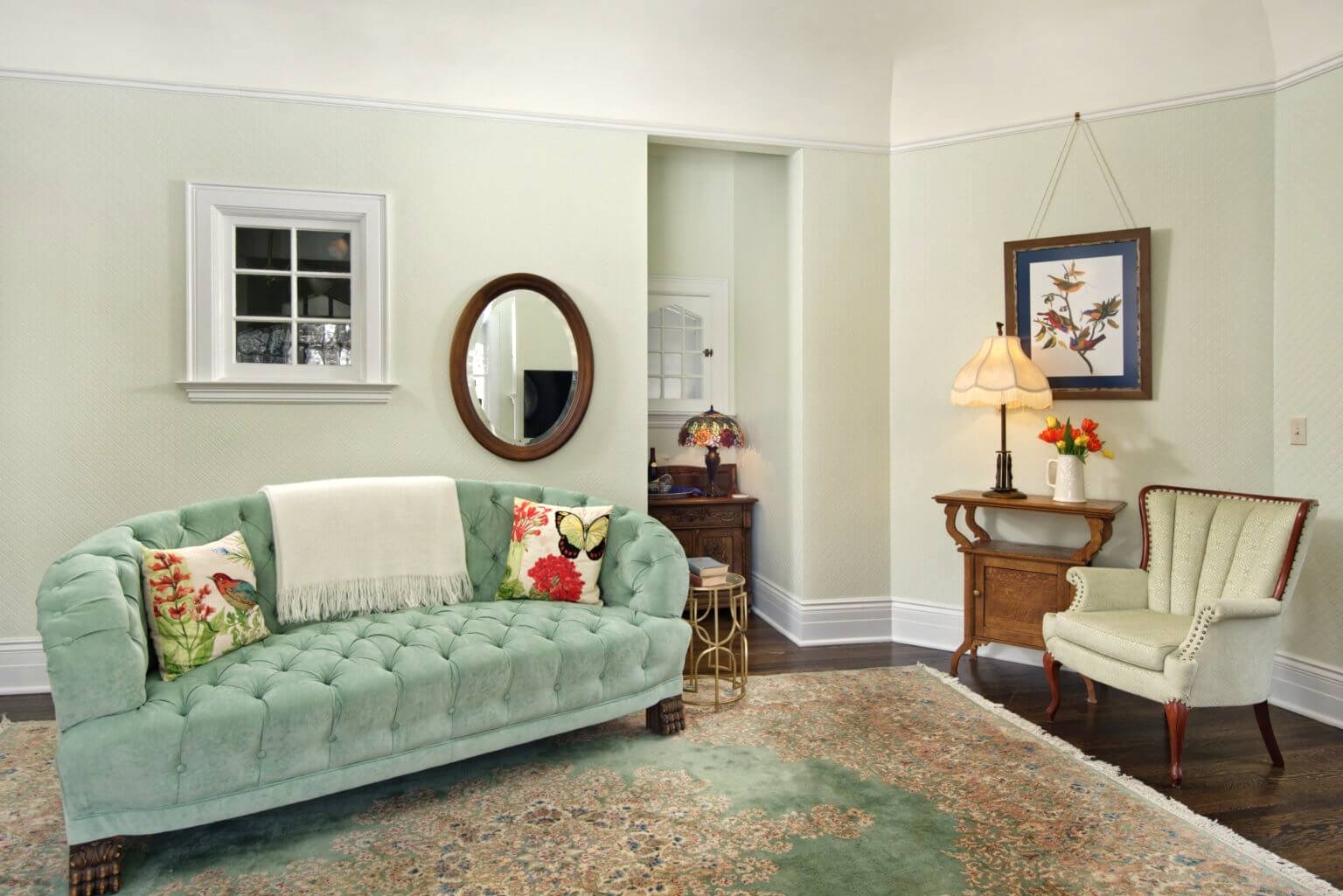 The mansion boasts nine opulent suites suited for a King and Queen. Each accommodation features its own unique details such as a hand-carved wood headboard, ornate fireplaces, claw-foot tubs, antique furnishings, and plenty of space to feel like royalty.
8 Redstone Blvd # 1, Redstone Historic District, CO 81623 | 970-963-9656
Check prices, availability or book Redstone Castle
Redstone Inn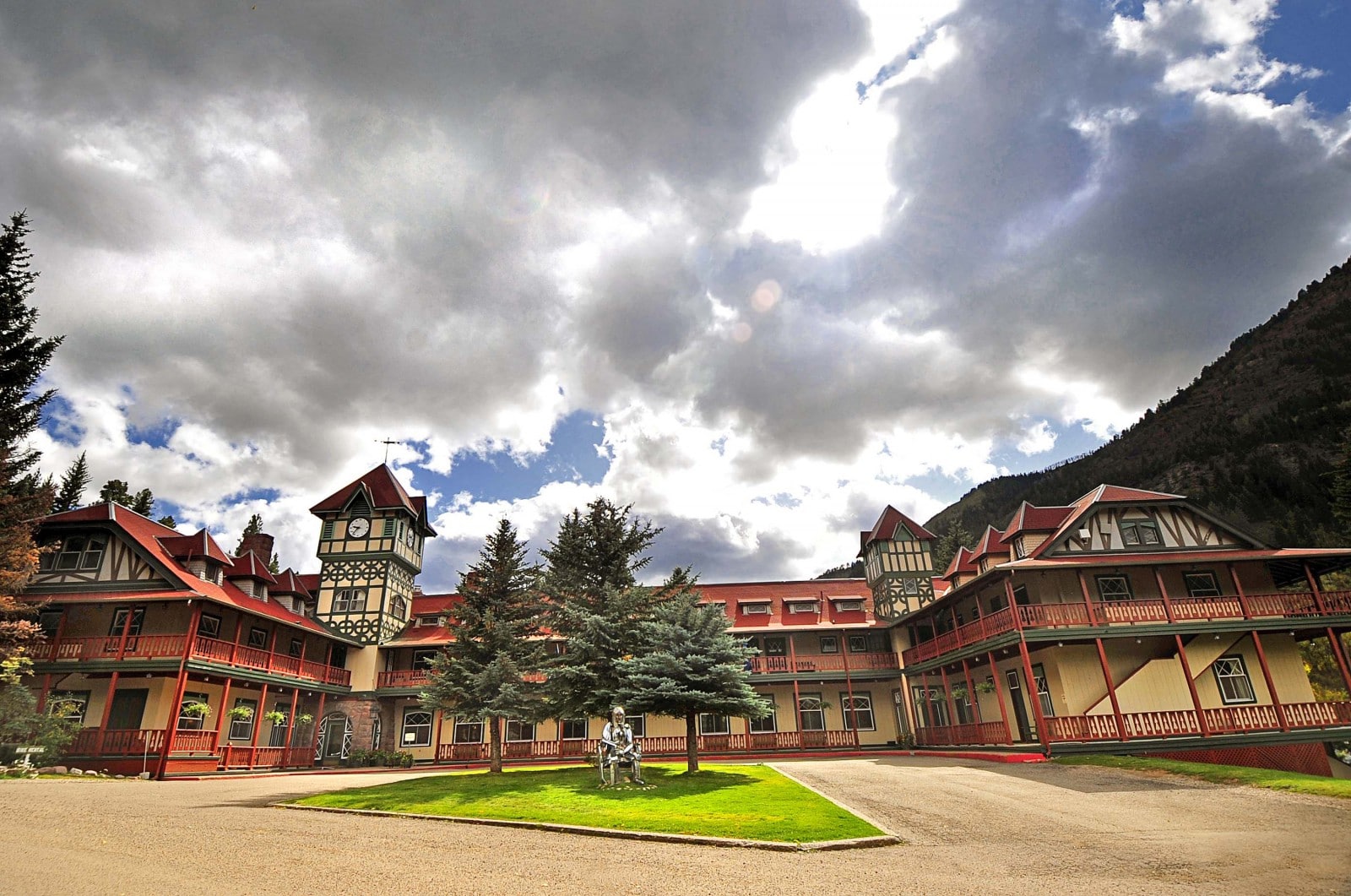 Coined the ruby of the Rockies, the Redstone Inn is a historic inn built in 19002. Part of its charm and character comes from its Tudor-style architecture with Art and Crafts style décor and furnishings. Whether you explore beyond its doors or inside its walls, you will find unparallel beauty for a unique Colorado vacation.
Located in the heart of Redstone Village, guests enjoy walking distance of the area's local restaurants and shops. But you don't have to venture too far for good food. The inn offers multiple dining options including a fine-dining restaurant and a casual bar and grill.
Amenities:
Scenic views
Historic property
Two on-site restaurants
Outdoor pool
Pet-friendly rooms
Free parking
Free Wi-Fi
The inn features eight different room styles including spacious landmark suites, dorm-style with shared bathrooms, veranda rooms, one room inside the iconic clock tower, vintage rooms, two-bedroom suites on the terrace, and a separate chalet that sleeps up to six guests.
Amenities include private decks, mountain views, cozy beds, vintage details, and spacious accommodations. While rooms have Wi-Fi it is spotty and there is no cell service.
82 Redstone Blvd, Redstone Historic District, CO 81623 | 970-963-2526
Check prices, availability or book Redstone Inn
Redstone Cliffs Lodge
Nestled on the banks of the Crystal River in the historic Redstone Village, the Redstone Cliffs Lodge offers scenic accommodations and is the perfect home base for all your outdoor exploration in the Crystal River Valley.
Come back and relax after a long day of adventures in the outdoor hot tub or sit back with a good book by the fire pit along the banks of the river. There are endless ways to relax at the Redstone Cliffs Lodge.
Amenities:
Scenic surroundings
Hot tub
Riverfront outdoor seating and fire pit
Free on-site parking
Pet-friendly rooms
Free Wi-Fi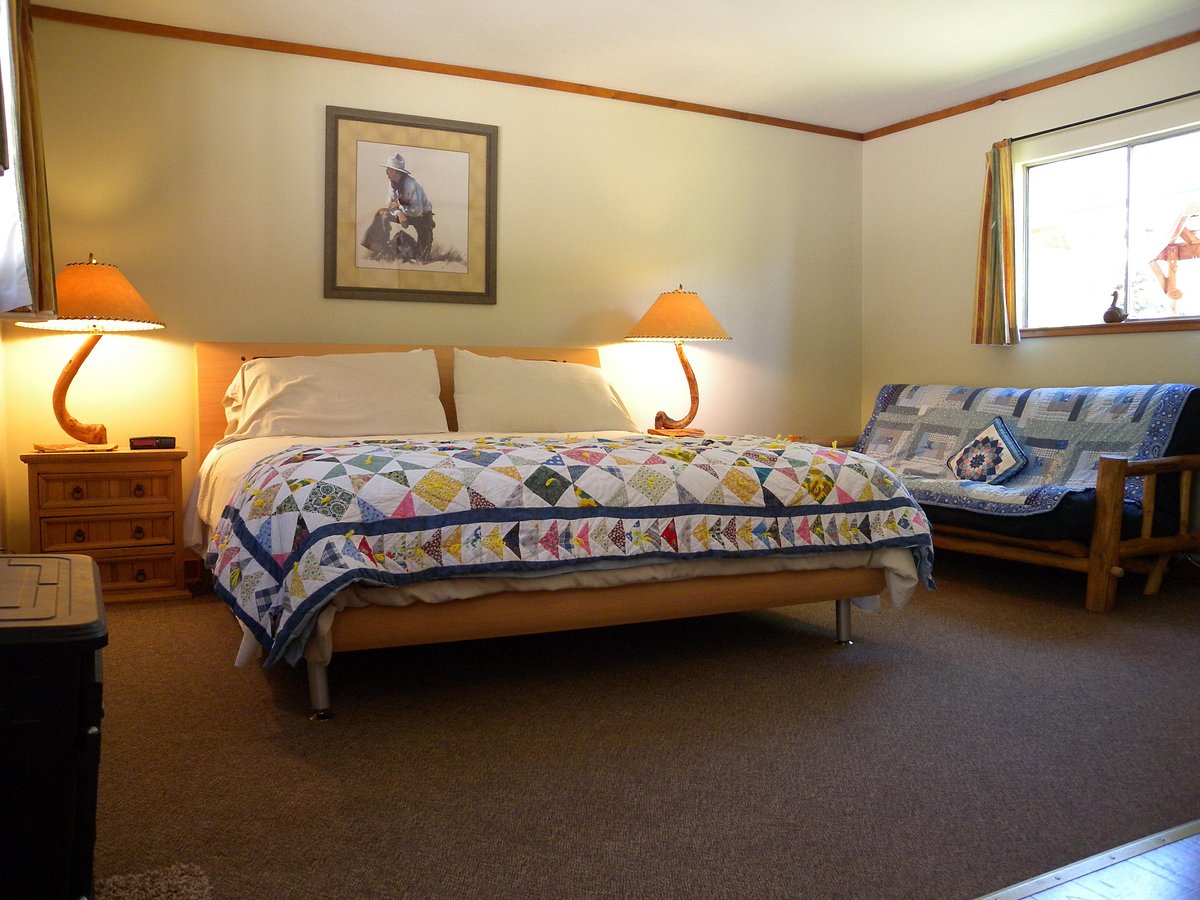 The unique rooms feature a rustic mountain style, local artwork, handcrafted furniture, and comfortable beds with plush-down duvets. Guests will enjoy mountain and river views, accented by tge changing of the seasons just outside their front door.
King or Queen bed options are available with a separate living area and a kitchenette for convenience. Some suites feature a patio door to the back garden and direct access to the river and hot tub. Book a long weekend stay for discounted rates.
433 Redstone Blvd, Redstone Historic District, CO 81623 | 970-963-2691
Check prices, availability or book Redstone Cliffs Lodge
Crystal Dreams Bed & Breakfast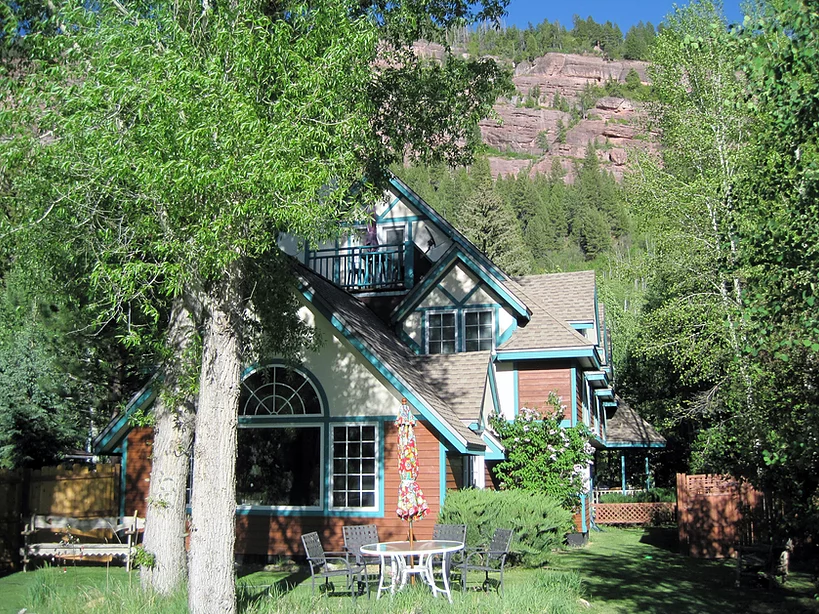 The Crystal Dreams Bed and Breakfast is a romantic country Victorian home set against the beautiful red cliffs and the Crystal River that make up the town of Redstone. Come here to refresh and rejuvenate with the sounds of nature right outside your door.
Plus, be sure to book a spa appointment at their boutique spa, La Belle Femme. But no day is complete without their gourmet breakfast served every morning.
Amenities:
Scenic surroundings
Daily breakfast
On-site boutique spa
Free on-site parking
Pet-friendly
Free Wi-Fi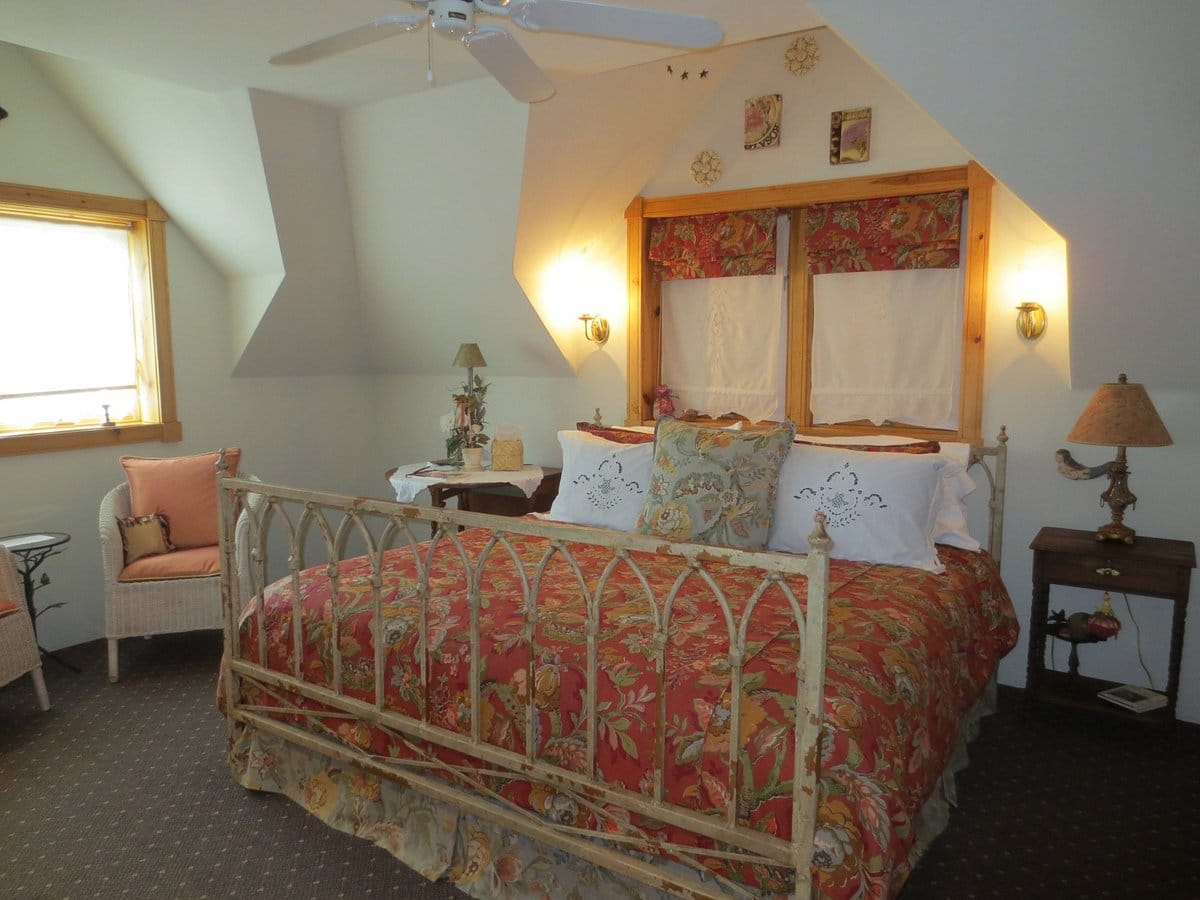 Quaint and cozy are the best way to describe the accommodations. The intimate bed and breakfast hosts two rooms on the second floor of the Victorian home.
The Moon River room sleeps up to two guests with a King-size bed, a private bath, and views of the river below. The Mt. Casa room sleeps up to three guests with a Queen-size bed and an additional twin bed and a private bath.
0475 Redstone Blvd, Carbondale, CO 81623 | 970-963-8240
Check prices, availability or book Crystal Dreams B&B
Plan a relaxing weekend getaway in the heart of the Crystal River Valley with these top hotels in Marble and Redstone!