It's safe to assume that everyone reading this is aware of how dire the wildfire situation has become not just in Colorado, but the entire American West. In this guide, we're sharing important information about fire ban restrictions in the Centennial State, including all the stages, rules and details.
Familiarizing yourself with the state's fire restrictions is a good idea for any outdoorsy person. Whether you're planning a camping trip in the high country or want to know how serious wildfire conditions are and which fire-related activities are permitted where you live, it's good idea to check on the ever-changing local fire restrictions.
How to stay up to date on current fire restrictions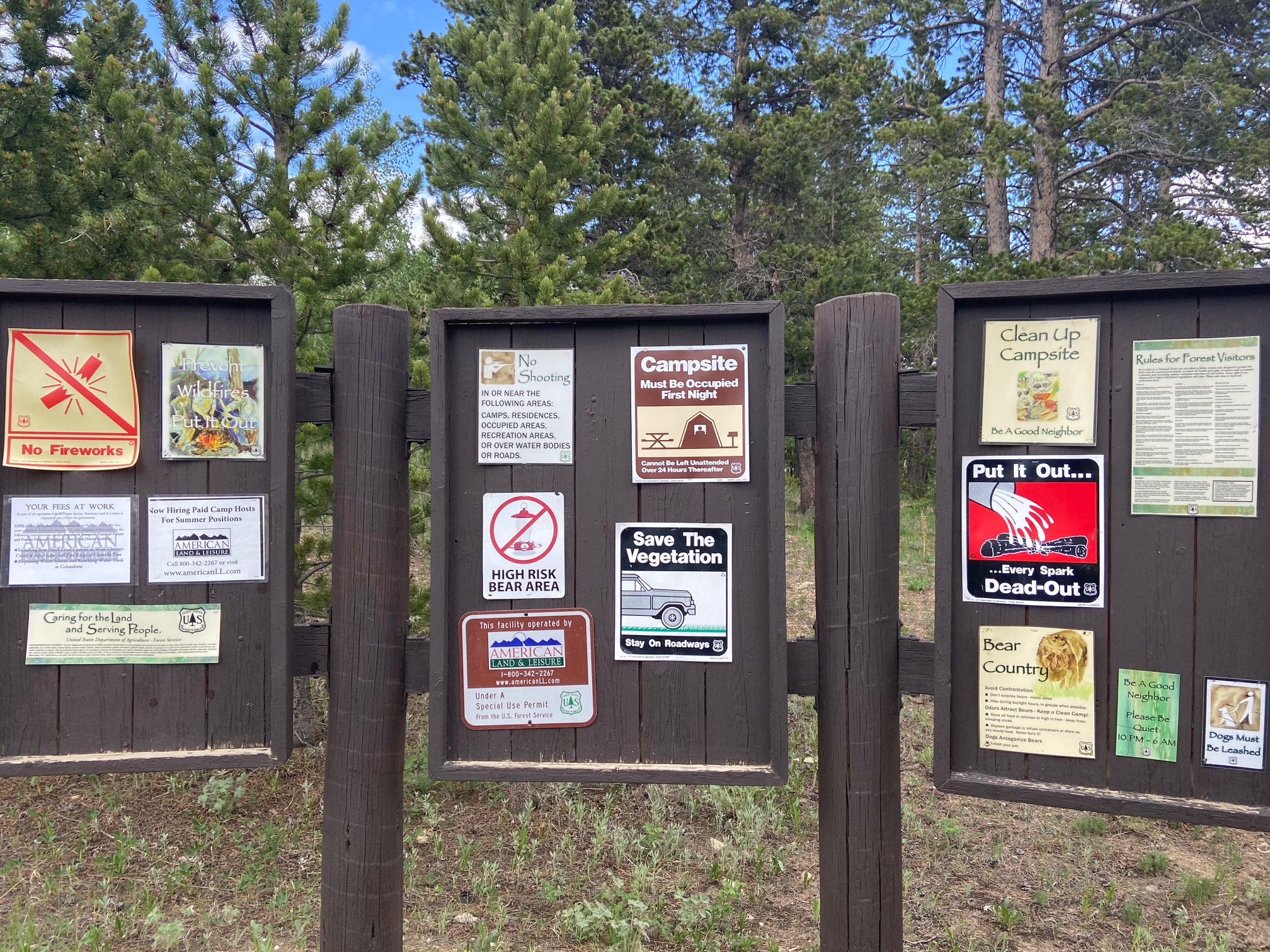 According to Colorado's Division of Homeland Security & Emergency Management, information about fire bans and restrictions changes rapidly in order to keep up with local conditions in real time. The agency's website says that the most current information can and should be obtained from your local county sheriff or the forest service.
Calling the local county sheriff or forest service office of the location you're planning on visiting is the best way to obtain current information about current fire restrictions in the state. But it should be noted that it's always best to err on the side of caution when it comes to campfires in Colorado.
If you're unsure for some reason whether fires are permitted in the location you're visiting, it's best to assume they're not allowed. Also, restrictions don't just apply to campfires, but include different activities that carry the potential to inadvertently spark fires, including smoking, chainsaw use and target shooting.
Stage 1 and 2 fire restrictions in Colorado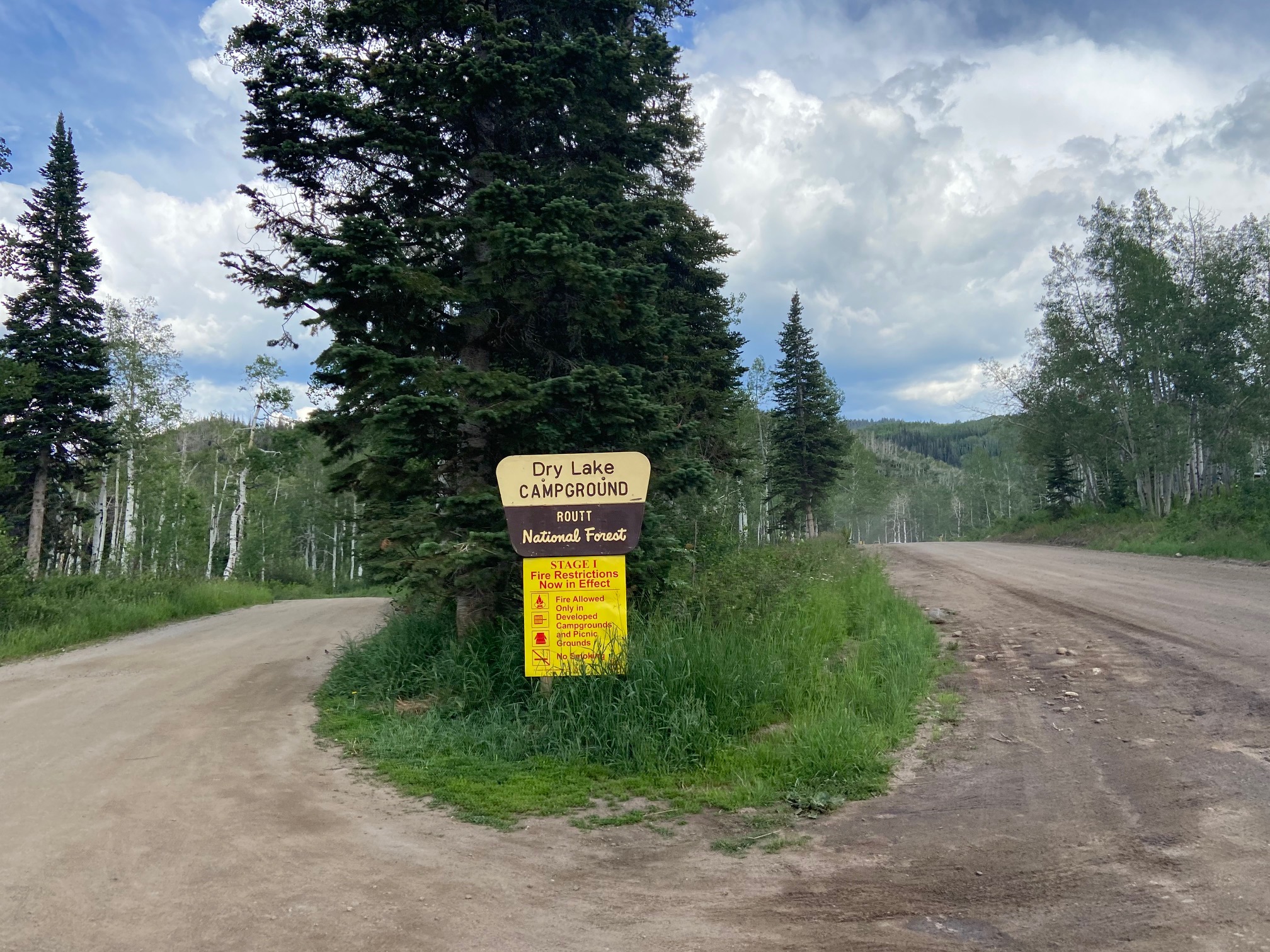 Colorado's Stage 1 and 2 fire restrictions include different levels of restrictions, with the second stage including a complete ban on campfires and other activities.
Stage 1
Restrictions under Stage 1 prohibit starting fires outside of established campgrounds in metal or concrete fire pits, or grates installed at campgrounds and picnic areas. It is not legal to start campfires on dispersed camping trips under Stage 1 restrictions.
Chainsaw use is only permitted if the machine has a spark arrestor installed as long as a fire extinguisher and a shovel on hand. Under Stage 1 restrictions, smoking is banned outside of enclosed cars or structures, developed recreational sites, or in barren places that are cleared of all flammable materials and at least three feet in diameter.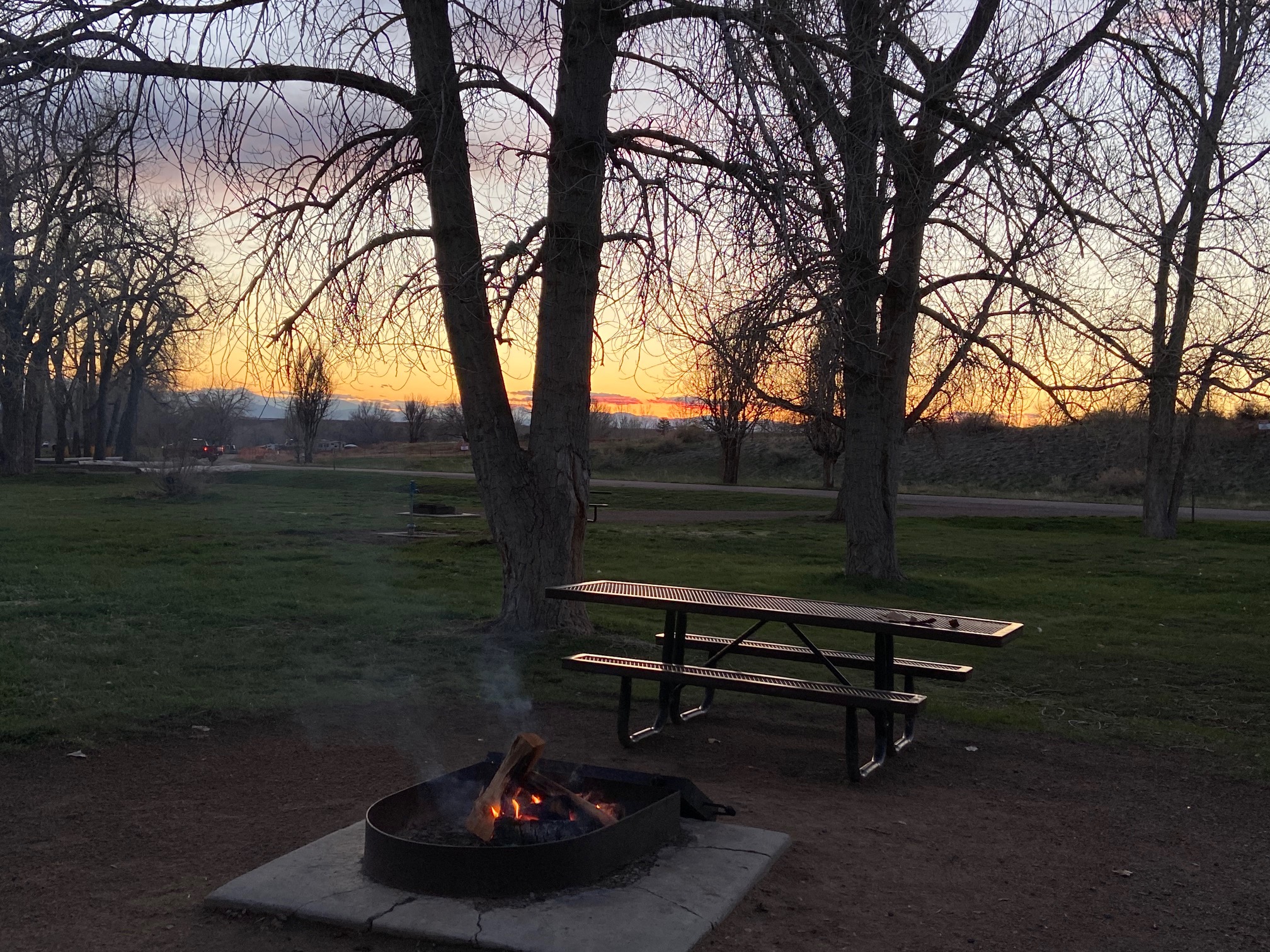 Welding, blasting, or operating a blow torch is prohibited under Stage 1 outside of cleared areas ten feet in diameter. Those engaged in these activities must have a fire extinguisher on hand to be in compliance. Most fireworks are always banned in Colorado, but under Stage 1 fire restrictions, explosives of any kind are also prohibited, included fuses, blasting caps, rockets, exploding targets, tracers, and incendiary ammunition.
Some counties prohibit firing guns under this stage of restrictions, so it's best to call and ask ahead of time if you plan on target shooting outdoors. Violating Stage 1 restrictions comes with some serious consequences, including a potential $5,000 fine and up to six months in jail.
Stage 2
Stage 2 fire restrictions are a total ban of outdoor fires and other activities in Colorado. The following activities and items are prohibited under these restrictions:
Fires, bonfires, operating chainsaws, charcoal grills, chimnea portable outdoor fireplaces, fire pits, fireworks, shooting, sky lanterns, tiki torches, burning trash, welding, and torches. Some of the items on this list are prohibited even at private residences during Stage 2 fire restrictions, so it's best to research local guidelines to ensure you're in compliance.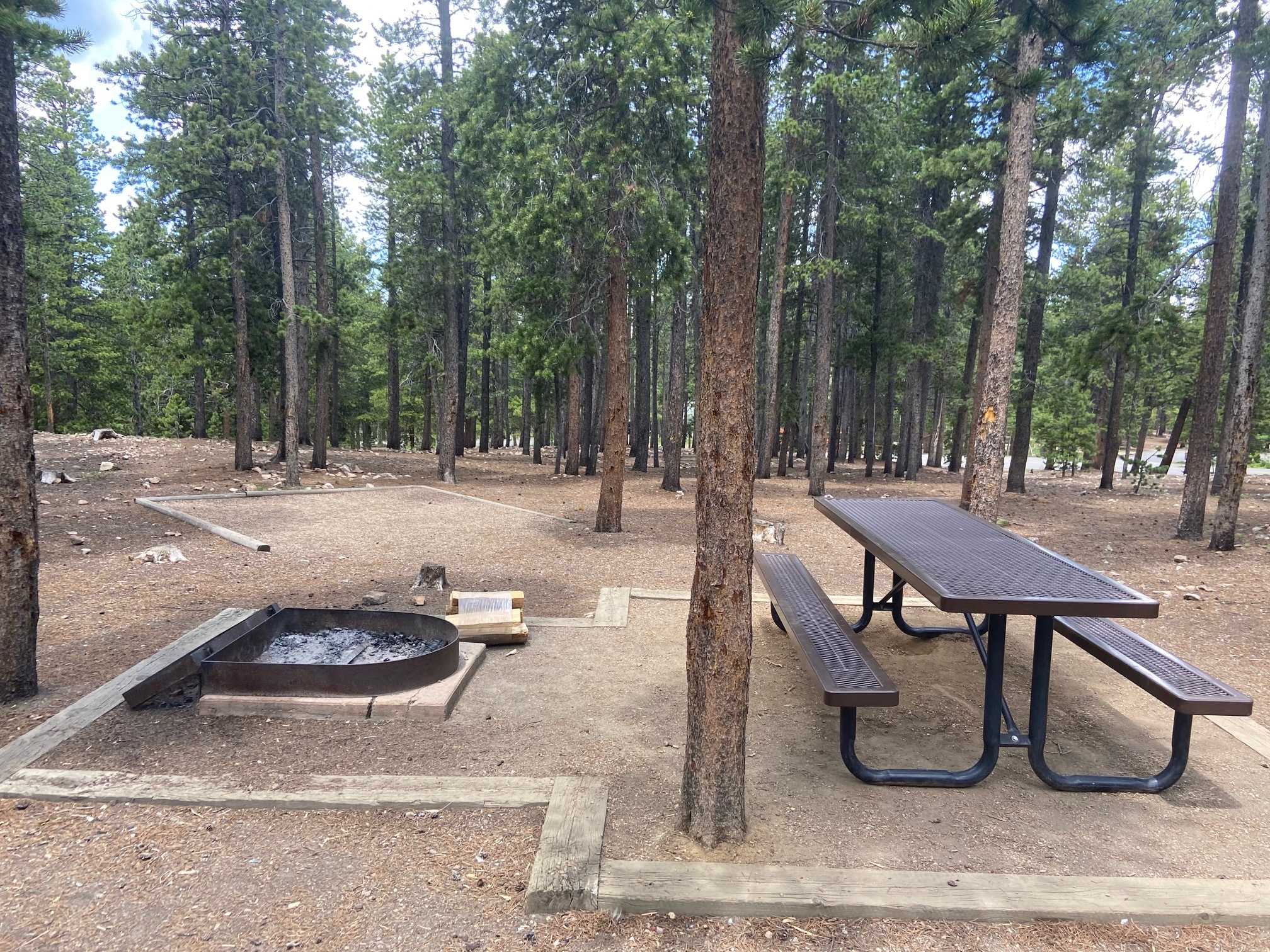 Liquid-fueled and gas-fueled devices are typically permitted under Stage 2 restrictions, but it's best to check local regulations before use. This would include portable propane fit pits that are permitted as a legal alternative to wood fires.
To sum up the most relevant campfire ban details:
Stage 1 – Official campgrounds designated fire ring – Yes, fires still permitted; Dispersed camping rock fire ring = No, not permitted; Portable propane fire ring = Yes, bring your own
Stage 2 – Campgrounds designated fire ring – No, not permitted; Dispersed camping fire ring = No, not permitted. Portable propane fire ring = Most likely yes, still permitted, bring your own
Wildfire prevention
Fire safety is crucial in Colorado even when restrictions aren't in place. Campfires should stay small and manageable, and you should never leave a fire unattended under any circumstance. If possible, always try to build fires in existing pits.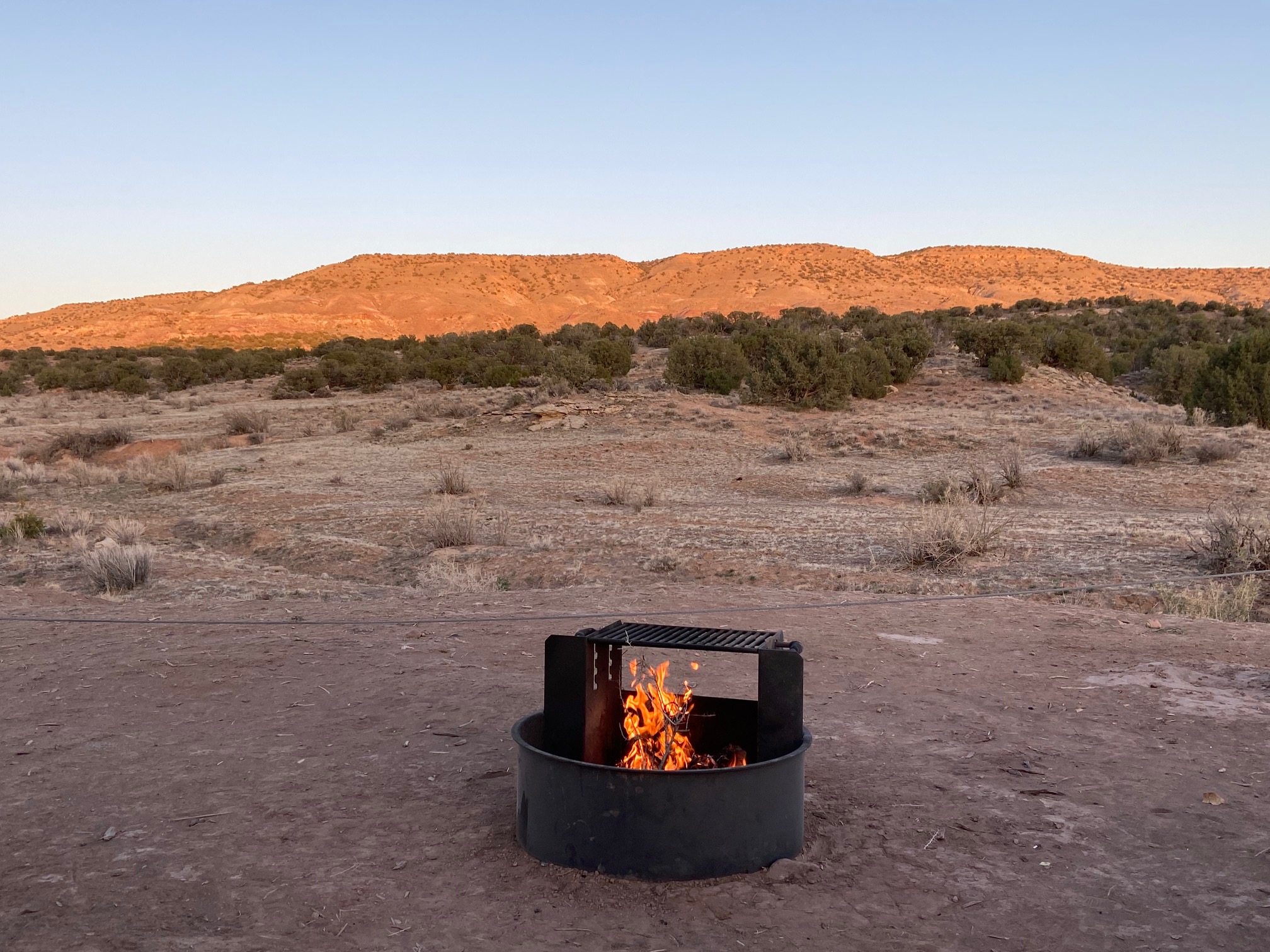 When building your own fire pit, select a space 15 feet away from tents, shrubs, trees, or anything else that's flammable. Put out cigarettes completely, and pack out the butts with you when you leave. It's best to let the wood you're burning burn completely into ash. When you extinguish your fires, apply enough water that you can touch the embers with your hands afterwords.
When campfires are safe and permitted in Colorado, they're a great addition to camping trips. By staying safe and up to date with local restrictions and weather conditions, you'll protect Colorado's forests.
Learn more about Colorado's wildfire history to see just how devastating these natural disasters have been. Remember to practice leave no trace when you explore the land.