[View from Pikes Peak Barr Trail. Photo: Miguel Vieira] Colorado's vast national forests are probably its biggest asset. They preserve, protect and promote the responsible use of millions of acres of public land in this state only. Read our federal lands blog. View all federal lands.
National Forests in Colorado
Eleven national forests cover millions of acres throughout the Rocky Mountains. They are spread across the state, west of the plains. Year round outdoor recreation can be found in these free, federal lands, from fishing and camping, to snowmobiling and Nordic skiing.
Main Attractions to Visit in National Forests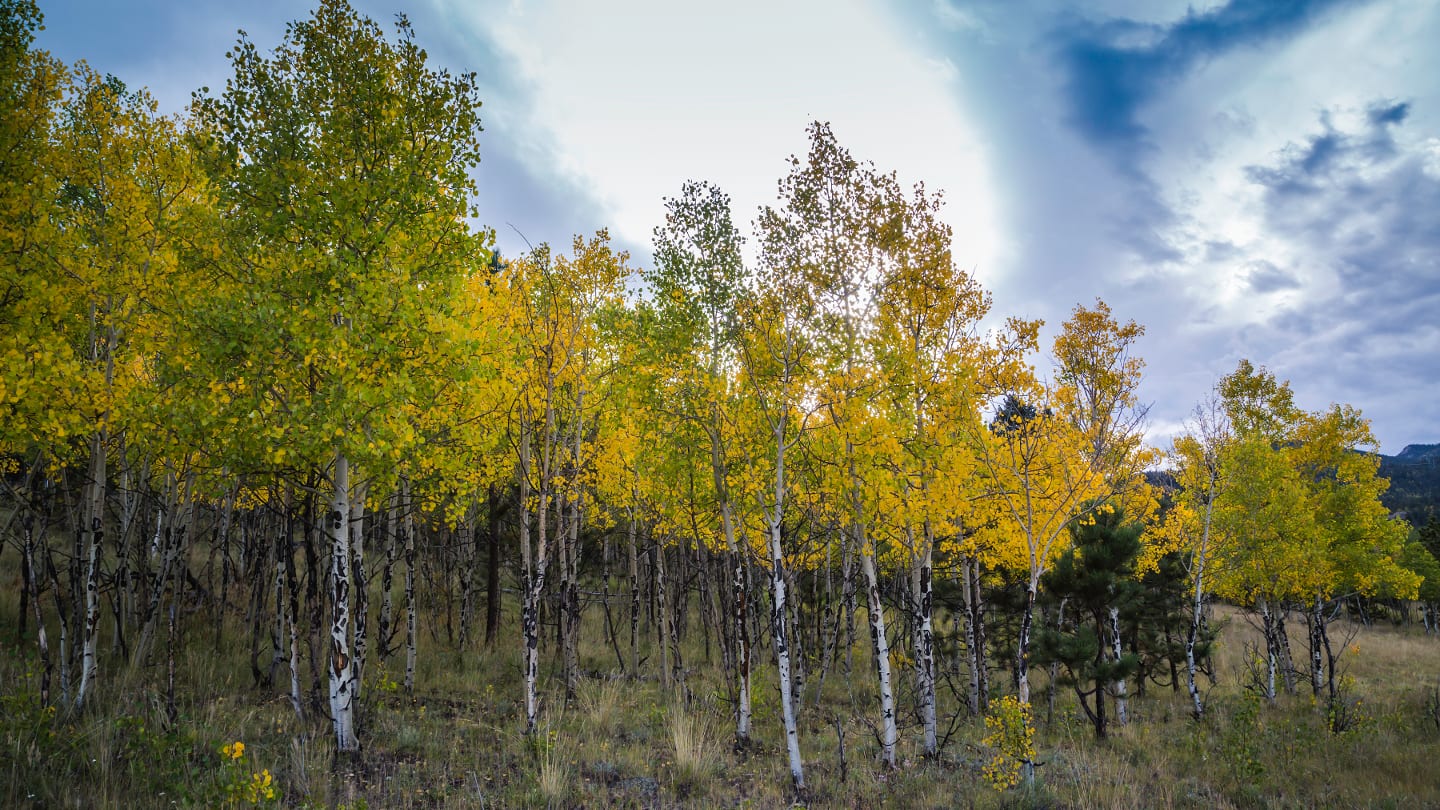 Each of the eleven nation forests in Colorado are unique, with similar, yet different landscapes and ecosystems. Whether you're out west exploring the mesa tops or in the San Juans marveling at the steepest, you'll love exploring these national forest highlights: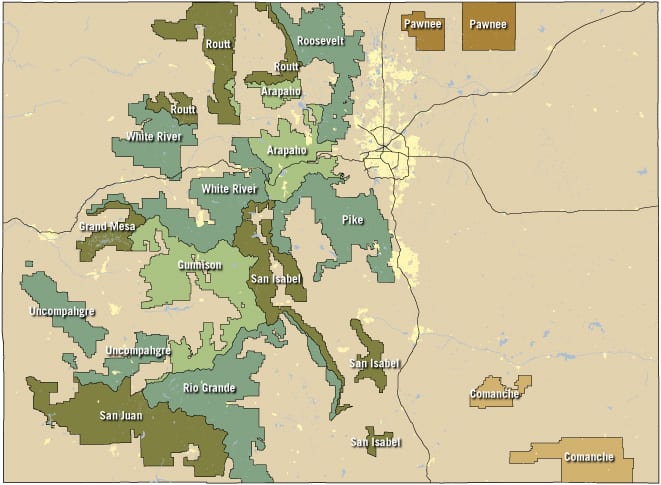 in Arapaho National Forest
in Gunnison National Forest
in Pike National Forest
in Roosevelt National Forest
in Routt National Forest
in San Juan National Forest
Guide to National Forests in Colorado