Colorado has 350 State Wildlife Areas, covering more than 684,000 acres. With a valid fishing or hunting license you can access the properties for recreation. Read our state parks blog.
Guide to State Wildlife Areas in Colorado
Wildlife areas are tucked throughout the mountains and eastern plains. They are perfect spots to enjoy wildlife viewing spread across Colorado.
Many permit camping, either dispersed or in a campground, often for free. Other big activities include fishing and hunting. A lot of local recreation like hiking varies based on location. All land is owned either by the state or privately, and open to public for wildlife recreation.
More about state wildlife areas can be found at cpw.state.co.us.
Featured state wildlife area blog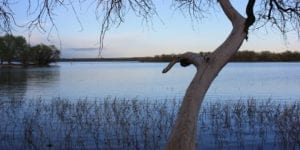 Camping n Fishing at Prewitt Reservoir State Wildlife Area – Prewitt Reservoir is a picturesque lake, situated southwest of Sterling on Highway 6 or 76. Activities at the park include wakeless boating, camping, fishing and hunting. Visitors ages 19-64 must…
Some wildlife area related activities
City, state and federal lands provide numerous opportunities for viewing wildlife.