Between Penrose and Colorado Springs, the Beaver Creek State Wildlife Area is a scenic destination for hunting, fishing, and hiking in Fremont County. Nestled between the Table Mountain State Trust Land (STL) to the east and BLM land to the west, the Beaver Creek SWA is a thin piece of protected land that follows the path of Beaver Creek north to south.
All in all, the Beaver Creek SWA amasses 2,227 acres in land area with elevations ranging from 5,720 feet to 9,206 feet. There are three parking areas that can be accessed via the SWA's south entrance, located approximately 18 miles northeast of Cañon City, Colorado.
Alternatively, the Beaver Creek SWA can be accessed on foot, via a 12-mile hiking trail along West Beaver Creek, headed south from the Skaguay Reservoir in Teller County.
Activities in Beaver Creek SWA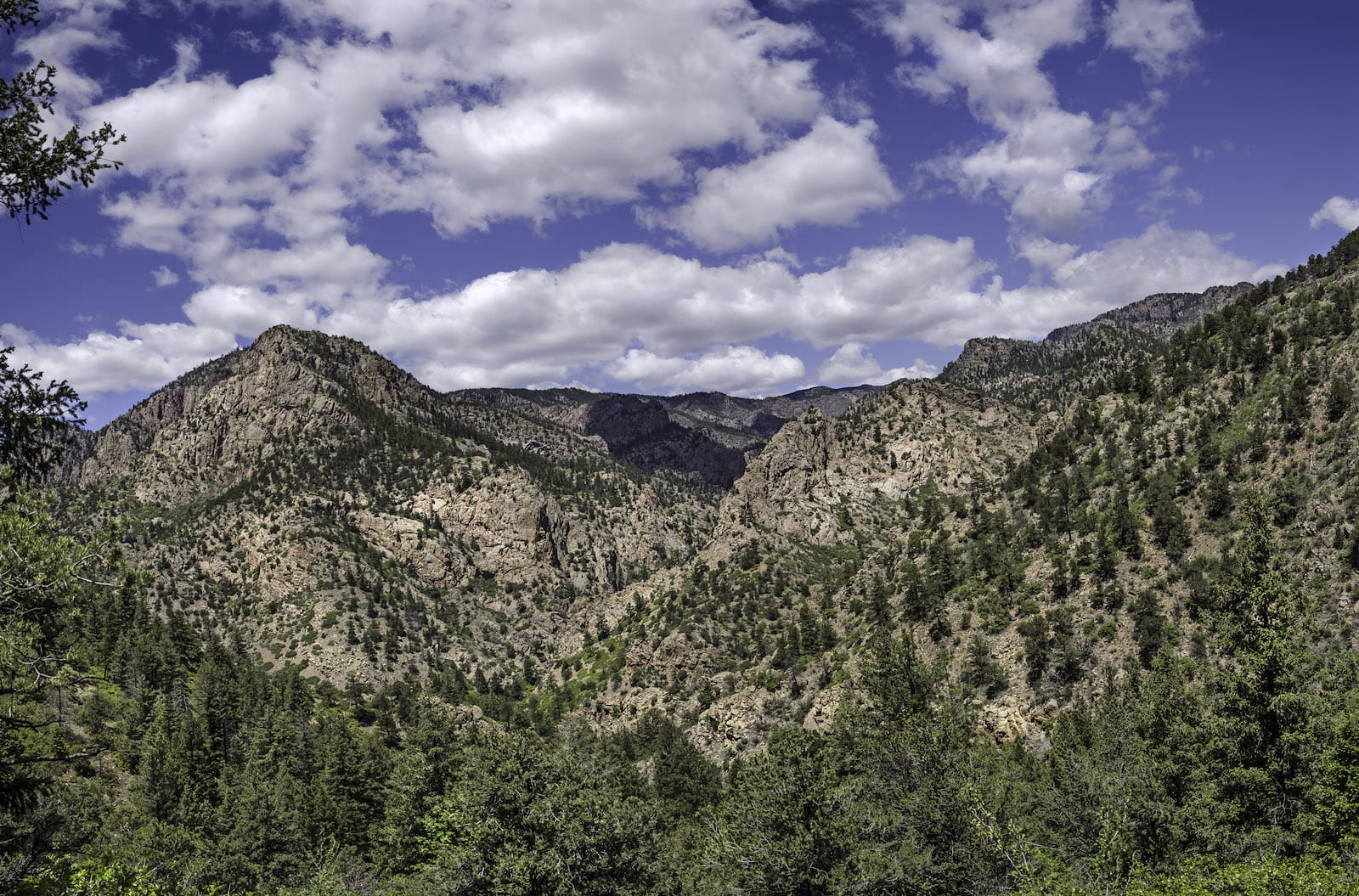 All visitors over the age of 18 must possess a valid state fishing, hunting, or public lands license in order to enter the Beaver Creek State Wildlife Area. There are no additional day-use fees, as the SWA does not have any developed restrooms, trash facilities, or campgrounds.
Birding & Wildlife: The Beaver Creek canyon is a remote and quiet wilderness destination with great opportunities for birding and wildlife viewing. The canyon walls are frequently lined with bighorn sheep with visitors also granted the chance to spot elk, deer, bears, beavers, mountain lions, coyotes, foxes, rattlesnakes, and more.
In the trees and above, birdwatchers flock to the Beaver Creek SWA looking to find eagles, owls, and falcons as well as rarely seen species like dippers, kingfishers, and other waterfowl.
Camping: There are no developed campgrounds in the Beaver Creek State Wildlife Area, and overnight stays are not permitted. However, backcountry camping is available in the surrounding BLM land, where backpackers may spend the night for no additional fee.
Fishing: Licensed anglers typically report good fishing conditions in Beaver Creek, with the opportunity to catch a variety of trout including brown and cutthroat. With stream access all along the hiking trail, the Beaver Creek SWA is a great opportunity for those looking to fish in remote, uncrowded waters.
Hiking: The Beaver Creek SWA offers great, well-maintained opportunities for hiking nearly every month of the year. Most commonly, hikers utilize the Beaver Creek SWA loop trail, which combines the Creek Trail, Powerline Trail, and East Mill Gulch into a scenic 7.2-mile loop. For overnight trips, backpackers usually continue along West Beaver Creek to the Skagway SWA.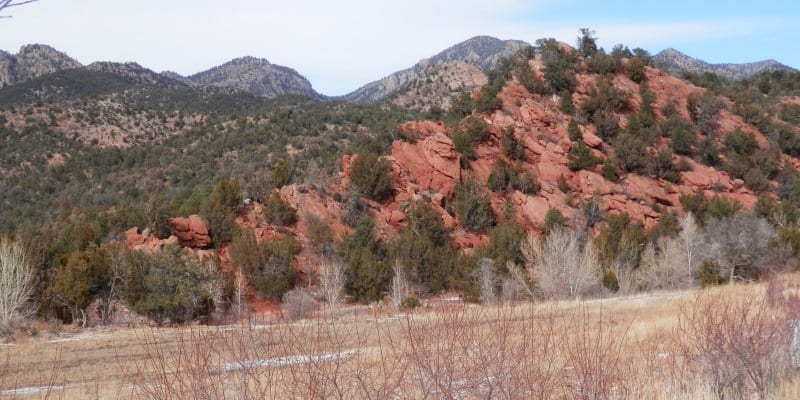 While this route is considered very challenging, visitors have the opportunity to explore the abandoned Skagway Power Plant hidden deep within the beautiful, alpine wilderness. Here, it's important to note that the trails are not suitable for mountain biking or horseback riding.
Hunting: Hunting for both large and small game is permitted in the designated seasons within the Beaver Creek SWA. Licensed hunters have the opportunity to bag deer, elk, bear, rabbit, turkey, dove, and more.
Details
Address: Beaver Creek State Wildlife Area, Upper Beaver Creek Rd, Penrose, CO 81240
Phone: 719-530-5520
Season: Year-round
Hours: 24/7
Fees: Valid state fishing, hunting, or public land license required
Maps: Beaver Creek SWA (PDF)
Camping: Only backcountry camping in neighboring BLM land permitted
Website: cpw.state.co.us…