Colorado's landscape is full of recreation opportunities in public parks. Most towns have at least one local city or county park dedicated to recreation. Many of them are free to use, so take advantage of this nearby nature. Read our city parks blog.
City and County Parks in Colorado
Nearly all the city and county parks stay open year round for use. Depending on their location, you'll find a range of activities available. High mountain parks may offer cross county skiing, snowshoeing and even ice fishing opportunities.
Guide to Public Parks in Colorado
Most city and county parks are open free for public use. The ones that do charge, usually have exciting amenities to the make the admission worth it. Most municipally-owned parks are open year round.
Nature is never far away in Colorado, even in the big cities. Both Denver and Colorado Springs feature a myriad of local parks, varying in size, amenities and landscapes. Garden of the Gods is world famous and a sure bucket-list item, especially considering its cost…free.
City Parks: It seems most towns, no matter the size, provide at least one local gathering place to get outside and enjoy nature. These parks usually feature a playground for the kids, a pavilion or picnic tables and plenty of open space to play with your best friend.
Bigger ones usually have at least one hiking trail, which is often shared with bicyclers, skateboarders, and whomever else wants to ride the path (minus automobiles). Horseback riding is even permitted at some. Other activities include fishing, many parks boast water of some sort, whether lake or river, and a few provide camping.
County Parks: These function the same as city parks, usually free, except they are managed by the county. Jefferson County Open Space features twenty-eight parks with varying activities along the Front Range around Golden.
Next time you and your friends are looking for something fun, affordable and fast to do, just pack up a supplies, like chairs, food, drinks and games, and head ever over to a local city park. Something about being outside and in nature will ensure everyone is satisfied.
Popular Posts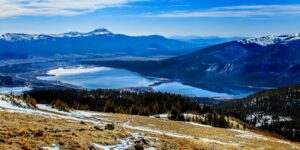 21 Can't Miss Colorado Lakes and Reservoirs – When most people think about nature in Colorado, their minds usually conjure vast mountain landscapes. Sure, the Centennial State is unrivaled in America when it comes to containing an astounding number…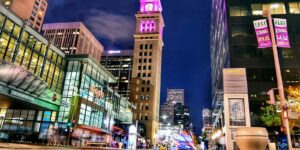 Denver's Sister Cities – Denver, CO is a participant in the non-profit Sister City International program. This idea of international relationships allows for towns or cities in different areas of the world to be linked together with the intention of fostering…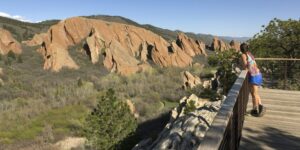 Best Day Hikes Near Denver Under 3 Miles – For Denverites, one of the best perks of living in the city is having access to both "city life" and nearby hiking trails. But schedules can get busy, I-70 is always busy, and sometimes you just don't want to spend half the day getting…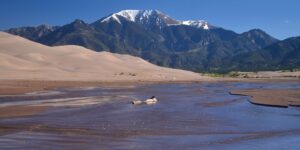 Colorado's Best Beaches – It's true, Colorado is what people call a land-locked state, but if you look inside its borders you will find many lakes and reservoirs with miles of shoreline to enjoy. So, cool off this summer and discover some of Colorado's best beaches…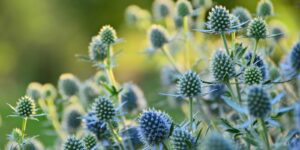 5 Peaceful Public Gardens To Visit In Colorado – Nothing quite clears the head like wandering a garden. The trees block the noise pollution of the cities and clear the air, providing a tranquil spot to enjoy with friends, family, or to get away from it all for a moment…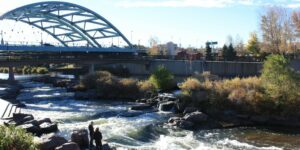 8 Impressive City Parks In Denver – Together the city and county of Denver offer more than two hundred parks, totaling over five thousand acres. This equals endless urban recreation, with each park open year round. These are Denver's most unique and…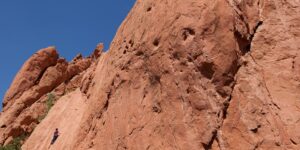 5 Renowned Rock Climbing Spots in Colorado – Colorado is revered for its mountain views and stunning scenery so it's really no wonder that its landscape attracts the best rock climbing enthusiasts from around the world on a regular basis. Its natural rock…
Explore one of Colorado's Most Colorful Places at Paint Mines Interpretive Park – While most people think you have to head west, high into the Rockies, to see some of Colorado's most beautiful sites, well not exactly. Near the west edge of the Great…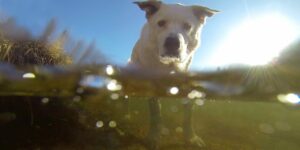 Taking Colorado by Four Paws (and a Leash) – The bountiful beauties of this awe-inspiring state were practically made to be explored with a dog bounding along by your side. Rover.com even named Denver the most dog-friendly city in America! And in 2007…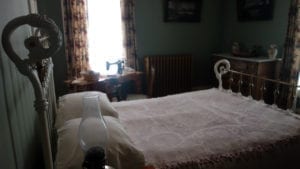 8 Spooky Haunted Places in Colorado – Haunted and spooky places are located all around the world. However, one place that offers some great paranormal activity is Colorado. If you are into traveling to Colorado for the sake of all the spookiest places it has on offer, here are some of the scariest spots…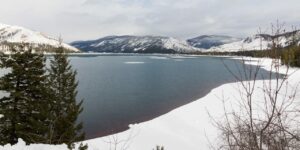 Bring Your Dog Cross Country Skiing at Bayfield's Vallecito Lake – Love your dog and love to have fun in the snow? Want to have some fun away from the crowds? The Vallecito Nordic trailhead is a great option for you, your dog and the whole family. On the east side of…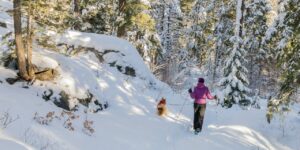 Snowshoeing Vallecito Creek Trail, The Weminuche Wilderness – You don't have to give up hiking or long walks in the woods just because there's a foot or two of snow outside. In fact, having a foot or two of snow is a great opportunity to experience the quiet beauty of…
Related activities
National parks, monuments and forests are waiting to be explored. Well managed state parks always provide excellent recreation.