Located just 20 minutes outside of downtown Lafayette, Colorado, the Waneka Lake Park is full of options for family fun all year long. Summer brings the option of renting a paddleboat or canoe as well as testing your balance on a stand-up paddleboard, meanwhile, spring and fall are temperate enough for fishing and picnics at the park.
Activities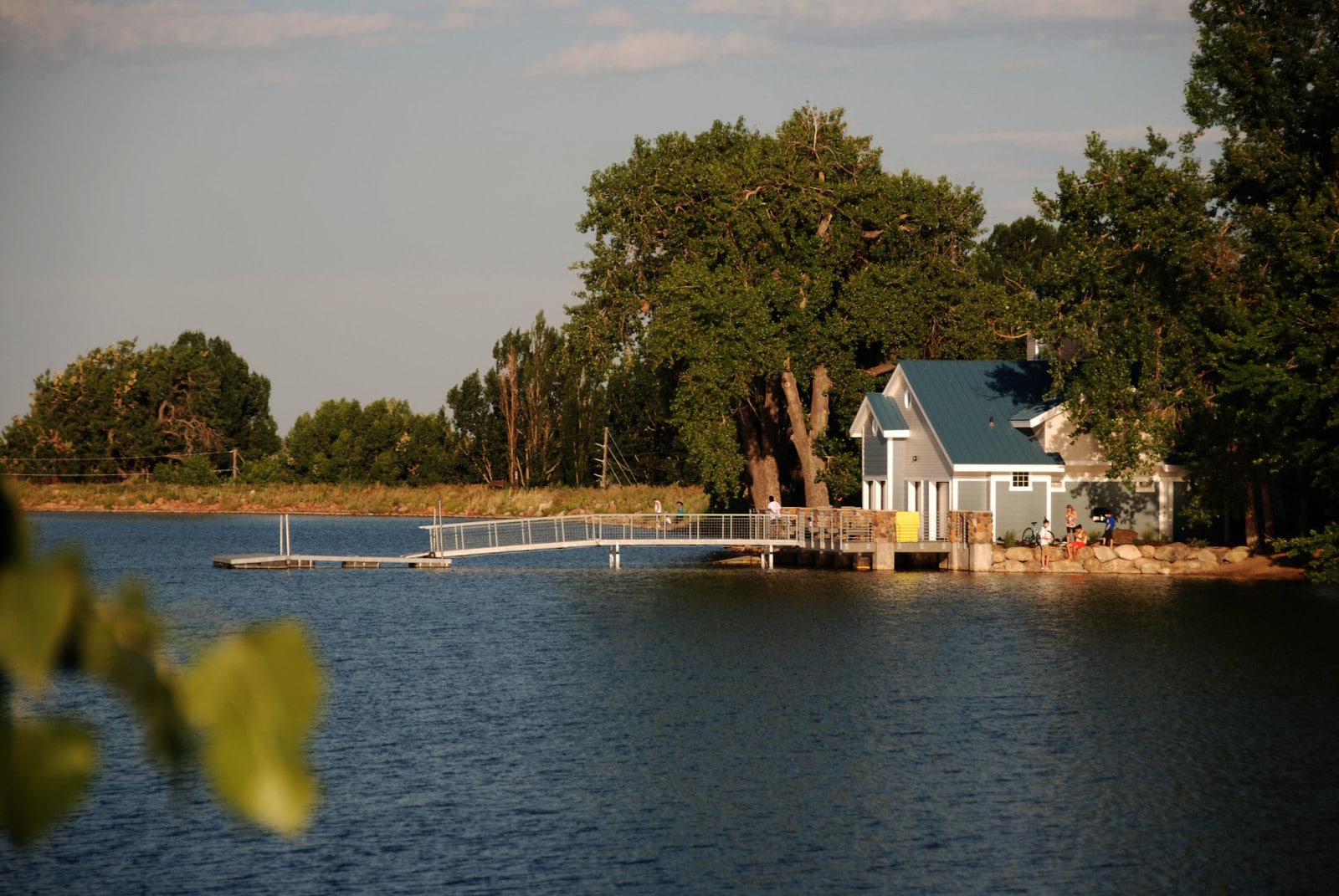 Boat & Paddle Board Rental: At the Waneka Lake Boathouse, visitors can rent canoes, kayaks, paddleboats, and paddleboards for hourly use. Colorful duck and dragon-shaped paddleboats are a fun way to introduce the whole family to boating! Note that privately owned boats and boards are not permitted.
Fishing: Looking for a quiet spot to teach the kiddos the basics of fishing? Bring the poles and tackle box to Waneka Lake, where the family can fish for rainbow trout, bass, and catfish at your leisure.
Playground and Shelters: In addition to the watercraft rentals, fishing, and recreation trail, Waneka Lake Park also features common park amenities such as a playground, picnic shelters, benches, drinking fountains, and barbeque grills.
Waneka Lake Trail: The wide soft-surface Waneka Lake Trail is accessible for walking, running, and biking, and features 10 fitness stations scattered throughout its 1.2-mile loop. The trail conveniently connects to other regional trails including the Powerline Trail and other recreation areas like Thomas Open Space and the Greenlee Wildlife Preserve.
Waneka Lake Park is the perfect place to spend a summer day making memories on the water.
Details
Address: 1600 Caria Dr. Lafayette CO 80026
Phone: 303-661-1306
Season: Year-round | Boathouse rentals (Memorial Day – Labor Day)
Website: lafayetteco.gov…