Louisville, Colorado is home to Harper Lake, a small lake surrounded by a trail that allows for fishing and motorless boating. Walkers and runners love the convenient trail loop, which is exactly one mile in length.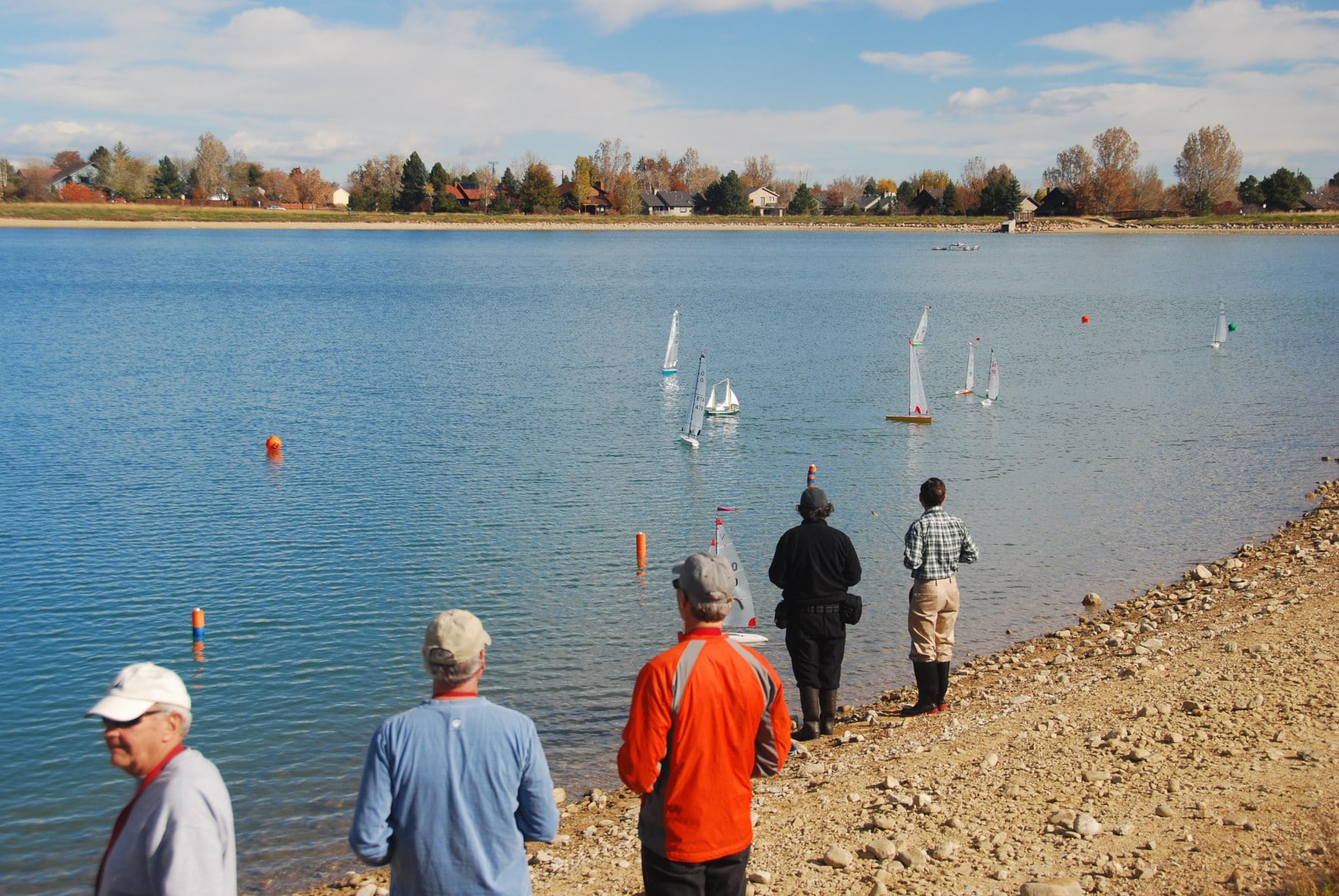 Boating
Every year, boaters can start obtaining personal watercraft permits on April 1st for when Harper Lake opens on May 1. The City of Louisville allows boats without motors, including canoes, kayaks, rowboats, paddleboats, and inflatable boats to be used on the lake. The model yacht club also visits this park on Saturdays and you watch them race from the shore.
Fishing
Harper Lake is frequented by anglers who are short on time and want to fish in a convenient location right in town as well as families looking for a chance to teach their little ones the basics of fishing. The lake is stocked by Parks and Wildlife annually and it's common to catch 8-12" trout. Anglers 18+ will need to have a Colorado fishing license in order to fish.
Trails
A one-mile-long gravel trail encircles the lake, perfect for walking or bicycling. Note that since the surrounding area is classified as a wildlife sanctuary, dogs are not permitted at Harper Lake.
If you are looking for a recreational lake conveniently located very close to downtown Louisville, Colorado, you'll find plenty of fishing and boating potential at Harper Lake. Plus, the beautiful Rocky Mountain views are hard to beat.
Directions
Address: Harper Lake, N McCaslin Blvd & Washington Ave, Louisville CO 80027
Phone Number: 303-335-4735
Season: Year-Round
Boating: May 1 – First ice| Motorless only| Permit Required
Website: louisvilleco.gov…