The Chapungu Sculpture Park is a free outdoor exhibit featuring a vast collection of Zimbabwean stone art. With a total of 82 sculptures spread over 26 acres, this Loveland park offers an immersive experience presenting a vibrant culture further enriched by its scenic natural surroundings.
The Sculptures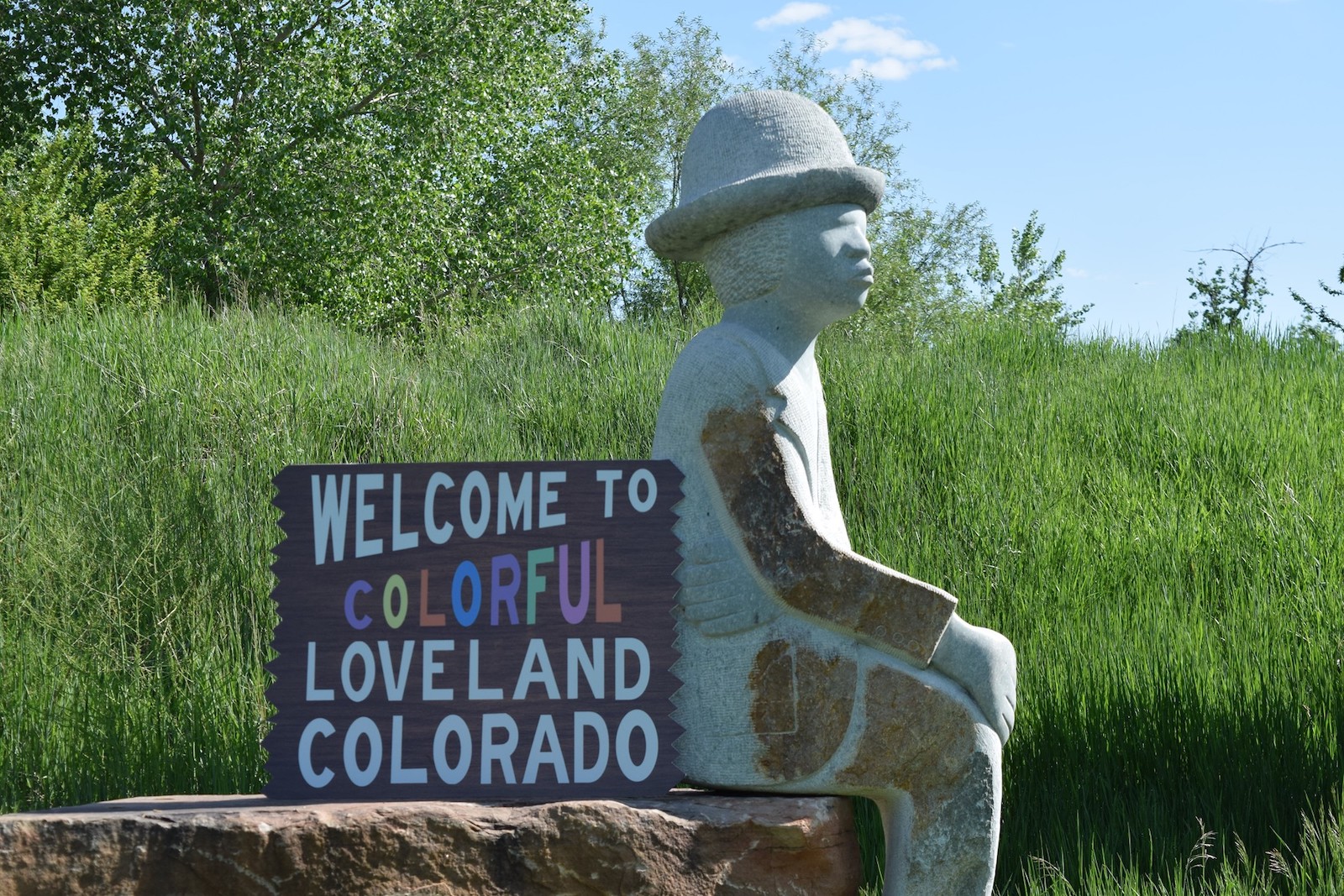 This collection is the largest of its kind in the U.S., with each sculpture honoring a different facet of Zimbabwean culture and tradition.
The park is divided into eight distinct sections:
Custom & Legend
The Role of Women
The Spirit World
The Elders
The Village
Nature and Environment
The Children
The Family
Through these stone sculptures, audiences can warmly reflect on the role of those core values in Zimbabwean tradition and within their own lives. This unique art form from the Shona people emerged in 20th century, gaining recognition from audiences around the globe throughout the 1950s and 60s.
Park Activities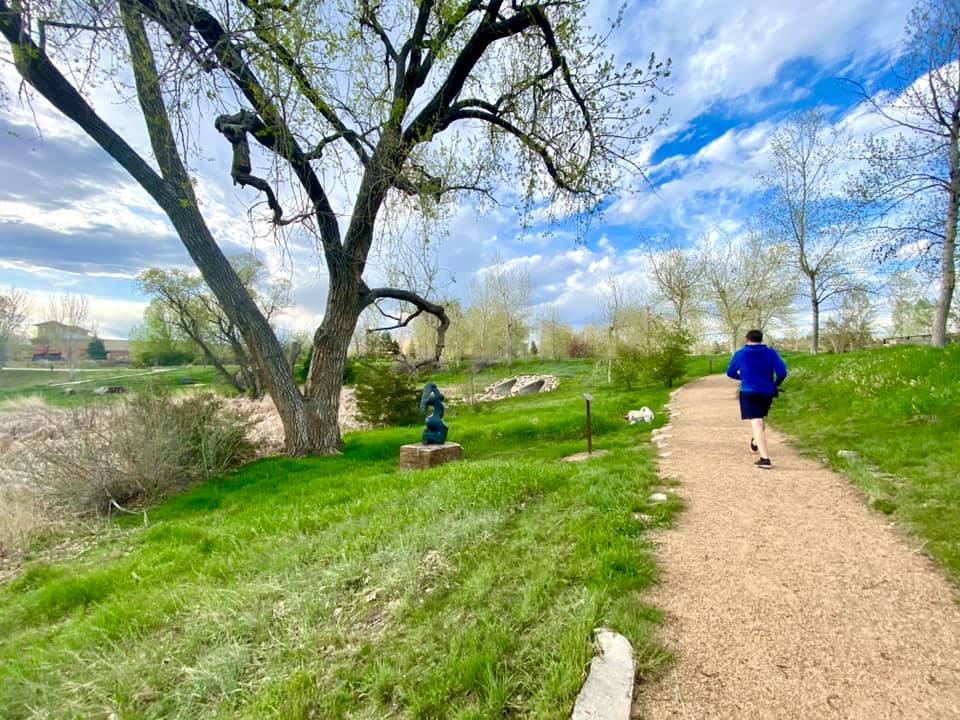 Beyond taking in the expansive exhibit, the park offers plenty of space for other activities, with winding pathways for strolling and exercise, multiple ponds, and corresponding sitting areas.
Throughout the year, the park hosts and participates in multiple local events, such as fundraisers and holiday light displays. Check out the event calendar on their website via the link below to see what happenings you can enjoy on your visit.
Park History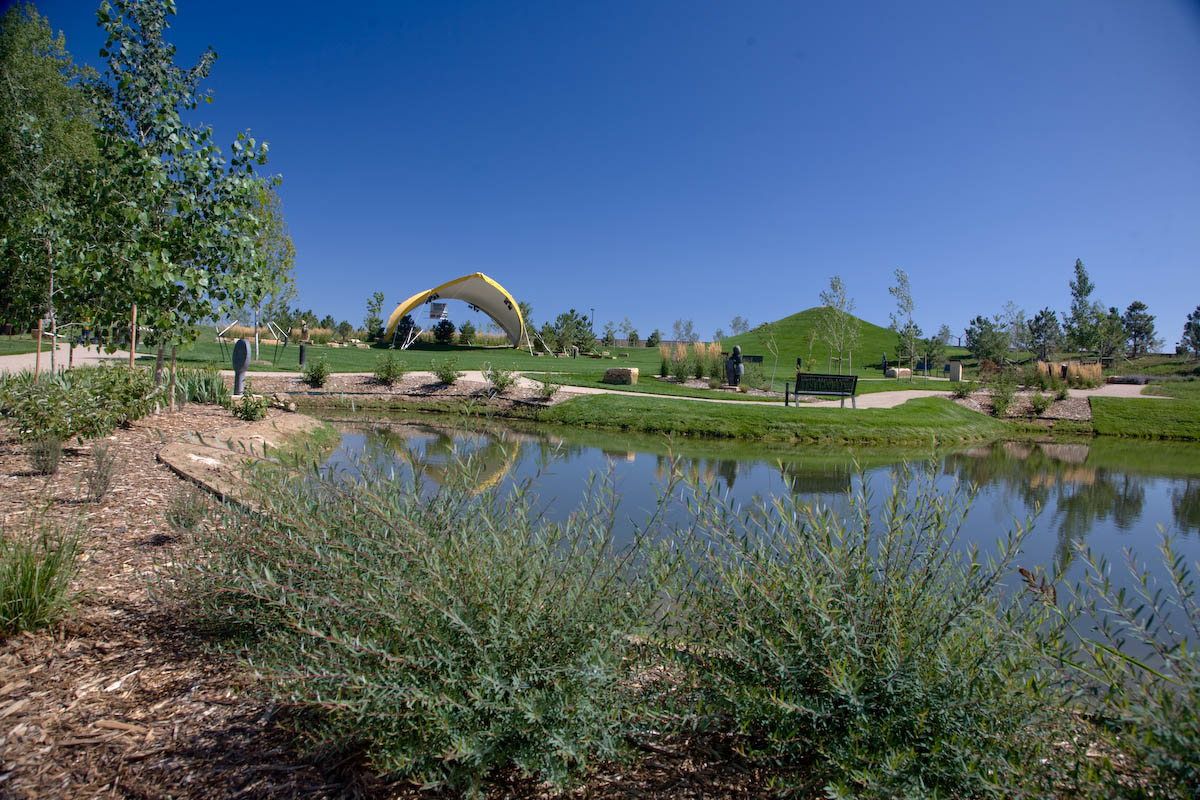 The original Chapungu Sculpture Park opened in 1970 in Harare, Zimbabwe. This park is the largest collection of Zimbabwean stone art in the world, promoting the work of legendary Zimbabwean sculptors while also providing exposure to newer artists.
While curating international exhibits, founder Roy Gunthrie believed it was crucial that some of the work remain displayed in a permanent location where it could be publicly appreciated by all. His dedication to the preservation and promotion of this art form has been crucial to the continued growth of its recognition.
In 2007, the McWhinney Real Estate Company donated the land for the development of a park providing a permanent and expansive location for this art form in the United States, recognizing the contribution of these tribal stone sculptures to the values of community and artistic appreciation within Centurra.
Getting there
The park is in the bustling Centurra neighborhood of Loveland. This community offers all the amenities and activities of a large city within a few short blocks. Visitors can find a variety of trendy restaurants and stores at the Promenade Shops less than a ten-minute walk away, along with multiple nearby parks that similarly offer the opportunity to reflect on art and nature simultaneously. Come December there is winter ice skating at the Promenade Shops.
The city of Loveland in Northern Colorado is within an hour of Estes Park, Denver, and other prime locations to explore in Colorado, opening a world of opportunities for entertainment and adventure.
Details
Address: 5971 Sky Pond Dr, Loveland, CO 80538
Phone: 970-962-9990
Season: Year-round
Website: chapunguatcenterra.com