Confluence Park lies at the joining of Cherry Creek with the South Platte River. It's one of Denver's most urban parks, sitting at the edge of Lower Downtown. Combined with neighboring parks Commons, City of Cuernavaca Park, Centennial, Fishback, and Gates Crescent, there are lots of things to do within walking distance of Confluence.
There are baseball and soccer fields, a dog park, and riverside trails.
Activities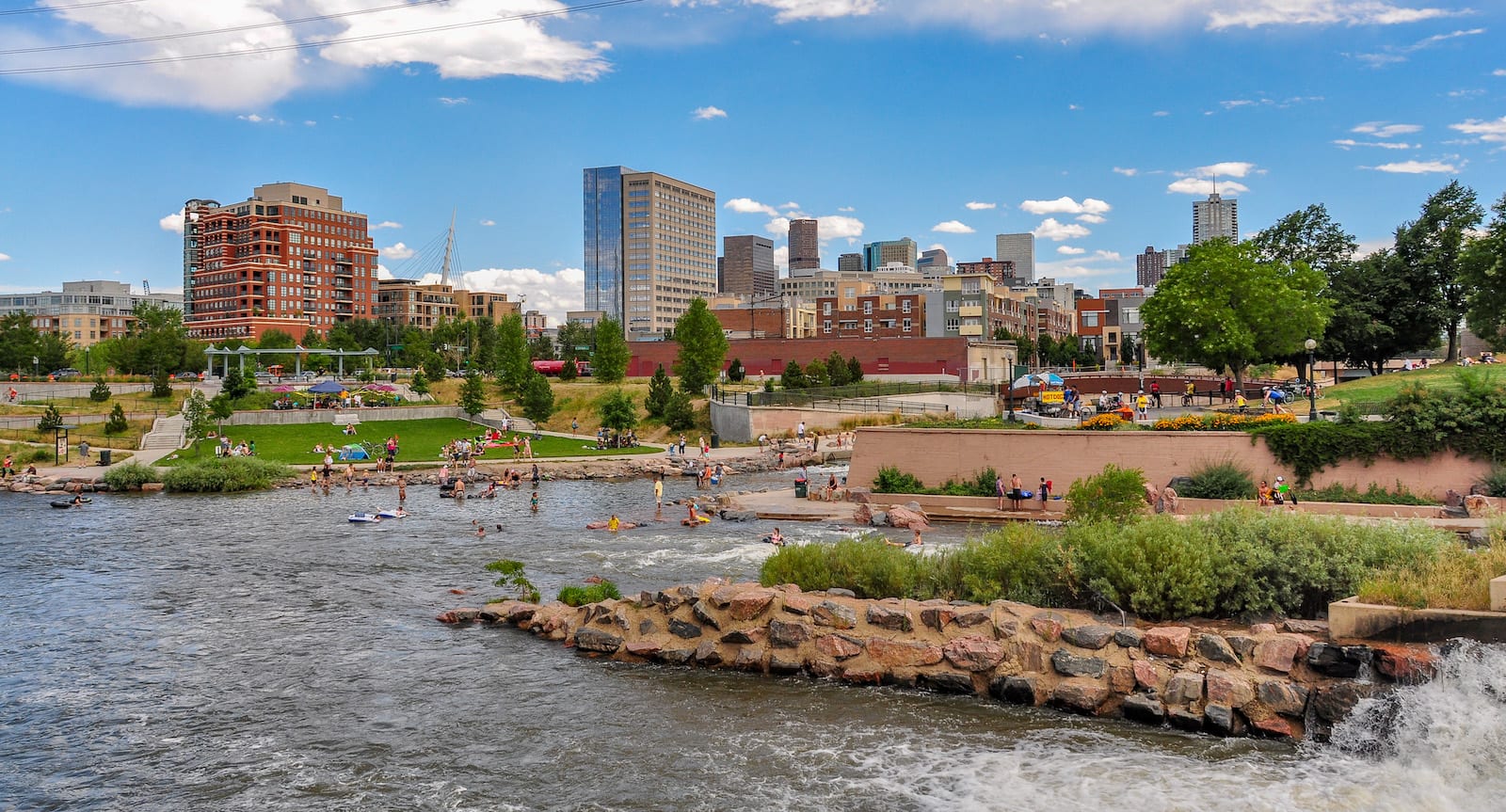 Biking/Hiking: There are trails that run along both Cherry Creek and the South Platte River. The path along Cherry Creek is part of the Riverfront Park trail system and is separated pedestrians on one side, and bikers on the other in the section near downtown. It's known as the Cherry Creek Regional Trail.
It follows Cherry Creek downstream from Franktown, Parker, Centennial, Aurora, Glendale, finishing in Downtown Denver nearby Confluence Park.
Fishing: Permitted in the South Platte River.
Kayaking: Kayakers often use the water in Confluence Park. Tubers also occasionally make use of the area. Confluence Kayaks rent kayaks, tubes, and bucket rafts real close to the park.
Picnicking: The are some tables along the river.
Skating: Denver Skate Park is tucked between Commons Park and 20th St.
Swimming: People do swim and play in the shallow water at the section with the beach.
Tubing: Conditions pending, you'll find folks kayaking and tubing the South Platte around Confluence Park.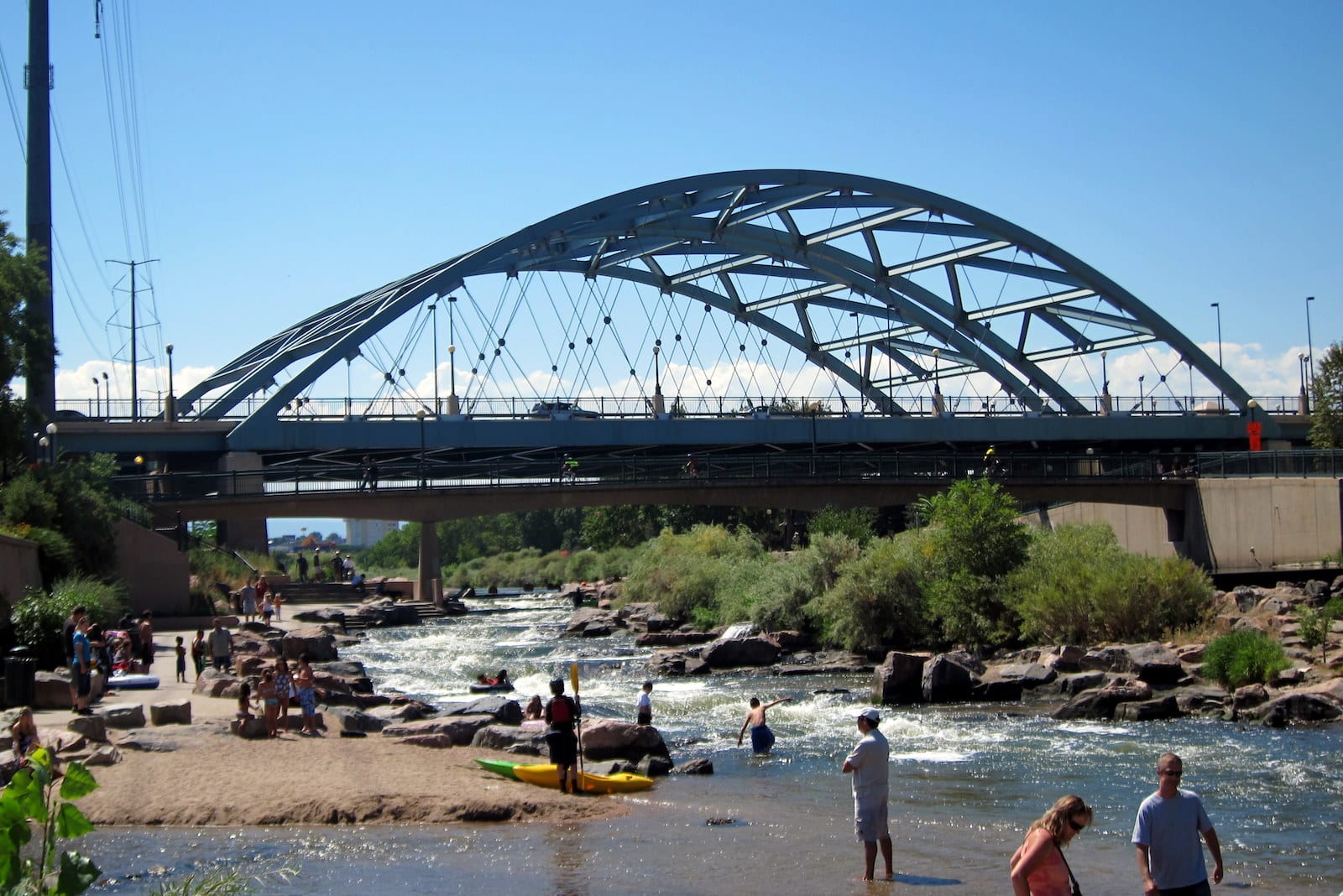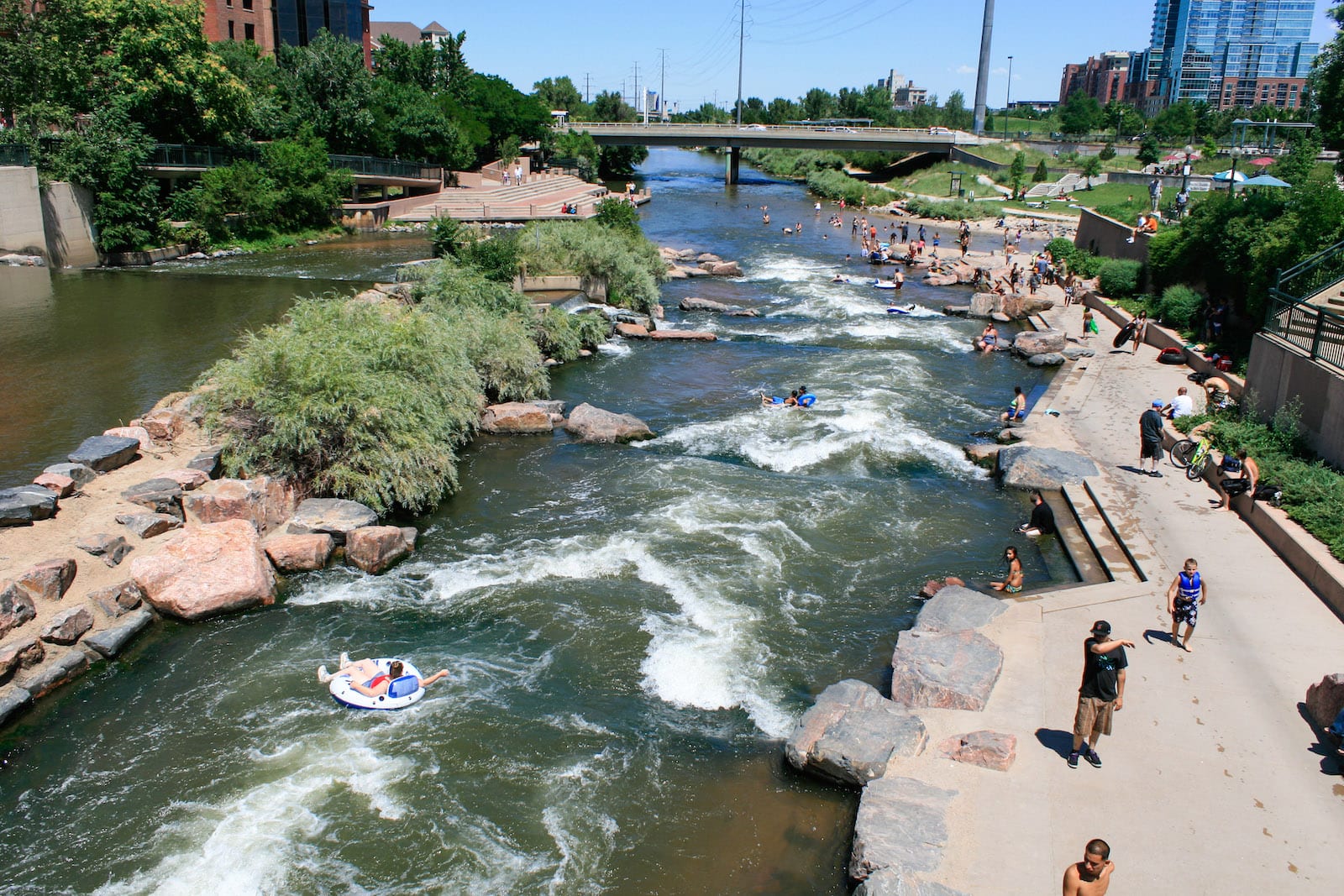 Details
Address: 2250 15th St, Denver, CO
Phone: 720-913-1311
Season: Year-round | Daily
Pets: Yes, on-leash
Fees: None
Map: Confluence Park (PDF)
Website: denvergov.org