Stunning serenity in the heart of Denver. Cherry Creek Trail is 40 miles of mostly paved beauty. Jog, bike, or walk your dog down the sunken trail that winds from Denver's Confluence Park all the way to Franktown.
The sounds of the city surround you but can't touch you. Large portions of the trail lie just below Speer Boulevard, offering enough separation from city traffic to make you forget you're just a ramp or path away from the center of things. It passes through Denver, Arapahoe and Douglas counties, and the cities of Denver, Glendale, Aurora, Centennial, Parker and Franktown.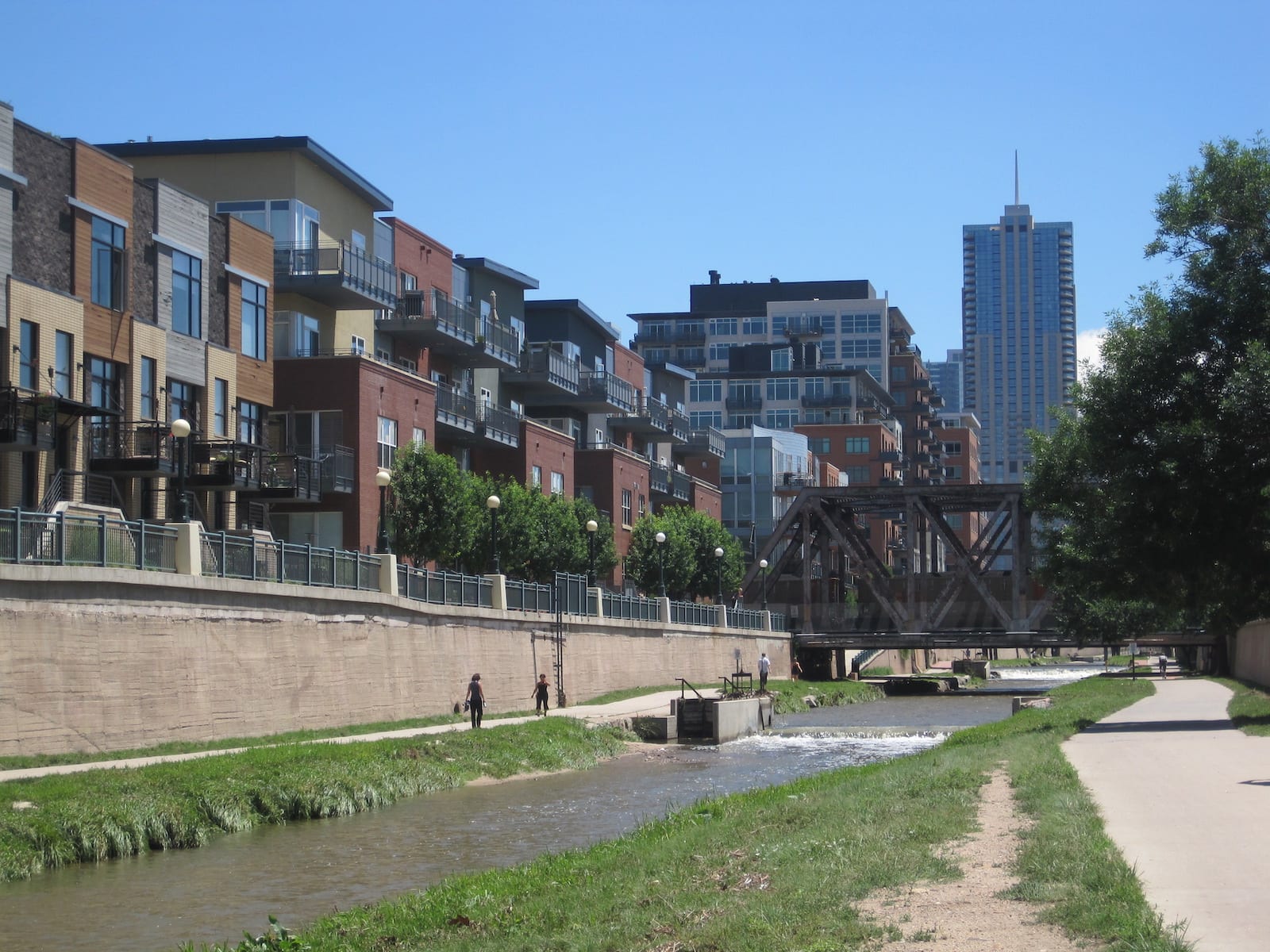 The trail is easily accessible from various points along its path, and hits many of the city's highlights. Pick it up from the Sunken Gardens where pine and spruce trees offer shade during picnics, or leave the path for a visit to Denver's oldest house in Four Mile Historic Park. It's multi-use, open to both bikers and pedestrians, as well as dogs, on-leash. At some portions, there are separate sides for each way of traffic.
Popular starting points include:
Confluence Park in Denver (15th and Little Raven)
Sunken Gardens Park in Denver (8th and Speer)
Cherry Creek State Park in Aurora
Really anywhere from downtown along Speer Boulevard to Cherry Creek Drive in Glendale provides nearby neighborhood street parking and entry/exit points to trek a portion of the trail.
Shopping is always close at hand. The Cherry Creek neighborhood offers a plethora of fine dining, casual eateries, and jewelry and clothing stores. There's both the Cherry Creek North shopping district and Cherry Creek Mall within walking distance of each other and the trail. Run a few miles, stop for a bite, and then get back on the trail to walk off the your newly earned calories.
Move farther out of city center and into more open territory, and the trail grows that much more beautiful. Watch squirrels scurry across lush grasslands and birds roost in cottonwood and willow trees. Horses are a regular occurrence, with horse trailer parking available for equestrian riders.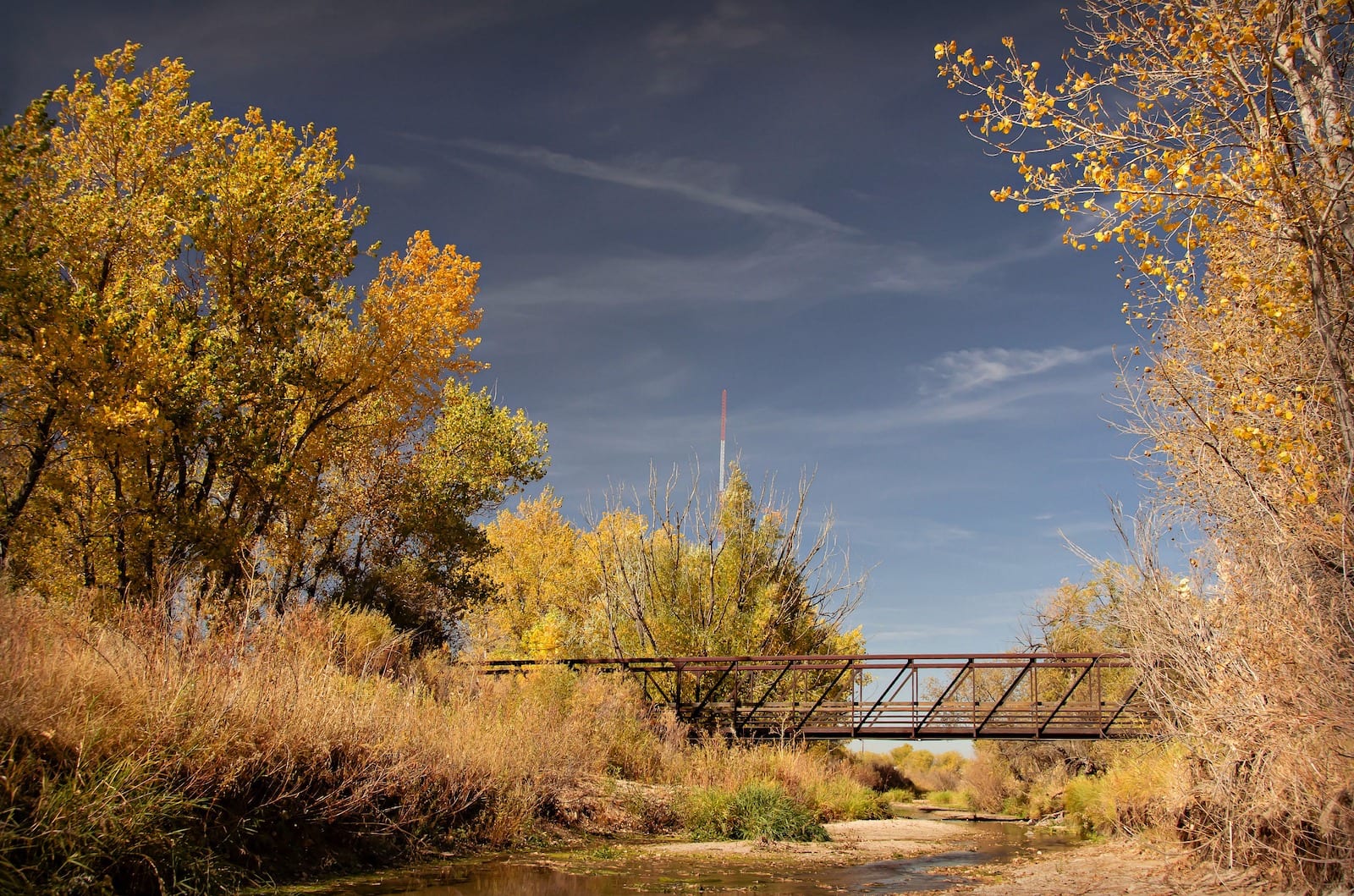 Obstacles are few and far between. You needn't be a professional athlete to enjoy the trail. It's an easy walk that's readily accessible to anyone looking for a relaxing stroll, or a family looking to spend some time outdoors. If you want more of a challenge, follow the paved path to Cherry Creek State Park, where 35 miles of unpaved trails offer natural beauty to hikers, campers, and fishermen. Spend your afternoon on a boat, and leave feeling refreshed. Cherry Creek Trail offers something for everyone.
The trail ends just south of Highway SR 86 in Franktown, not too far north of Castlewood Canyon. You can spend time meandering the sights of this historic state park before or after your Cherry Creek Trail trek.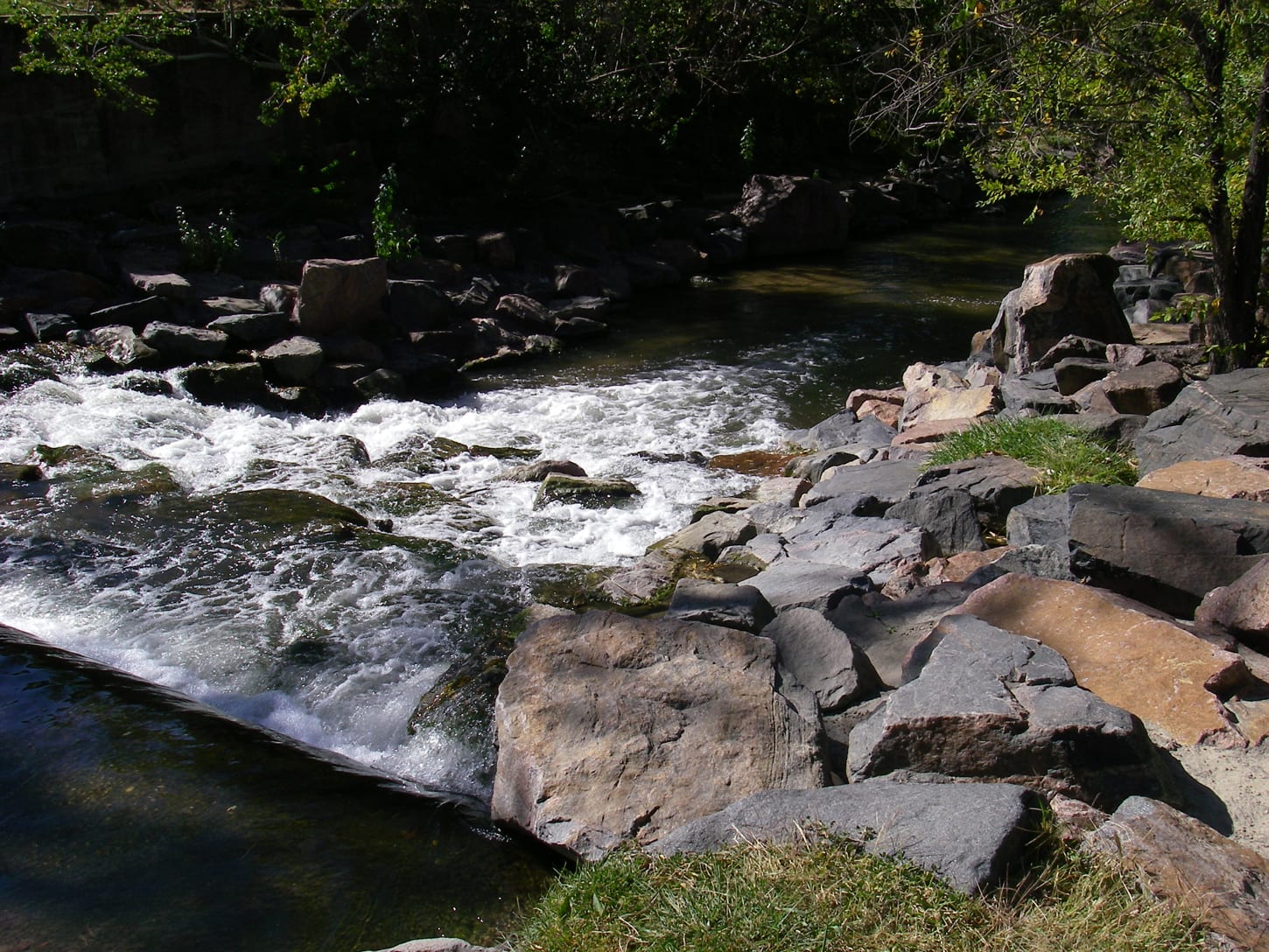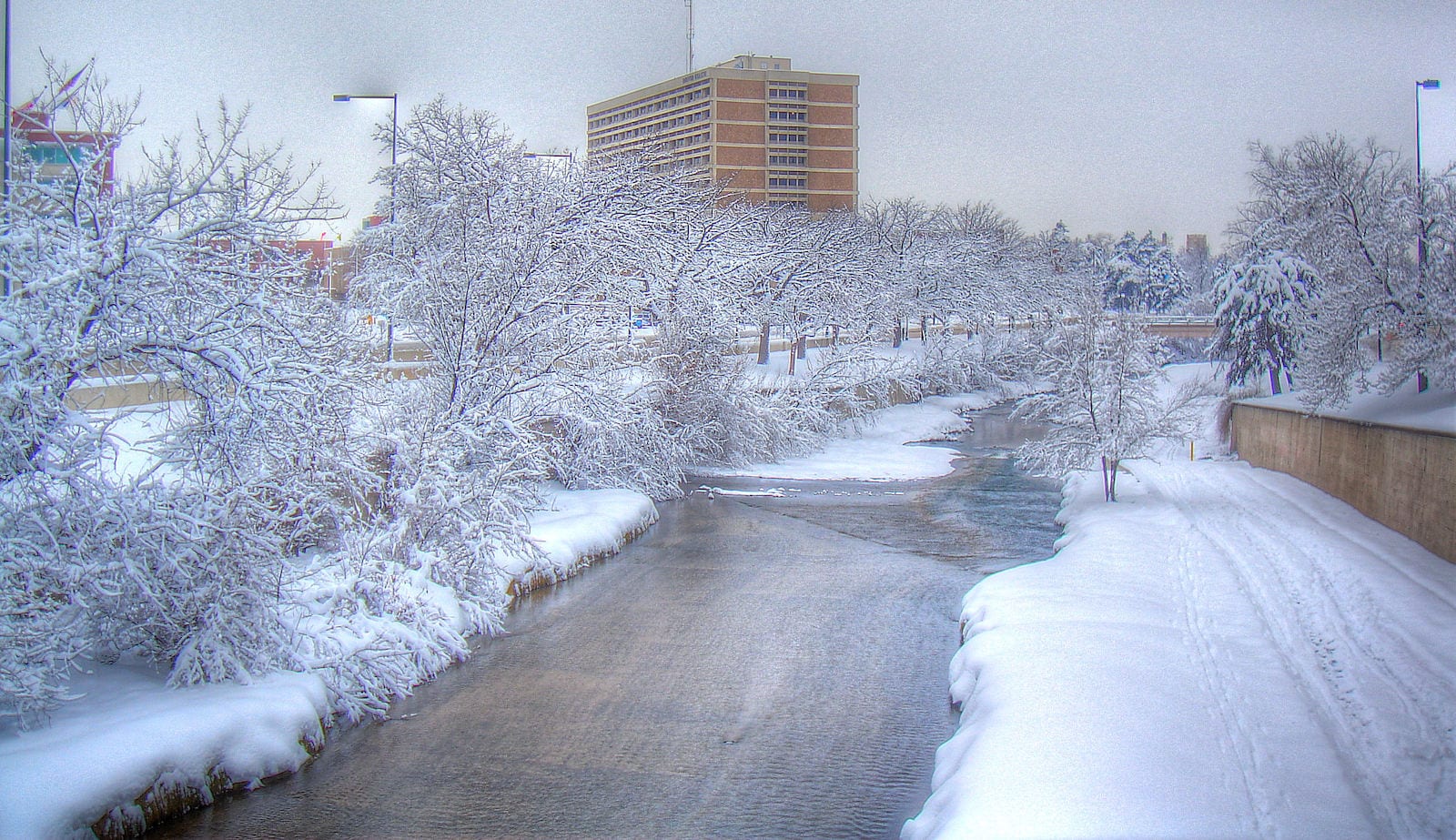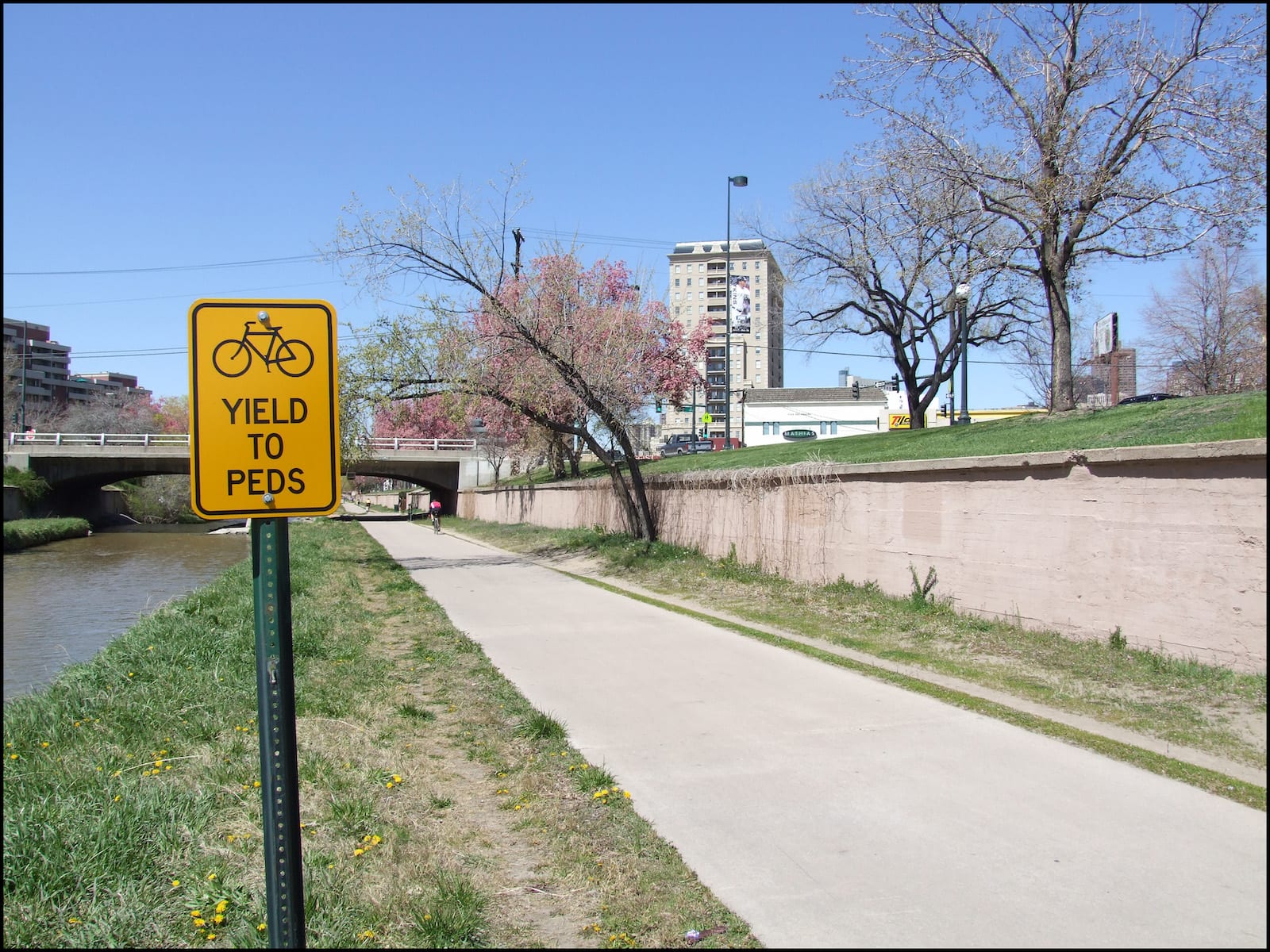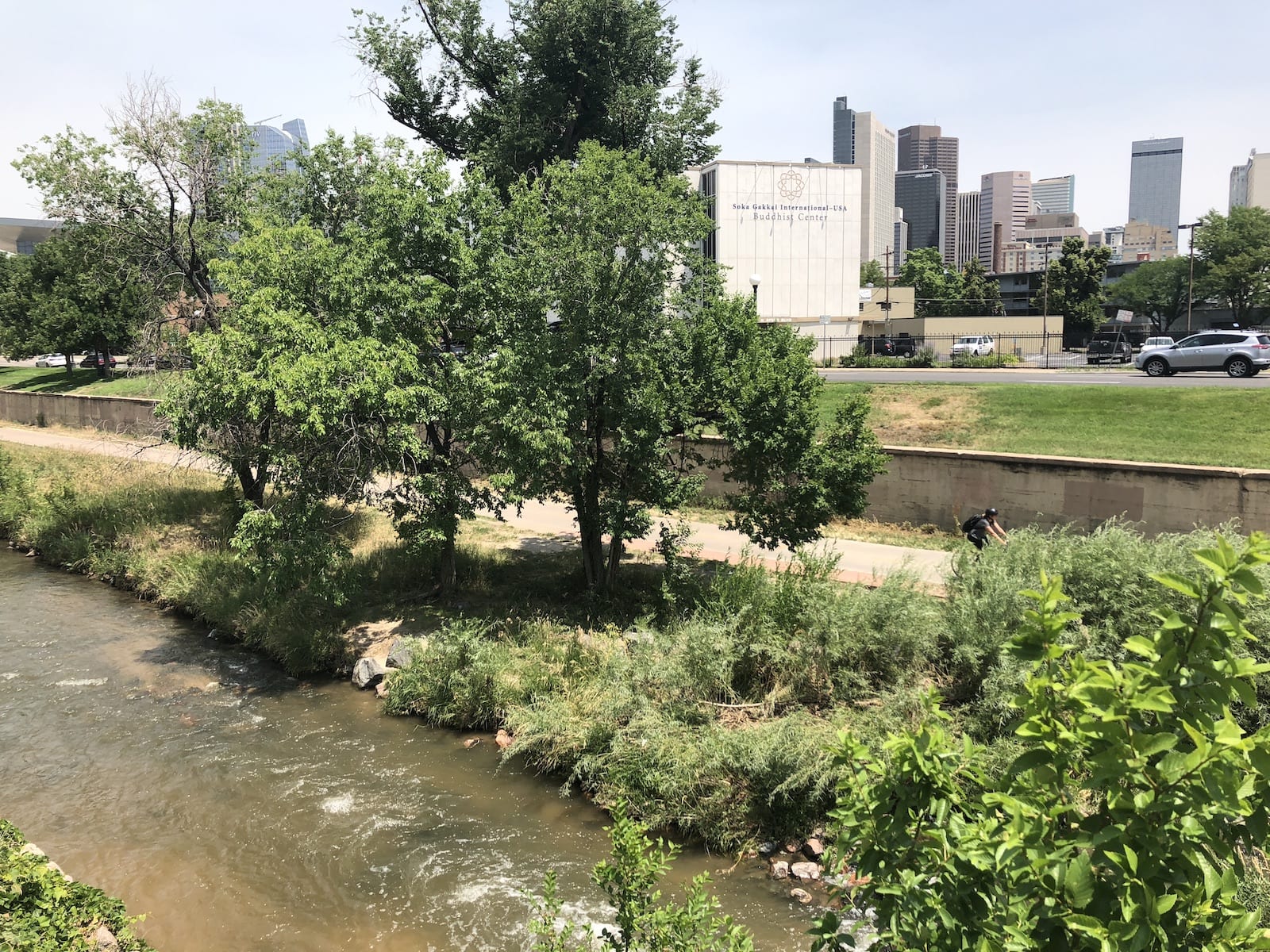 Details
Address: 2250 15th St, Denver, CO 80202 (Confluence Park)
Phone: 720-733-6990 (Douglas County Parks and Trails)
Phone: 303-841-0353 (Parker Parks and Open Space)
Season: Year round
Length: 40 miles
Pets: yes, on-leash
Website: douglas.co.us/dcoutdoors/trails/regional-trails/cherry-creek-regional-trail