The Sunken Gardens Park, located in northeast Denver, Colorado, not only provides a look at the city's history but also a place to sit back and enjoy the outdoors.
This neighborhood park has always been an integral part of the city, and even today, events and outings frequently take place here. The 12.5-acre Sunken Gardens Park is composed of two adjoining triangular segments, with their bases along Speer Boulevard.
History
George Kessler and S.R. DeBoer both assisted in the design of the Sunken Gardens Park between 1909 and 1911. Originally uses as a dumping ground, over the years the park began to flourish, adding a pavilion with stairs, a formal flower garden, a reflecting pool, and a drinking fountain.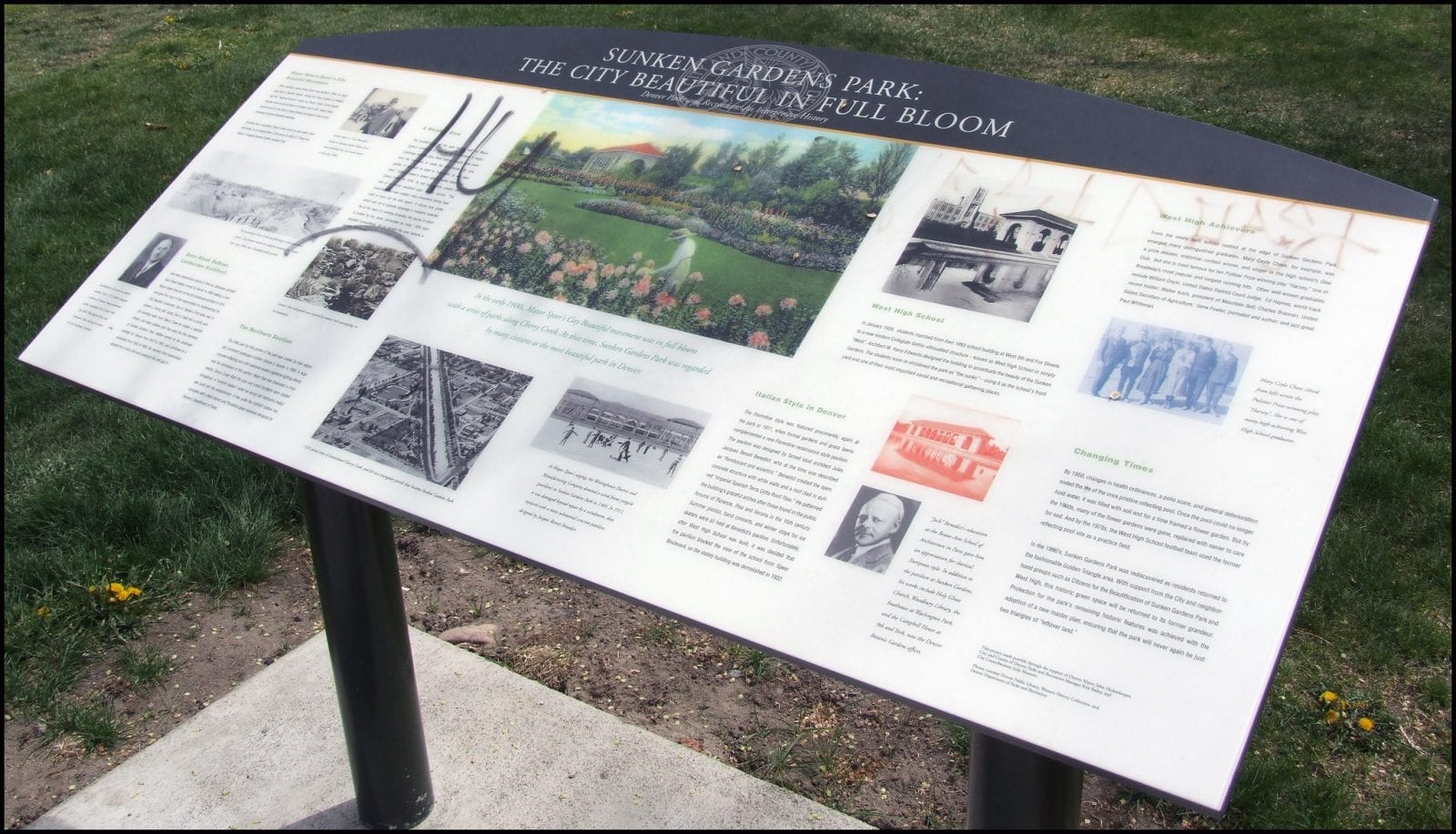 Unfortunately, many of these features have been removed since the park's construction, though there are a few remnants that still have a use. The Sunken Gardens Park is a part of the Denver Park and Parkway System and is listed on the Colorado State Register of Historic Properties as well as the National Register of Historic Places.
Amenities & Features
The Northern Triangle and Southern Triangle of the Sunken Gardens Park each have their own amenities and features. The North Triangle consists of an open lawn, which is why events typically take place there, while the Southern Triangle includes a patch of trees as well as a playground, shelter, and picnic tables.
Additionally, the 0.8-mile park loop is perfect for walks, especially with a furry friend as long as they are leashed, and runs alike. Extra parking was installed near the park in 1970, so there should always be ample space for your car to wait as you enjoy the great outdoors.
While many of the beautiful historical features of the Sunken Gardens Park no longer exist today, this site is a frequently used community space that is sure to keep Denver residents coming back in the future.
Details:
Address: Speer Boulevard and 8th Avenue, Denver, CO 80204
Phone: 303-458-4788
Pets: Permitted on leash
Website: denvergov.org