Parker is famous for its unique Western-Victorian downtown and its hometown vibe that it has strived to preserve amid its growing prosperity over the years. For 22 years, Parker has been named as a Tree City USA for its excellent urban forestry.
A home rule municipality in Douglas County housing 49,000 people, Parker is now the 19th most populous municipality in the state. It boasts 250 acres of parkland and over 900 acres of open space, guaranteeing a great experience for locals and tourists alike. Popular outdoor activities for nature lovers include horseback riding, hiking, cycling, fishing, and nature walks.
The town's museum and PACE Center (Parker Arts, Culture & Event) are also worth a visit for their rich art, culture, and historic collection. Parker will make you feel very close with nature indeed. It has quite a list of public parks for people's enjoyment.
History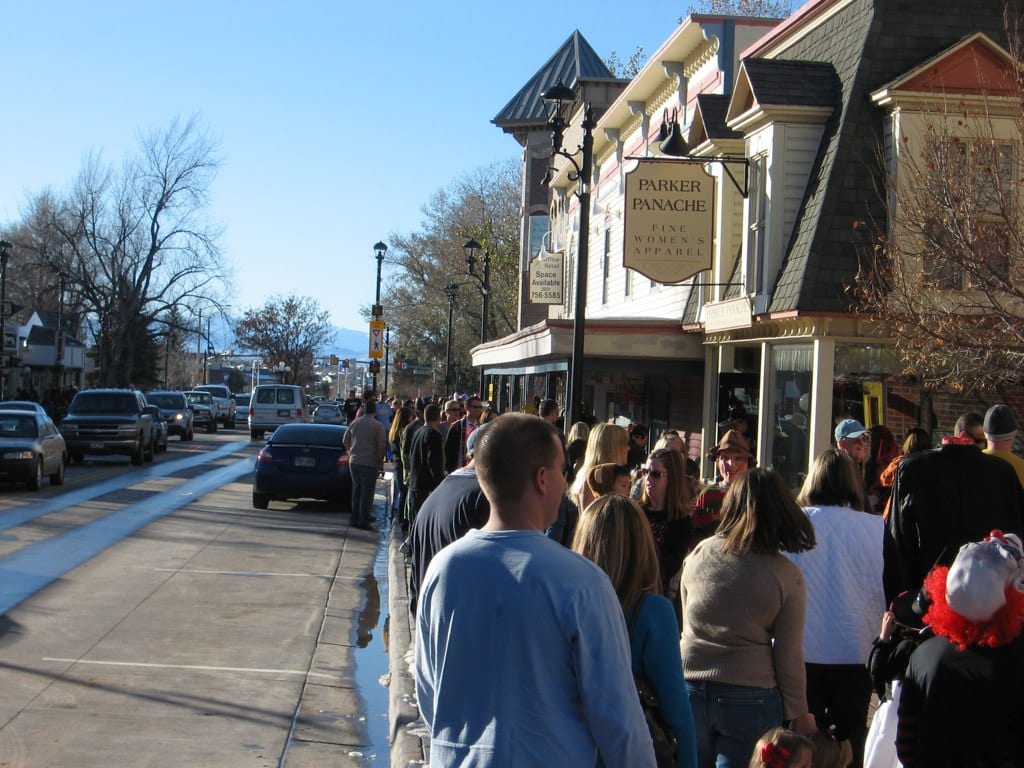 From being a hunting area by American Indians to a refuge for travelers seeking gold and fortune in the 1850s, the Town of Parker has experienced growth and progress in terms of population and industry over the years. The town has evolved from many names like Pine Grove and 20-Mile House before its present name today.
The town was incorporated in 1981. From having only one square mile of land and 300 residents during its incorporation, the town has expanded to 20.8 square miles with a 48,000 population to date.
Main Attractions
Rueter-Hess Reservoir Recreation – An invaluable source of water to the Douglas County residents, the Reuter-Hess Reservoir has recently added recreation activities in its master plan.
The ones that are already available include paddleboarding, special events, photography tours, National Trails Day guided tours, fishing, Open Swim race, birding watching, and wildlife viewing. Dogs are also welcome but must be on a leash. Drones are not allowed in the reservoir to maintain their water quality.
Recreation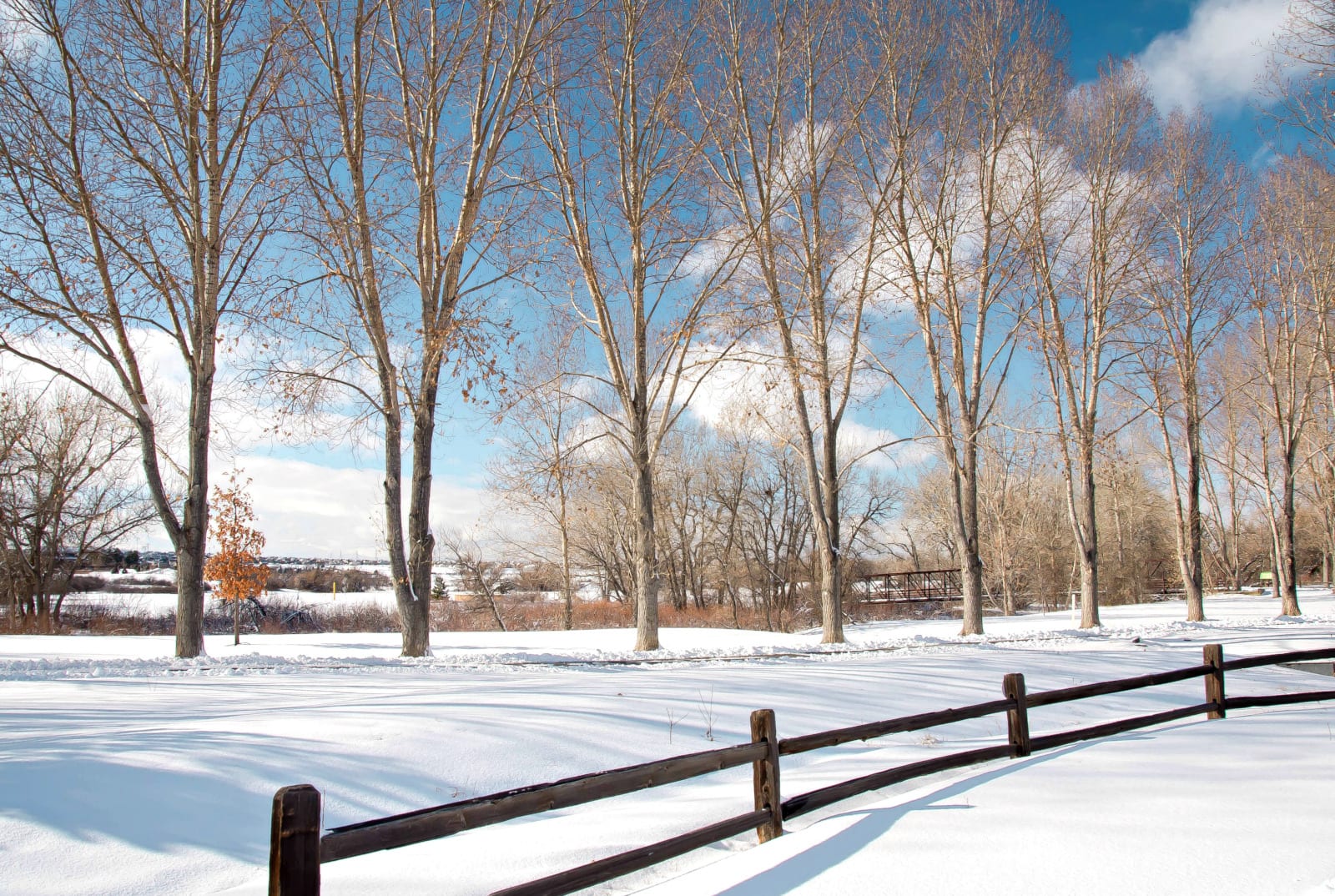 Camping: There are no campgrounds in town. You're best bet is to the north in Aurora.
Parker Recreation Center: A one-stop place for fitness and sports enthusiasts, the town's recreation center features state-of-the-art facilities.
These include a triple gymnasium and auxiliary gymnasium, cardiovascular and circuit equipment, multi-station and free weights, fitness studios, cycling studio, lap pool with shallow end, activity pool with zero-depth entry, lazy river, water slide, aquatic climbing wall and play structure, and therapy pool. It also offers fitness and sports classes.
Discovery Park: Located just next to the town's library, this relatively new, 1.5-acre park hosts events and performances throughout the year. It has a performance stage for concerts, which are available to the public for free every summer. Various public arts can also be seen throughout the place.
Parker Ice Trail is available during winter, seven days a week. A Play Fountain attracts people of all ages, particularly during the summer months. With its programmable water jets and color-changing LED lights, the fountain is quite a sight.
USMC CPL David M. Sonka Dog Park: Named for Corporal David Sonka who was killed in action in Afghanistan with his military dog, it is the first dog park in the Town of Parker. It features around five acres of open space where your pooch can play off-leash. It also includes drinking fountains, an agility course, a small dog area, and shade structures.
Westcreek Disc Golf Course: This facility is just adjacent to the dog park. It offers a fun and challenging course complete with 18 holes and obstacles for players to enjoy.
Other public parks:
Auburn Hills Community Park
Bar CCC Park
Bayou Gulch Regional Park
Challenger Regional Park
Iron Horse Park
Living Wheel Park
McCabe Meadows
O'Brien Park
Preservation Park and Trailhead
Railbender Skate & Tennis Park
Salisbury Equestrian Park & Sports Complex
Salisbury Park North Expansion
Stroh Ranch Soccer Fields
Tallman Meadow Park
Twenty-Mile Historic Park
Flat 14ers
Multi-use Trails:
Baldwin Gulch Trail
Cherry Creek Trail
East-West Trail
French Creek Trail
Newlin Gulch Trail
Parker Equestrian Trail
Prairie Voice Loop
Preservation Park & Trailhead
Sulphur Gulch Trail
Tallman Gulch Trail
Flat 14ers
Accommodations
Hotels and lodging:
Special Events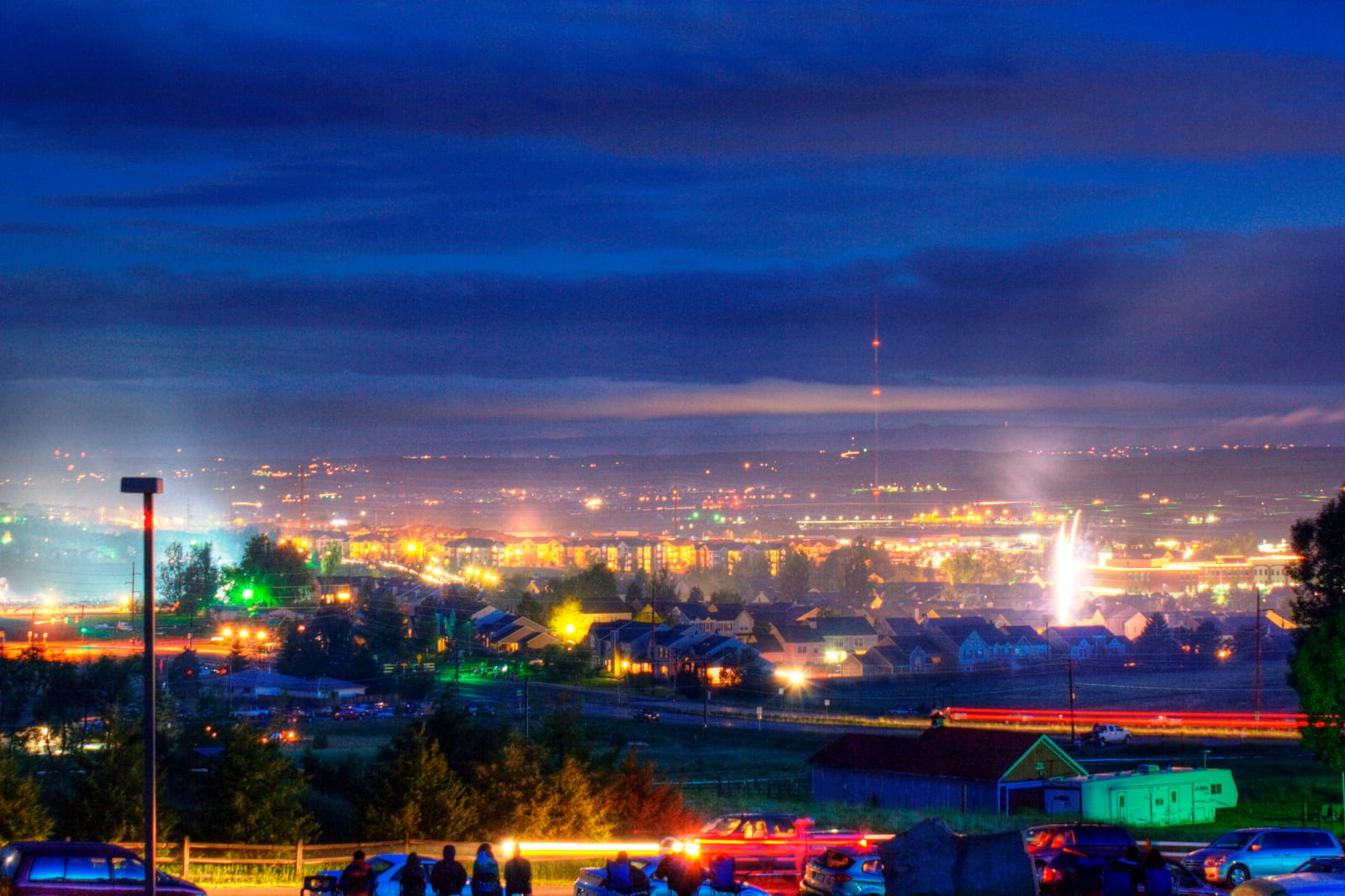 Feb, Jun, Aug, Nov – Annual Run Series – Four family-friendly races are being hosted by Parker Recreation every year. The proceeds from each event benefit the scholarship program of the town.  It's a great way to help others while sweating out those love handles and having fun with the community. Take your pick or try them all:
February – Love 'em or Leave 'em Valentine's Day 5K/10K
June – Cattle Crossing 5K & Family Fun Trek
August – So Long to Summer 5K/10K
Thanksgiving – Turkey Day 5K FUN Run/Walk
May – Senior Stroll – An annual event in celebration of the National Senior Health & Fitness Day where our charming granny and grandpa can engage in a one-mile fun walk, socialize with friends, and enjoy delicious refreshments and giveaways for free.
July – Parker Stars and Stripes Celebration – It is the town's own way of celebrating Independence Day every 4th of July; full of music, entertainment, and food trip for the whole family. Equip yourself with lawn chairs and blankets and get ready to spend an evening filled with fun with the rest of the American community.
Sep – Parker Oktoberfest – Three-day celebration of German heritage held in mid-September. Kick-off fall with beers, bratwurst, and traditional song and dance. Feeling strong? Enter the stein hoist competition.
Nov – Holiday Carriage Rides – Tour Downtown Parker after Thanksgiving in the town's annual carriage rides, where you can enjoy a 25-minute ride that will take you from Discovery Park, through downtown Mainstreet, and to O'Brien Park.
Dec – Christmas Carriage Parade – Held every second Saturday of December annually, event-goers can witness a parade of creatively designed wagons, horse-drawn carriages, surreys, and stagecoaches from all over Colorado. Awards and prizes await the best entry for each category. The event is free for all spectators.
Activities near Parker
Colorado Companies:
Landmarks:
Museums:
Performing Arts:
Public Parks:
State Parks:
Towns:
Transportation:
Latest in Parker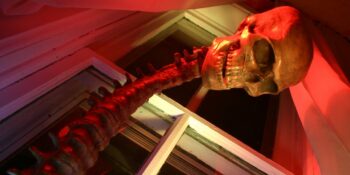 What better way to celebrate fall than getting spooked with your friends and family at one…