Denver's eastern metropolitan neighbors hold several awesome attractions, location advantages and reasons to base camp there. Let's discover the closest campgrounds to Brighton, Aurora and Parker.
Twenty minutes northwest of Denver lies the 41,000+ locals of Brighton. Unlike Aurora, it provides easy access to the northern front range, but lacks its own state park for camping. Aurora is massive, in both size and population..more than 375,000. It's the 3rd largest Colorado city, but largest by land mass. It's full of attractions as one of the most diverse cities in the state. It boasts a wide myriad of ethnic cuisine, fine dining and family fun entertainment.
Perhaps you're looking to stay close to the Denver Airport or even explore the eastern plains, all while being close to Denver. If this is the case, putting yourself in the eastern metro as a basecamp will do the trick. We'll cover the camping available from Bright to the north down south through Aurora. There really isn't anything in Parker, unfortunately, so you're best best is Aurora its northern neighbor, or further down south near Castle Rock, in Elizabeth, Larkspur, or Monument.
List of campgrounds by Aurora, Brighton and Parker, CO, in order of proximity:
Camping at Cherry Creek State Park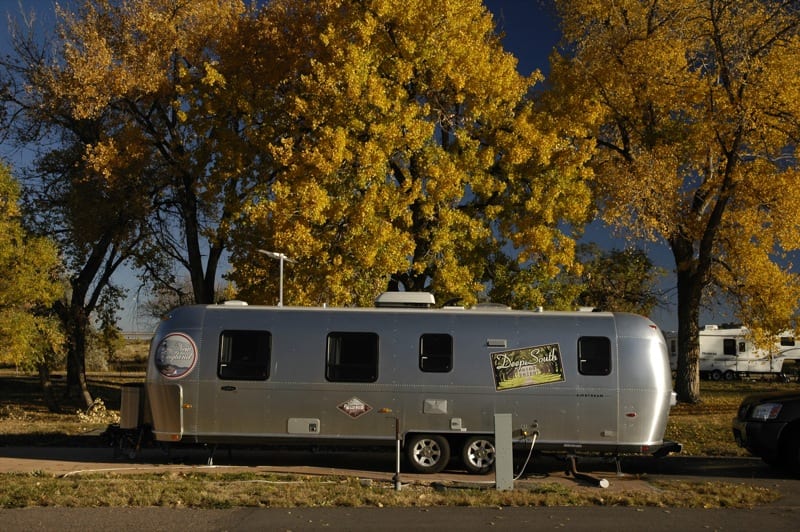 Denver's closest and most well known state park is Cherry Creek Reservoir in Aurora. It's located just a little a few miles from I-25 (exit 200) before the Denver Tech Center via 225 and Parker Road. Its fast access and big lake attract locals from all over the metropolitan area. There are more than a hundred campsites open year round, suitable for full hook up RVs down to tent sites. You can motor boat on the Cherry Creek Reservoir during the summer and hike its trails and massive off-leash dog park year round. It's probably the best place to camp close to Denver.
A camping experience in the midst of the Denver Metro invites day visitors and overnight campers.  Picturesque Cherry Creek Reservoir is the heart of the campground with easy access via boat ramps to the inviting water. A wide variety of trails fits the needs of the novice to the experienced hiker and brings the outdoors home just minutes from all the attractions of Denver.
Private Campgrounds near Aurora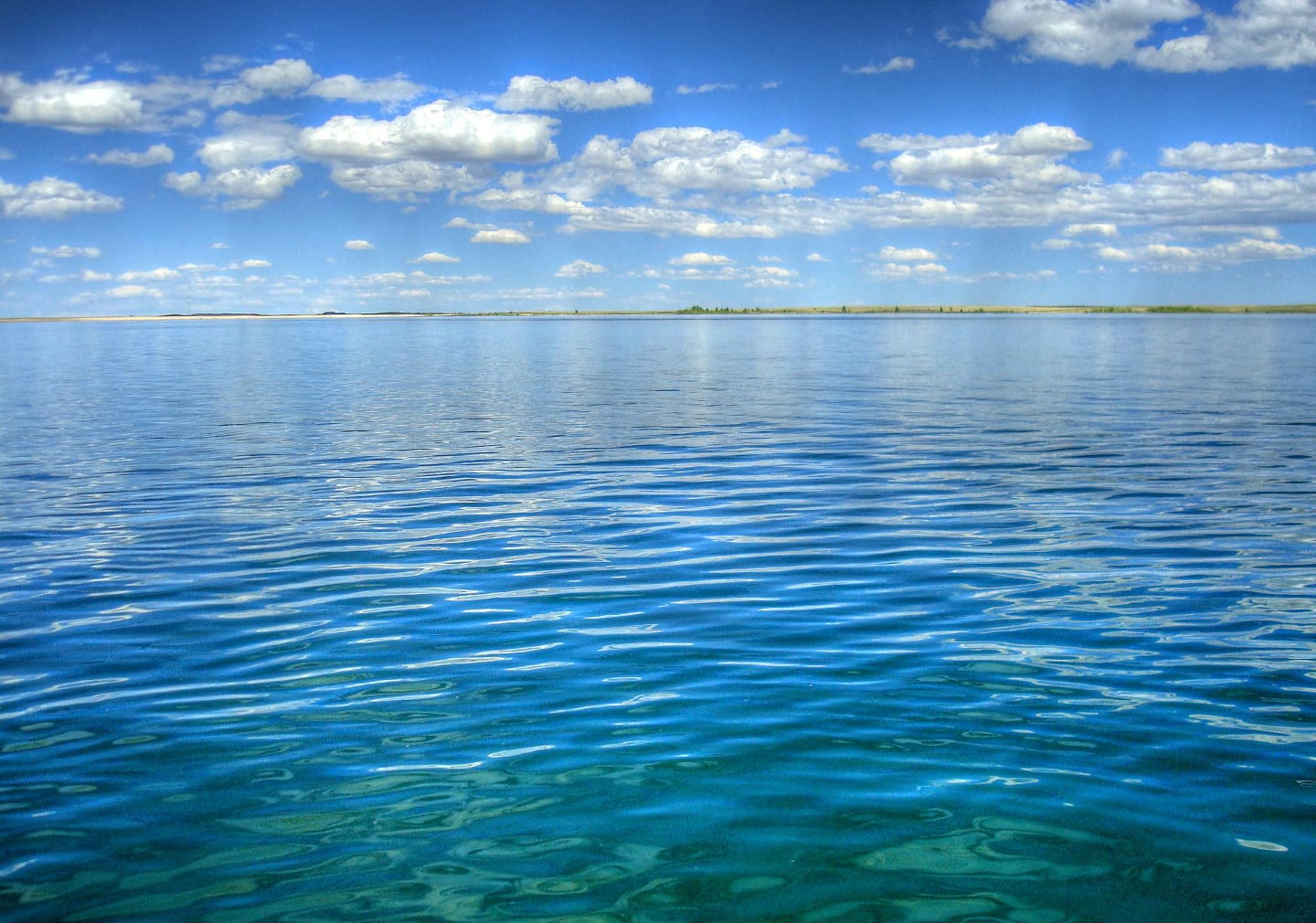 Nobody really knows where Aurora ends on its eastern side, it just kind of disappears into the Great Plains. If you're looking to stay near near and explore the "Gateway To The Rockies", we've rounded a couple of top campgrounds best suited for RVs and travel trailers. Tent campers should aim for Cherry Creek State Park.  Downtown Aurora listed as the closest town refers to its historic downtown on East Colfax Avenue. One of Aurora's favorite summertime activities is boating, fishing and swimming at the Aurora Reservoir, which sadly does not have a campground.
Maintained by the Support Squadron of Buckley Air Force Base this is a thoroughly modern campground in the midst of the Denver Metro.  You must have a DOD ID, be active or retired military to use this campground.
Modern, easy access camping within 50 miles of the Colorado Rockies in Strasburg. This modern RV park has everything the weary, interstate traveler can ask for. Easy access to Estes Park, Denver and other destinations, it's a family-friendly campground with all kinds of activities for kids and adults alike.
Private Campgrounds near Brighton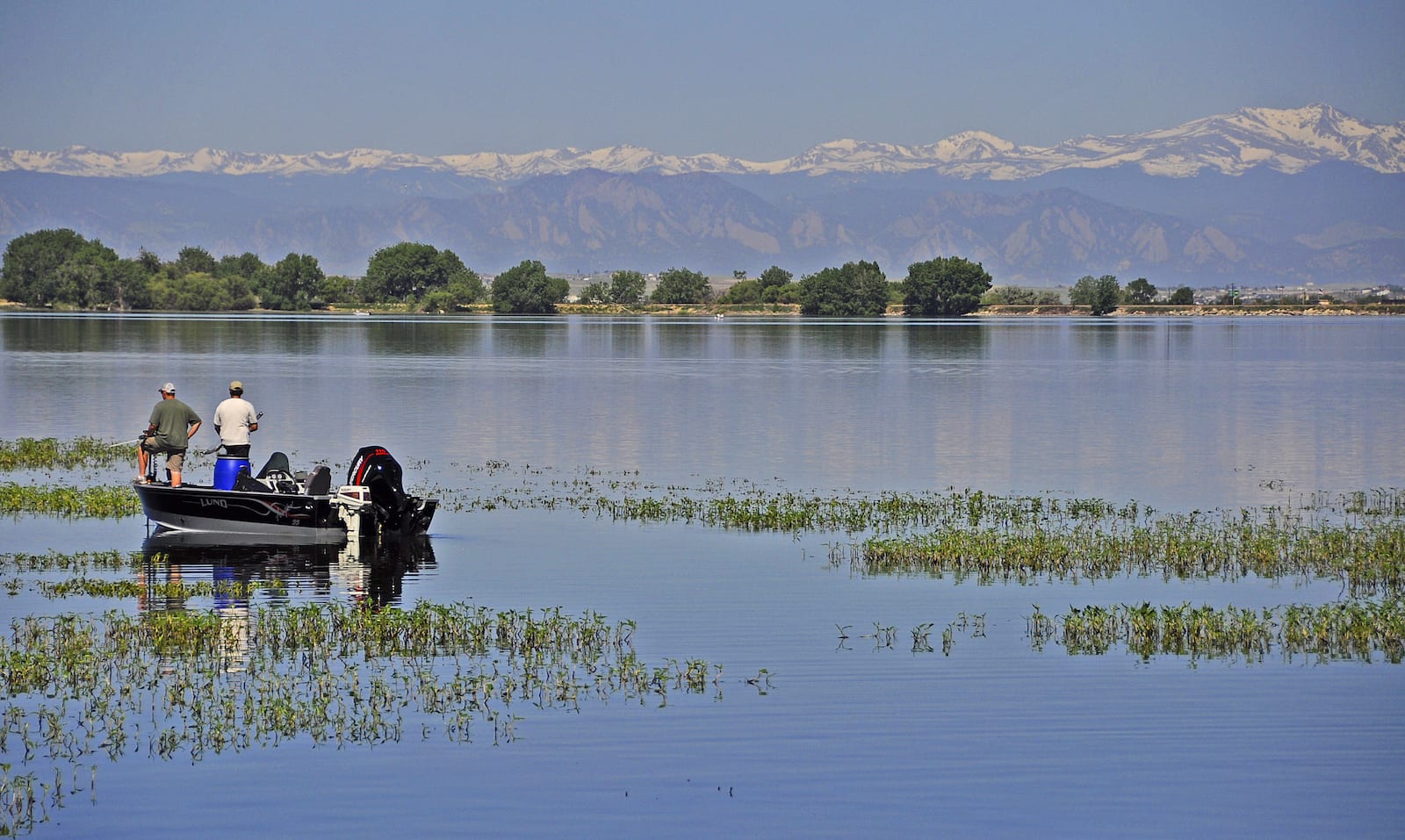 While in town, be sure to stop by the day-use Barr Lake, a fantastic and beautiful state park open all year. From Brighton you can be in Downtown Denver in 30 minutes on I-76, traffic pending. Or zip over to I-25 and head north to Loveland or Fort Collins. There are a couple of RV parks providing great campgrounds by Brighton. You can find all the hookups you should require for your home-on-wheels, coupled with sweeping views of the front range mountains.
A Good Sam club near the Denver Metro, but far enough away to enjoy the scenic Colorado countryside. Within easy reach of Estes Park, the front range, and quick access to Interstate 70, or Interstate 25. Less than half-a-mile from Barr Lake State Park.
Conveniently located just a few hundred feet off Interstate 76 this campground is the only one for many miles in all four directions. Quiet, with both short and long term camping it has all the facilities for a  home-away-from-home.
That's a roundup of the best camping close to Brighton, Aurora and Parker. Enjoy your time in these great American cities!