Tucked away in-between and within easy reach of Crested Butte and Gunnison, Almont is sometimes overlooked as a camping destination. However, those in the know about about Taylor Park Reservoir and the massive playground of recreation within the Gunnison National Forest east of town, favor Almont as their basecamp.
Thirty minutes northeast of Almont sits the 2000 surface acre Taylor Park Reservoir, the town's pride and joy. It's a fantastic place for boating and fishing throughout the warmer summer season. The region is littered with gems to discover and old 4×4 roads to take you there. M
ost of the campgrounds by Almont are located within the Gunnison NF. There are plenty of places to find dispersed camping too. Cottonwood Pass provides a seasonal short cut between Almont and Buena Vista.
List of campgrounds by Almont, CO, in order of proximity:
Camping near Almont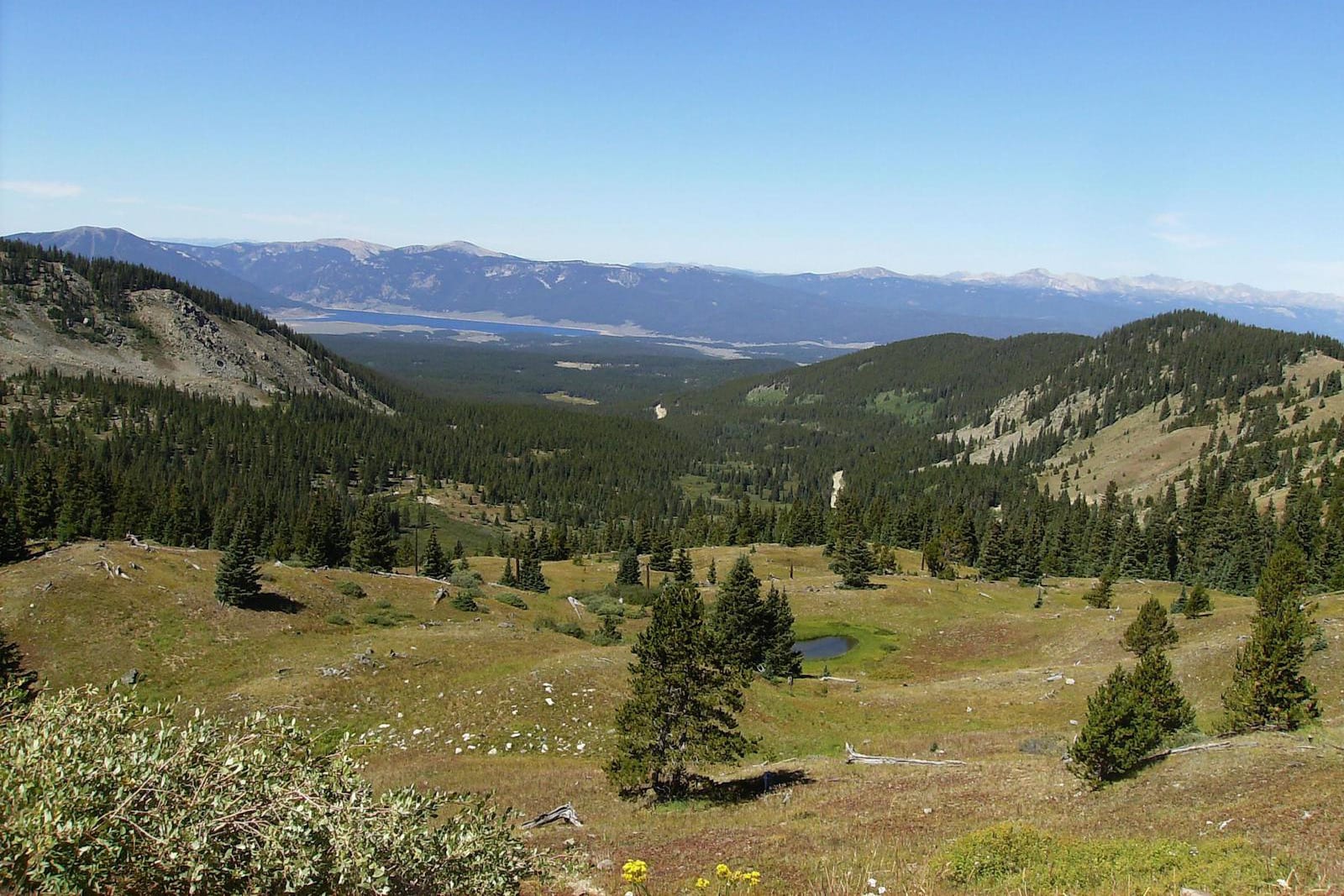 With just enough facilities to get by, a few shops and restaurants, the small town of Almont features the best of both worlds. It's surrounded by Mother Nature and yet only twenty minutes to both Crested Butte and Gunnison. There are a myriad of Forest Service campgrounds spread throughout the Gunnison National Forest northeast of town. The Taylor River flows close to town, providing awesome fishing and whitewater rafting during the summer season.
Located near the Taylor River, considered a gold medal Coloraod trout stream, this lightly used campground offers views of the Gunnison Basin. Hikers have access to the Fossil Ridge Wilderness from trails near the campground.
This very popular campground has a little bit of everything to offer the outdoor enthusiast. Fishing the Taylor River for trout is the main attraction, but mountain biking, horseback riding, and hiking are all excellent along the trails in the area. Doctor Park Trail is a very popular venue. Off-road and four-wheel-drive fans are close to Beaver Creek and Five Mile Road which offer ample opportunity to churn up a little dust.
This popular USFS campground has electricity at all 25 sites. Located on the picturesque Taylor River it is a popular destination for anglers trying their hand at gold medal trout fishing. Rock climbing, rafting, hiking, mountain biking, and horseback riding are all popular on the nearby trails.
This small campground is at the lower end of Taylor Canyon. Rafting and fishing are easy to access on the Taylor River that flows by the campground. Rock climbing is also a popular outdoor activity near this lightly used campground.
On the banks of the Taylor River, this campground offers excellent trout fishing. Horseback riding, hiking and backpacking are popular activities at this popular site. Adjacent to the Fossil Ridge Wilderness Area, a federally managed natural area, hikers and horseback riders are rewarded with excellent vistas as they walk the trails in the area.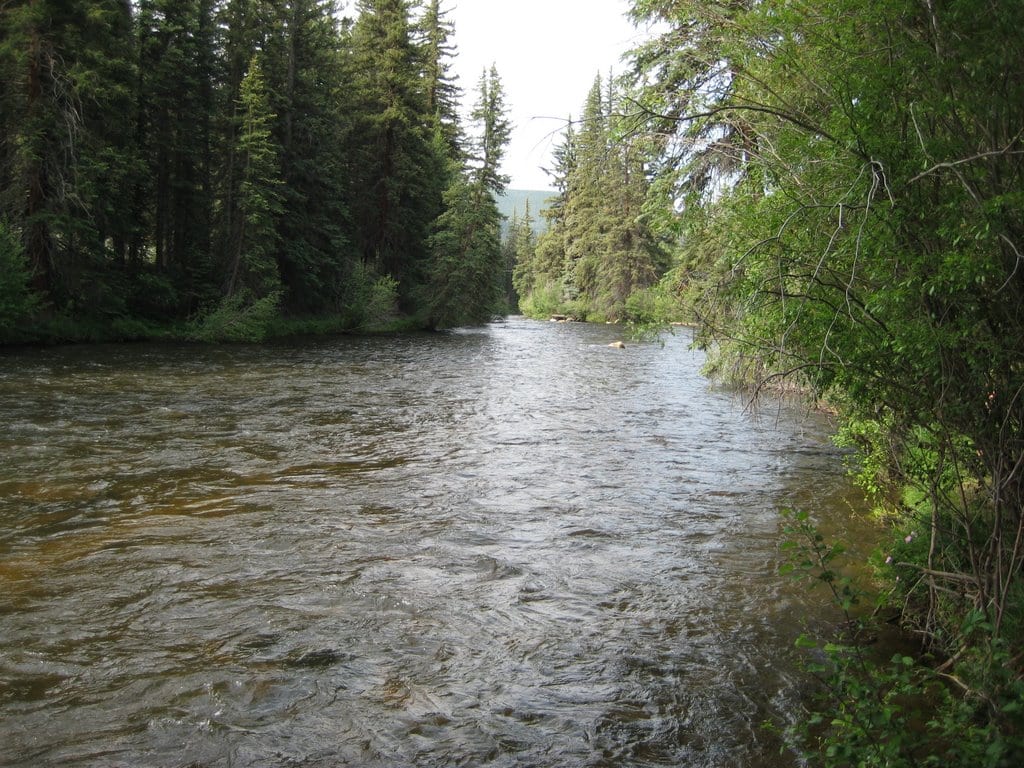 This cozy little campground is a walk-in, tent-only facility. The rustic setting is a quiet oasis in the Colorado wilderness. Located on the Taylor River, it offers excellent trout fishing opportunities. The hosts at the campground offer varied activities throughout the year including free morning coffee, wine tasting, and clinics on campfire building.
Whitewater rafting, excellent trout fishing, and trails meandering through the area make this a very popular campground during the summer months. Campers can hire guides from nearby Gunnison to help them traverse the rapids of Taylor Canyon. Rock climbing is also very popular near this campground.
This campground is within walking distance of the scenic Almont Gorge, where the Taylor River and the East River join to form the Gunnison River. Fishing is very popular in the area. Other activities include kayaking, mountain biking, hiking, and four-wheel driving. The area is primarily aspen and cottonwood trees, creating beautiful colors late in the season.
This is a unique National Forest Campsite with electricity at many of the sites. It offers a wide variety of recreation close by, including boating, canoeing, fishing, horseback riding, hiking and mountain biking. An extremely popular campground, you can reserve your spot, or try your luck at just showing up at one of the many first-come, first-serve sites.
On the shore of Spring Creek Reservoir, this lightly used campground offers mountain bikers, four-wheel-drive enthusiasts, hikers, and fishermen a quiet experience in the Colorado outdoors. A conveniently located boat ramp inside the campground allows easy access to the reservoir. Remember to bring drinking water on your camping trip.
This venerable RV park came about way back in 1940. Over the years it has expanded, and update, offering the very best in RV amenities. A store, gift shop and café augment your stay at this fully equipped, modern park. Its central location adjacent to the many off-road ATV, UTV and four-wheel drive trails makes it the perfect launching point for motorized adventures in the great outdoors.
This is a very popular National Forest campground for trail enthusiasts. It is a heavily utilized site for off-road vehicles, enduro biking, mountain biking, horseback riding and hiking. The campground is at the north end of Taylor Park Reservoir. It offers excellent fishing at the reservoir via a fishing site.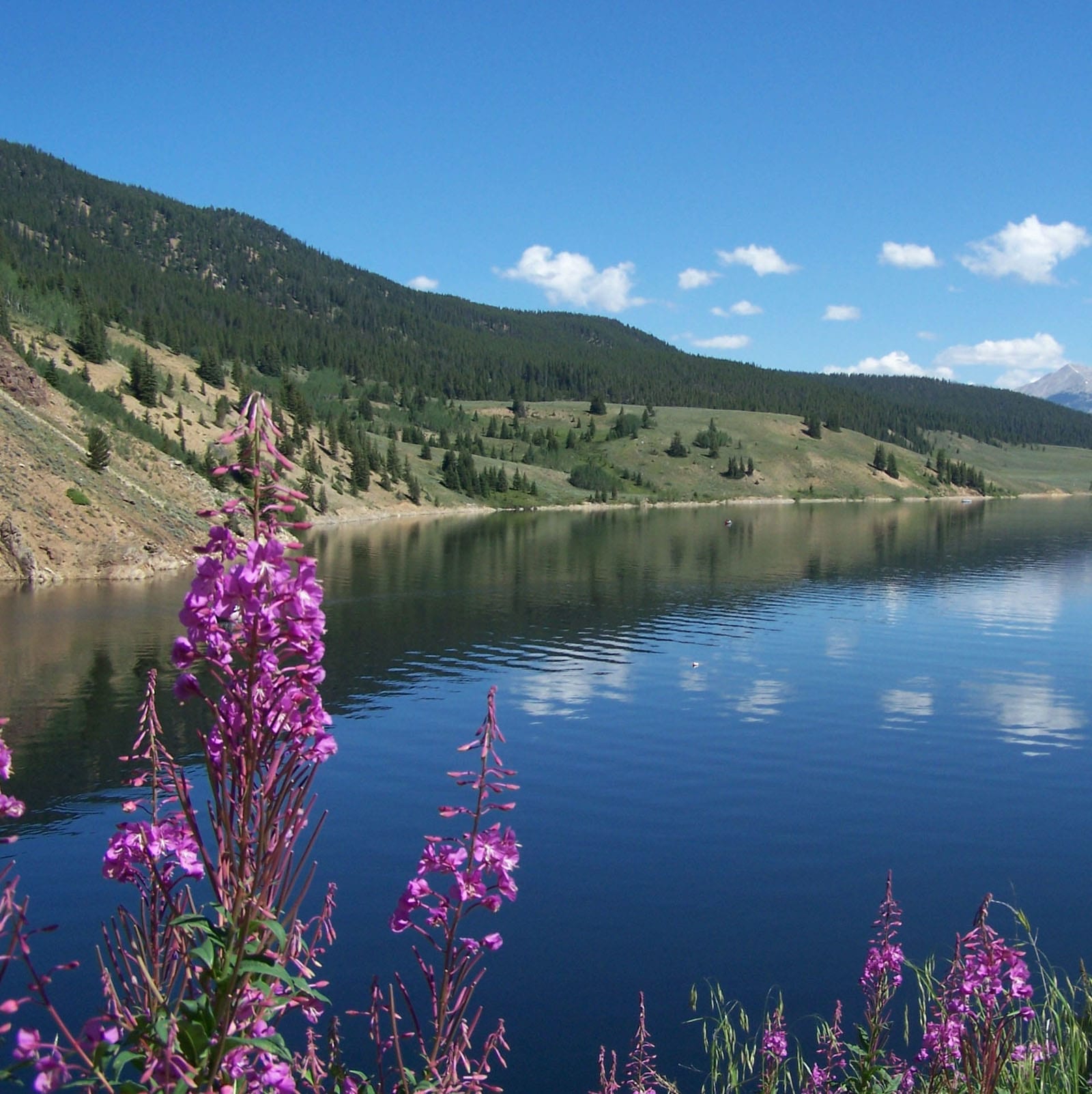 The roads and trails surrounding this campground are busy during the peak season. An extremely popular locale for four-wheel drives, off-road vehicles, enduro bikes and mountain bikes this campground fills up quickly during the summer. In addition to the off-road activities, the Taylor River is a popular fishing venue. The campground is 3.75 miles north of Taylor Reservoir, a location that many off-road enthusiasts head for with their fishing pole in tow.
A haven for off-road vehicle enthusiasts, this campground is as basic as they come. Be sure to bring water with you and follow leave no trace principles. A network of motorized trails connects the Castle Creek Valley with Taylor Reservoir. Enduro style trail bikers, along with traditional human-powered mountain bikers will find good trails to explore. The fishing is excellent in the area.
Consider Gunnison, Crested Butte or Buena Vista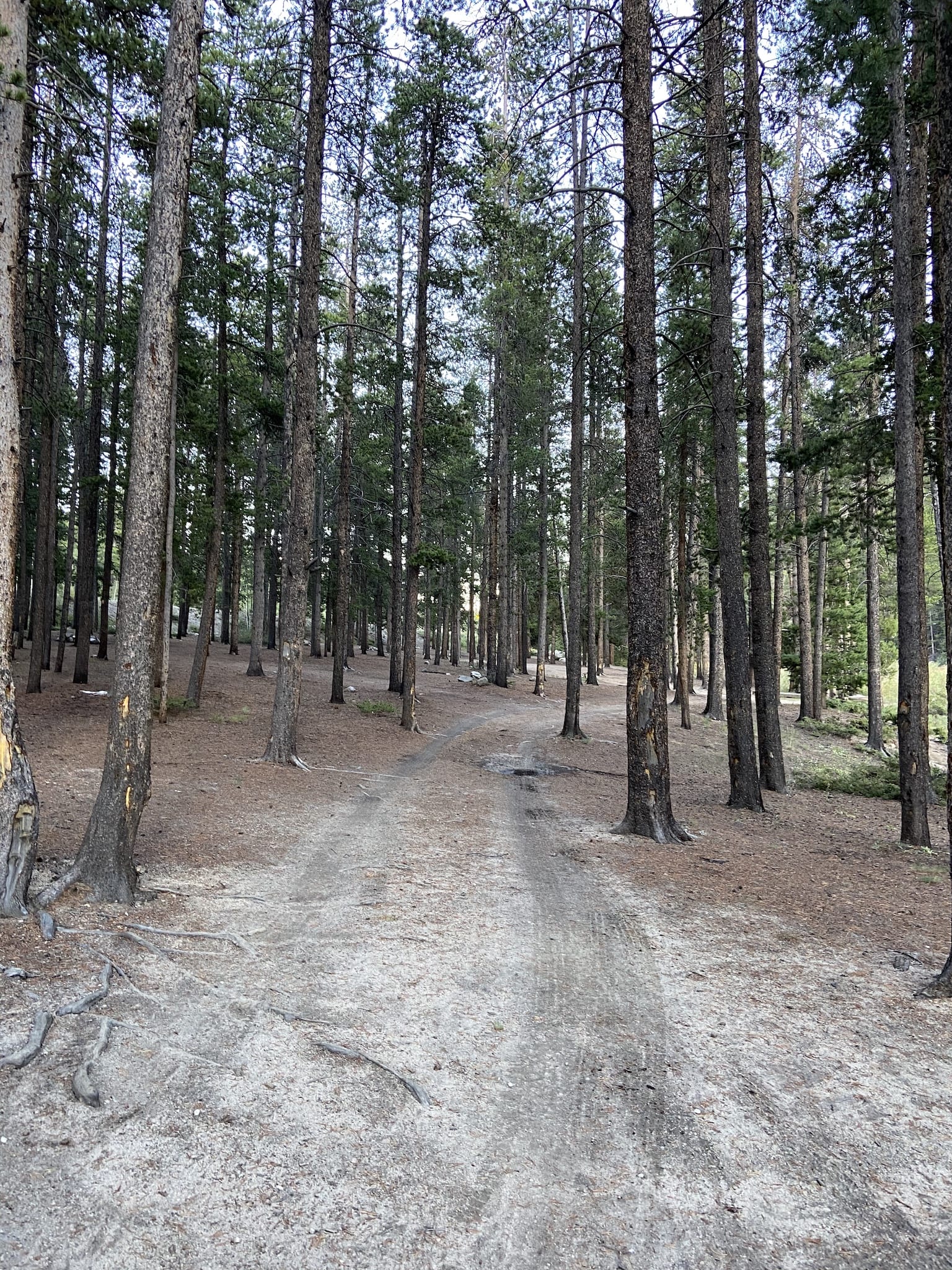 Home to Western State University, Gunnison is a fairly large mountain town of 6,500, so you'll find everything you could need for a campout. It's less than an hour drive from Gunny to Taylor Park Reservoir, or Gunny to Crested Butte. Just west of town is the massive Blue Mesa Reservoir, part of the Curecanti National Recreation Area. It features lakeside campgrounds near Gunnison for those looking to enjoy watersports. This is the place to boat in Gunnison County! Rentals available.
It's only thirty-five minutes between Crested Butte and Gunnison, so CB makes another great base for exploring Almont's treasures. Crested Butte is also less than an hour to Taylor Park Reservoir, but provides a much more vibrant basecamp for those looking to experience one of Colorado's coolest mountain towns. There are some captivating campgrounds in Crested Butte, providing a convenient base for seeing Gunnison County.
Chances are good that if you're coming from the northern front range during summer, you'll take Cottonwood Pass over the Divide to reach Gunnison County. Buena Vista is connected to Almont via this paved pass, which is open May-ish to October-ish, weather pending. If you want to play in the Taylor Park Reservoir area, you could camp near Buena Vista on Cottonwood Pass, and be less than hour to the lake. There are both USFS campgrounds and free dispersed camping reasonably close to downtown BV.
That's a roundup of top places to camp around Almont, Colorado. Have fun playing at Taylor Park Reservoir and discovering the hidden treasures in this remarkable river valley.